Garrett's Elf On A Shelf (Chippy) has been a bit mischievous this year. He has done some funny things! My favorite so far was this morning when he was sitting on my little photo backdrop area. I guess he wants his face plastered all over the Internet…lol! In honor of Chippy, I have made a Christmas version of the "Munch" recipe I post for every holiday. It's super easy and takes only 5 minutes to whip up. You can't go wrong with Elf Munch that's only 2 Ingredients!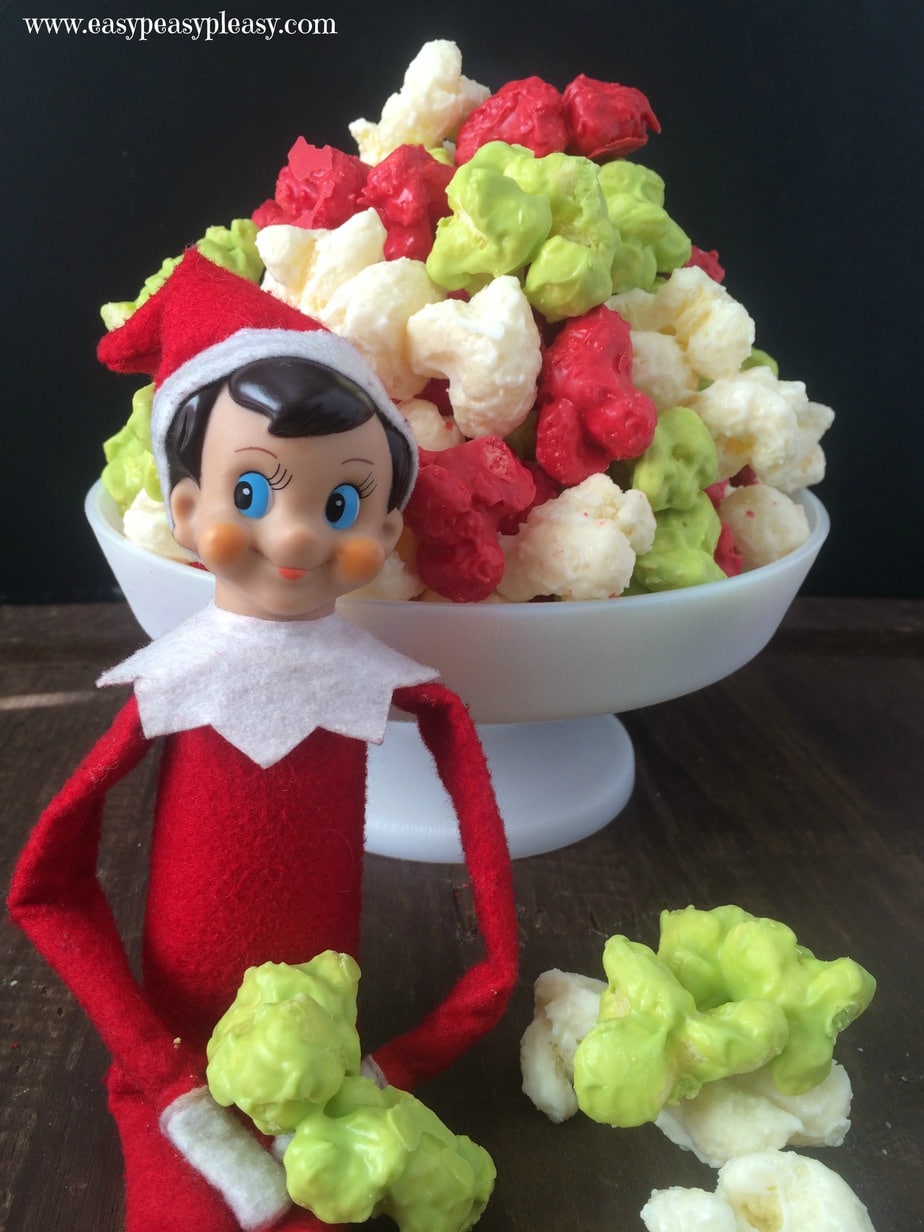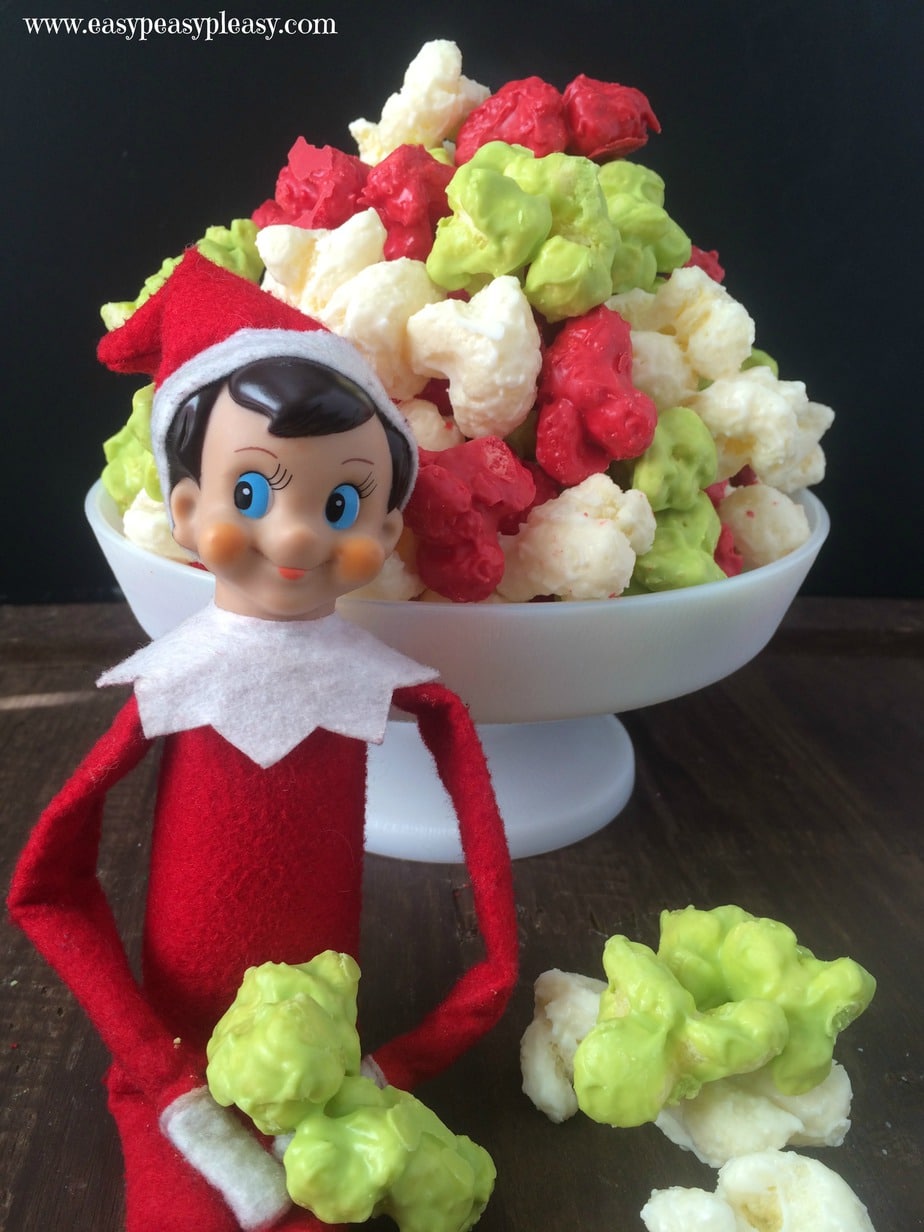 I am hoping Chippy takes this recipe back to the North Pole so all of the other elves can make and deliver this tasty and easy 2 Ingredient sweet treat to the kiddos they watch over. It would be the most perfect treat for the elves to mix up! They could even print off my Christmas Treat Bag Toppers to deliver goodie bags full of Elf Munch with a great finishing touch to the bags!


Elf Munch
Ingredients
3 bags Chester's Puffcorn, butter flavored
1 12 ounce package of red, green, and white candy melts
Directions
Pour 1 bag of Puffcorn in a large bowl. Melt 1 color of candy melts in a small microwavable bowl for 1 minute and stir. Melt for an additional 30 seconds and stir. Once candy melts are completely melted and smooth, pour over the Puffcorn. Stir the Puffcorn and melted candy until well combined and the Puffcorn is completely coated. Spread the coated Puffcorn on wax or Parchment paper to set. Repeat these steps for each color of candy melts. Eat and Enjoy! Store remaining coated Puffcorn in an airtight container.
www.easypeasypleasy.com
This is the perfect treat for those elves to deliver up! If you aren't sure what Chester's Puffcorn is, then let me show you…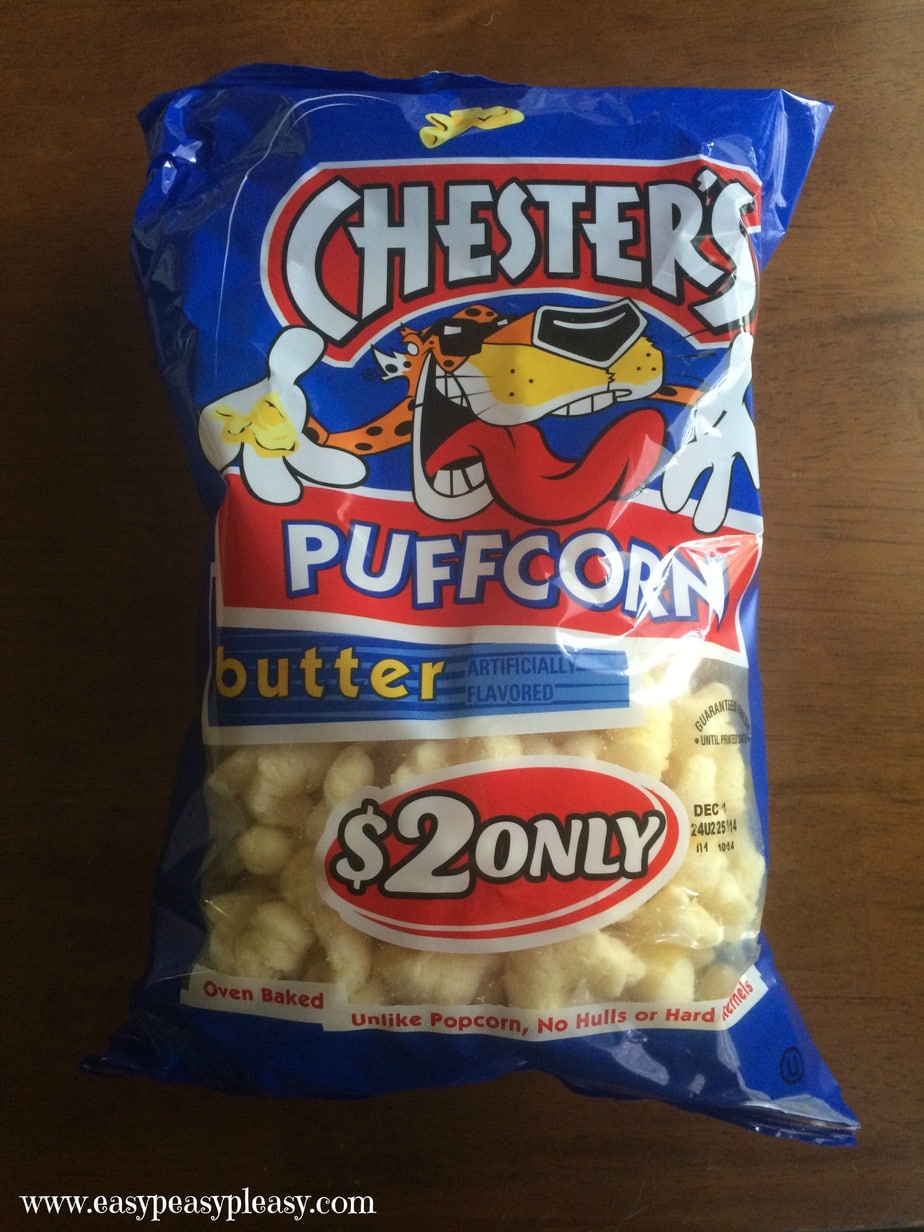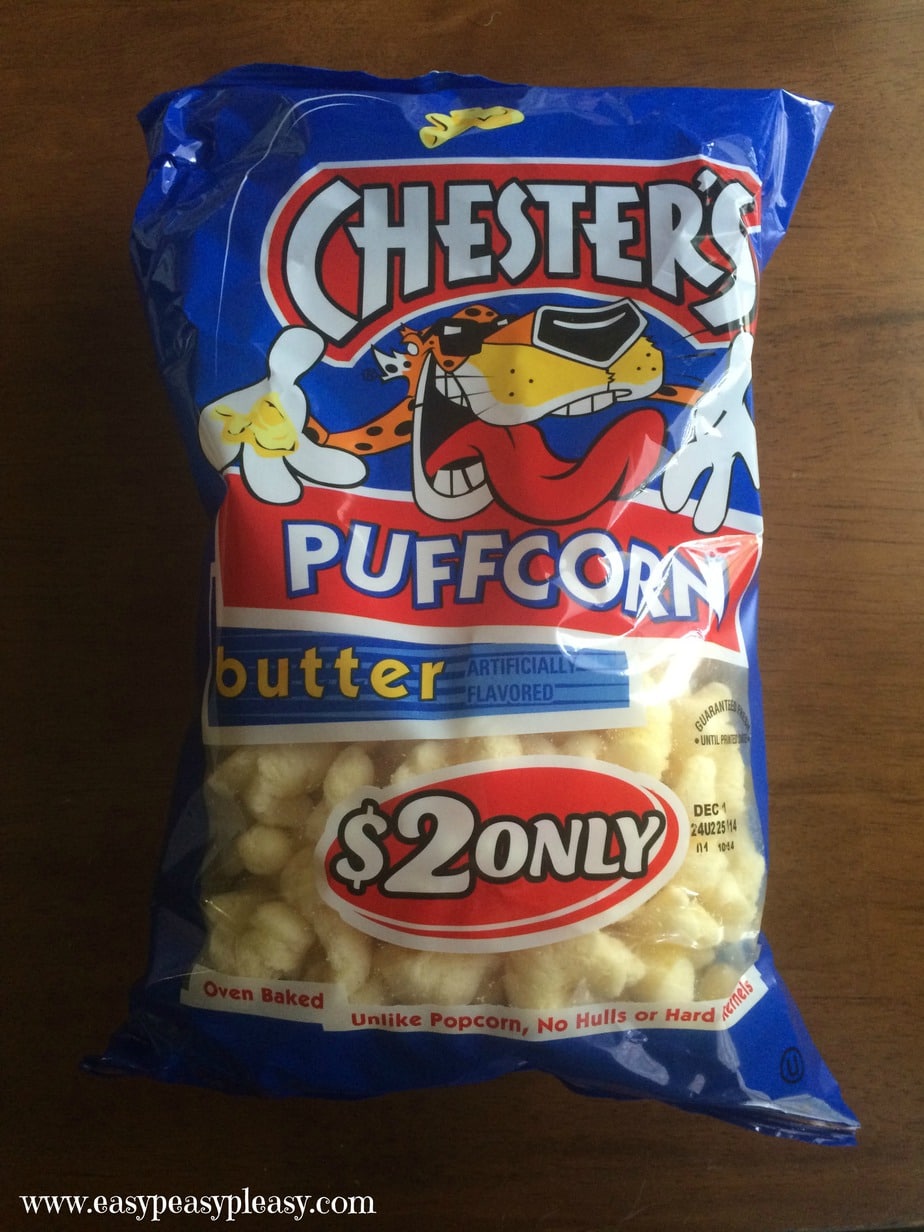 I hope you give this recipe a try! Once you start…you can't stop! The recipe makes up a ton but I promise it will get eaten up faster than you would ever imagine!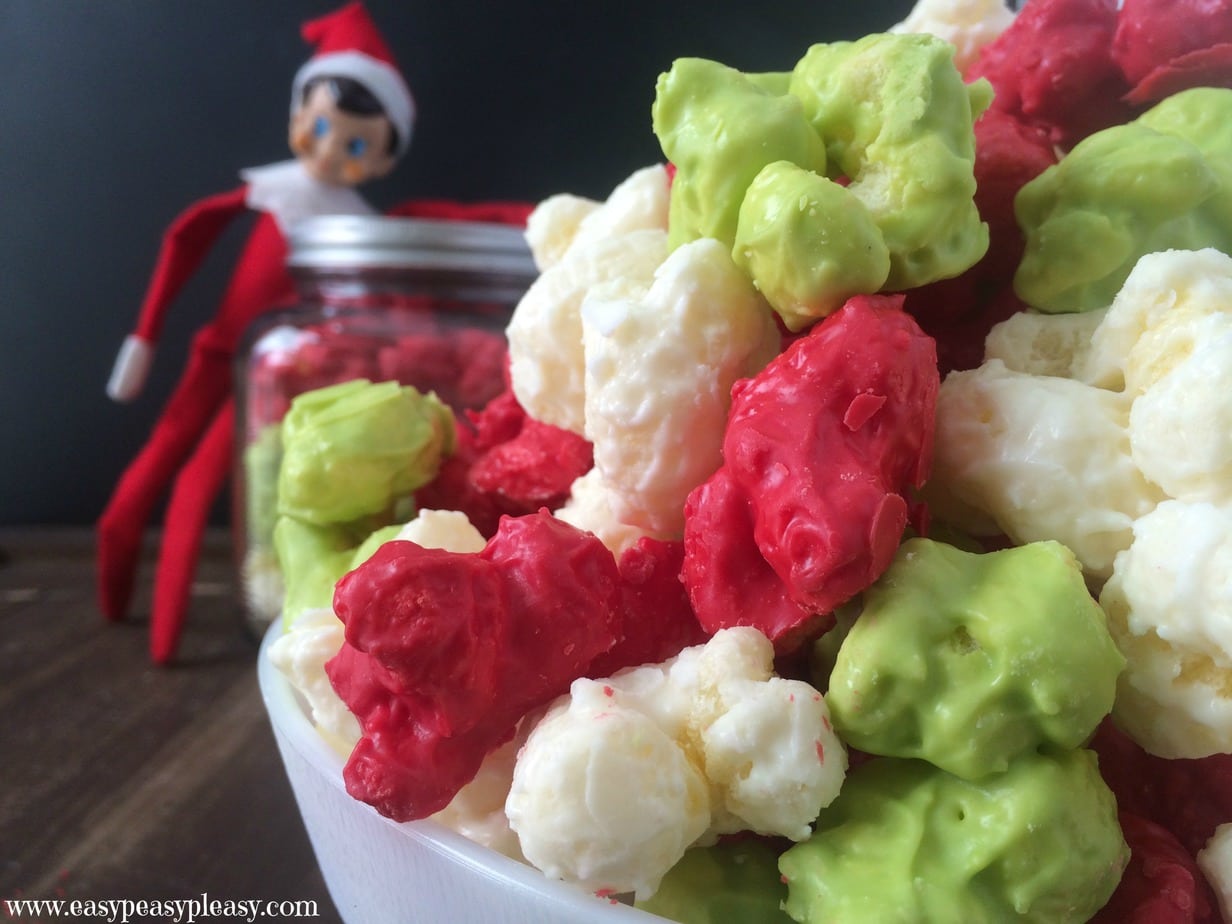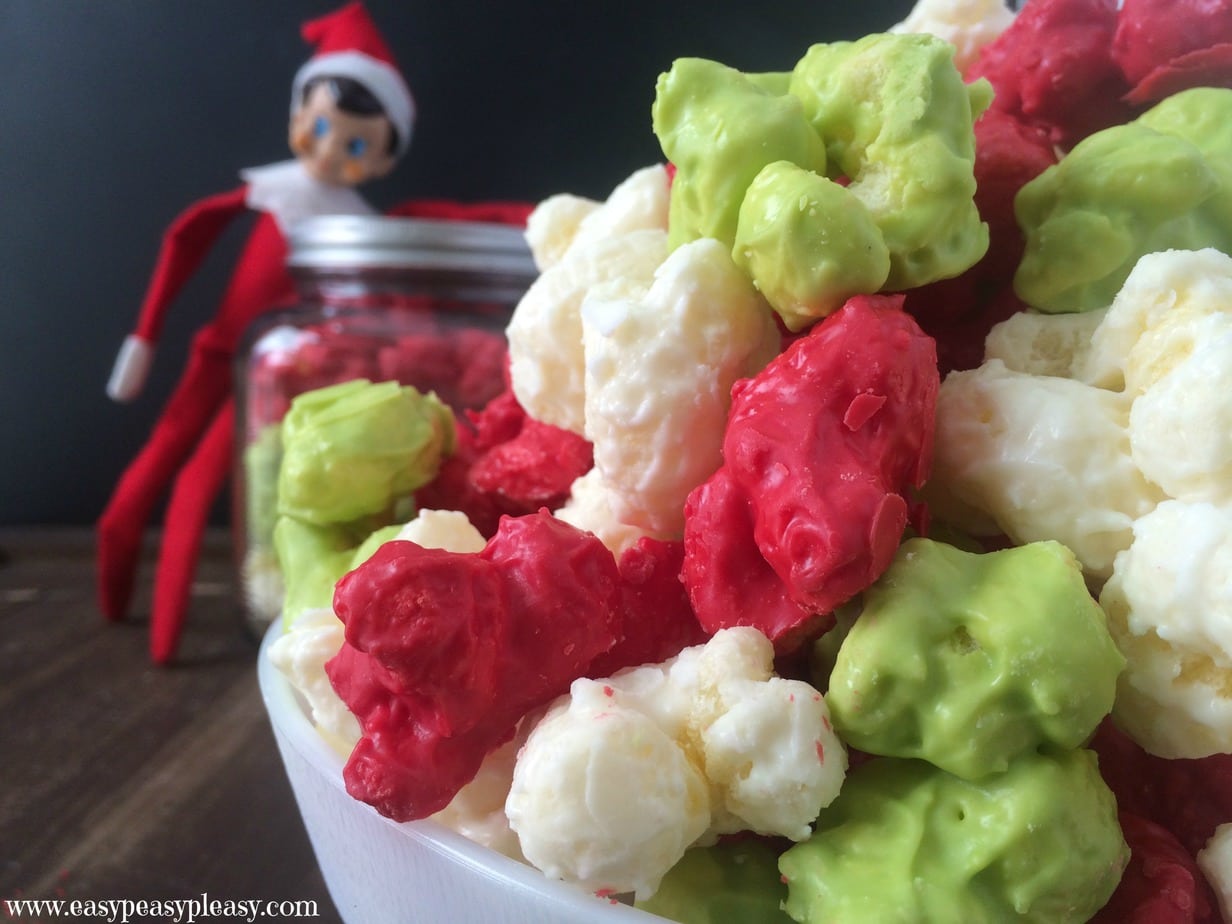 It's time for me to take my Christmas Break so I will see you after the Holiday! If you need any other great Recipes for Christmas, you can check them out here…
Easy 5 Ingredient Caramel Apple Streusel Tart
Easy Caramel Pecan Cheesecake Pie
Easy 3 Ingredient Peanut Butter Ornaments
Easy Peanut Butter Pretzel Nuggets
Easy No Bake Make Ahead Peanut Butter Pie
Easy 4 Ingredient Cake Mix Cookies For Santa
If you don't want to miss a post, you can sign up with your email or follow along with your favorite social media by clicking the icons below!