You know when you make to much Chicken Cordon Bleu…who am I kidding! You can never make to much Chicken Cordon Bleu! As you all know I previously shared a post showing how you can make Chicken Cordon Bleu in a much quicker way without all the hassle of toothpicks and heating up the oven. Now, I want to show you why I make extra and what I do with the leftovers. It's another one of my double duty meal ideas.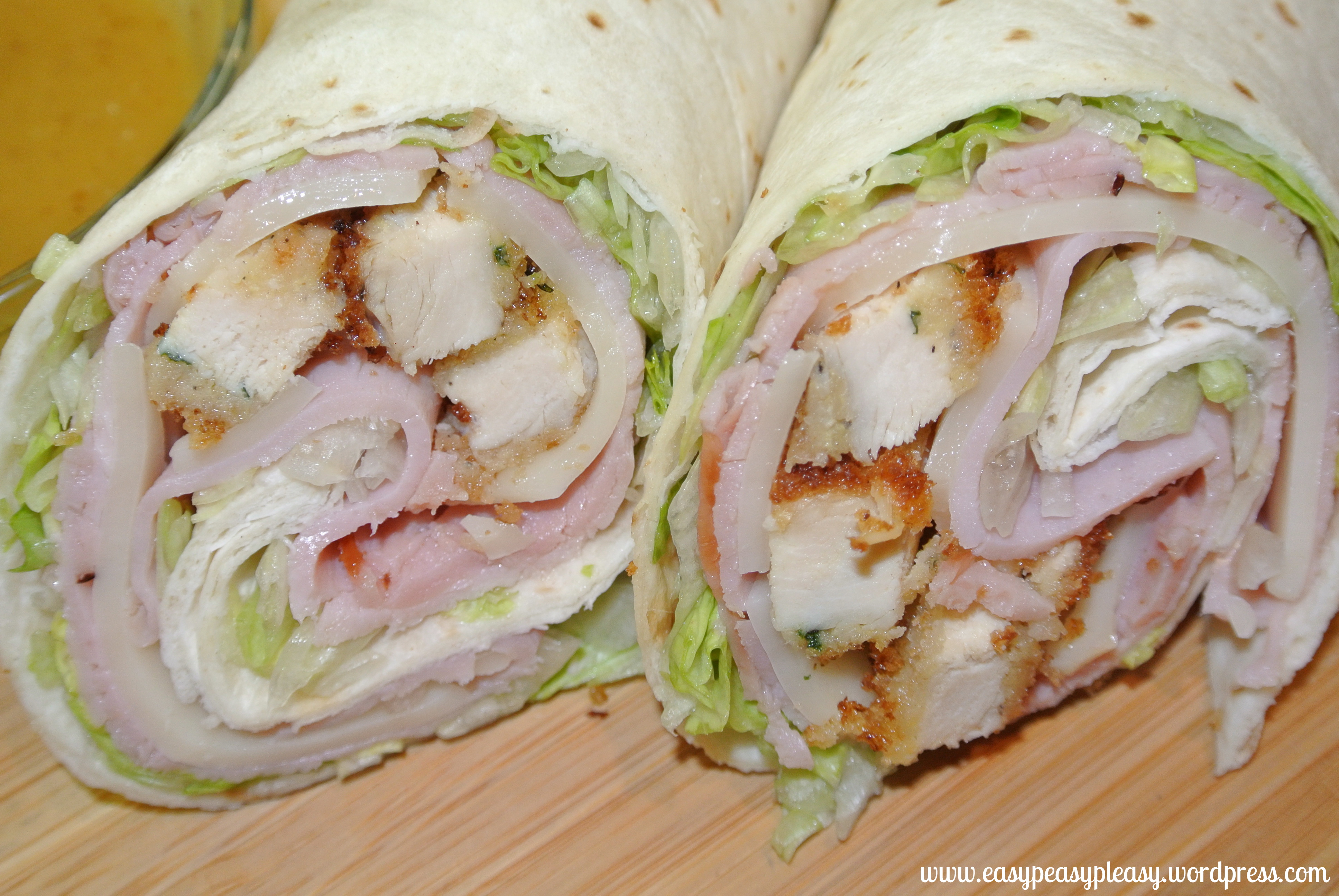 I cook up a couple extra Chicken Cordon Bleu and use the leftovers later in the week for wraps!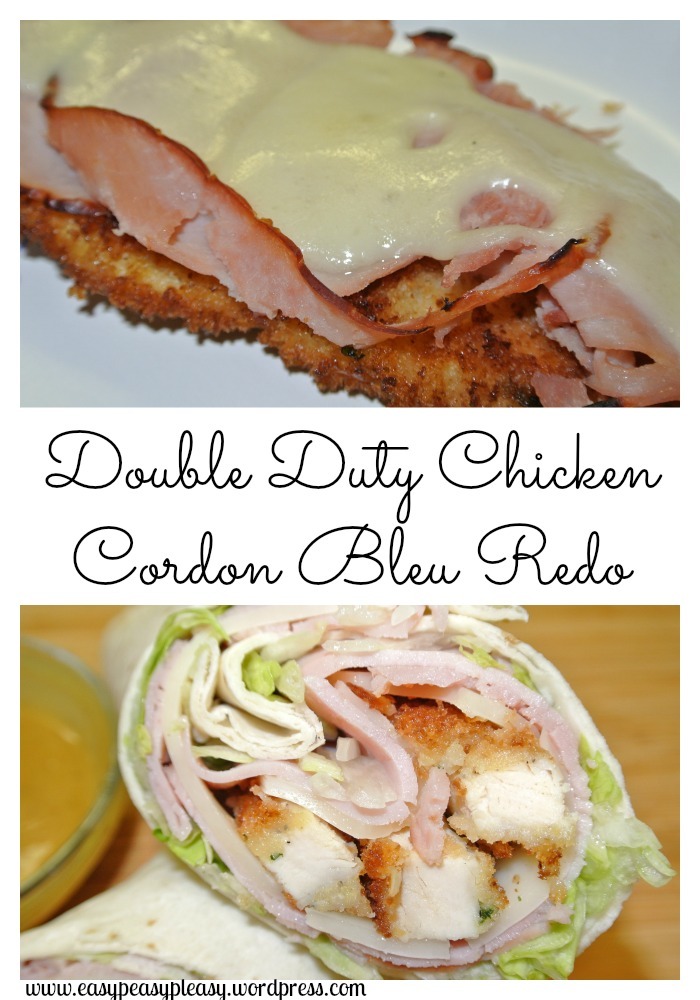 You can find my recipe for Open Faced Chicken Cordon Bleu here. Now onto what this post is all about…the wrap. It can't be easier since you already have the cooked chicken.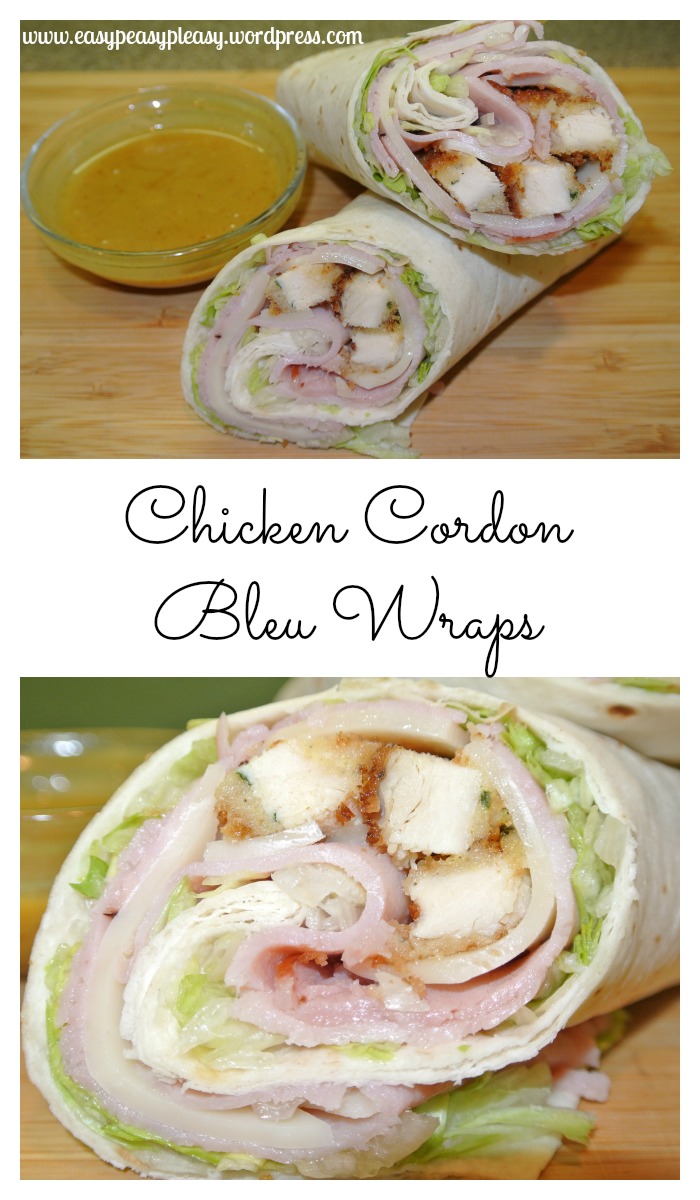 I love mine dipped in honey mustard but you can use any dipping sauce like. It's also really good when you put the sauce right on the wrap.
Chicken Cordon Bleu Wraps
Servings: 4-6
Difficulty: easy
 Ingredients
4 Dredged and Breaded Chicken Cutlets (you can find this recipe here)
Thin sliced honey ham
Sliced Swiss cheese
Flour tortillas
Lettuce, spinach or any toppings you like
Honey mustard, ranch, or any sauce you like
Directions
Lay out your tortilla. Top with sauce, lettuce, ham, cheese, and chicken. Fold in the sides of the tortilla and and roll up burrito style.
https://easypeasypleasy.com
You can either used the leftover chicken cutlets and add ham and cheese to the wrap or you can use completely assembled leftover Open Faced Chicken Cordon Bleu and just add the extras. If you try any of my Dredged and Breaded Chicken recipes then this wrap should be on your list as a way to use up the leftovers!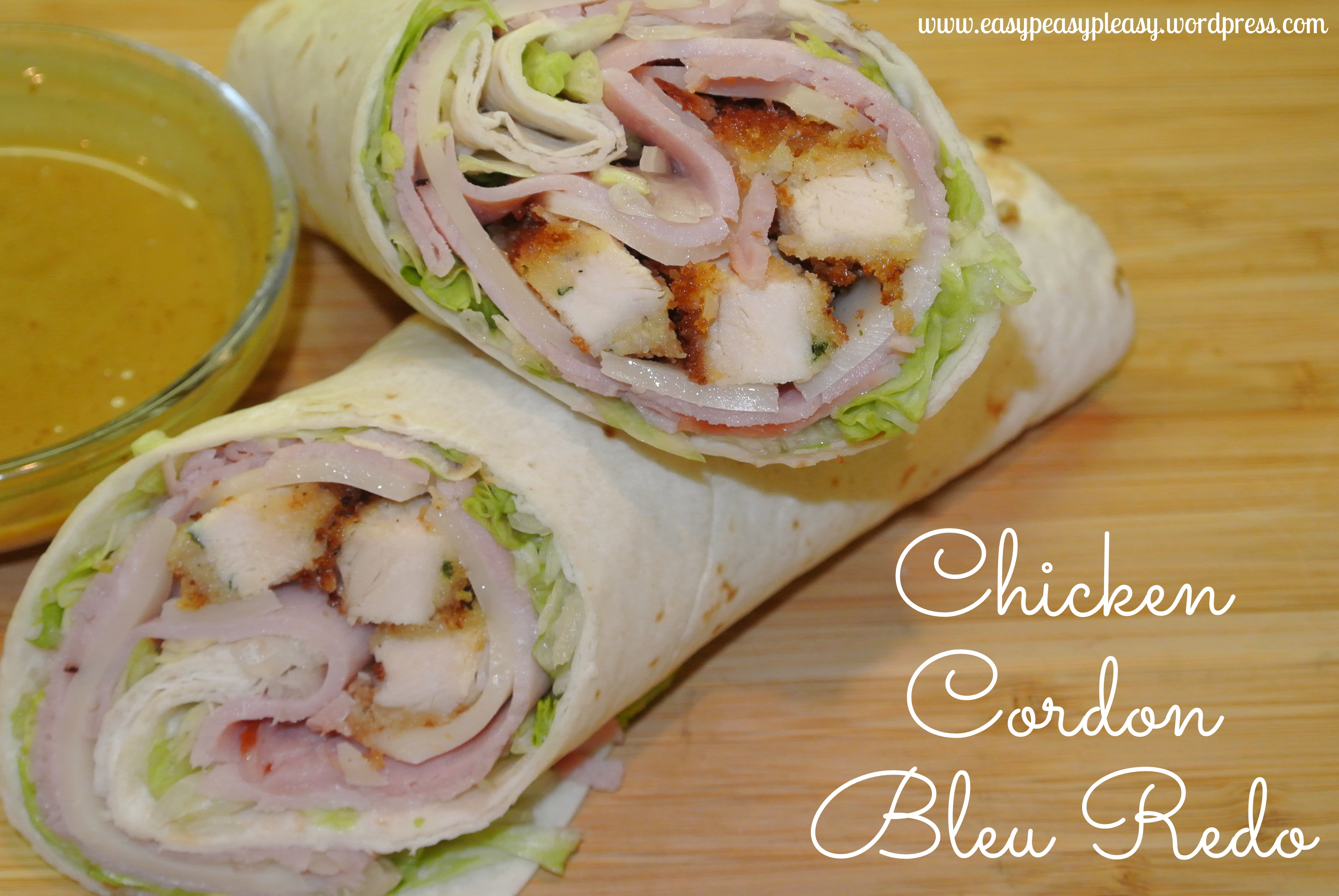 I love Chicken Cordon Bleu so I'm sure you will see many more remakes over time! What is your all time favorite food? The one meal you just can't live without?