Lately, I've been spending a ton of time with my family. If you follow me on Instagram or Facebook you probably already know this. My days have been filled helping my parents get the house they purchased ready before the big move.  My momma and I have been painting, furniture shopping, redoing furniture, and painting some more. Well, the day has finally arrived and we will be moving them in on Saturday! Everyone is through the moon with excitement! The family room isn't quite finished but it's getting there.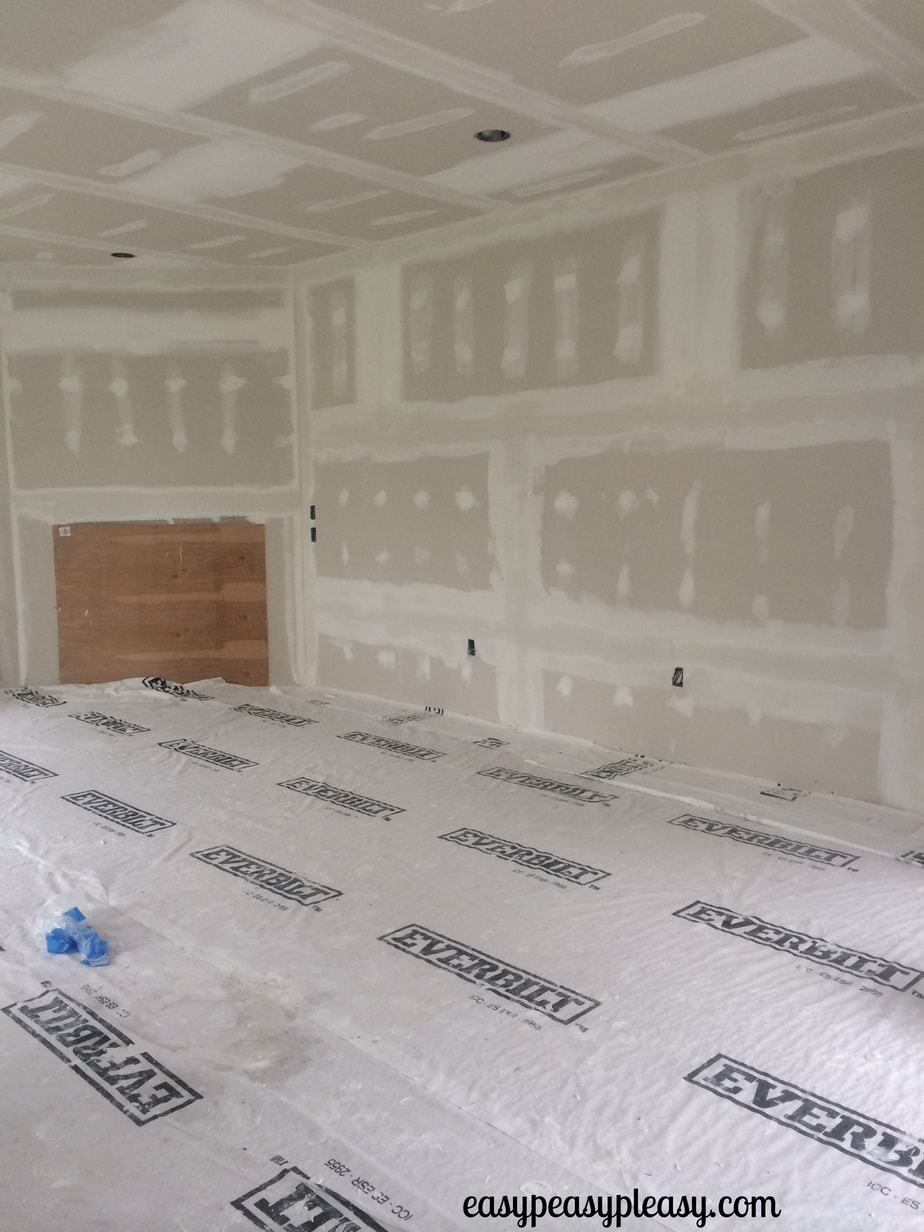 The rest of the house is done so it's time to forge ahead. I can't wait to show you all the projects we have been working on. How about a little preview of some DIY projects I will be posting soon.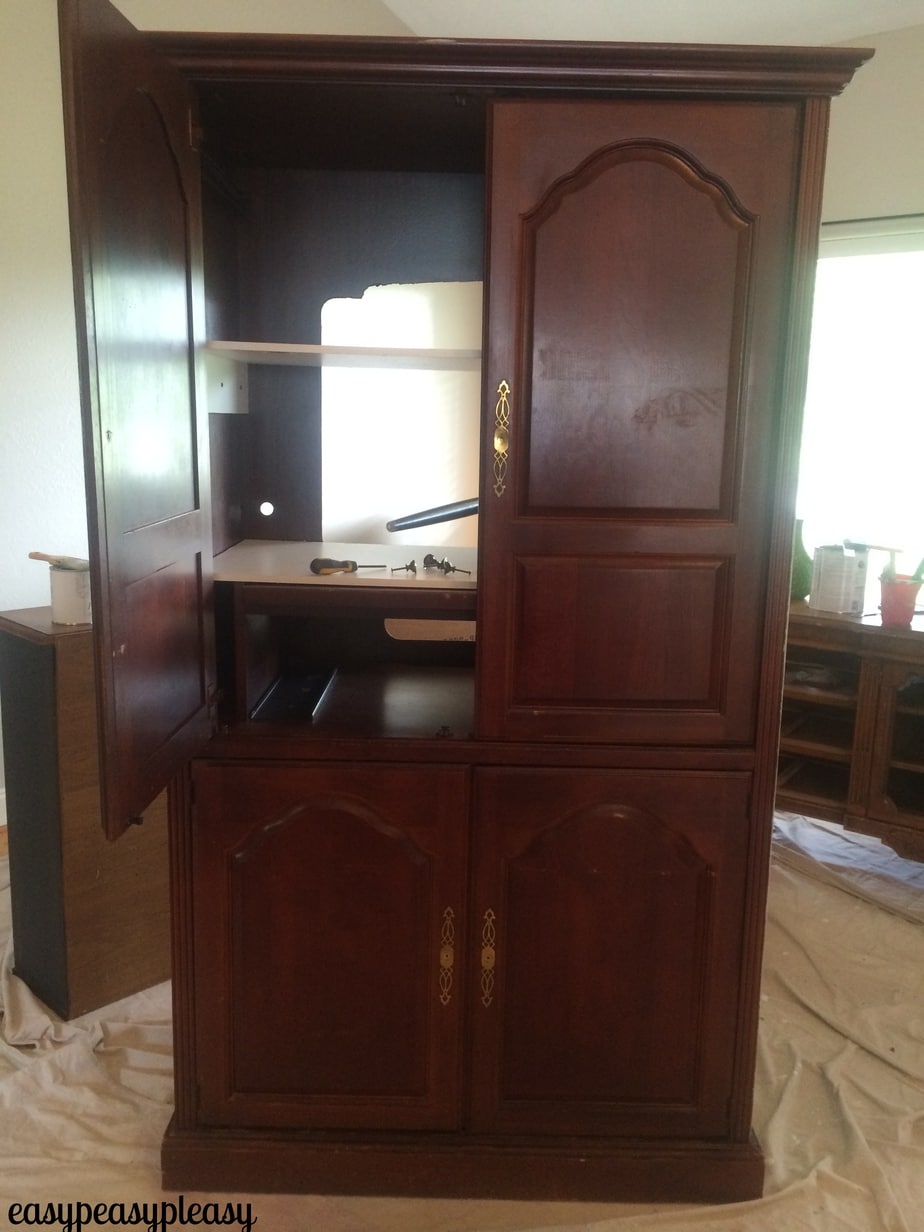 Do you see the drop cloths? This piece has had a total redo.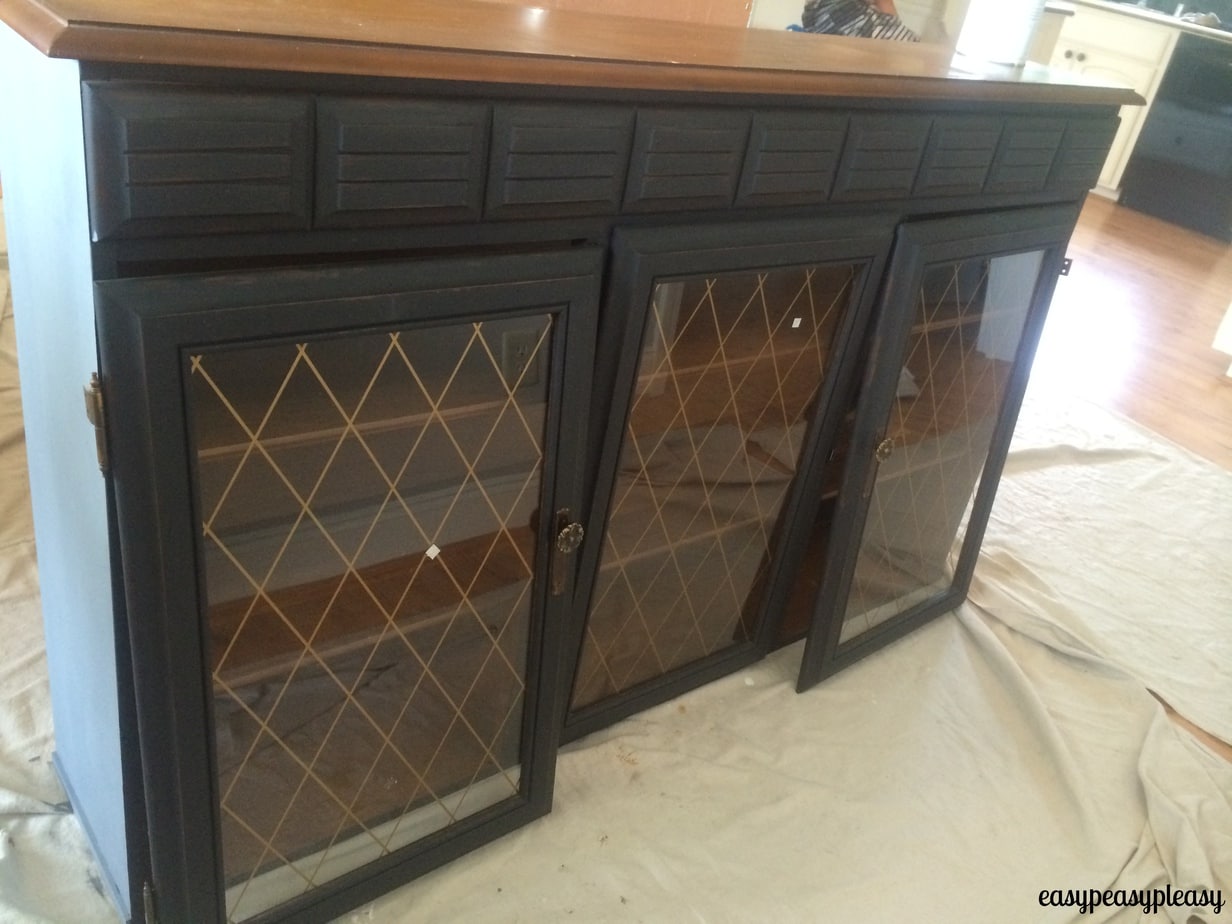 Top of a China Cabinet…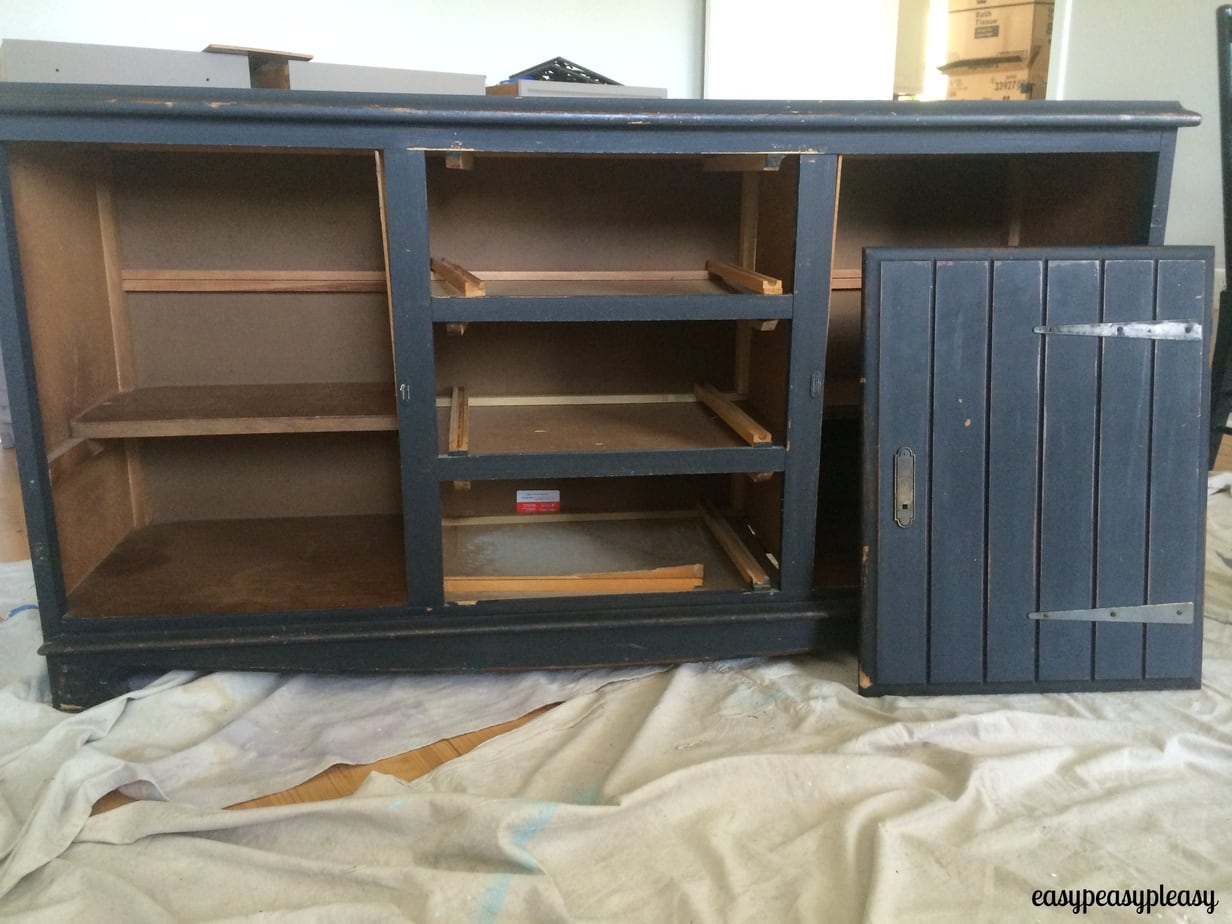 Bottom of a China Cabinet. These are being used as 2 different pieces of furniture. Post will be coming soon.
We have taken some breaks here and there to let the kiddos swim.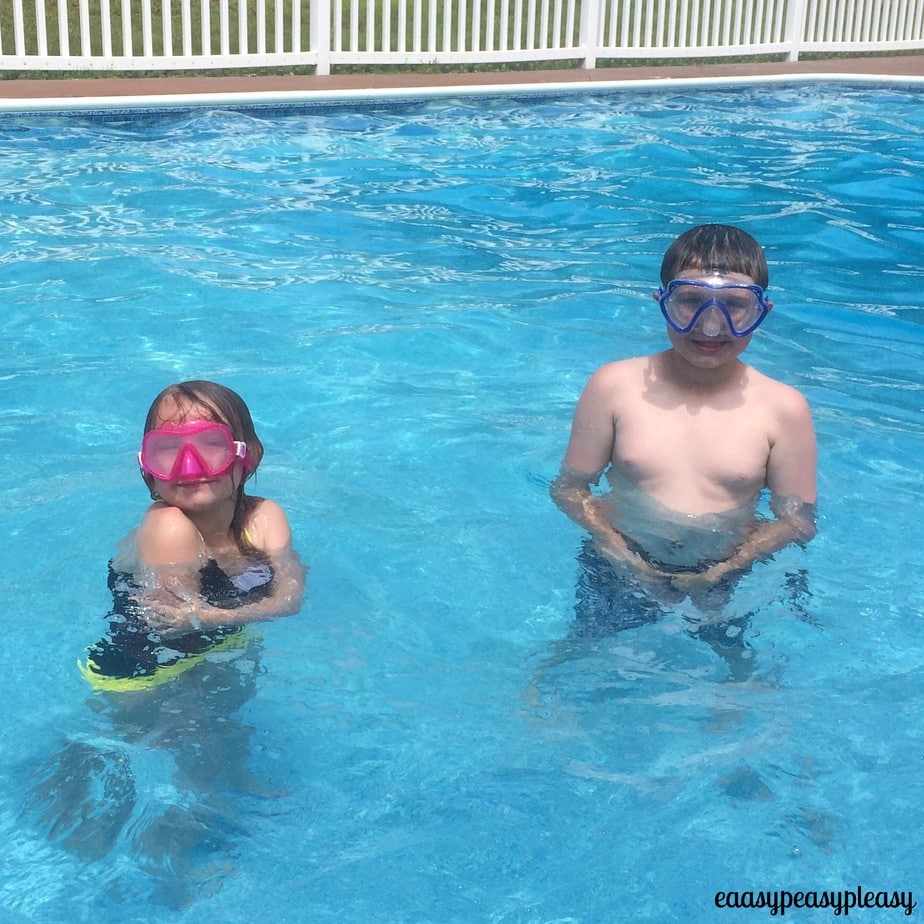 We were constantly waiting for the rain to stop!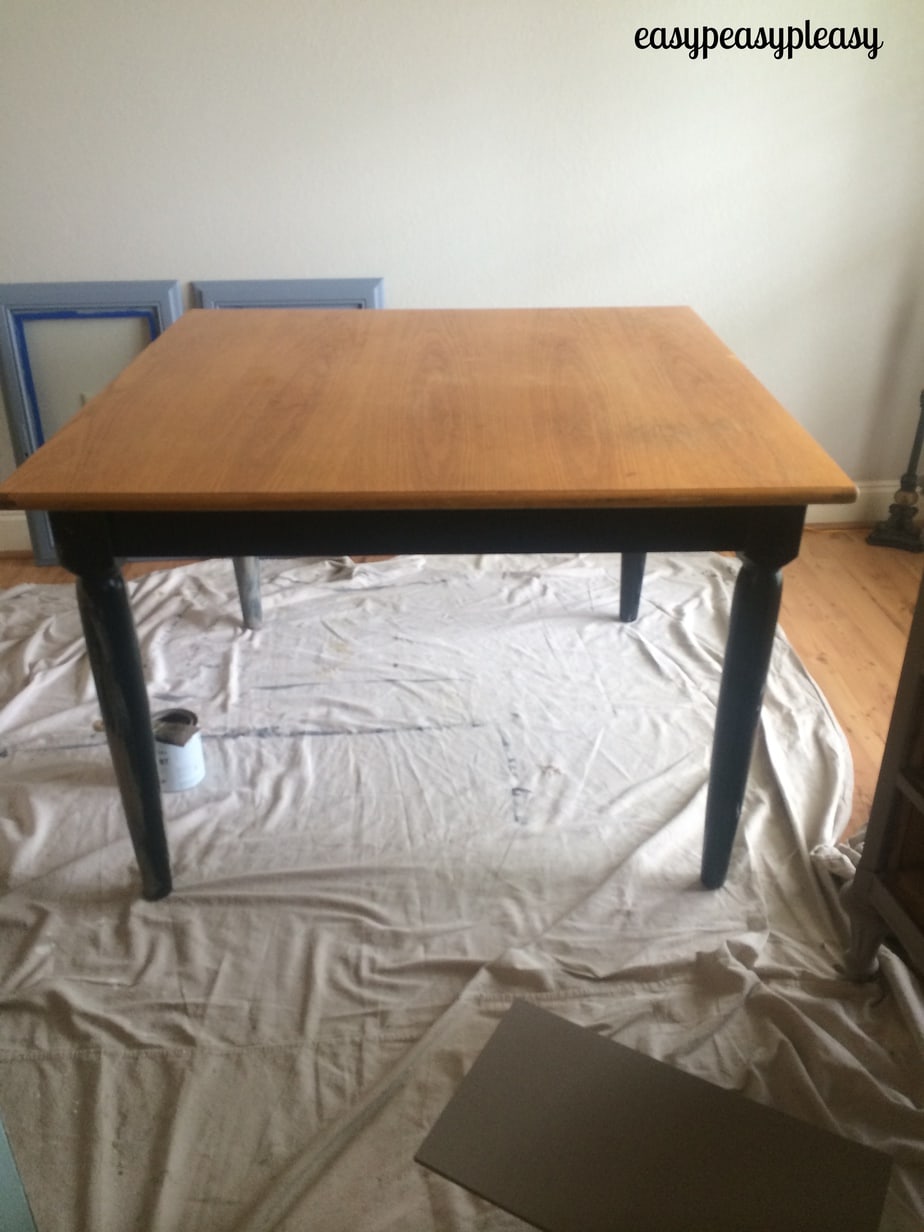 This table and and the chairs get a whole new look!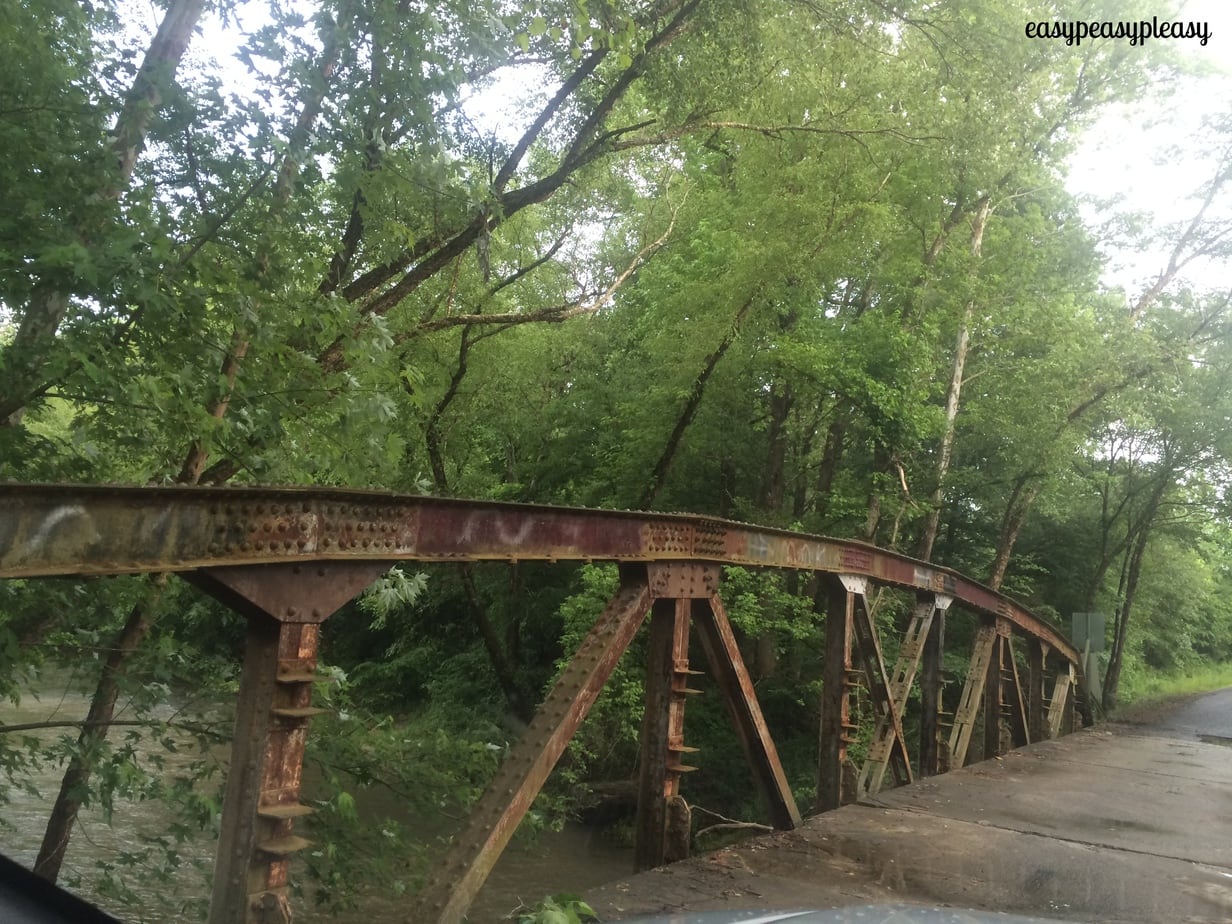 I found a cool photo op on my way to mom's house! I have a feeling you will see this incorporated in a future blog post.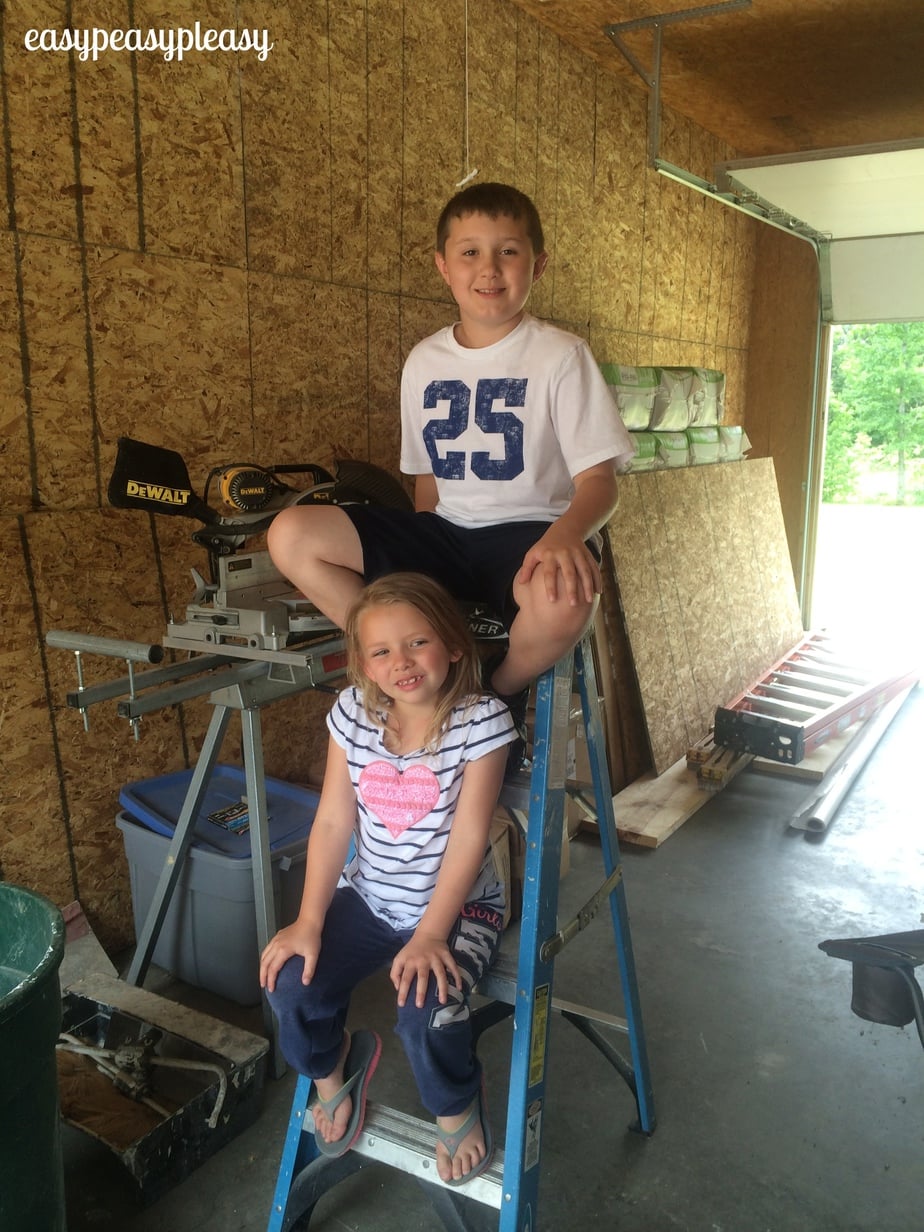 I swear I didn't ask them to sit there. They did it on their own and I just had to get a picture. They are patiently waiting for us to stop working once again.
Now that you have a little update on what's going on with me and my family, I would like to share an update on some of my friends…
Since I started blogging my hubby has told me on a number of occasions that I need a blogging friend to talk to about all this blog stuff. Well, guess what? I have made quite a few blogging friends. I've discovered this whole network of people from all over the world that share similar interest with myself. I've even discovered some in my own back yard so to speak. I guess you could say we've become "internet pen pals"…or maybe we should call it "keyboard friends" or "typing buddies". Whatever you want to call it, is fine with me! I'm just glad to have formed these relationships and want to share some of my favorite content these ladies have to offer.
Melissa at BlessThisMessPlease.com has been a god-sent.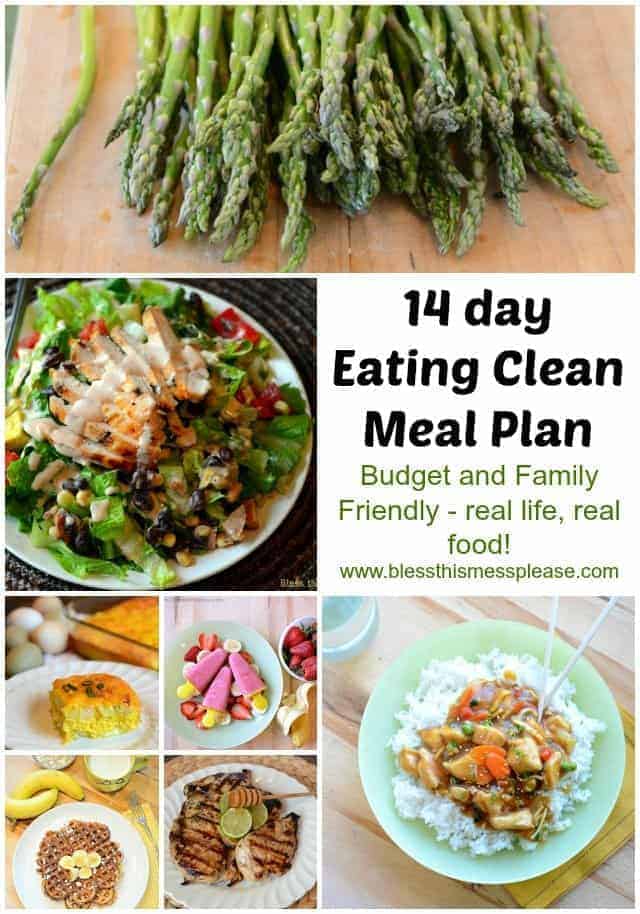 The Clean Eating Meal Plan was what drew me to her site but she is the reason I stuck around! You gotta check out her blog! If you like gardening, parenting, family, and really good food then her blog is the place you want to be! She didn't know it in the beginning but she has always been my blogging mentor even when blogging was just a thought in my head.
How bout my girls over at DIYJustCuz.com. They are 3 cousins who literally live in different parts of the world.
These girls were one of the first people to follow my blog that I didn't actually know. They always have my back! They even asked me to guest blog on their blog! I thought these Baby Onesies were just as adorable as the title states!
Christine at WhereTheSmilesHaveBeen.com always has encouraging words.
Seriously, she has so many cute things on her blog that it was hard to pick my favorite post to share. This Bright and Bold Accent Wall in her kiddos room is something you can't miss.
Stephy at Stephysweetbakes.com lives in Cajun Country and makes the coolest sweets ever.
I mean, really…I could make that..NOT! How amazing is this cake?! She makes the most delicious looking sweets I've ever seen. This Ballerina Dress Cake is so stinking cute! Stephy has tons of sweet recipes that we can all "actually" make. Y'all should check it out.
JeanettaDarly.com is one that resonates with me because she is a fellow Arkansan.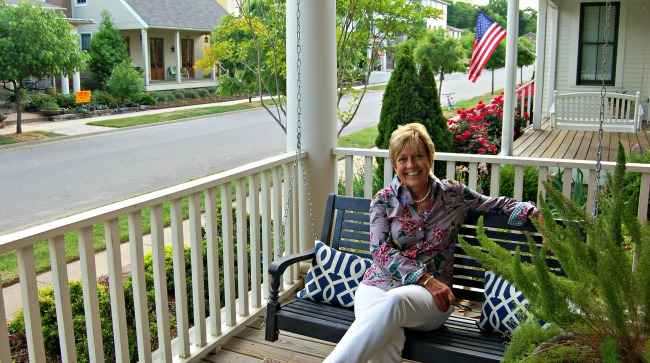 Jeanetta writes features for Only in Arkansas which I love. She is a very eloquent writer and I strive to write like her one day…Oh, how I can dream! It's nice to have someone that can give you advice and basically live next door in the ever expanding blogging world.
Katy at Redbirdrecipes.com is another of my blogging besties! She's a southern girl who loves all the things I love.
These Avengers Cupcakes appeal to my mom of a son sensibilities. They are to stinkin cute.
Danielle at 2littlesuperheros.com loves all things vintage like me! Did I mention she can re-imagine anything and everything?!
Danielle has a business called The Vintage Sign and puts all of her work in a monthly show called Rusted Roots. She gives me great inspiration for sayings…now, if only I could get her to make me some AR signs.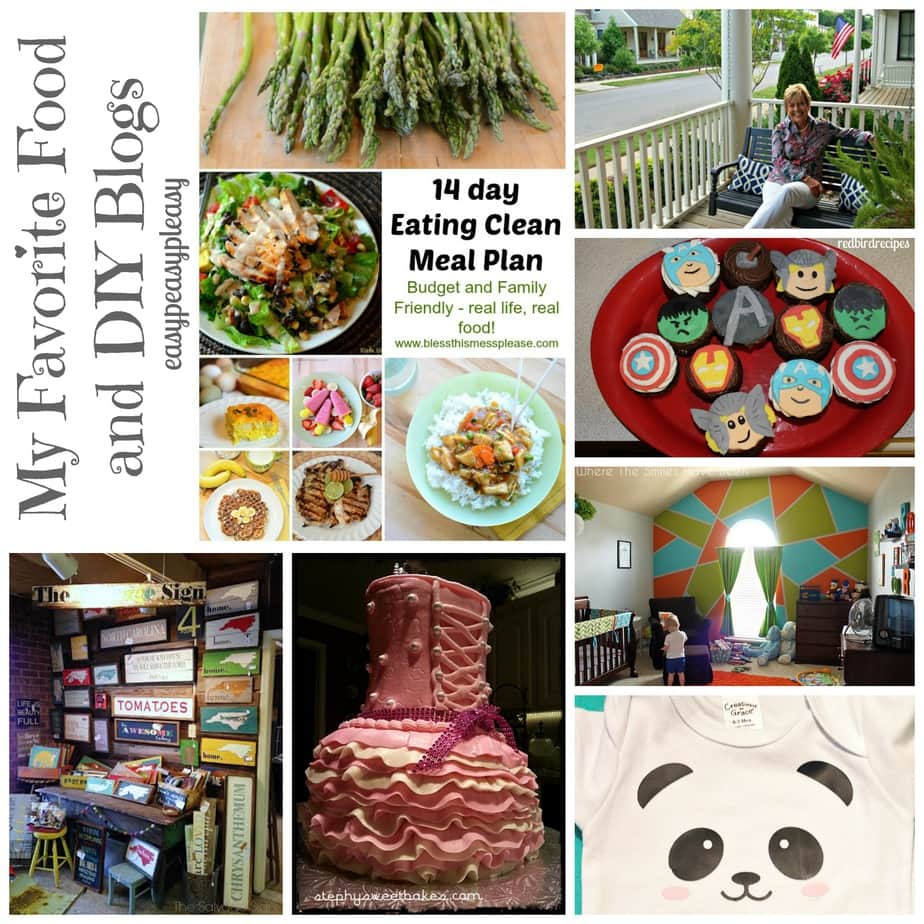 I hope y'all check out all of the amazing blogs I've listed! These girls are awesome and have touched my heart. They have definitely made my blogging life easier! Give them some linky love and a little visit by clicking on anything highlighted in red. I continue to make new friends and can't wait to share their amazing blogs in the future.
As for now, I'm going to help my momma move! Follow me on Instagram to see how the move is going. Don't forget to sign up to follow and get all things Easy Peasy right to your inbox.