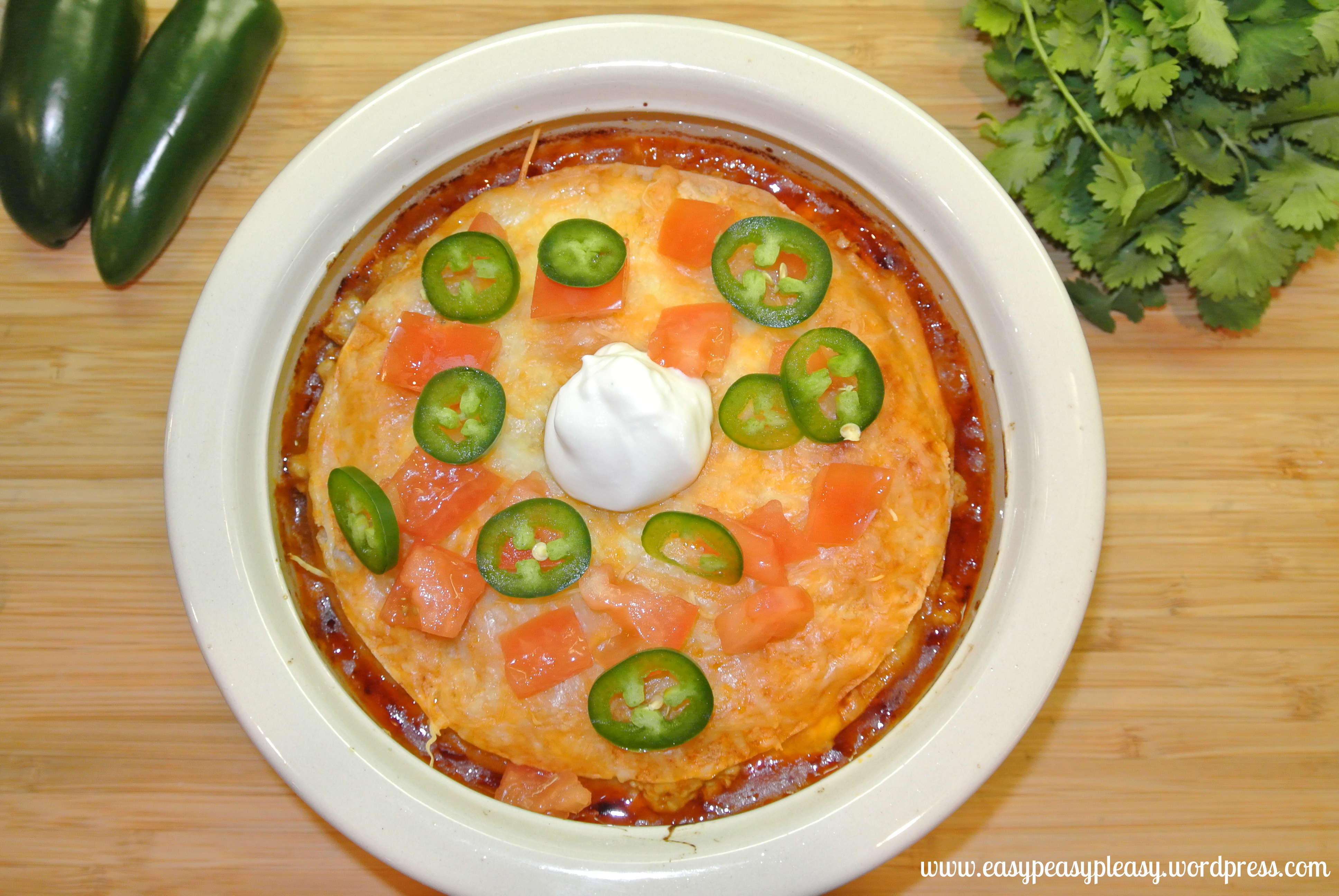 The skinny girl inside me is still here for this one! I'm still on my quest to eat lean! I've got an easy but delicious recipe to share with you! The hardest part of this meal was coming up with a fun way for it to be served. Picture it…a corn tortilla. What in the world dish do we all have that is the perfect size for a corn tortilla?
I thought maybe a pie plate? Nope, It's to big. I thought maybe cutting the tortillas to fit in a muffin pan for single servings? Nope, that only uses part of the tortilla and waste the rest. At this point I'm looking through my cabinets and around my kitchen when I spot the perfect vessel!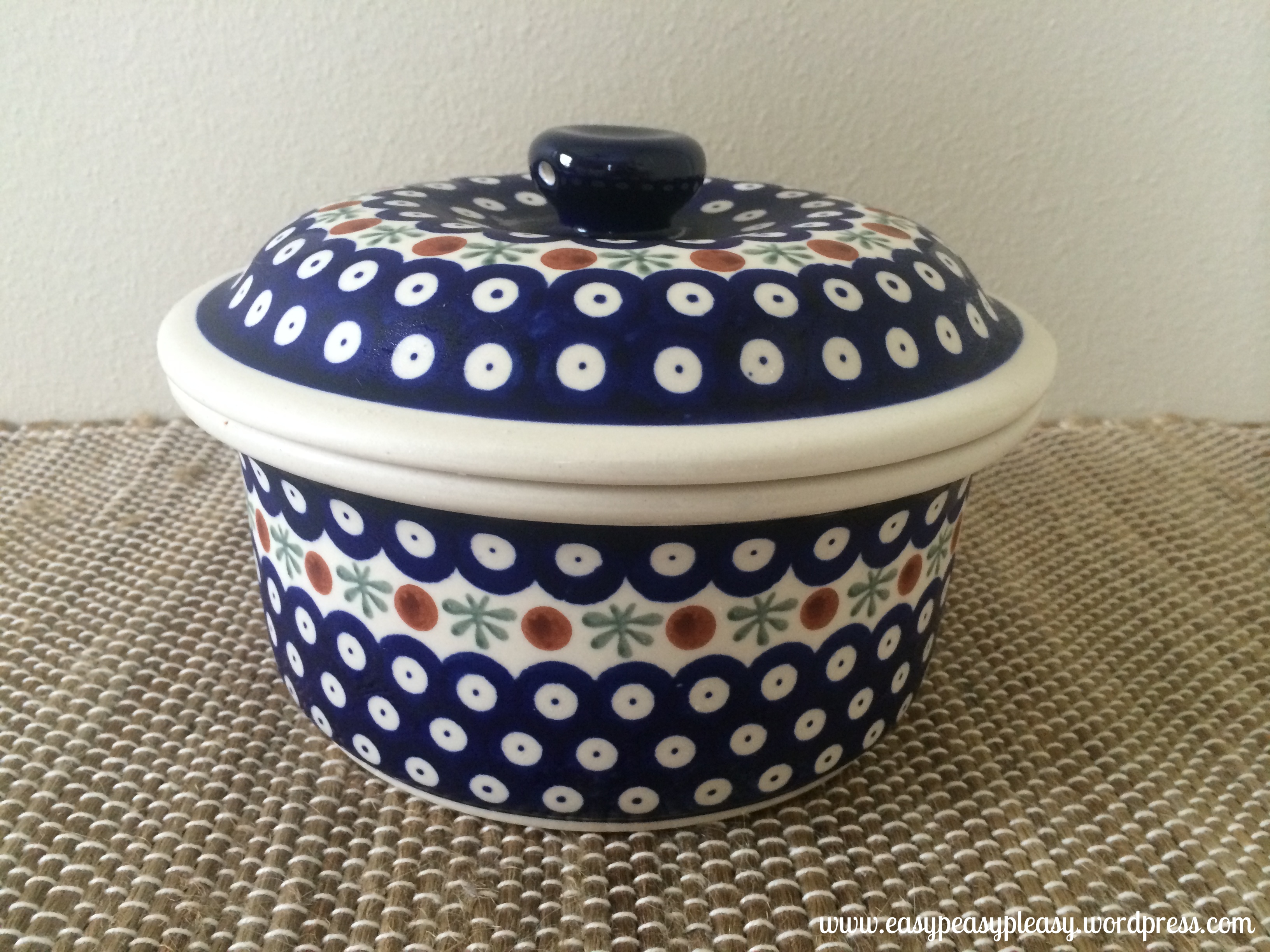 Why didn't I think of it before?! Probably because I use it as a decoration in my kitchen. Let me just tell you, I have a serious love affair with Polish Pottery. I started collecting it when I lived in Germany. The only problem is that I collected more pieces for fun than for functionality. I mean seriously, how many teapots can you use at once?!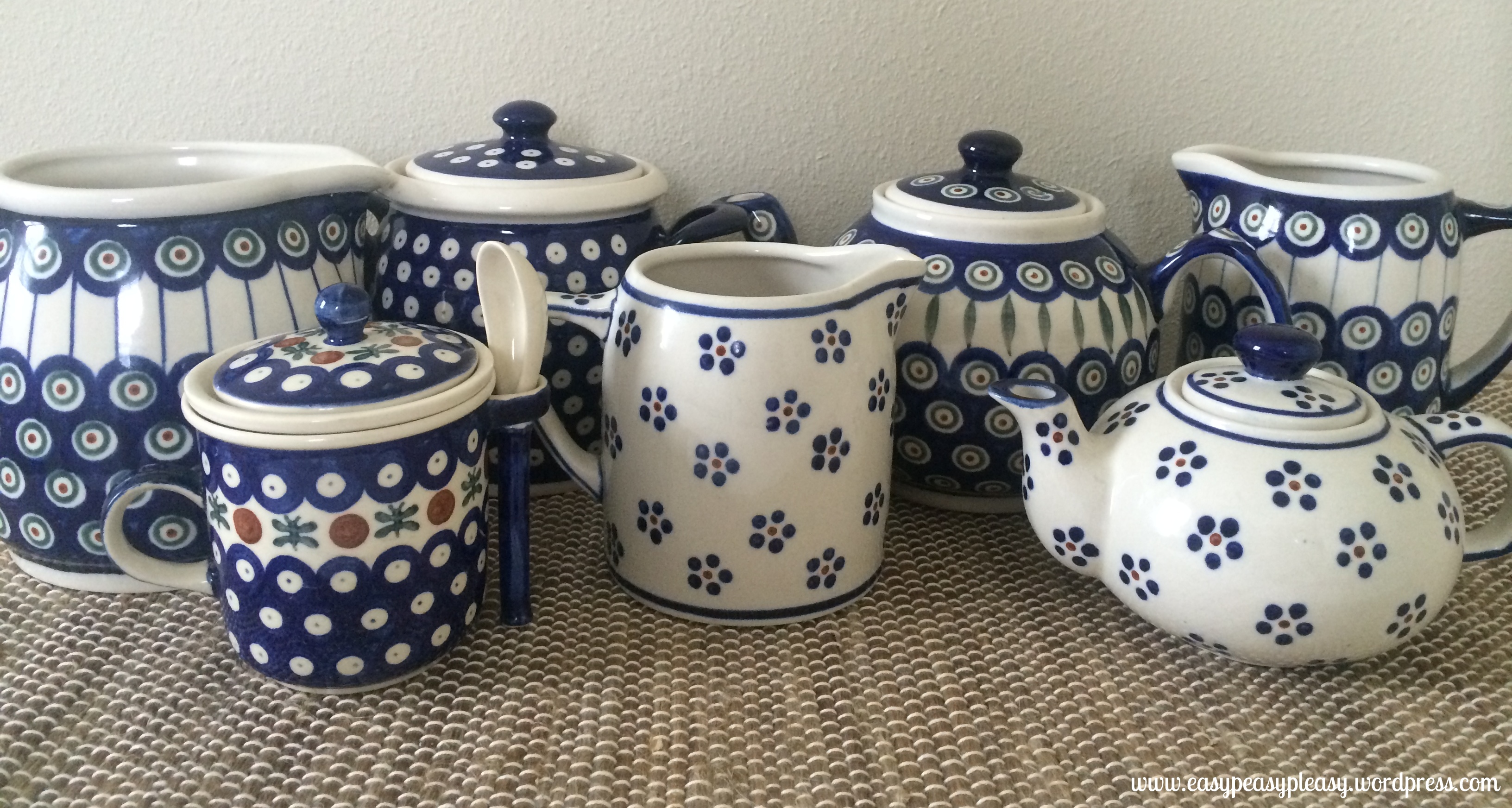 I just love those little teapots.
As I was strolling through Walmart I noticed Rachael Ray has a cute little casserround that would also be the perfect size for this dish.
If you're thinking Lacie, I don't have this perfect Polish Pottery or Rachael Ray dish, have no fear! You can totally use an 8×8 pan which I've always done until I was trying to make food more creative for the blog. Just cut your corn tortillas to fill out the dish.
My big tip on this recipe is to run your corn tortillas through the enchilada sauce before layering!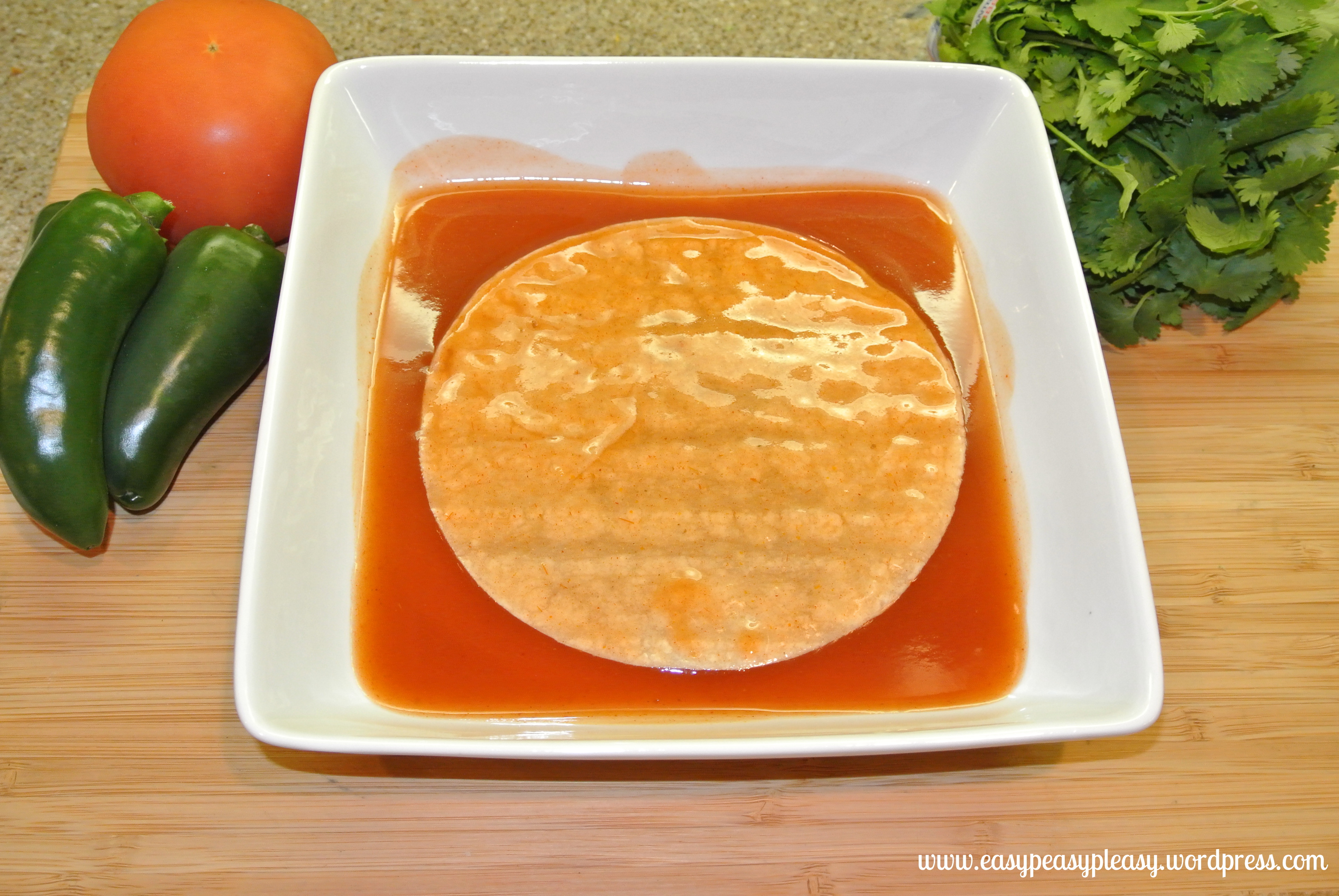 Now it's time to layer.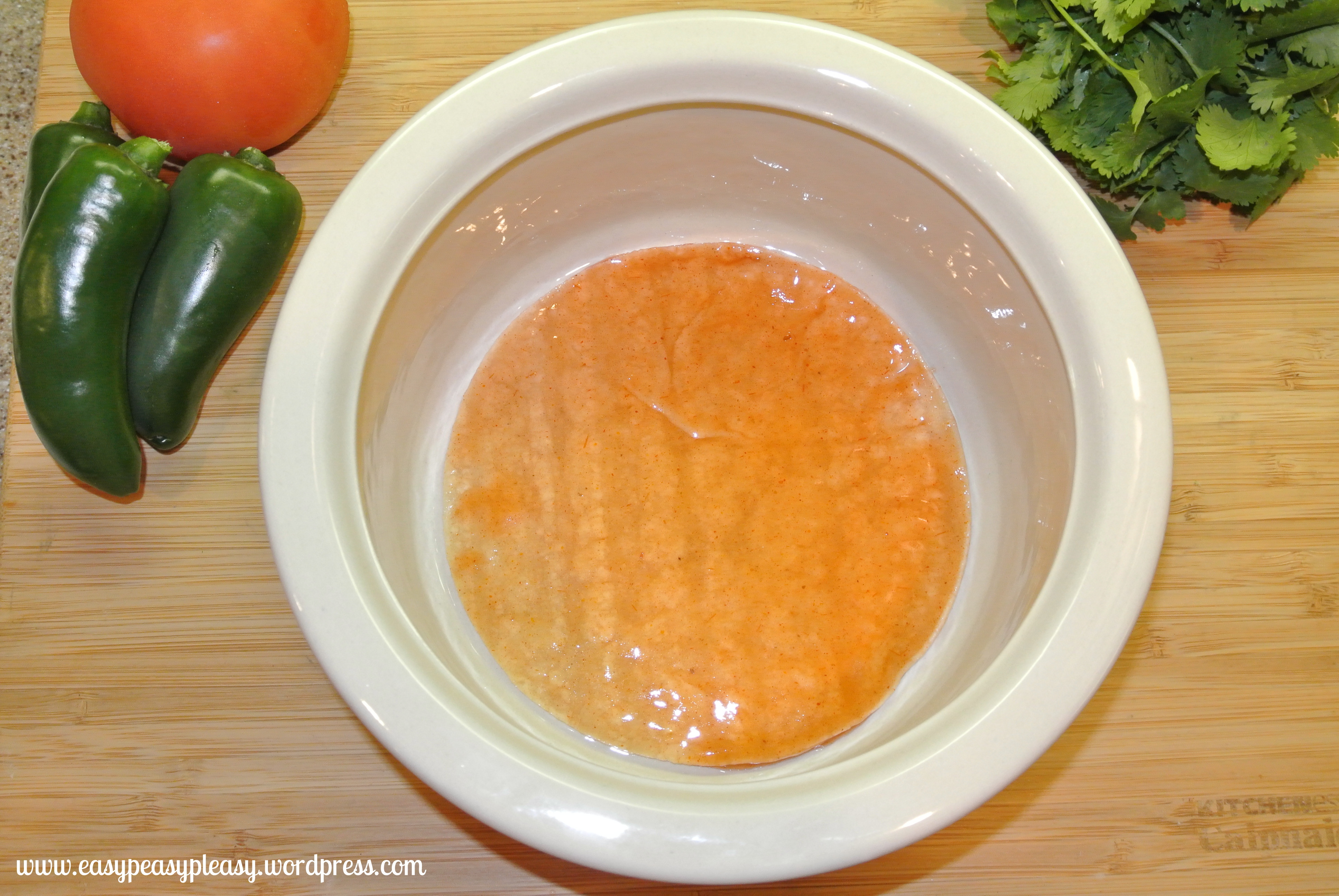 Place your tortilla in the bottom dish.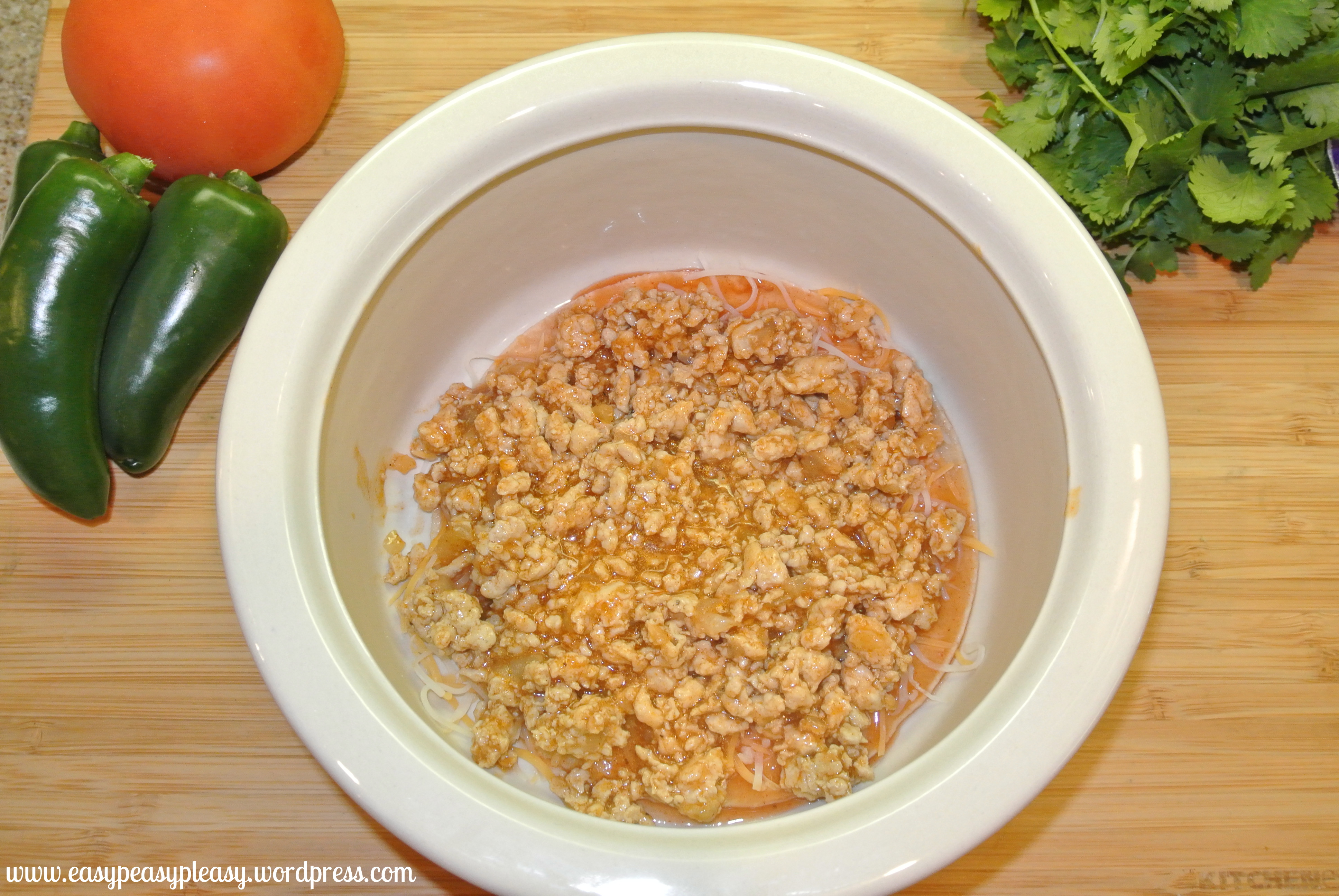 Add your meat.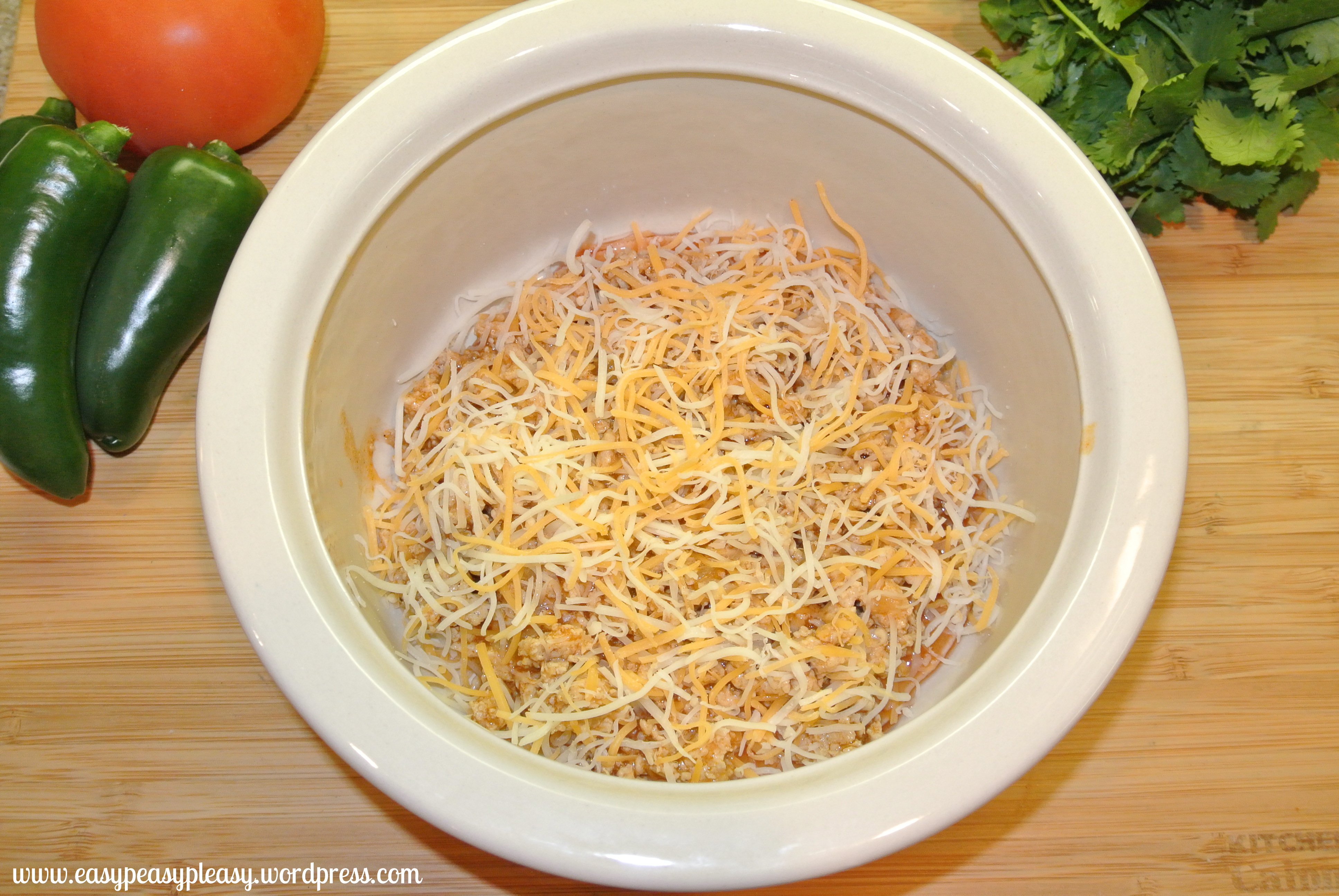 Add a sprinkle of cheese.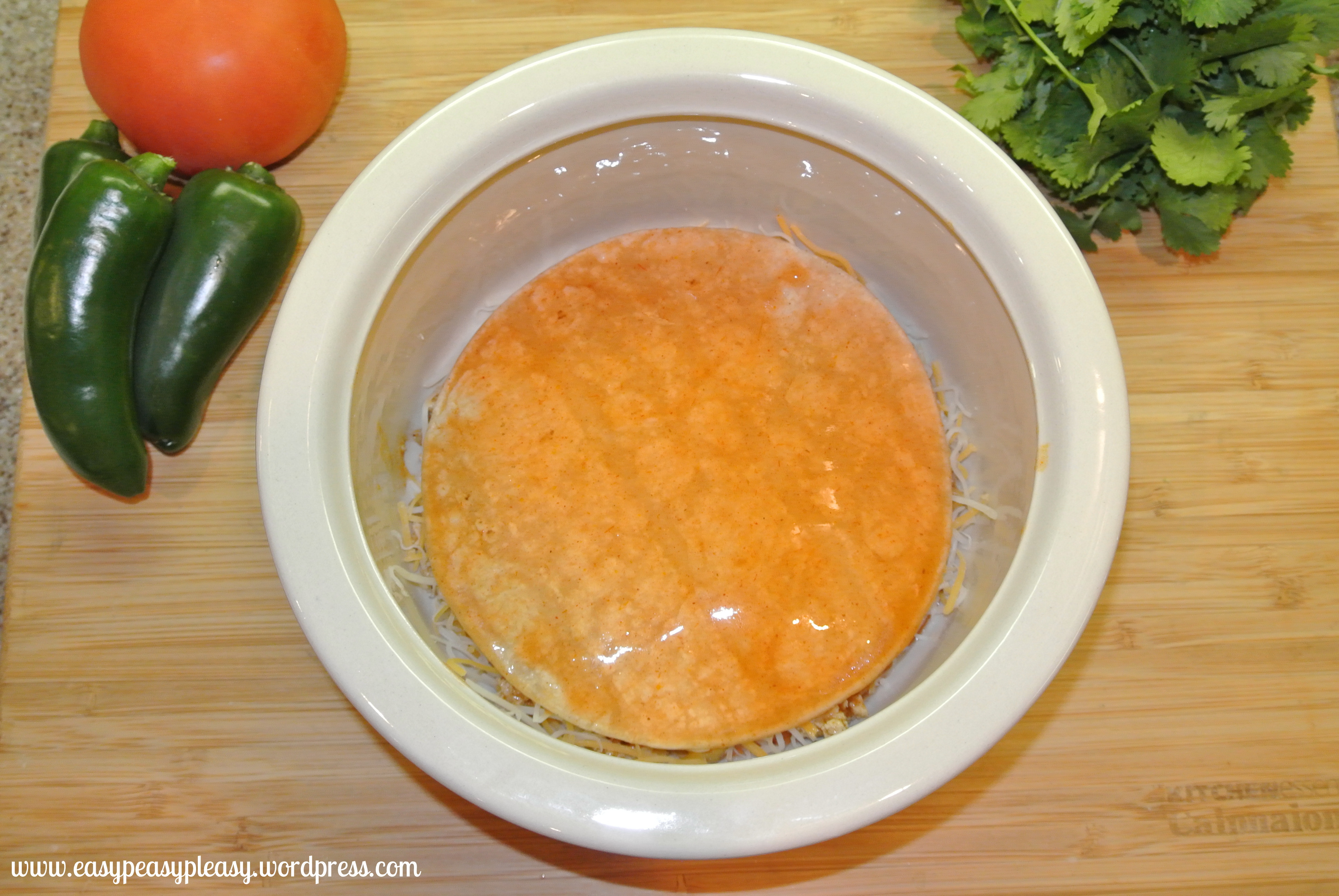 Continue building your layers until all the meat mixture is gone.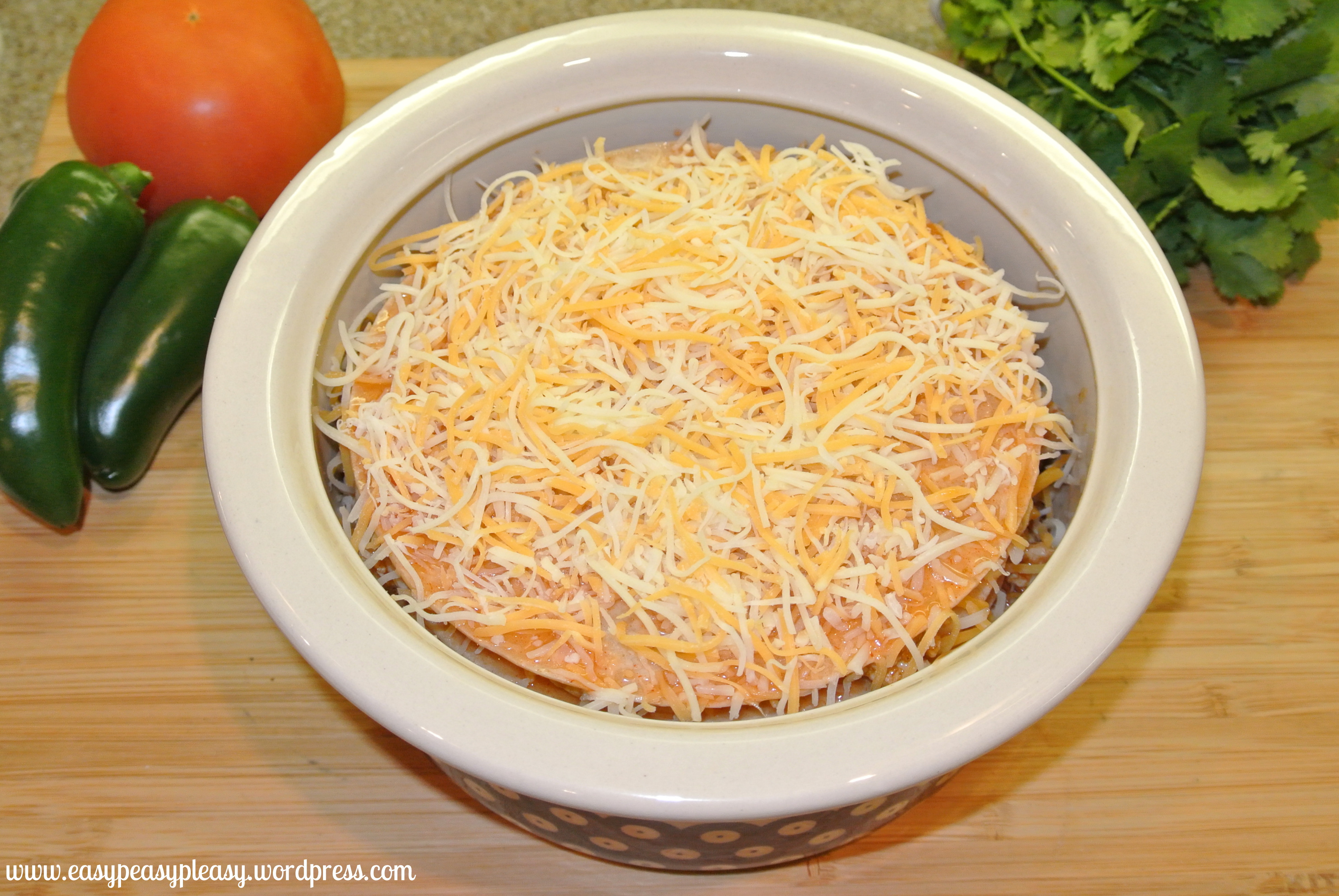 Top with one last sauce soaked tortilla and a sprinkle of cheese and it's time to bake!
Turkey Enchilada Casserole
Servings: 4-6
Difficulty: easy
Ingredients
1 small onion diced
1/2 teaspoon or 1 clove diced garlic
1 lb ground turkey
2 teaspoons cumin
2-10 ounce cans of enchilada sauce
low fat shredded cheese
corn tortillas
1 tsp olive oil
salt and pepper
Directions
Preheat oven to 425 degrees. In a large pan over medium high heat, saute your onion and garlic in oil. Add your ground turkey and cook until the turkey is no longer pink. Stir in the cumin, salt, and pepper. Add 1 can of enchilada sauce and simmer until the sauce has reduced. Pour 1 can of enchilada sauce in a bowl to dip each tortilla. Now build your layers in the casserole dish. Start with an enchilada sauce soaked corn tortilla. Next add some of your meat mixture. Top the meat with a sprinkle of cheese. Add another sauce soaked corn tortilla and continue to build until all your meat mixture is gone. Finally add one last sauce soaked corn tortilla to the top with a sprinkle of cheese and bake for 30 mins. Garnish with toppings of your choosing and enjoy!
https://easypeasypleasy.com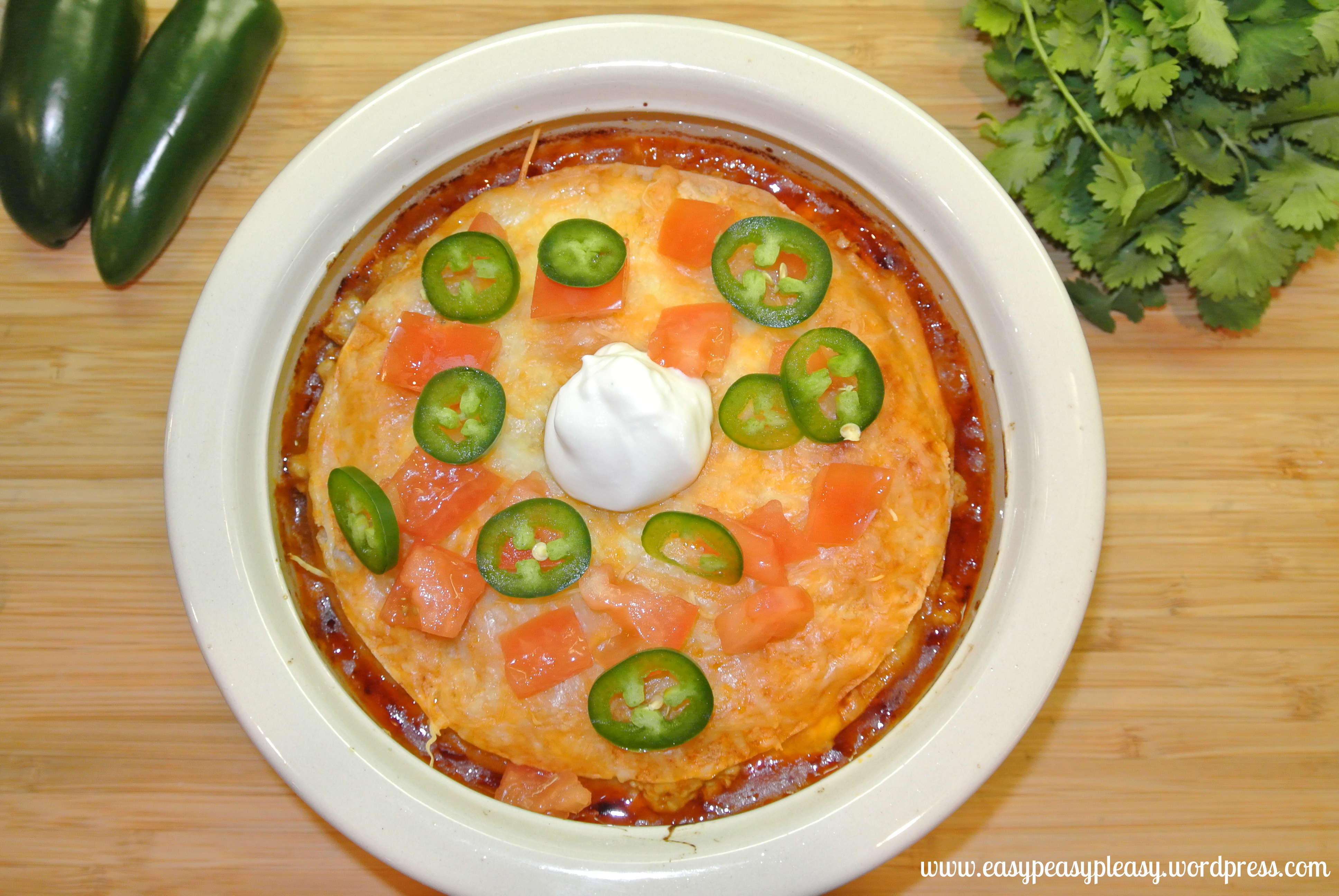 Delicious!
I want to share a tip I learned from my friend Melissa. If you are cooking a pound of hamburger meat or ground turkey, go ahead and cook 2 pounds at once. Use one pound of the meat immediately. Let the 2nd pound of meat cool completely, then place it in a freezer bag and freeze. Then on a busy week you can defrost the meat, heat it up, and throw together a quick meal. This idea works great when I need some ground meat for a casserole, spaghetti, or taco salad. It comes together in no time since the meat is already done.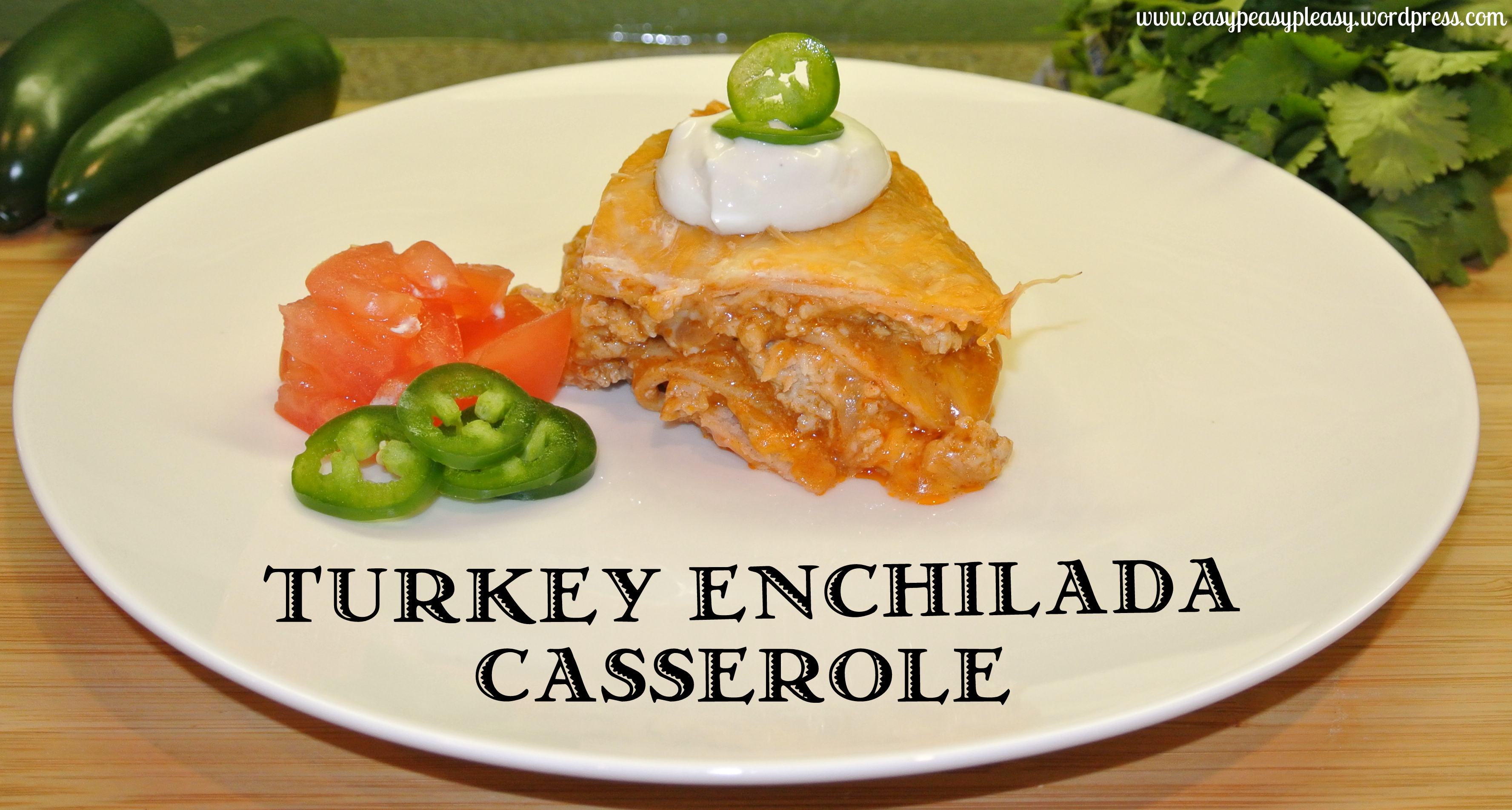 I hope you give this recipe a try! it's one of my family's favorites! Do you have any fun and outside of the box ways to cook casseroles? I would love to hear your ideas! Leave a comment below and let's chat.