Hi friends! My brother had a brilliant To Go Sandwiches idea for the cooler and I must share it with you! These easy to go Hawaiian Roll Sandwiches have become and instant staple in our cooler.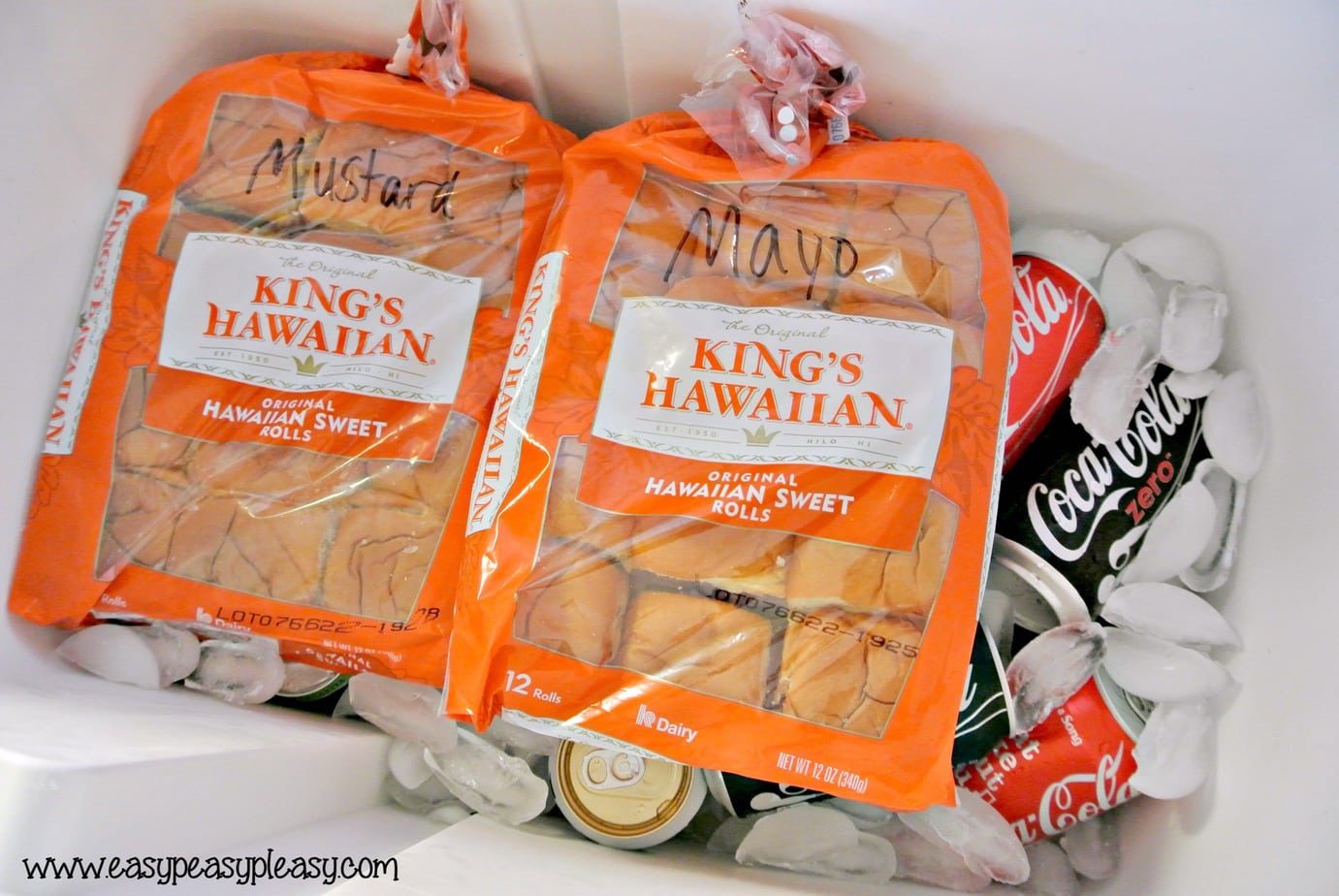 We spend a lot of time on the lake in the summer. We take all kinds of different foods with us. I try to make the food as easy and hassle free as possible and I'm always on the lookout for the no fuss, no mess food to make less work and the boating trip more enjoyable.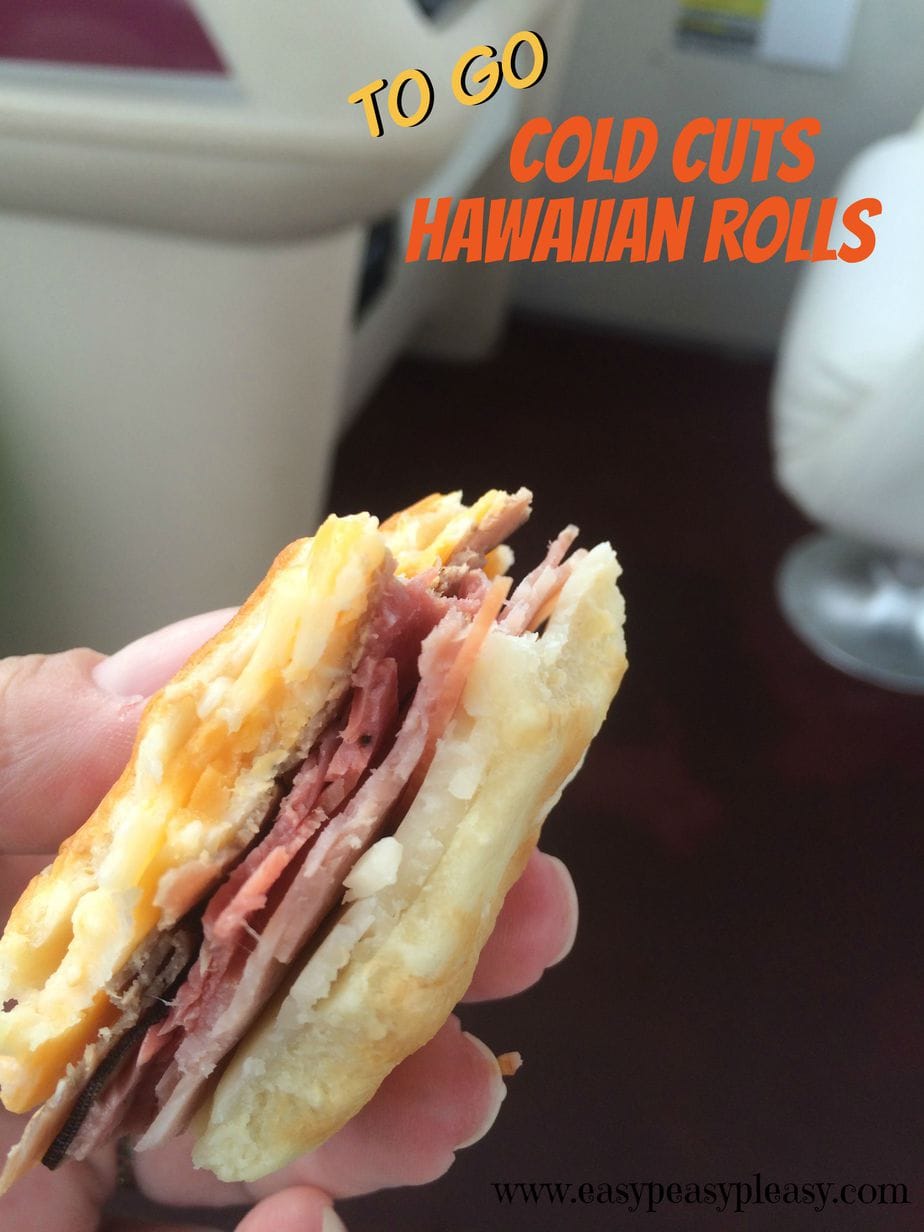 One weekend we traveled to the big brother's house and spent the day on his boat. His boat means his food. We are all getting ready so we can head to the lake. My big brother, Kevin pulls out some Hawaiian Rolls. I don't think much about it and continue getting ready. Now let's fast forward to lunch time on the boat…..Kevin pulls the Hawaiian Rolls out of the cooler. Don't get me wrong, I love Hawaiian Rolls! But now I'm thinking, we are only eating rolls for lunch??? Nope…I was wrong. The rolls were actually these perfect little delicious pre made sandwiches. You just pulled out a sandwich or two from the package and Voila…lunch!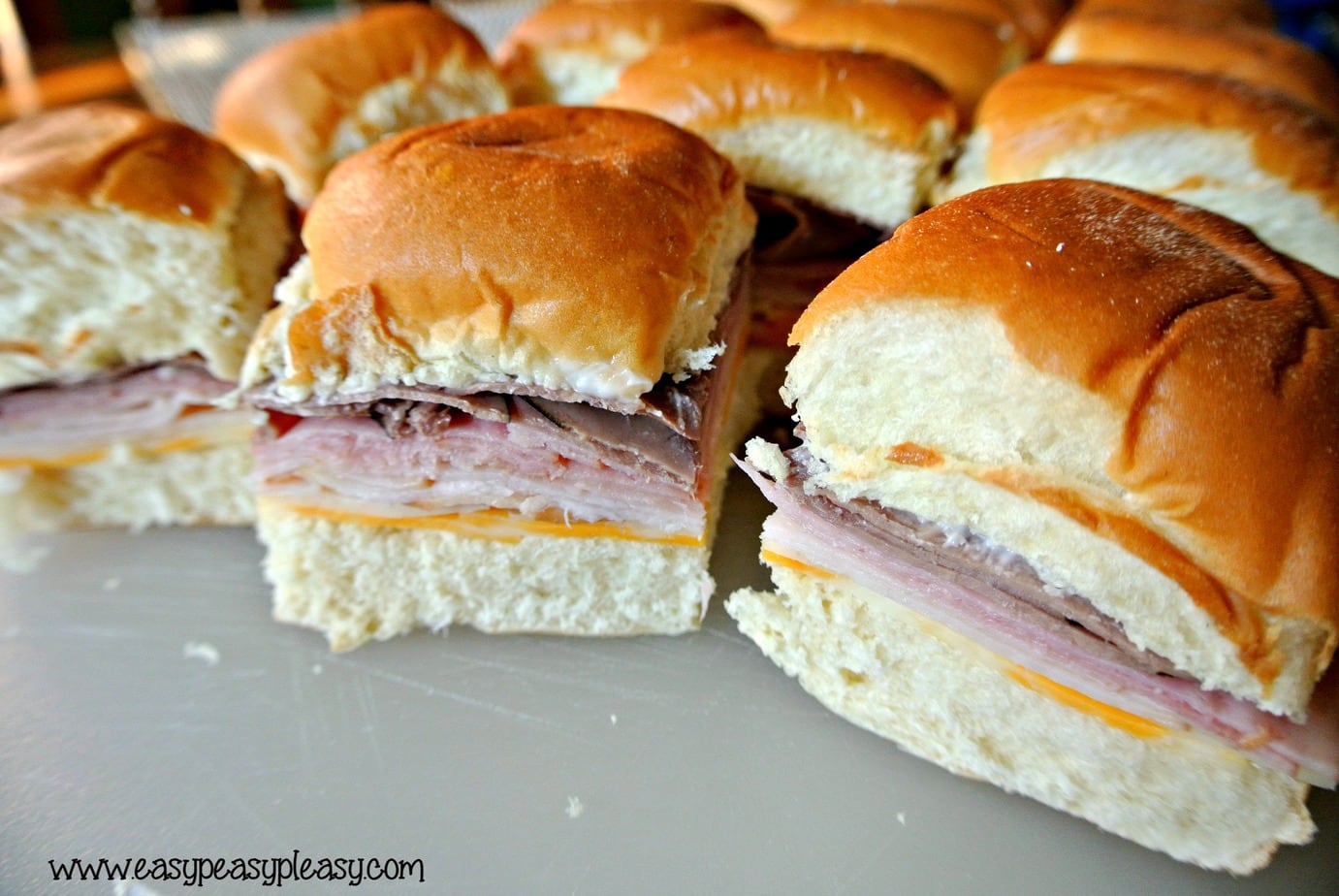 No hassle, no fuss, and no cleanup! Needless to say, I was very impressed. Right then and there, I knew my brother was onto something and this was a must have for my cooler.
The Most Delicious And Easiest TO GO Sandwiches For Your Cooler!

These Cold Cuts Hawaiian Rolls are the perfect addition to anyone's cooler for any event. By making them ahead of time at home, you can avoid bringing condiments and all the extra packages. No plastic silverware needed either! The assembly is much easier than making tons of separate sandwiches.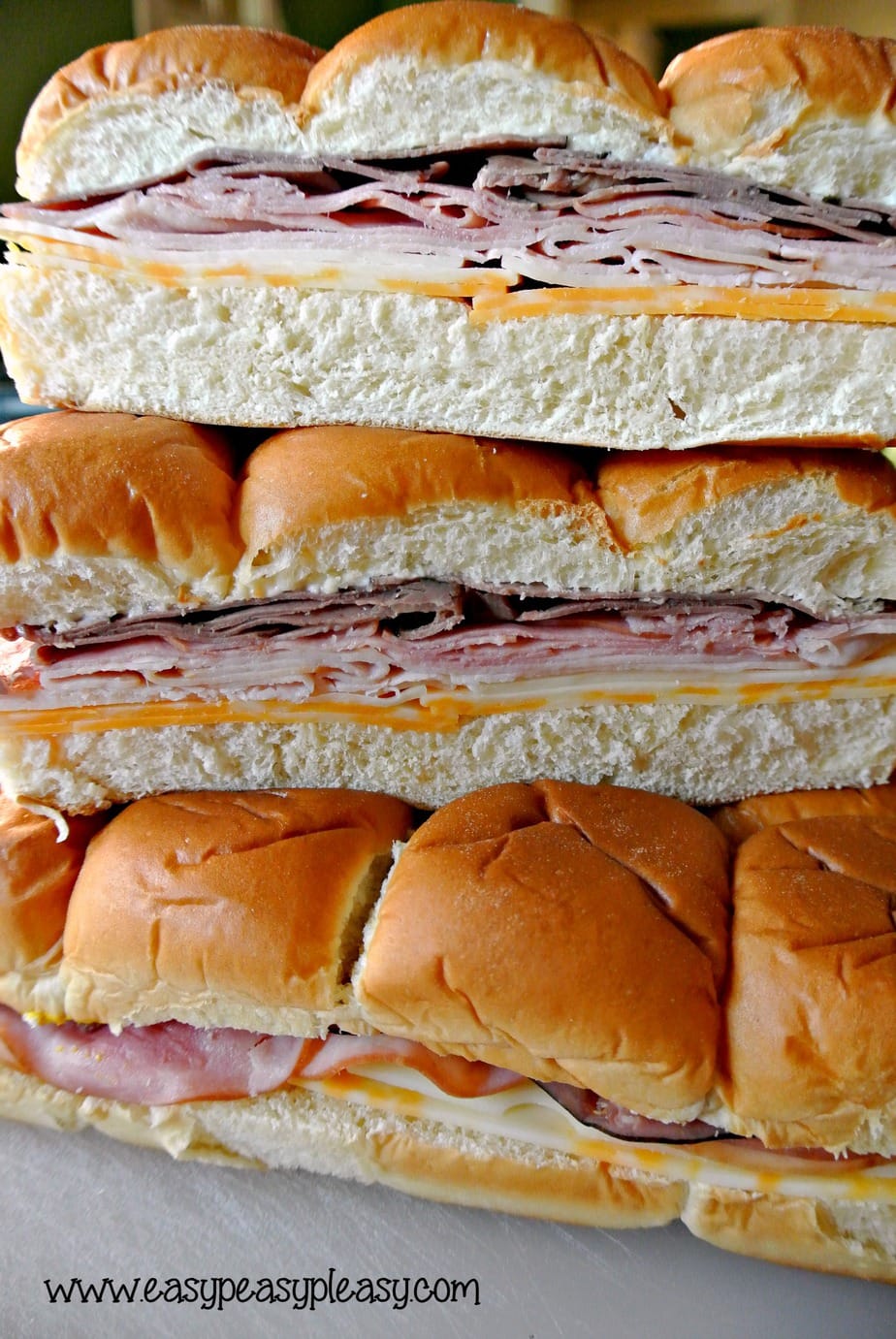 My favorite part (besides how yummy they are!) is the little sandwiches travel right in the package. Also, you can take a Sharpie and write right on the package so there will be no confusion as to what kind of sandwich you are grabbing.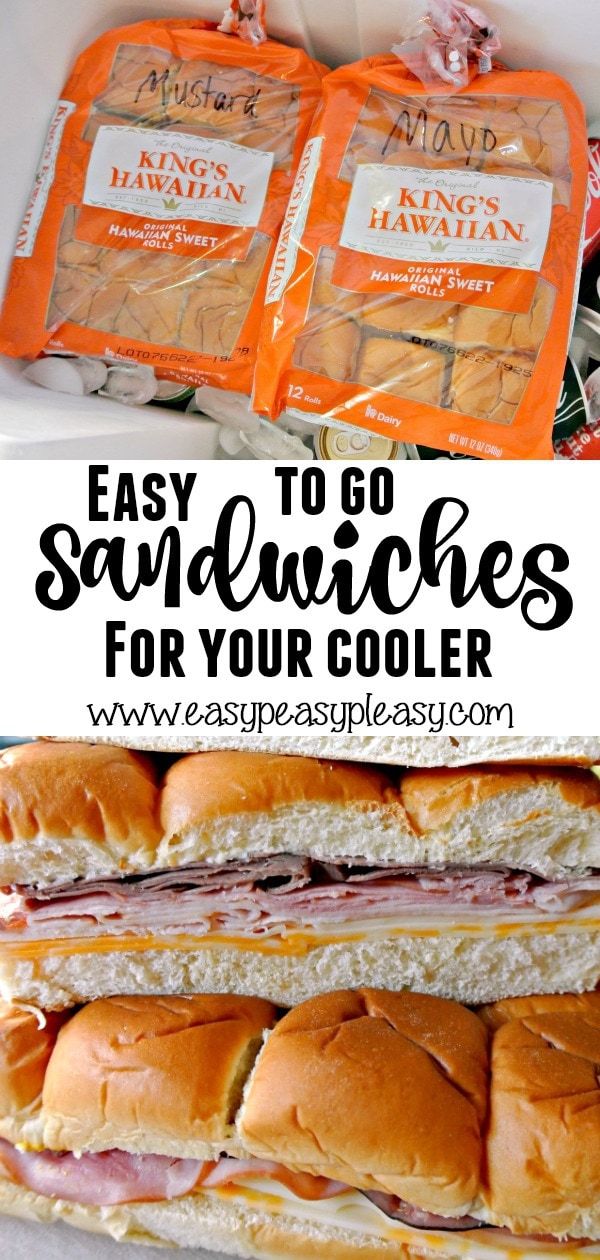 The recipe above is tried and true! I love the sweetness of the rolls mixed with the saltiness of the cold cuts. You can change these little sandwiches up whichever way your heart desires. Use your favorite cold cuts, condiments, cheeses, and vegetables. I promise you can't go wrong with any version of these to go sandwiches.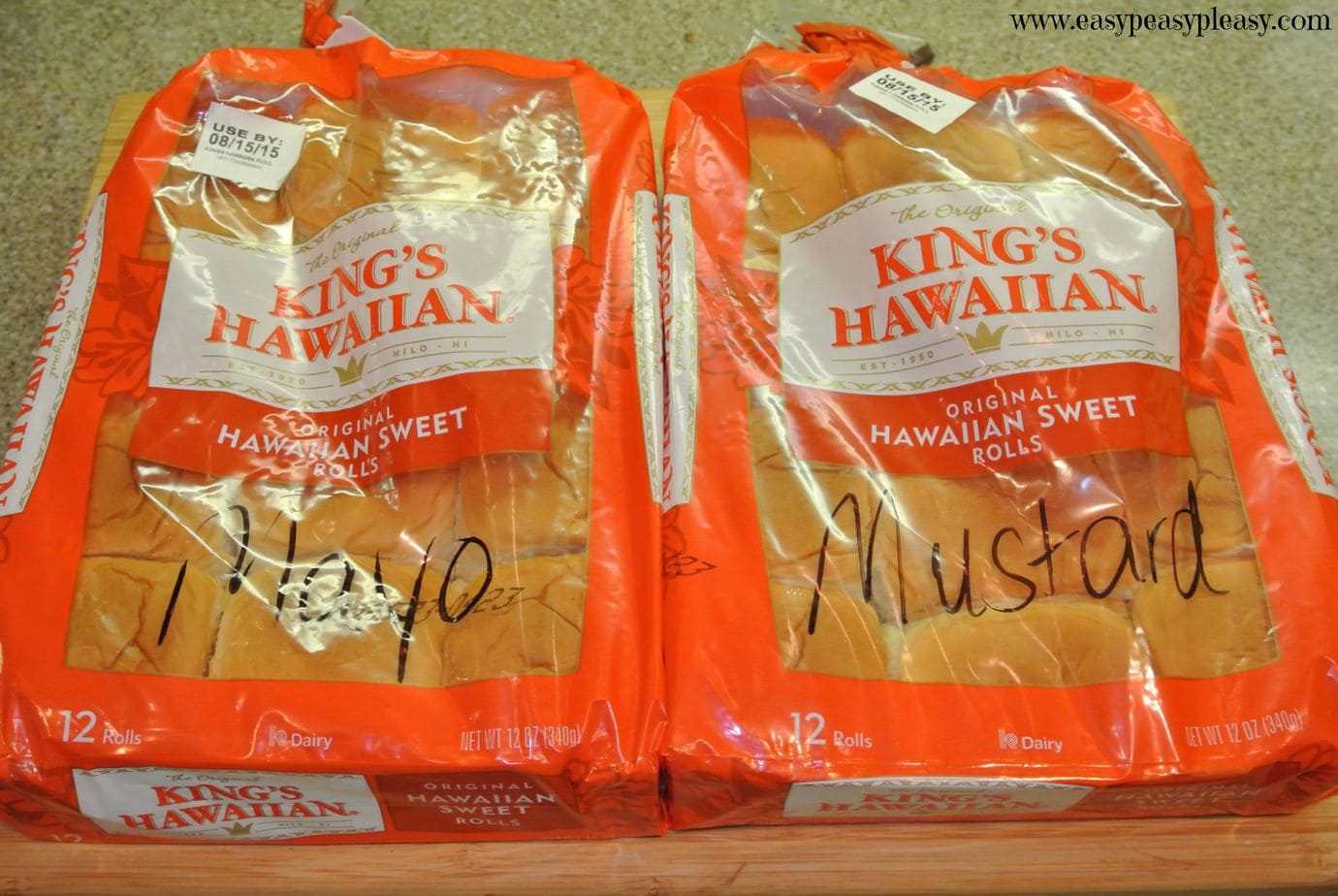 Throw these bad boys in your cooler the next time you head out on your boat or for your next picnic. The Most Delicious And Easiest TO GO Sandwiches For Your Cooler would also be the perfect addition when heading to the park, beach, camping, and tailgating. Anywhere you take a cooler, these sandwiches are a must!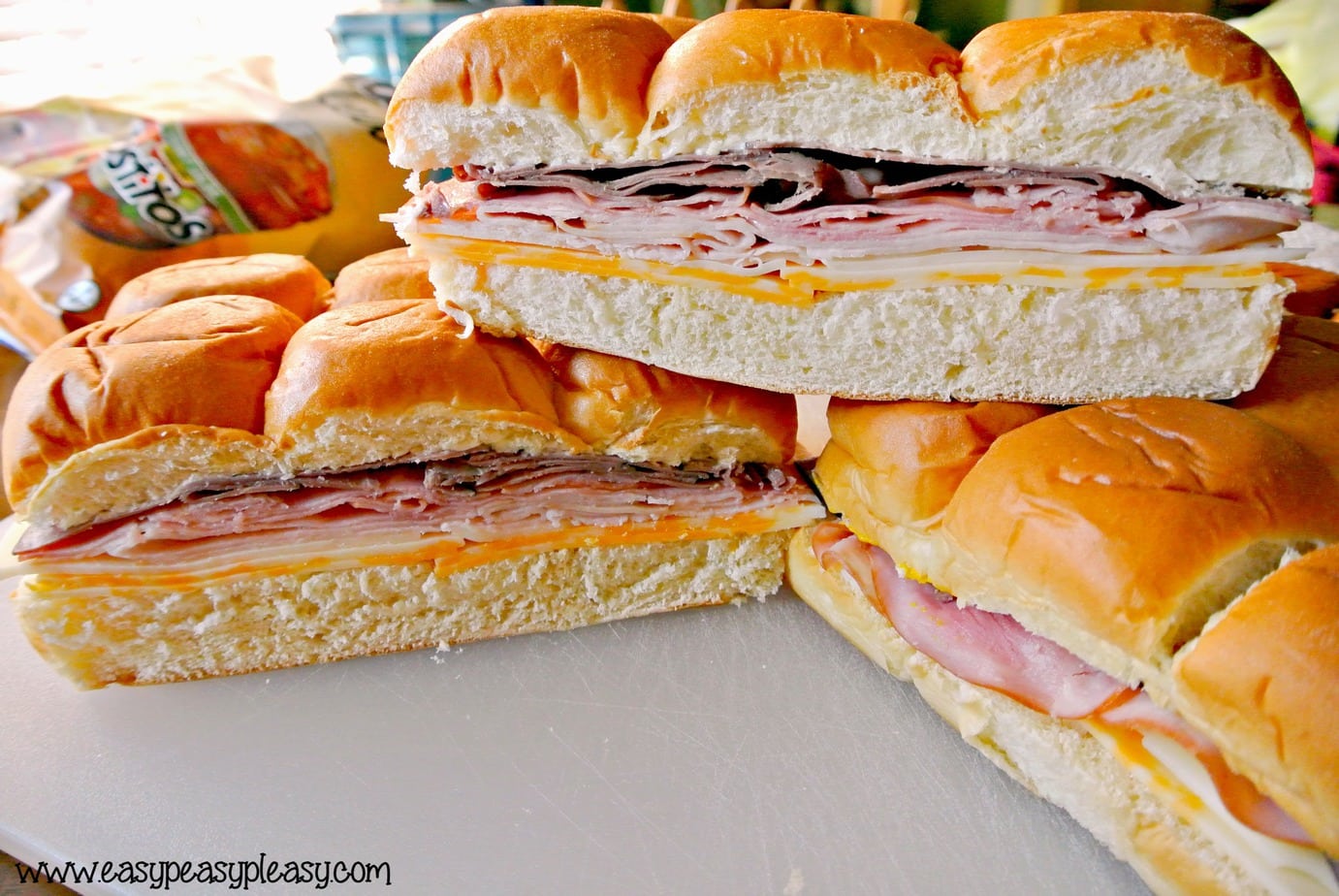 Make sure and checkout my Easy To Go Salads for your cooler that requires no cleanup. The salads pair perfectly with these sandwiches and uses the leftover lunch meat containers so there is no mess.
I have to give a shout out to my big brother Kevin for giving me this wonderful idea! It has made lunch on our boat so extremely easy and delicious! Thank you big brother!
Did you know that Wayfair listed these sandwiches as an essential beach item? You can see their full list here.
Easy Hawaiian Roll To Go Sandwiches for your cooler…
To Go Cold Cuts Hawaiian Rolls
Ingredients
Thin Sliced Smoked Ham
Thin Sliced Pastrami
Thin Sliced Roast Beef
Sliced Swiss Cheese
Sliced Colby Jack Cheese
Hawaiian Rolls
Mayonnaise
Mustard
Directions
Carefully unlock the cardboard tray holding the rolls. Keep the rolls together. Using a bread knife, cut through the rolls to separate the tops from the bottoms. Layer meats and cheeses on the bottom roll halves. Spread condiments on top halves of rolls. Place the top halves of the rolls onto the sandwiches. Cut down and across to form separate rolls. Lock the cardboard tray back into place. Slide the sandwiches in the cardboard tray back into the bag and close up. Fill your cooler and add ice. Place the To Go Cold Cuts Hawaiian Rolls packages on top of the ice. Serve when hungry!
easypeasypleasy.com
Looking for more easy ideas? Sign up with your email and I'll send all of my Easy Peasy ideas right to your inbox!
Subscribe to Blog via Email