OMG! These cookies are soooo delicious! You will never believe how easy they are to make. Let me just tell you, they will make your kitchen smell divine! I make these 4 Ingredient Strawberry White Chocolate Chip Cookies all the time for the hubby. He loves them. Basically, he loves anything strawberry. I thought since they are so "perfectly pink", wouldn't these cookies be perfect for Valentine's Day?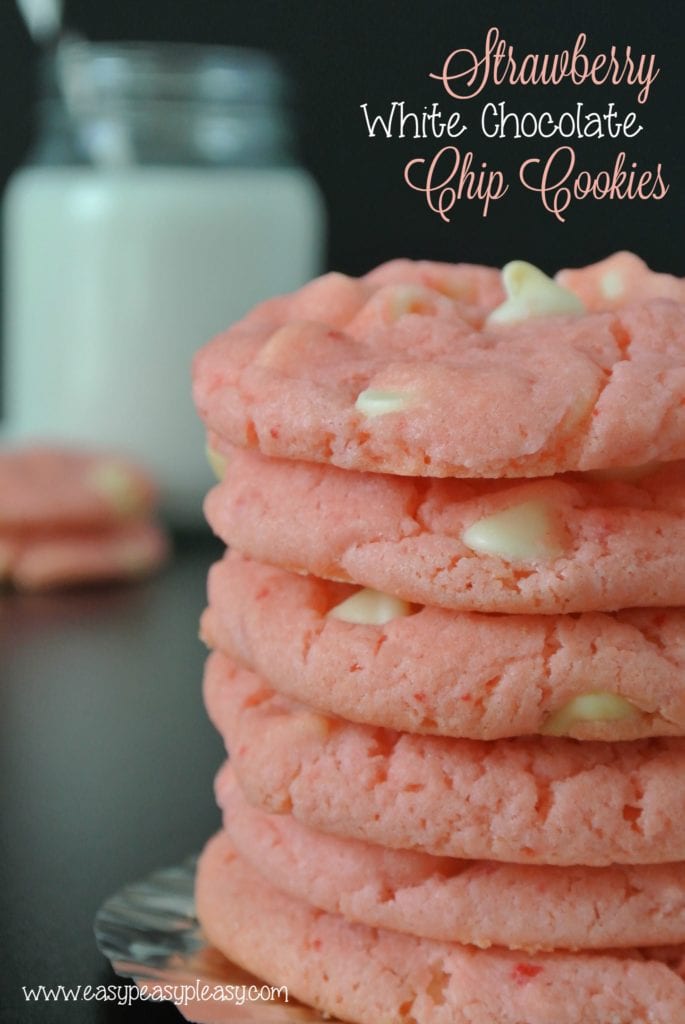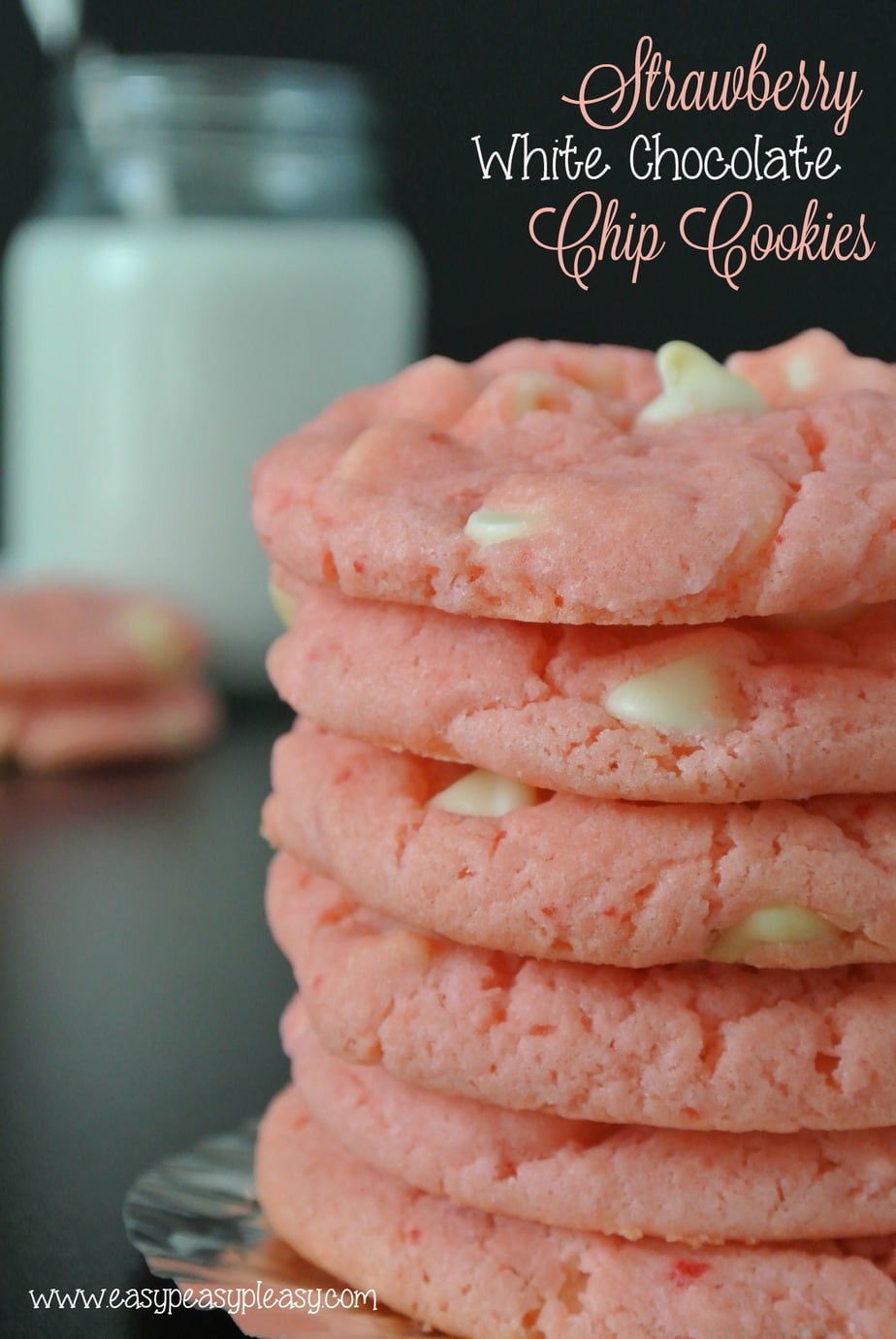 You can whip these bad boys up in no time and there is no mixer needed. Anytime, I'm in need of a quick treat, this is my go to. Once you see how easy these cookies are to make and to customize to your liking, it will be your go to cookie recipe too.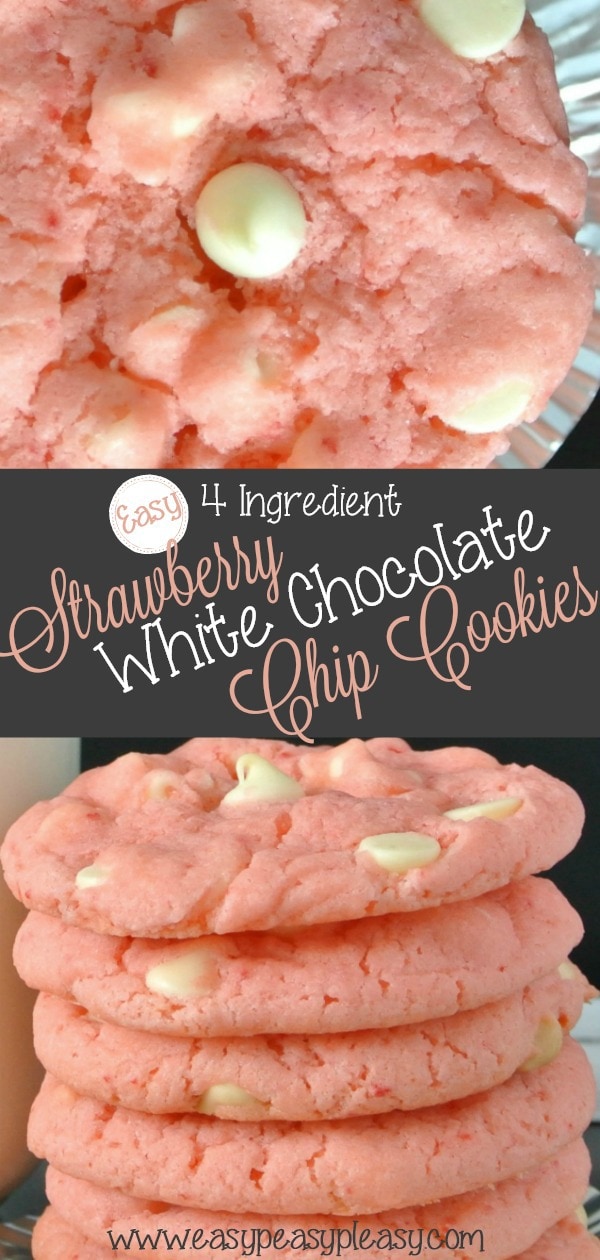 The recipe is so easy, you almost don't need a recipe. It all starts with your, wait for it…favorite box of cake mix. Add in some oil, eggs, chips and voila…the easiest most delicious cookies that literally take less than 20 minutes to make from start to finish.

I've customized these cookies in many different ways but so far I've only put 3 on the blog. You can check out the other 2 variations while you are here. One is Peanut Butter Chocolate Chip and the other is Cinnamon Bun Cake Mix Cookies.
Now for the Recipe!
UPDATE 1/27/2017-Hey folks! I have received several questions and comments regarding these cookies. I made a batch this weekend and took some step by step photos to make them even easier for you. Just hit the play button to see the what ingredients I use, the consistency of the batter, and tools I use.
4 Ingredient Strawberry White Chocolate Chip Cookies
Ingredients
1 Box Strawberry Cake Mix
1/2 cup Vegetable Oil
2 Eggs
2 cups White Chocolate Chips
Directions
Preheat oven to 350 degrees. Mix together cake mix, vegetable oil, and eggs in a large bowl until combined. Mix in white chocolate chips and stir until evenly distributed. Place heaping spoonfuls onto an ungreased cookie sheet. Bake for 12 to 14 mins. Let set on pan for 2 mins then remove to a wire rack for cooling. Eat and enjoy!
easypeasypleasy.com
See, I told you these 4 Ingredient Strawberry White Chocolate Chip Cookies were easy. The hardest part of this recipe is waiting for the cookies to bake.
A quick tip…I like to use a small cookie scoop, you know, the ones that look like a miniature ice cream scoop? A couple of scoops of batter and the cookies come out perfect every time.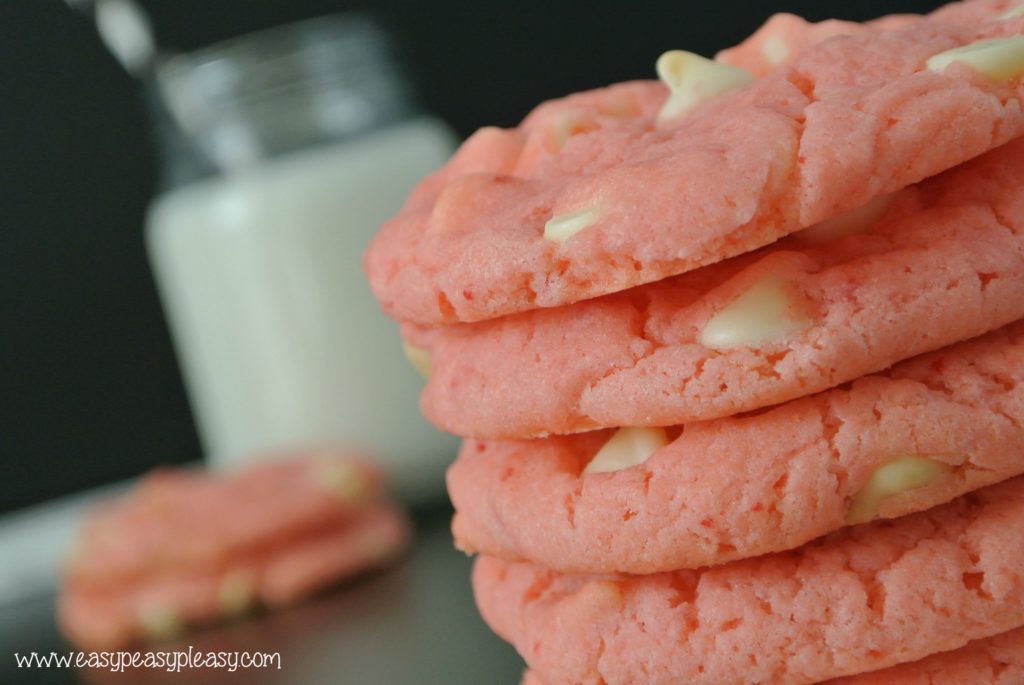 I also have the cutest little Valentine Treat Bag Toppers that would be perfect for handing out these cookies. You can click the link below the picture to find these printables.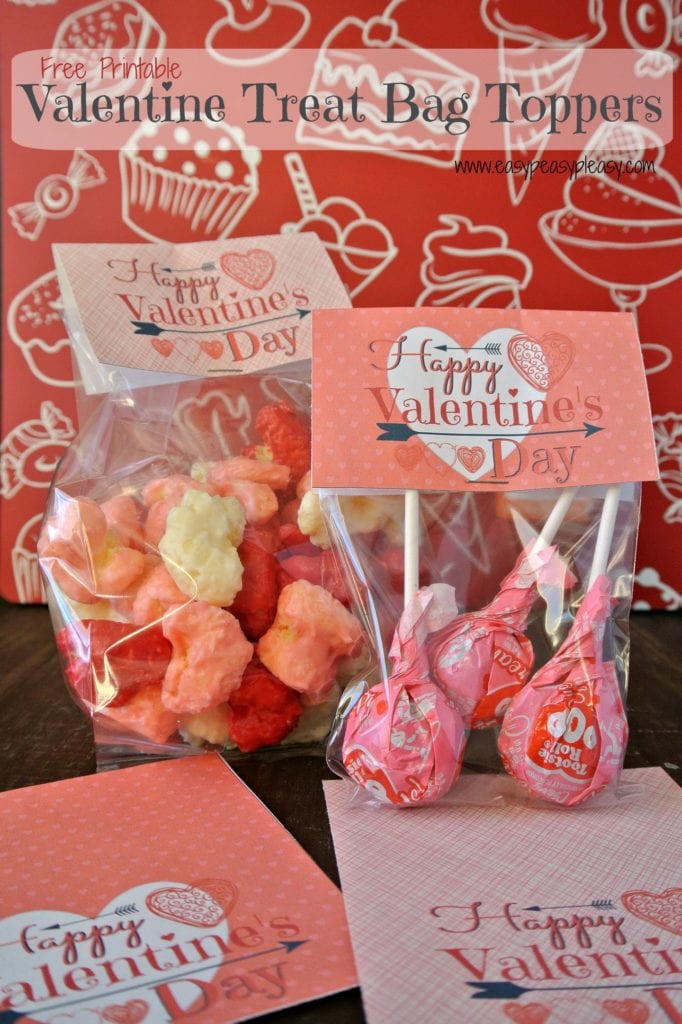 I've got some more Valentine's ideas coming your way soon so go ahead and stick around to see what Easy Peasy Pleasy ideas I've got up my sleeve!
Subscribe to Blog via Email