I attended an amazing volunteer breakfast a few months back and got to taste many scrumptious treats. One that stood out to me was this Easy Overnight Breakfast Casserole. I remember taking a bite and another trying to figure out what it was that made it so delicious. I had to have the recipe, so I hunted till I found out Tami Buchanan had made the casserole. Then I found out, besides the salt and pepper, there are only four ingredients! Tried and True and this recipe is in regular rotation.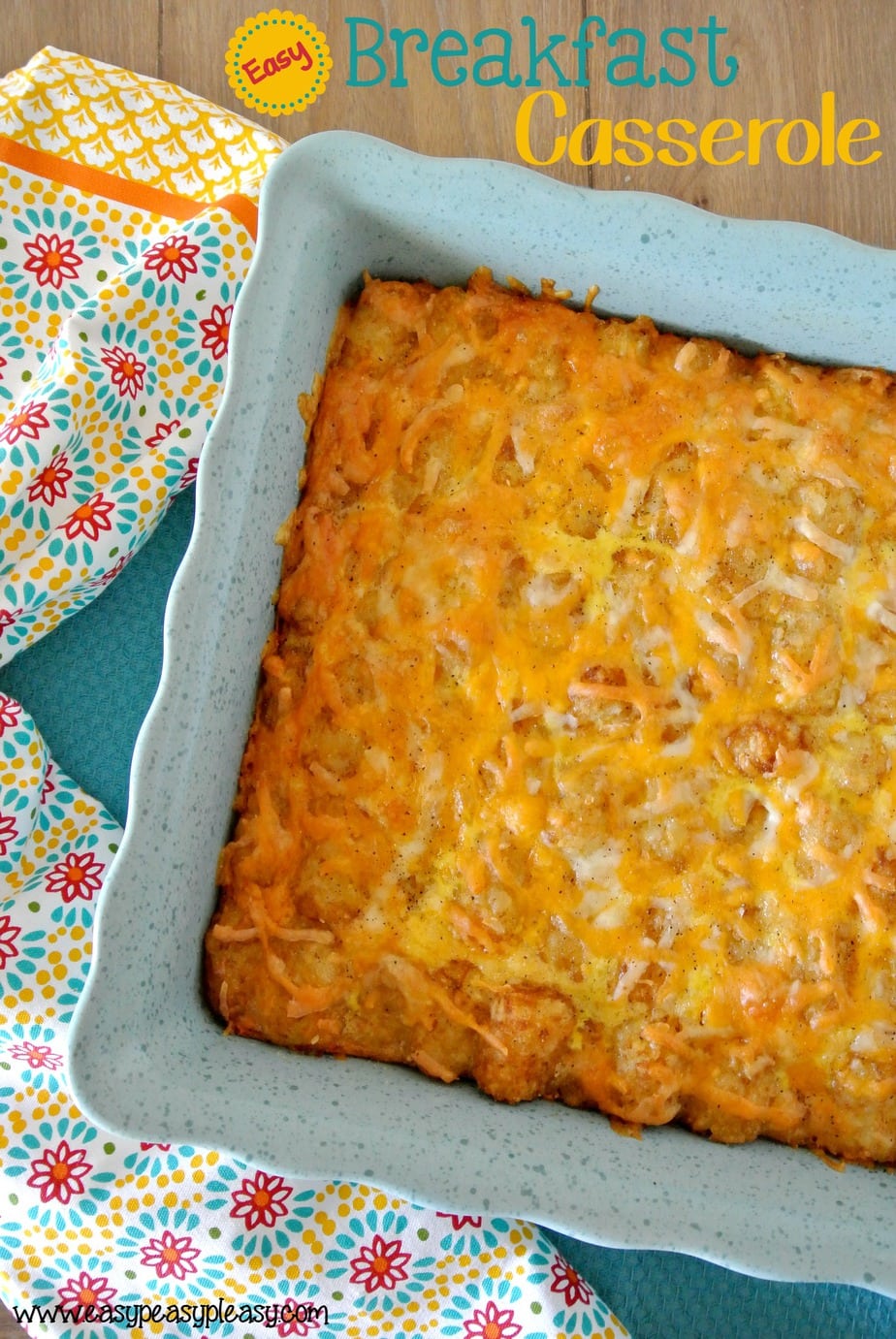 In my mind, I'm thinking it's an obvious recipe for the blog. I asked Tami if I could share and and she was all for it. I finally got the chance to make this Easy Overnight Breakfast Casserole for my parents, my great aunt, and the kiddos last week and they all loved it. I knew it was a recipe to share with the masses! If they love it then, I know you will too!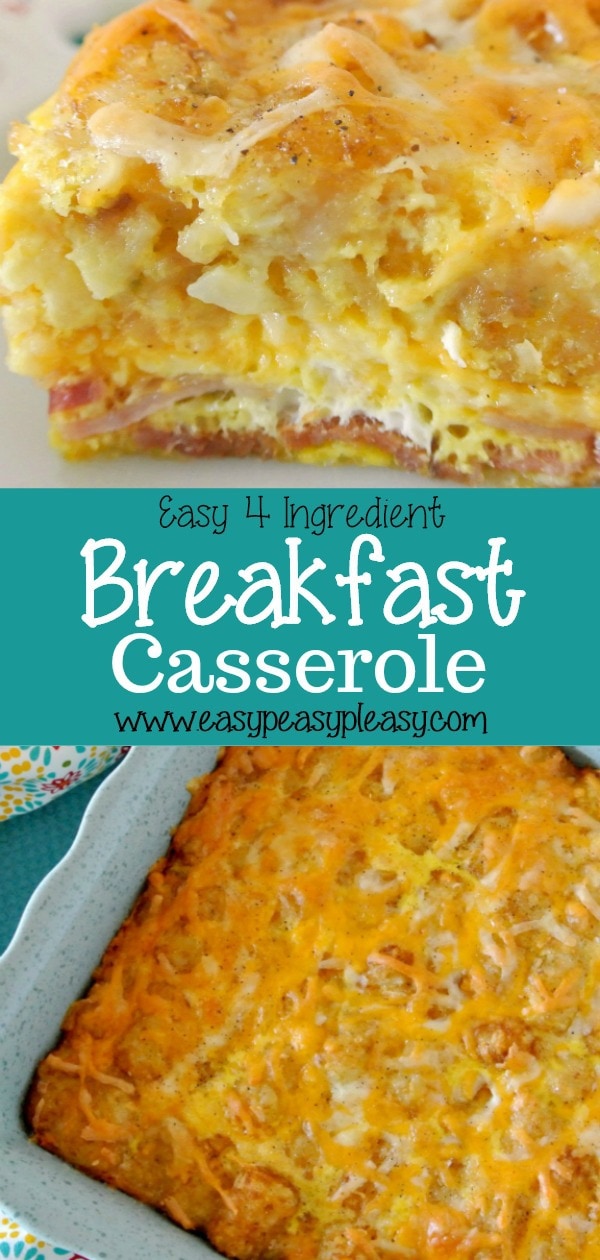 Thank you Tami for letting me share your recipe creation on the blog! This one is going down as a must have for family gatherings, potlucks, and brunch. I couldn't believe what one of the ingredients turned out to be. One of my favorite things about this recipe, is you can prepare the night before and bake it the next morning.

Lacie's Easy Peasy Pleasy Tips
For this recipe, I preheated the oven to 400 degrees and baked the bacon for 20 minutes on foil lined sheet pans. This saves time, mess, and I didn't have to stand over the stove to cook all that bacon.
You can also cook off your bacon the night before and assemble the casserole the next morning then bake.
This recipe will make 12 big portions. You can cut the casserole into smaller portions to feed more.
You can easily half this recipe and use an 8×8 casserole dish, giving you 6 big portions.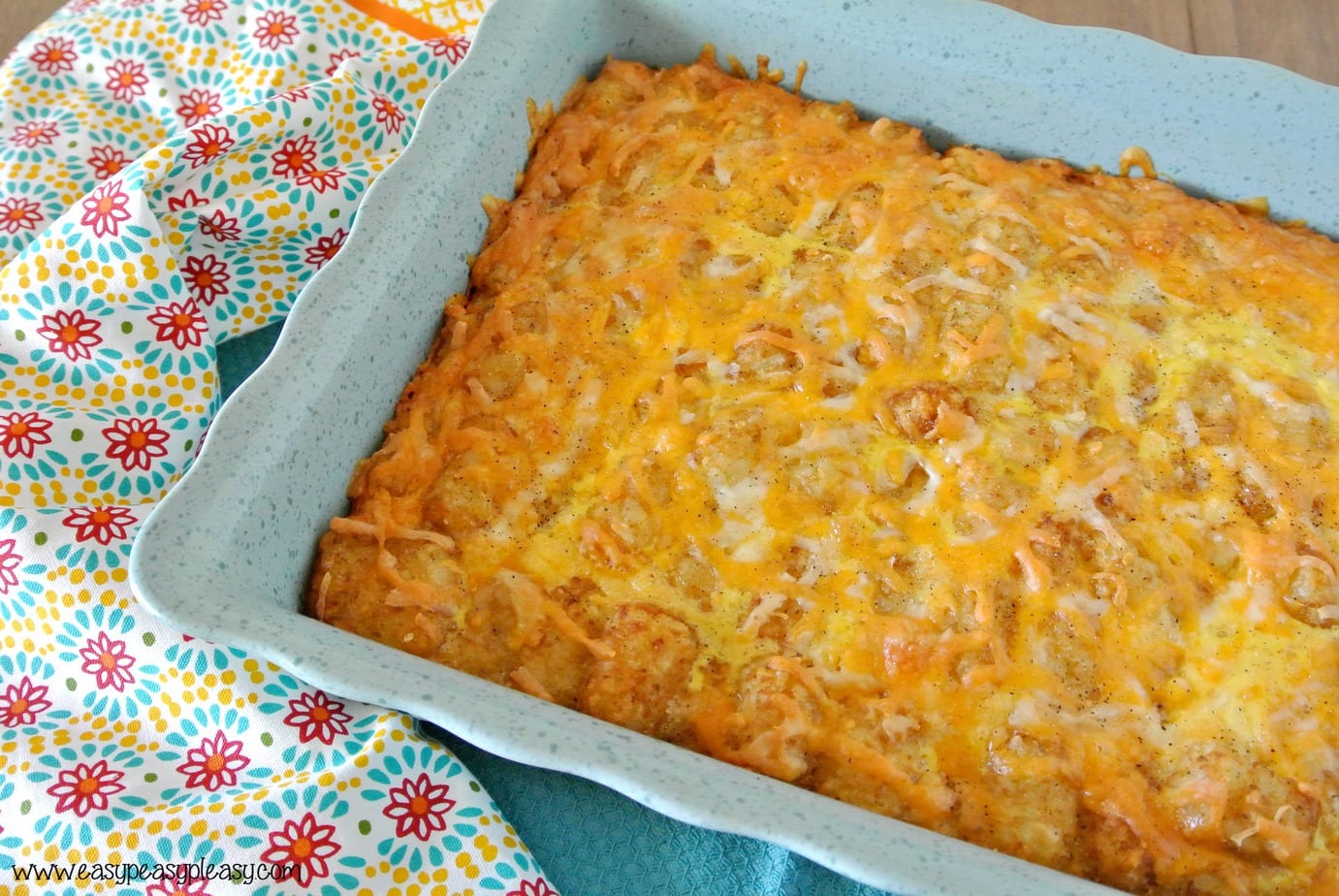 Easy Overnight Breakfast Casserole
Servings: 12
Difficulty: easy
Ingredients
2 lbs cooked bacon
12 eggs
3 cups shredded cheddar, divided
1 bag tator tots
salt & pepper
Directions
Crumble cooked bacon and spread evenly in the bottom of a 9×13 in casserole dish. Whisk the eggs in a medium bowl and pour over bacon. Sprinkle 2 cups shredded cheese over eggs. Line the top of the casserole with tator tots. Sprinkle remaining cup of shredded cheese evenly over tots. Place in refrigerator overnight. Preheat oven to 425 degrees. Bake for 35 to 40 minutes until tots are golden brown and cheese is melted. Add salt and pepper to taste. Eat and enjoy!
easypeasypleasy.com
I must give a big shout out THANK YOU to Tami for the wonderful breakfast idea and her generosity in letting me share this easy overnight breakfast casserole with you! Now, get to cooking and tell me what you think.
Subscribe to Blog via Email