Don't tell my husband, but I'm totally sharing his secret ingredient for these amazing Jalapeno Duck Poppers! I've tried unsuccessfully to get some good pictures every time he makes these bad boys up. Guess what? I finally got some great pictures last weekend and I'm spilling the beans on his secret ingredient.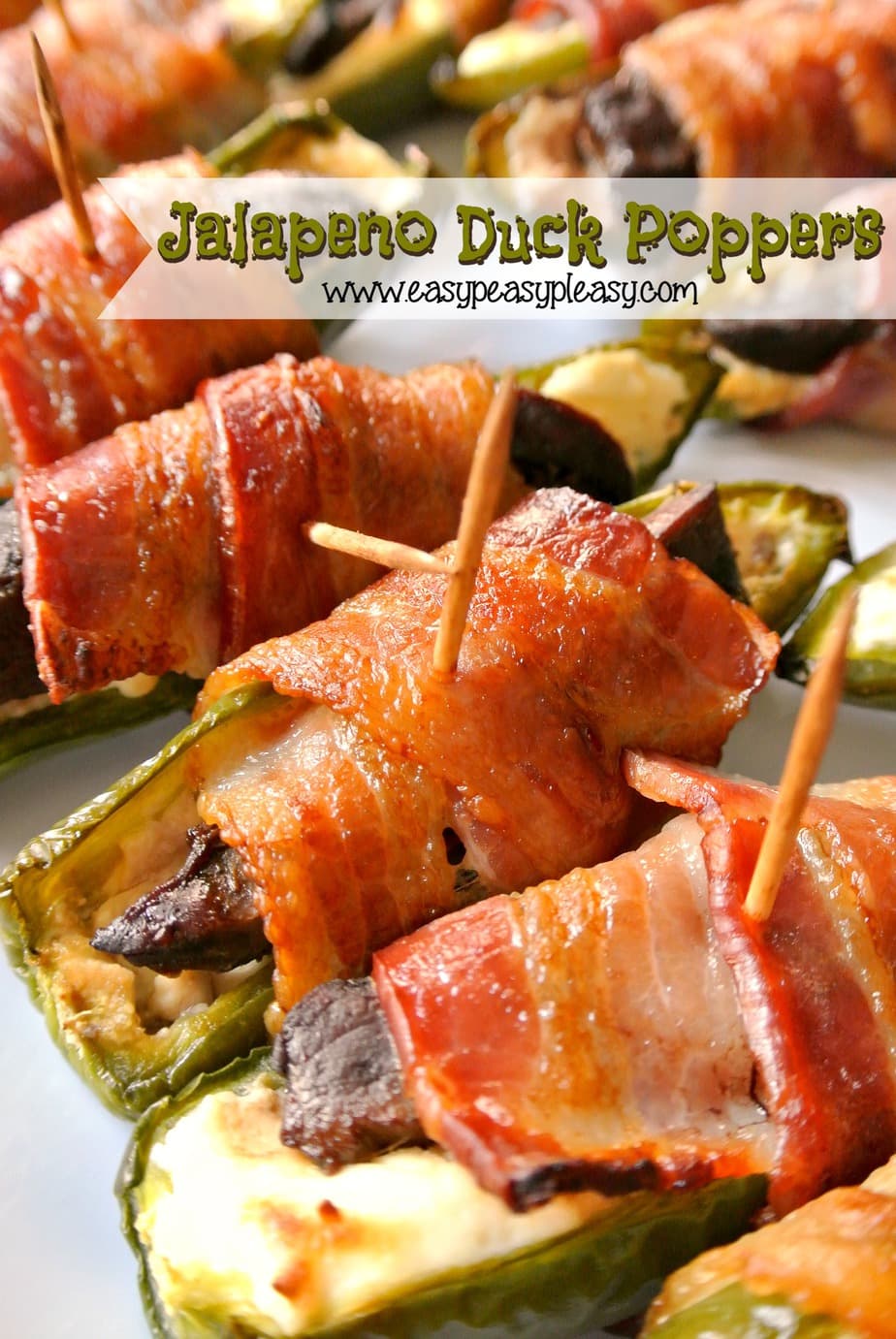 The hubby loves duck hunting and loves showcasing something delicious you can do with the duck. I think he hit the mother load with these Jalapeno Duck Poppers. I always get asked how he makes the duck taste so good. Gary, in his haphazard way always tells me not to share his secret but I know he is 90 percent kidding. He only makes a few things but those few things are super good. (I think he holds out on me so I won't know how good he can cook.) This is one of those things he hits out of the park.

Jalapeno Duck Poppers
Duck meat is a dark meat and reminds me more of beef than poultry so I bet you could easily substitute steak in this recipe if you don't have duck readily available.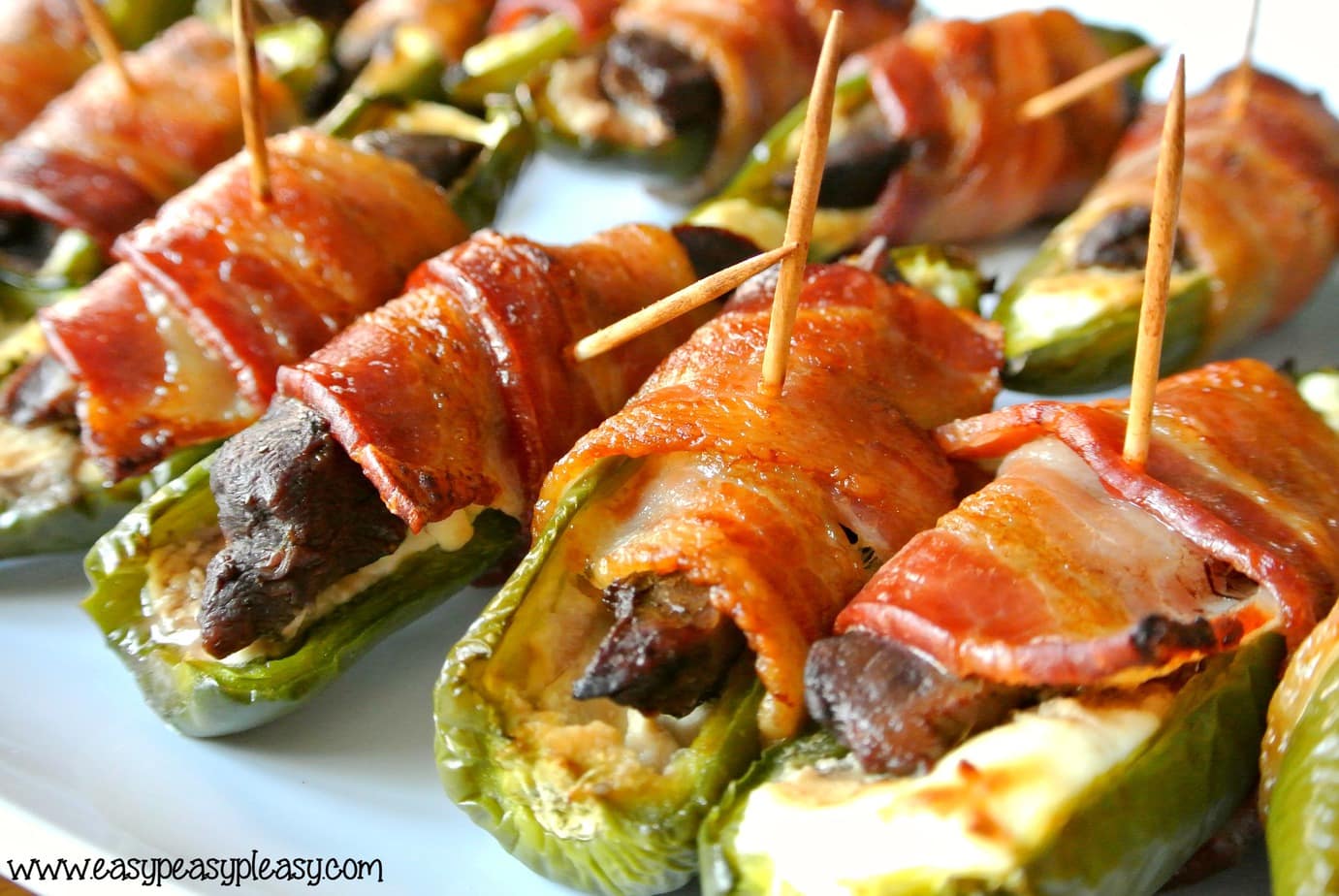 Jalapeno Duck Poppers
Servings: 10
Difficulty: easy
Ingredients
10 Jalapeno peppers
10 slices of bacon, cut in half
1 8 ounce pkg cream cheese
1 lb duck breast
1/2 bottle Allegro Hickory Smoke Marinade
Directions
Cut duck breast into 1 inch slices. Place duck in a bowl with Allegro Marinade overnight. Preheat oven to 400 degrees. Cut the jalapenos in half and scoop out seeds and ribs. Fill jalapeno halves with cream cheese. Place a duck slice on each cream cheese filled jalapeno half. Wrap each jalapeno with bacon halves. Bake for 30 to 40 minutes or until bacon reaches desired crispiness. Eat and enjoy!
easypeasypleasy.com
Oops, the secret is out…I gave away Gary's secret marinade. Allegro Marinade is the bomb!!! It is the perfect marinade for game food or any other meat. Sometimes Gary has duck and bacon slices leftover and wraps them up then bakes. They are so delicious with Allegro. Have you ever used Allegro Marinade?
Subscribe to Blog via Email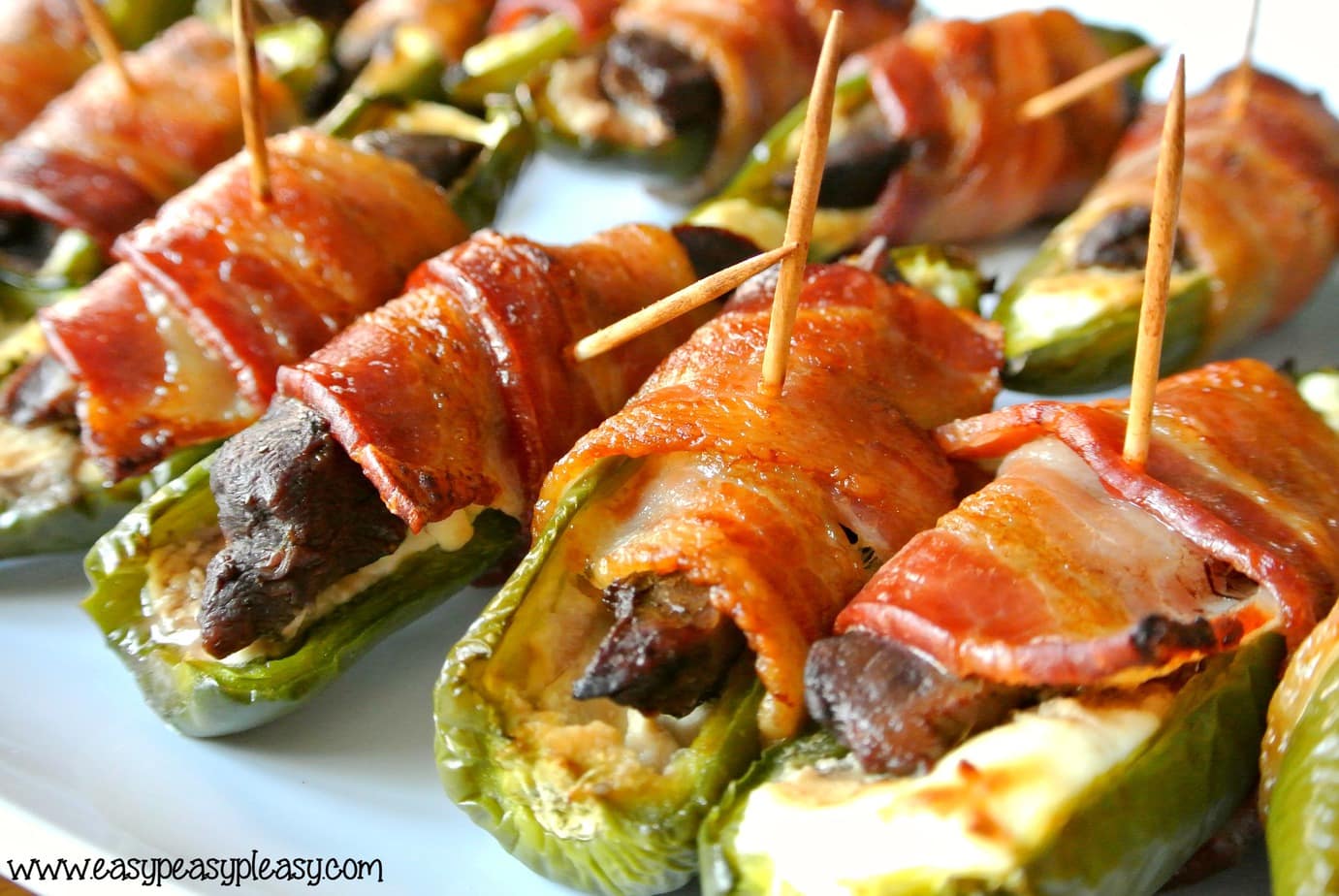 {I made no compensation on this post, all opinions are solely mine (and my husband's…lol!)}