Have you ever struggled with writing? I've had the hardest time finding the words lately for every blog post. Sometimes I cook up some new recipe or create some new project like these Free Thanksgiving printables but sit on them for weeks. The words won't come to me. Then all of a sudden, something in your life happens and you know it's the right time and the words find you all on their own.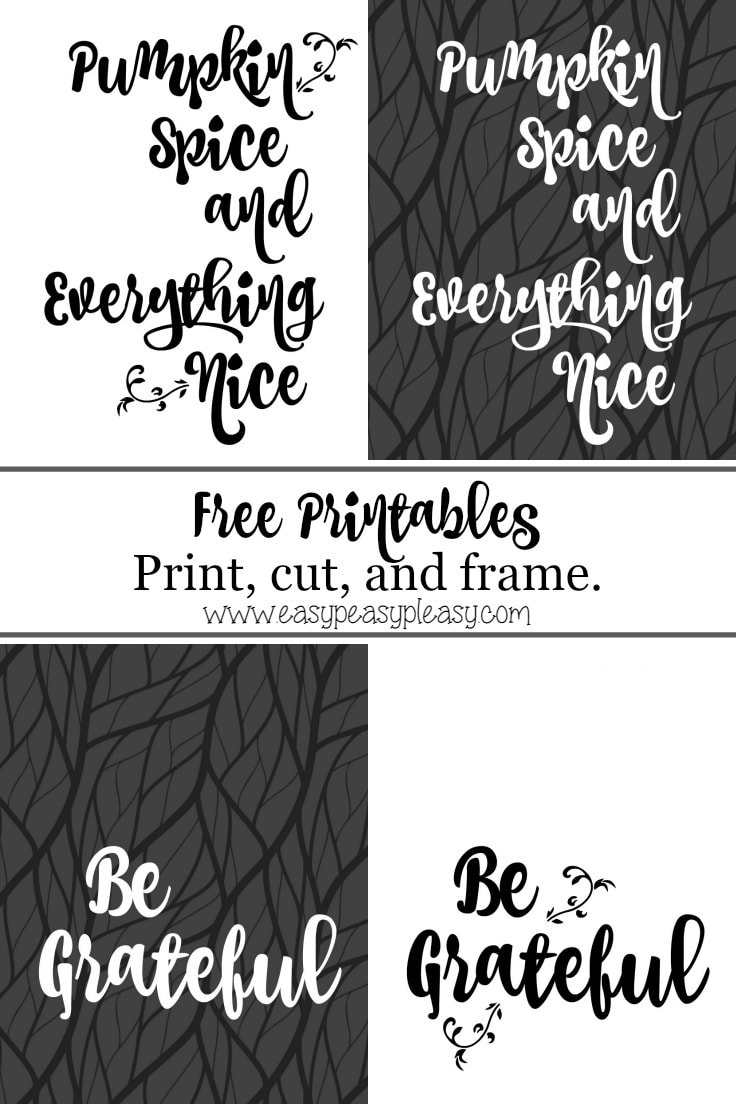 I made one Thanksgiving printable after the other weeks ago. They were a no brainer and the perfect addition to anyone's Thanksgiving decor. Just print, cut, and frame. But still, I could not find any words of inspiration. Today these Free Thanksgiving printables bring a whole new meaning and reason for this post.

I've had some car issues for the last two weeks that sucked! In the scheme of things, it was just a minor inconvenience. Phone calls, rental car, insurance…honestly, my husband handled the whole thing like a champ. (Thank you to USAA for making this whole ordeal easier!)
I've been sick as a dog this week. I'm talking head about to blow up sick. Finally got myself on antibiotics and I feel 75% better. My kiddo even told me, when I picked him up from school today, that he could tell I was feeling better.
Fast forward a few hours…and my husband's granny passes away. She would have been 99 years old in 10 days. She lived a long full life but she will be greatly missed. Granny Barb was an amazing woman and oh the stories she could tell. Never mind all the stories we have on her. Death is never easy but it reminds you to put everything in perspective. No matter how many times I've dealt with loss in my life, I will never fully understand why our loved ones have to die. However, now I do understand why the sayings I placed on these Free Thanksgiving printables, weeks ago, have so much more meaning in my life than I had ever imagined.
Free Thanksgiving Printables
(The download will not display Easy Peasy Pleasy.)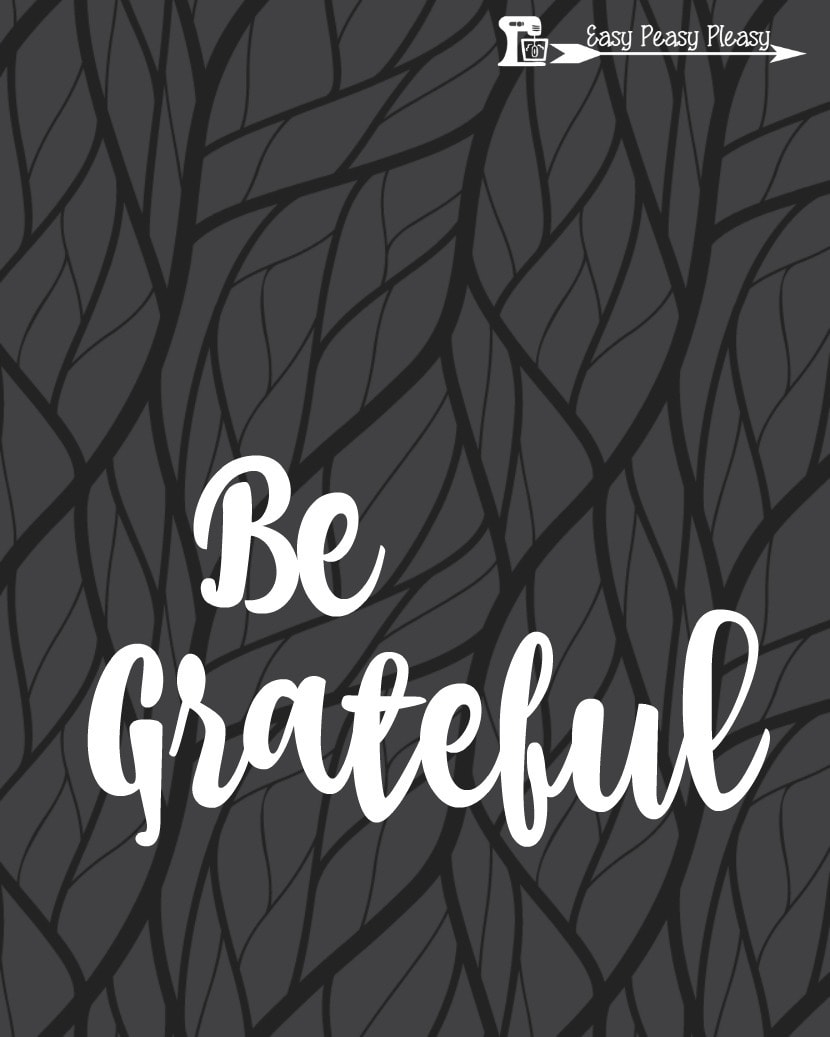 Be Grateful Printable click here.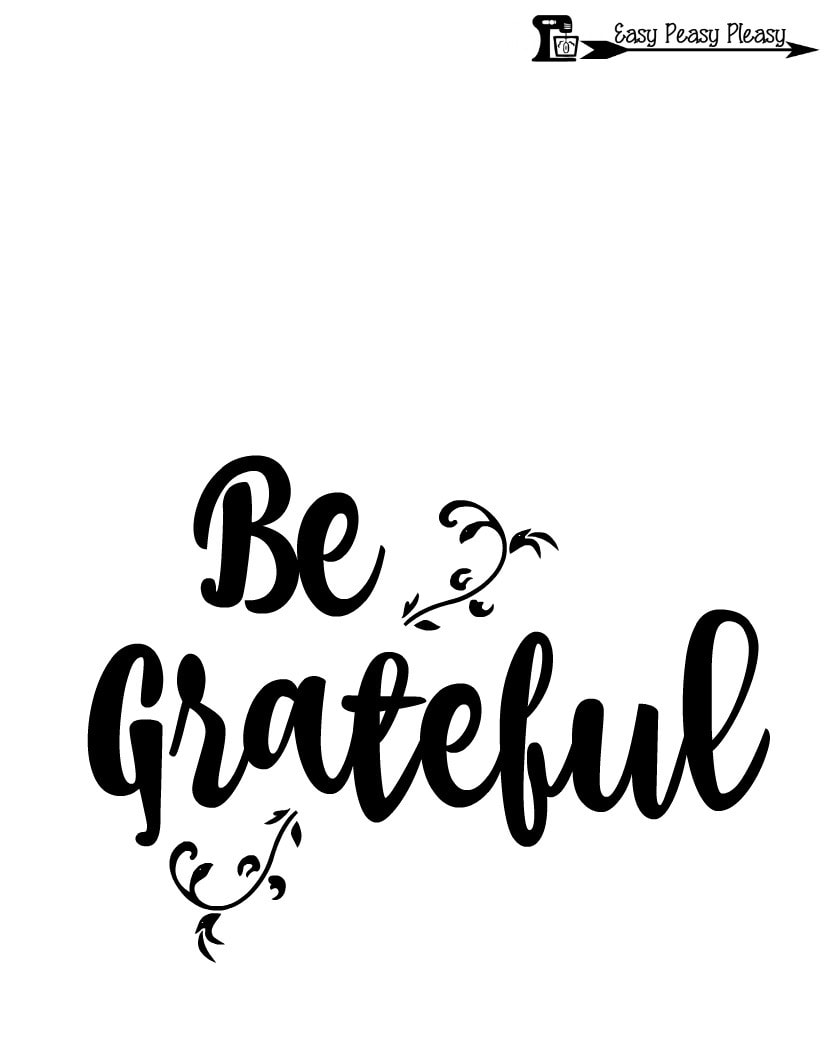 Be grateful for every moment and cherish life always.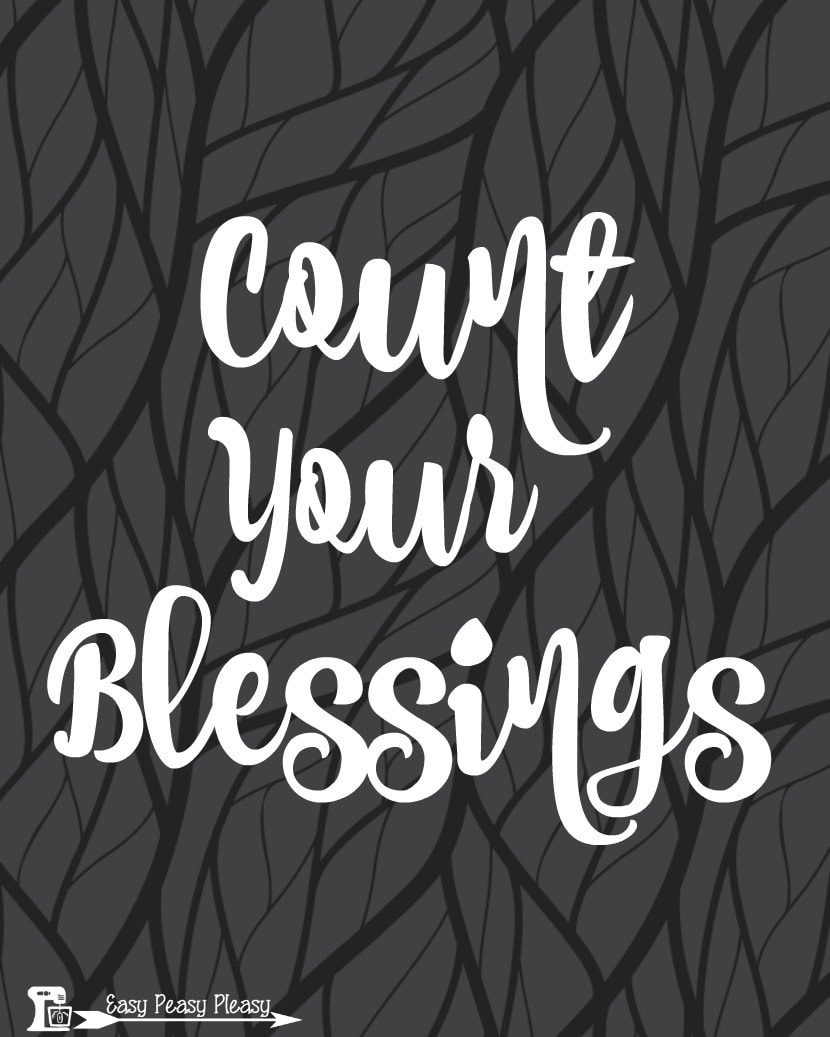 Count Your Blessings printable here.
Count your blessings printable here.
Never forget how truly blessed you are.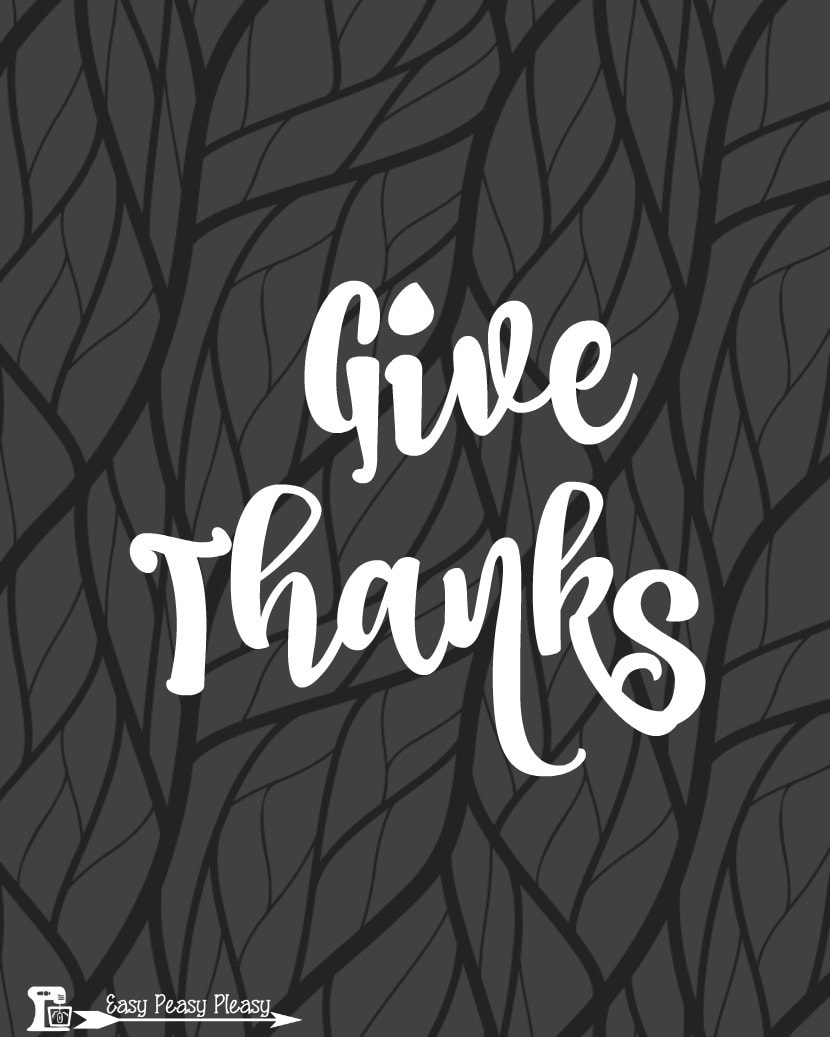 Always remember to give thanks for what you have. Those things may not be here tomorrow.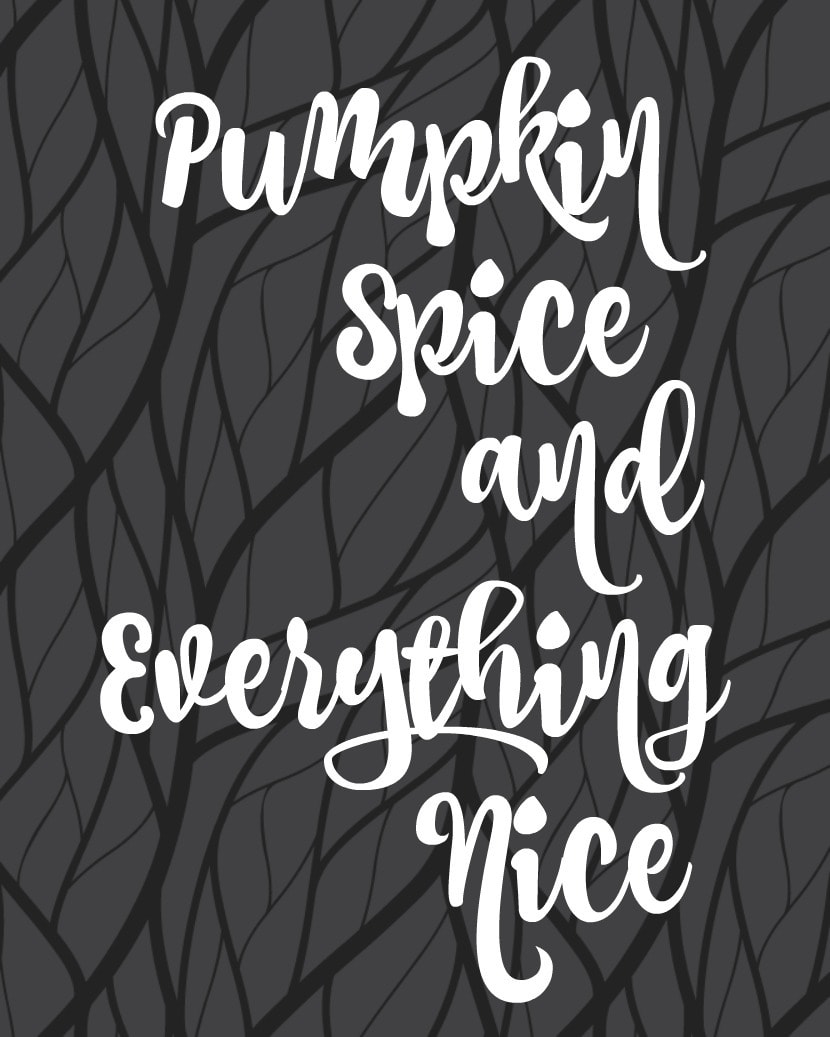 Pumpkin Spice and Everything Nice Printable Here.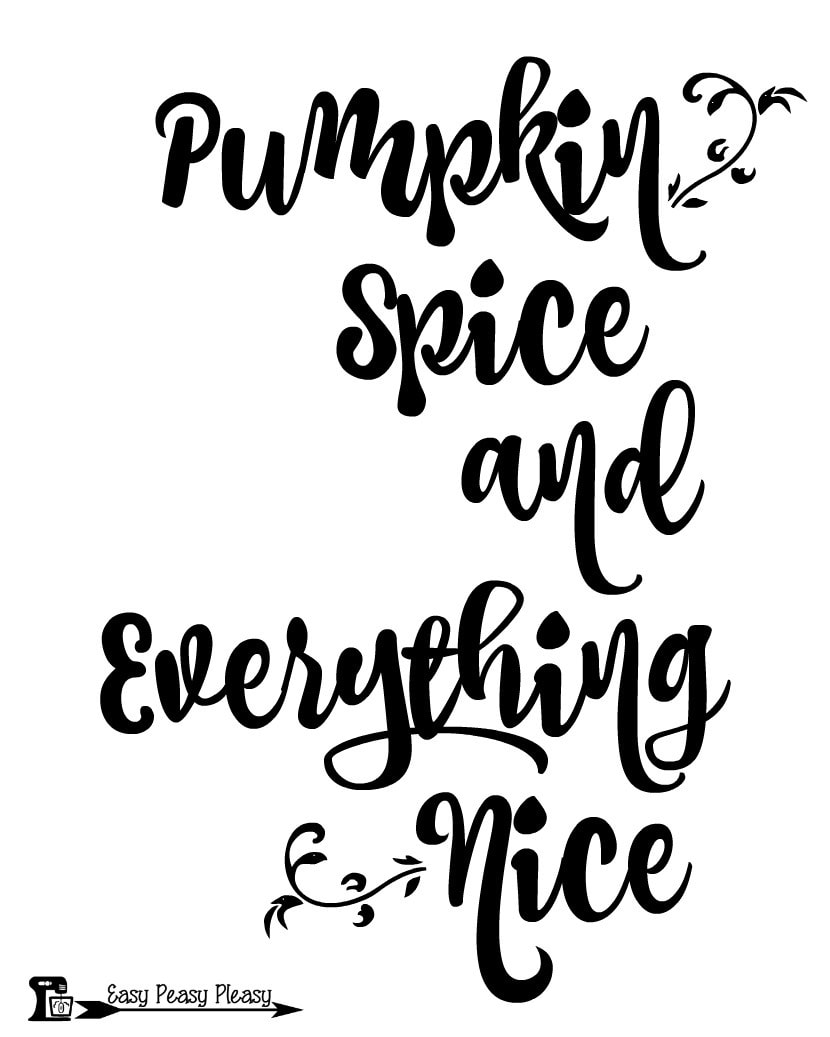 Pumpkin Spice and Everything Nice printable here.
Granny was the epitome of pumpkin spice and everything nice. I couldn't find a kinder woman if I tried.
Y'all, I typed this post on Friday but never hit publish. We celebrated Granny's life today. She always greeted and told me goodbye with a hug and a kiss. Today, with a hug and a kiss we told her goodbye until we meet again.
I hope these free Thanksgiving printables remind you of all that is precious in your life during this holiday season and throughout the year.
Subscribe to Blog via Email