Bacon Cauliflower Salad…I bet I had you at bacon!
I love anything with bacon! My husband isn't a big fan of cauliflower but he absolutely loves this salad! He actually will go back for a second helping. I have a feeling it's all because of the bacon. This Bacon Cauliflower salad is the perfect make ahead addition to your next cookout, potluck, or holiday. I promise it will be a hit…even with those that aren't fans of cauliflower.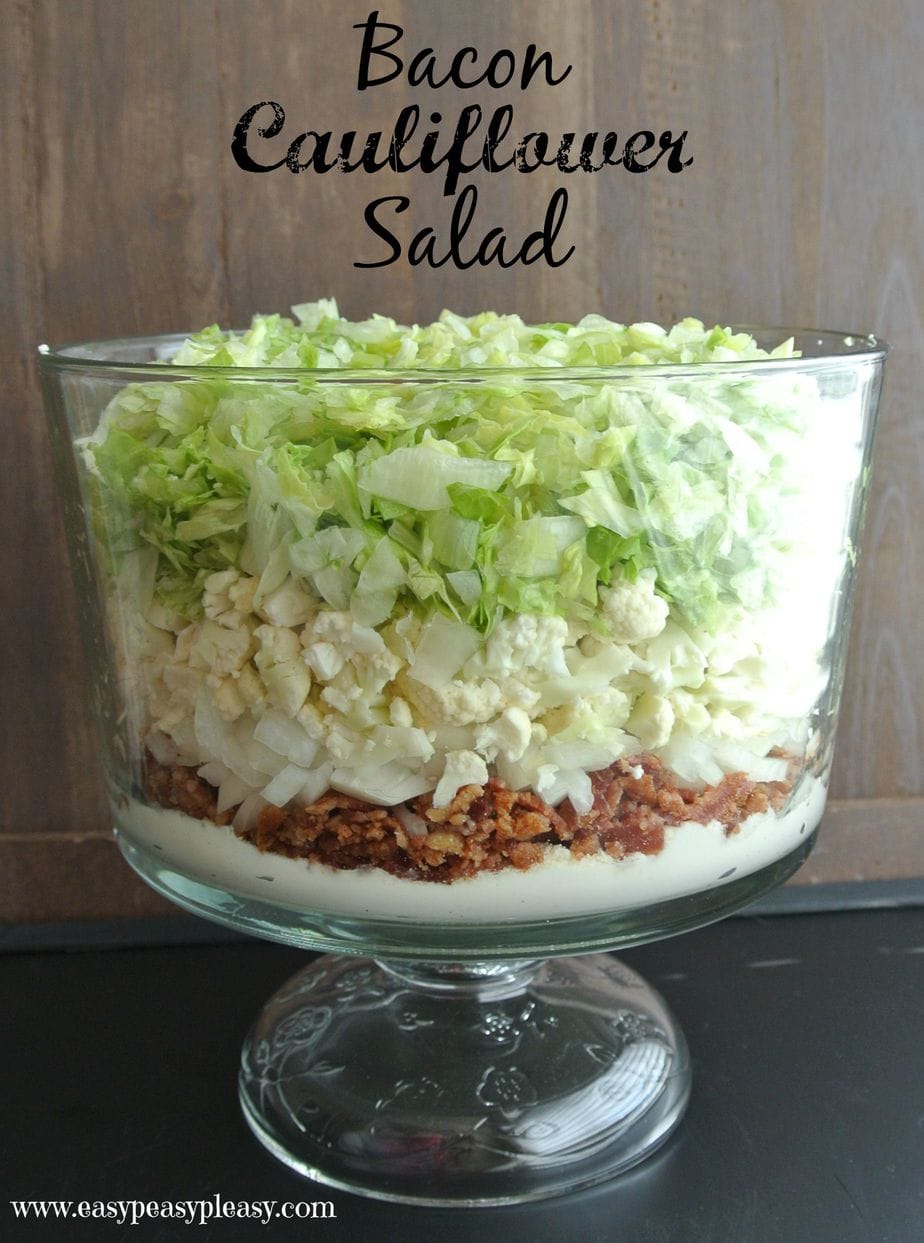 Cauliflower is one of those versatile foods that can really take on the flavor of what it's mixed with. This salad gets devoured anytime I serve up this dish and it will feed a crowd.
My Aunt Linda has been making this salad for as long as I can remember! You never have to wonder what she will bring to any of our family functions! She graciously gave me the recipes years ago and I've been making it ever since!

Bacon Cauliflower Salad
Servings: a crowd
Difficulty: easy
Ingredients
5 heaping tablespoons mayo
1/2 cup grated Parmesan cheese
1 lb bacon
1 onion
1 head of cauliflower
1 head of lettuce
Directions
Fry bacon, drain, and crumble. Chop the onion, cauliflower, and lettuce into small pieces. Mix all ingredients in a bowl until well combined and chill until ready to serve.
Tip…If you are making this salad ahead of time, layer each ingredient in your dish and refrigerate. Layer the ingredients according to the ingredient list. When it's time to eat, just mix it up until well combined and serve.
easypeasypleasy.com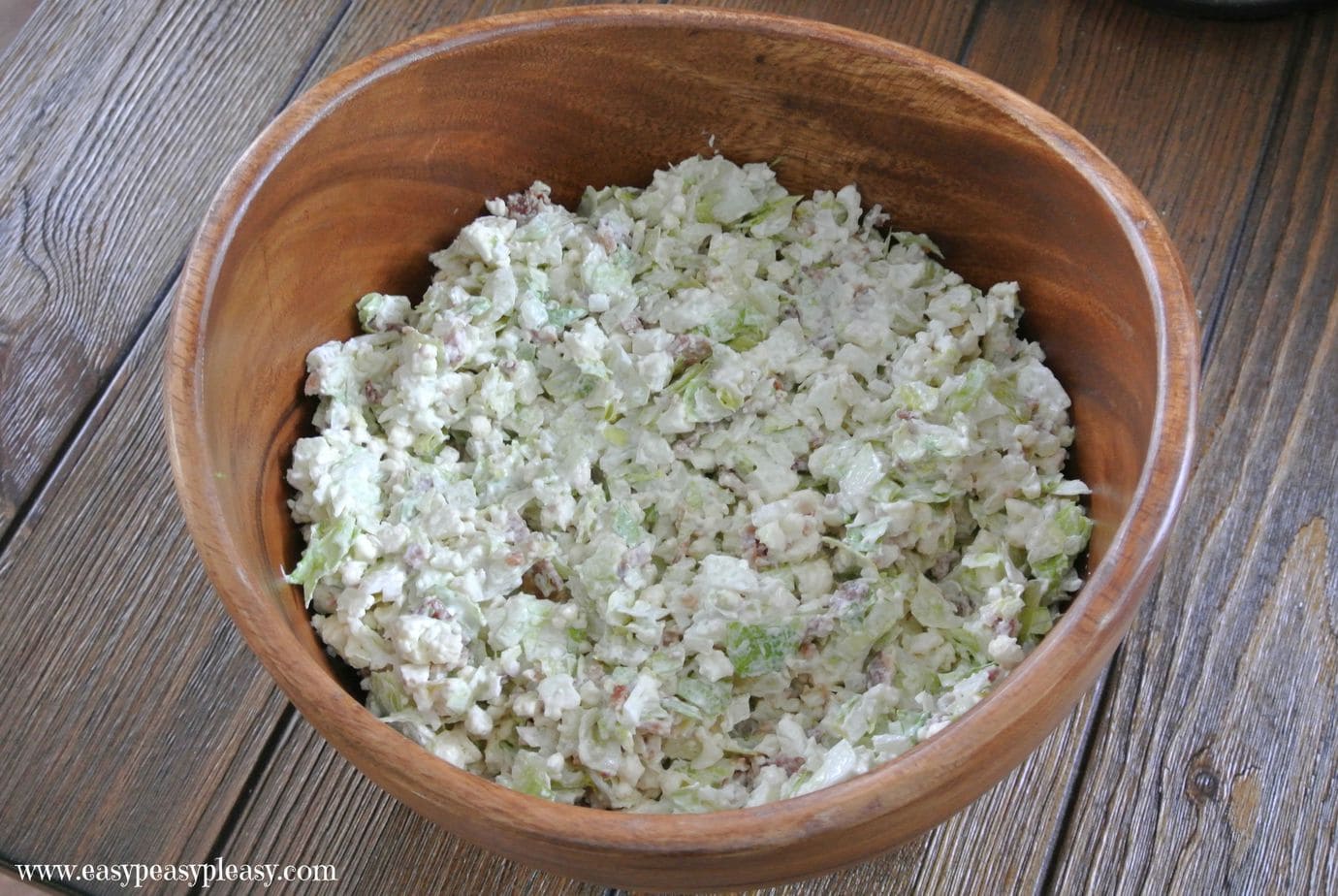 This is one of my go to quick and easy salads to feed a crowd! If you are on the lookout for more dishes to feed a crowd…check out my Frito Corn Salad recipe here and the Perfect Summer Macaroni Salad recipe here. All of these make ahead salads are the bomb!
Check out my Pinterest Boards to follow Easy Peasy Pleasy or enter your email to get all things Easy Peasy sent right to your inbox!
Subscribe to Blog via Email