Y'all, I just created 3 easy chicken slider recipes for my Witches Soiree Spooky Chicken Slider Bar. It's a get together for just us witches, and you are all invited. #momparty!
Let me give a shout out and thank you to Tyson Foods, Inc. for sponsoring this post. My Witches Soiree wouldn't be possible without you.  #wmdeliciousdisguisescampaign All thoughts and opinions are my own.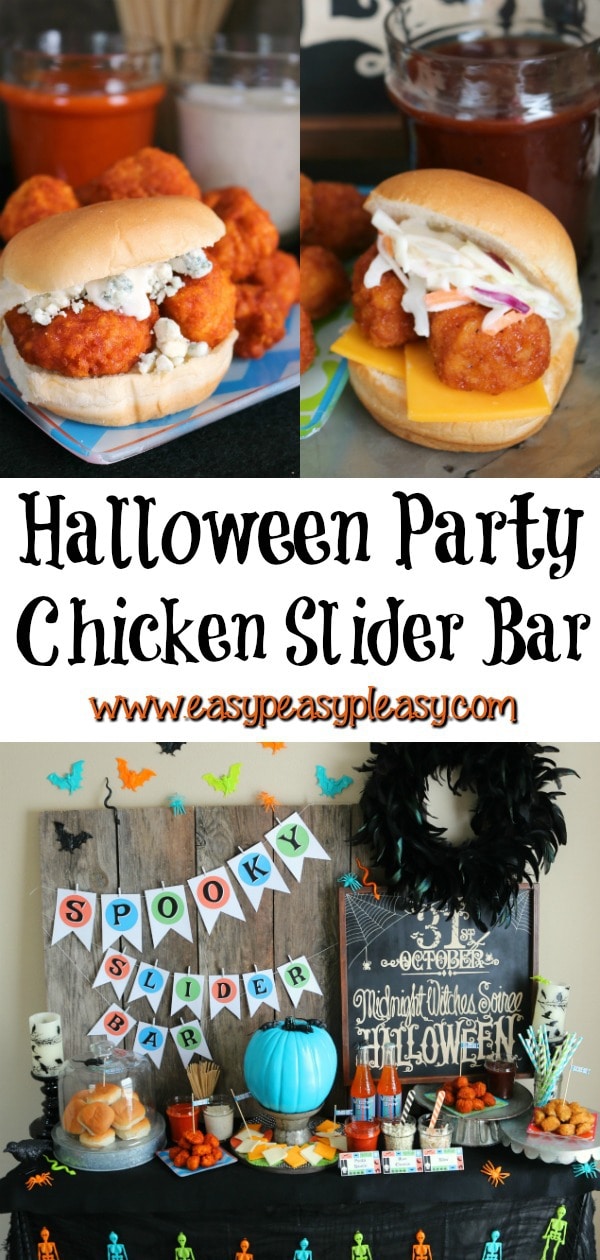 These recipes are about as easy as they come and will have you hanging out with your friends instead of stuck in the kitchen. 3 different sliders on the same bar. Yep…you heard me! 3 fast and easy Chicken Slider Recipes you won't want to pass up.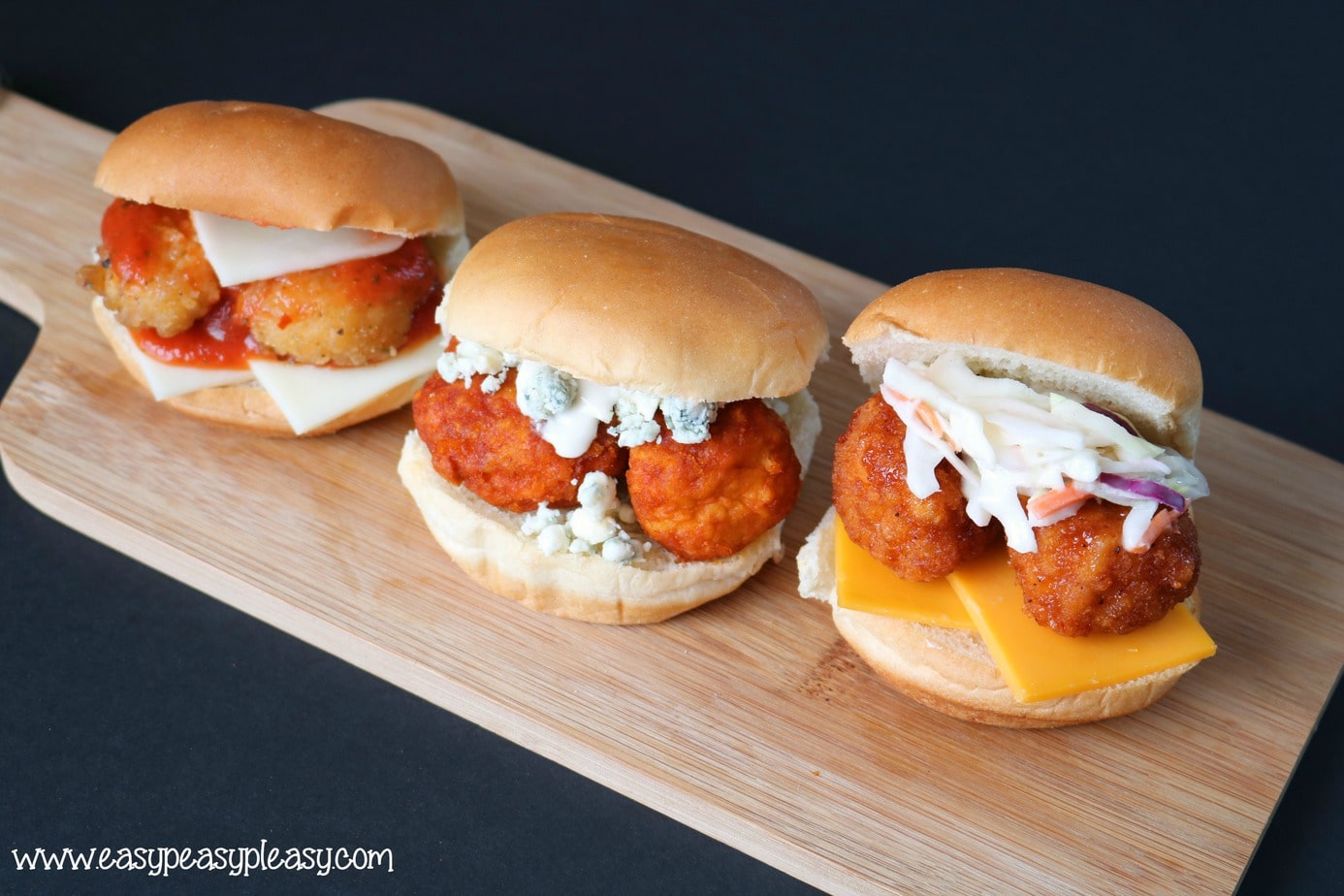 I've got to say that I love this time of year. It's holiday after holiday and we get to start with one of my favorites. Halloween!
As moms, we tend to always focus on our kids during every holiday. Halloween is no exception. The kids normally take center stage but I want to buck that trend. I want to be a kid again. I want to have fun with my mom friends. I want to have a get together with adult food that won't be "Boo'ed" and it taste good too!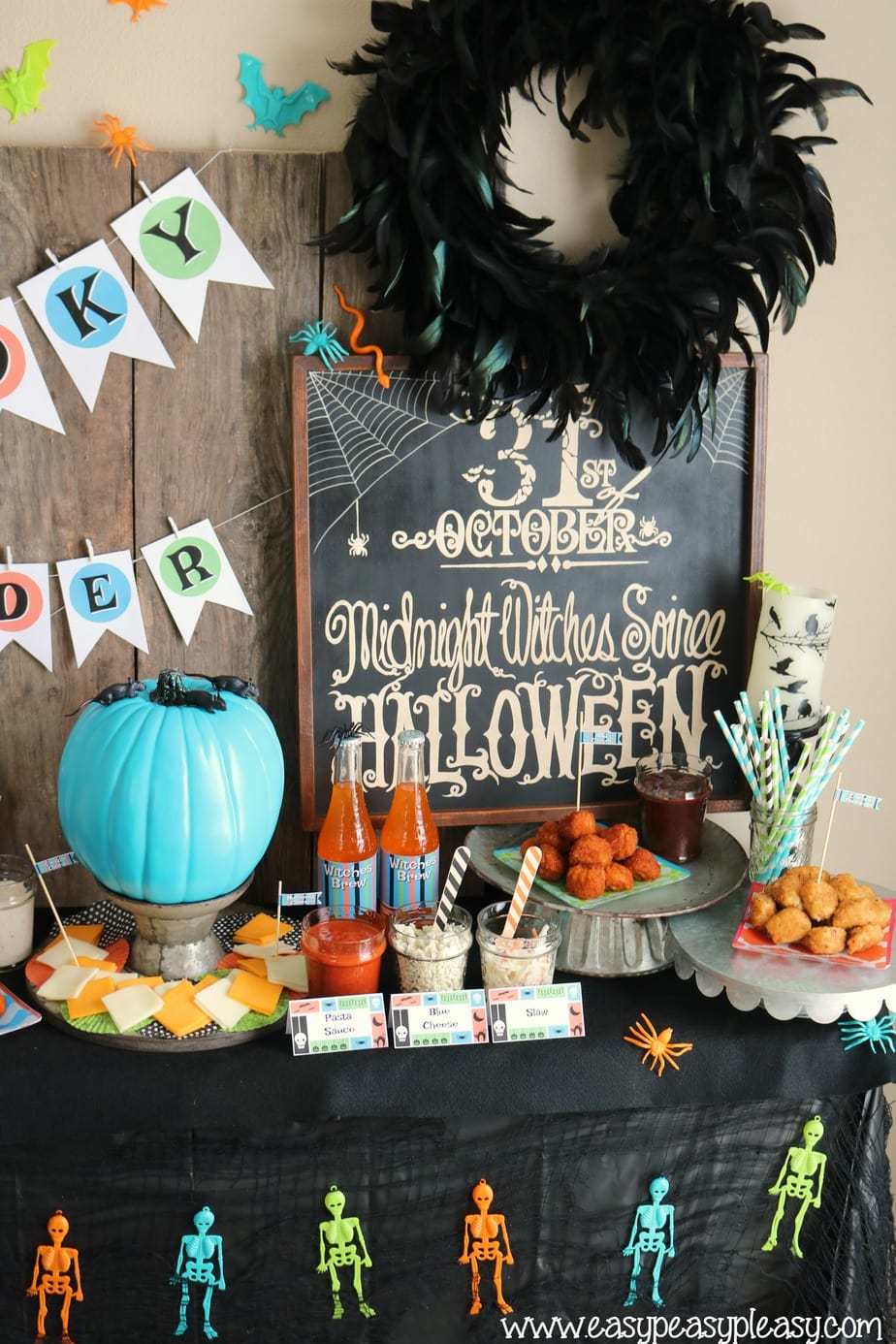 I was talking to my hubby about having my mom friends over for a fun Halloween themed get together. (Get the fun free Chicken Slider Bar Halloween printables here.) So, I'm trying to decide on what food to make. Chicken Parmesan is one of my favorites and my go to. I make it so much that it's like second nature and was the first food that popped into my head. But really it isn't party food. Then it dawned on me to do Chicken Parmesan Sliders. When I mentioned this to my hubby, he said…why not do different kinds of sliders? I kinda think he just wanted the leftovers but he had a great idea! I started thinking, what kind of sliders should I make? Then I started thinking, how do I make the food prep easy so I can set it all up, sit back, relax, and hangout with my friends? Tyson products baby!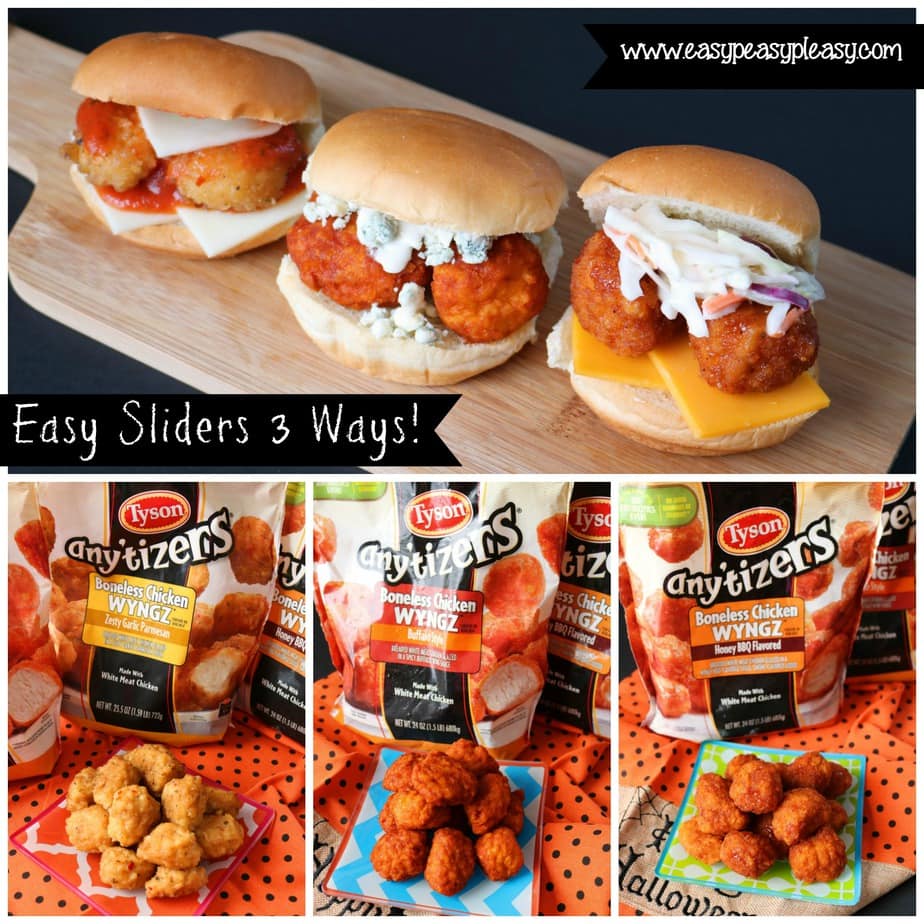 Tyson Foods has so many different kinds of Any'tizers that the sky is the limit when making sliders.
I decided to focus on just three for this slider bar. I wanted four ingredient "Easy'tizers" using the Tyson Any'tizers. I wanted super easy prep and hit the nail on the head with this idea! I had all the food prepped in less than 30 minutes. That's including the condiments.
First things first…All sliders need buns hun!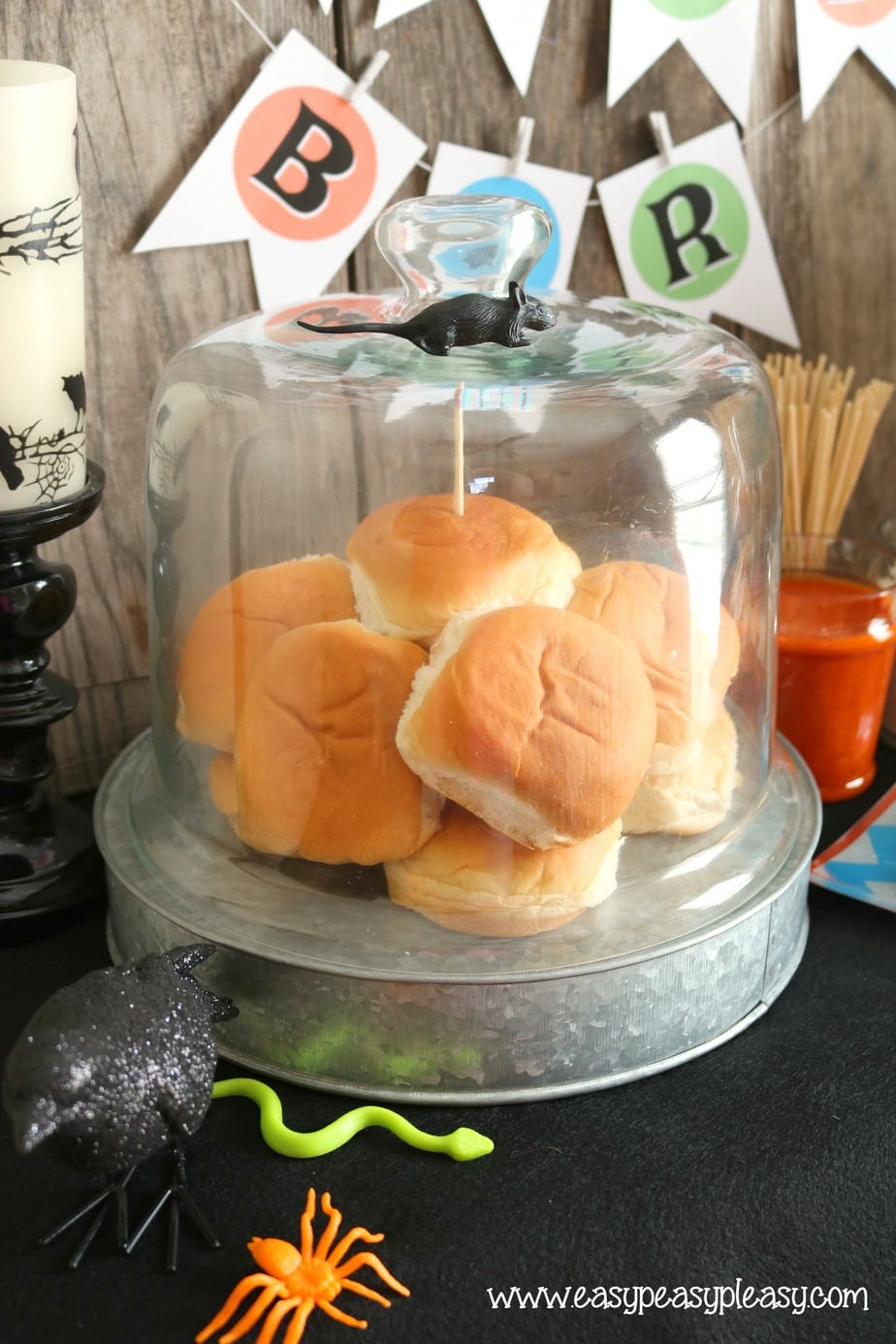 All of my 4 ingredient Chicken Slider Recipes start with a bun! Then it's all about what's in the slider.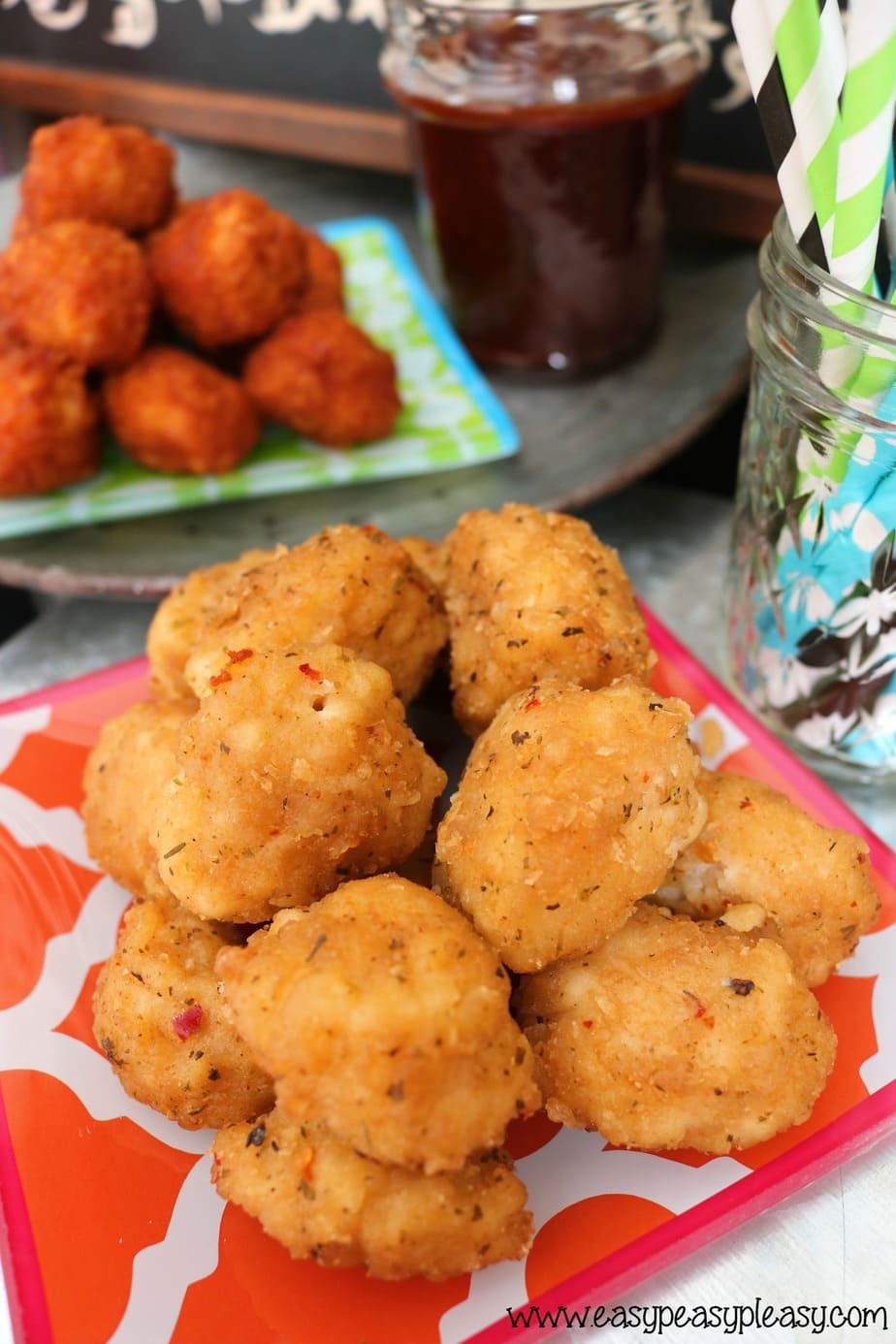 First on the list are Chicken Parmesan Sliders. I used the Tyson Garlic Parmesan Boneless Wings for this Slider.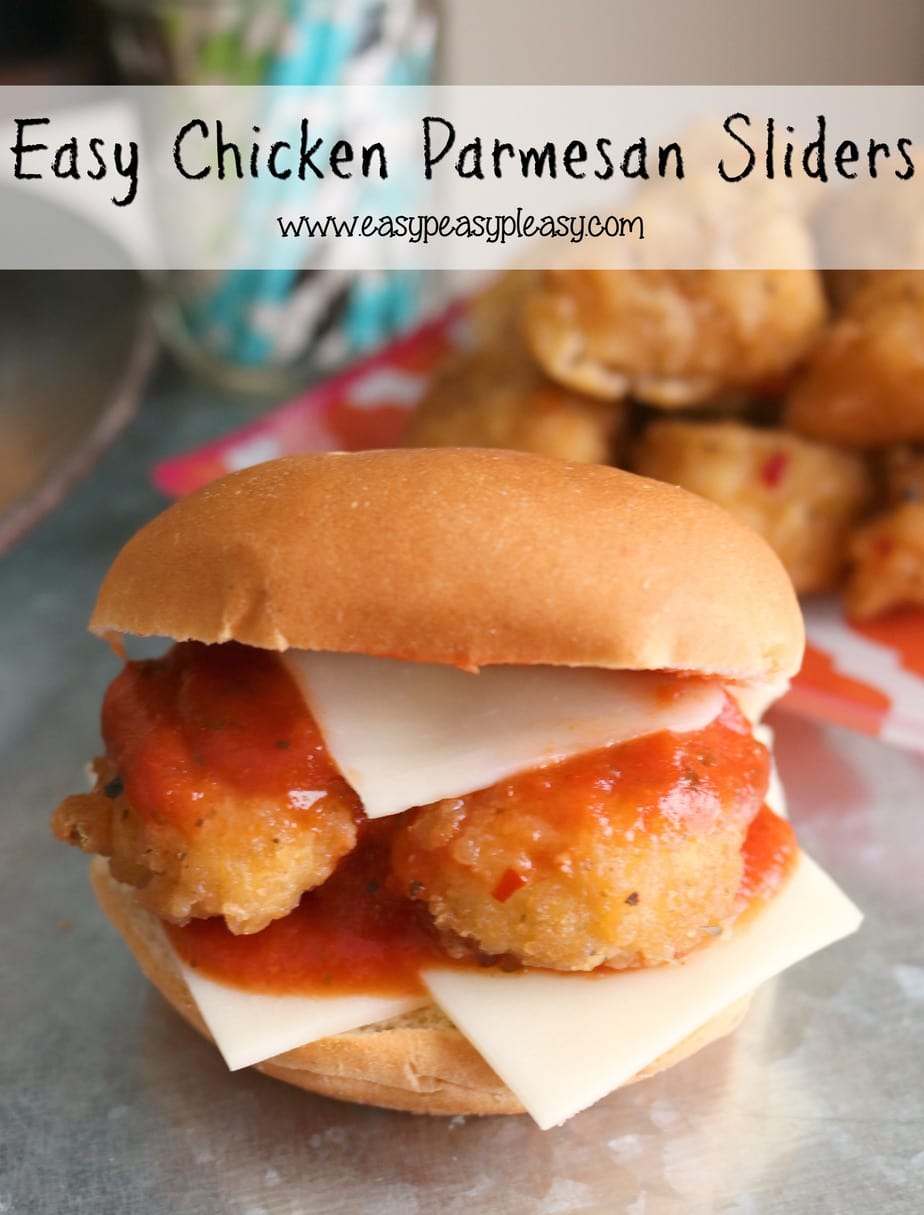 What you'll need…
slider buns
mozzarella cheese slices, quartered
pasta sauce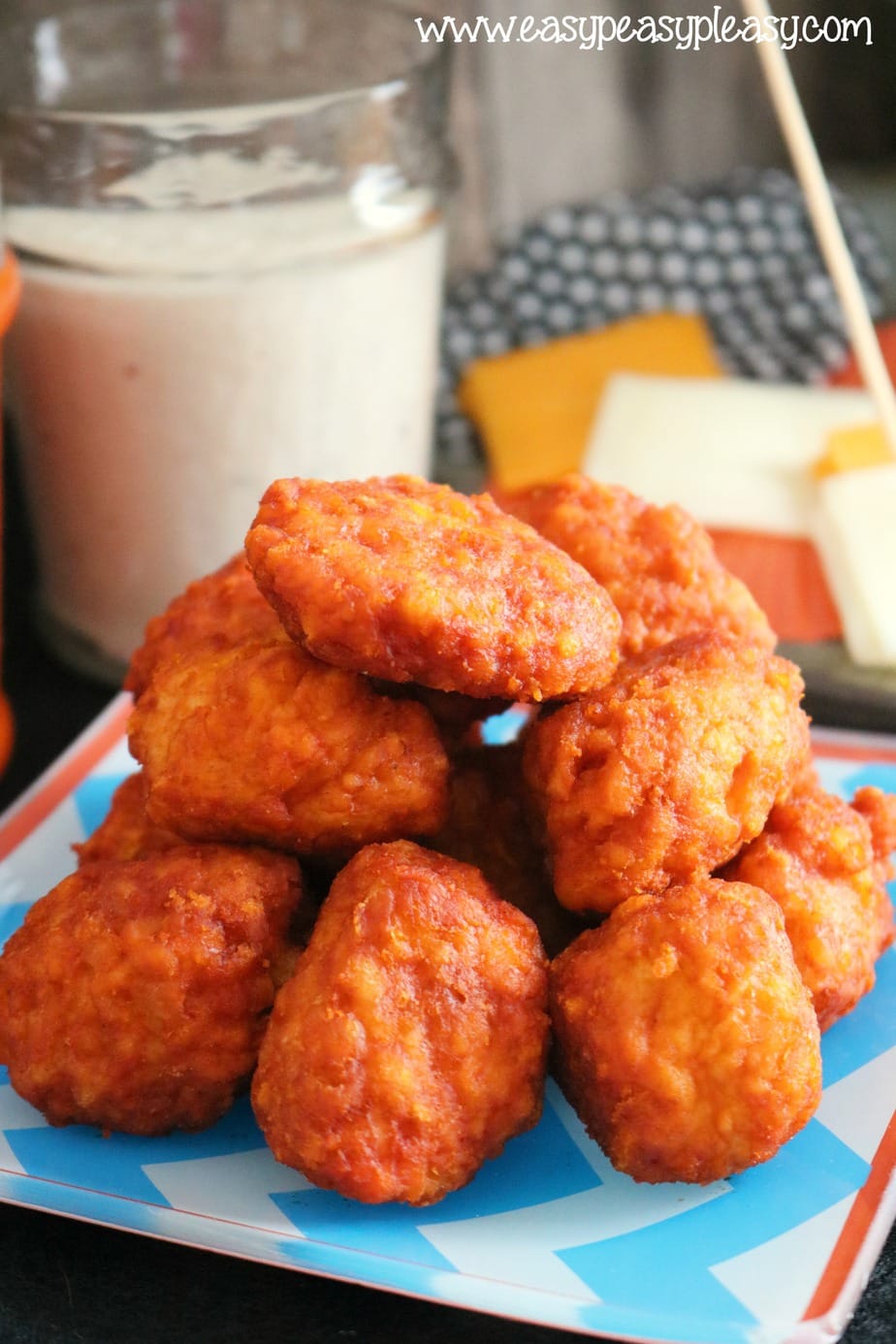 Next on the list are Buffalo Chicken Sliders. I used the Tyson Buffalo Boneless Wings for this slider.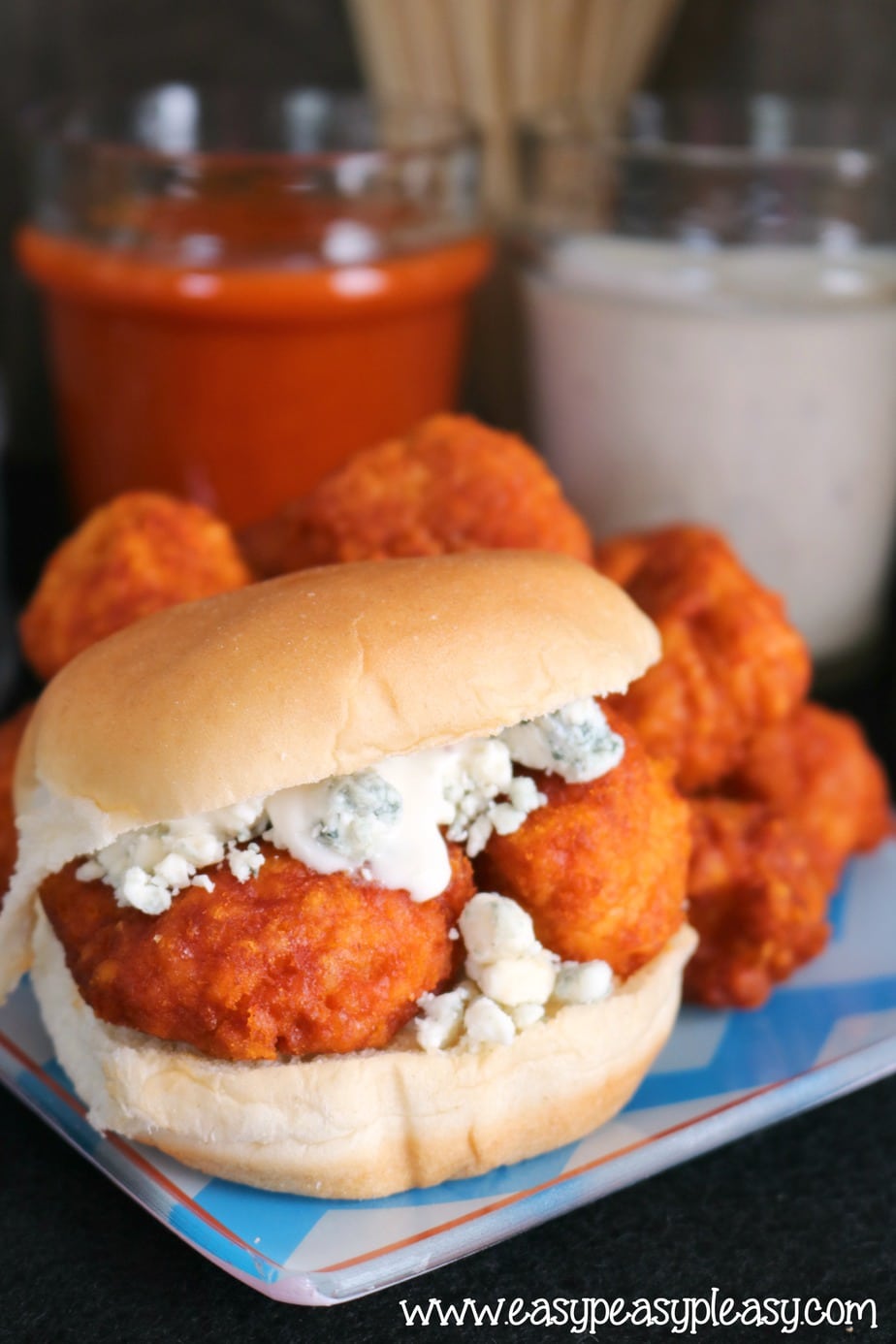 What you'll need…
slider buns
blue cheese crumbles
blue cheese dressing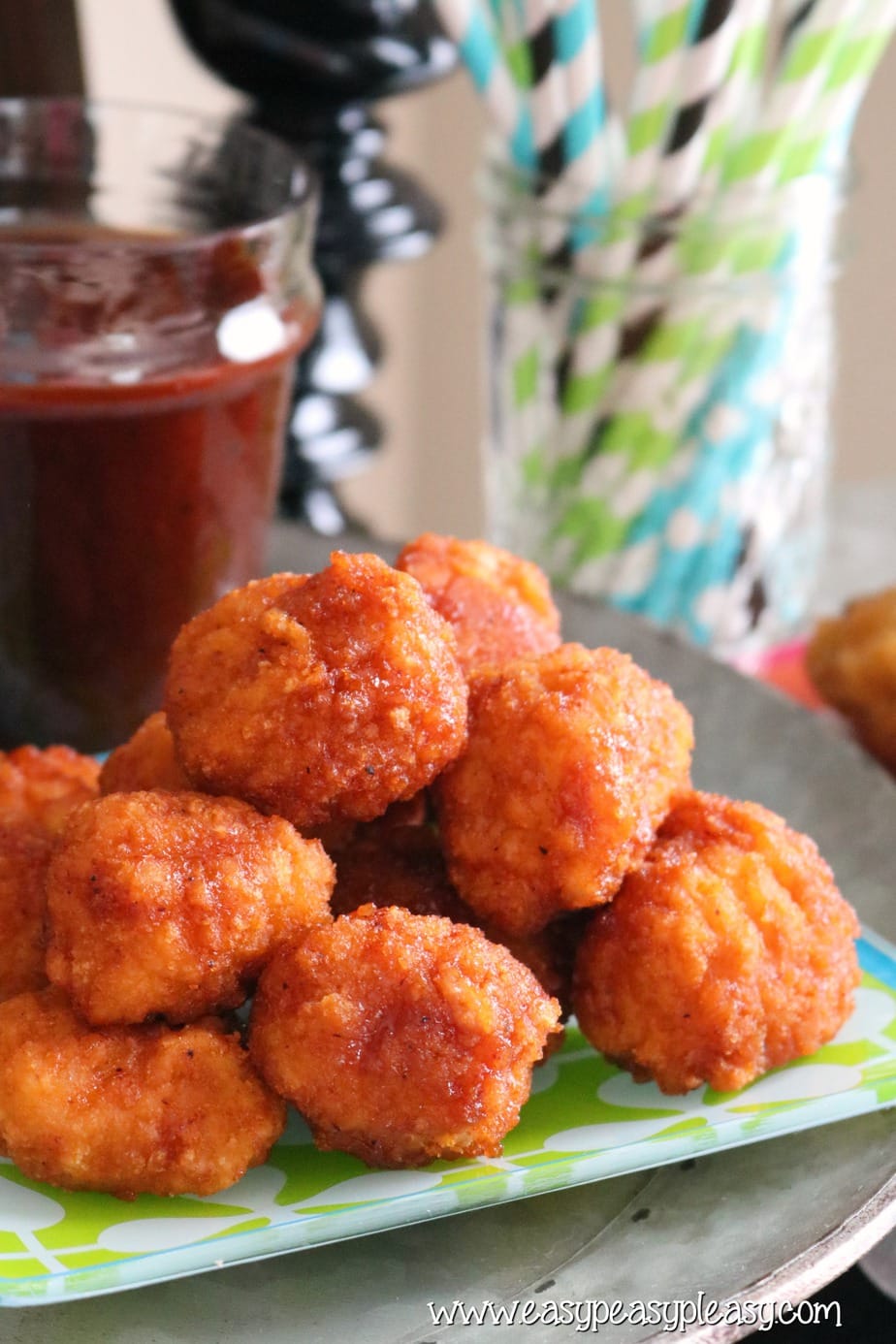 Last but not least, I used the Tyson Honey BBQ Boneless Chicken Wings for this BBQ Chicken Slider.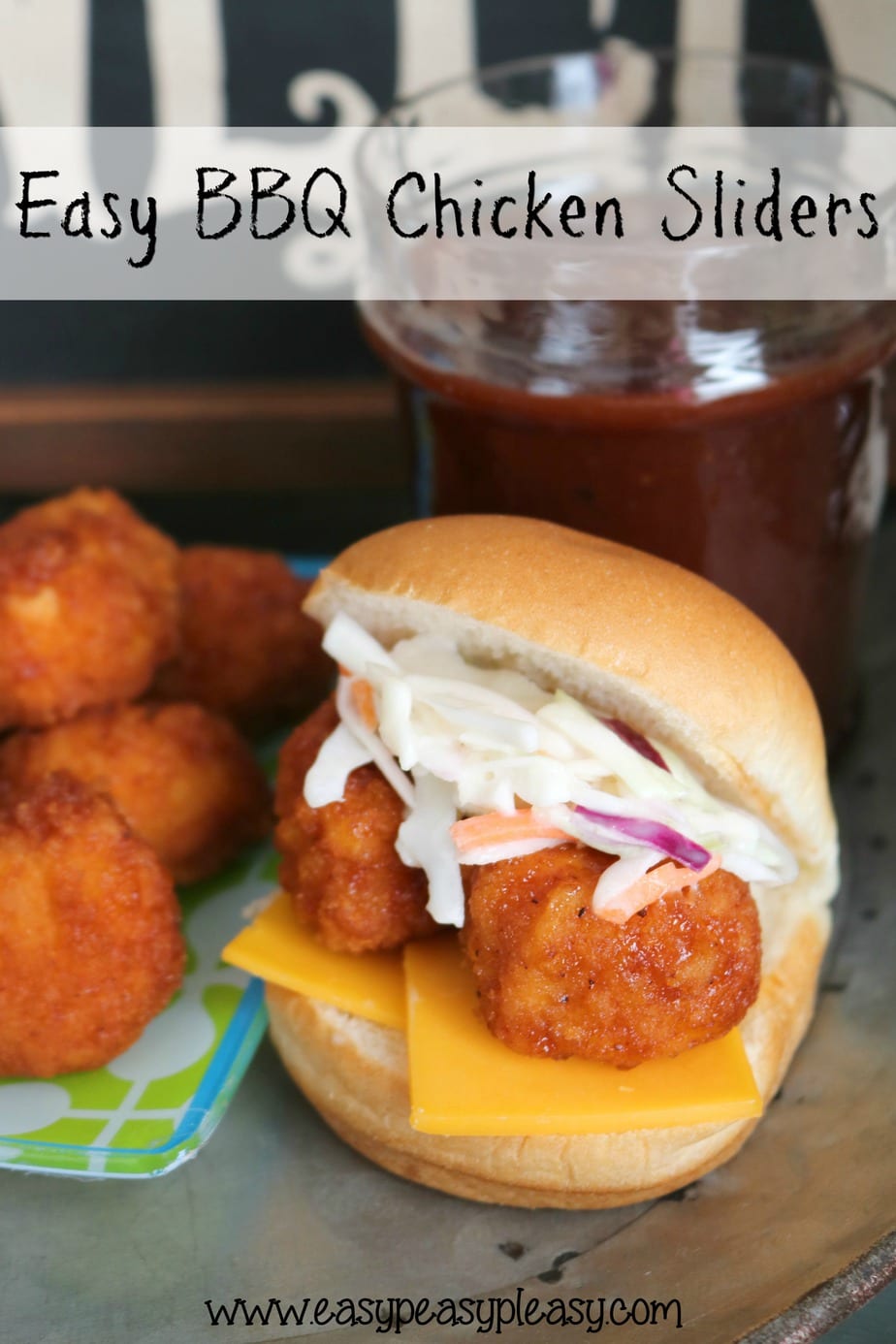 What you'll need…
slider buns
coleslaw
cheddar cheese slices, quartered
Easy Peasy, right! Make sure you have all the ingredients on your bar and let the mom's make up their own chicken slider recipes. Tyson Any'tizers made my party easy and I didn't really need any extra condiments. If I add the husbands to the bunch, they want the spice and dipping sauces.  You can throw in some ranch dressing, additional BBQ sauce or hot sauce. It's totally up to you.
All that matters is having fun with your friends and not being stuck in the kitchen.
Don't forget about the decorations.  Grab the free printables for your Spooky Chicken Slider Bar here.
Subscribe to Blog via Email