Have I got an aahmazing dip for your New Years Eve party or really any party throughout the year. This Spicy Pico De Gallo Ranch Dip will have you saying…more please!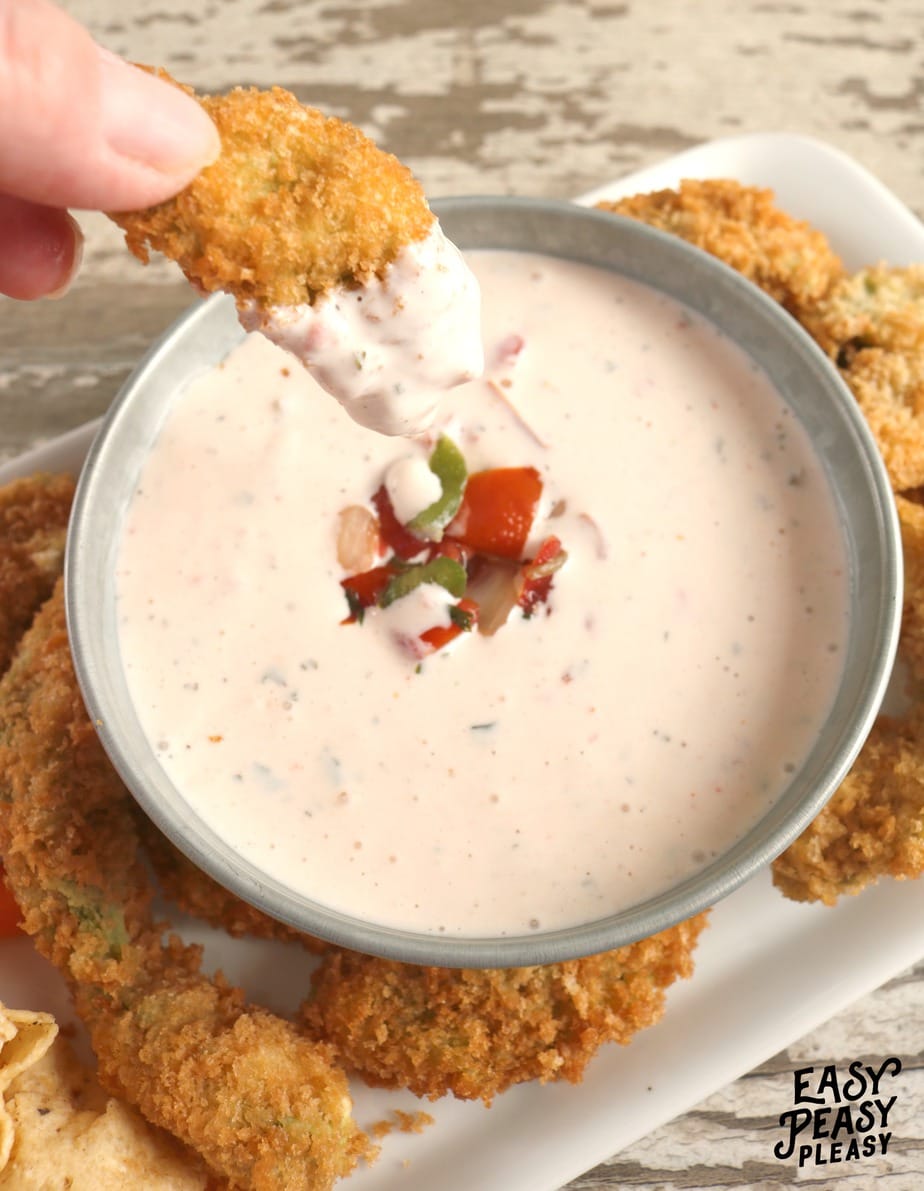 Recently, I had the pleasure of guest posting on my friend Gina's Desperately Seeking Gina blog. She is vegetarian so I'm always racking my brain (you know how I love my meat) to figure out what I can feed her. I cooked up some Eat Your Heart Out Fried Avocado. Y'all they are to die for whether you are or aren't a vegetarian. If you have a love for avocados then the fried avocado recipe is for you!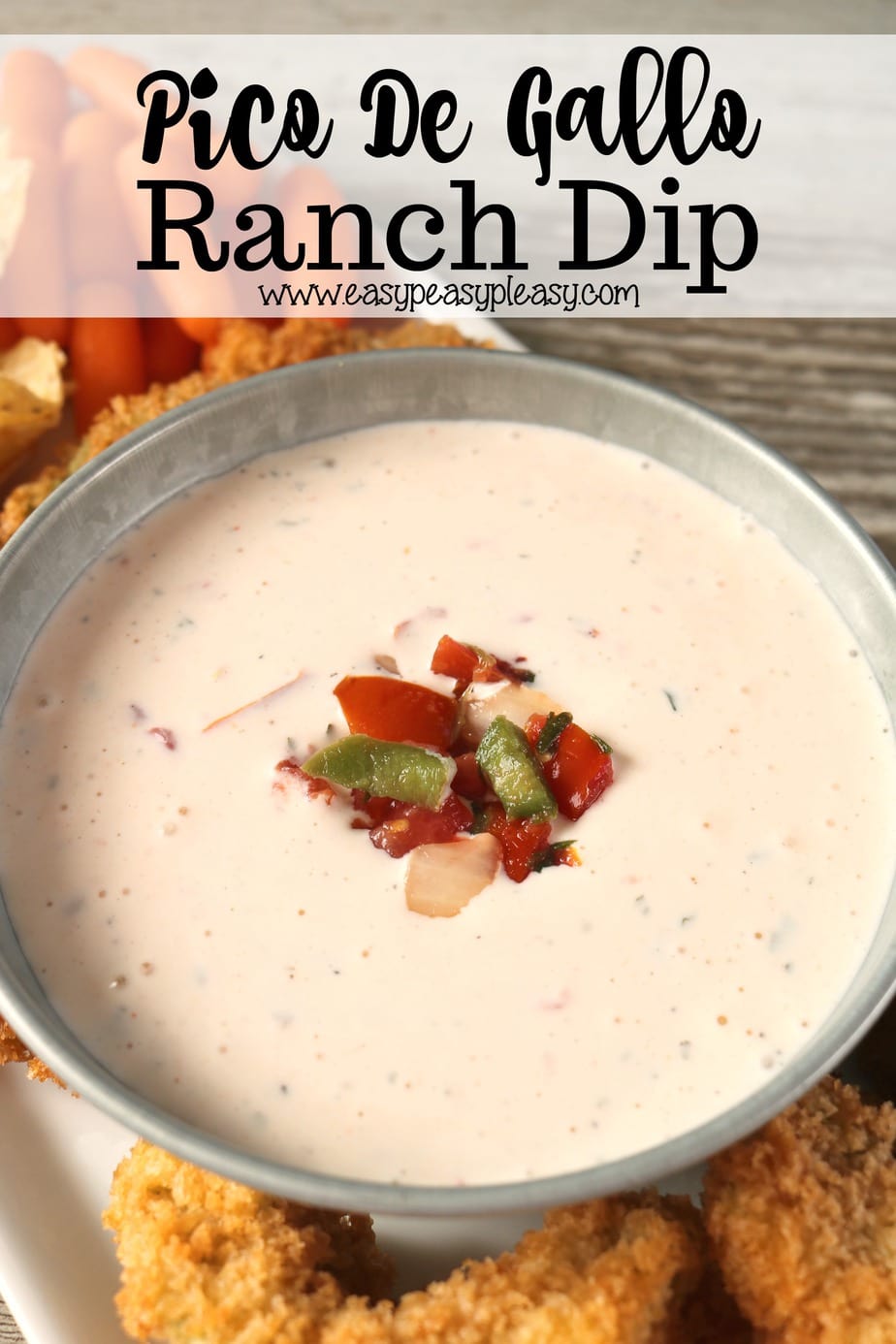 This Spicy Pico De Gallo Ranch Dip is perfect for dipping those delicious fried avocados. It's also a great dip for anything you like to dip in Ranch. At the time I made the fried avocados, I served them with straight up Ranch dip. Since then I've come up with a super easy dip that complements the fried avocado like no other.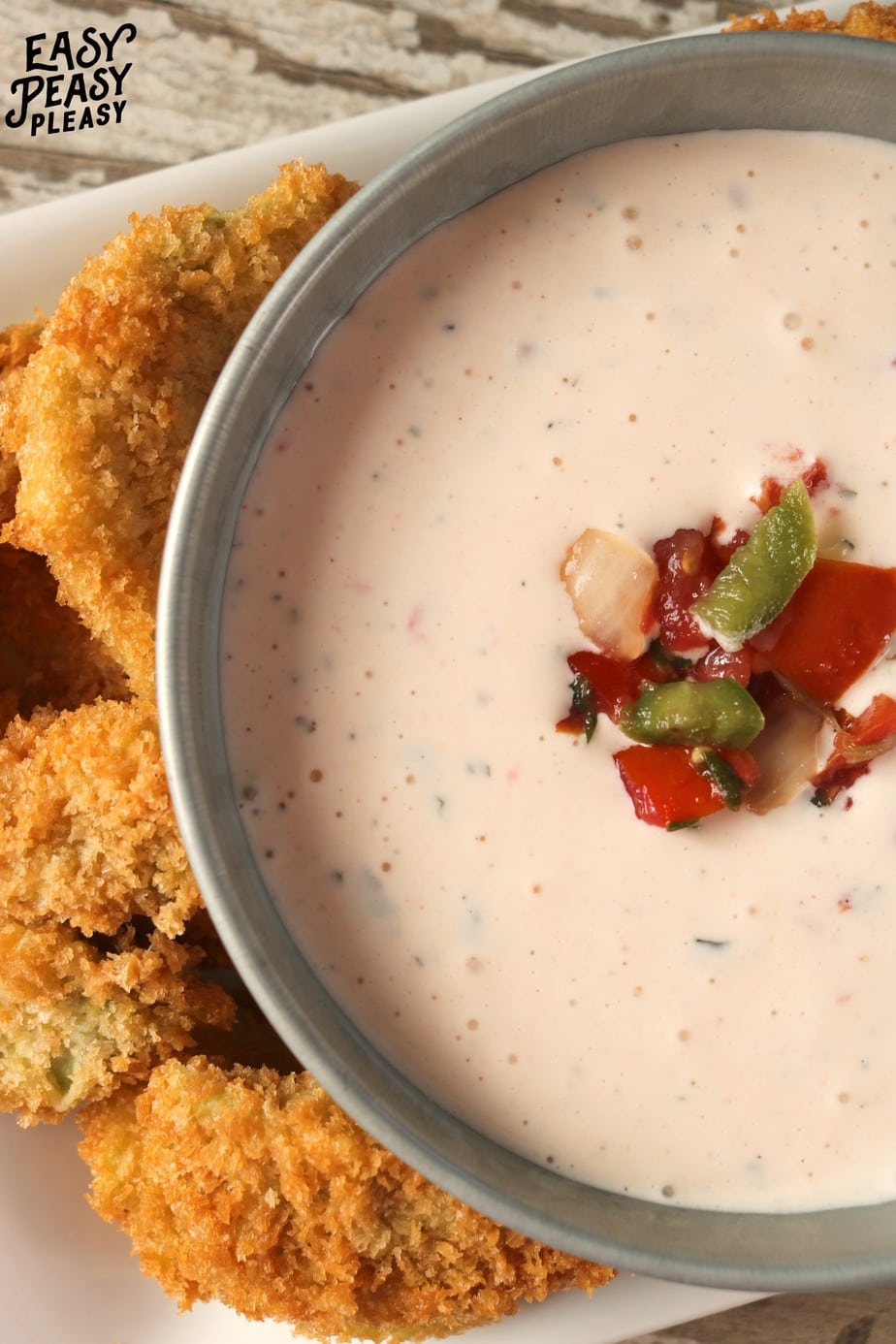 Y'all know how much I like to make things easy, right? I got to thinking about what ingredients go good with avocado. Well all ingredients in guacamole of course. Plus, ranch is good on avocados in any salad. Let's not to mention our favorite hot sauce to add the perfect amount of heat. You can totally adjust the heat to your taste this way.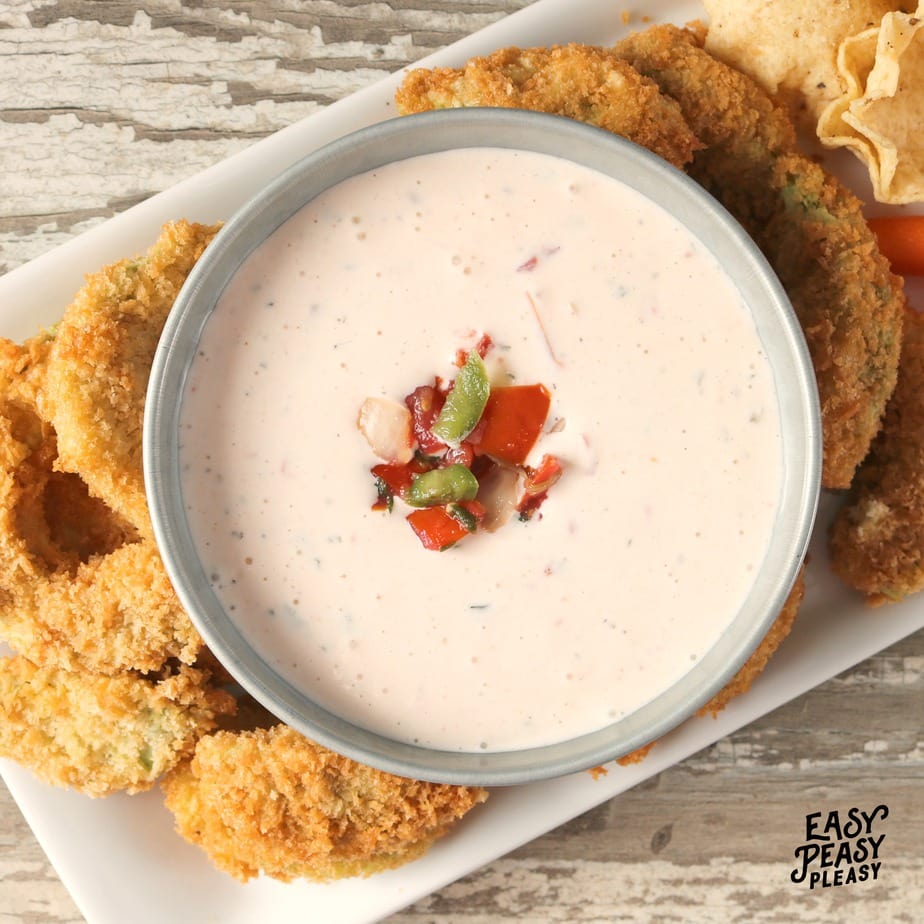 I took my favorite ranch recipe…it may have "hidden" and "valley" in its name and spiced it up. Instead of taking the time to chop up tomatoes and onions, jalapenos and cilantro or to make homemade Pico De Gallo, I grabbed some store bought. Easy Peasy right! All the flavors I love in Guacamole are literally in Pico De Gallo. I had no time to make up my own Pico so I bought store bought. Such a great time saver!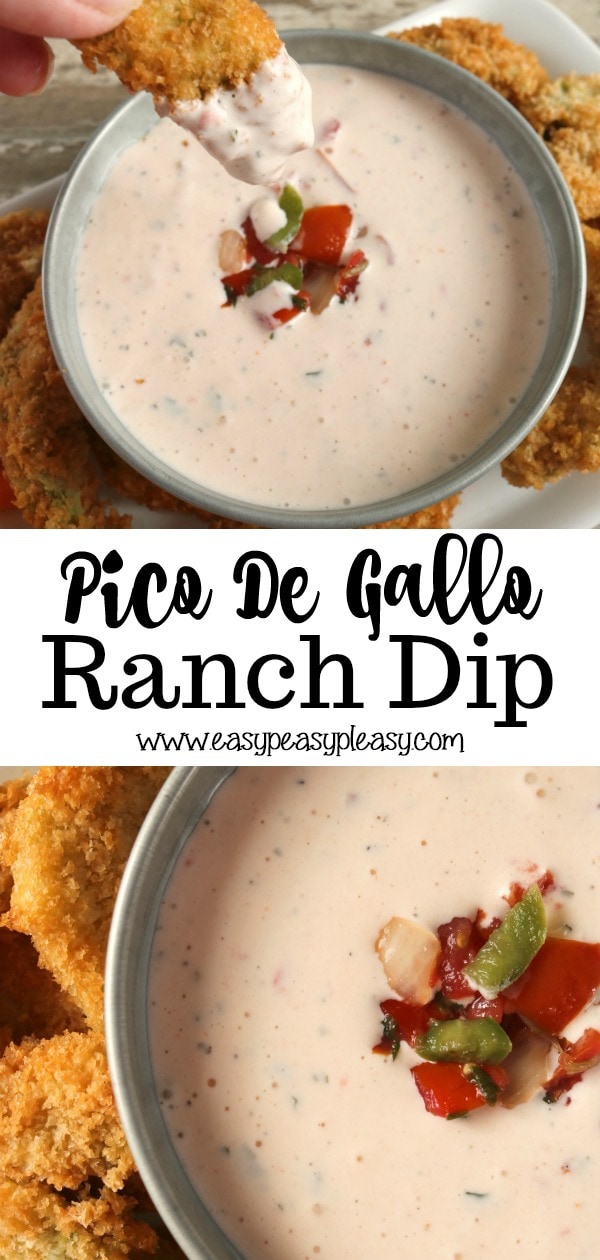 Mix Pico with Ranch Dip and add hot sauce to taste for the perfect Spicy Pico De Gallo Ranch Dip. This recipe is easily split in half if you grab the big 8 ounce container of ranch seasoning. You can follow the directions to mix up 8 ounces, using half of the pico and hot sauce called for in the recipe.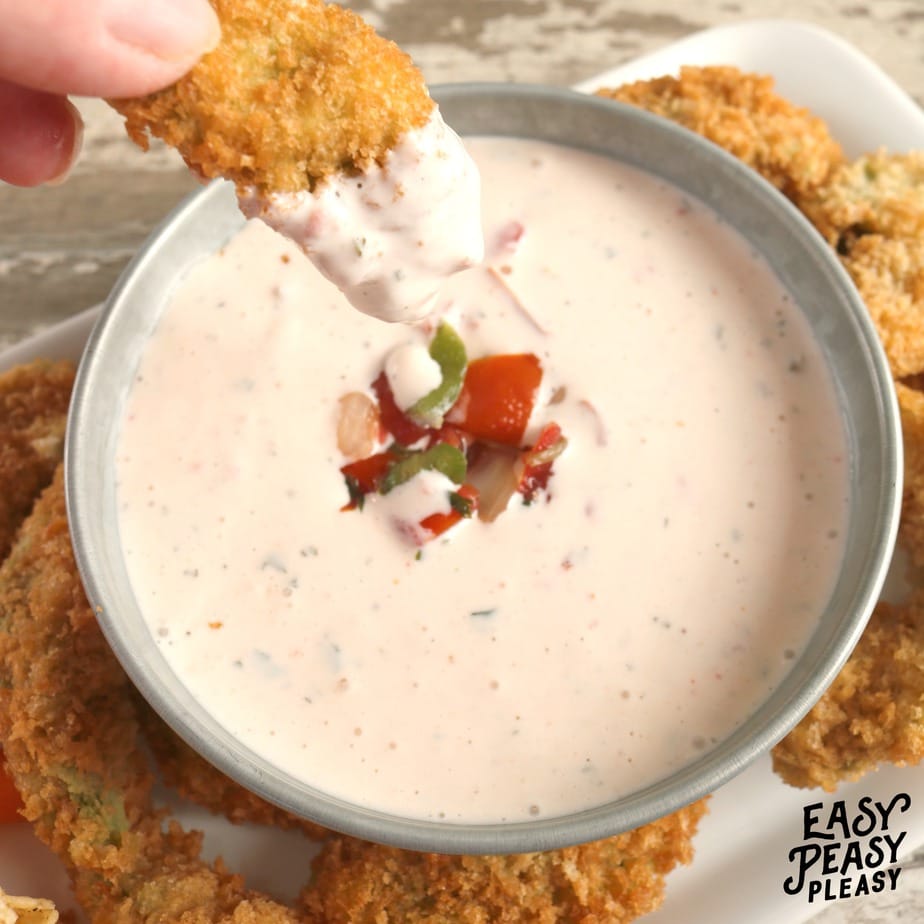 Spicy Pico De Gallo Ranch Dip
Servings: 10-12
Difficulty: easy
Ingredients
1 package Ranch Dressing Mix
1 cup milk
1 cup mayonnaise
1 cup Pico De Gallo
Hot sauce to your taste
Directions
Mix Ranch, milk, and mayonnaise until well combined. Stir in Pico De Gallo. Add hot sauce to your taste for the perfect amount of heat. Refrigerate until ready to serve. Dip and enjoy!
www.easypeasypleasy.com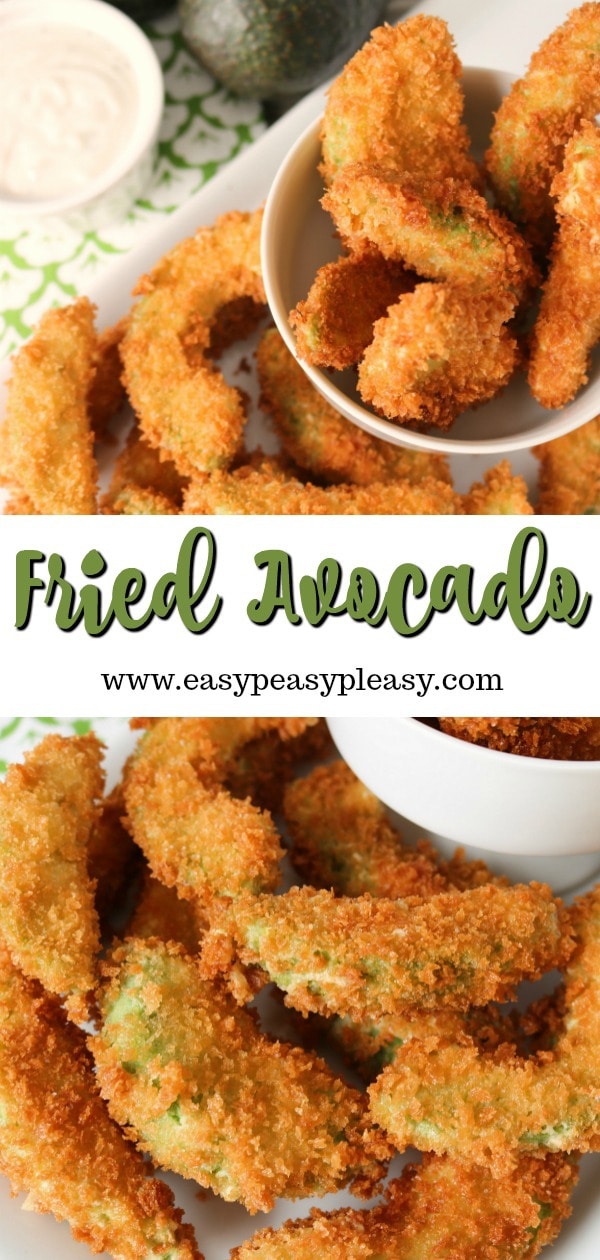 Subscribe to Blog via Email