My sister in-law needed help with a John Deere inspired nursery so I went to work…The first item up was to find the fabric. I knew once we found the perfect John Deere fabric we could base everything else in the room around that. 
I started with the hardest, well maybe not the hardest but the most time consuming, of all the projects…the rag quilt. I have pretty basic sewing skills so I pulled out my trusty laptop and went to work researching how to make a rag quilt. Voila! Piece of cake! Rag quilt made!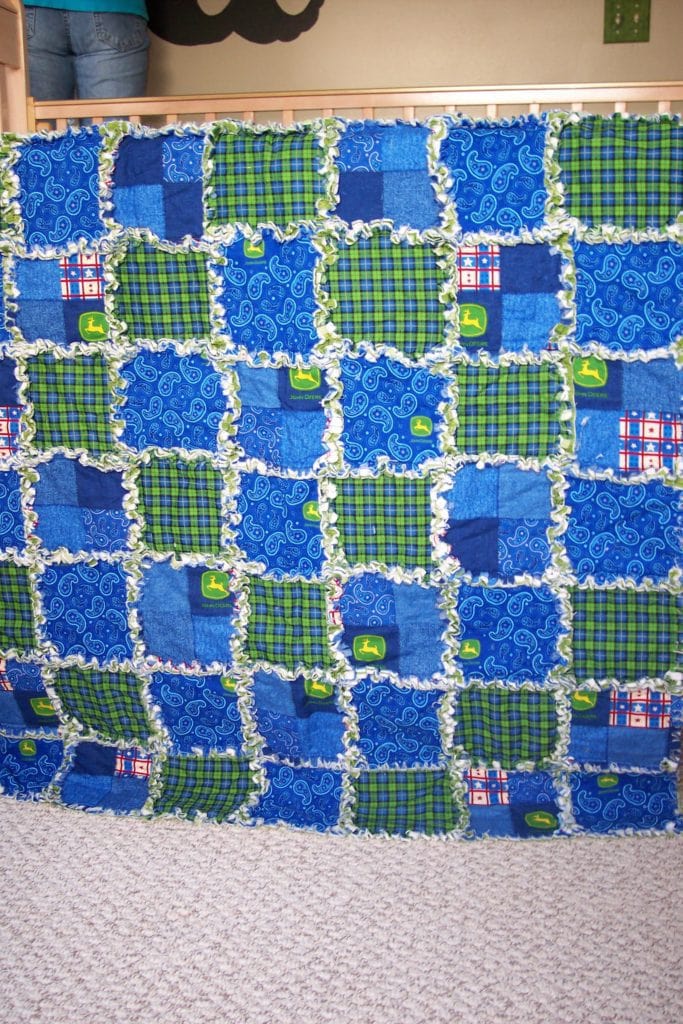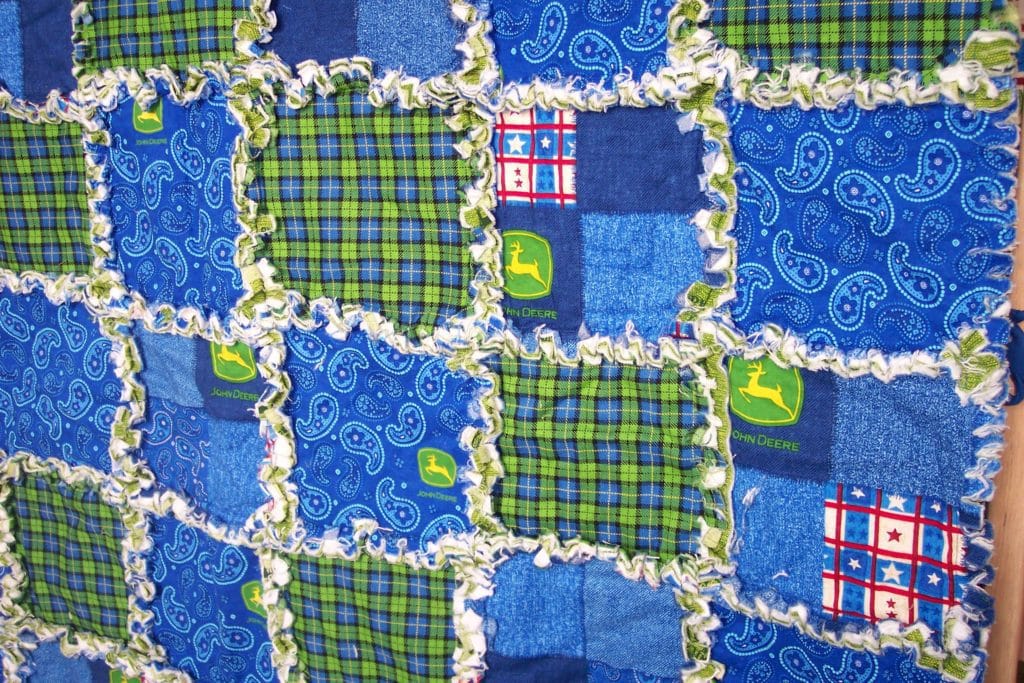 Next I took a crib bumper pad we already had and basically created a John Deere fabric slip cover.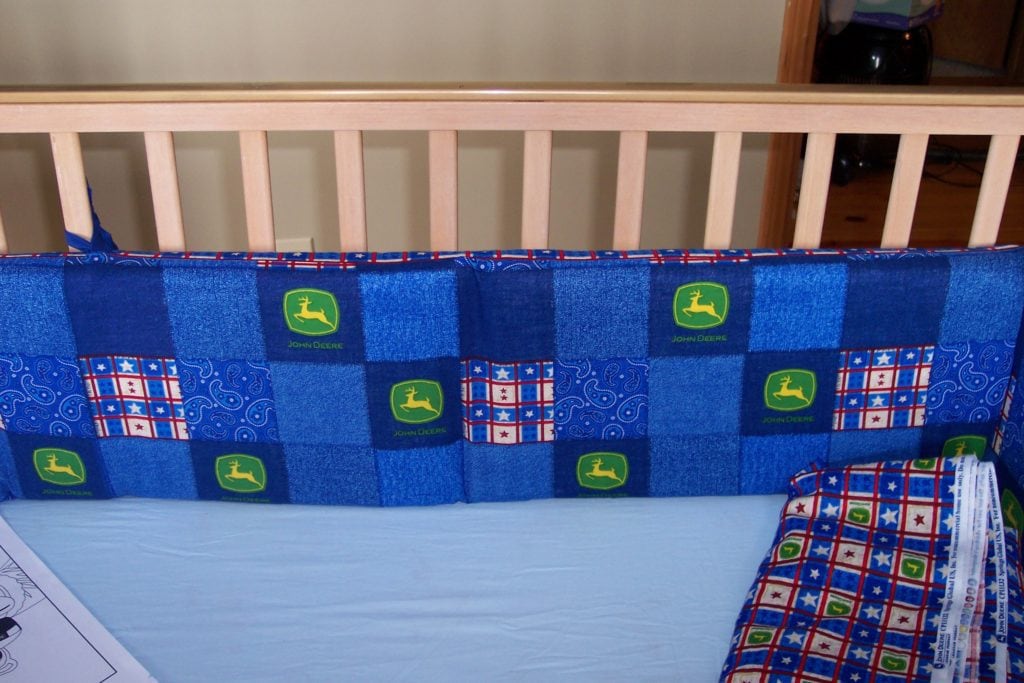 I used the same rag quilt technique and made valances for the windows.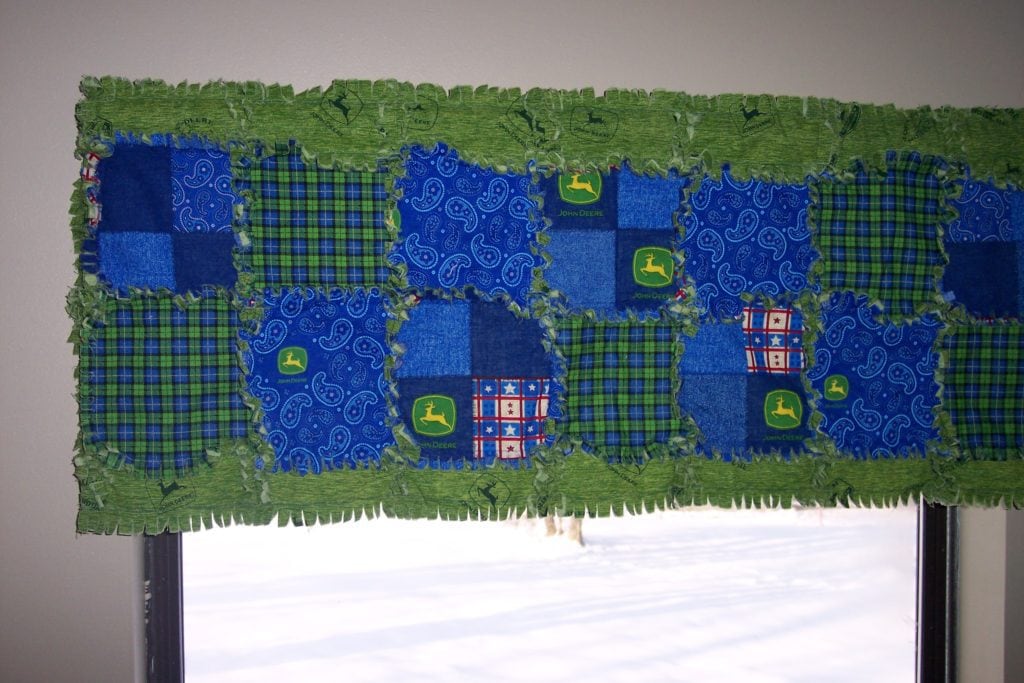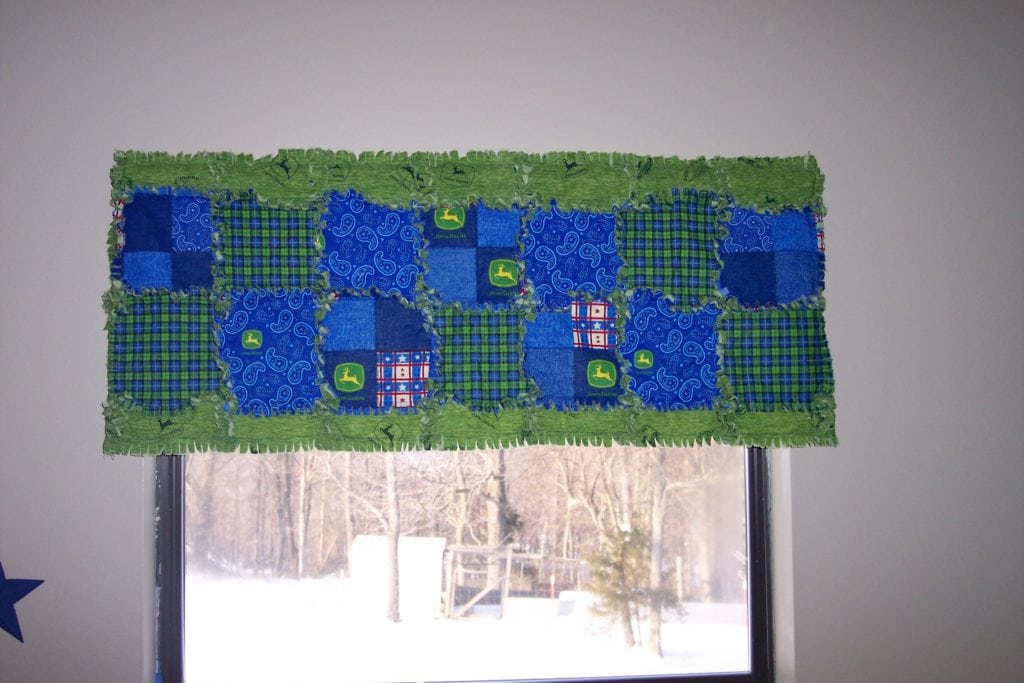 We took an old bookcase and painted it to match our John Deere theme and I took some coordinating fabric and made a cute little curtain that was hung on a tension rod to give some hidden storage.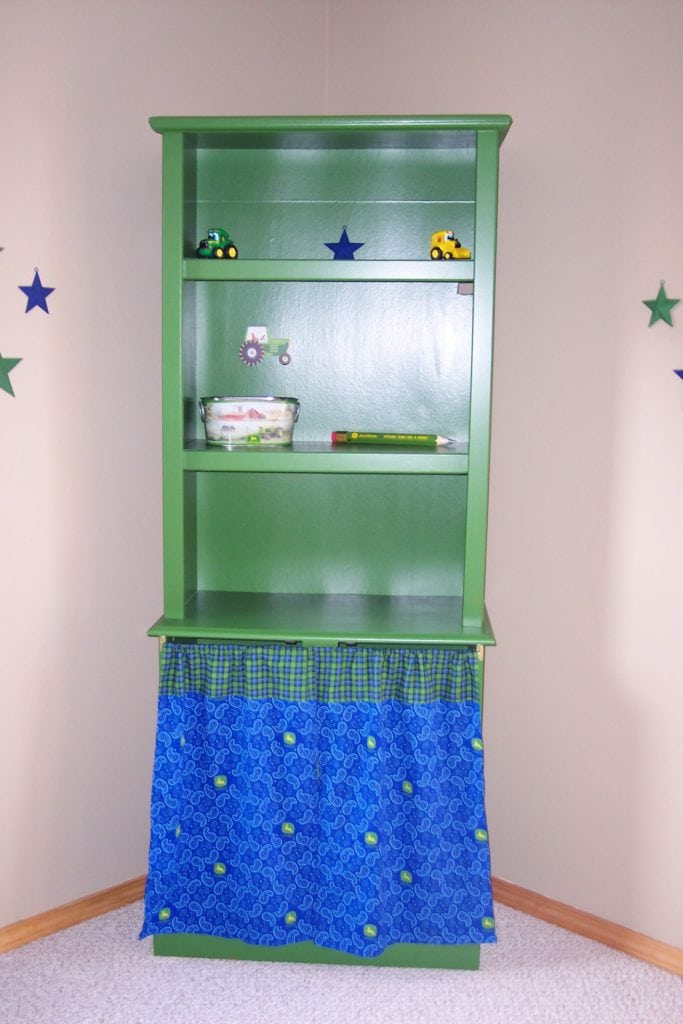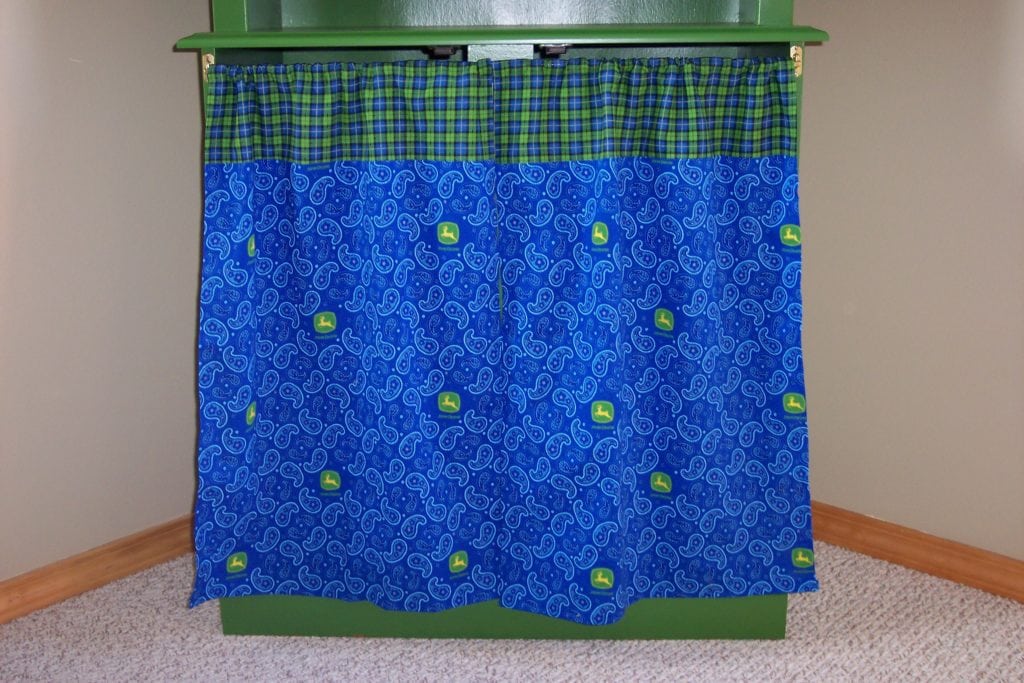 We had a replica milk can lamp so we decided to paint it to match the decor and recover the lampshade in some of the left over fabric. We also found an old milk can that we painted as well and made it into a trashcan. Then we simply added tractor wall decals to finish them off.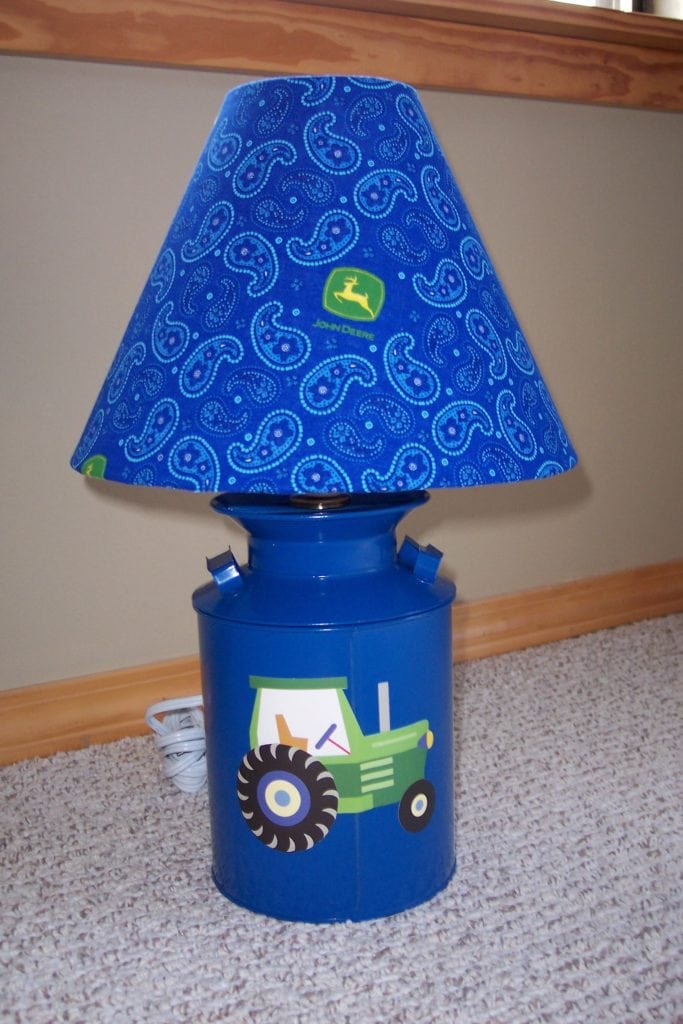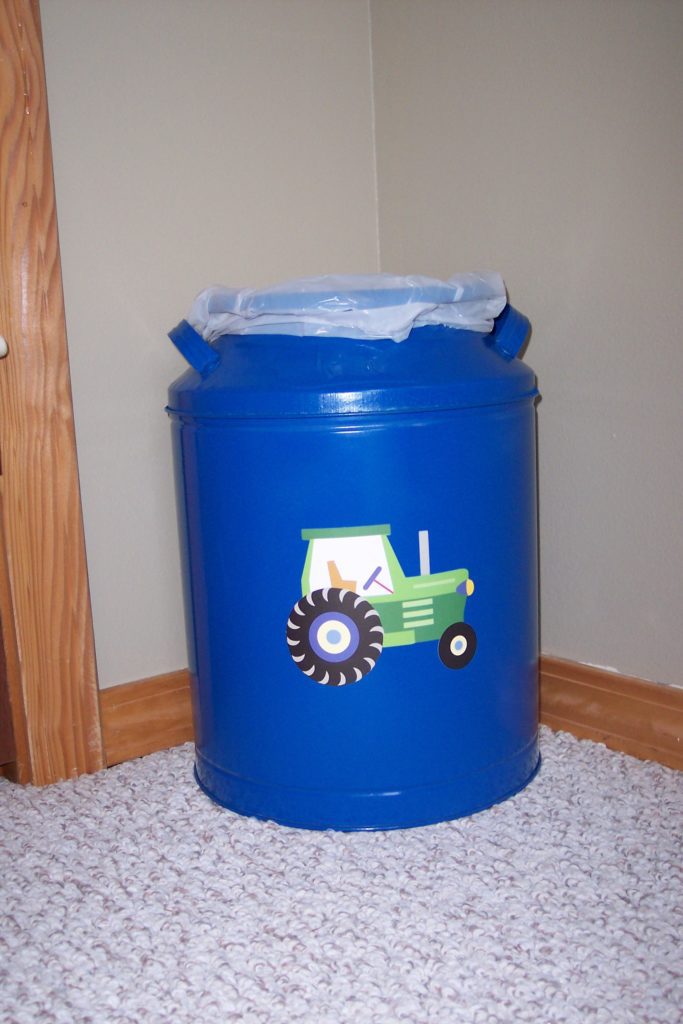 I wanted a little more whimsy so I found some coordinating scrapbook paper and yard sale frames and made a cute name plate for the wall. I also took some of that scrapbook paper and mod podged the light switch plate.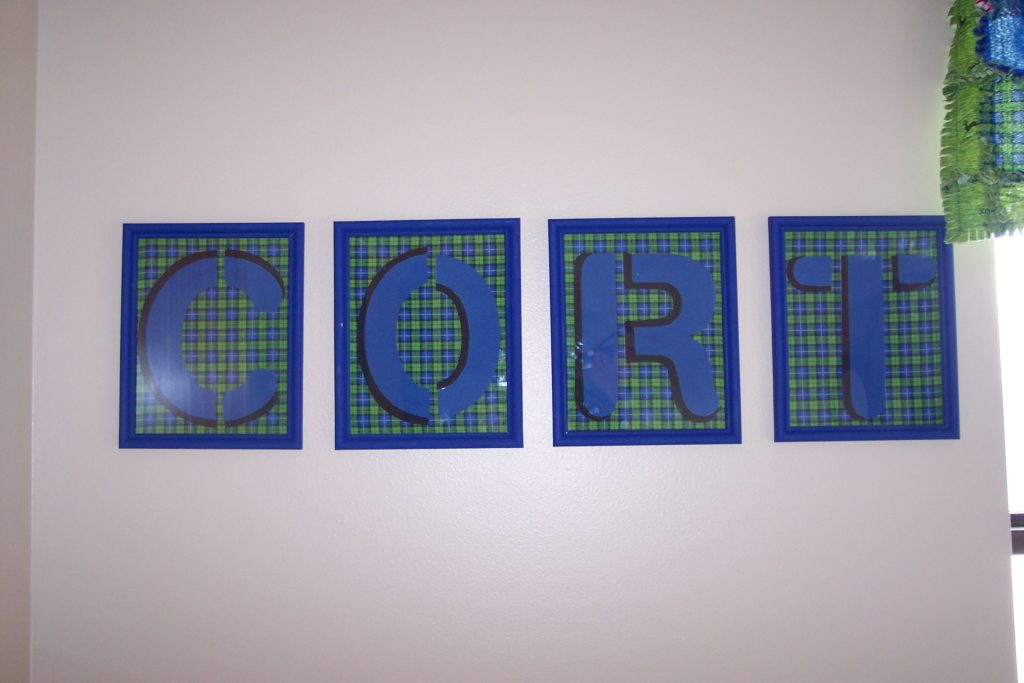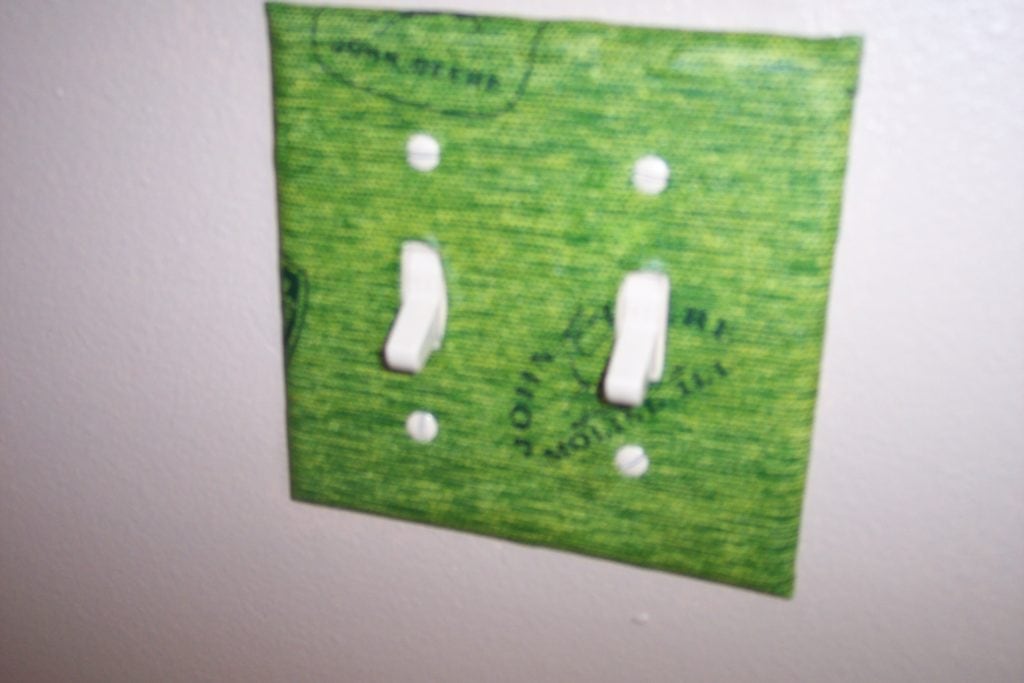 Finally we had a friend come over and use an old style overhead projector to add a cartoonish John Deere tractor mural that came from a coloring book. Thank you Denise!

This was a fun project! I loved learning how to make a rag quilt and then figuring out how to take that same style and turn it into valances. Its always great to hang out with family and friends and create something so unique!