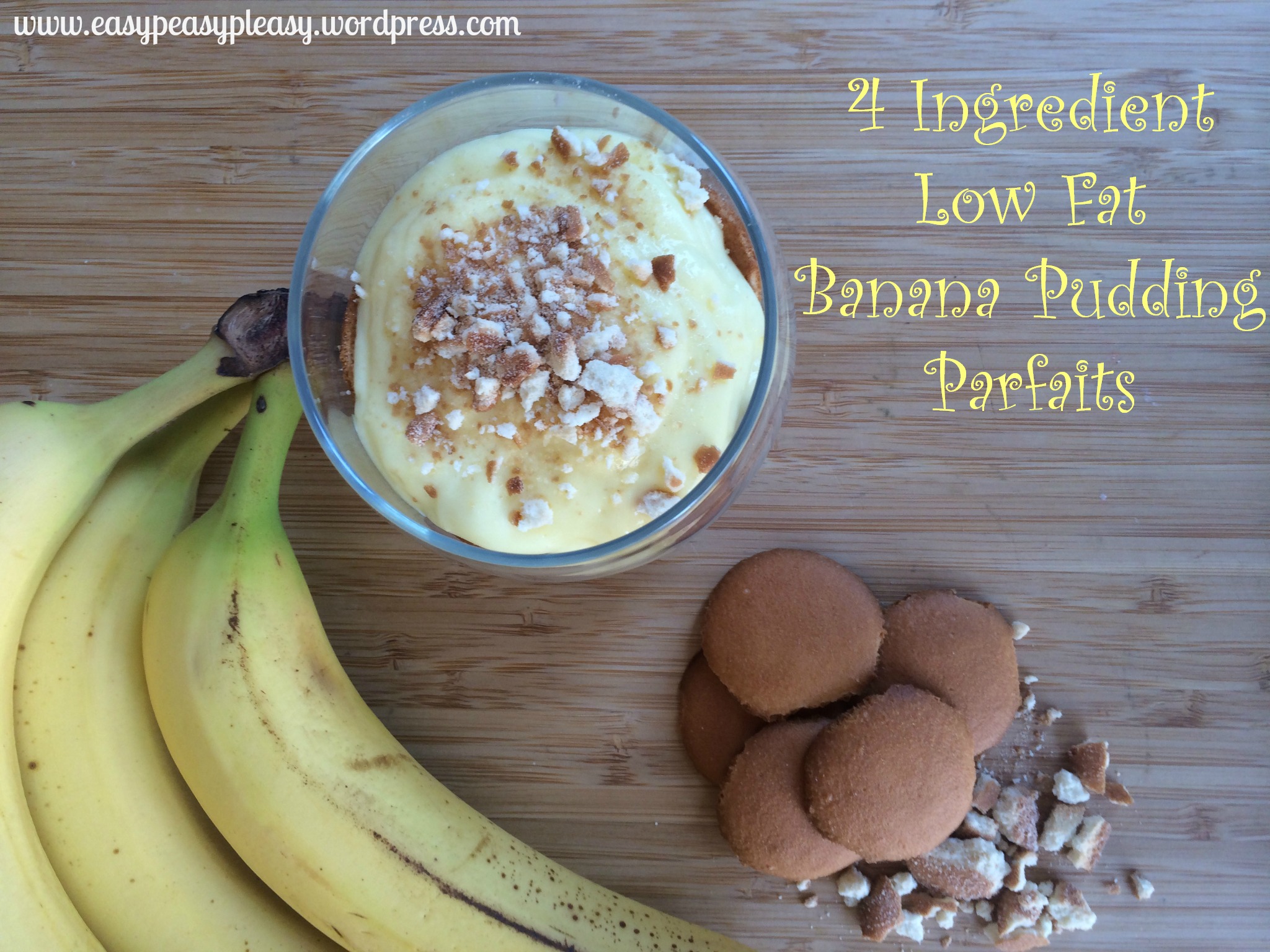 I was looking for a sweet treat in my quest to try and eat lean and thought I would make up some banana pudding. Seriously, there is no need for a recipe! I just went for a fun take on an old classic and a way to cut the calories. Plus this takes all of 5 mins to throw together.
All you need is some milk(1%, 2%), sugar free instant vanilla pudding mix, reduced fat Nilla Wafers, bananas, and stemless wine glasses.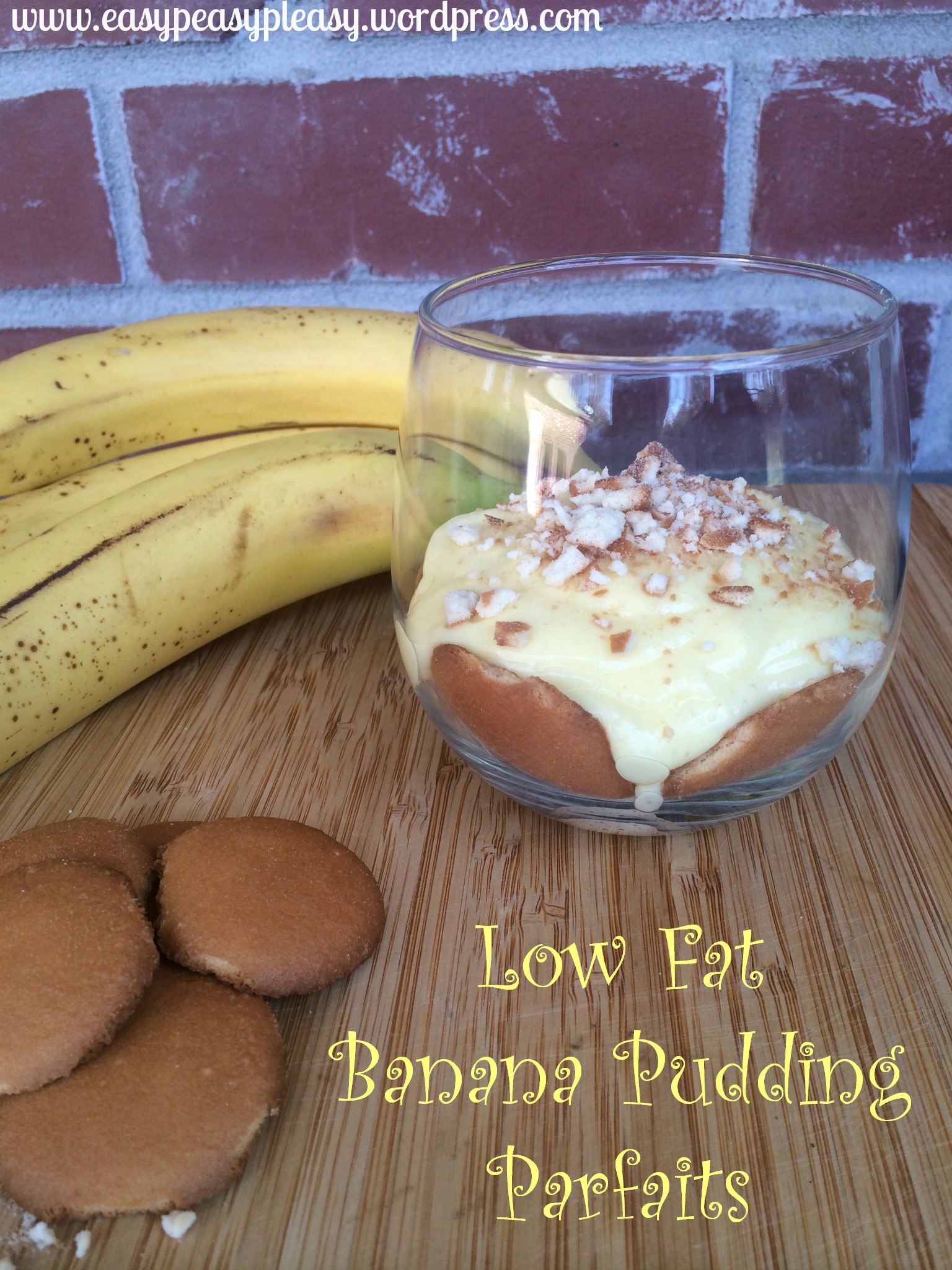 Mix your instant pudding mix and milk according to package directions. Place your Nilla Wafers in your glass. I used 4 around the bottom. Pour some mixed pudding on top of the Nilla Wafers. Next you want to add sliced bananas. Pour some more pudding over the bananas. Finally, you want to add some crushed Nilla Wafers to the top.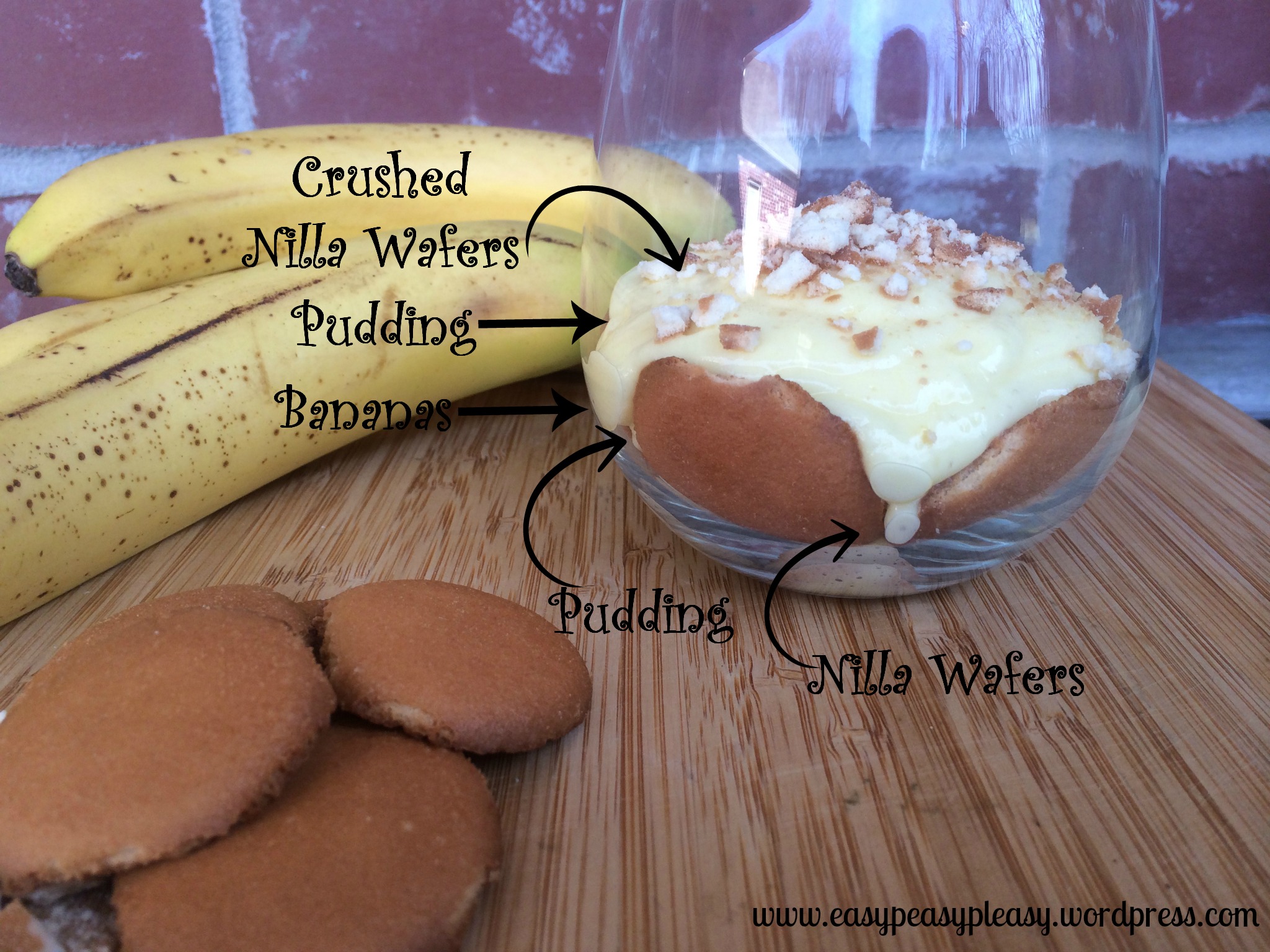 This is defiantly an Easy Peasy fun way to serve a classic! Plus this banana pudding is low in calories!