I'm carrying on in my mission to try and eat lean. I wanted to toss out this Easy Peasy side dish that I mentioned in my Trying to Eat Lean-Easy Greek Grilled Chicken Pitas blog post.
Really, there is no need for a recipe. Just 4 ingredients. Zucchini, McCormick Perfect Pinch Vegetable Seasoning, extra virgin olive oil, and Panko Bread Crumbs.
Turn your skillet on med to high heat
Slice up fresh zucchini and place in a bowl.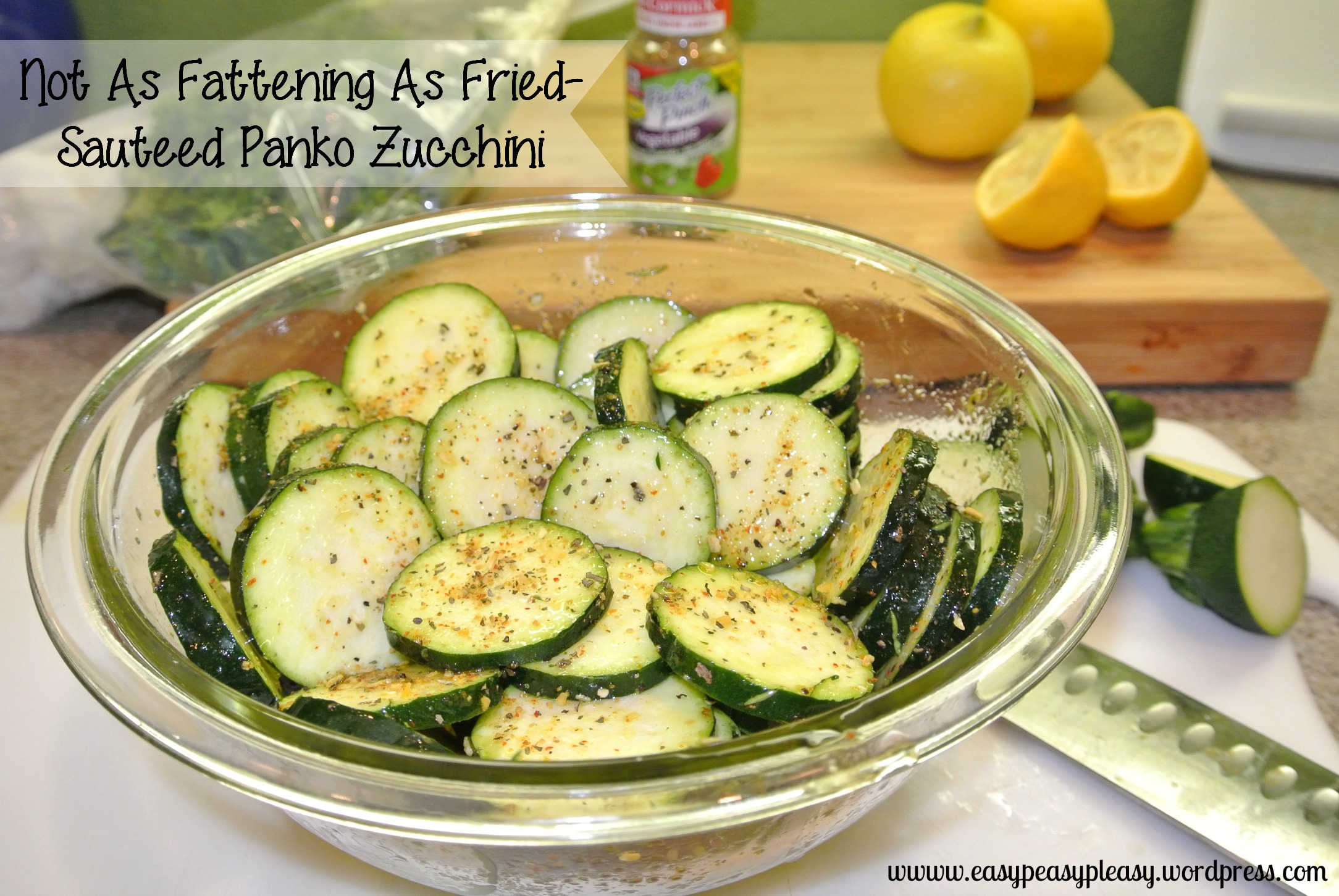 Add some extra virgin olive oil and McCormick Perfect Pinch Vegetable Seasoning to the zucchini. Toss.
Saute your zucchini until almost done then toss in a couple tablespoons of Panko. Once your Panko has gotten crispy and golden brown you are done. Sprinkle with a little salt and pepper. Serve while hot.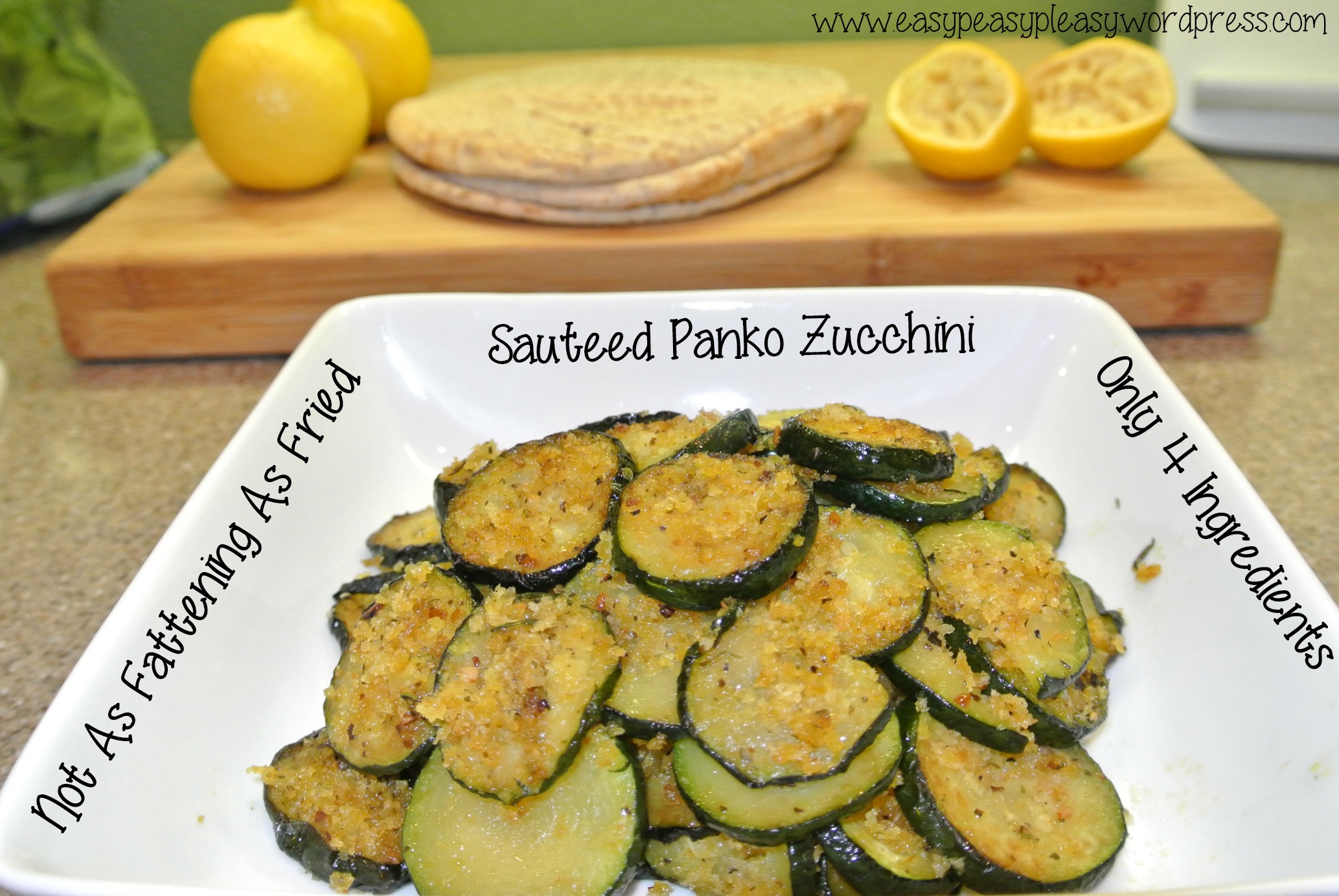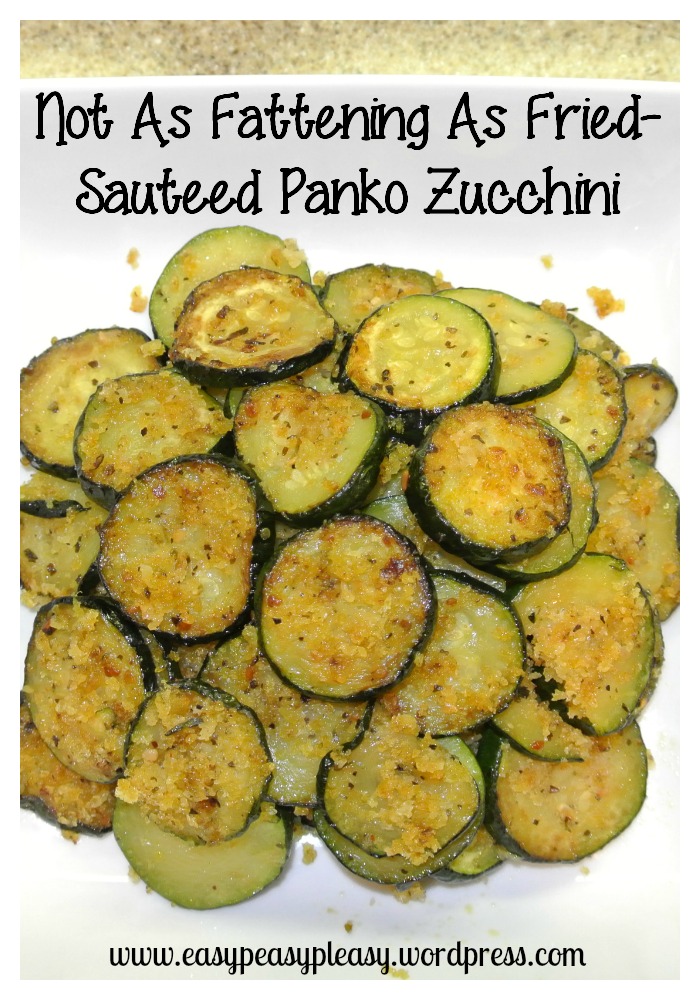 That's all there is to it! The Panko gives my taste buds the illusion that I'm eating breaded and deep fried zucchini even though I'm not. Surely that's gotta be better for me than the deep fried zucchini, right?