So, my mom decided to come for an impromptu overnight visit this weekend with my niece in tow. I told my mom I had some canned cinnamon rolls we could make for the kids as a quick breakfast. (I'm currently working on redoing a wicker couch and can take a little help from a quick can of cinnamon rolls.) Since my mom is so creative and a plain old can of cinnamon rolls was just too boring, it's time to think outside the box! I asked if my mom could come up with a fun way to cook cinnamon rolls. Something a little more creative than just placing on the pan and baking. Immediately we both spouted off two totally different ideas. Today in honor of my mom's visit over the weekend, I want to share her creative twist on a can of cinnamon rolls.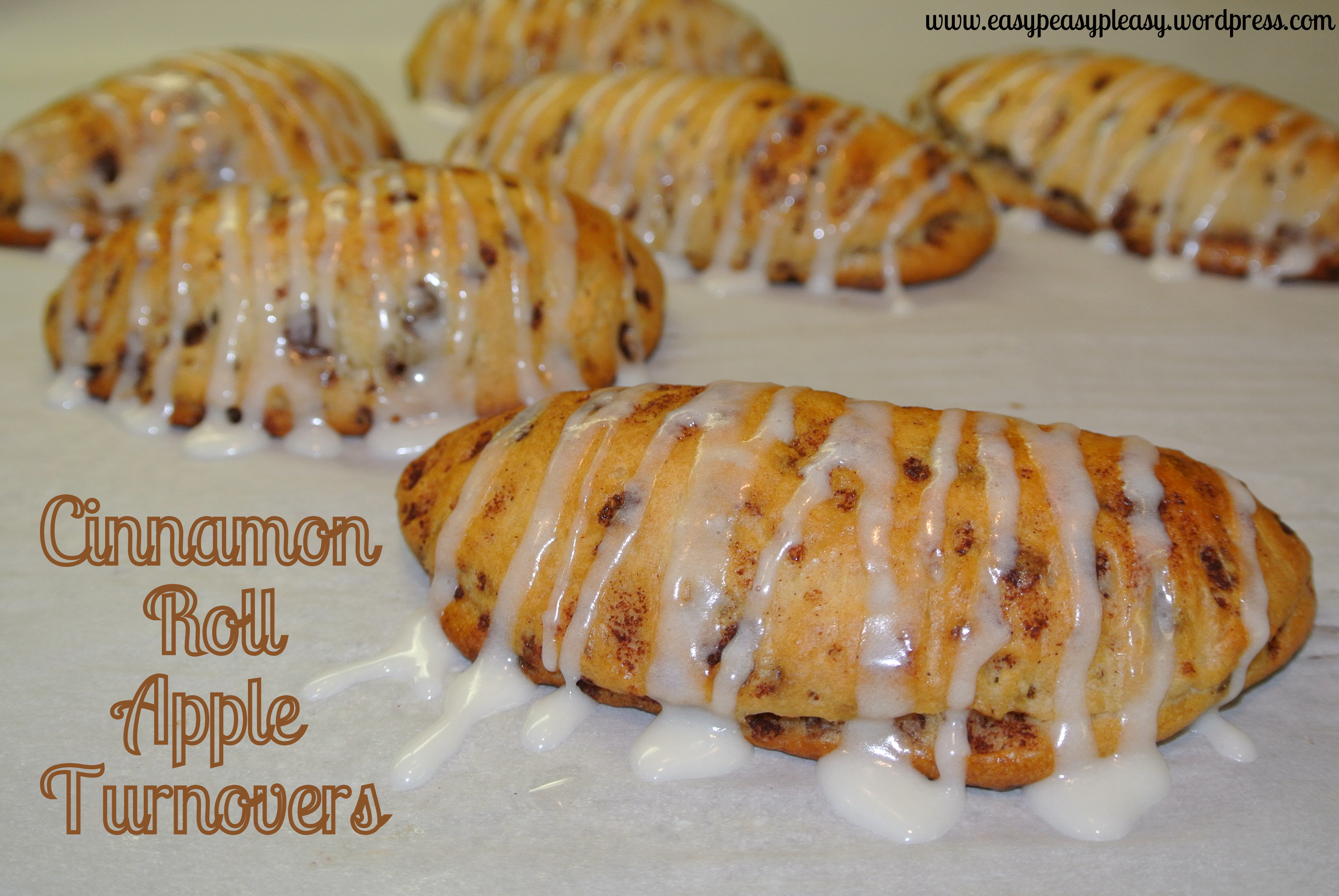 This super quick and easy take on Cinnamon Roll Apple Turnovers are delicious! There are only 2 ingredients!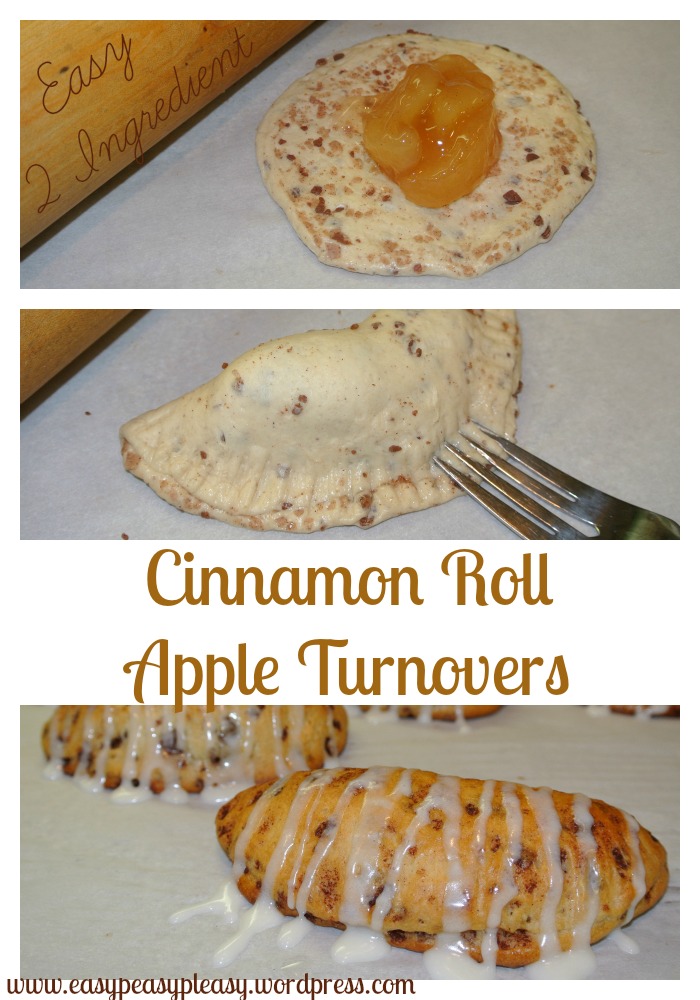 Cinnamon Roll Apple Turnovers
Ingredients
2 cans of store bought cinnamon rolls
1 can of apple pie filling
Directions
Preheat oven to 375 degrees. Place your cinnamon rolls spread out on a piece of waxed or parchment paper. Cover the rolls with another piece of paper. This step stops you from having to coat the rolling pin. Take your rolling pin and roll the cinnamon rolls flat. Chop up 1/2 can of of the apple pie filling. Place a good spoonful onto one side of the flattened cinnamon roll. Dip your fork in the glaze of the pie filling and run around the edges of the cinnamon roll. Fold over roll and pinch together edges and crimp with a fork. Place on a baking sheet or baking stone and bake for 15 to 17 mins. Take the icing from the can of cinnamon rolls and spread onto your warm Cinnamon Roll Apple Turnovers. Serve warm for breakfast or as a dessert with a scoop of ice cream.
Tip…I placed the icing in a Ziploc bag and took a tiny snip off the corner of the bag. Then drizzled the icing. I freeze the leftover apple pie filling for another day.
https://easypeasypleasy.com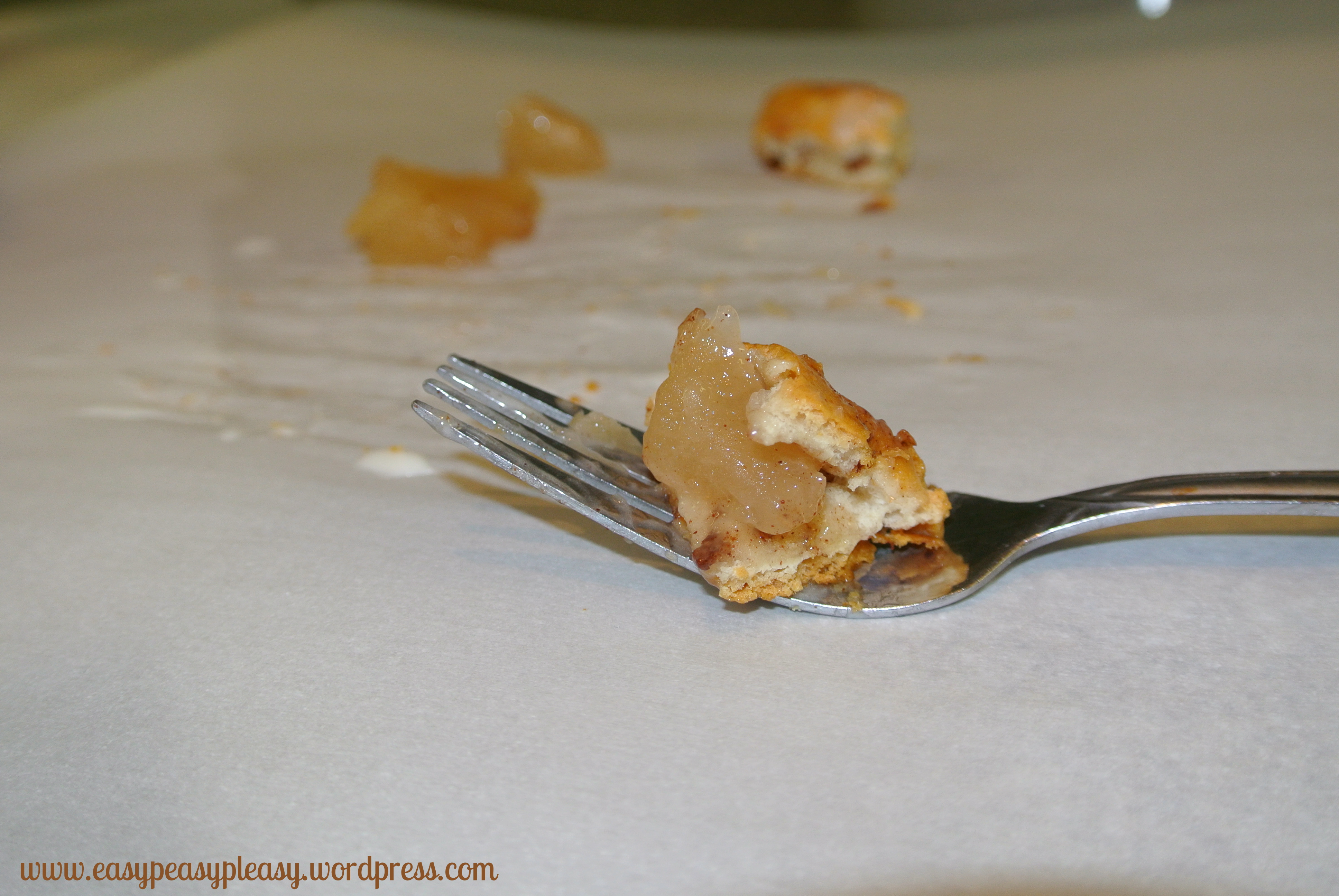 I also think these would be delicious with some chopped pecans and a caramel drizzle.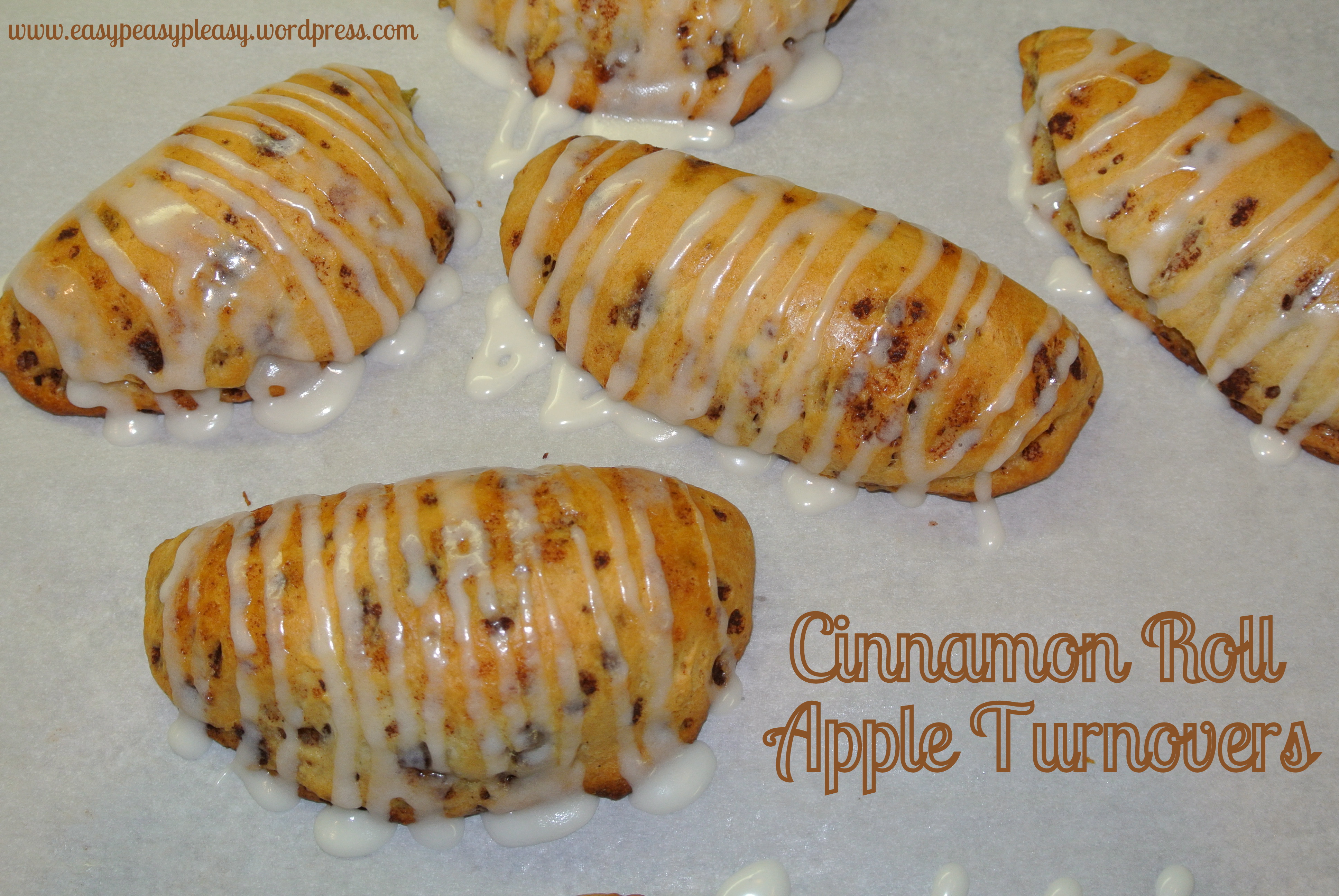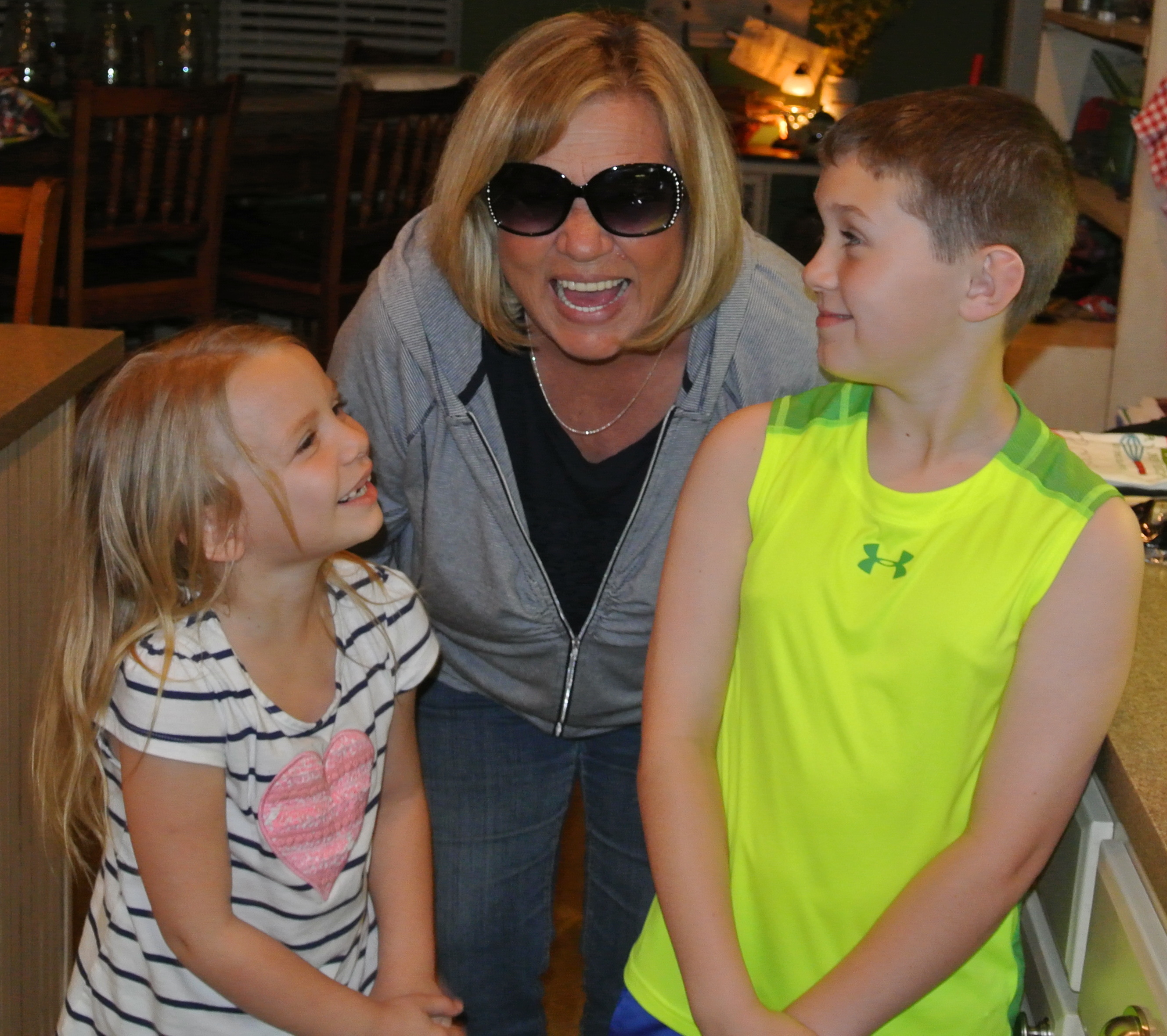 Sometimes my mom is just brilliant! LOL! We had the best weekend! She was trying to photo bomb the kiddos and they caught her! Thank you momma!
Make sure and sign up to find out the other idea we tested out with cinnamon rolls. Boy, it's a good one! The kids gobbled them up faster than I could pour their milk. Post coming soon.