Ooh do have a treat for you today. These easy 2 ingredient Cinnamon Roll Donuts will gain a permanent spot in your breakfast rotation. It's the easiest thing in the world to make. I seriously couldn't get the kids milk poured before they devoured almost the whole batch.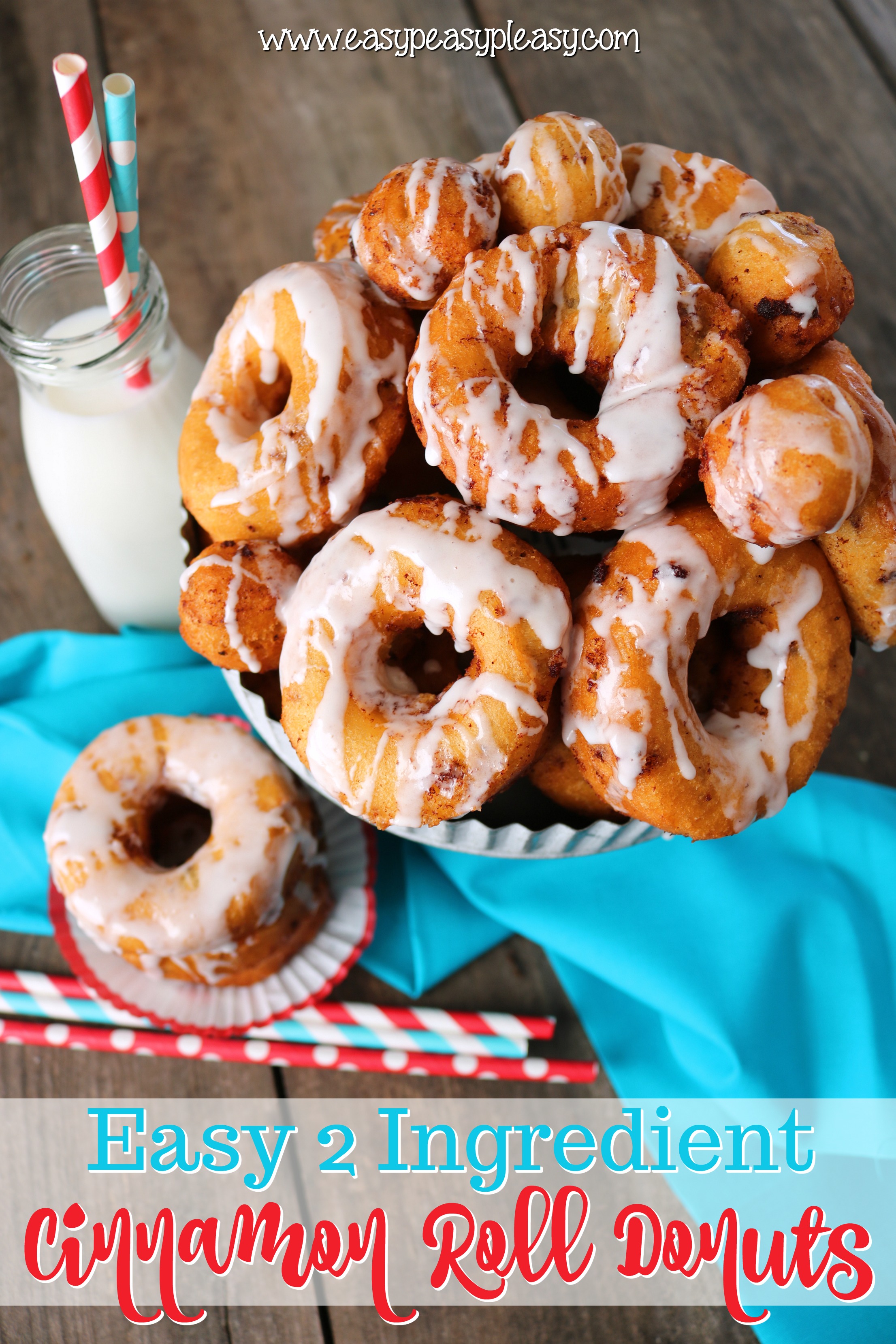 If you will remember on my last post Cinnamon Roll Apple Turnovers, I mentioned I had another super easy idea to do with a can of cinnamon rolls. Well the wait is over! Now is the time to share this idea.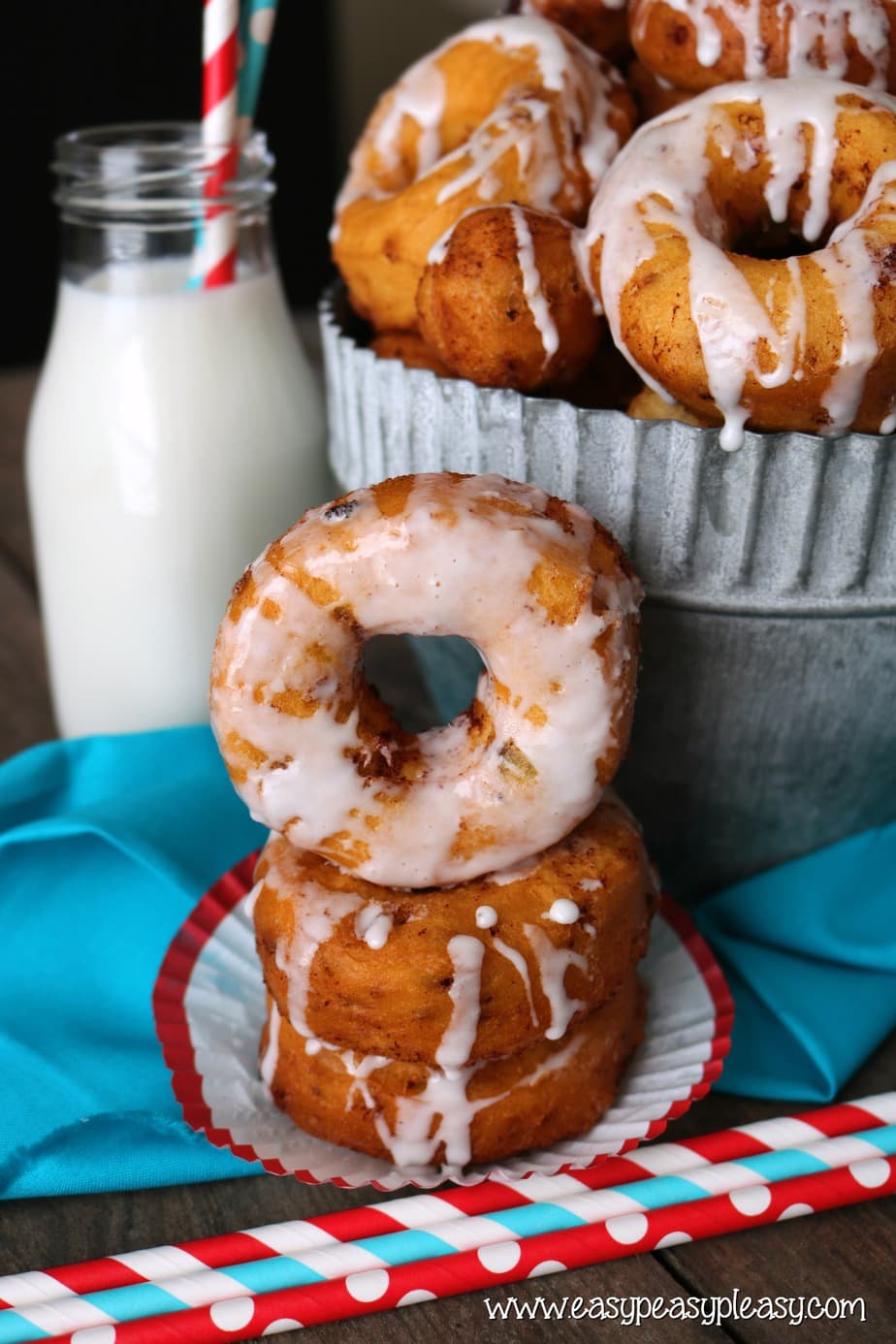 It's kid tested, mom tested, and grandma tested. These Cinnamon Donuts are perfect for breakfast, brunch, or dessert. All you need is a small pot, candy thermometer, something to cut out the holes, oil, and canned cinnamon rolls with icing.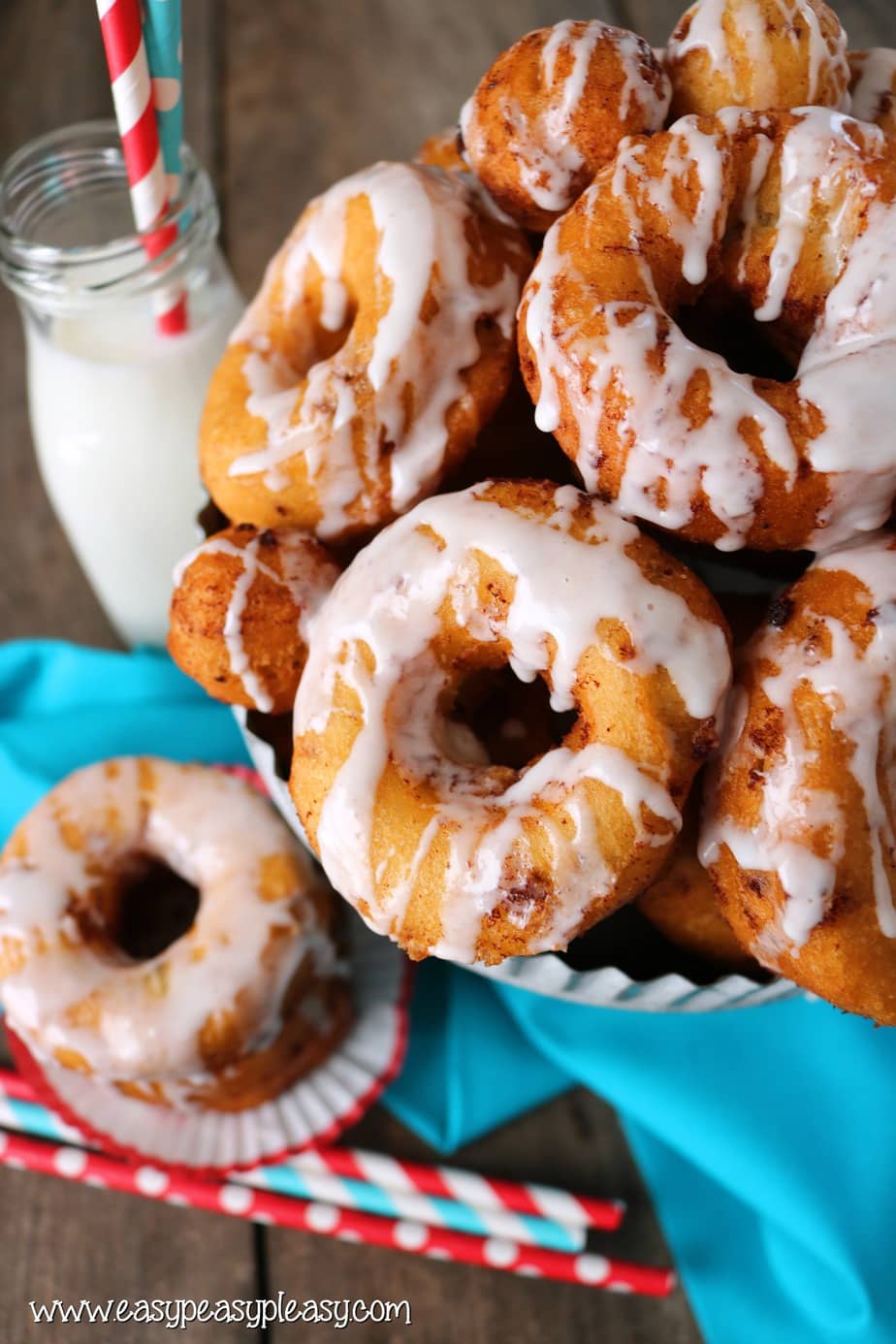 One of my favorite things about making these donuts is you can get the kiddos involved. They can cut the holes and do the icing. I would avoid the grease…lol. I also like to make chocolate gravy with these bad boys. Recipe coming soon so be on the lookout.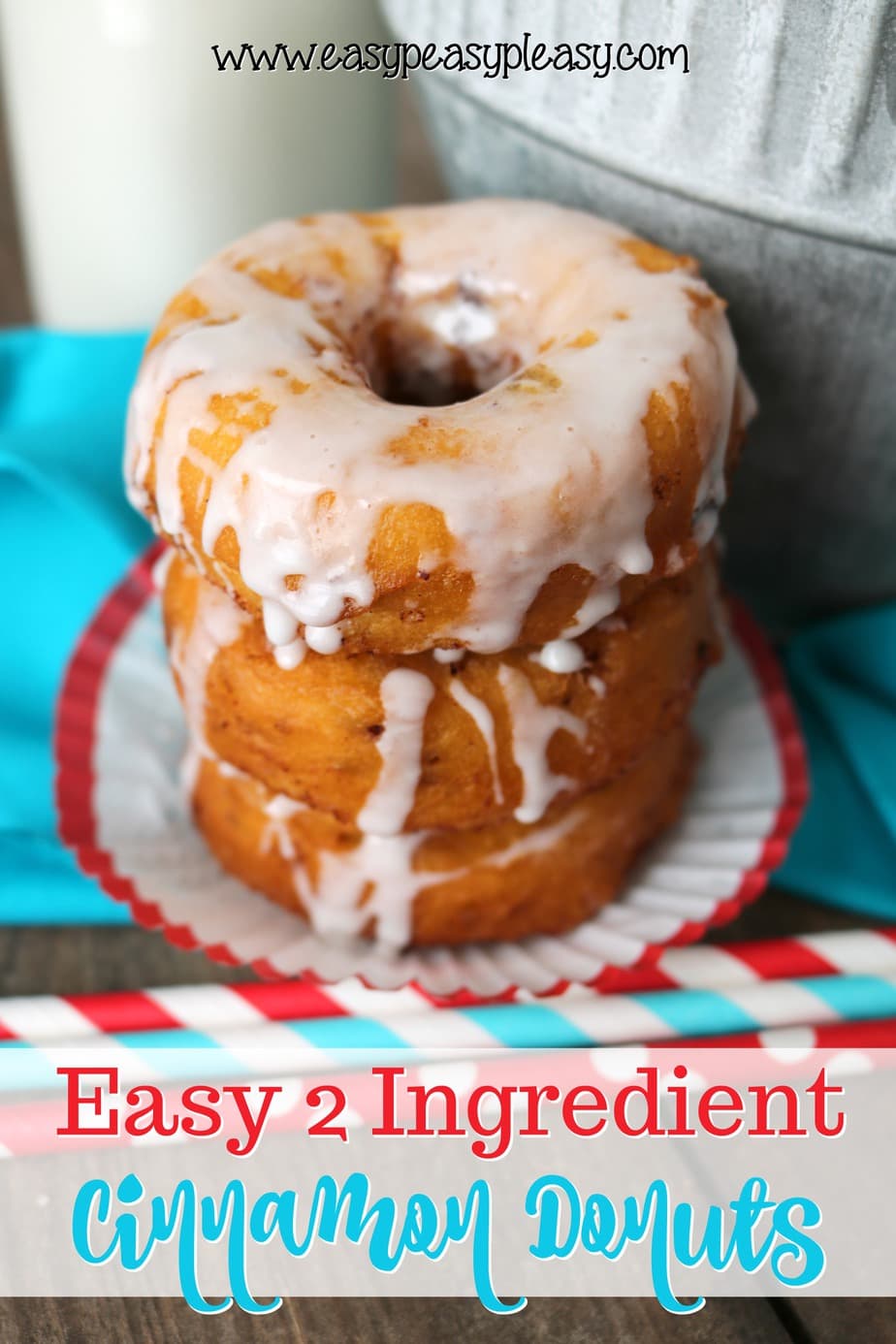 I'm not going to waste anytime today…let's get down to some some seriously easy deliciousness!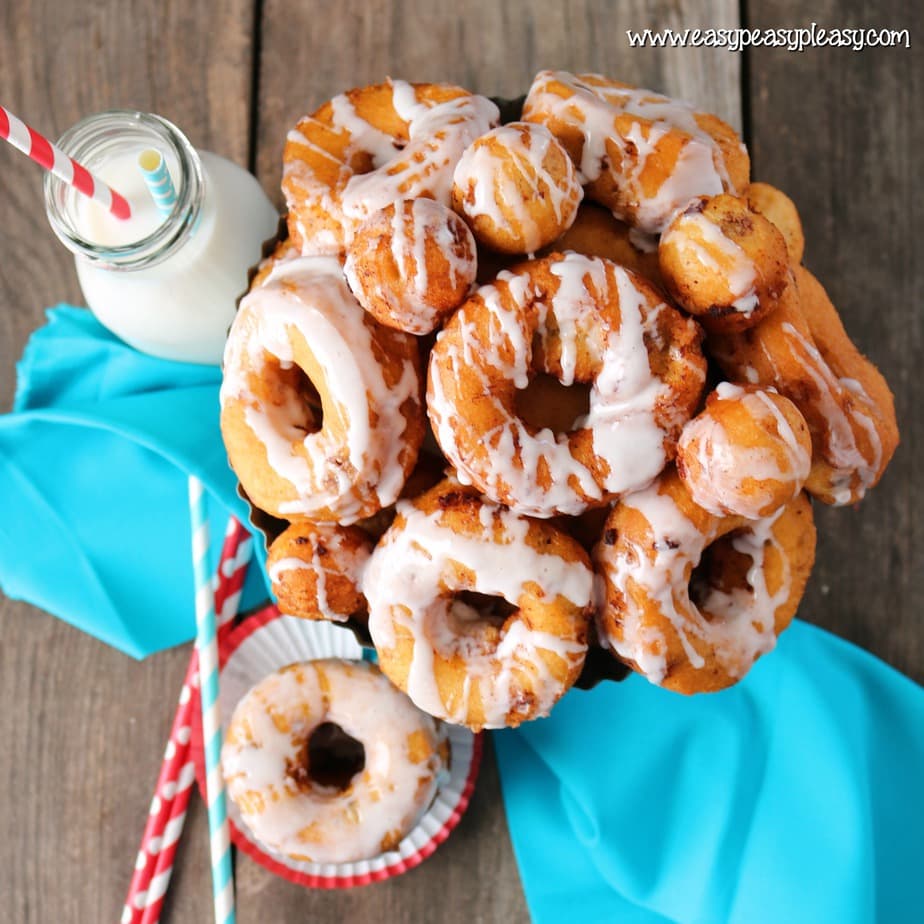 Cinnamon Roll Donuts
Ingredients
canned cinnamon rolls with icing
canola oil
Directions
Pour enough oil in a pan so your donuts have room to float. Preheat oil on medium high heat. Open your canned cinnamon rolls and place on waxed paper. Cut out donut holes. When oil is around 250 to 300 degrees, drop in your cinnamon rolls. If you don't have a thermometer, just drop in a donut hole to test. Turn continually until you reach the desired color. They cook up super quick. Use the icing that comes in the can to drizzle on the cinnamon roll donuts. Eat and Enjoy!
easypeasypleasy.com
Seriously, it can't get any easier!
Lacie's Easy Peasy Pleasy Tips
I used an old biscuit cutter that has a attachment to cut out my donuts. If you don't have a donut cutter you could use those little medicine cups or anything small and round to cut out your holes. I hope you give these Easy Peasy Cinnamon Roll Donuts a try!
If you don't have a candy thermometer, use one of the donut holes to test.
If your looking for more breakfast recipes, check out these easy dishes…
Subscribe to Blog via Email