It's time for another Feature Friday with Family and Friends post!
When the boys are away this is how us girls play. When the men leave town, my girlfriends and I always come up with some fun way to get down. This particular weekend we decided to get our DIY on. When a friend is in need it's time to roll up our sleeves and get our hands dirty. There's nothing like good company, good food, and good crafting! Turning a table into an ottoman couldn't be easier and painting furniture without sanding first is the icing on the cake! I had so much fun working with my girlfriends on this project and it's very rewarding to see the smile on your dear friend's face when it's all complete.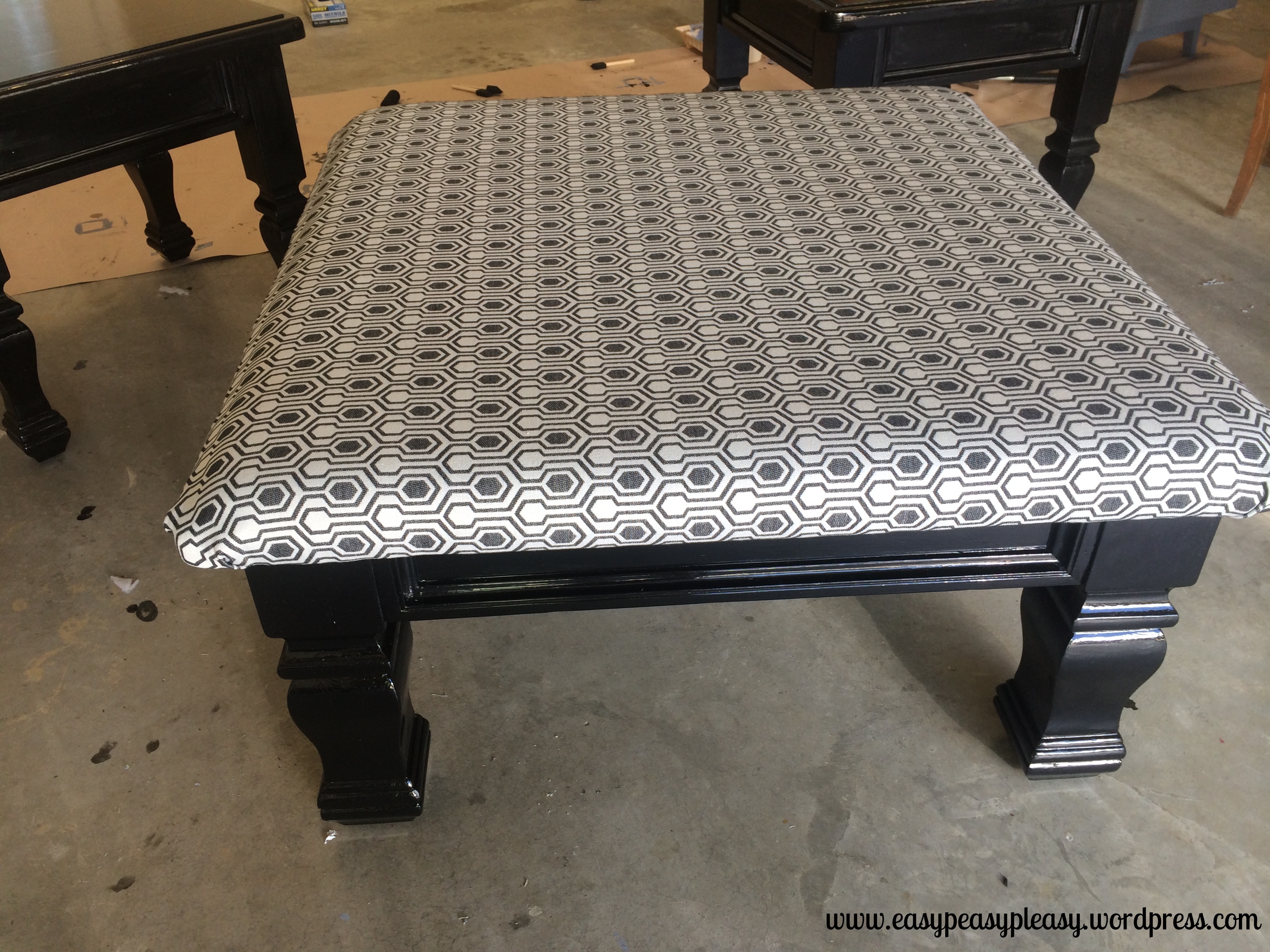 This is a very easy project and only takes 2 days to complete. You gotta give your paint plenty of dry time otherwise it could have been completed in one day. I've also found the perfect product to paint furniture without sanding. That makes the project really easy!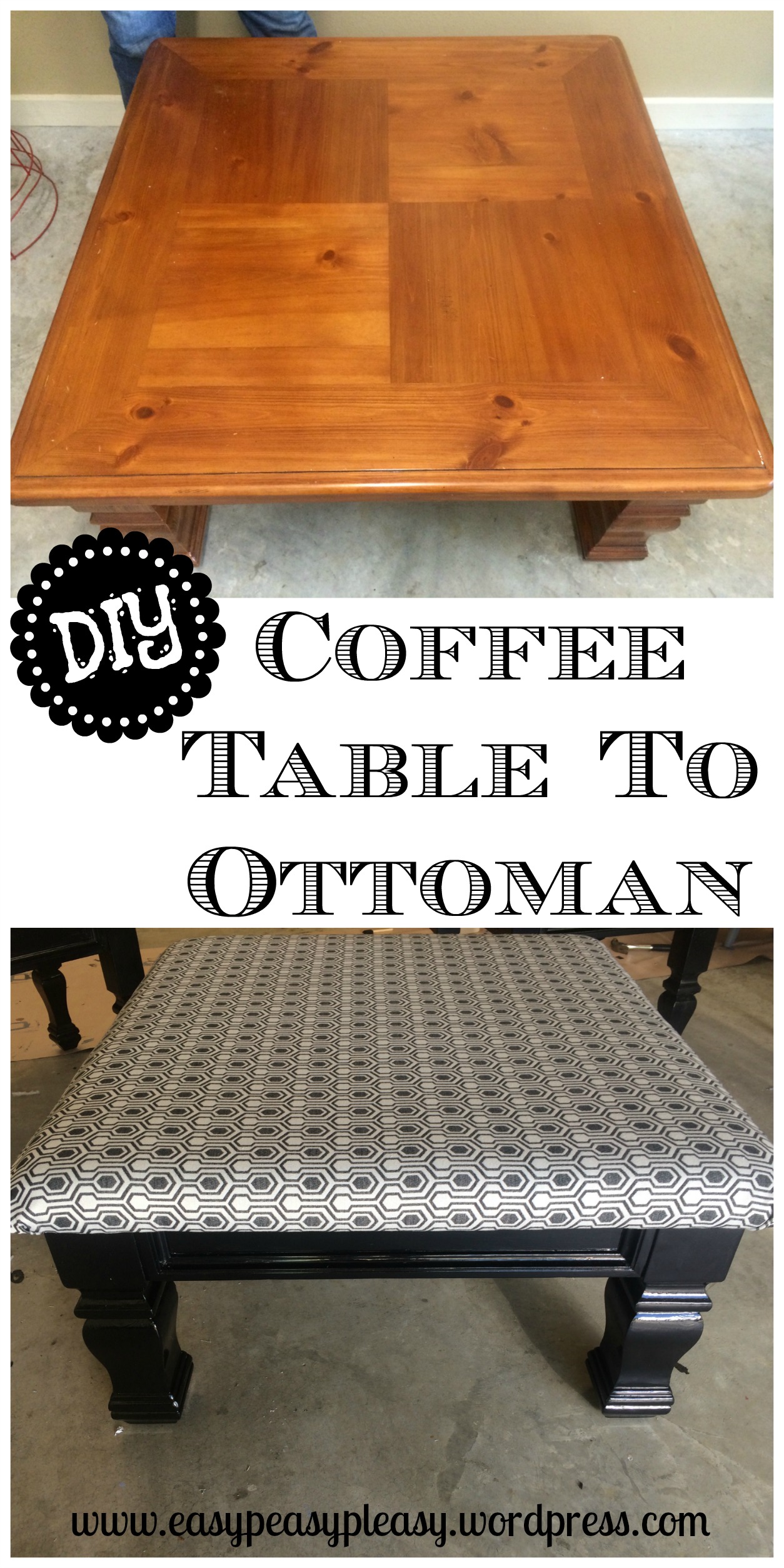 Let's gather up some supplies…
Table (of course), fabric, foam, loft batting, paint, primer, foam paint brushes, staple gun and staples.
The amount of fabric you will need depends on the size of your table. Make sure and measure giving plenty of allowance to staple and cut past the staples. You will need the same amount of loft batting. The foam should be the size of the table top. Measure, measure, measure.
I want to let you in on a great tip. I have found an amazing product. There is no need to sand down wood furniture to get that gloss coat off before painting. Cover Stain Primer is all you need. It almost has a chalk paint effect.
A little black was added to the primer just to give it a tint closer to black than the stark white that is in the can.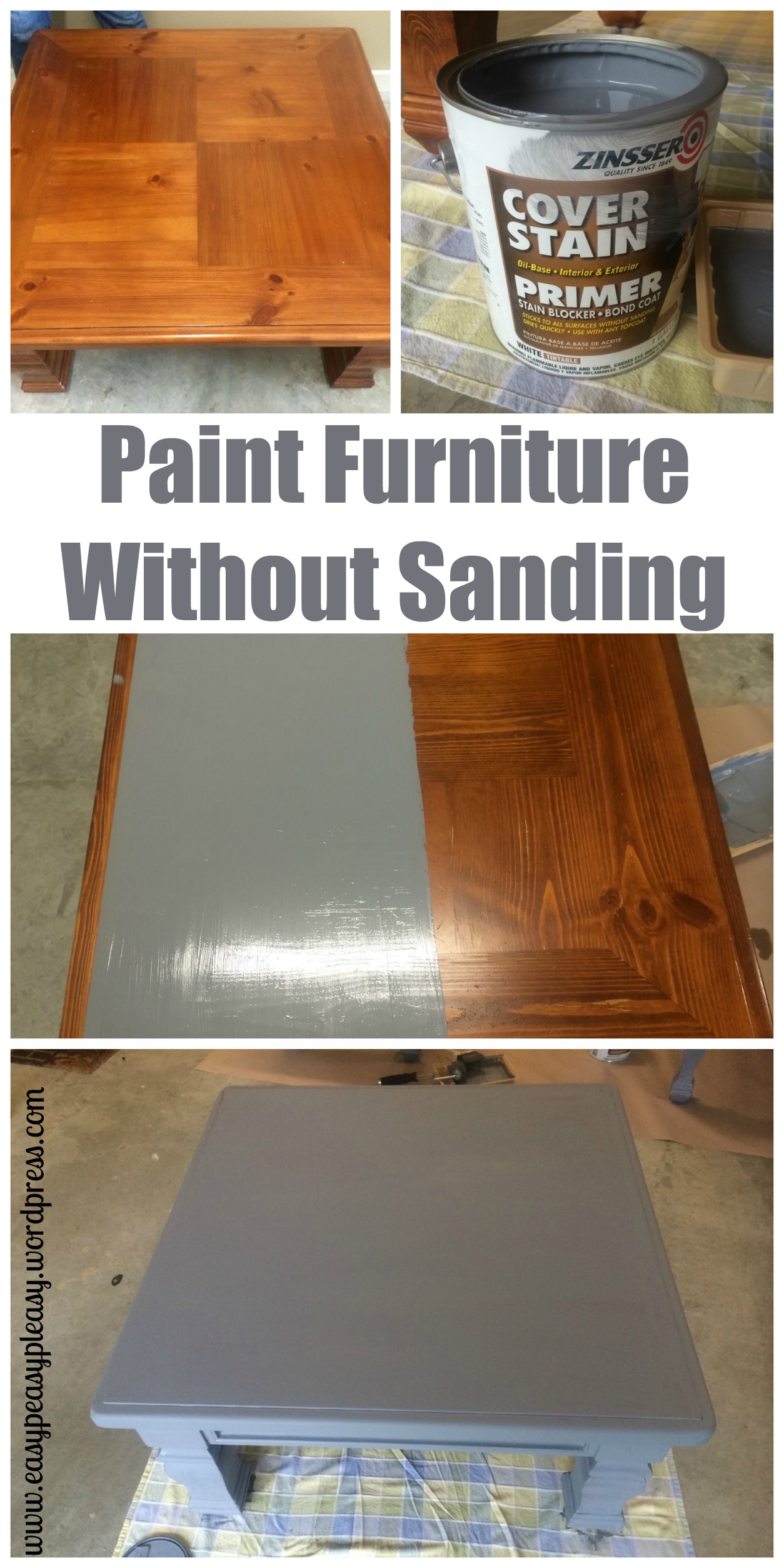 I haven't had a chance to try it out on laminate furniture but I'm guessing it would work great. If I give it a go I will definitely let you know!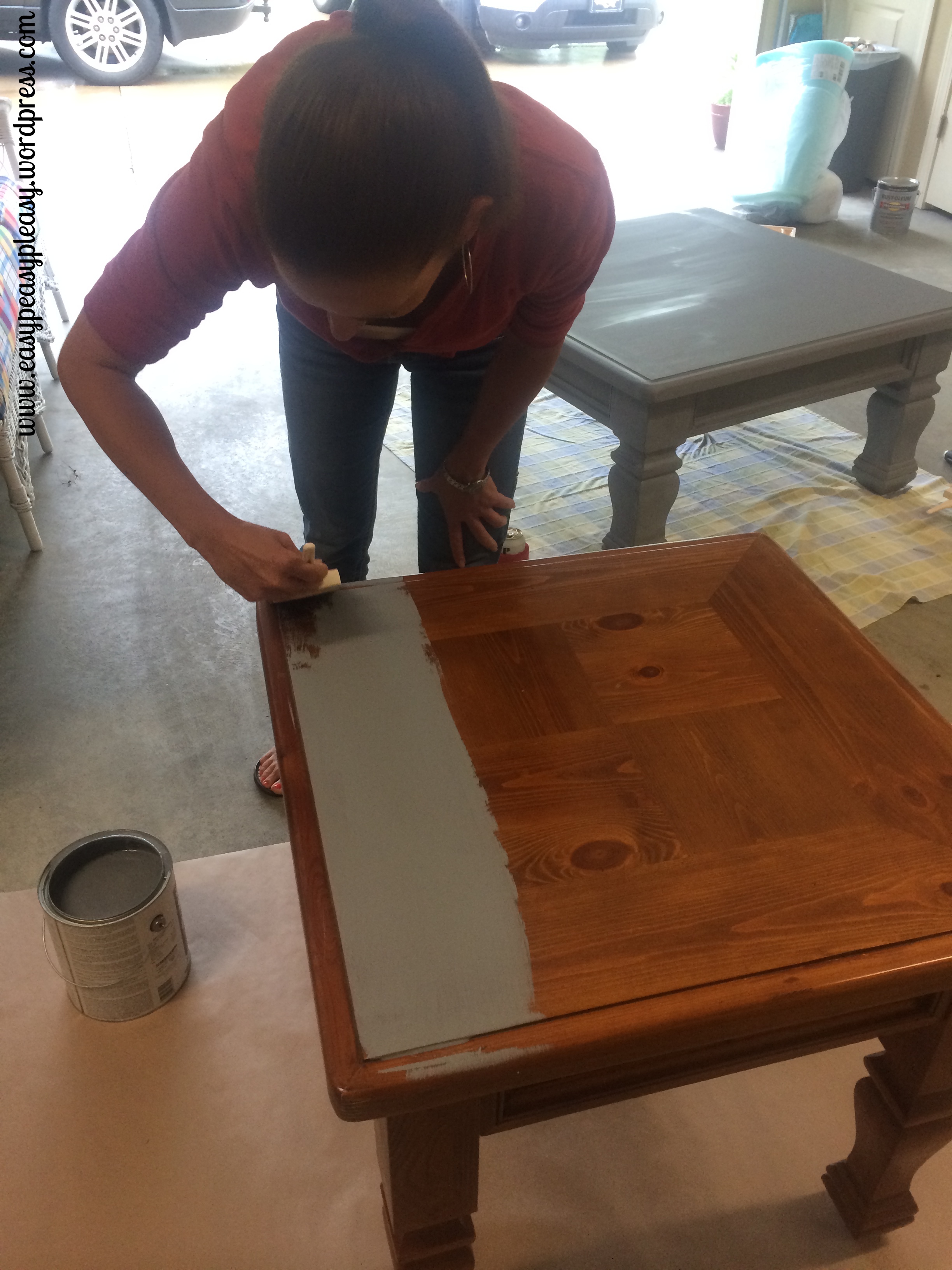 I really loved the color and thought the tables turned out pretty cute with the color stain on the legs and the black on the top.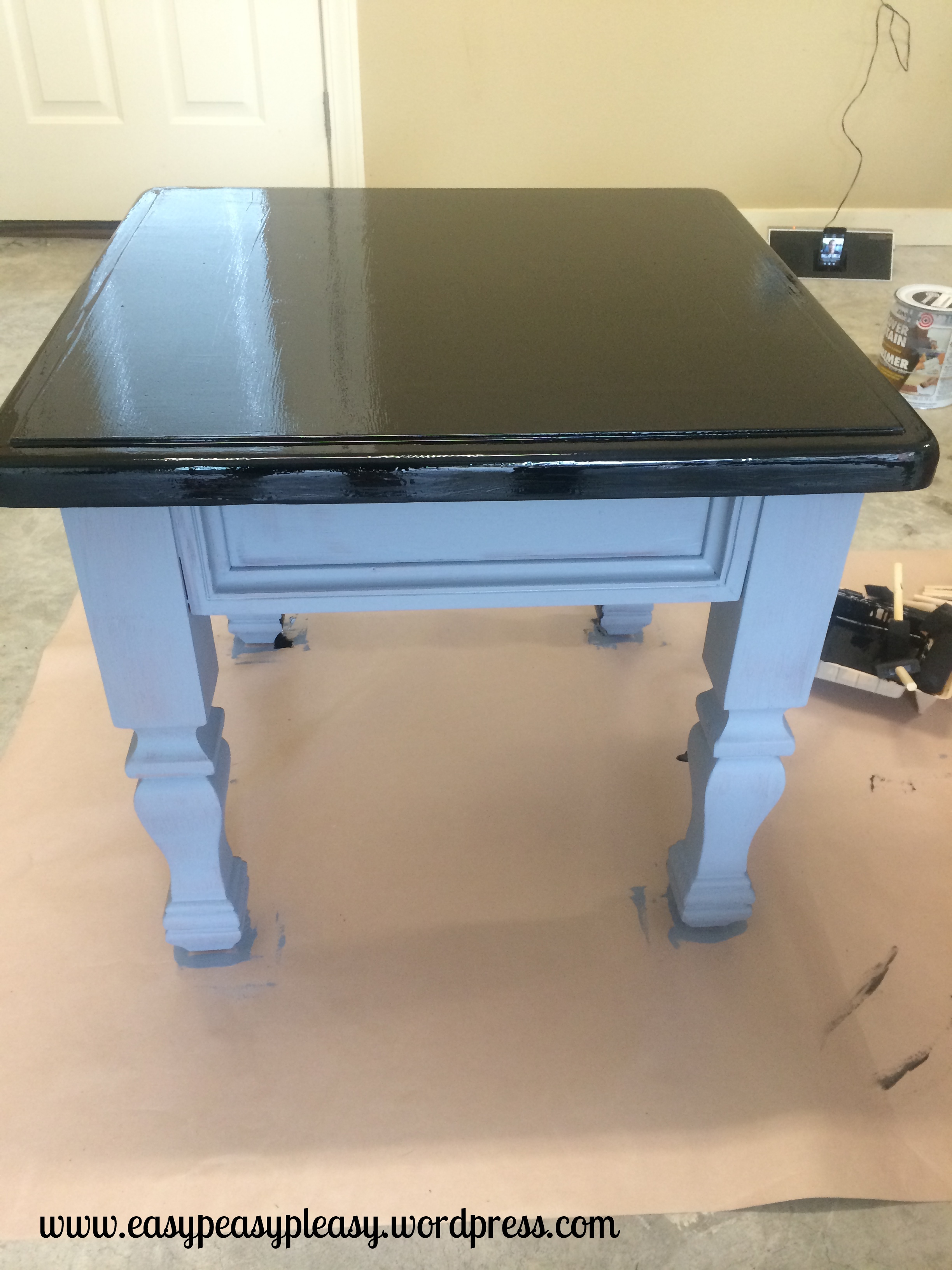 That color scheme just didn't work on this project so we forged on.
By the time we got done painting the Color Stain Primer on all three tables, the first table was dry and we immediately started painting on the black paint. Once all three tables were painted, we left to dry overnight.
Then, we laid the foam that had been cut to size on the top of the table and the loft batting over the foam.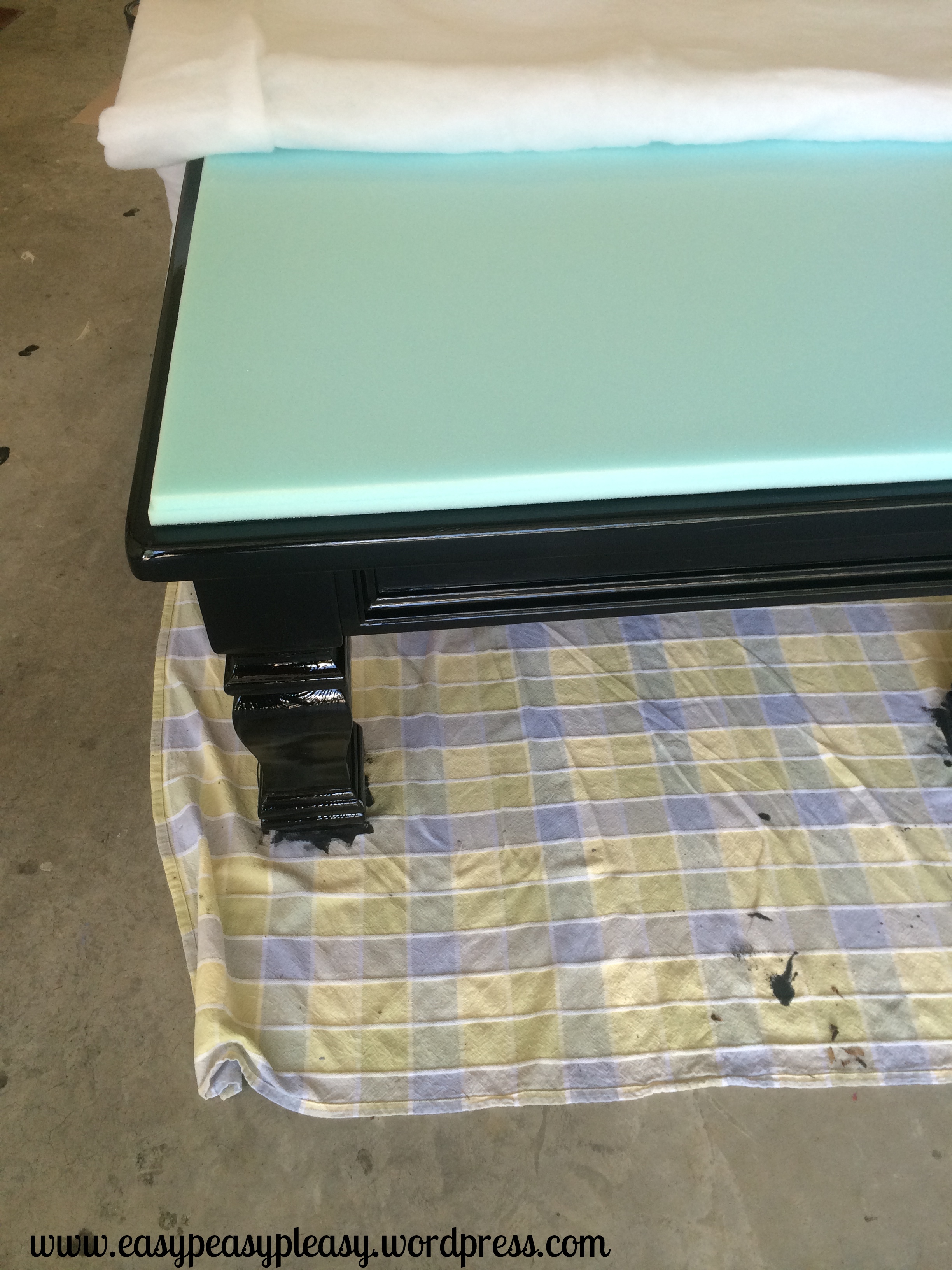 You could always use spray adhesive to give a little extra security between the foam and table but I wanted this ottoman to be easily converted back to a table if the need should arise. The depth of the foam is entirely up to your preference. Use 1″, 2″, 3″, etc. Make the choice by how much cushion you really want.
Once you have your loft batting in place over the foam, it's time to staple. This table made stapling fairly easy. It had a good 2 inch lip all the way around. I stapled the batting closer to the edge of the underside to give room for stapling the fabric in place.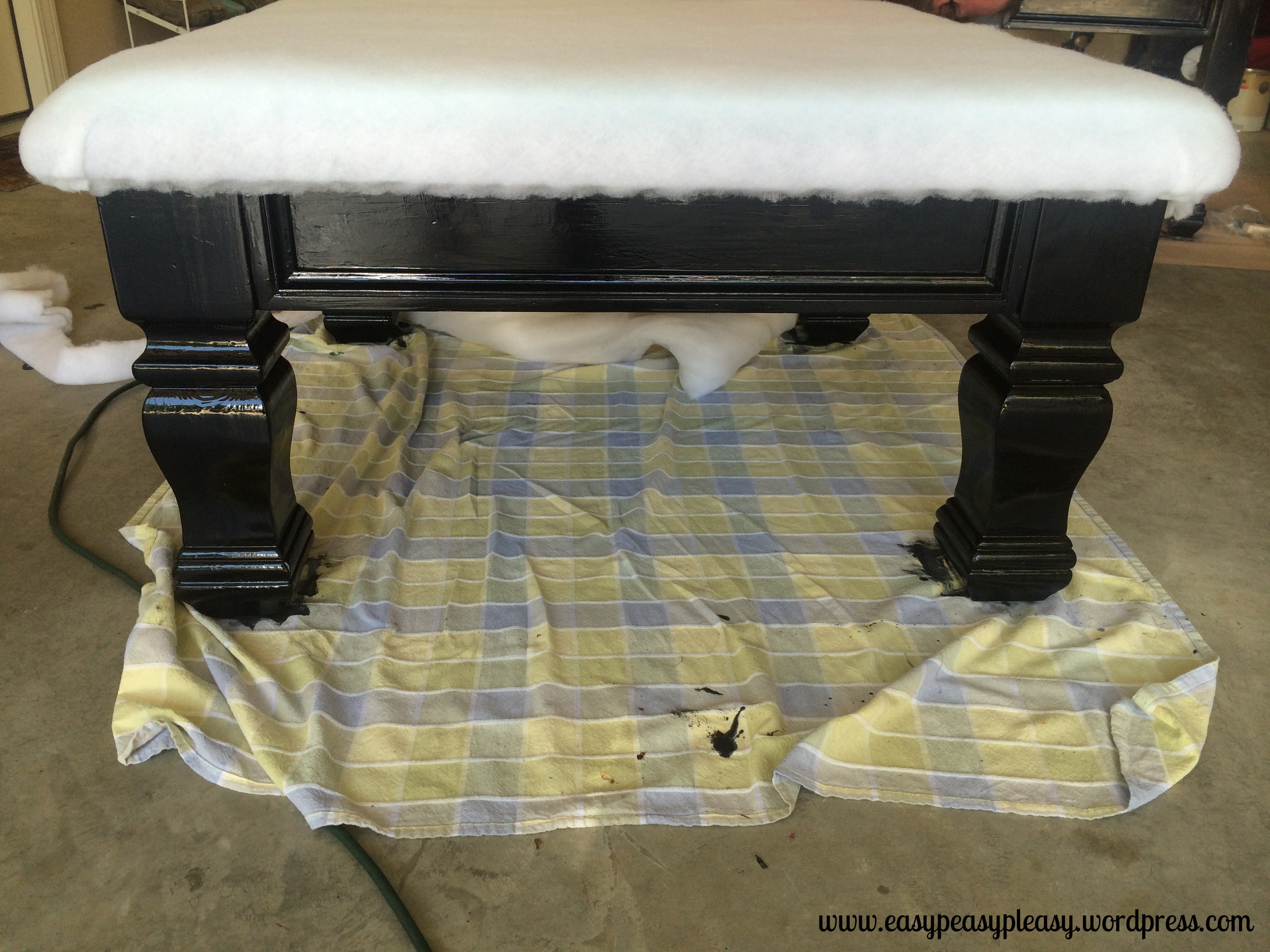 Finally, it's time staple on your fabric. This can be done by yourself but is much easier with a second set of hands. I started on one side in the middle. I stapled my first staple past the loft staples. I then moved all the way around to the opposite side, pulling the fabric tight, and placed a staple in the middle on that side. I then proceeded with the same steps on the last two sides. All that's left is to staple in between. Tally pulled and held the fabric tight as I went along with staple gun.
As Tally was pulling the fabric tight and I was stapling, Shayla was coming behind us and trimming the excess fabric. With three friends working together we knocked out the ottoman portion of this project in less than 2 hours.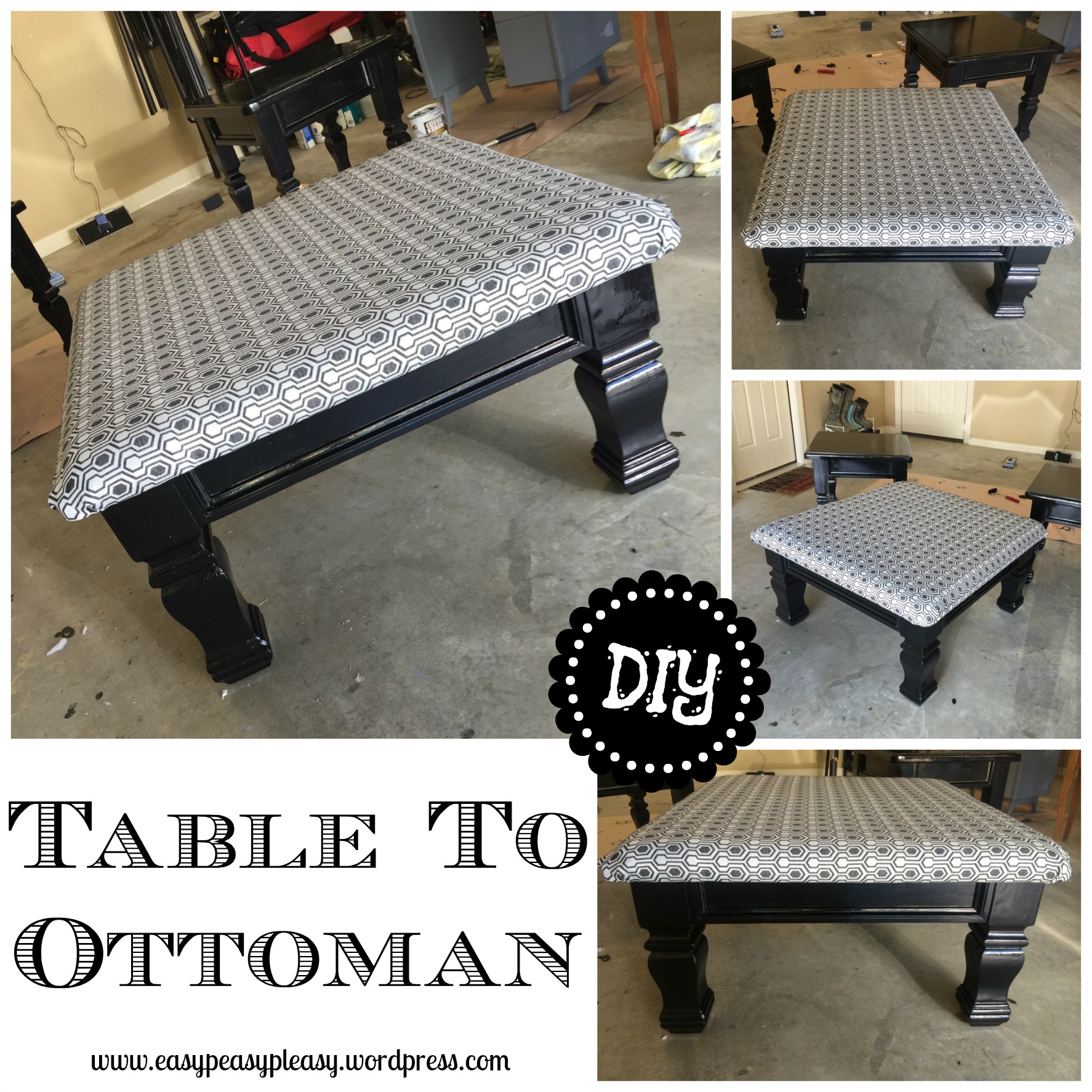 I had such a great time working with my friends on this project! Staple guns are so easy to use and that Cover Stain Primer worked like a charm. If you haven't taken on a project like this, I encourage you to give it a go! It really is much easier than you think. If you have questions about any of the steps just send me a comment. Don't forget to sign up so you don't miss any of my Easy Peasy ideas!
Subscribe to Blog via Email