If you've ever seen the movie Identity Thief with Melissa McCarthy you will totally get this title. If you haven't…well…my milkshake is better than yours! LOL!
Actually…my sister-in-law Brandy and I were chatting one day about recipes. Brandy said they had made the most delicious milkshakes ever using something out of the ordinary. I just had to know what it was! I must say, it's a pretty brilliant idea! I mean really…why have I not thought of this yet?!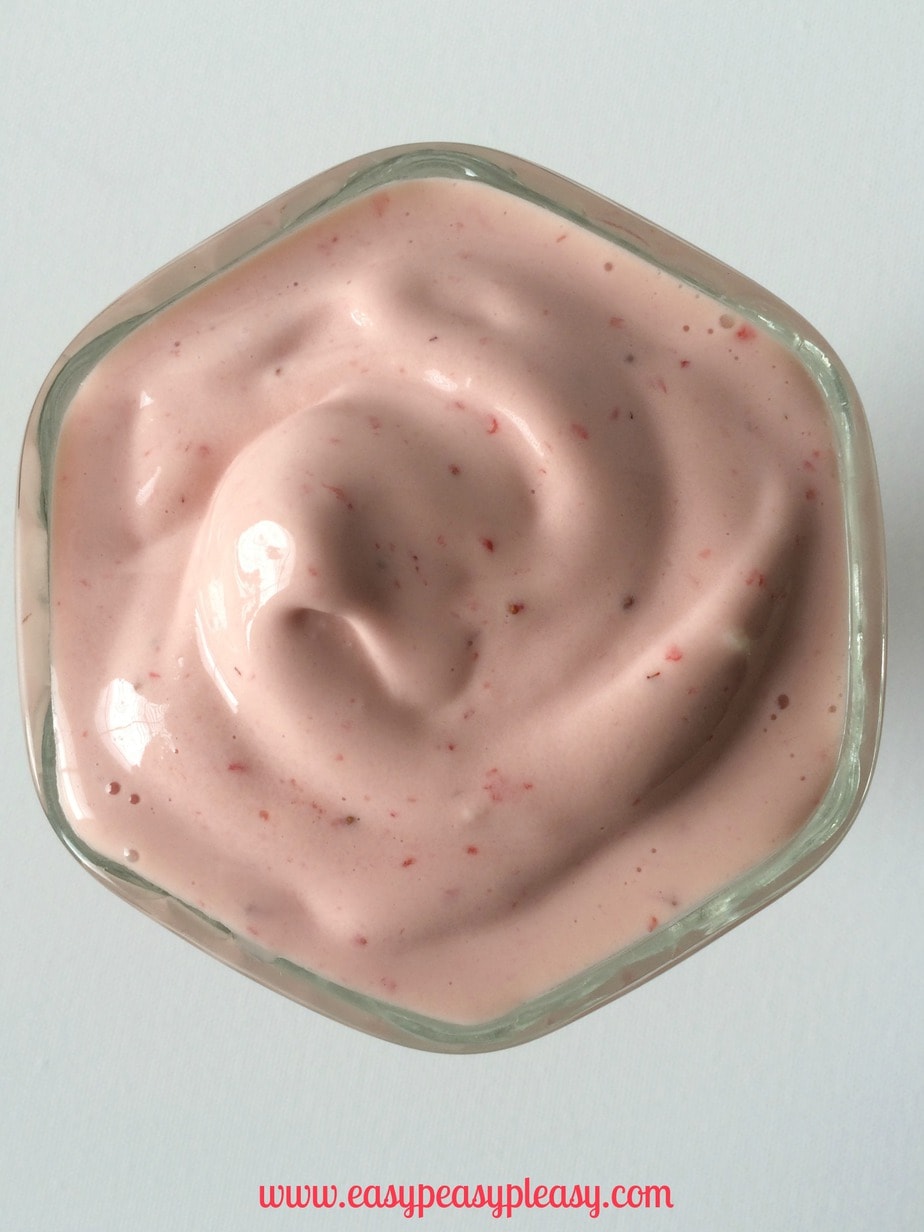 So, I tried out the idea and text Brandy to tell her just how brilliant she is, when she text back saying her hubby, Lance, actually came up with the idea. Big high five to my brother-in-law! Lance, you are a pretty smart guy sometimes!

Freezer Jam isn't just for toast and biscuits anymore! Throw a couple spoonfuls in with your ice cream for a great summer time treat!
Strawberry Freezer Jam Milkshakes
Servings: 2
Difficulty: easy
Ingredients
2 cups vanilla ice cream
1/3 cup milk
1/2 cup strawberry freezer jam
Directions
Blend together all ingredients until smooth. Serve and enjoy!
easypeasypleasy.com
Seriously!…Doesn't this sound amazing! It is beyond belief how good these Strawberry Freezer Jam Milkshakes turned out! I'm thinking you could use any flavor freezer jam you have to make up these milkshakes! This recipe is easily doubled or tripled!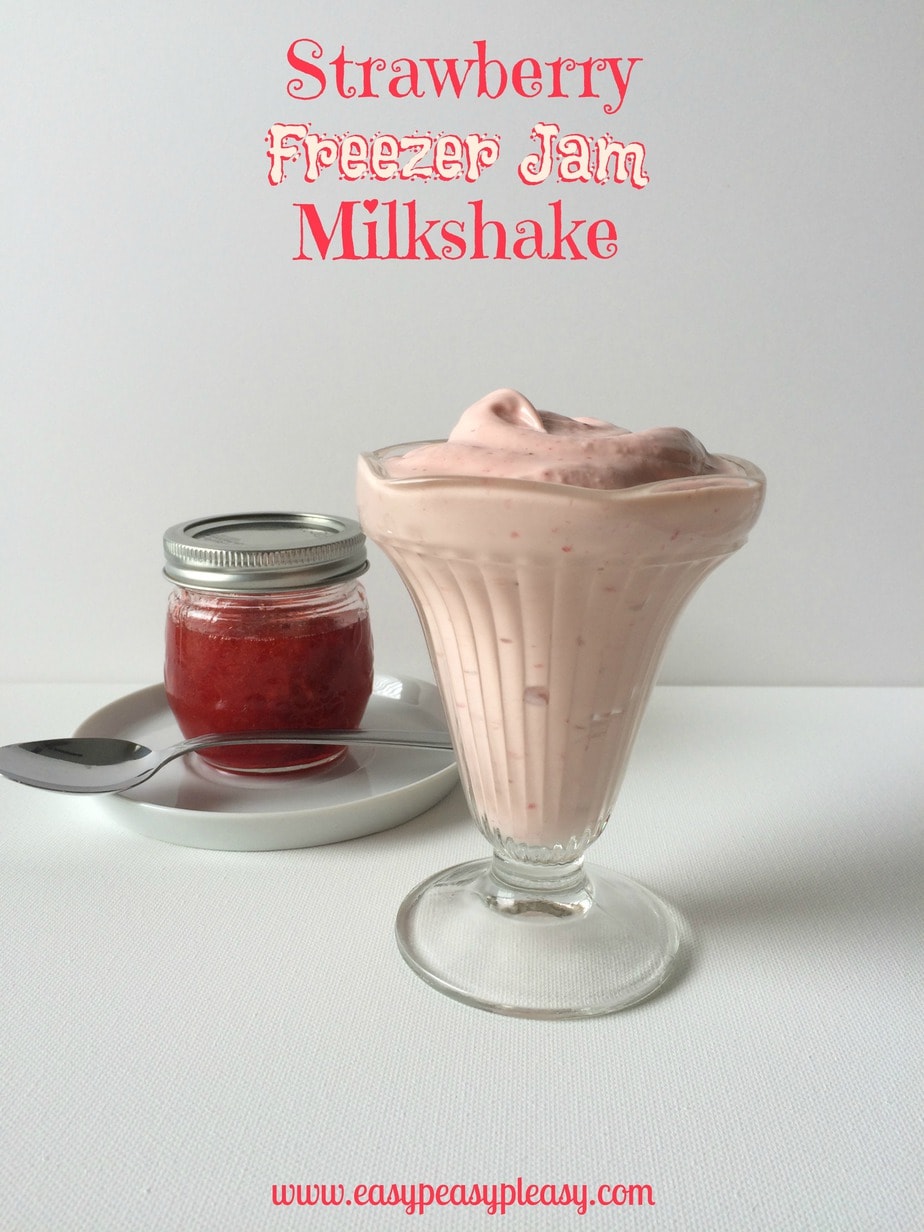 All you gardeners out there who are growing fruits, canning and making freezer jam…should give this recipe a try! I'm telling you, this milkshake is the most delicious milkshake I've ever eaten!
Thank you Brandy and Lance! XOXO! Love you guys!