Summer is slowly fading away and the kids are back in school. I don't know about you but this first week back to school has wiped me out. I've really been cooking the easiest meals imaginable. One of those easy go to recipes is my Caesar Parmesan Crusted Chicken. Sometimes, I need a fresh take on the plain old boring chicken breast. I love Caesar salad and Caesar dressing so why not add that flavor to the chicken itself.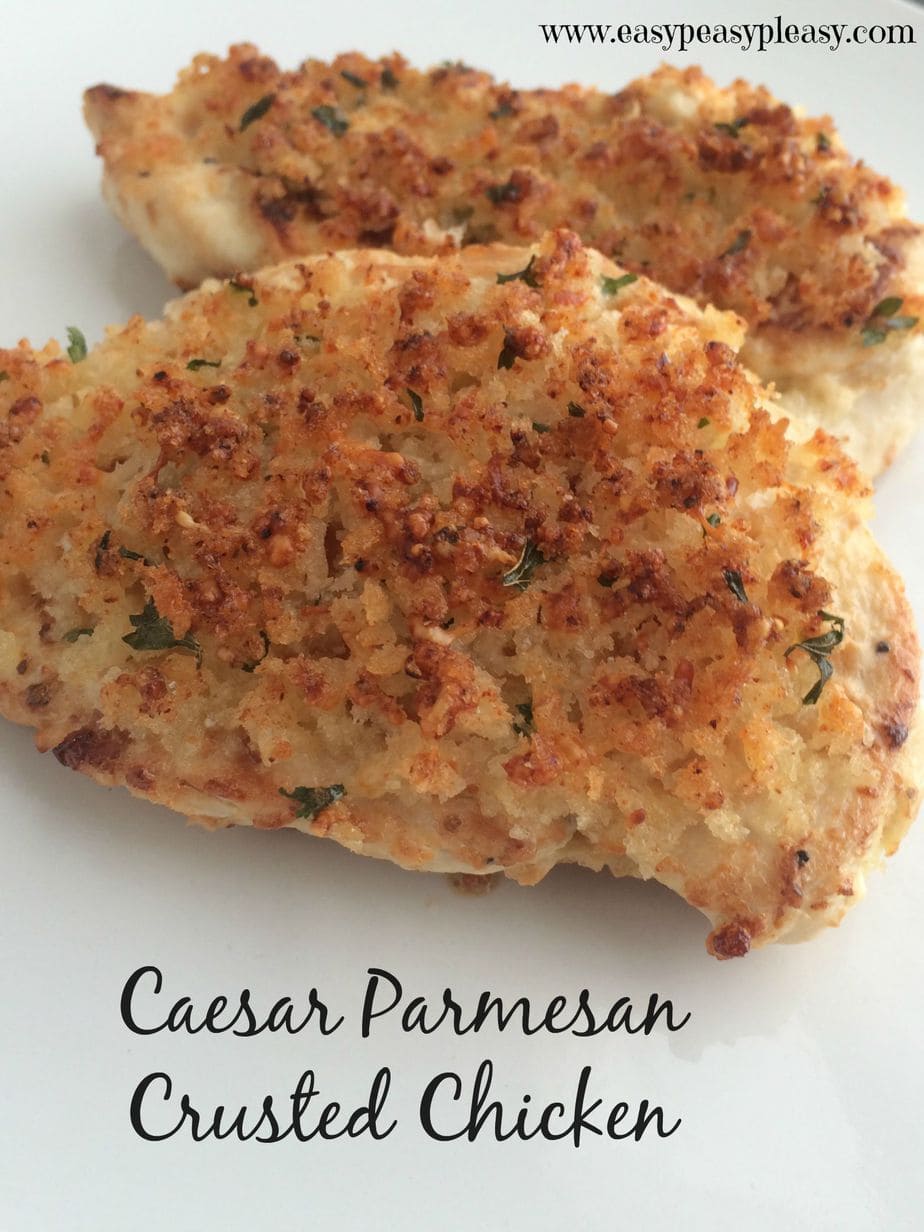 You can make this chicken really easy, if you butterfly and halve the chicken breast ahead of time. I always buy a large pack of chicken and halve each breast when I come home from the grocery store. It gives you a better portion of chicken and actually doubles the amount. I use what I need that day and freeze the rest.

Caesar Parmesan Crusted Chicken
Servings: 6
Difficulty: easy
Ingredients
3 chicken breast
3/4 cup caesar dressing, divided
1/2 cup panko bread crumbs
1/2 cup Parmesan cheese, grated
4 tablespoons melted butter
salt and pepper
fresh parsley, chopped
1 tablespoon olive oil
Directions
Butterfly and halve the chicken breast. In a large resealable bag, place your halved chicken breast and 1/2 cup of the dressing. Mix until well coated. Refrigerate and let marinate for at least 30 mins. Marinate longer for a stronger flavor. Heat olive oil in a large skillet over medium heat. Saute marinated chicken breast for 4 to 5 mins on each side. Brush with remaining dressing. In the meantime, mix the panko, Parmesan cheese, parsley and melted butter in a bowl until well combined. Add salt and pepper to taste. Place the cooked chicken breast on a rack in a sheet pan. Evenly top each breast with the panko mixture. Place in the oven under a low broiler and watch closely. Chicken is done when panko crust is golden and crisp.
easypeasypleasy.com
I love the flavors of this chicken. My kiddo gobbles it up! Anytime my kiddo likes what I cook, I know it's a keeper. Sometimes to round this meal out, I take a real shortcut and buy refrigerated spinach cheese tortellini and Alfredo sauce and whip up a quick salad. But, when I have a little extra time, I make Summer Vegetable Stacks. You can fine that recipe here.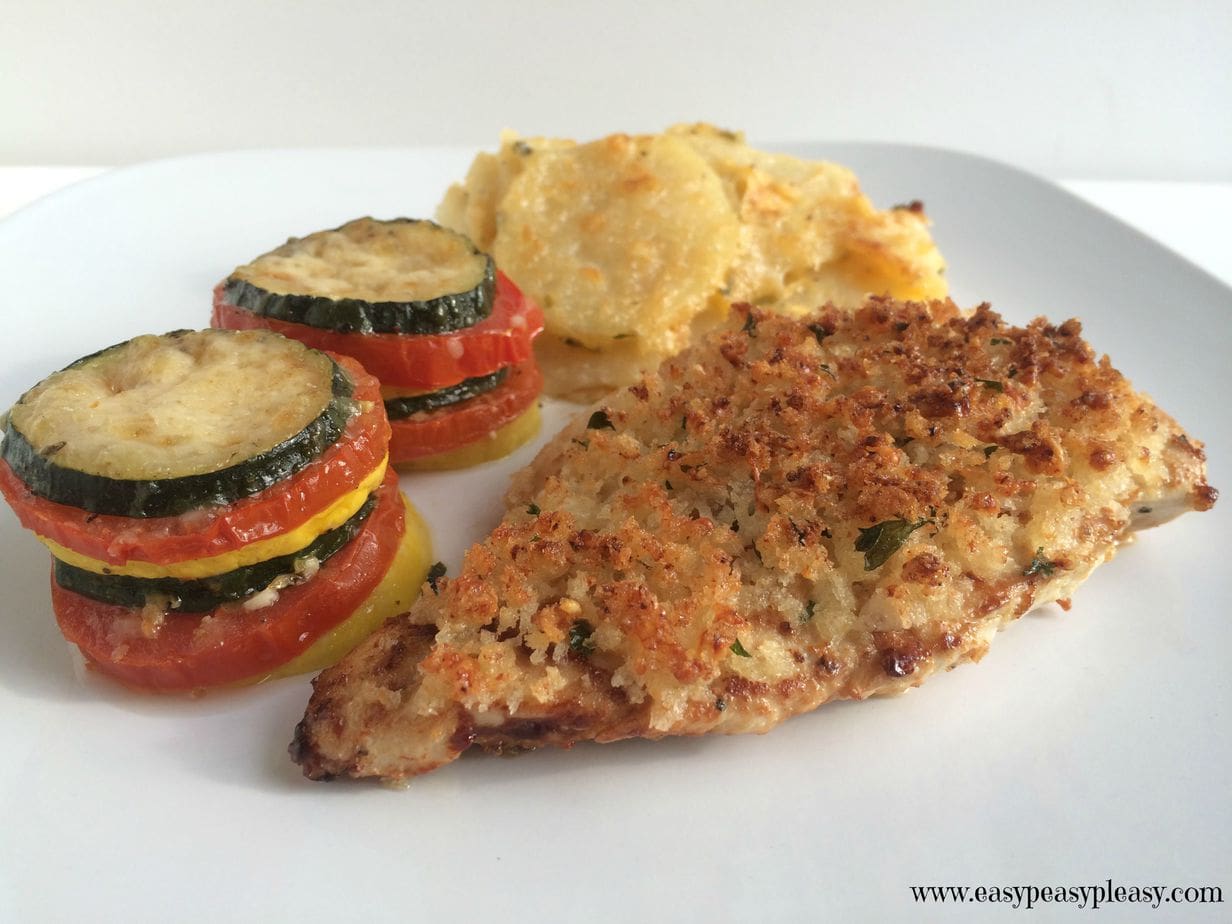 Don't forget to sign up with your email to get all things Easy Peasy sent right to your inbox!