Do you remember that Monster Munch recipe I posted last week? Well, I made so much that it had to be shared. I could just throw it in a ziploc bag and share it with my friends and neighbors. But, that's just not my style. I probably have every size treat bag that you can imagine on hand at all times. Since I keep them in stock, I might as well use them. If I'm going to use a treat bag then I'm going to need some kind of label or topper. This is where my Spooktacular Treat Bag Toppers come in handy.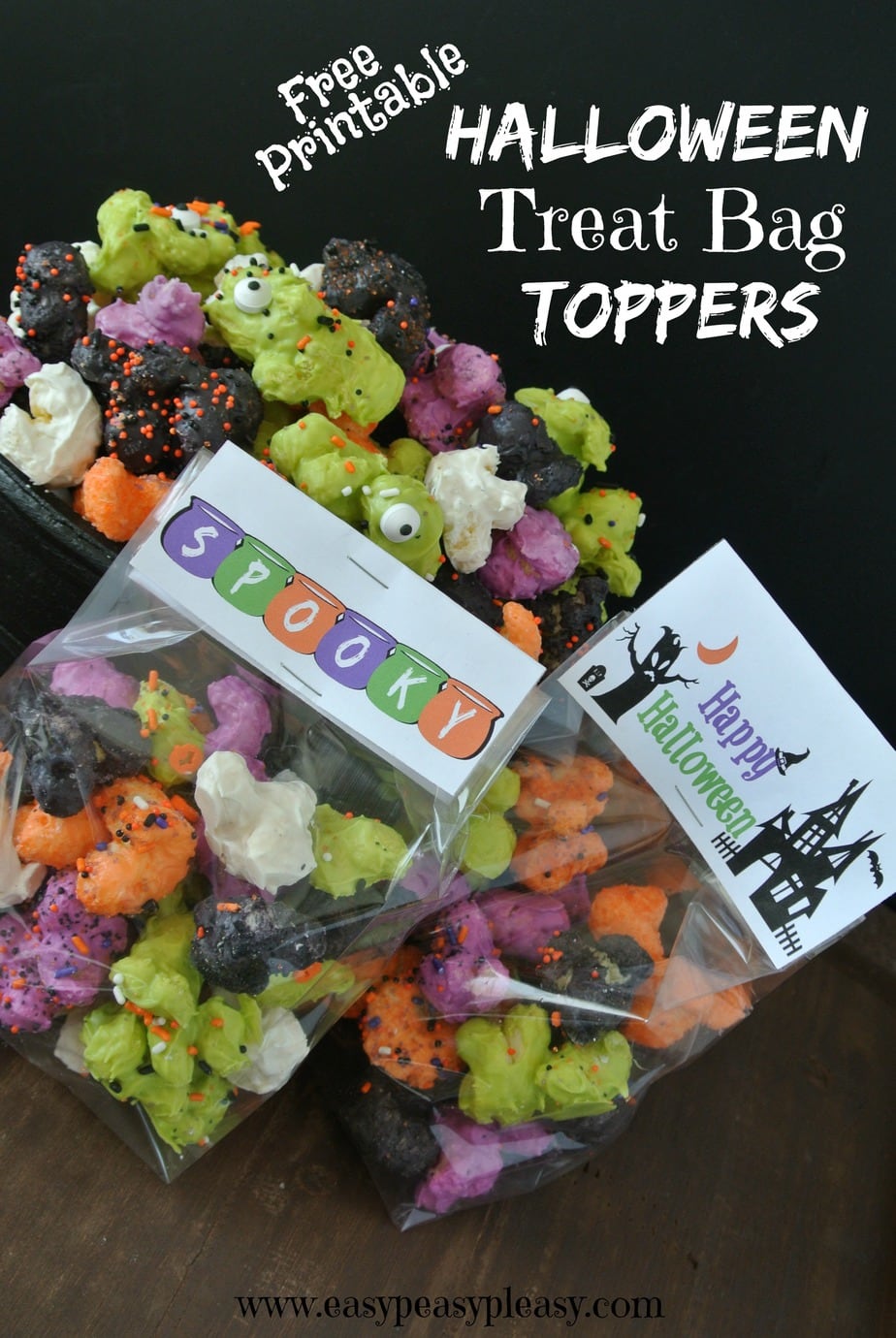 If you are looking for a way to add a little spooky to your your Halloween goodie bags then look no further. These printable treat bag toppers are the perfect addition to those Halloween goodie bags and it's free.

It's so easy to use this printable. All you have to do is print, cut, fold and staple.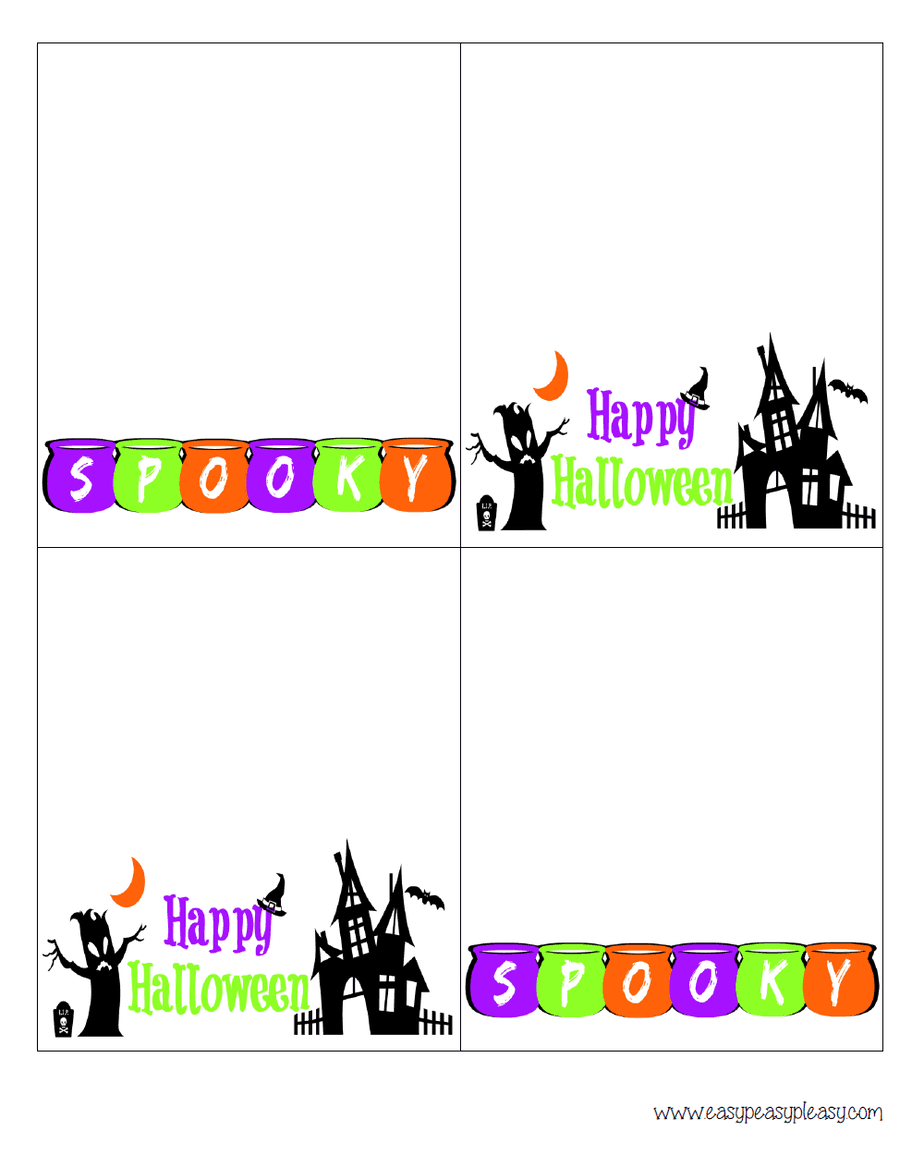 Get the Spooktacular Treat Bag Topper Printable here.
On the Spooky topper you can use the extra blank space to write who the treat is going too or just leave it blank. The choice is yours.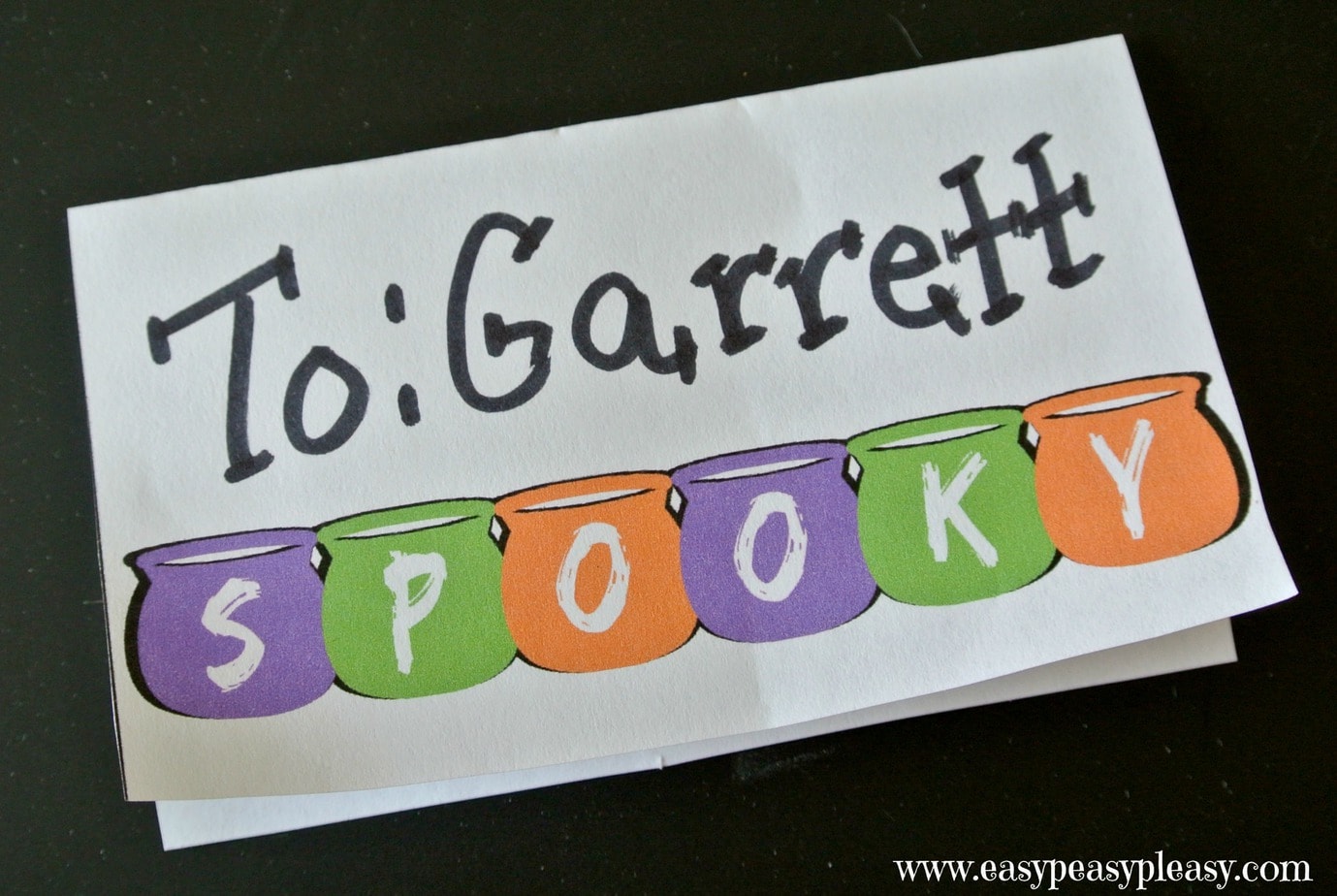 You can fill the bags with pre-made goodies or toys but if you are looking for the recipe to the treats in the bags, you can find my Monster Munch recipe here. It isn't popcorn.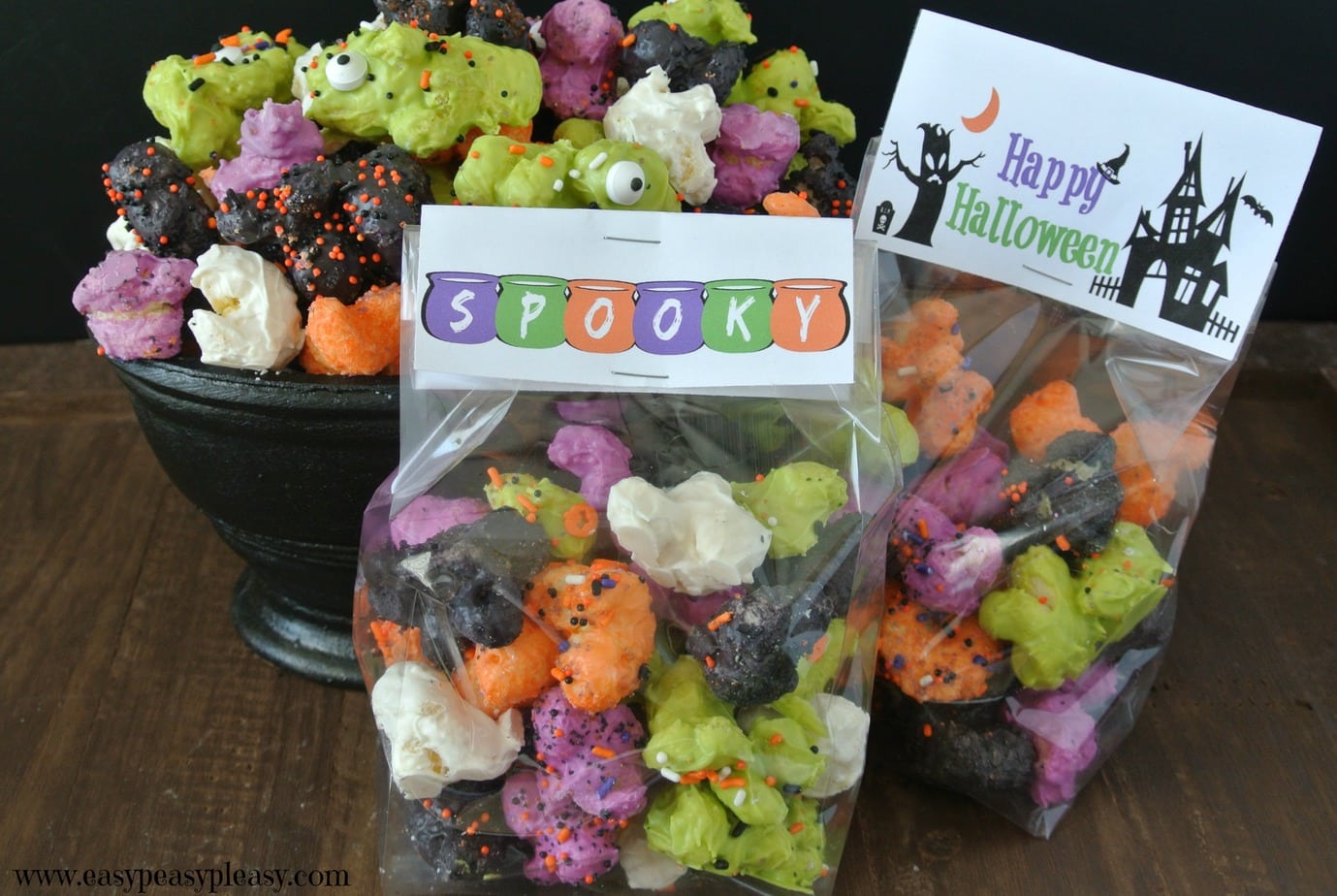 I hope you have a spooktacular Halloween! I need of more Halloween ideas? Use the search box and enter Halloween. All Halloween ideas will pop up.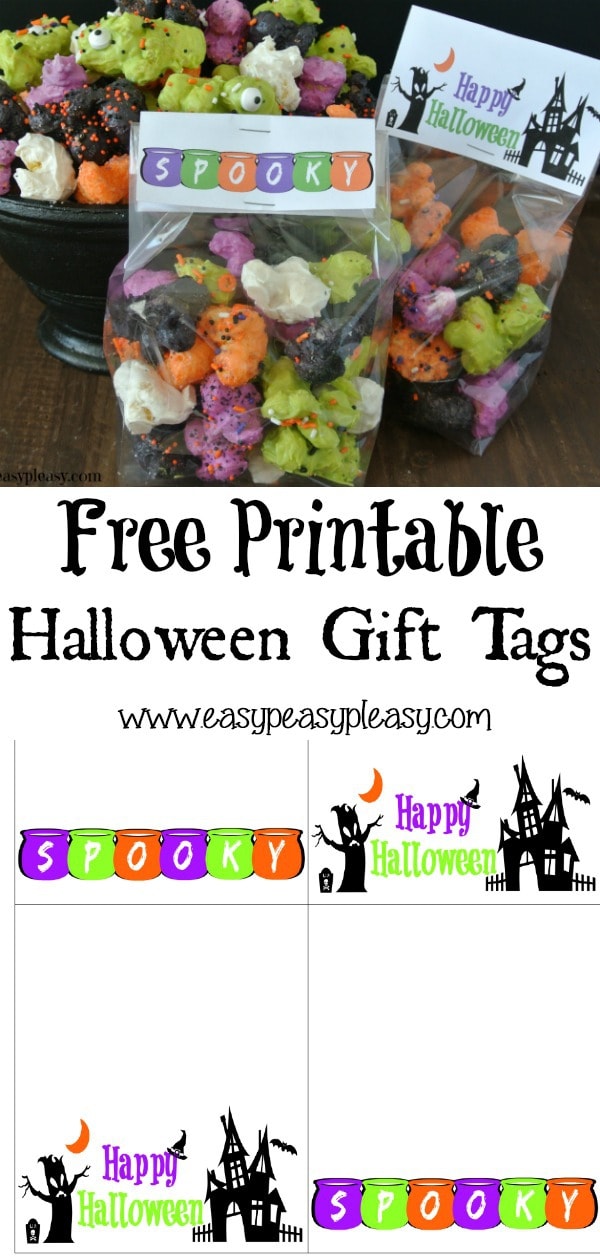 If you are looking for more Easy Peasy ideas, signup with your email and I will send them right to your inbox. You can also follow along on my favorite forms of social media by hitting the icons below.