Candy Corn is a huge addiction in my house. I think it's because you can only really find it this time of year. With Halloween only a few days away, it's time to put in gear those last minute ideas. Sometimes, I procrastinate or just get too busy and realize I need something super easy and super quick to top off my holiday. This Candy Corn Munch is the perfect quick sweet treat for your last minute Halloween needs!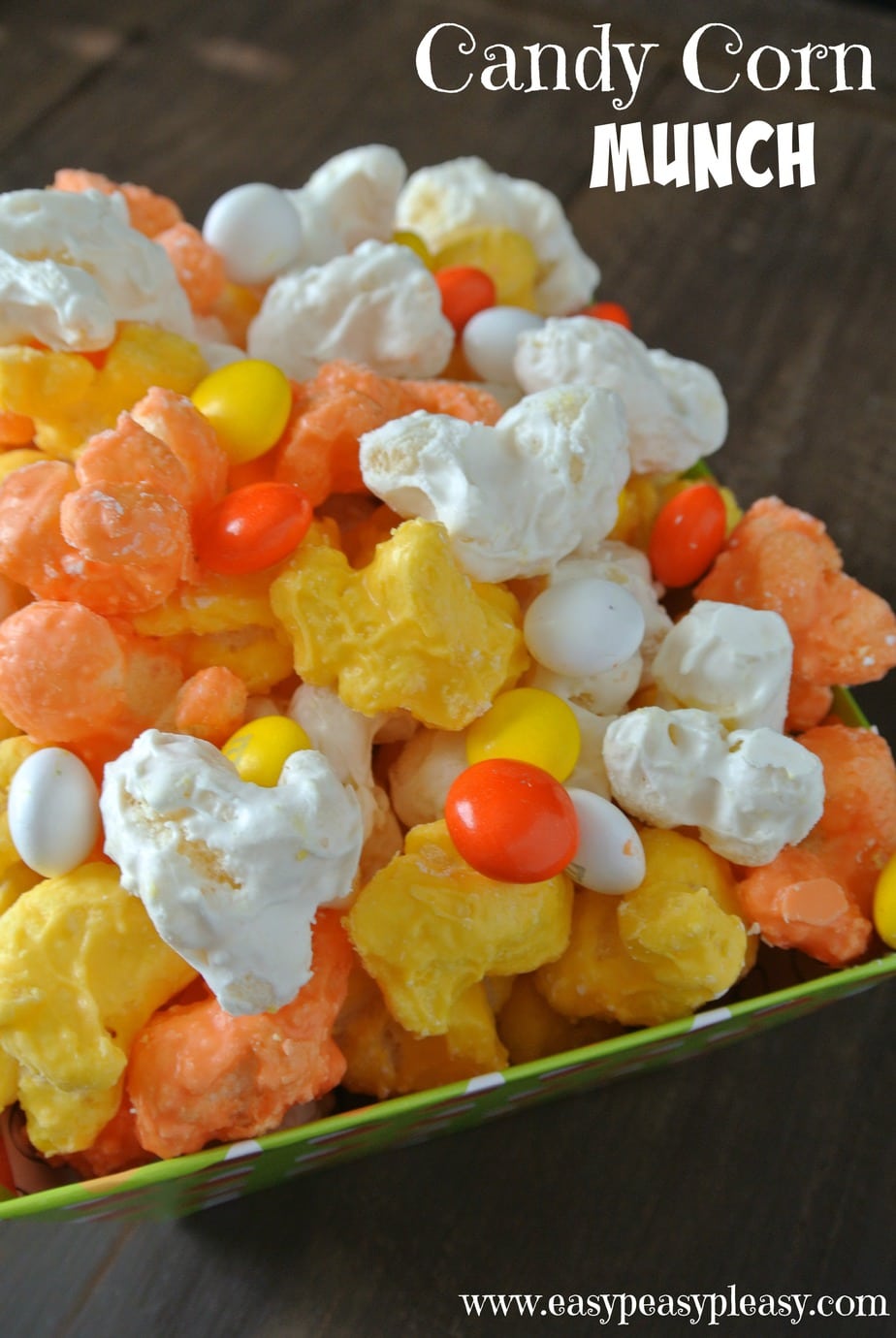 There is nothing to making Candy Corn Munch! Just a few simple ingredients and you will have a cute crowd pleasing snack in minutes!

You can mix all of the colors together or simply layer each color for the candy corn effect. You can also use regular candy corn in place of the M&M's. The choice is yours!
If you have never heard of Chester's Puffcorn then you may be wondering what it is…you can find it in the chip aisle.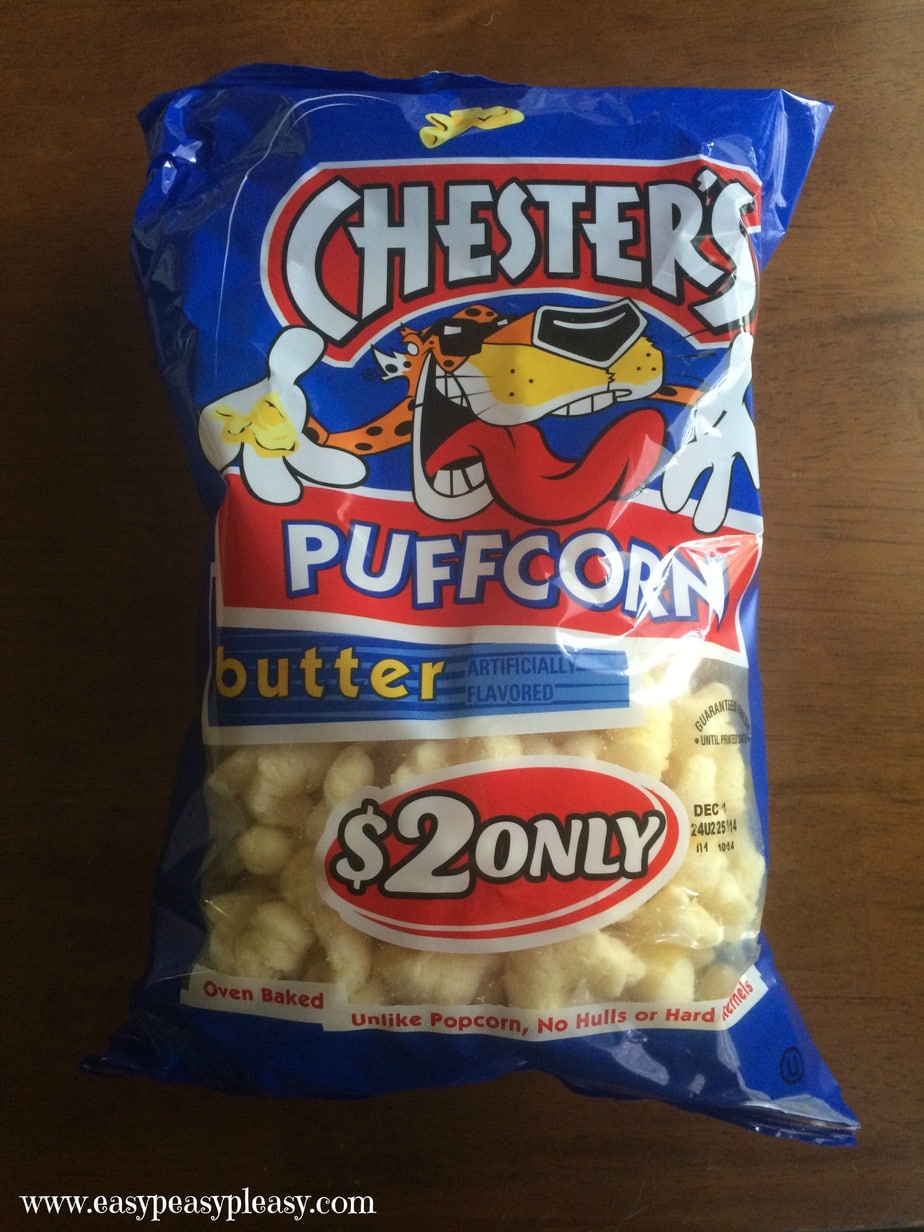 If you are in a rush and need a quick Halloween treat then I hope you give this recipe a try. If you are looking for other fun Halloween treats, you can find my
Mummy Nuggets using only 3 Ingredients here.
3 Ingredient Peanut Butter Pumpkins here.
3 Ingredient Baby Ruth Candy Corn Snack Mix here.
3 Ingredient Monster Munch here.
Are you in need of some cute Halloween treat bag toppers? I've go you covered.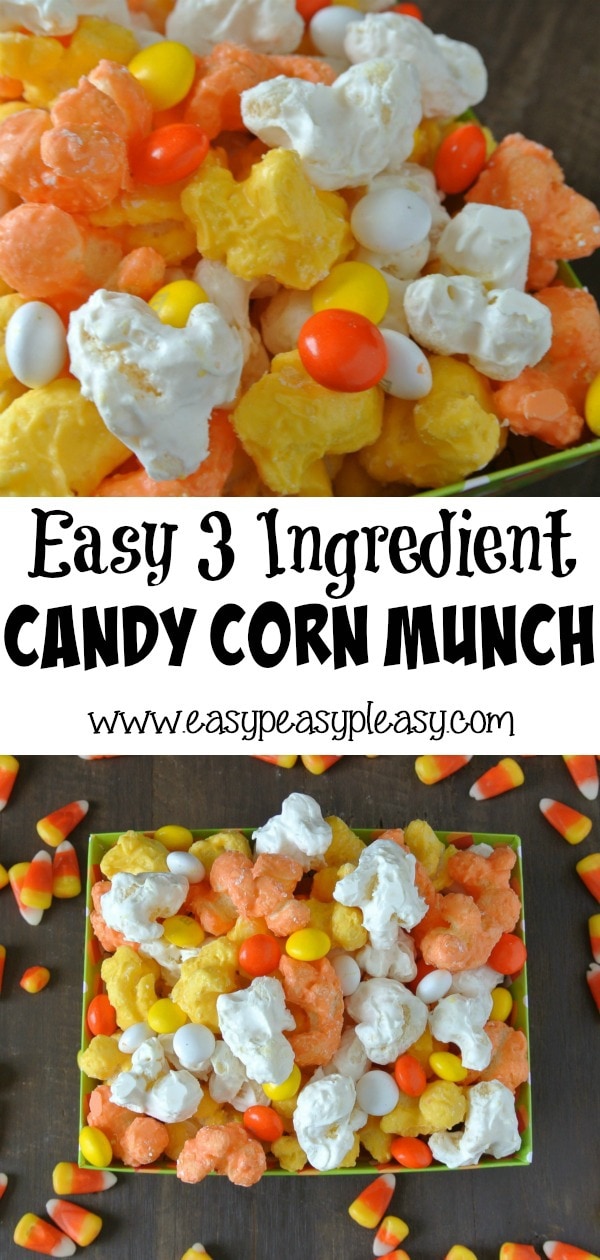 Candy Corn Munch
Ingredients
3 bags, butter flavored Chester's Puffcorn
Orange, Yellow, and White Candy Melts
Candy Corn M&M's
Directions
Melt one color candy melt at a time according to package directions. Mix Puffcorn and melted candy in a large bowl until all Puffcorn is completely covered. Pour evenly onto wax paper to let harden. Continue using the same steps with remaining candy melts and Puffcorn.  Once all candy has harden, mix in Candy Corn M&M's. Store in airtight container until ready to serve.
easypeasypleasy.com
Subscribe to Blog via Email