Christmas time = pie time!
It's just not the holidays unless you are eating pie. My all time favorite pie is Pecan Pie and my all time favorite dessert is Cheesecake. This pie is the best of both worlds. In my opinion, you can't go wrong when combining these 2 yummy desserts into one.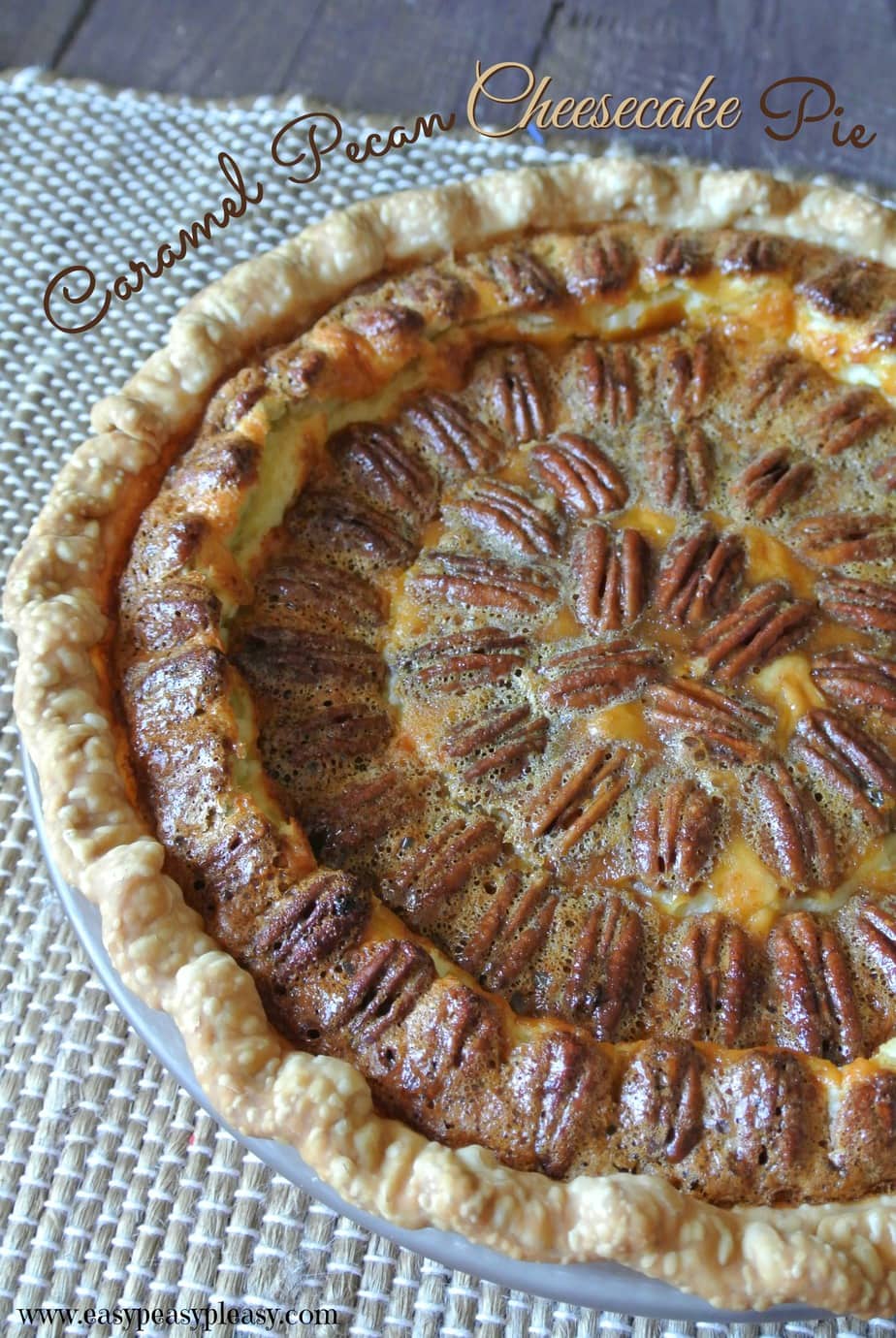 Let me be honest…my favorite thing about writing this blog post besides the pie is figuring out how to add a slide show displaying the steps of the pie!
This slideshow requires JavaScript.
I still think it's amazing that you pour the caramel on last and to the point that you can't tell there is anything else in the pie shell. Then, in my wonderful magical oven, all is revealed…well, after about 40 mins of cook time that is. The caramel sinks and the pecans come through.

Caramel Pecan Cheesecake Pie
Ingredients
1 sheet refrigerated pie pastry
1 pkg cream cheese, softened
1/2 cup sugar
4 eggs, divided
1 tsp vanilla
1 1/4 cups pecans
1 jar caramel ice cream topping
Directions
Preheat oven to 375 degrees. Line a 9 inch pie plate with pie pastry. Trim and flute edges. Beat cream softened cream cheese, sugar, 1 egg, and vanilla until smooth. Spread cheesecake mixture into pastry shell. Sprinkle pecans on top. Whisk 3 eggs and gradually whisk in caramel topping. Pour slowly over pecans. Bake for 40 to 45 mins. Cool completely on wire rack. Refrigerate for at least 4 hours or overnight before slicing. Eat and Enjoy!
easypeasypleasy.com
As you can see this pie is very easy to make. I like how pretty the pie turns out when you place the halved pecans in a circle but you can also used chopped pecans sprinkled evenly on the top. This may save you a little time. As you notice in the recipe this dessert needs to be refrigerated so it's a great make ahead option as well.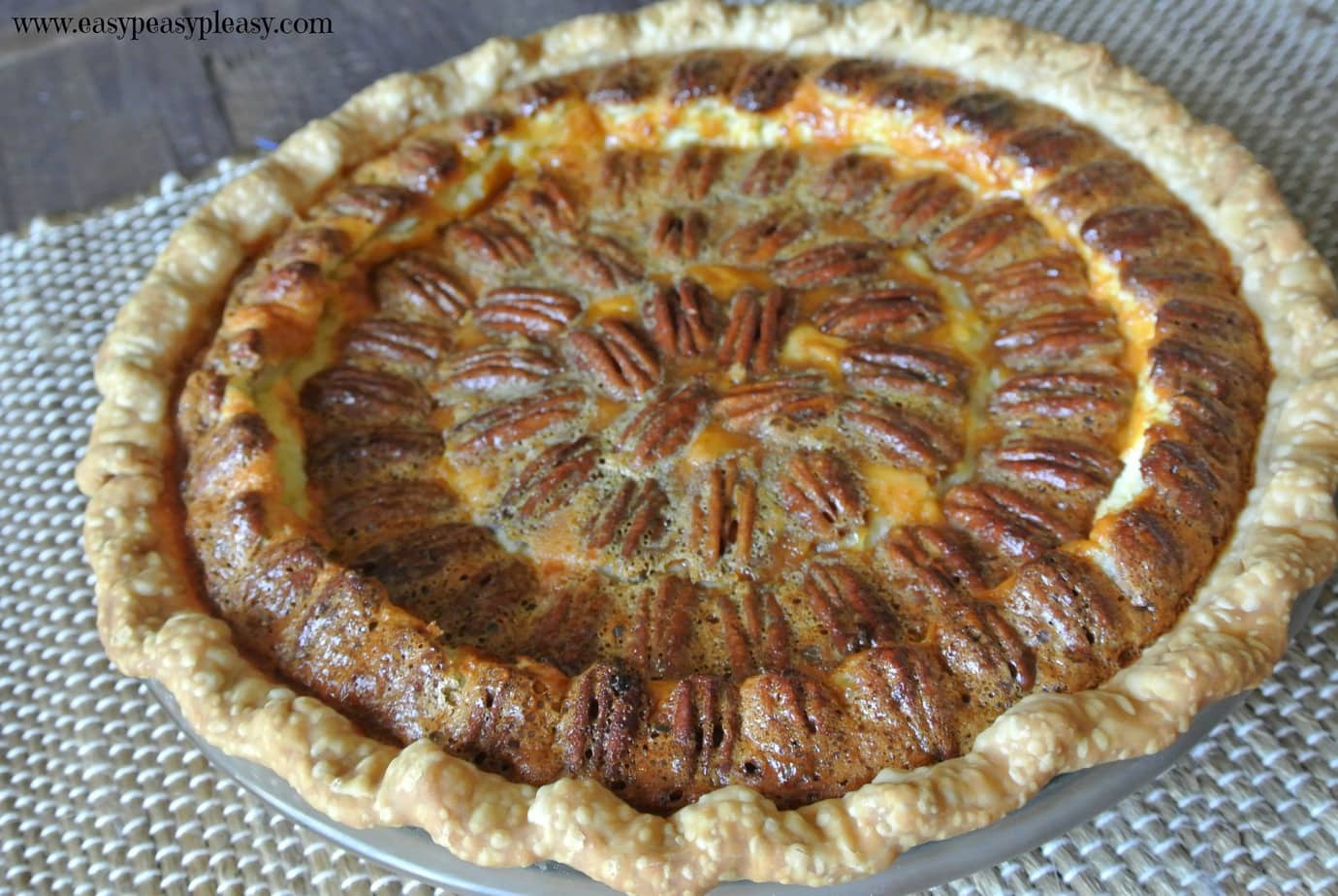 Once again I must give credit where credit is due. Thank you to my amazing sister in law, Brandy! She gave me this recipe many years ago and I've been making it ever since.
If you like cheesecake and you like pecan pie then this is a must try. It's a great twist on the traditional pecan pie for the holidays. Make sure to sign up with your email to never miss an Easy Peasy post. You can also follow along on my favorite social media by clicking on an icon below. I will see you soon!