When it comes to a wrap, it's all in how you roll. Well, actually it's all in how you layer, wrap, and roll. For the longest time I would make my wraps like a burrito…you know, with one end closed and one end open. I would pile everything in the middle, close one end and roll it up. (Not a true wrap.) That is until I discovered the correct way to roll the wrap…Restaurants! One of my favorite reasons for eating at restaurants (besides the eating) is learning new tricks. It's the best way to gain first hand knowledge of the food I love. This was a trick I picked up years ago by really inspecting my favorite dishes from restaurants. Let me show you how to roll a picture perfect grilled chicken wrap with recipe included.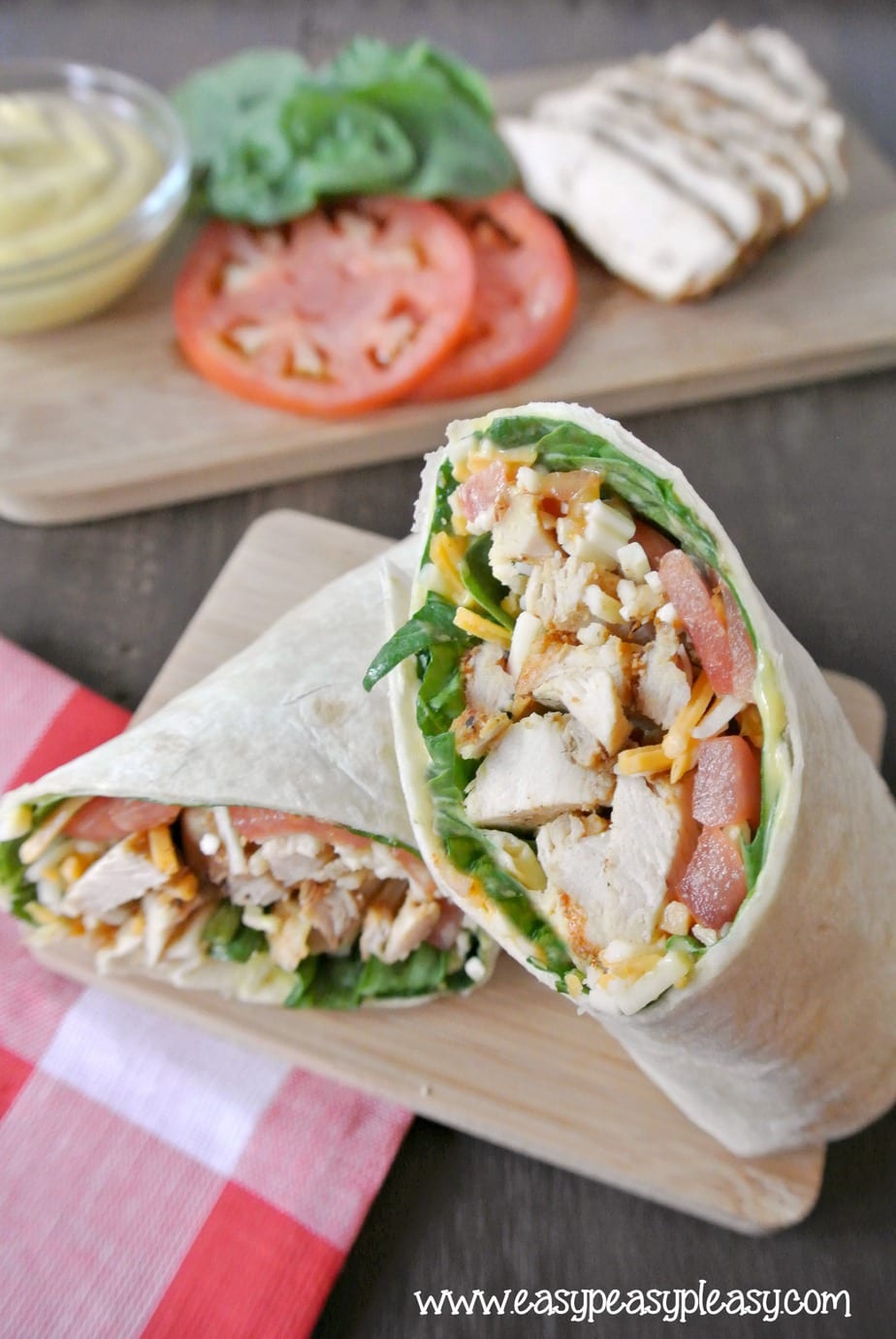 First step, you have to start with a good base. A large and delicious flour tortilla. Use the basic tortilla, a spinach tortilla, a sun dried tomato tortilla…you decide.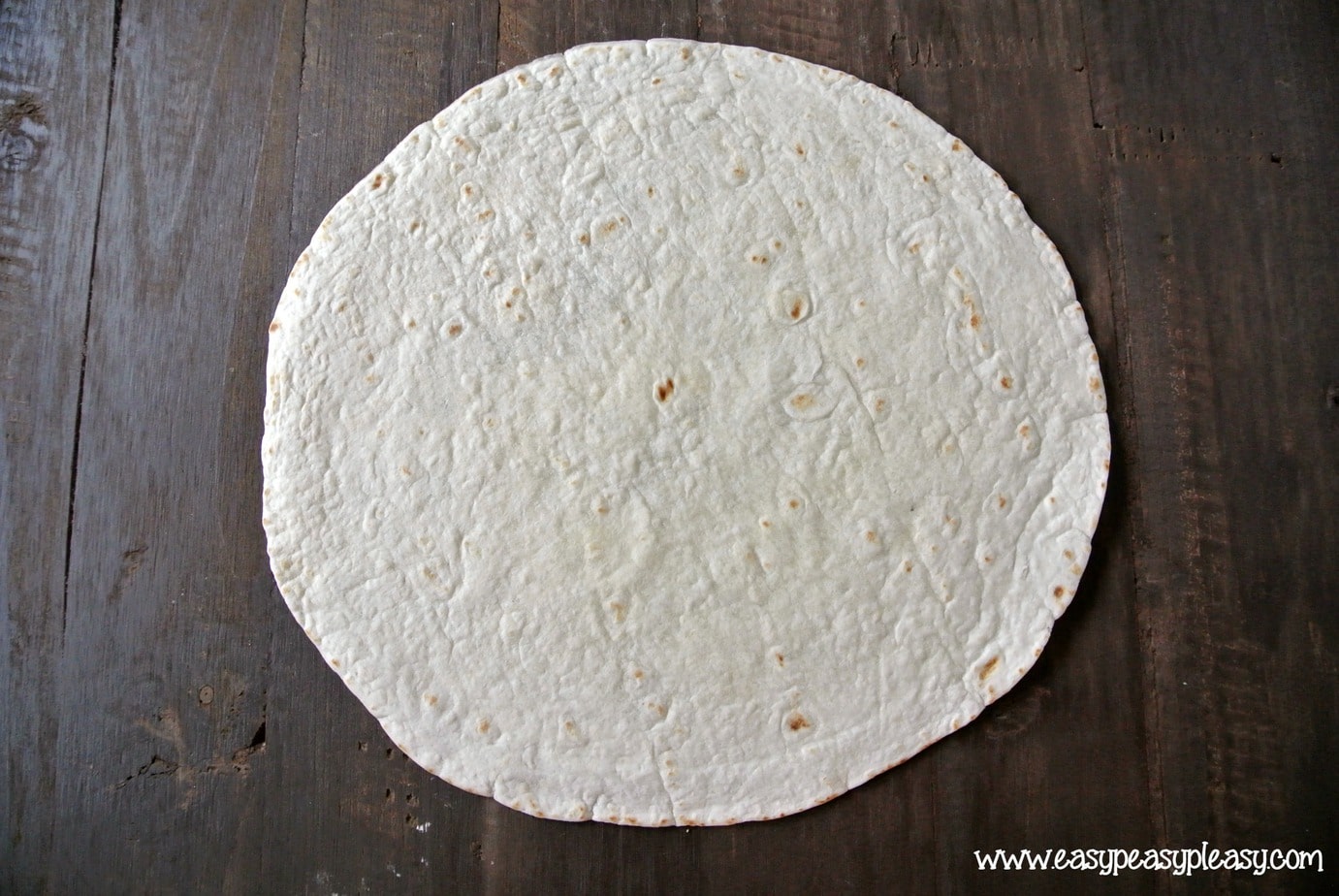 Second step, a yummy sauce of your choosing. I personally love honey mustard. You can find my easy 3 ingredient Honey Mustard Sauce here. Spread the sauce all over the tortilla to have that flavor in every bite.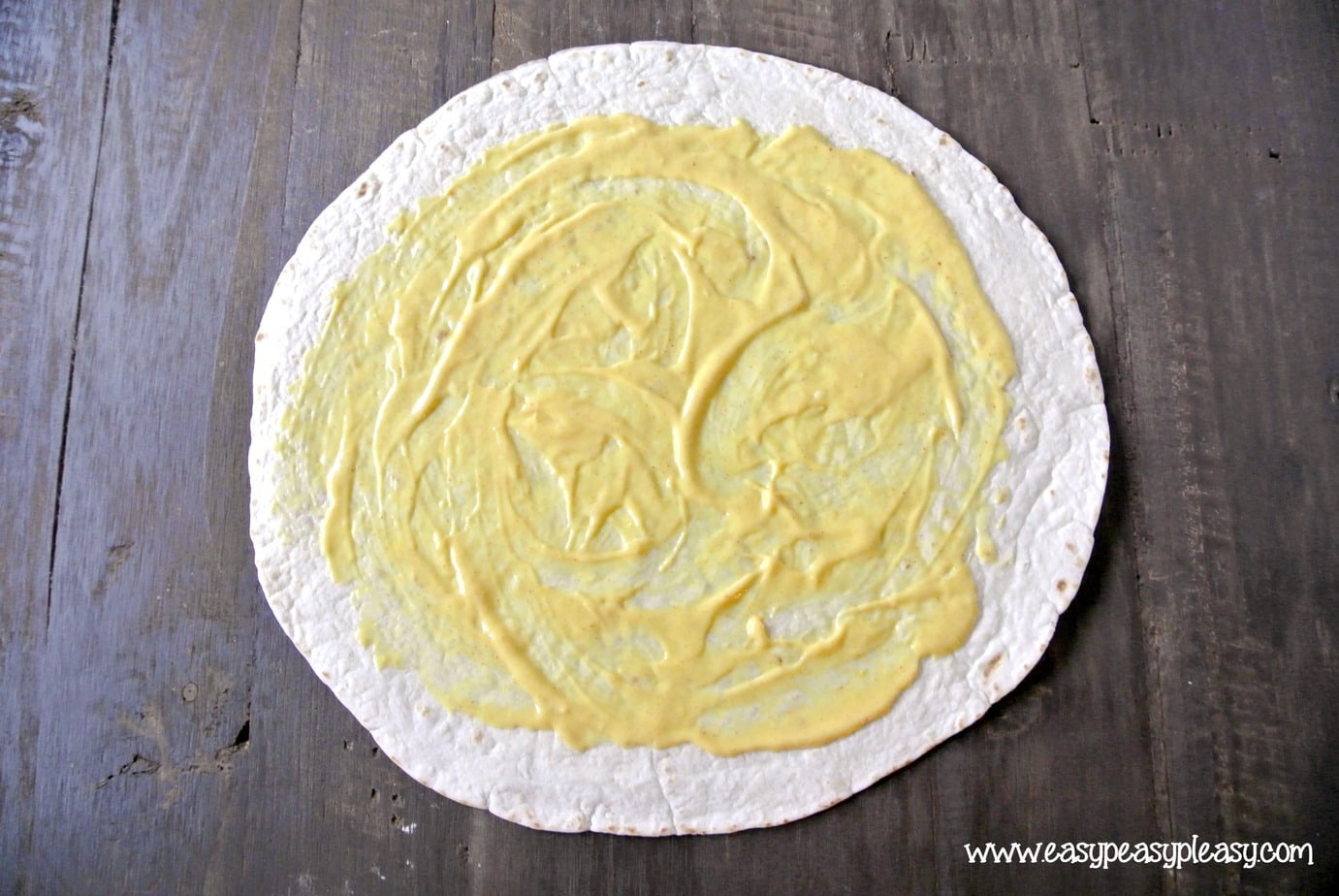 Third step, the greens. I love spinach and it's health benefits but you can use whatever greens you like. Make sure and add a good layer over the whole tortilla.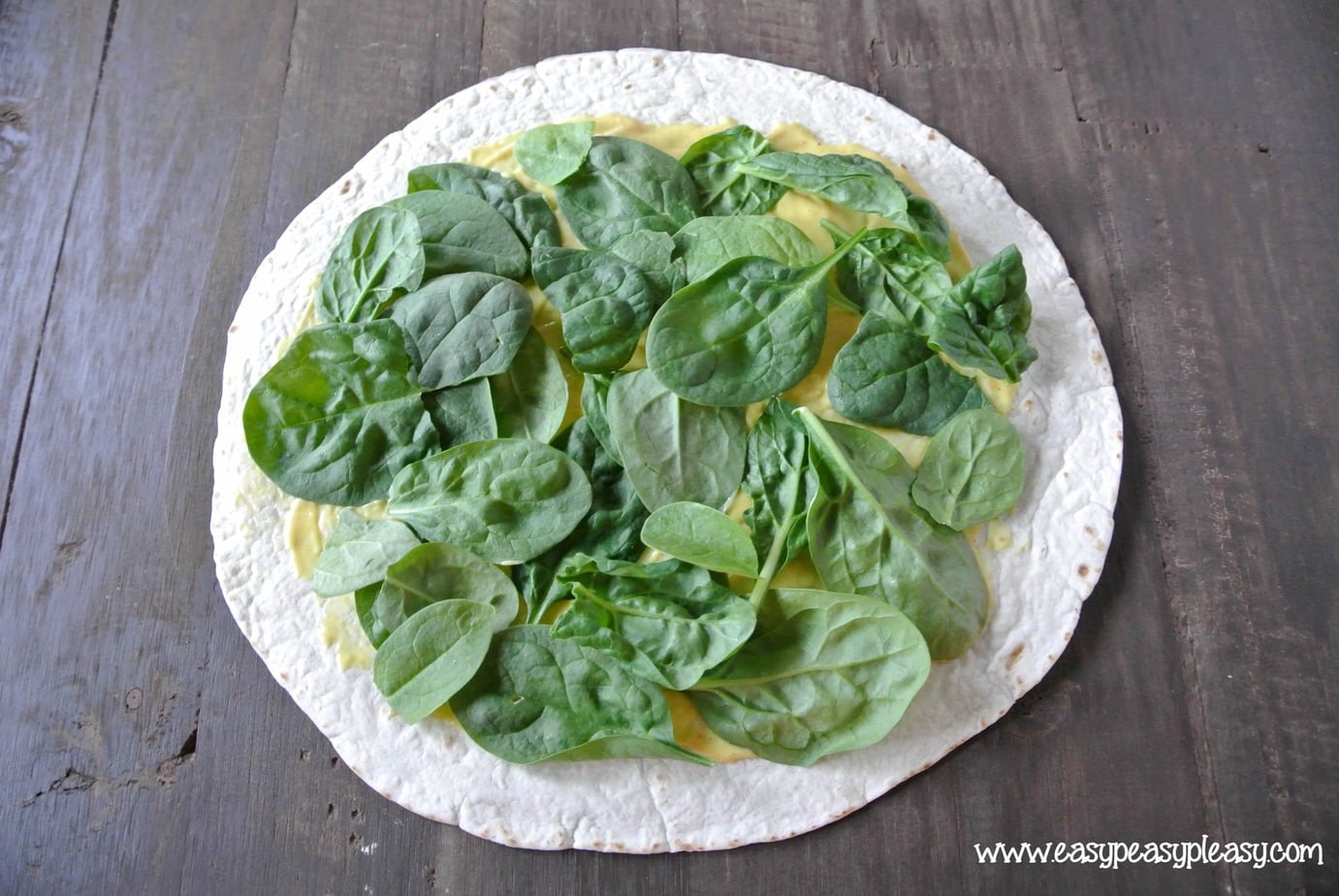 Fourth step, any other veggies you like. In this case I added tomatoes. I'm on the fence when it comes to tomatoes. Sometimes, I love the flavor and others not so much. I think it depends on if the tomato is ripe or not. So I only added one layer down the middle. Totally up to your preference.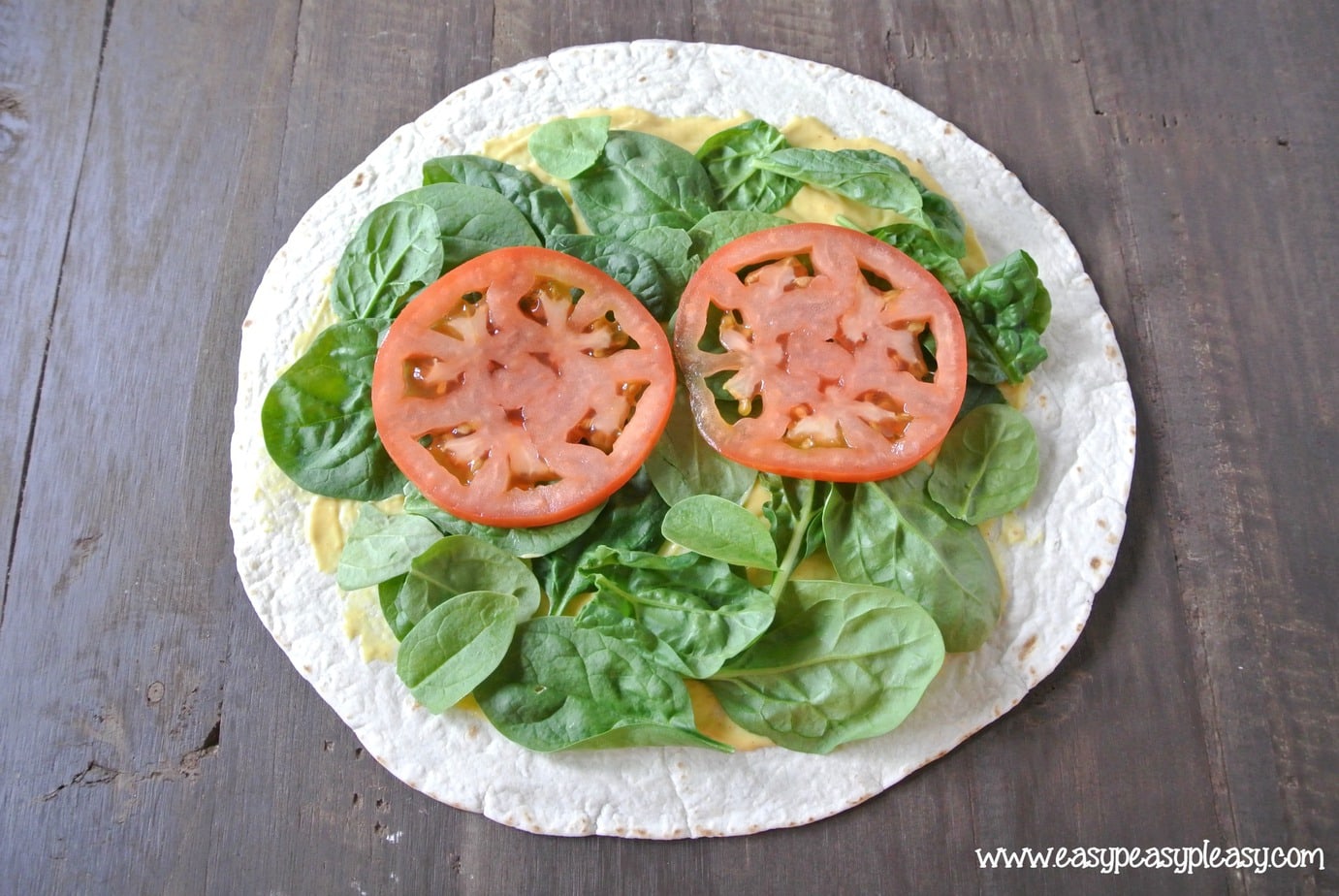 Fifth step, the cheese. One reason I love wraps so much is because it's like the whole food pyramid rolled into one meal. So we must have dairy! Cheese can be a bit of a no no if your eating lean so I use shredded instead of sliced. I still get that great cheese flavor sprinkled throughout without using layers of sliced cheese.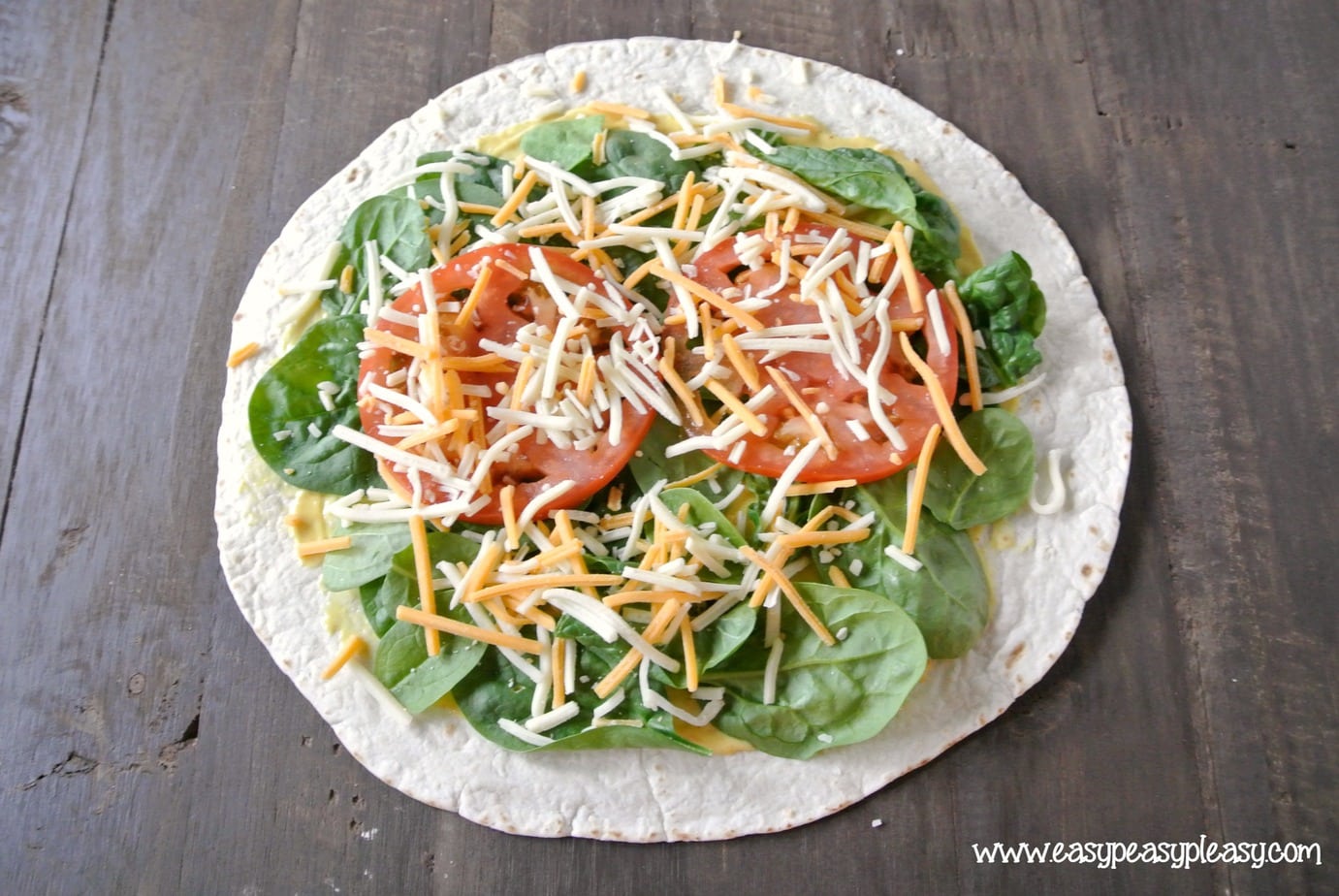 Sixth step, piling on the protein. As Arby's would say…we have the meats! You can use whatever meat you like but I happened to have some leftover grilled chicken. I just sliced it up and layered it down the center. Think of the meat like the center piece and all of the other ingredients need to wrap around it with a big bear hug.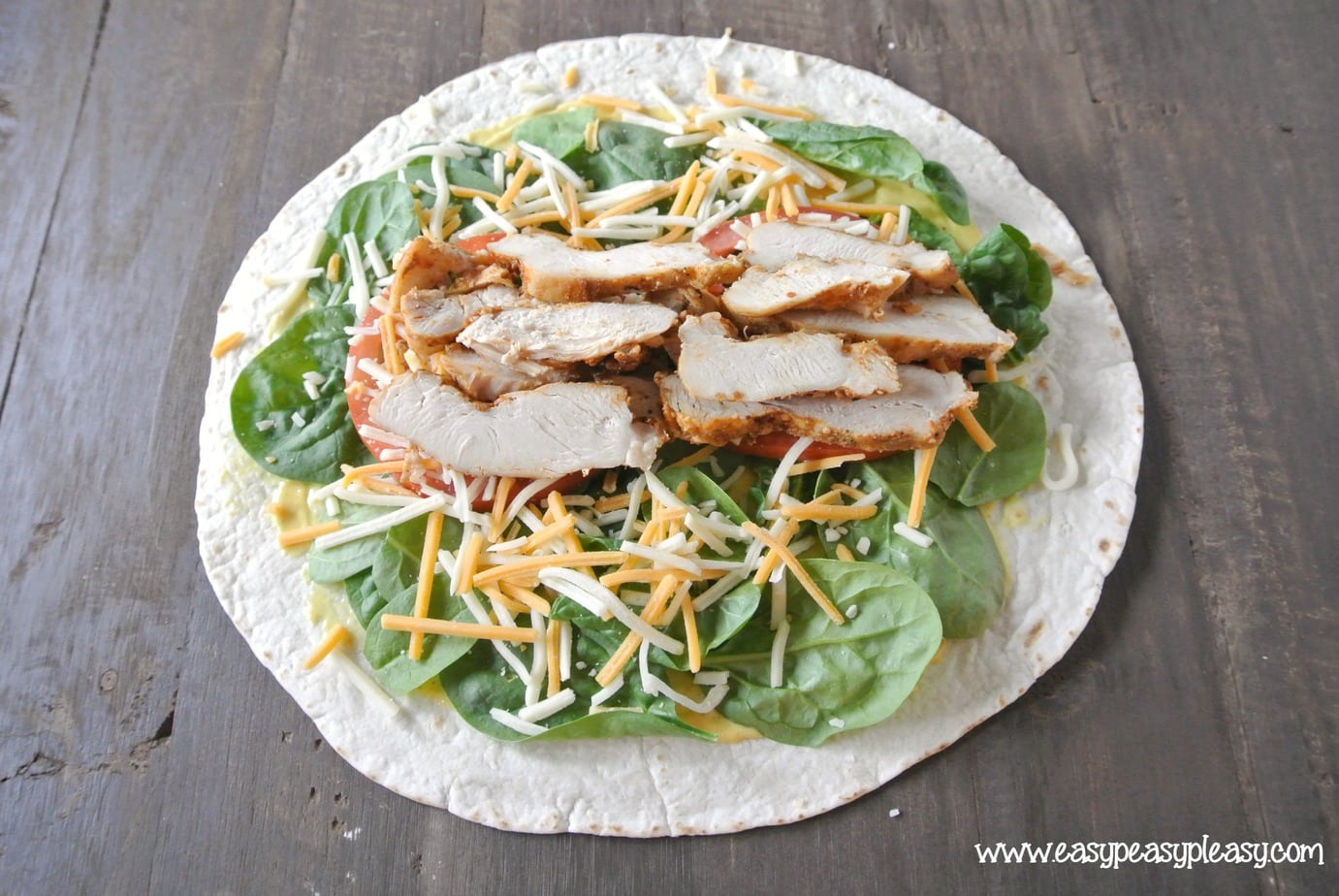 Seventh step, the folds. This is the key to making the wrap roll up like that big bear hug I mentioned earlier. Fold in the first side.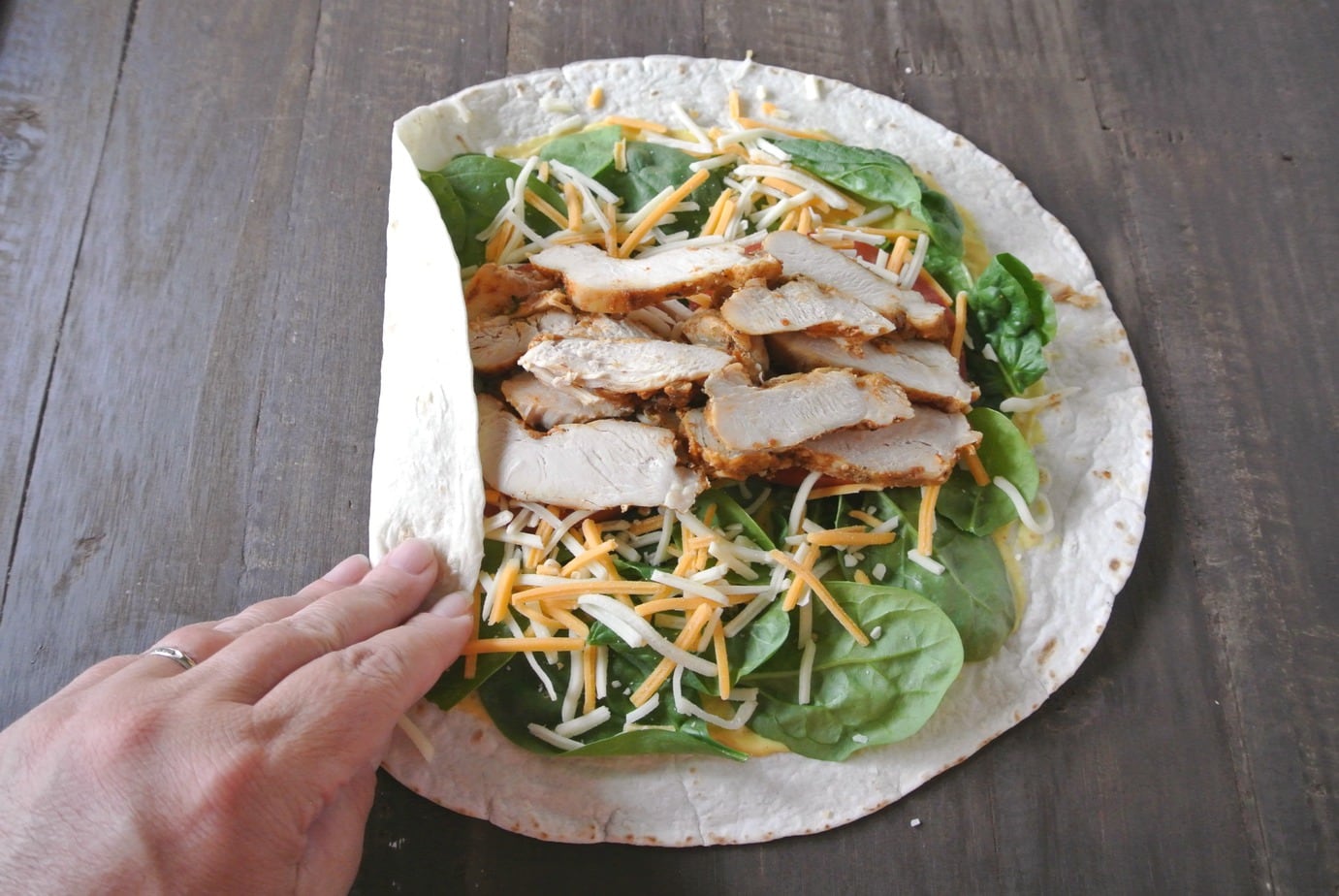 Then fold in the second side. I have to say, it's not so easy making a wrap and taking the pictures at the same time. There maaay be some toothpicks helping me out. LOL!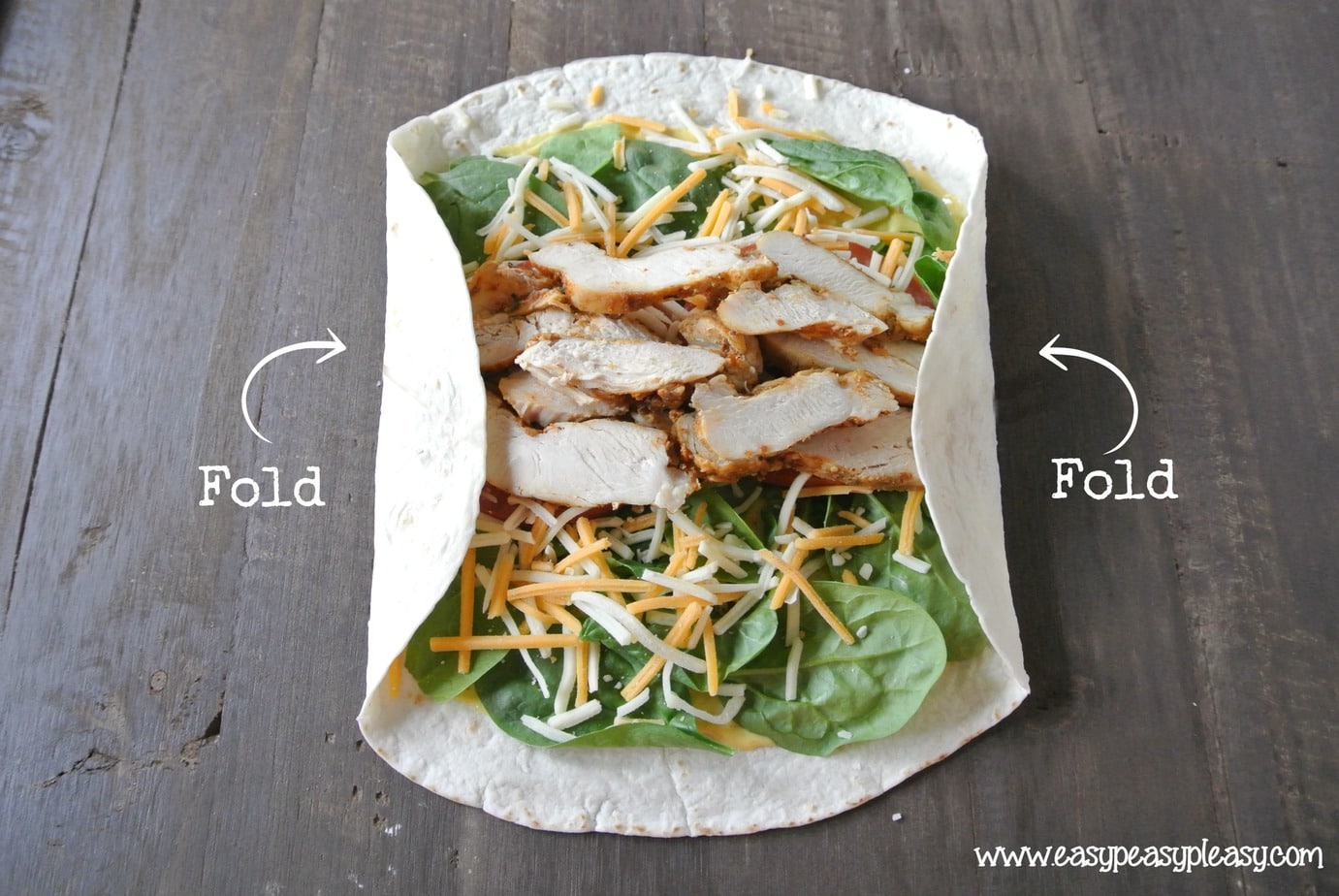 Eighth step, the fold then tuck. It sounds like an Olympic diving term. If you could have seen me trying to get these shots, you would have awarded me a gold medal. Anyway, back to our regularly scheduled program. (haha) Starting from the side closest to you, fold over and tuck all of the ingredients in tight and roll.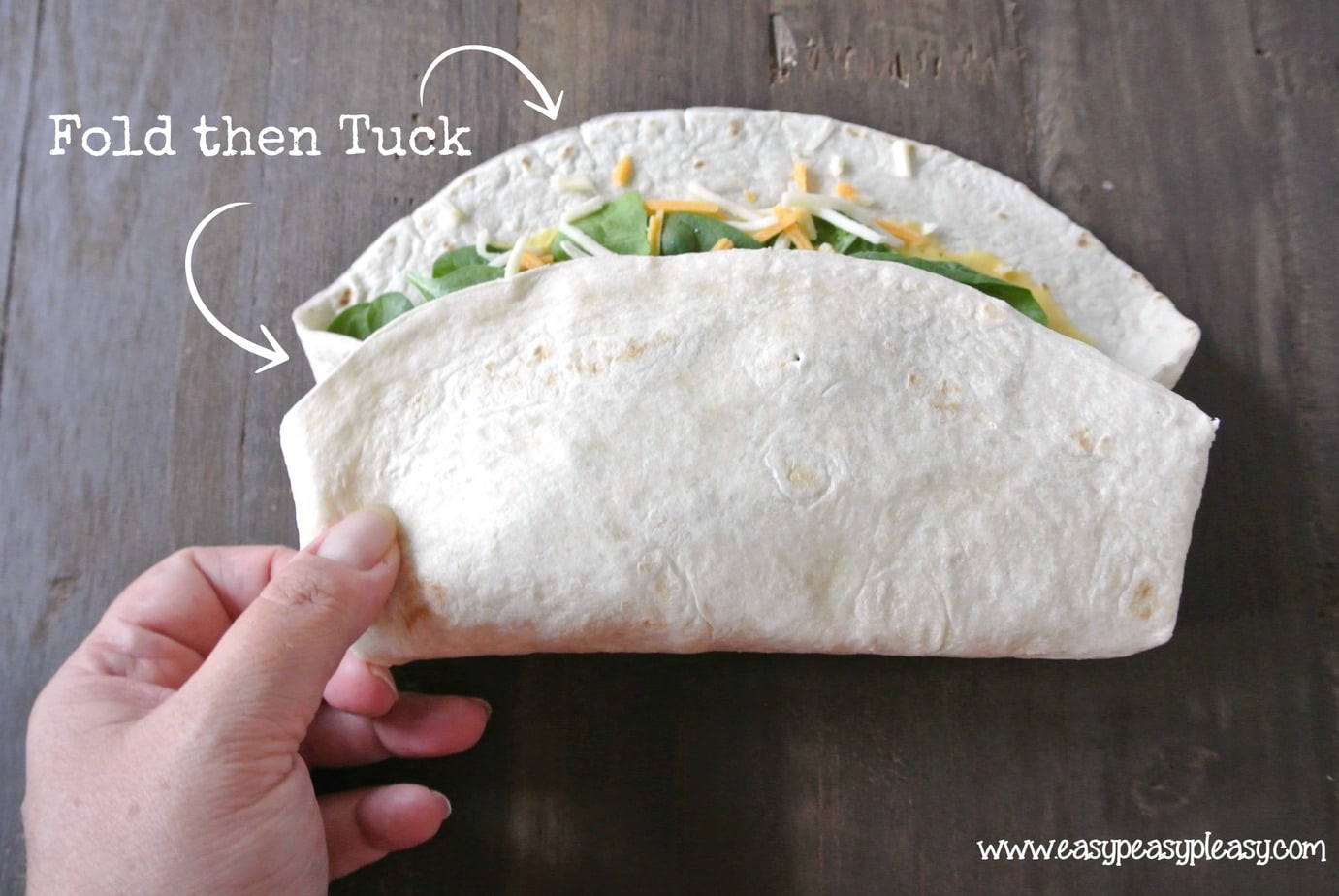 Final step, slice on the diagonal and my favorite part…eat!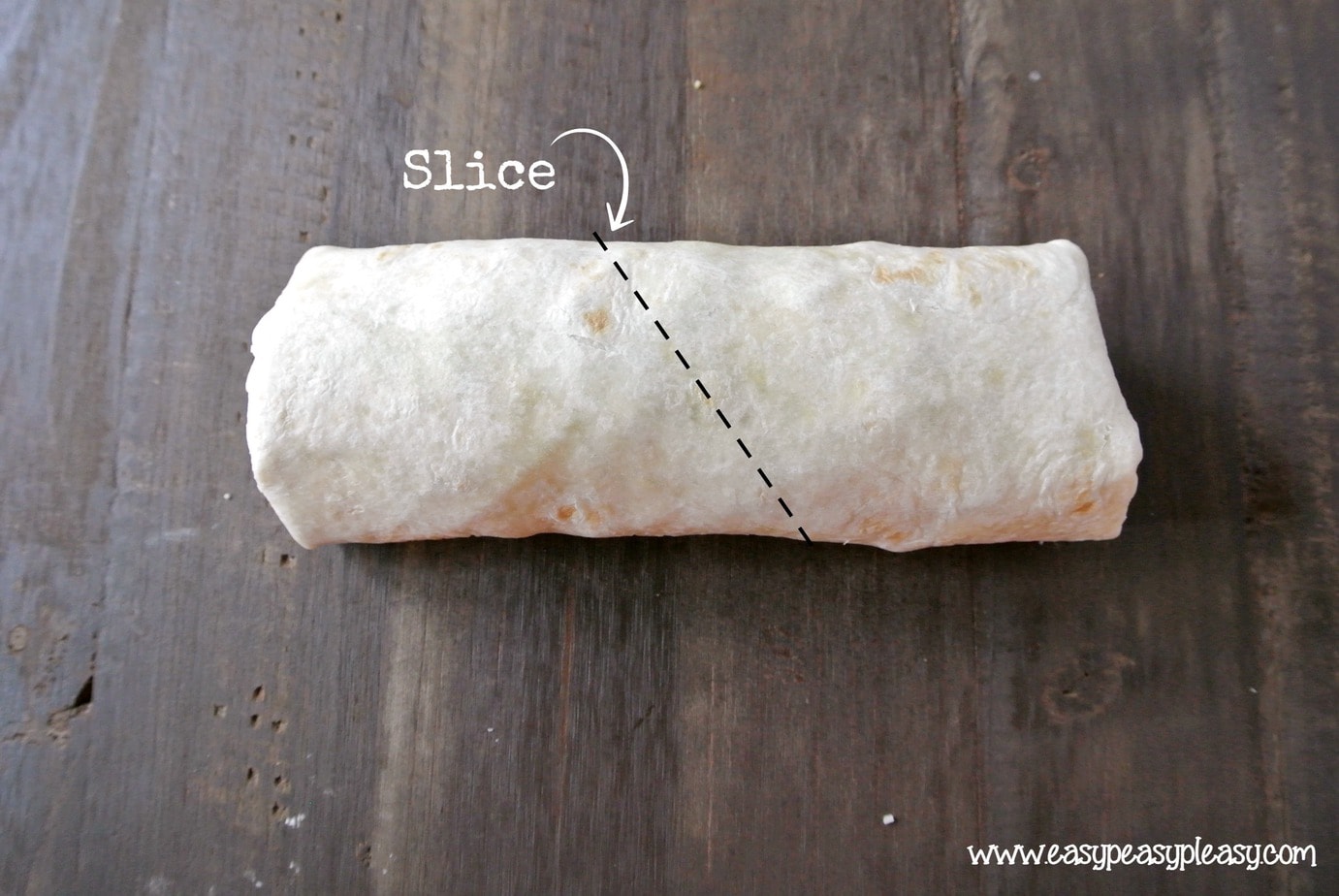 How to roll a picture perfect grilled chicken wrap recipe time!
Grilled Chicken Wraps
Ingredients
flour tortillas
spinach
tomatoes
shredded cheese
grilled chicken, sliced
Directions
Lay out a flour tortilla. Spread honey mustard sauce all over the tortilla. Layer spinach over the honey mustard. Add a layer of tomatoes down the center from right to left. Sprinkle shredded cheese over the whole tortilla. Add sliced chicken down the center from right to left, lengthwise. Fold in the right and left side of the tortilla. Starting from the side closest to you, fold over and tuck all of the ingredients in tight and roll. Once rolled, slice on the diagonal. Eat and enjoy!
Find the full tutorial at easypeasypleasy.com
Lacie's Easy Peasy Pleasy tips…
Make the wrap your own by using your favorite sauces from Honey Mustard to Ranch.
Use any vegetables you like. Be mindful of where your veggies will land. If you want a strong flavor, place the veggies all over the tortilla. For a milder veggie flavor, say like bell peppers…run those down the center like the tomatoes pictured above.
Use any meat you want. You could easily use deli meat or even a rotisserie chicken. Left over grilled BBQ chicken would be amazing.
Think of it like Subway…pick the ingredients you want and use the tutorial above for placement.
If you really love cheese and shredded just won't cut it (I really love cheese), place sliced cheese after the sauce. Then proceed with the veggies.
I sure hope this tutorial shows you how to roll a picture perfect grilled chicken wrap! Next time you are eating out, get in there and inspect the food you love. It will help you create your favorites at home.
What are your favorites to add to a wrap?
Subscribe to Blog via Email