I'm busy, you're busy, we are all SO busy. Sometimes in all our busyness, we don't have time to get a home cooked meal on the table. This Cheesy Chicken and Green Chile Rice Casserole is about to change that. BONUS…It's a double duty meal idea.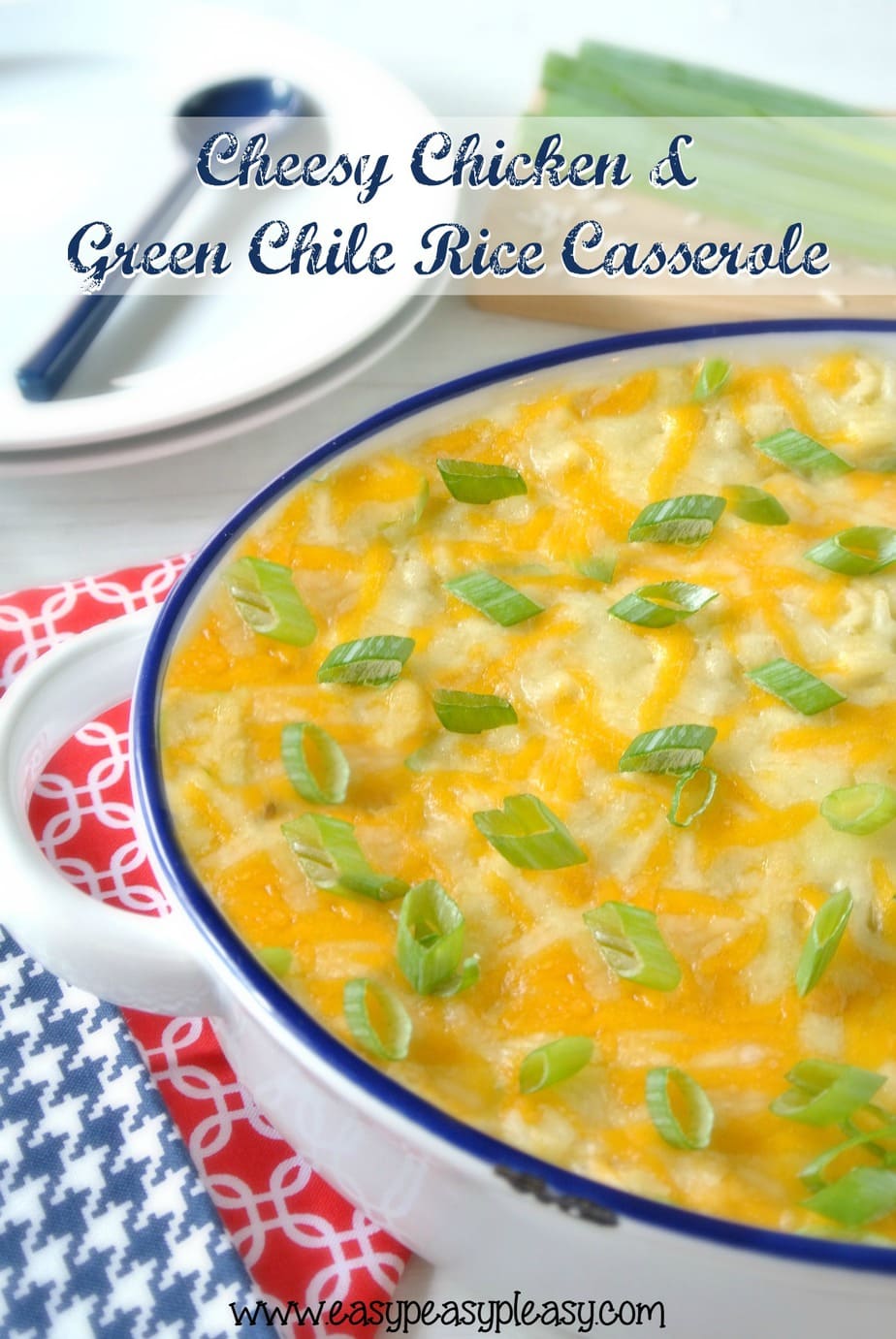 In the chaos of everyday life I do the best I can to get a hot meal on the table during the weeknights. If my family ate out every time we had evening events, we would never eat a home cooked meal.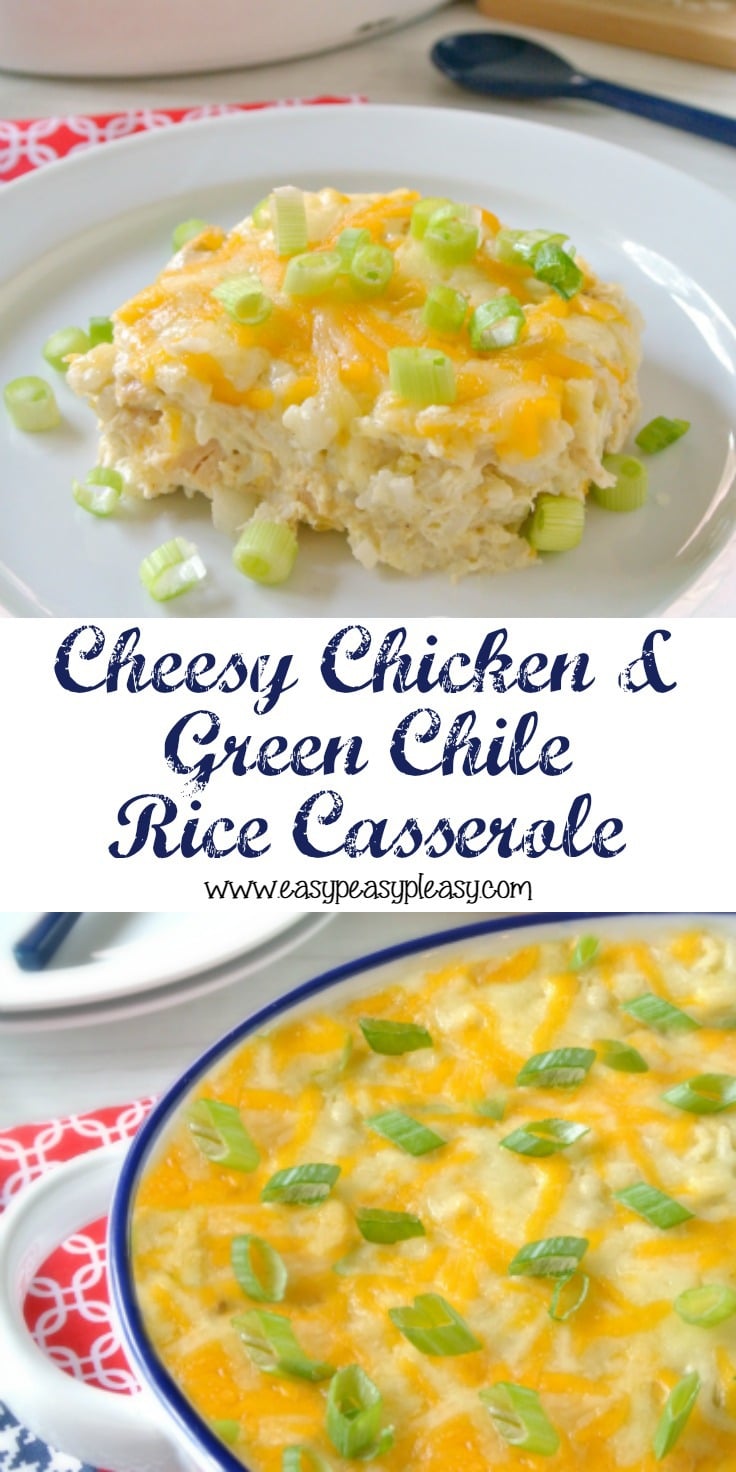 As a parent, I am always looking for ways to make weeknight meals easy. I want to cook something the whole family will devour. This is that meal! Getting a double duty meal out of the equation is icing on the cake.
You already know rice and chicken goes together like biscuits and gravy. It's one of those dynamite duos for easy weeknight dinners. With this dish, I promise no one will want to eat out. It's so delicious and super easy with the addition of an inexpensive rotisserie chicken.
I recently had the honor of writing a sponsored post for Riceland using this recipe. Click here to get the full story and the Cheesy Chicken and Green Chile Rice Casserole recipe.
Subscribe to Blog via Email