Planning a party? Need Something quick for a potluck? Maybe you need a no stress appetizer for a holiday get together? Well, this cheese ball will be a sure fire crowd pleaser and the last cheese ball you will ever make! It's the most delicious 5 minute 4 ingredient cheese ball ever. I promise you, it's a hit every time!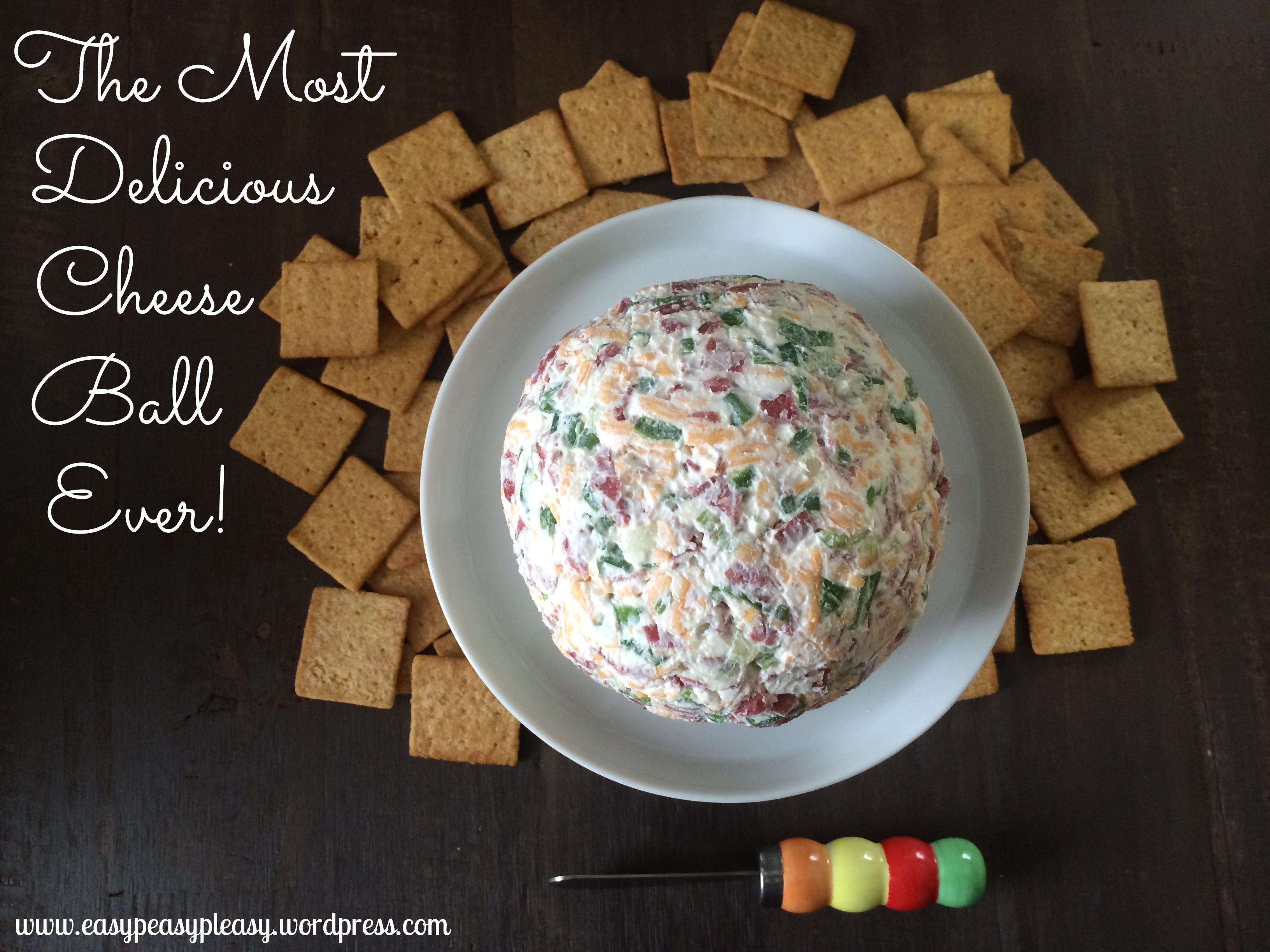 I've been making this cheese ball forever. I believe I got this idea many many many years ago from my friend Mendy. Ok, so maybe I could have left out one of those many's! I'm not that old!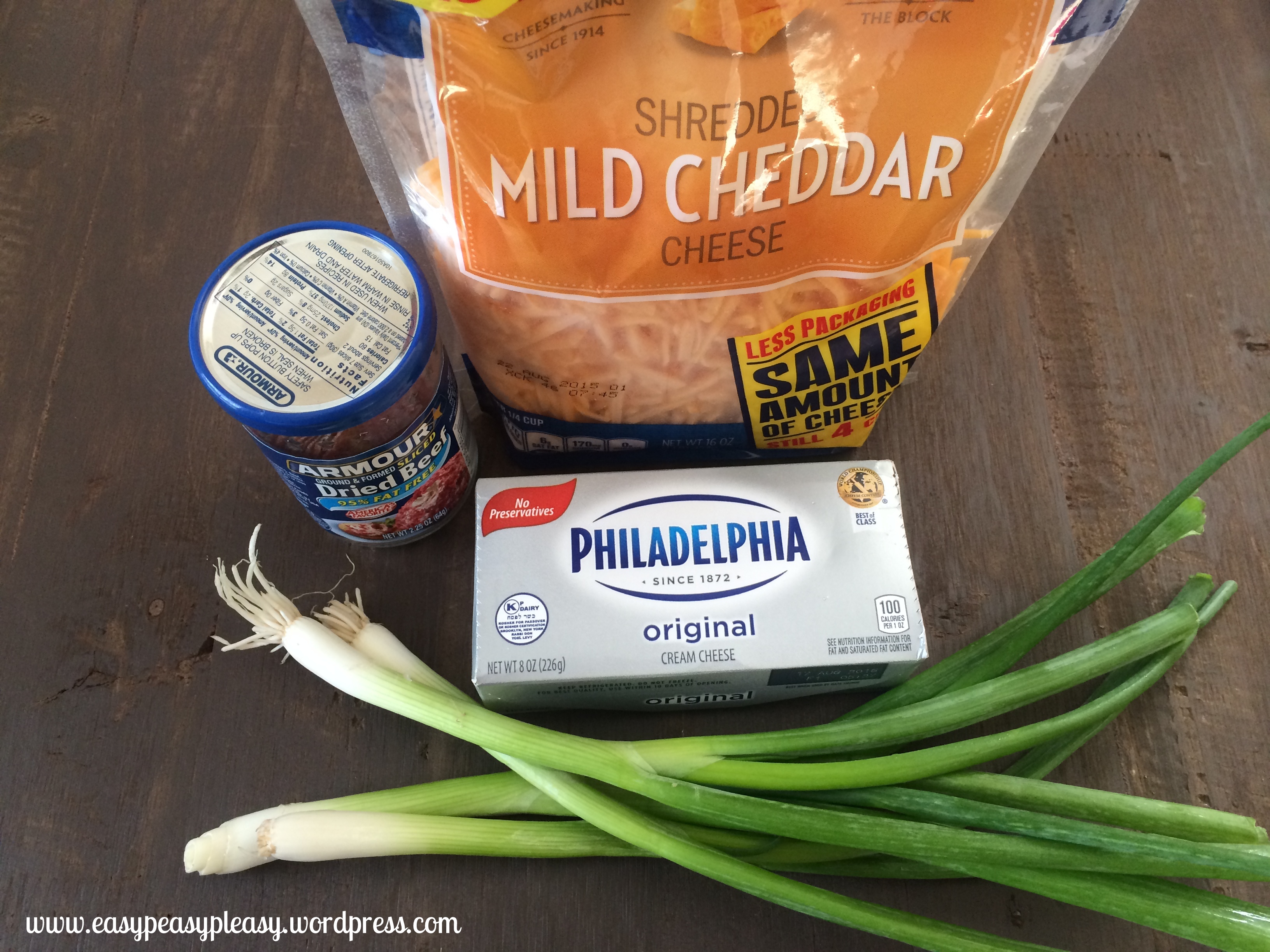 It's only 4 Ingredients! This is all you need!
I've been asked how to make this cheese ball over and over and never could give an exact recipe. I always just chop the beef and put in a bowl. Then I would add about the same amount of cheese and green onions just by eyeballing.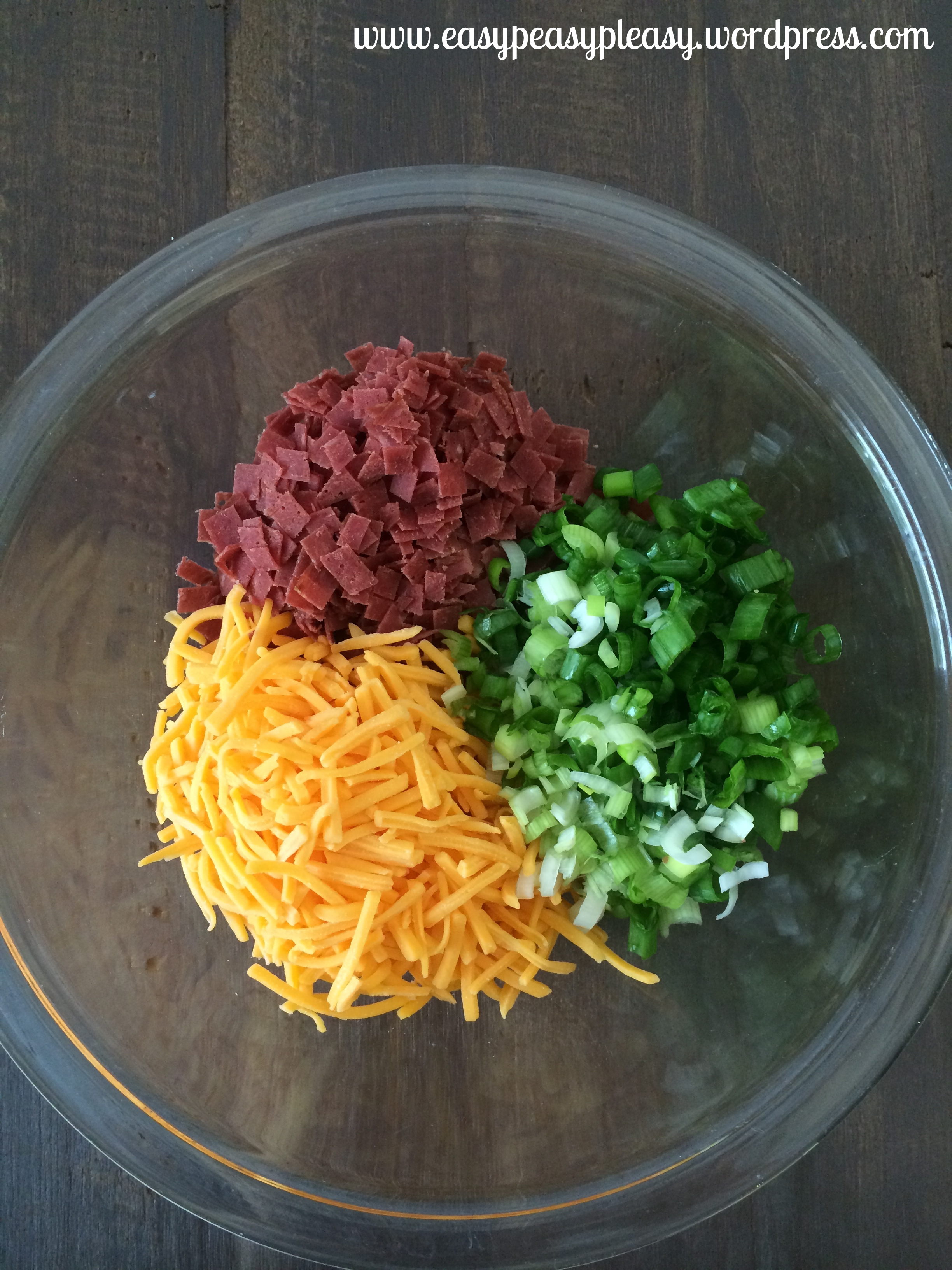 I decided since I'm asked all the time how to make this cheese ball I would pull out the old measuring cups and make up a quick and easy printable recipe.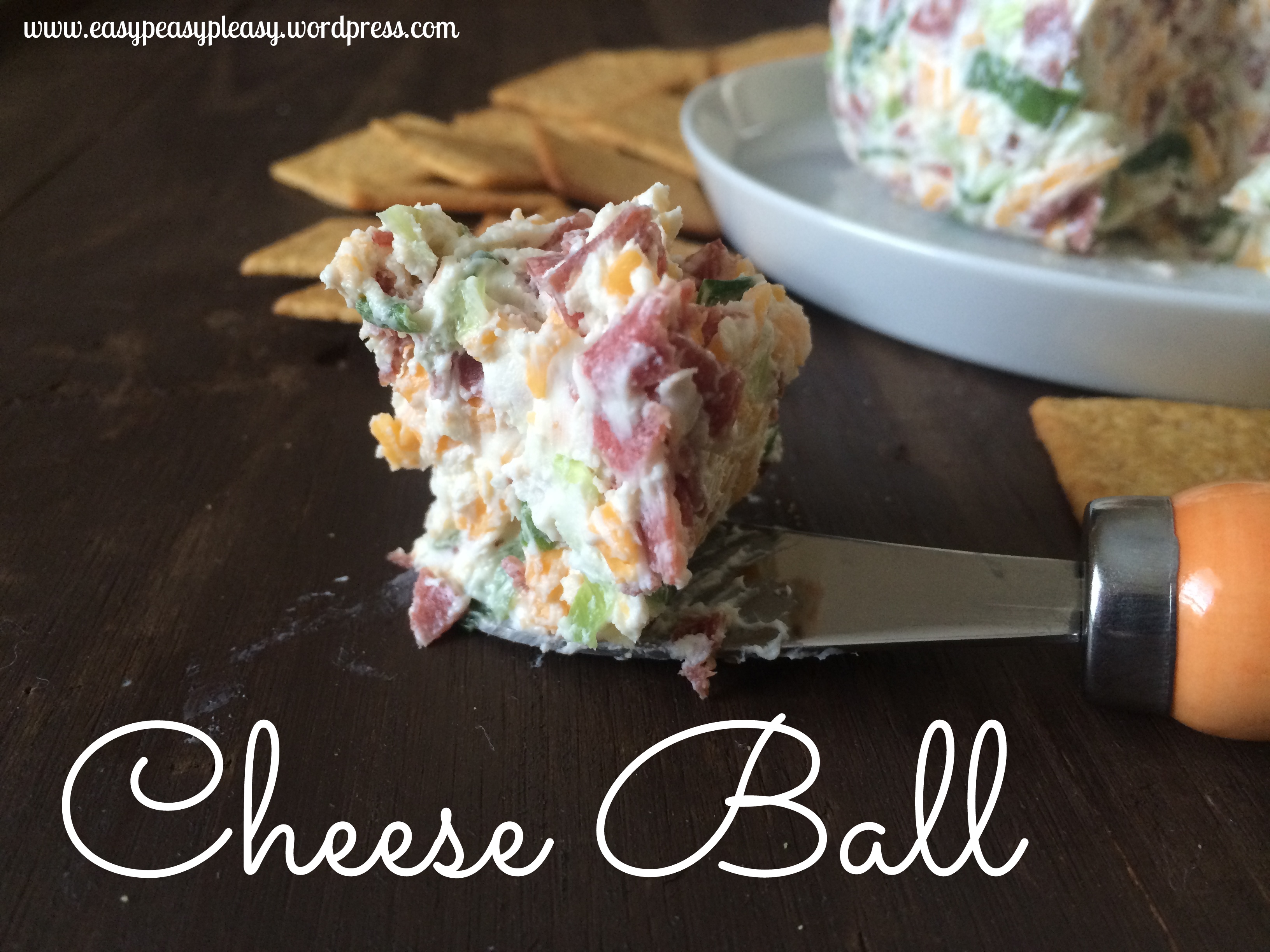 I've never been one to fuss with adding chopped nuts or anything else to make the outside look pretty. Once you dig in all that pretty disappears anyway.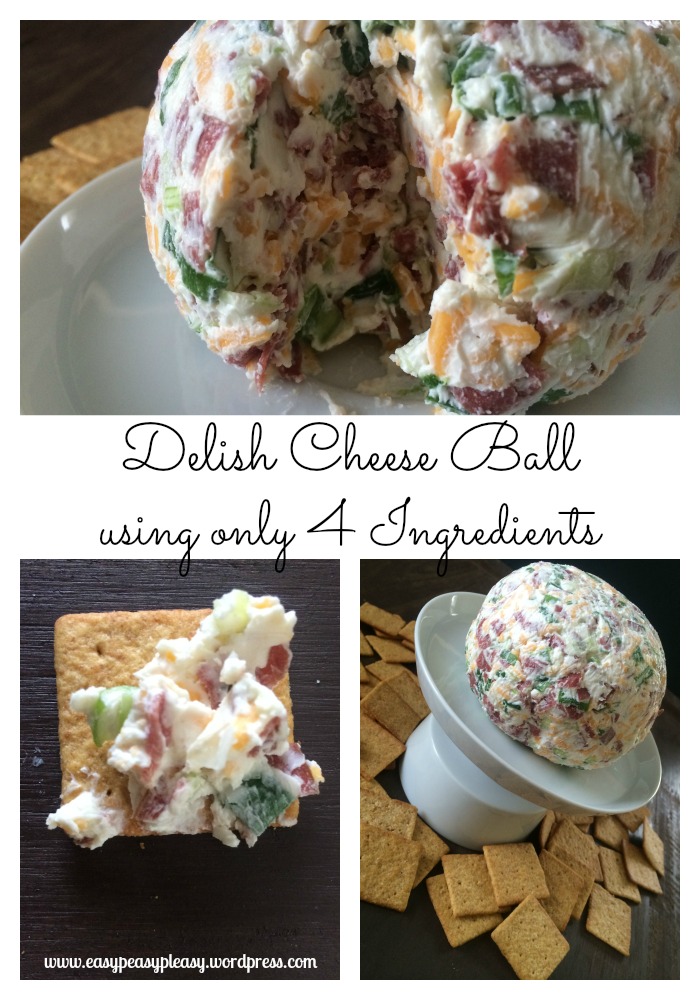 Don't forget the crackers. I like Wheat Thins. Mostly because they are a stronger cracker but use your favorite.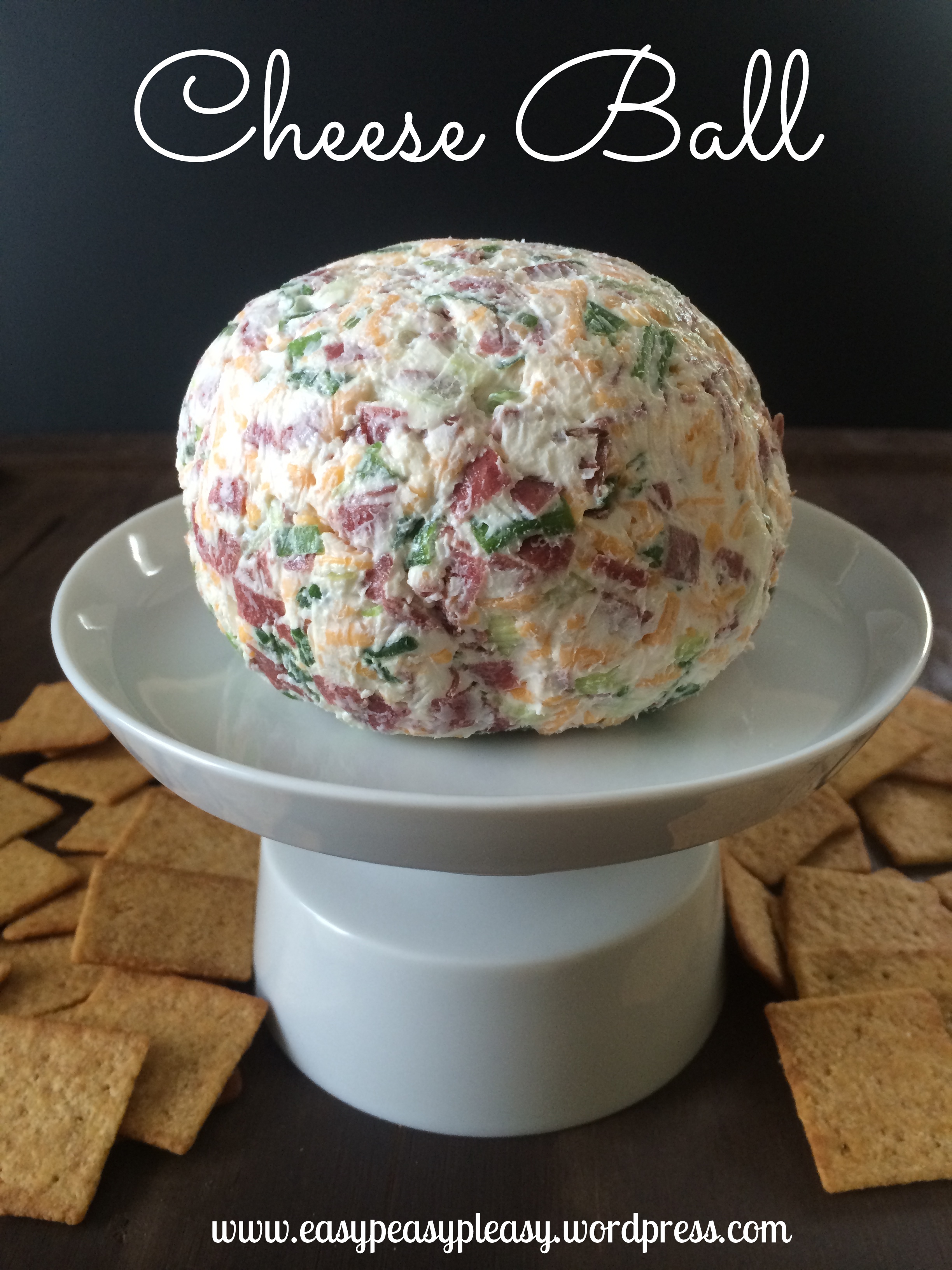 Easiest Most Delicious Cheese Ball Ever
Ingredients
1 cup shredded cheddar cheese
1 cup chopped green onions
1 jar dried beef, chopped
8 oz cream cheese, softened
Directions
Mix your first 3 ingredients together in a bowl. Add cream cheese and spread over mixture. Stir until all ingredients are incorporated throughout the cream cheese. Form the cheese mixture into a ball. Cover with plastic wrap and chill until ready to serve.
Tip…This cheese ball can be made and eaten immediately or can be stored in the fridge until your gathering or overnight. It's a great make ahead appetizer.
I hope you give this cheese ball a try and if you do, let me know what you think. I must say it is very Easy Peasy to make! Don't forget to sign up to see what other Easy Peasy ideas I have up my sleeve. You can also follow along on your favorite social media by clicking the icons below.





Subscribe to Blog via Email