Are you feeling lucky? These free printable St Patricks Day gifts tags will help you make someone else feel lucky. All you have to do is print, cut, and add to a homemade treat or store bought sweet. You may be interested in the treat you see in this bag. You can find these Sinfully Delicious Oreo Rice Krispie Treats recipe here.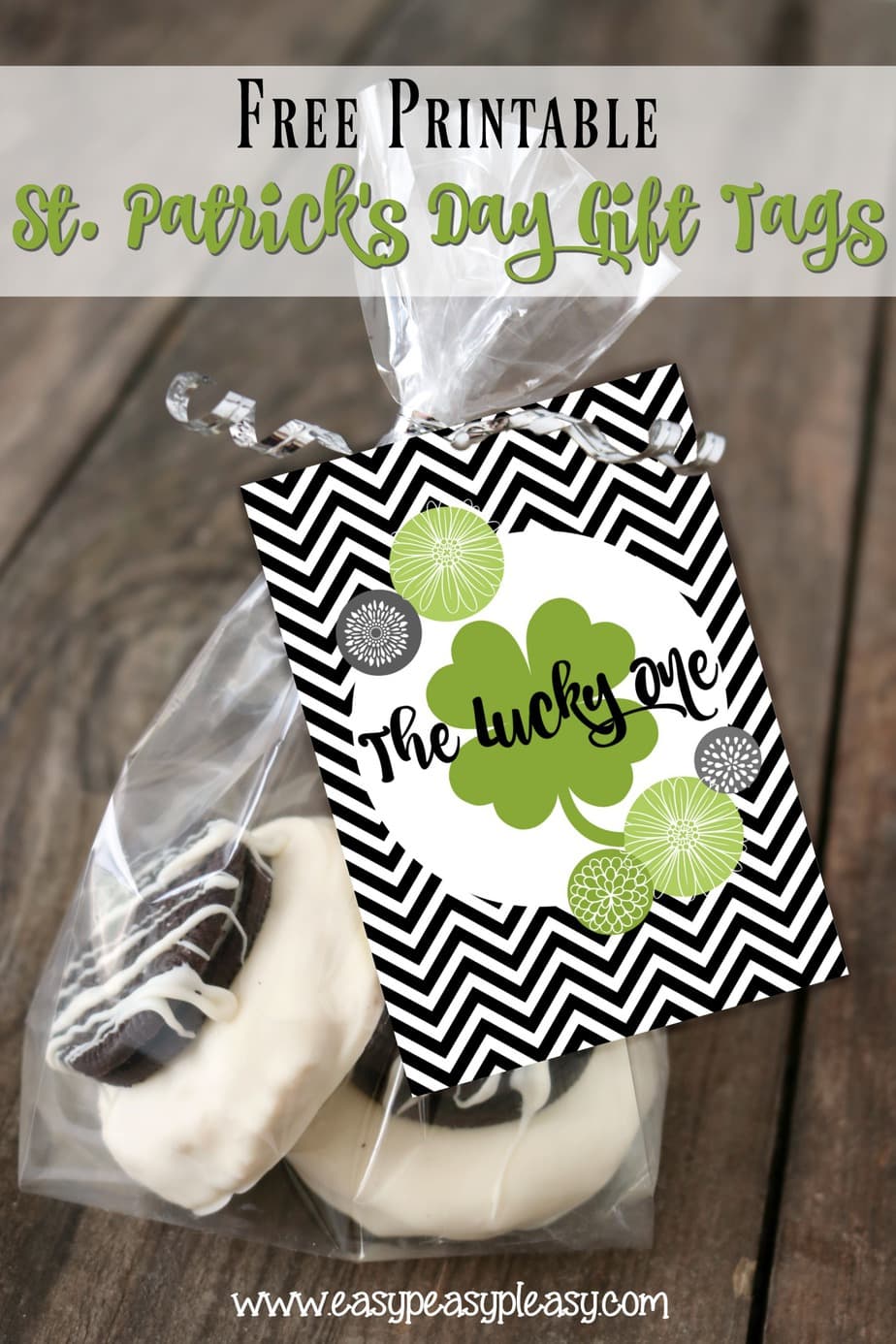 Y'all, my luck is few and far between so I really was unsure of a great story to tell you. I could tell you what I Googled though. I looked up why we celebrate St Patrick's Day. I looked up where the phrase "Luck of the Irish" comes from. Both Googled searches came up with different answers. None of those seemed to fit these gift tags. But…all of sudden "the luck of the Irish" hit me. Honestly, I sometimes marvel at the way my mind produces memories at the most opportune moment. Do you ever remember finding a patch of clover, then searching and searching for a 4 leaf clover?

This was one of my favorite pass times as a child. I've found a few in my day but my husband is a different story. For as long as I've known him, he has been able to look down on a patch of clover and pop out that elusive 4 leaf clover every time. I've always wondered how he can just glance, with no effort at all, and pull up the perfect specimen of this good luck charm. I tell myself that he is one lucky man, especially because he found me. Then I laugh out loud and remember I'm the lucky one that found him. With that being said, let me share our luck and provide you with a good luck charm. Use these free printable St Patricks Day Gift Tags to share your luck with others.
St Patricks Day Gift Tags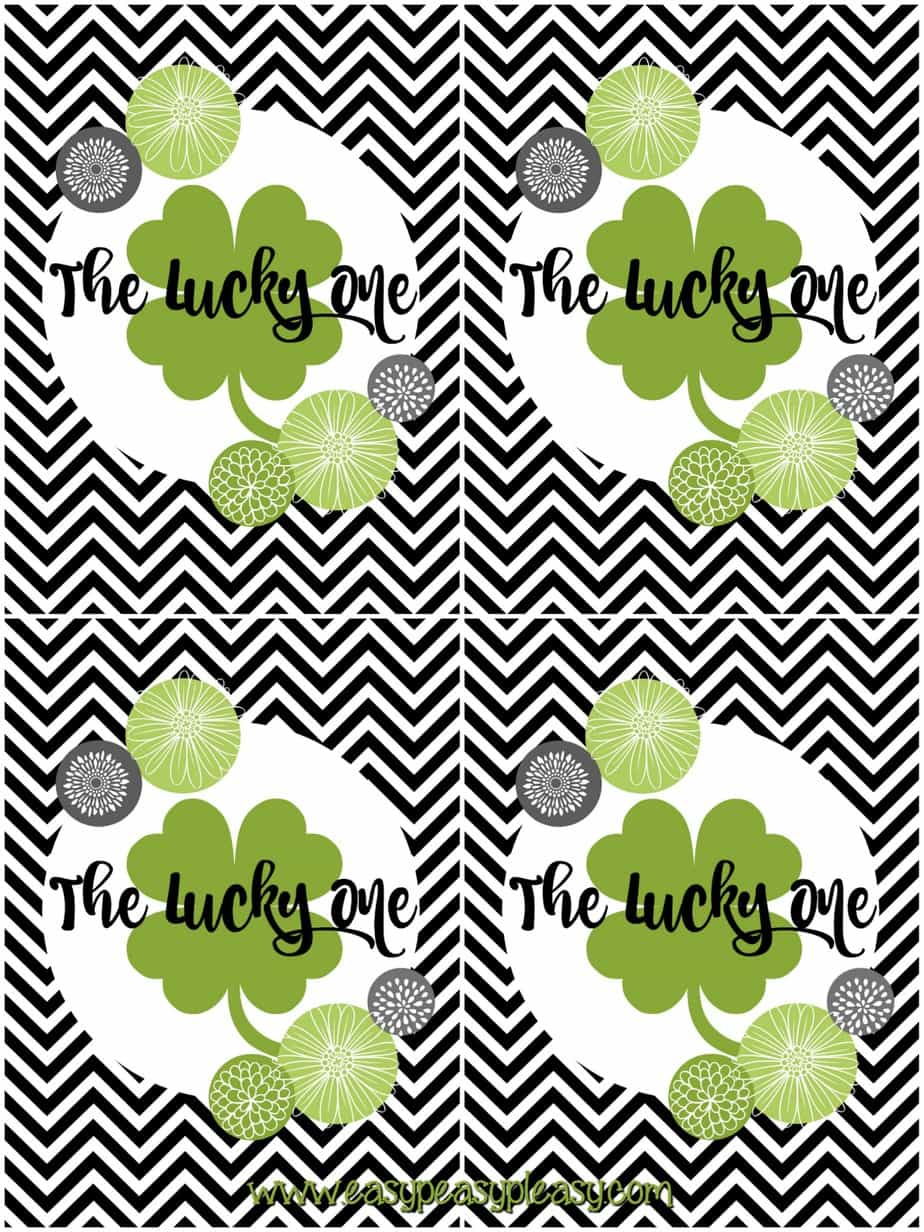 Free Printable St. Patrick's Day Gift Tags
All you have to do is click the red text above, print, cut, and attach to a gift going out to your lucky one.
Do you have any lucky stories to share? I would love to hear them! There's a chance your story could be shared on social media. Are you feeling the luck of the Irish??
I hope you have a chance to use these free printable St Patricks Day gift tags!
Subscribe to Blog via Email