Got a sweet tooth? How about a microwave? Then you are only 5 minutes away from this easy 3 Ingredient Chocolate Peanut Butter Fudge. Your sweet tooth will thank you! It's the decadent taste of a peanut butter cup but made into a homemade candy. Perfect just to eat but also perfect for gifts and perfect for the holidays.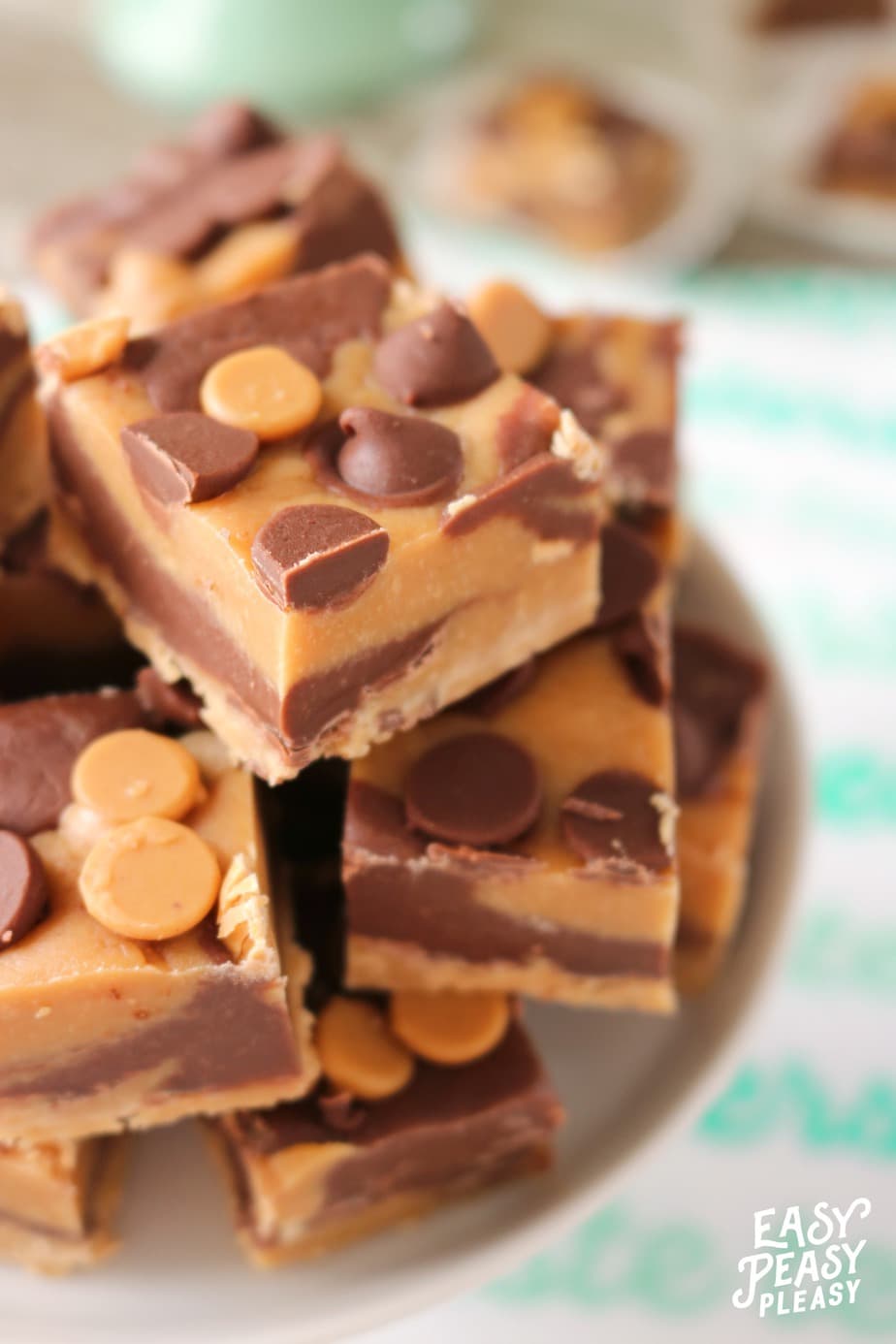 When a girlfriend calls…you answer! This super easy fudge came to the rescue. My friend Lindsey was having a holiday open house at her fabulous store Styles Retail Therapy. She needed some sweet treats for her customers. I was completely honored that she asked me!
Just knowing that a lot of customers would be coming through her door, I wanted to make up a treat that would stretch and was super easy. This Chocolate Peanut Butter Fudge was a no brainer. It makes thirty six pieces.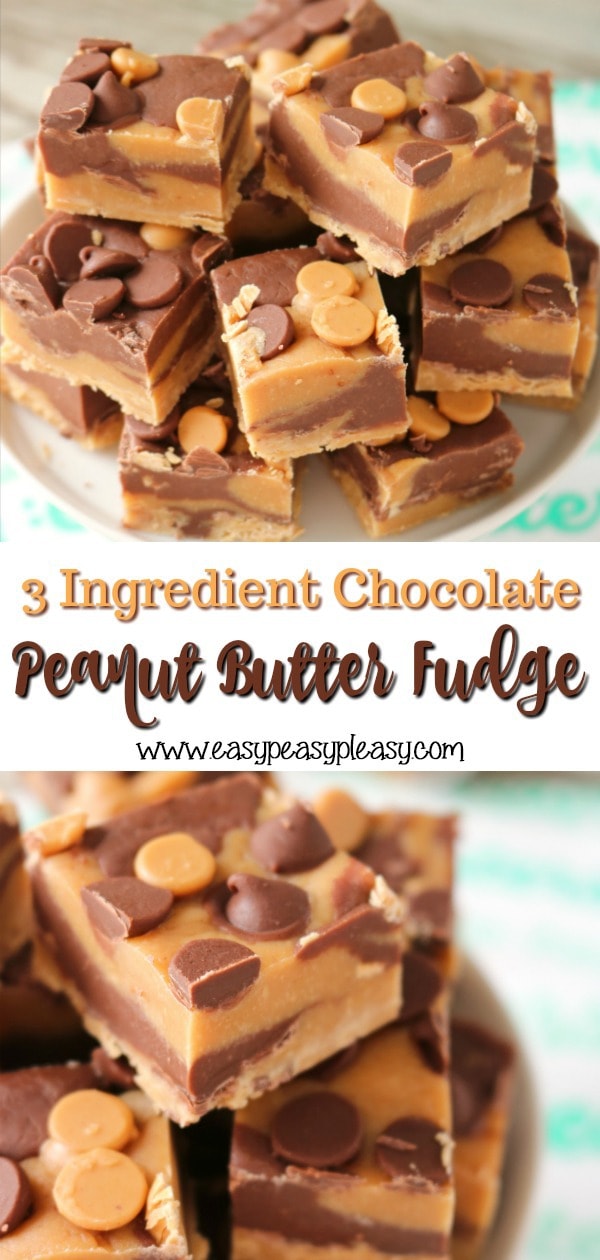 Lindsey had made up some delicious sugar cookies and I helped up her game with a super easy green and red glaze. You can find the directions for the glaze on this post about… glazed cookies. We also made some quick 4 Ingredient Strawberry White Chocolate Chip Cookies to match a brand in her store. Basically we just had fun together!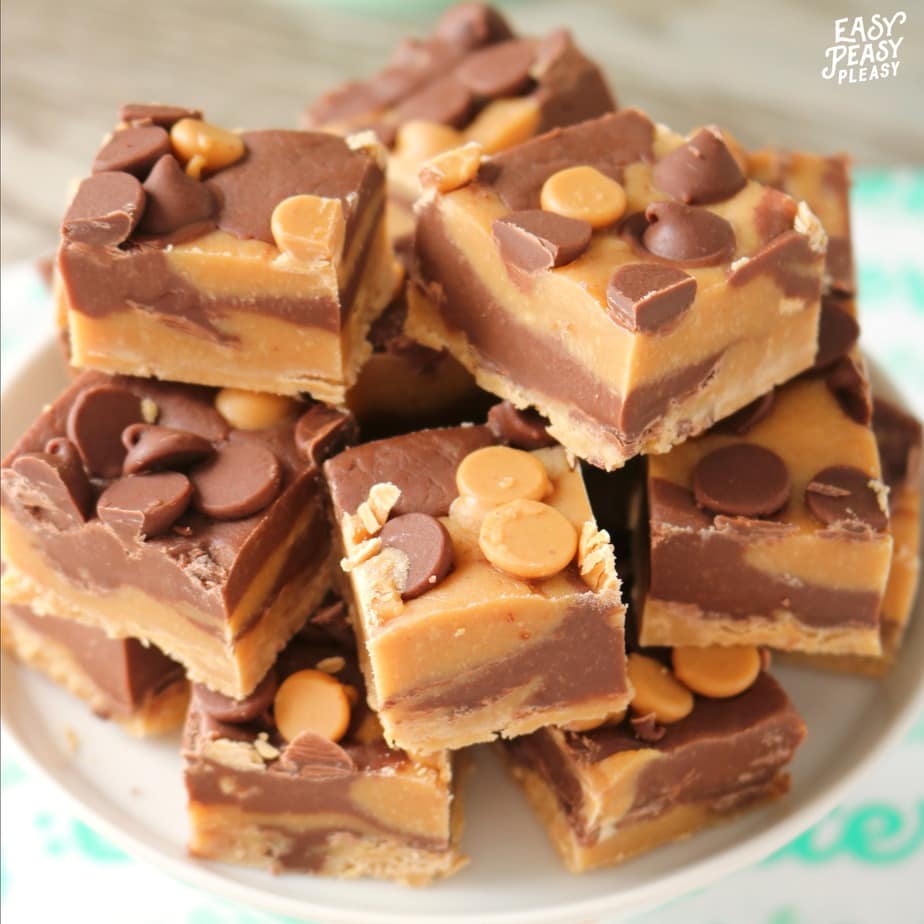 Let me tell you…this recipe gets an A+ because the 3 ingredients needed are found on the same aisle in my store. I would bet that they are on the same aisle in your store too. It's literally lickety split, in and out of the store. My sister in law asked for a batch. My husband was headed to the store so I asked him to pick up the 3 ingredients. He had no trouble finding them because they are actually displayed on the center aisle since it's the holiday season.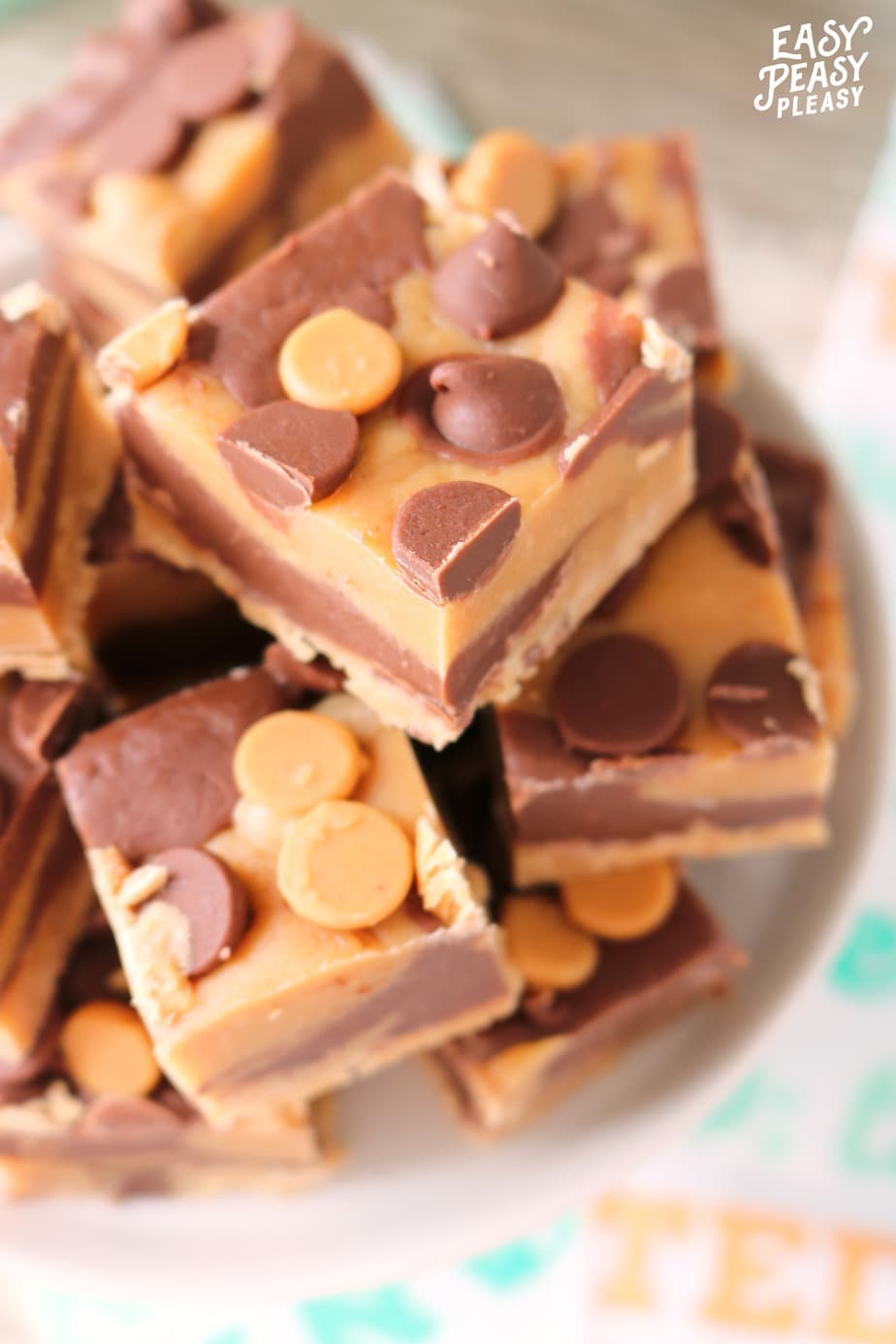 Easy Peasy Pleasy tips
Mixture should be silky smooth not grainy. Continue to stir until smooth.
Do not overheat. My microwave is 1000 Watts. Start with 30 second increments if your microwave is higher watts.
Prepare both bowls before heating.
I also make this fudge in layers. I spread the chocolate mixture from edge to edge. Then I spread the peanut butter mixture over the chocolate mixture edge to edge. Turns out just as great.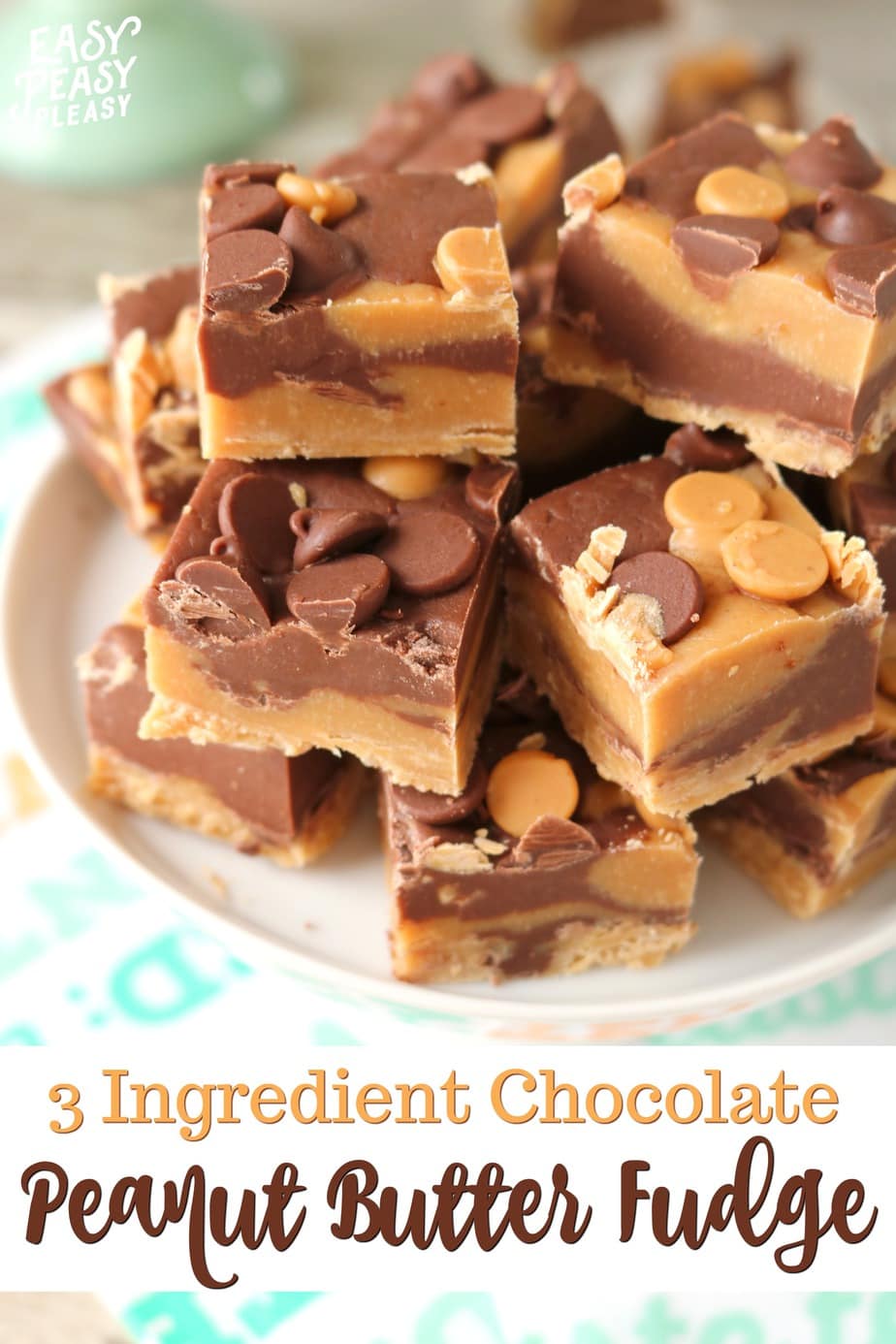 Don't forget to Pin this recipe to save for later!
3 Ingredient Chocolate Peanut Butter Fudge
Servings: 36
Difficulty: easy
Ingredients
1 11.5 ounce bag milk chocolate chips, divided
1 10 ounce bag peanut butter chips, divided
1 14 ounce can sweetened condensed milk, divided
Directions
Spray an 8×8 pan with non-stick spray. Line with wax paper. Using 2 medium size bowls, fill one bowl with 1 1/2 cups chocolate chips and half of the sweetened condensed milk. Fill 2nd bowl with 1 1/2 cups peanut butter chips and remaining sweetened condensed milk. Using microwave, melt chocolate chips for 30 seconds, stir. Heat for additional 30 seconds. Stir until chips are melted and mixture is smooth. While stirring chocolate chips, melt peanut butter chips for 30 to 60 seconds. Stir melted peanut butter chips until mixture is smooth. Drop big spoonfuls of chocolate mixture into pan. Drop big spoonfuls of peanut butter mixture into pan. Slightly swirl around. Mix together the remaining chocolate chips and peanut butter chips. Sprinkle all over the top of the fudge and press in slightly. Cover and let set until cool. Slice into 36 pieces. Eat and Enjoy!
www.easypeasypleasy.com
Subscribe to Blog via Email