Y'all are not going to believe how easy it is to make this self rising flour substitute for baking bread. I mean, my Easy Peasy Pleasy tagline is "measuring easy one cup at a time" and this recipe for making a flour substitute is, literally, just measuring three simple ingredients.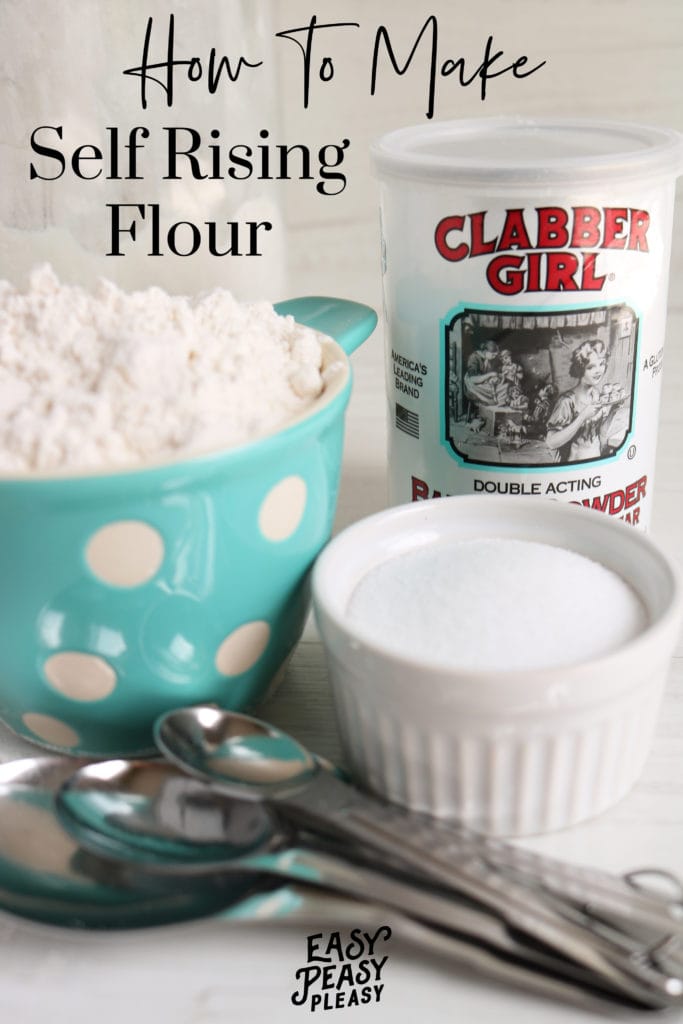 This easy self rising flour recipe is a great alternative for yeast in bread recipes. The salt and baking soda act as a leavener so that dough may rise without yeast. I can't tell you how many times I've wanted to bake up a batch of bread to go with a soup or chili but haven't had dry yeast on hand.
And, to be honest, making your own self rising flour is easy on the pocket book, too. Why spend the extra bucks on a sack of self rising flour for a recipe you'll make a handful of times when you probably have these three ingredients already. Easy Peasy.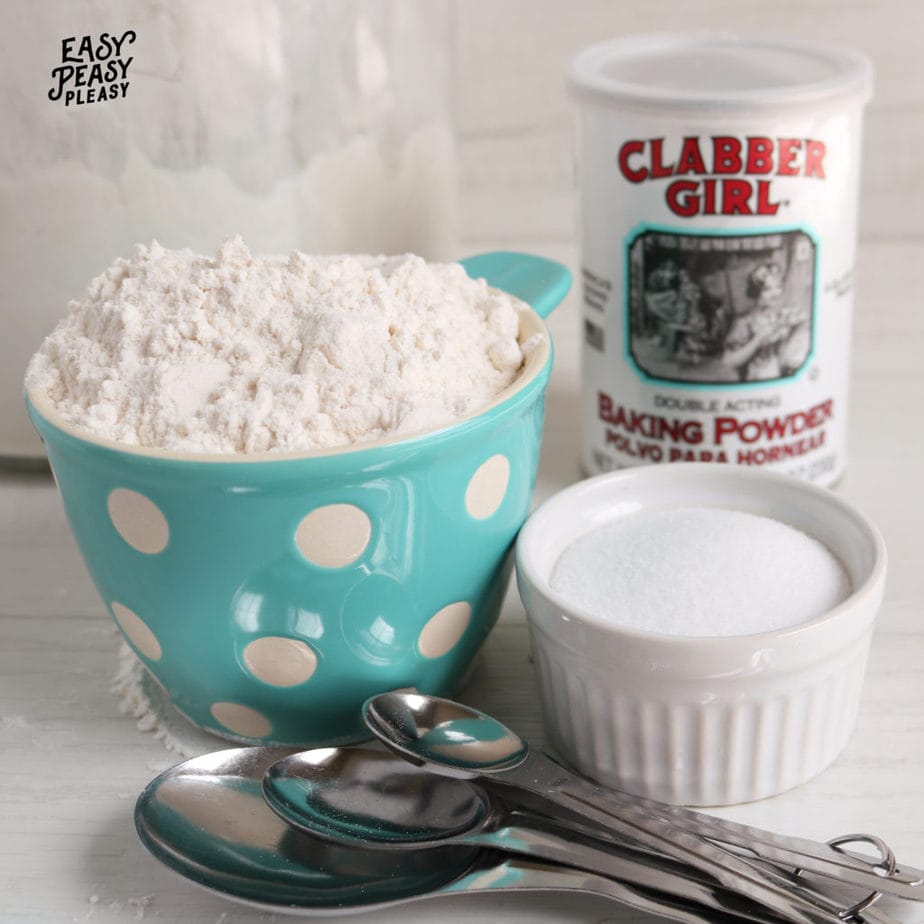 You can use self rising flour for more than just bread, though. Use this easy self rising flour substitute in pancakes or muffins. It makes for a perfect soft crumb that makes baked goods so light and airy. It's also great for scones and biscuits. Anyone else getting hungry thinking about all the possibilities?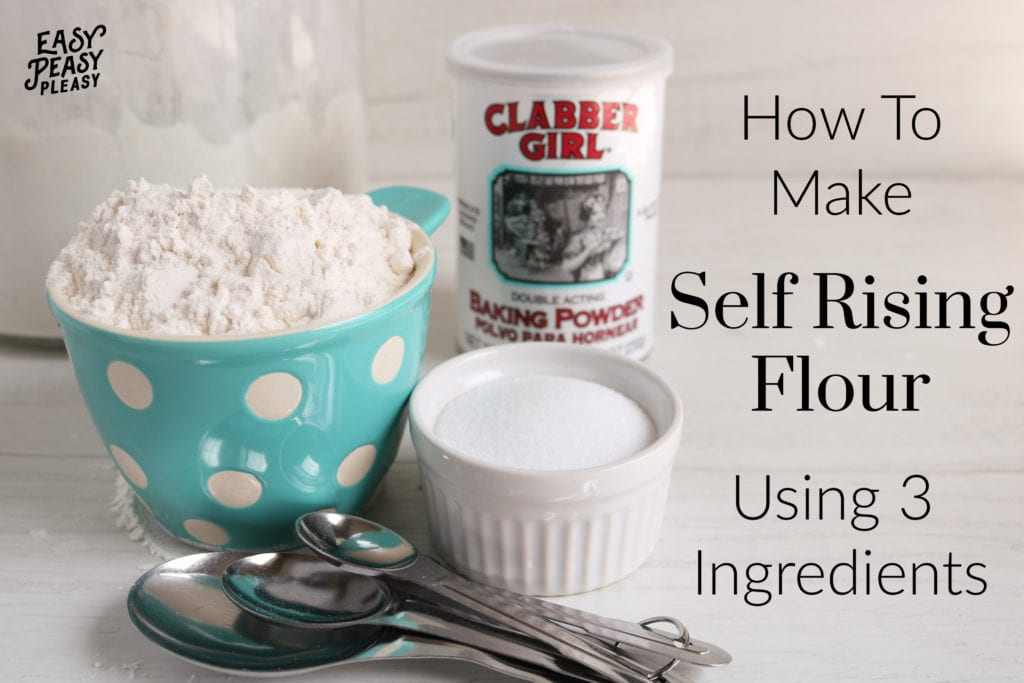 How to measure all purpose flour for self rising flour…
Before we get to the three easy ingredients for the self rising flour substitute, I wanted to be sure to share a great way to measure flour.
Expert bakers will tell you a scale is the absolute best way to measure flour for baking. But around here, we like easy peasy and I don't haul out a scale for easy baking.
Here's my method:
You'll want to be sure to use a spoon to add the flour into your measuring cup so that the flour doesn't get packed down. To begin, make sure the flour in your container is light and fluffy. Take your spoon and just give it a little fluff. Then, use the spoon to fill the measuring cup. Do not pack as you go; keep it light and airy. Fill the measuring cup with flour and then lightly level off the flour using the handle of the spoon. No need to dirty another utensil!
Avoiding over packing the flour will keep your baked goods from tasting dry.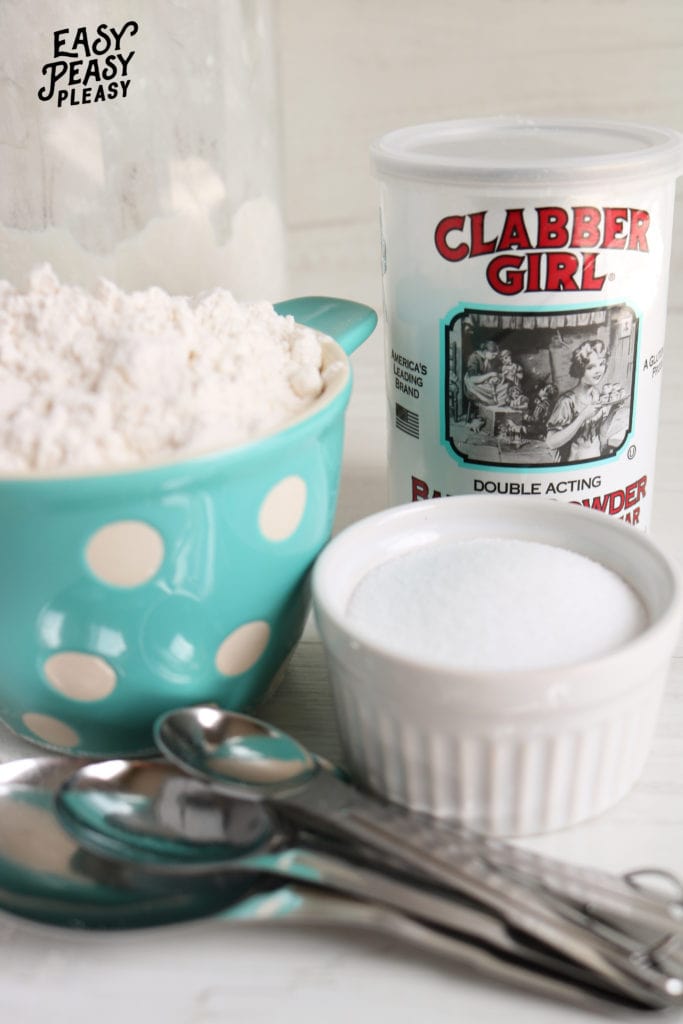 What You'll Need For This Easy Peasy Pleasy Recipe
All Purpose Flour
Baking Powder
Salt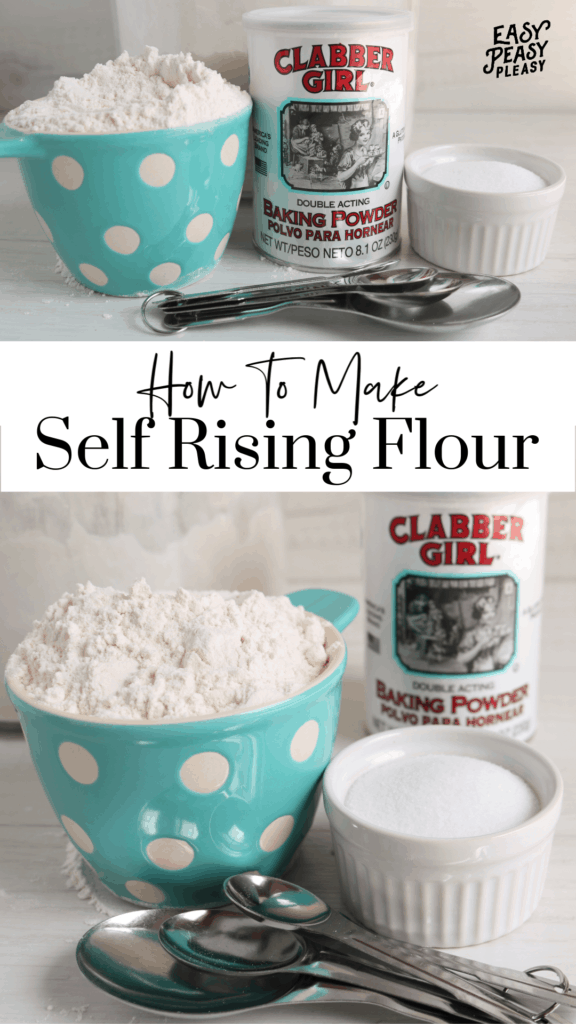 Check out this easy 4 Ingredient Beer Bread by clicking here.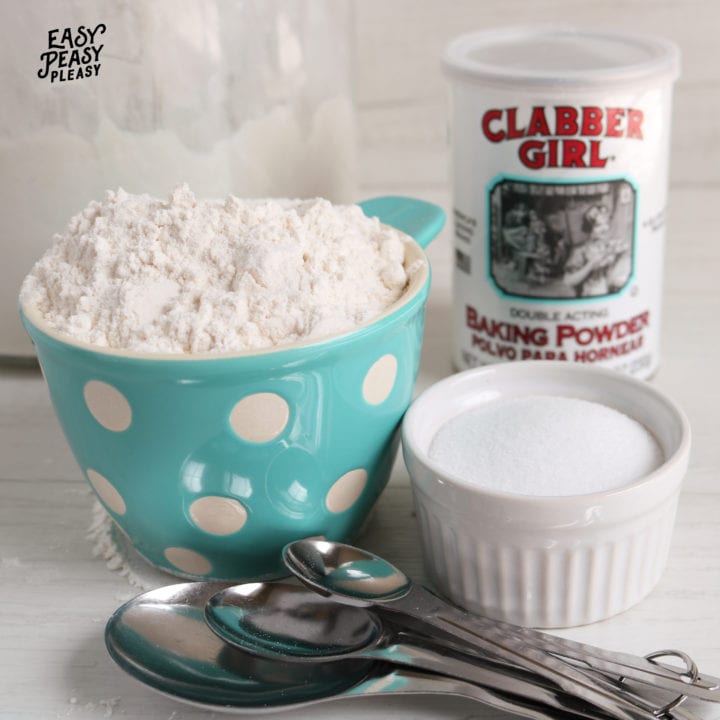 Self Rising Flour Substitute
Three easy ingredients to make self rising flour when you only have all purpose flour.
Ingredients
1 cup all purpose flour
1 1/2 teaspoons baking powder
1/2 teaspoon salt
Instructions
Mix all ingredients until well combined. (Sift ingredients together for a better mix.)
Sign up below to get every post in your email inbox. Meanwhile…check out these super easy 4 Ingredient biscuits using self rising flour here.
Subscribe to Blog via Email