Rustic Beer Bread with only 4 ingredients is the recipe I didn't know I needed until my Pops mentioned it to me this week. Plus, you don't even need yeast!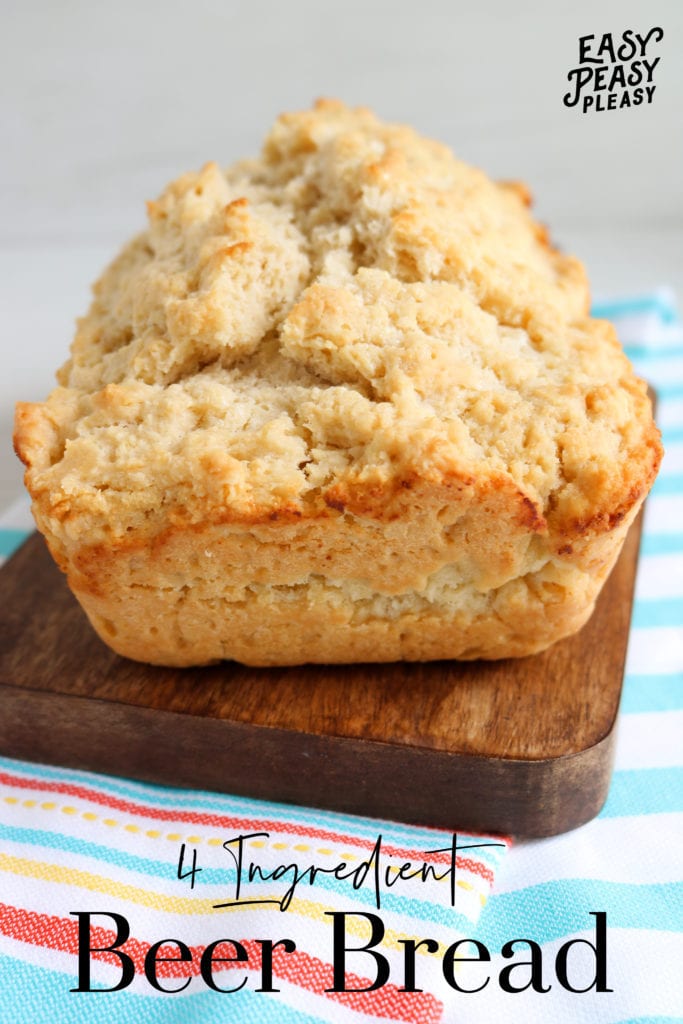 You see, Pops and I have been texting a lot this week about things we are baking and growing. I'm totally regrowing my green onions while Pops is growing pinto beans in his compost bin.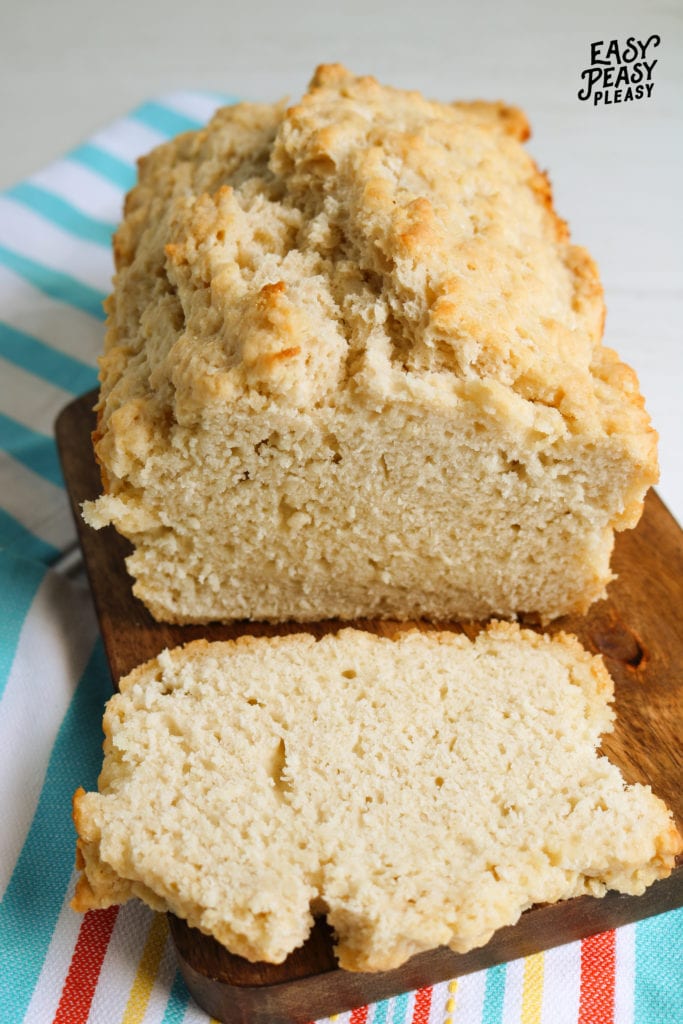 In all the texting and picture sharing, Pops tells me he's making his Beer Bread which immediately piqued my interest. Especially because it only required 4 ingredients and did not need yeast. How does Pop make his bread without yeast? I asked myself the very same question. As always, Pops has the answer: self-rising flour.
No self-rising flour? No worries! Check out my recipe for how to make your own self rising flour here. You only need 3 Ingredients.
While we might not be able to spend face time with each other we are still connecting through our cooking.
I made the basic version of his beer bread, but Pops says he likes to mix in 1/2 cup shredded cheese to the dry ingredients before he mixes in the beer.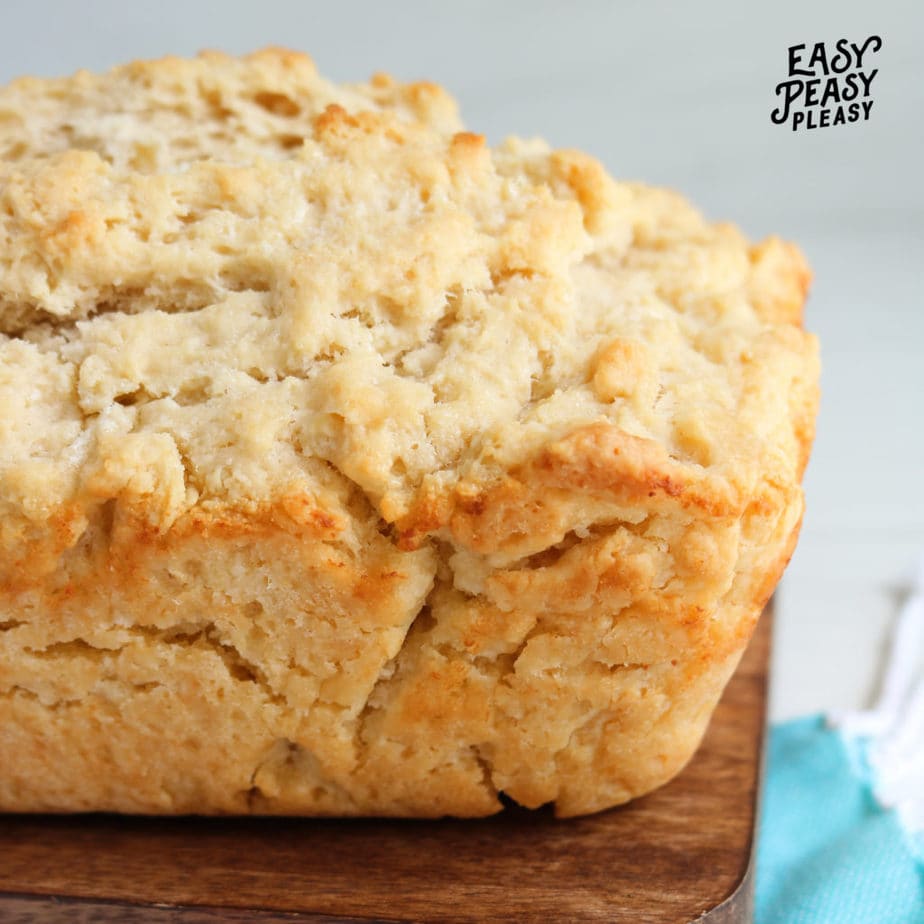 I sift my flour, but Pops doesn't. He just mixes the flour into the dry ingredients. Pops also uses the butter wrapper to grease his dish while I used cooking spray. Both methods work for this beer bread recipe. Y'all, I just love that we were able to connect through cooking, as well as eating.
Check out his Beer Bread Picture!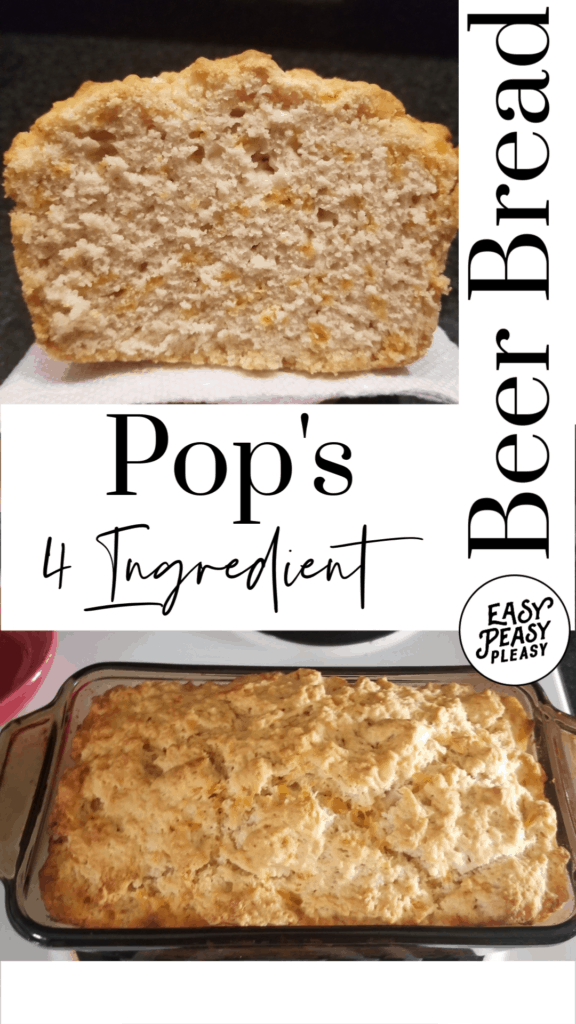 What You'll Need…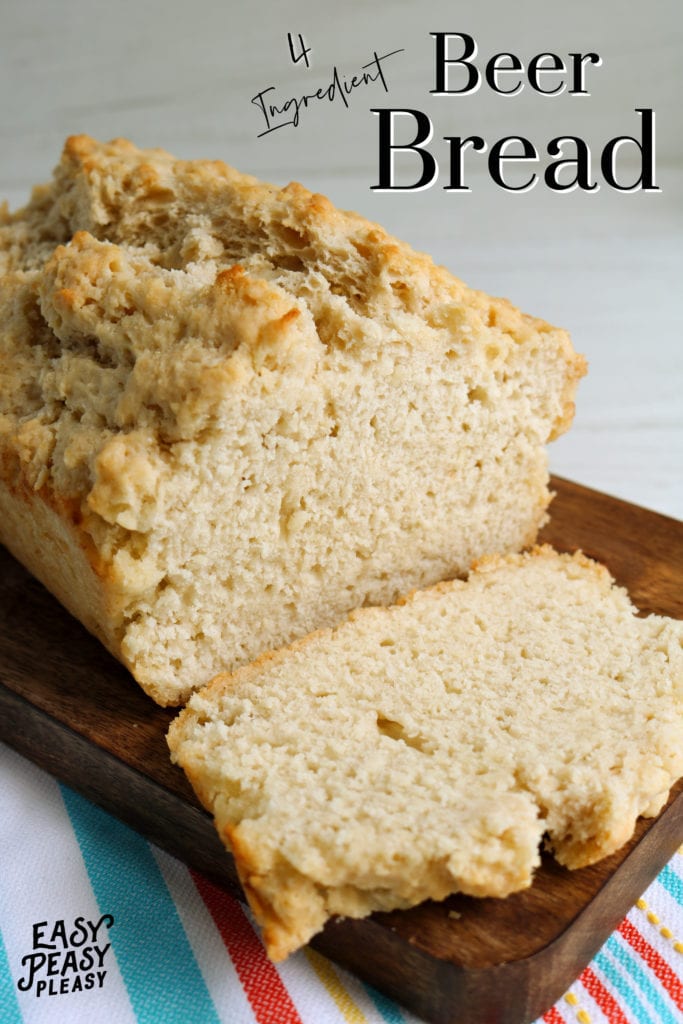 Tips to make your process Easy Peasy Pleasy…
This is more of a sticky dough rather than batter.
Spray fingers with cooking spray to avoid the dough sticking to your hand.
Insert a toothpick to check if done. If toothpick comes out clean the bread is ready. If toothpick comes out with residue then bread needs to bake a little longer. 55 minutes worked great in my oven.
Would be great with a drizzle of honey or even cinnamon butter.
Wrap leftover bread in plastic wrap and store on your kitchen counter. No need for refrigeration.
I can't wait to try Pop's version with shredded cheese. He also said it's great with your favorite herbs or even use a dark beer for a deeper flavor. Looking for a an easy biscuit recipe? Check out Pop's easy 4 ingredient Biscuits by clicking here.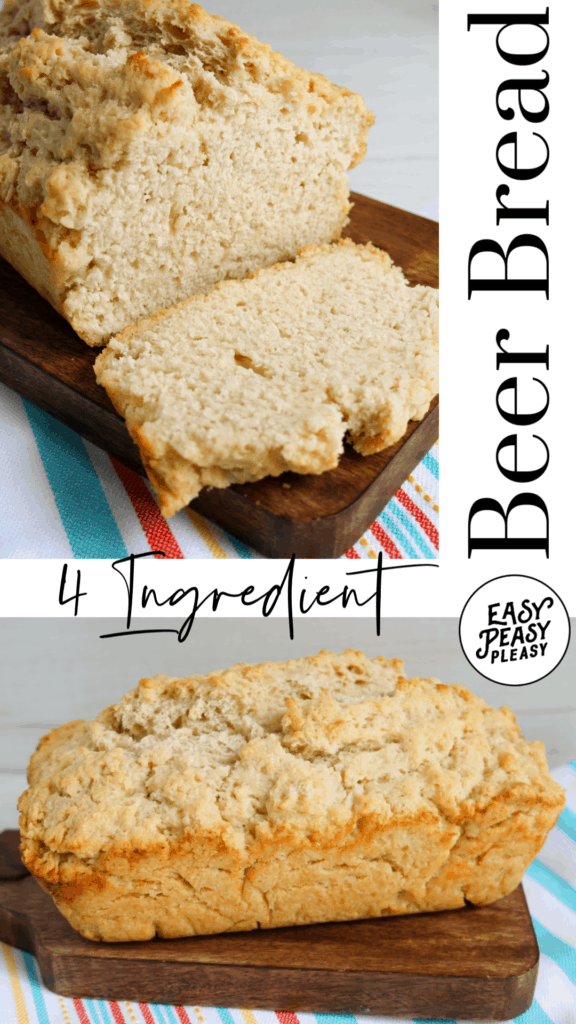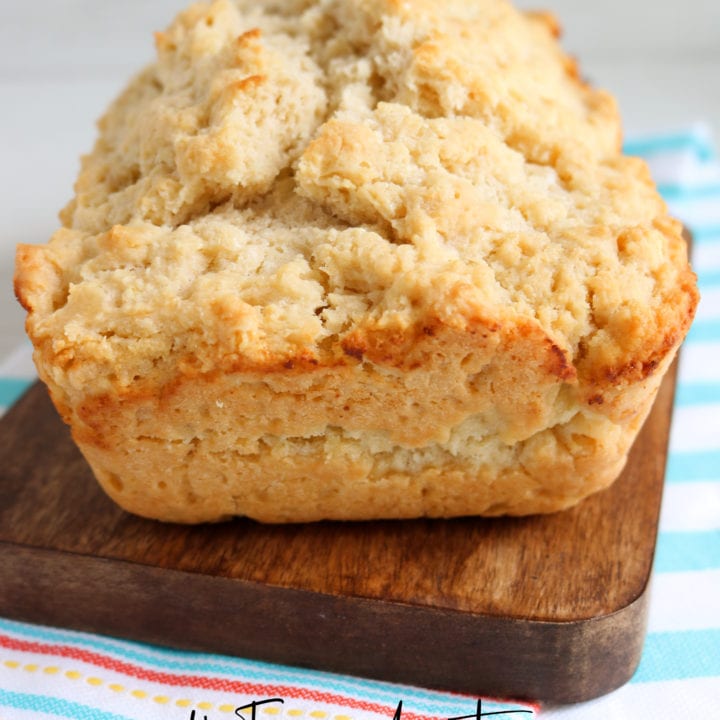 Beer Bread
Total Time:
1 hour
5 minutes
This 4 Ingredient Beer Bread recipe is super tasty and requires no yeast.
Ingredients
3 cups self rising flour
1/4 cup sugar
1 - 12 ounce beer
1/4 cup melted butter
Instructions
Preheat oven to 350 degrees. Spray a 5.2 x 9 x 2.7 dish with non-stick spray. Sift flour into a large bowl. Combine flour and sugar. Pour in beer. Mix until well combined and you have formed a sticky dough. Place dough in prepared dish. Press dough down in pan. Pour melted butter over dough. Bake for 50 to 60 minutes or until bread is cooked through. Rest in pan for 10 minutes then rest on wire rack. Eat and Enjoy!
Notes
Check blog post for easy tips.
www.easypeasypleasy.com
Subscribe to Blog via Email