Cook once and use again is my motto! I am always looking for a way to save time when it comes to cooking. I know we all have busy schedules and our lives could use a little bit of Easy Peasy PLEASY! I have acquired a good amount of foods I like to cook once and use twice and thought I would share those ideas with you. Maybe give you a little inspiration on some easy meals. I'm thinking a series on Double Duty Meals is the way to go. I don't always get the leftovers used up in my house but more often than not we eat leftovers for lunch or I try and figure out how to re-purpose those leftovers for another meal.

Double Duty Ranch Potatoes is an easy side dish you might want try! I cook them once then I only need to reheat for a meal later in the week. I say if your gonna do the work, you might as well get double the reward! Check out the recipe to see the Double Duty idea!

Double Duty Ranch Potatoes
Servings: 4 for 2 meals
Difficulty: easy
Ingredients
8-12 red potatoes depending on size of potatoes
3 tbl ranch seasoning or 1 pkg
2 tbl olive oil
salt & pepper to taste
fresh parsley
Directions
Preheat oven to 400 degrees F.
Quarter potatoes or cut smaller if you have large potatoes.
Place in a 9×13 baking dish.
Mix in the olive oil, ranch, salt and pepper until well coated.
Bake in oven for 45 mins to 1 hr, stirring once or twice during cooking.
Remove the potatoes from the oven and sprinkle with chopped fresh parsley.
Tips…When I'm in a hurry to get these potatoes on the table, I will cover with aluminum foil during the first 20 mins of baking to get them softened up. Cooking time decreases this way. Also, we just scoop them right out of the the baking dish (we are very informal) but if you are having company over you could serve the potatoes in a pretty dish and sprinkle the fresh parsley right before serving.
Double Duty Time…
Later in the week, take your left over ranch potatoes and place in a skillet over med high heat. Toss until the potatoes start getting crispy all over. Takes only about 10 mins. Now you have crispy ranch potatoes in no time at all! Easy Peasy side dish!
https://easypeasypleasy.com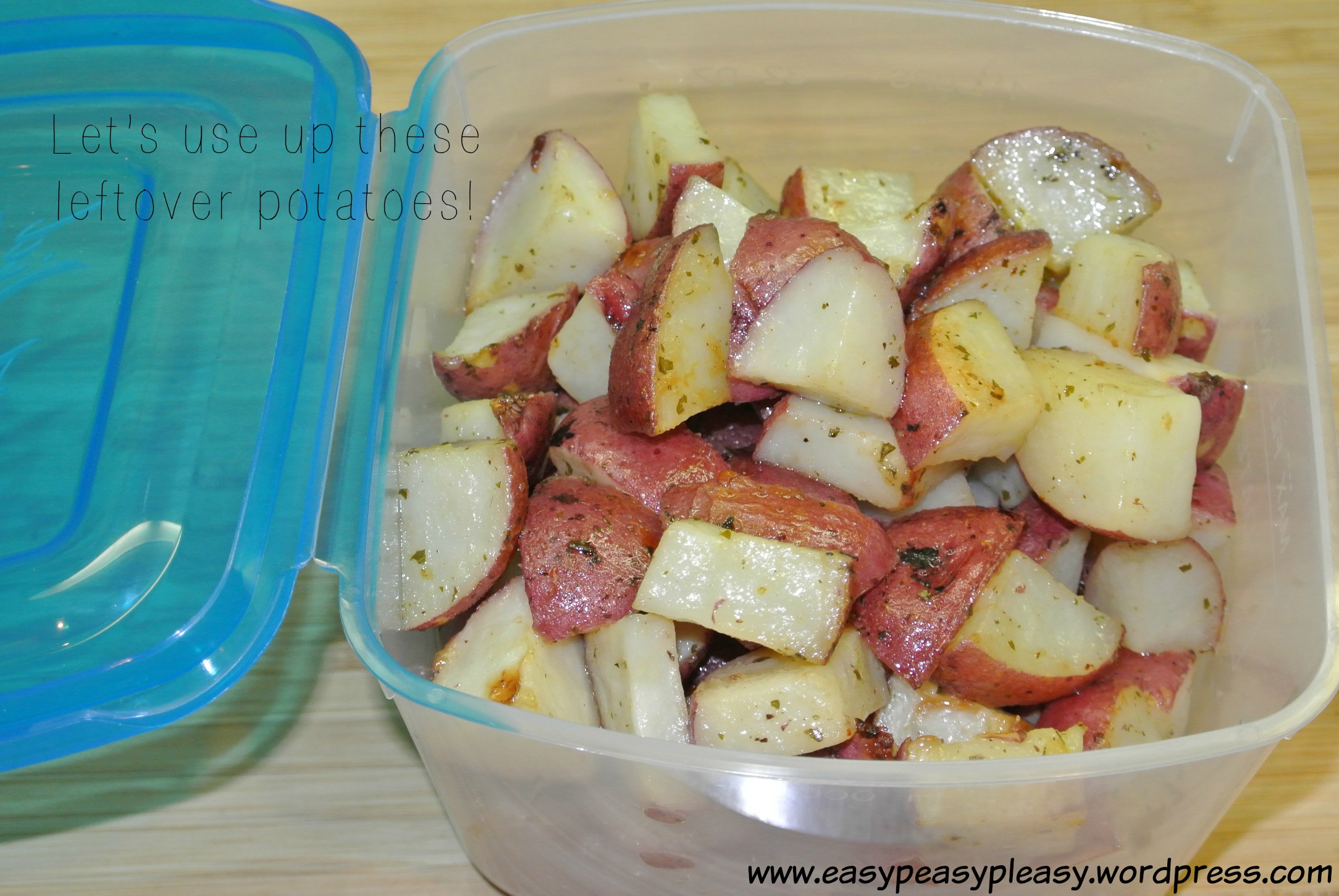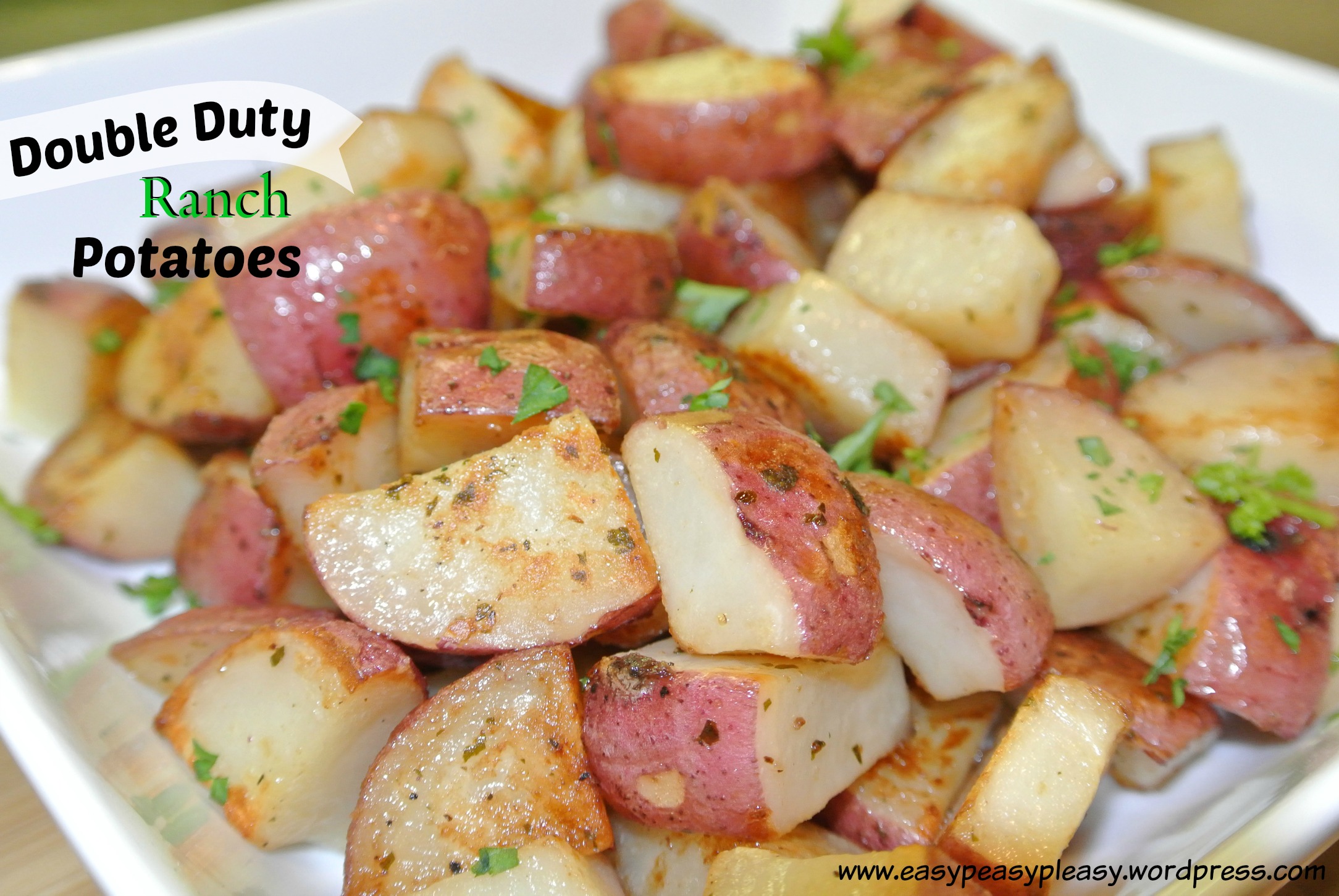 Prepare once and serve twice! It's that easy! I have more Double Duty Recipes to come! I hope you tune in for more great ideas that can save you time!