Are you looking for ways to keep the kids entertained and fed on game day? I've got you covered with this winning combo! Cookie decorating makes the perfect activity for kids and pizza will satisfy the pickiest eaters. Let me tell you how I get it done.
(Thank you to Red Baron Pizza for sponsoring this post. All content and opinions are my own.)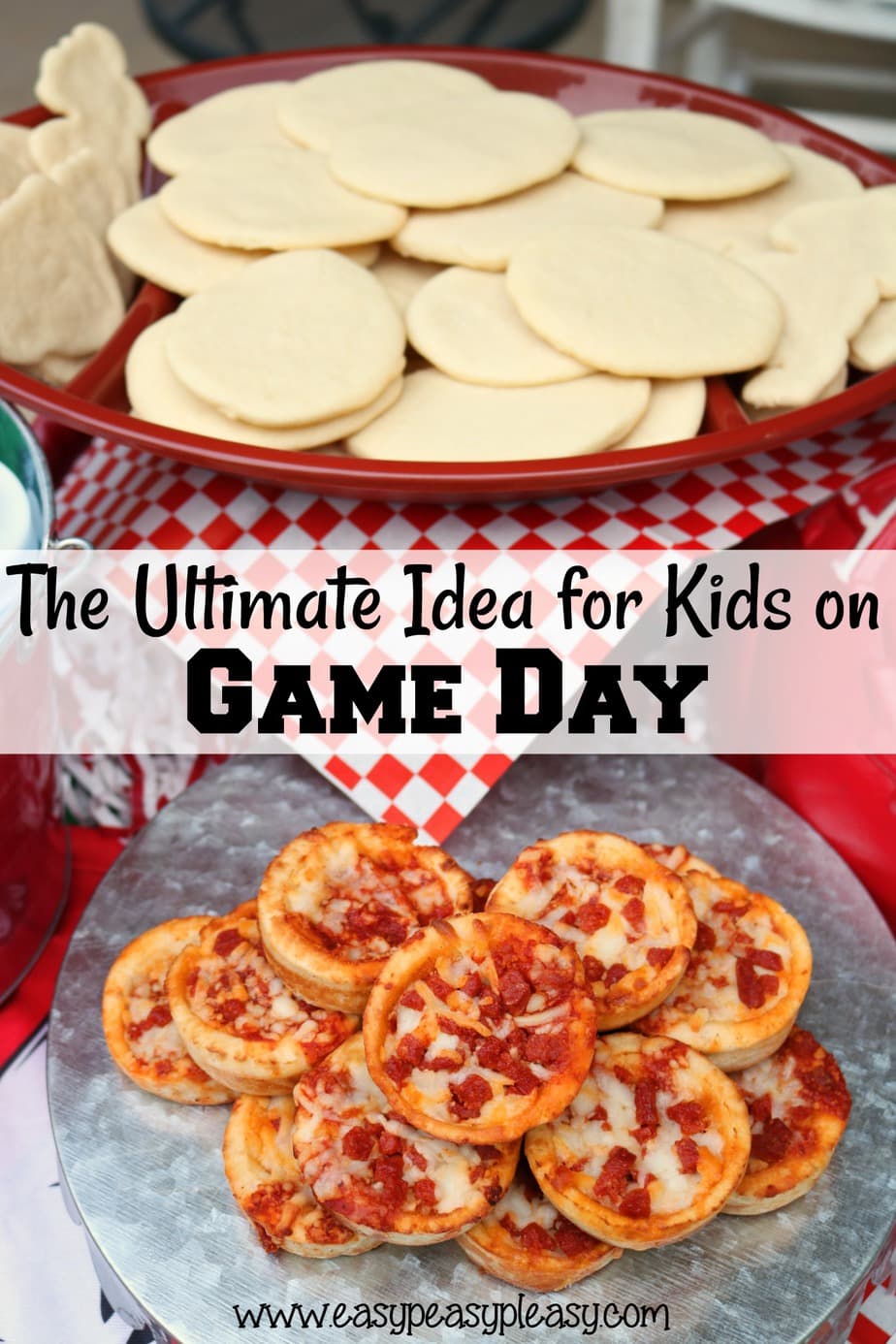 First things first…game day equals family, friends, and food! We are a football playing, football watching, football tailgating family. Everything about game day centers around those things so I'm always looking for ways to make it easier. Feeding kids who can be picky eaters and finding activities to keep them busy are always on my mind.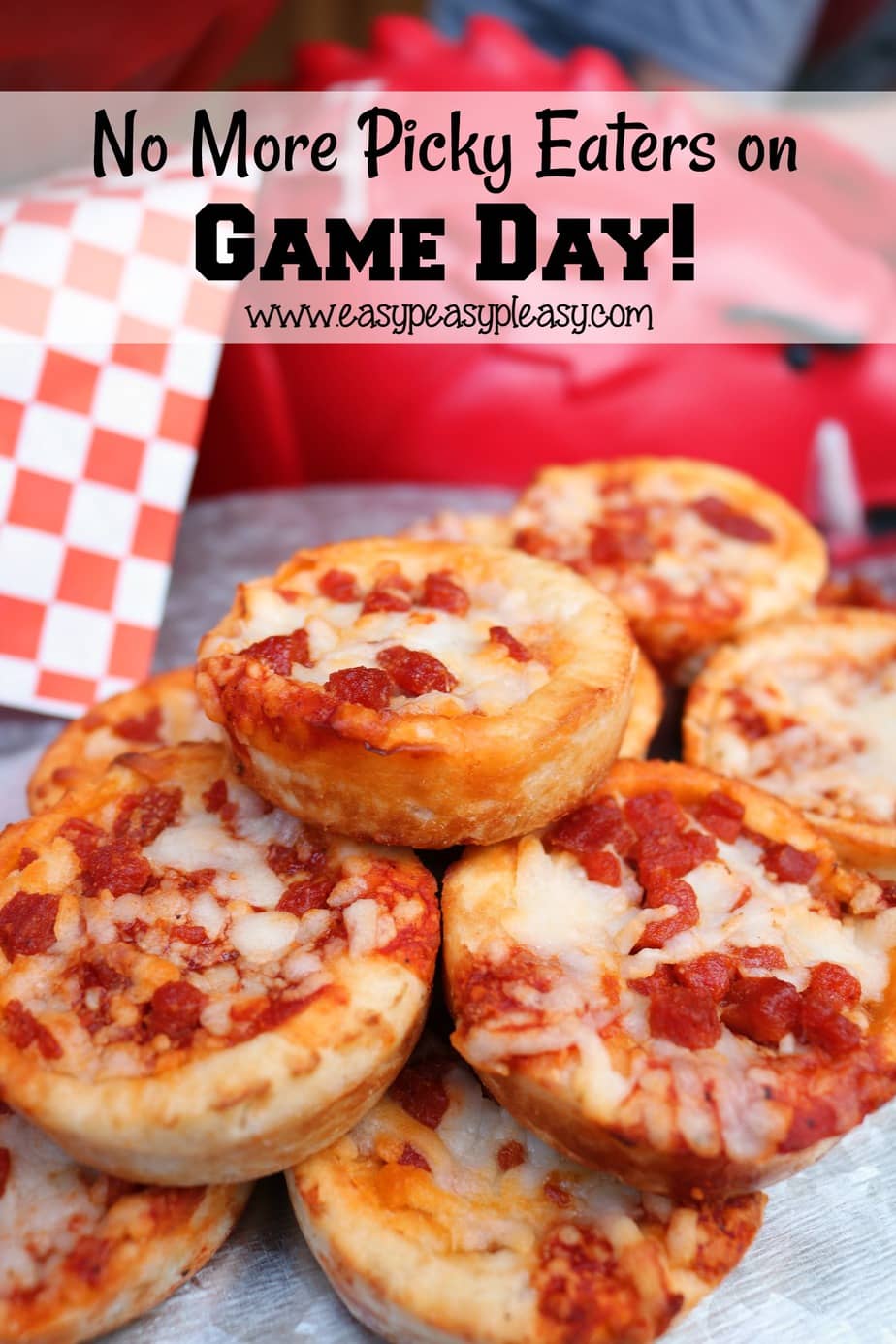 Do you have a kid who's a picky eater? My kiddo is a pretty good eater but when it comes to game day food, he can be a little picky. He loves cheese dip, and chicken wrapped in bacon but isn't a fan of the spicy appetizers. My jalapeno popper dip is a little too spicy for him just yet.
The one thing that the kiddo can't get enough of is…pizza!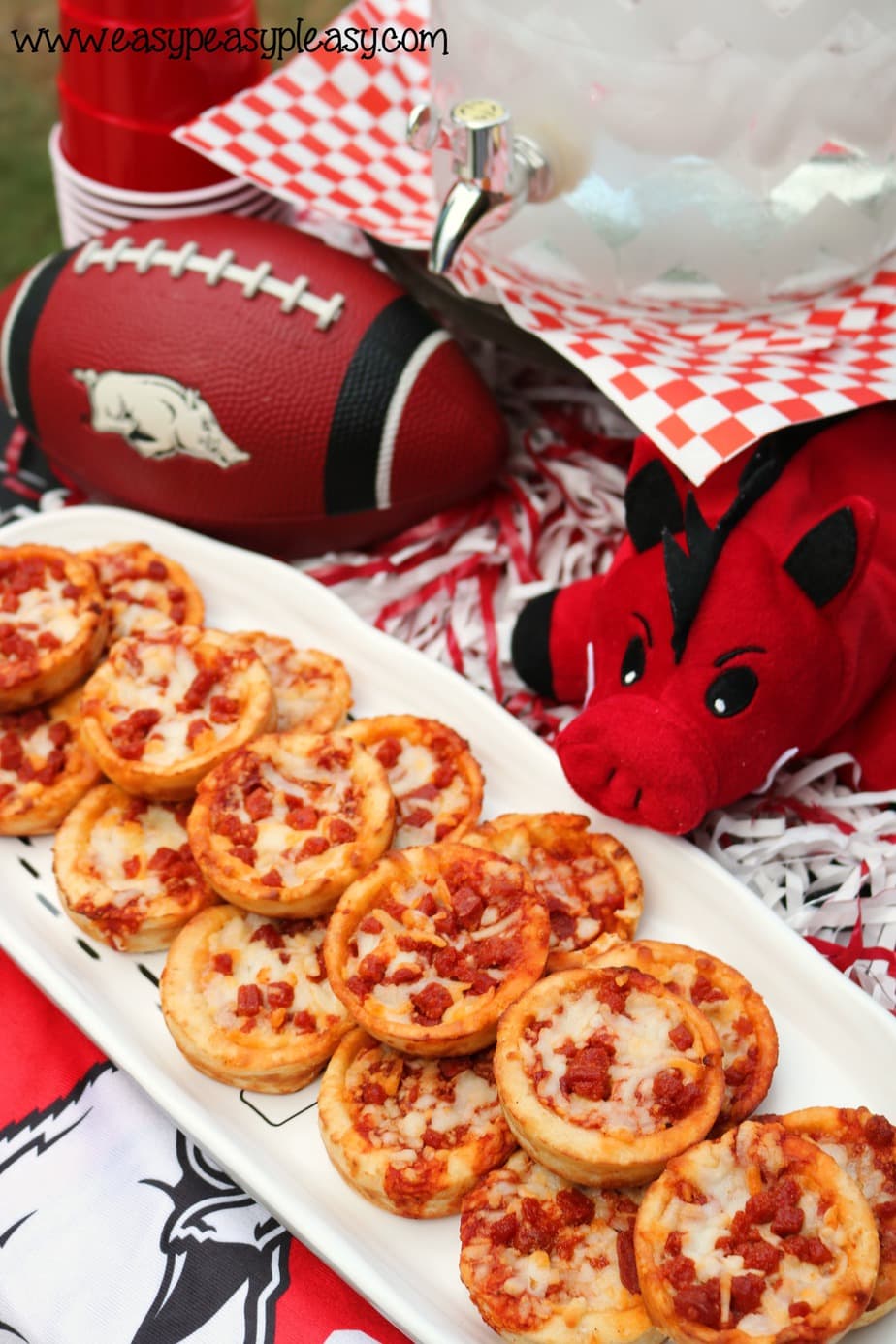 It's a never fail kid approved food. I found the perfect kid sized pizzas at Sam's. They are these cute little (perfect for small hands) Red Baron Pizzas. There are 32 in a box and they totally made the food easy for me to please the kids on game day.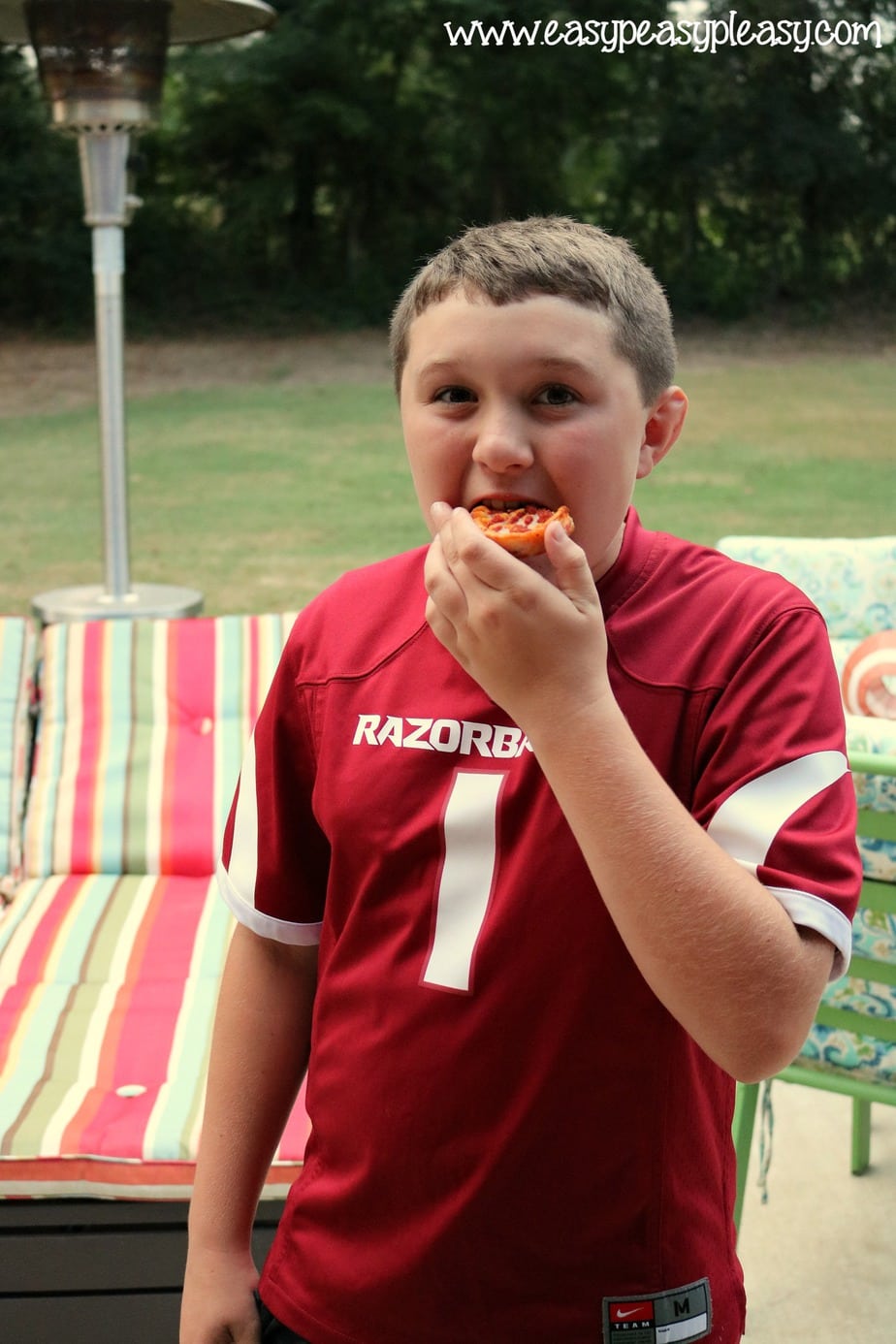 Besides pizza, what else do kids love? Cookies! That's where the idea of cookie decorating came in. If you want to watch the big game and socialize with your friends, set up a cookie decorating station for the kids!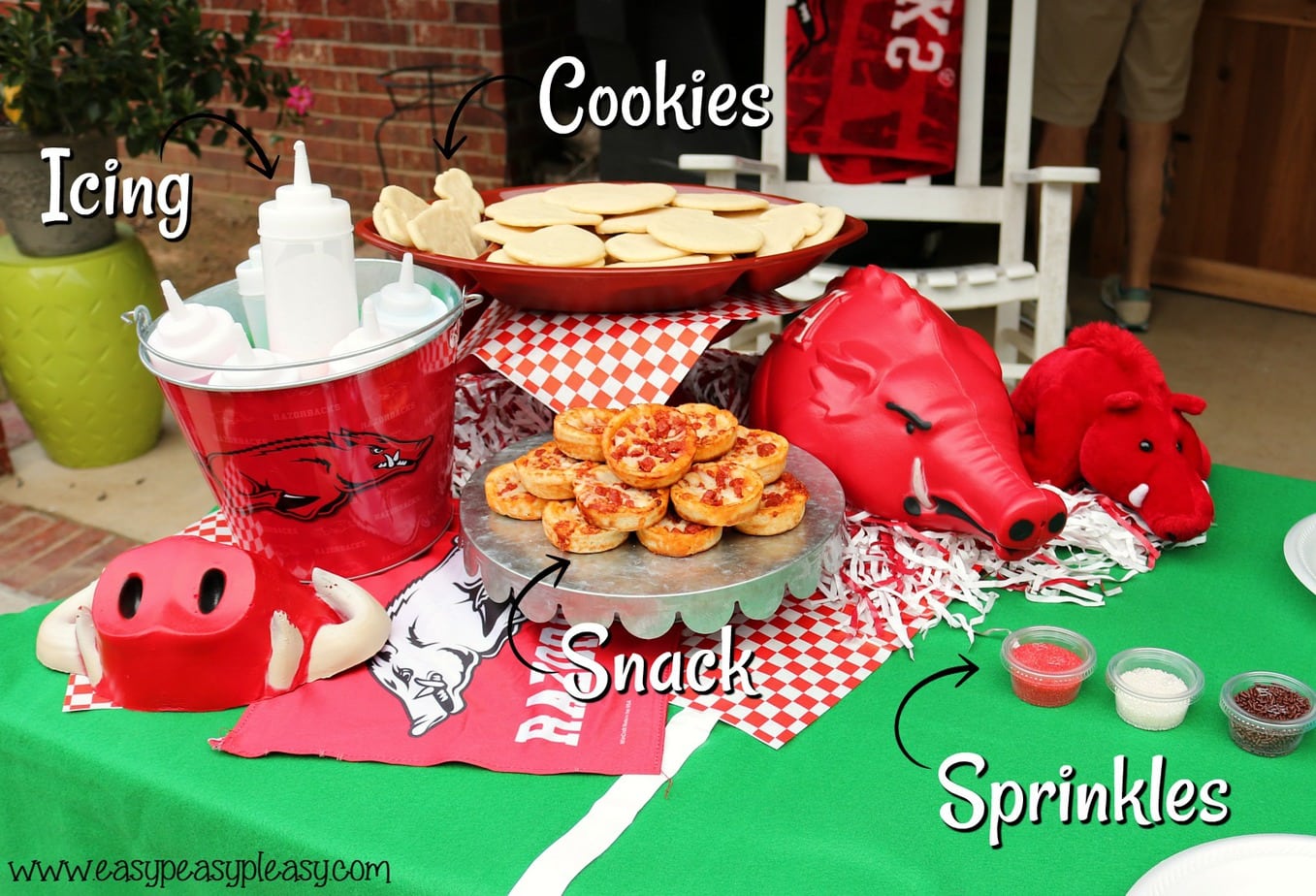 It's super easy prep and will keep the kids busy so you can relax. Setup and decorate the table before the game starts. Add everything a kid would want to use to decorate cookies and let them go to town.
Must Have…
Cookies. Bake your own football shaped sugar cookies or ask your local bakery for cookies that haven't been decorated.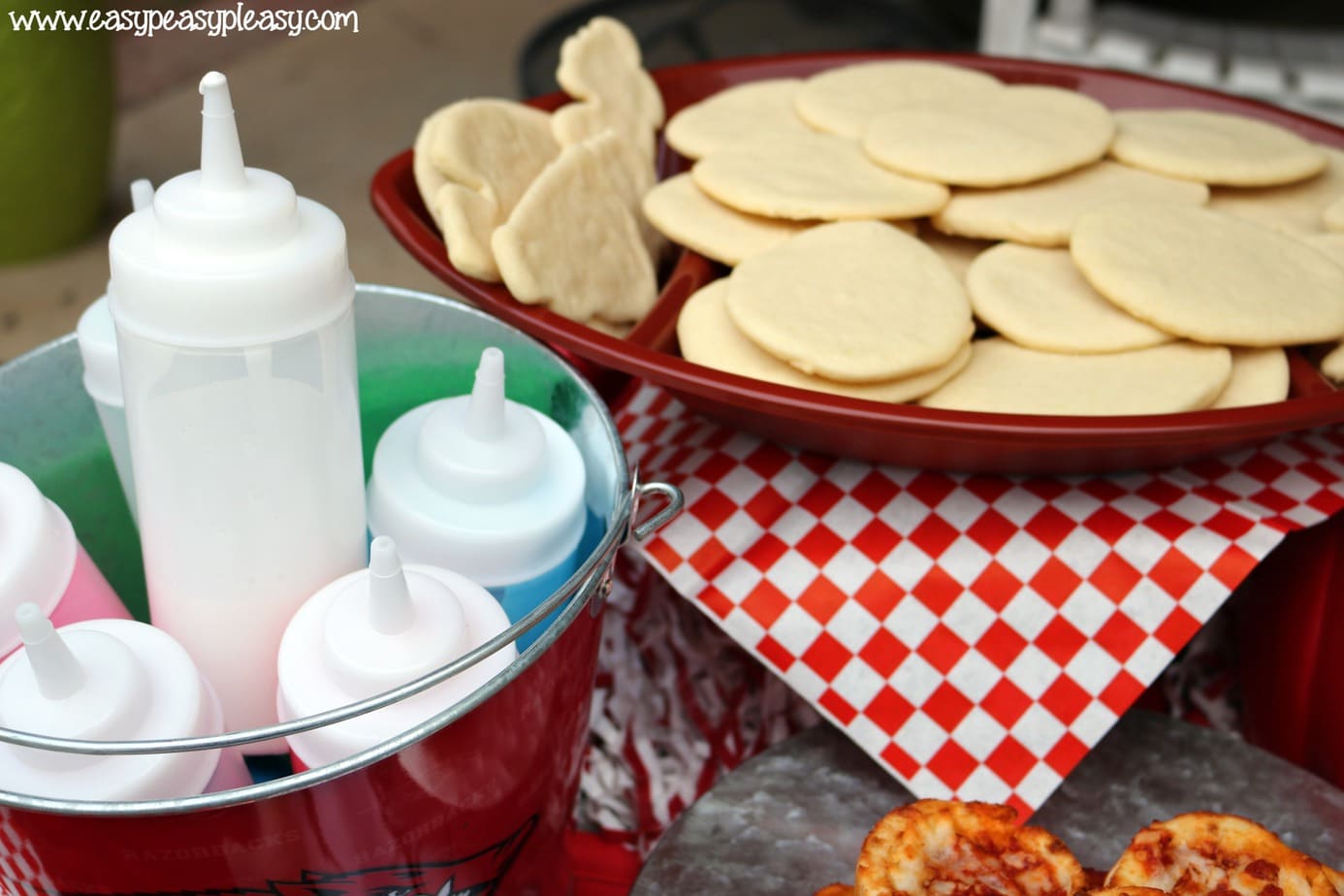 Must Have…
Icing. Grab some Meringue Powder and following the directions for Royal Icing. Then divide the icing into bowls and add food coloring to get the color you desire. Pour each bowl of colored icing into squirt top bottles.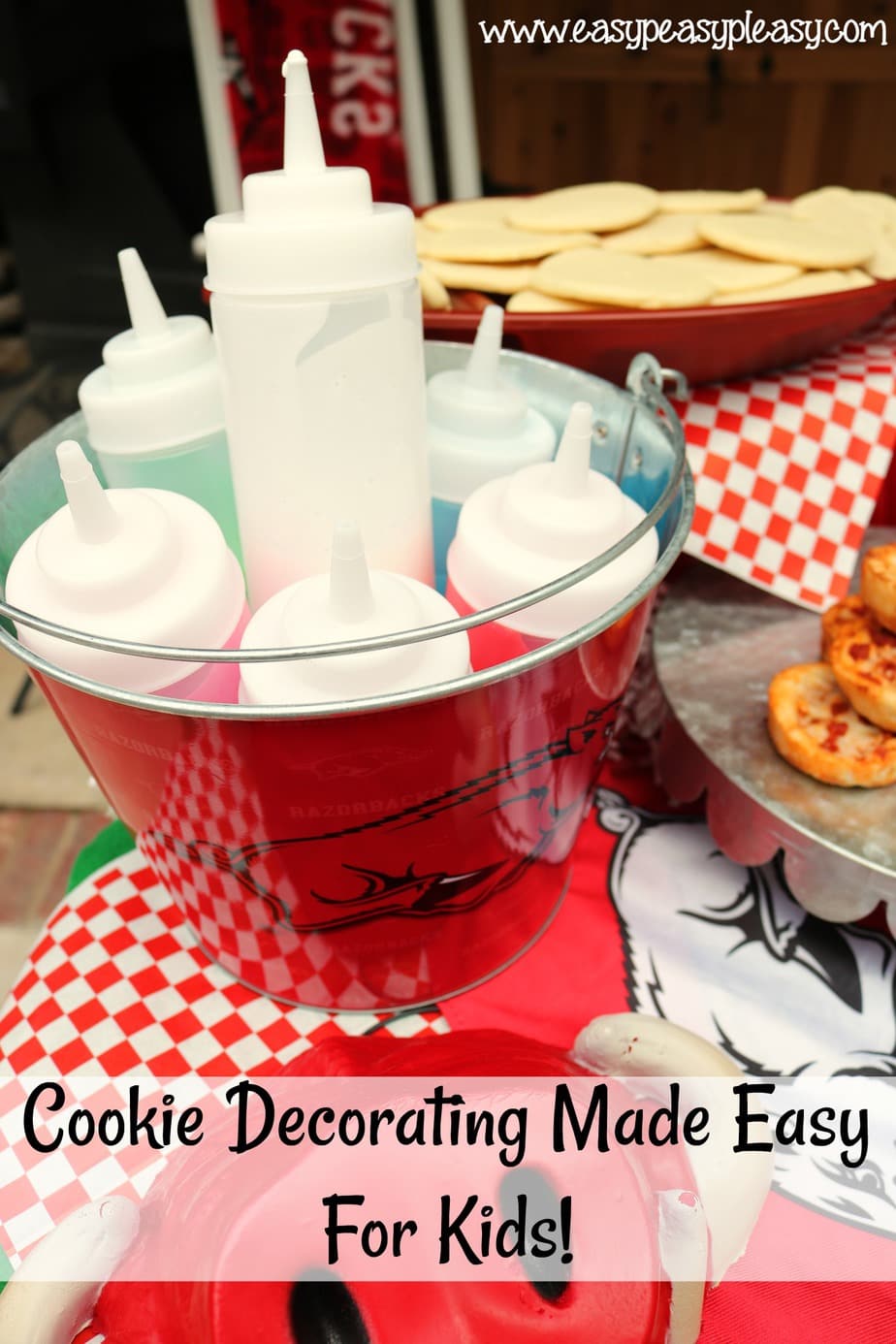 Must Have…
Sprinkles, plastic spoons, and paper plates. Use little cups or what you have for sprinkles and plastic spoons for dipping. Lay out paper plates for decorating the cookies.
Watch their creativity shine!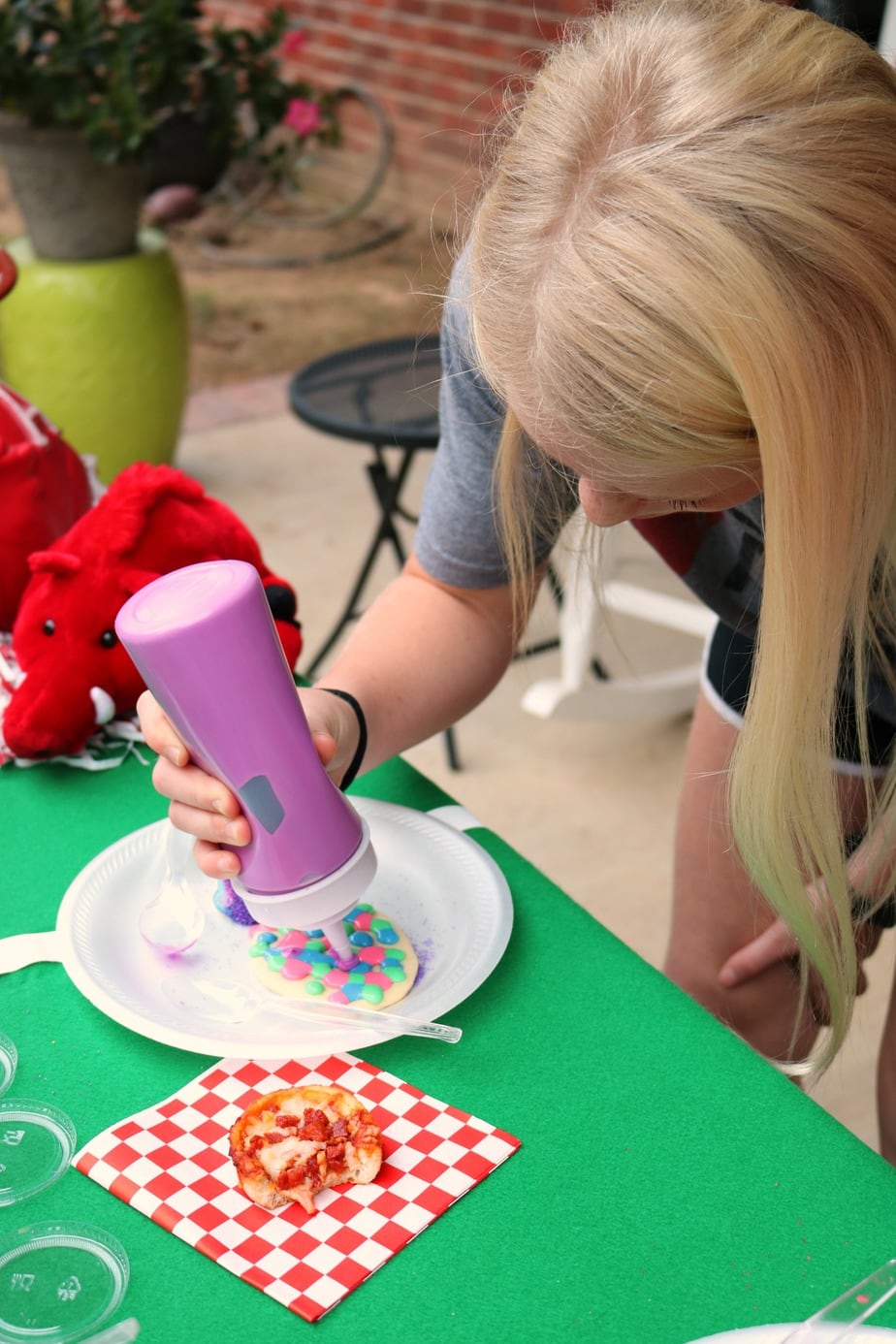 And watch them play while they eat.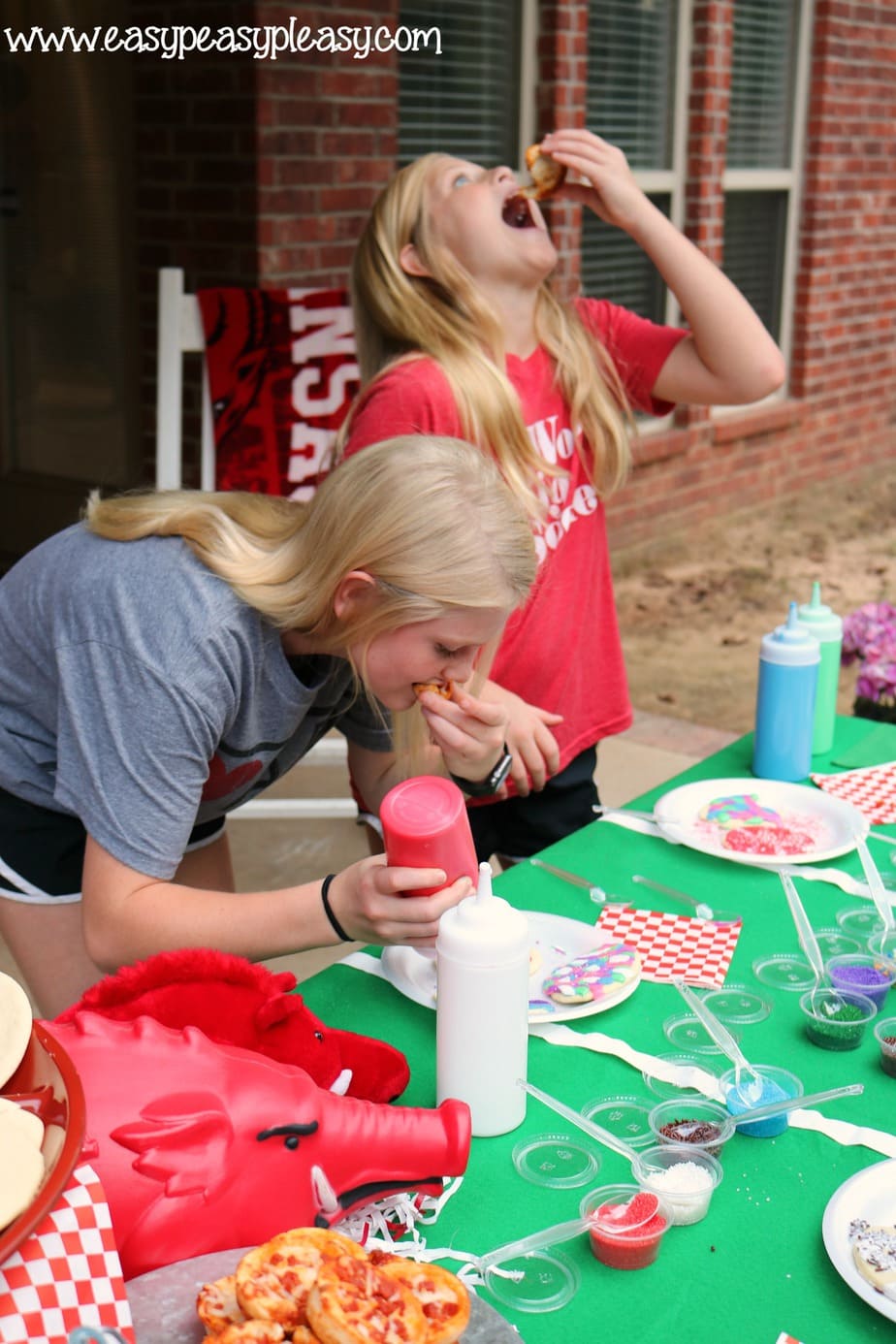 You won't even worry about the mess when you see your kiddos like this…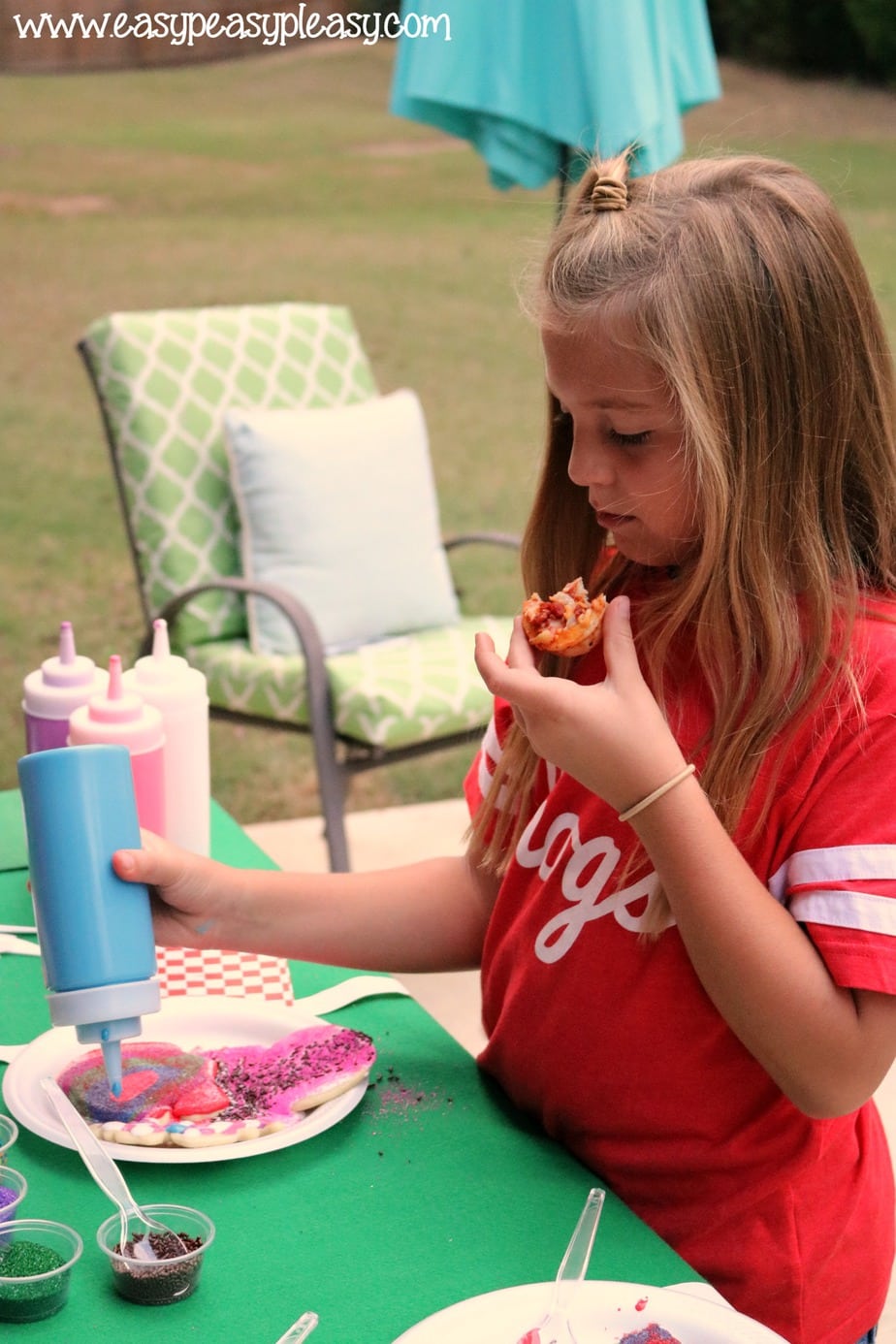 You know you hit game day out the stadium when you see this!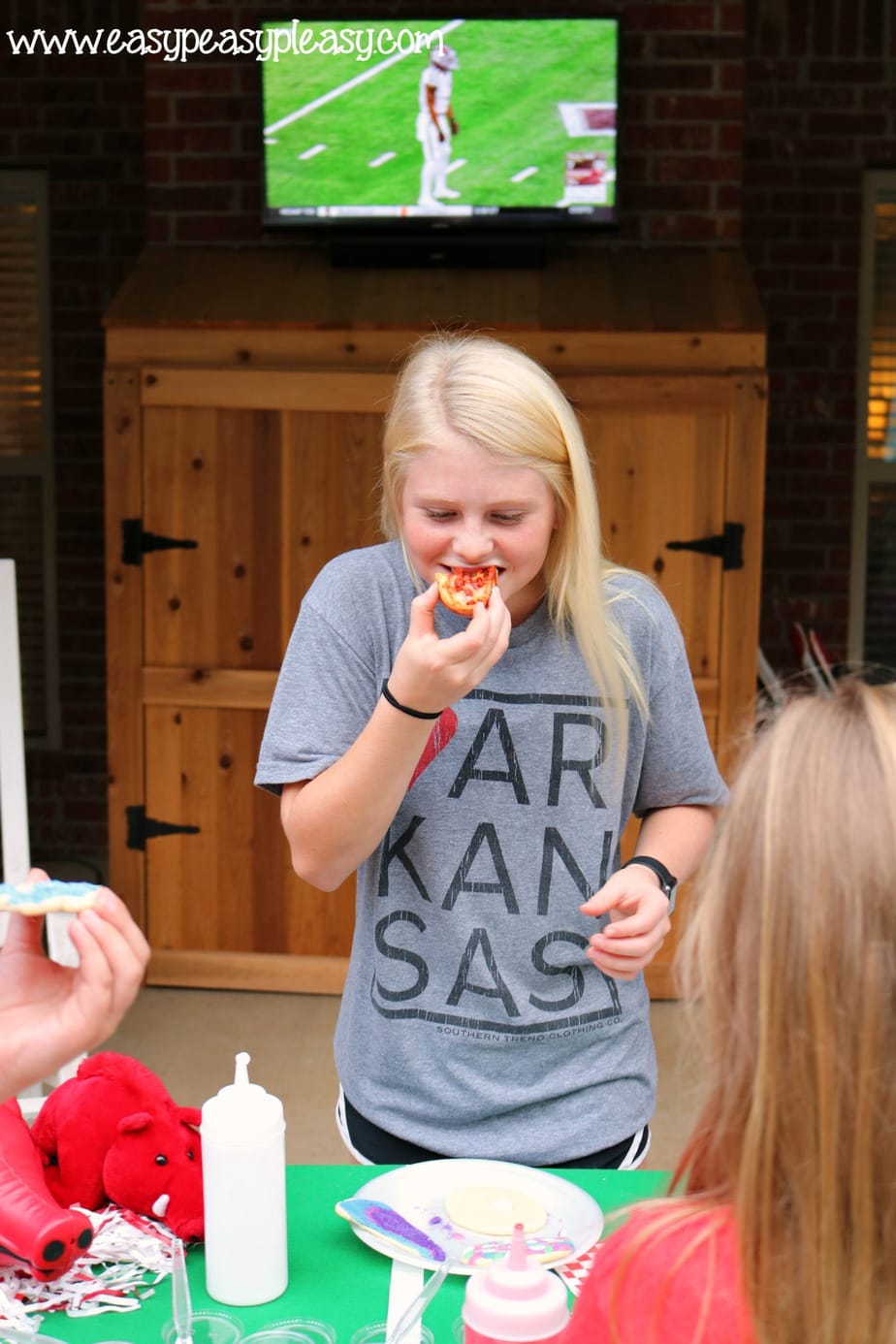 Don't worry about a mess because they are having fun and you are watching the game.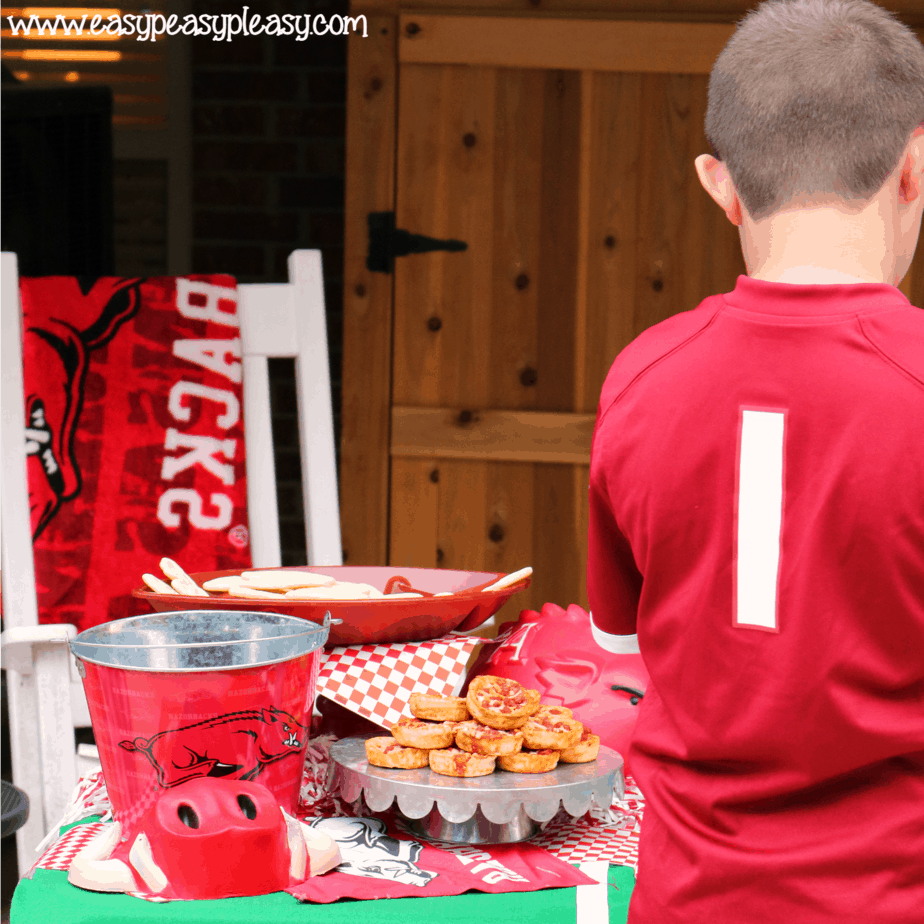 Cleanup can done when the game is over!
Don't forget to setup a kids hydration station.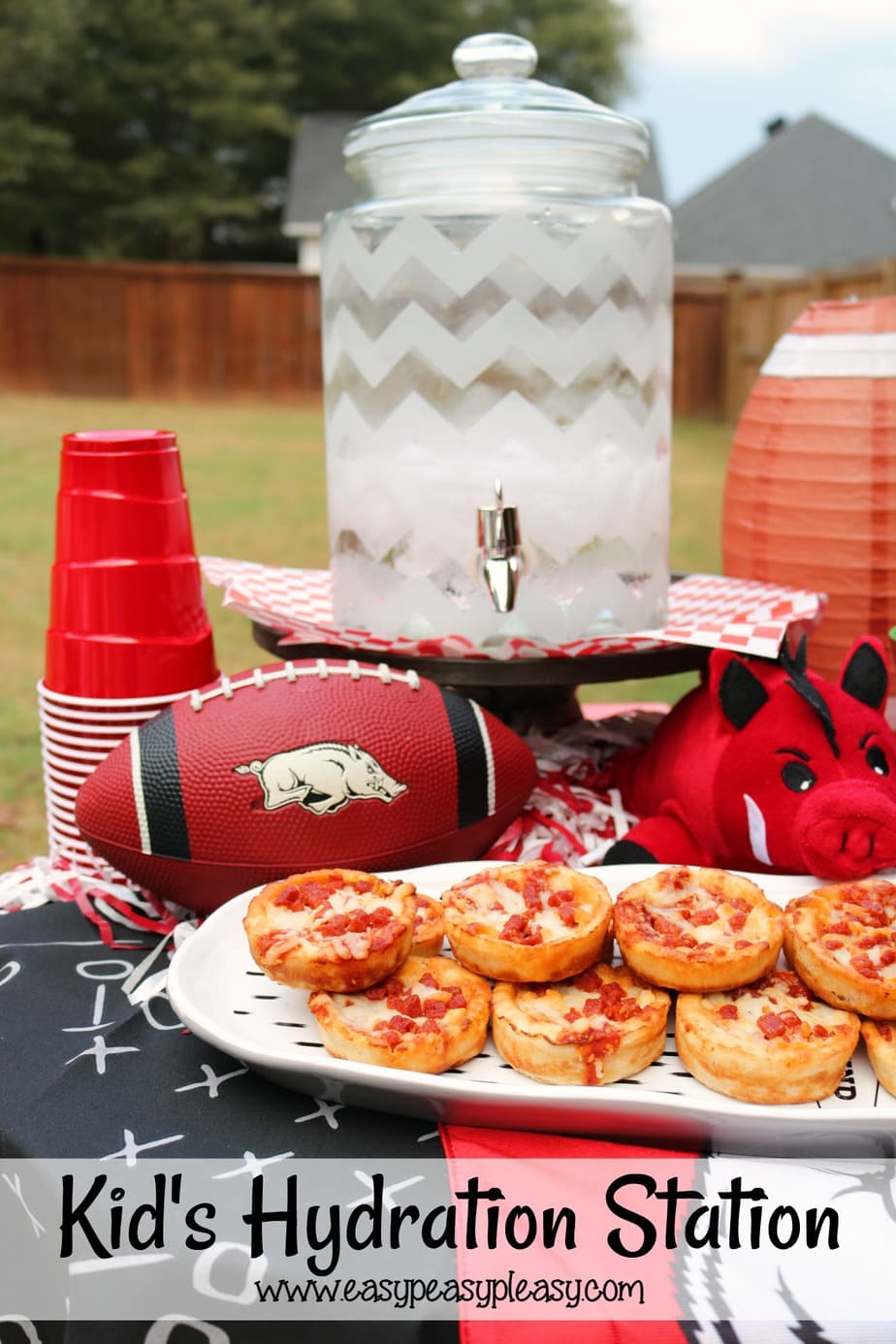 Keeping the kids hydrated is Must Have on game day!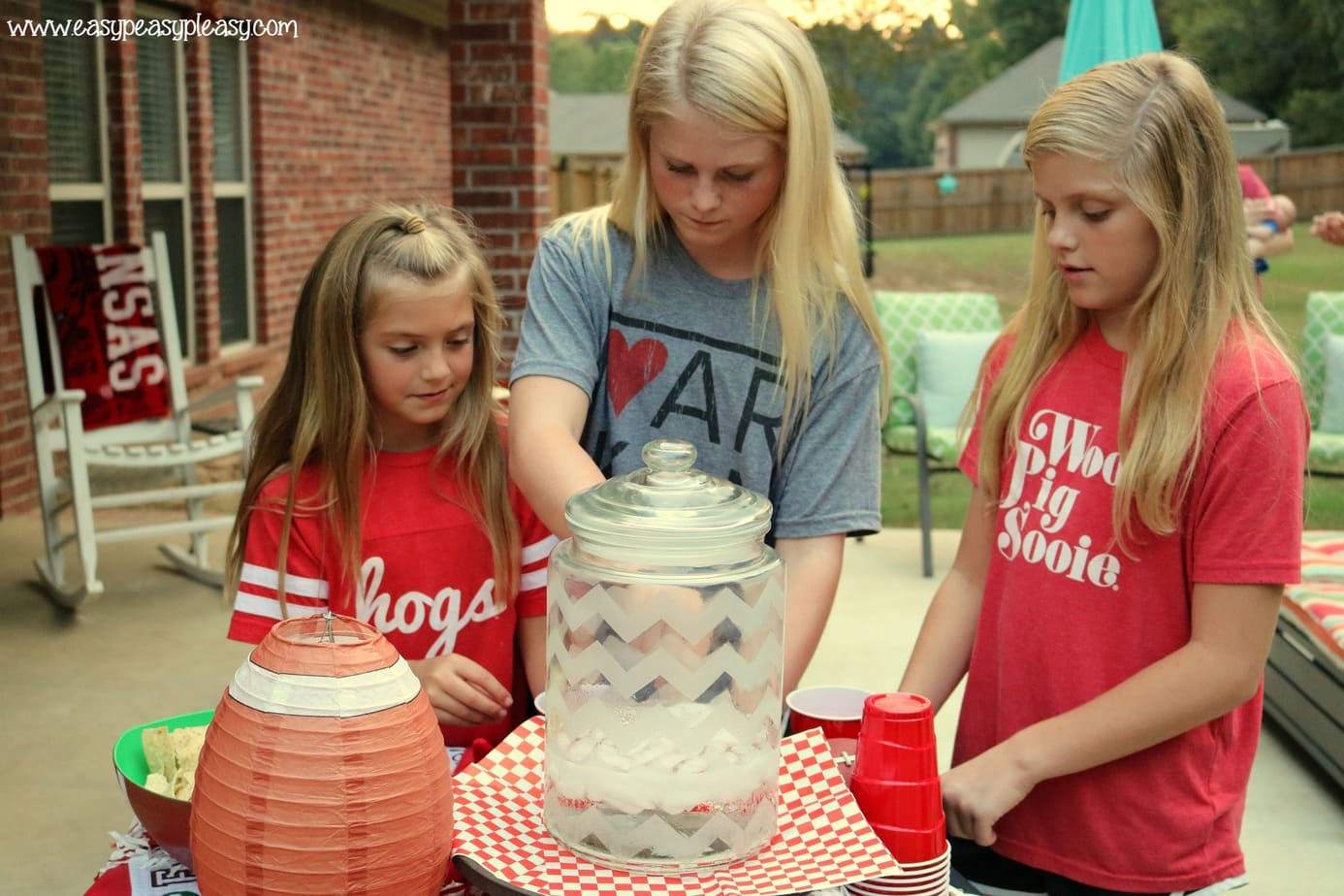 Most importantly…HAVE FUN!
With these easy ideas, you can make game day simple when it comes to entertaining the kids. Grab some Red Baron Pizzas, to satisfy the pickiest of eaters, and set up a cookie decorating station to keep them occupied.
You may want to check out these easy Peanut Butter Footballs and these Seven Layer Dip Football Bowls before you go.
Subscribe to Blog via Email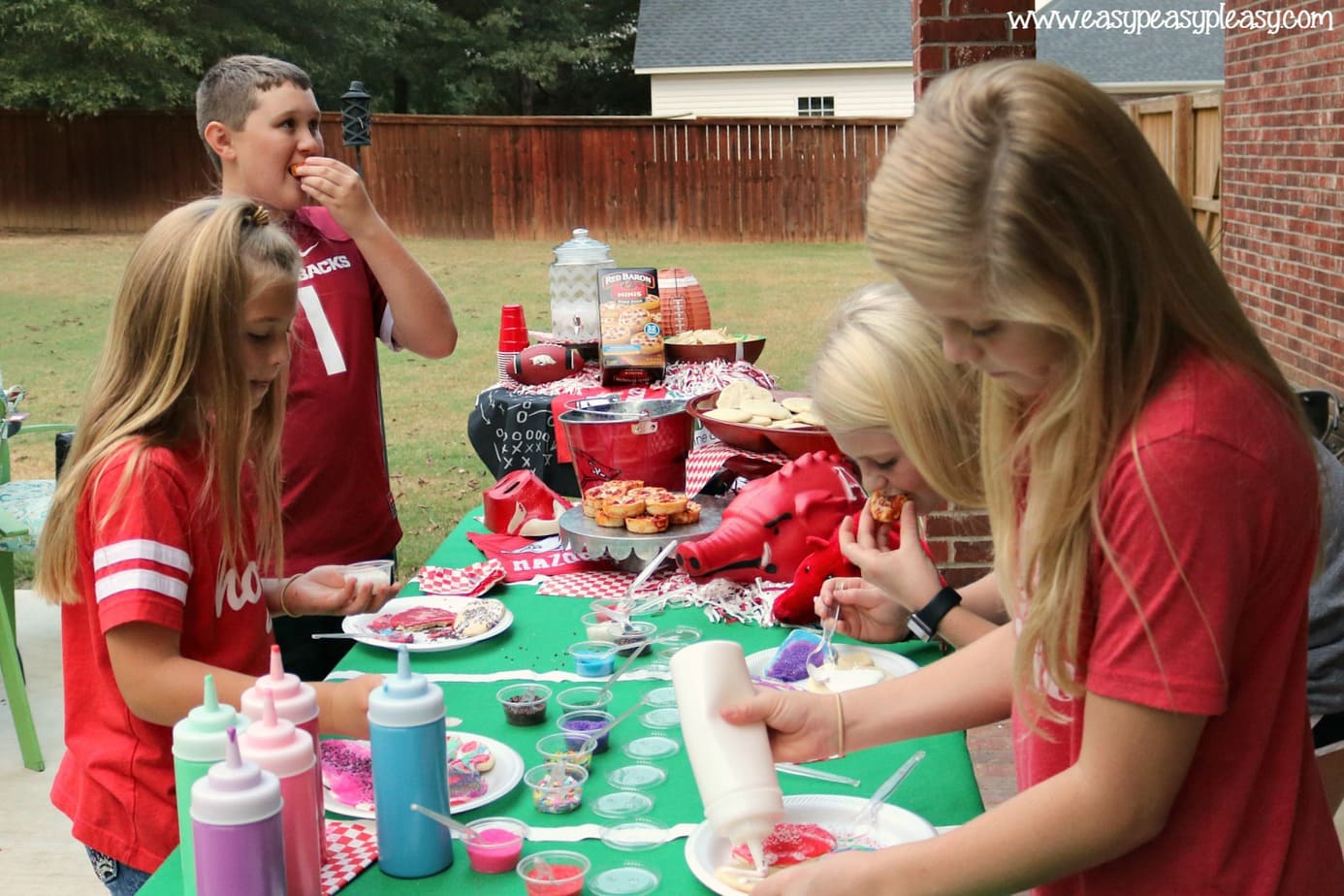 BIG HUGE GIANT THANK YOU to my neighbors for a fabulous time. Thank you Katie and Courtney for a great day!!!