One of my besties (Shayla) makes the best baked Jalapeno Poppers! They are loaded with yummy goodness and wrapped in bacon…what's not to love! I've made them with her and made them on my own. The biggest issue I have when making the Jalapeno Poppers is that they are super time consuming. I seriously couldn't get over how long they take to make, so I came up with a way to make the Jalapeno Poppers into a dip! This recipe comes together super easy and without all the fuss of stuffing and the wrapping of a Jalapeno Popper.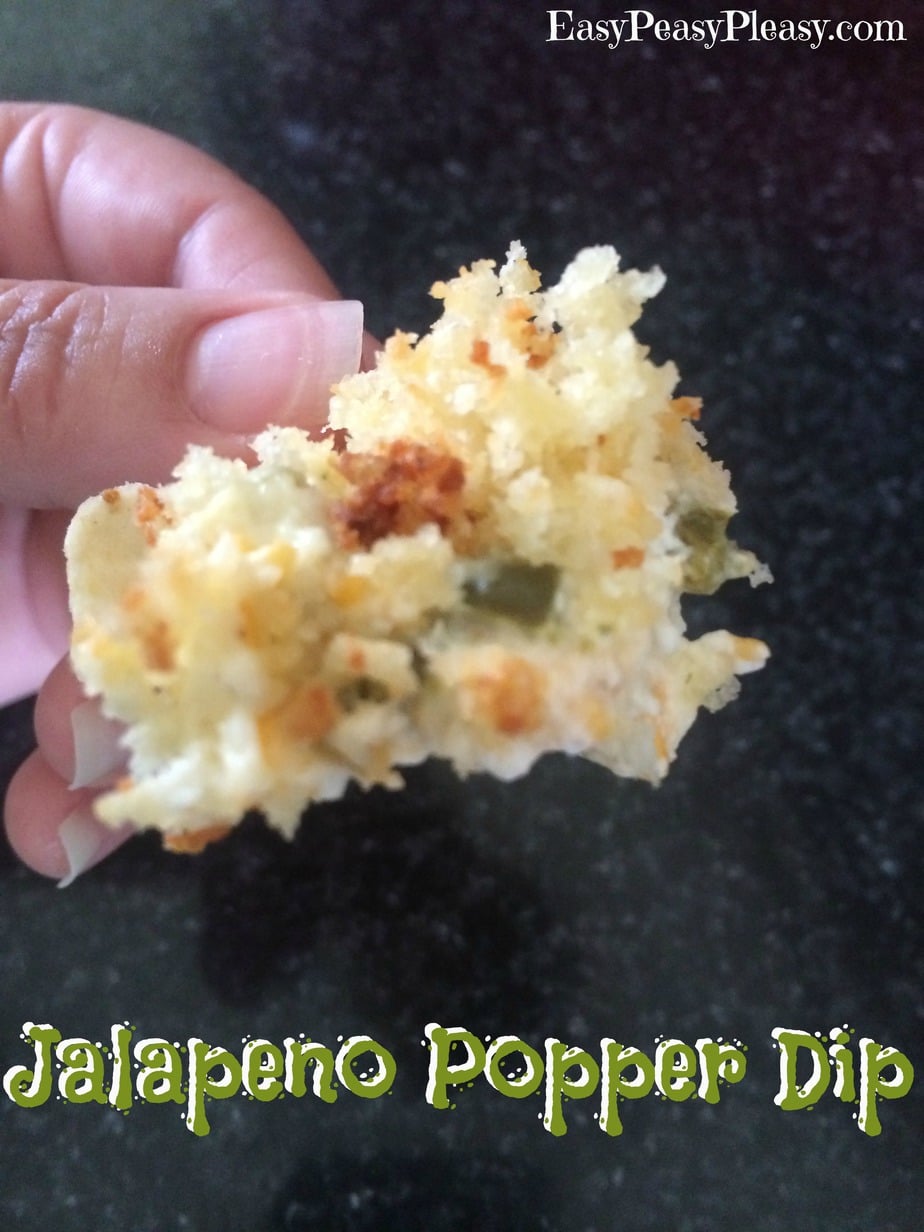 This recipe is a must try! There are never any leftovers! I know when we don't have leftovers…I must share it with the world!

Ranch Jalapeno Popper Dip
Ingredients
10 jalapenos
1 1/2 teaspoons garlic powder
1 pkg dry Ranch salad dressing mix
1 cup mayonnaise
2-8 ounce packages cream cheese, softened
1 cup shredded cheddar cheese
1 cup Panko bread crumbs
1/2 cup Parmesan cheese
1/4 cup melted butter
olive oil
Directions
Preheat oven on broil. Halve and seed jalapenos. Toss the jalapeno halves in a little olive oil on a cookie sheet. Place under the broiler for 5 mins.  Watch closely. They are done when the edges start to char. Turn your oven to bake and set temperature to 375 degrees. During this process, in a large bowl mix the garlic powder, dry Ranch mix, mayo, softened cream cheese, and shredded cheese until well combined. Finely chop the jalapenos and add to the mix. Spread dip into a 9 x 13 casserole dish. Mix Panko bread crumbs, Parmesan cheese, and melted butter until the mixture forms soft crumbs. Evenly coat the top of the dip with the bread crumb mixture. Cook for 25-30 mins or until top is golden brown. Serve with your favorite chips.
easypeasypleasy.com
We love Fritos or Tortilla chips with this dip. I also use gloves when messing with jalapenos. I have most certainly rubbed my eyes even after washing my hands and let me tell you it burns. I just use a regular old spoon to seed the jalapenos. It is really easy. If you want more heat leave in some seeds and veins.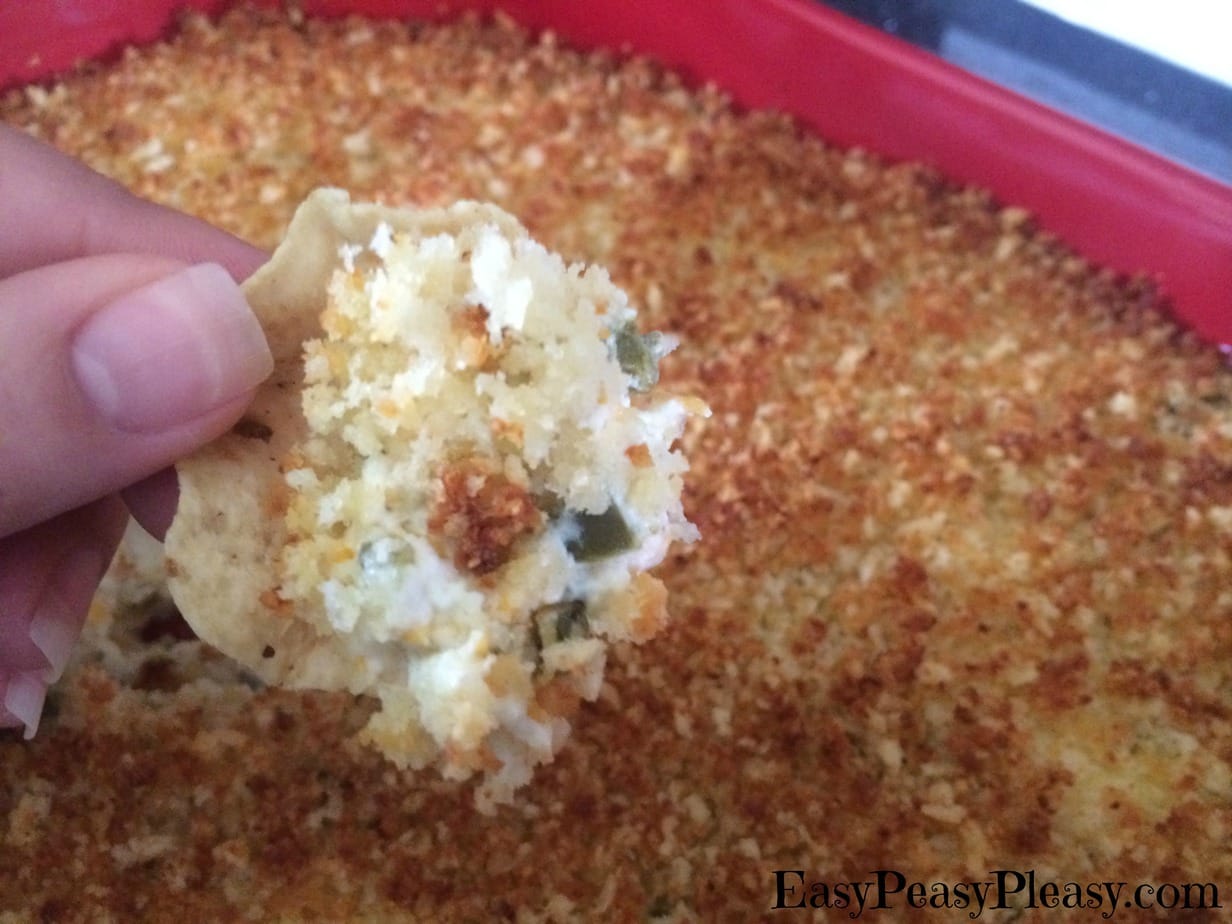 I hope you give this dip a try! I know you won't be sorry! It's one of our all time favorites! What's your favorite kind of dip?
Don't forget to sign up for all things Easy Peasy sent right to your inbox!