I'm on my ever present venture to try and eat lean. When I make a lean meal that I love, it ends up in my regular dinner rotation. We all know that a regular dinner rotation can become a bit stale.  When that happens, I like to reinvent those meals that I love so much to add a little variety. What's the saying…variety is the spice of life!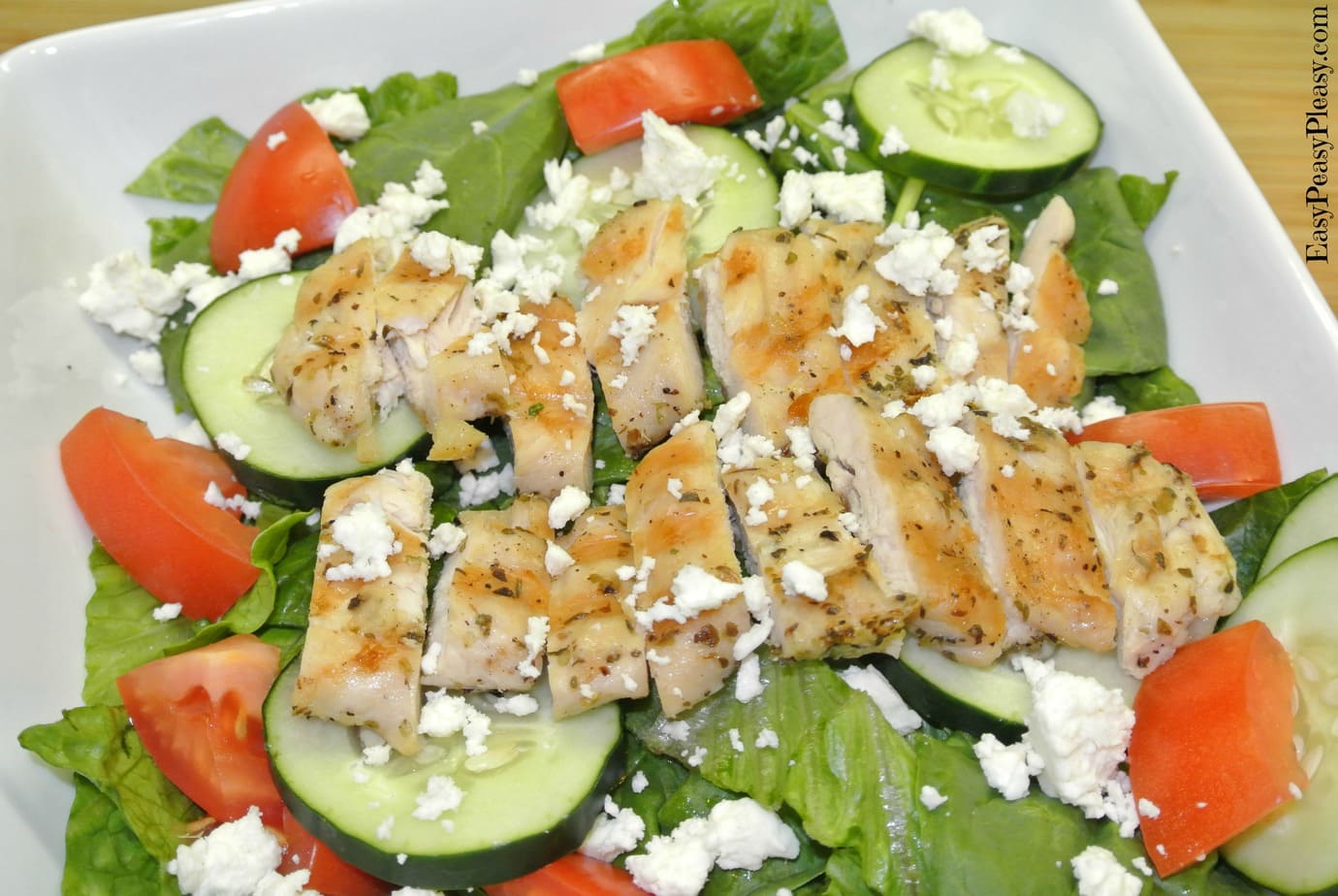 My most popular post to date is my recipe for Easy Greek Grilled Chicken Pitas with Tzatziki Sauce.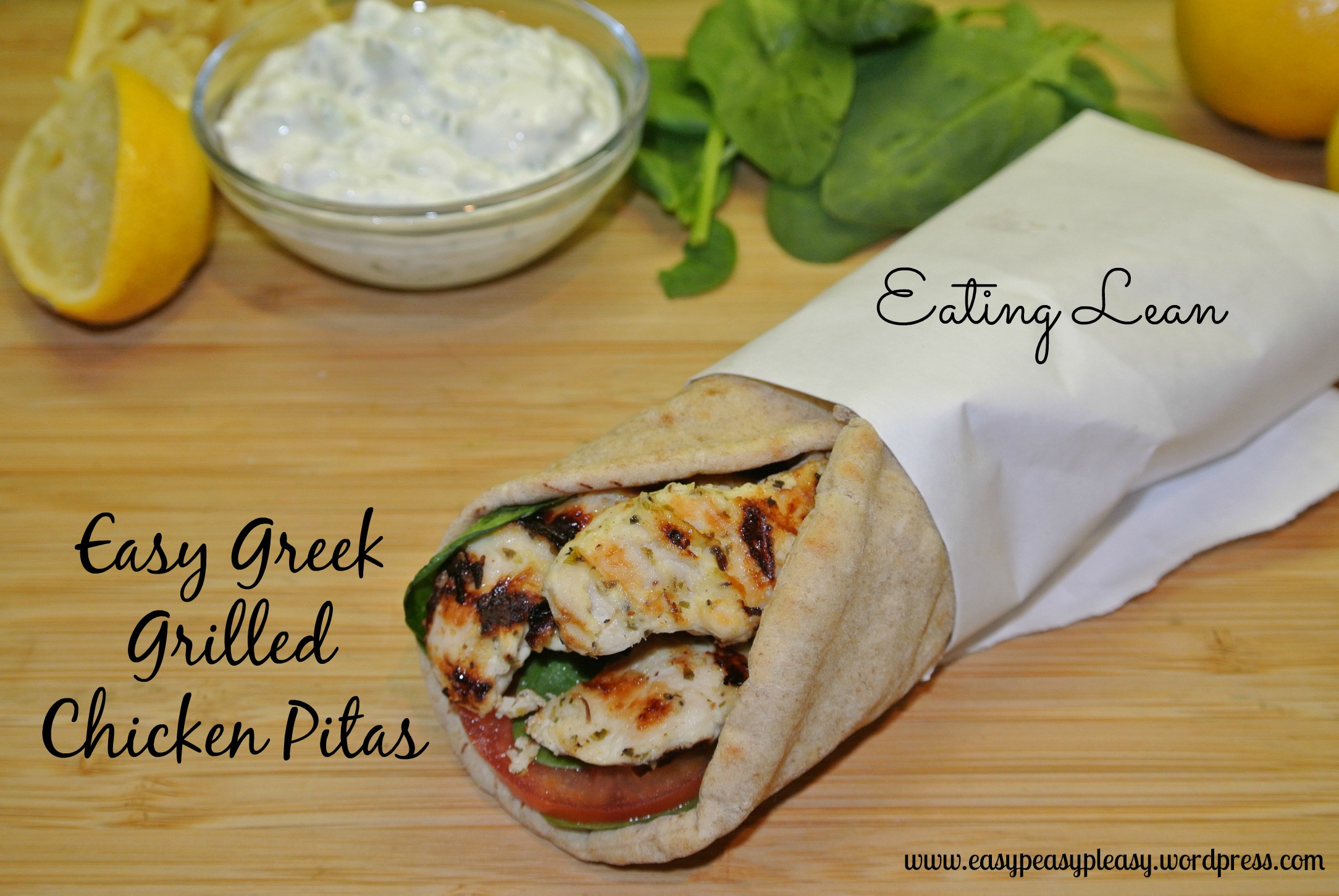 That recipe lands at number 1 almost everyday. Since the recipe was so well received, I thought I might as well share another recipe along those same lines. If my Greek Grilled Chicken Pitas appealed to you then this easy Greek Grilled Chicken Salad with a homemade Greek yogurt dressing will be a hit.

Greek Grilled Chicken Salad with Greek Yogurt Dressing
Servings: 4-6
Difficulty: easy
For the Chicken
1 pound boneless skinless chicken breast
2 tablespoons olive oil
juice of a lemon
1 teaspoon dried oregano
salt & pepper
Mix all ingredients in a glass bowl or ziplock bag. Set in fridge while preparing the dressing.
For the Dressing
1 cup nonfat buttermilk
1 cup plain nonfat Greek yogurt
2 tablespoons chopped fresh parsley
2 cloves or 1 teaspoon minced garlic
1 teaspoon Cavendar's Greek seasoning
salt & pepper to taste
Mix all ingredients and refrigerate until ready to serve.
For the Salad
Romaine lettuce
baby spinach
1 large cucumber, sliced
4 Roma tomatoes, chopped
3 ounces Feta cheese, crumbled
Kalamata olives, optional
Assemble all salad ingredients. Grill your marinated chicken breast over medium heat until done. Slice grilled chicken and add to your salad. Top with the homemade Greek yogurt dressing.
https://easypeasypleasy.com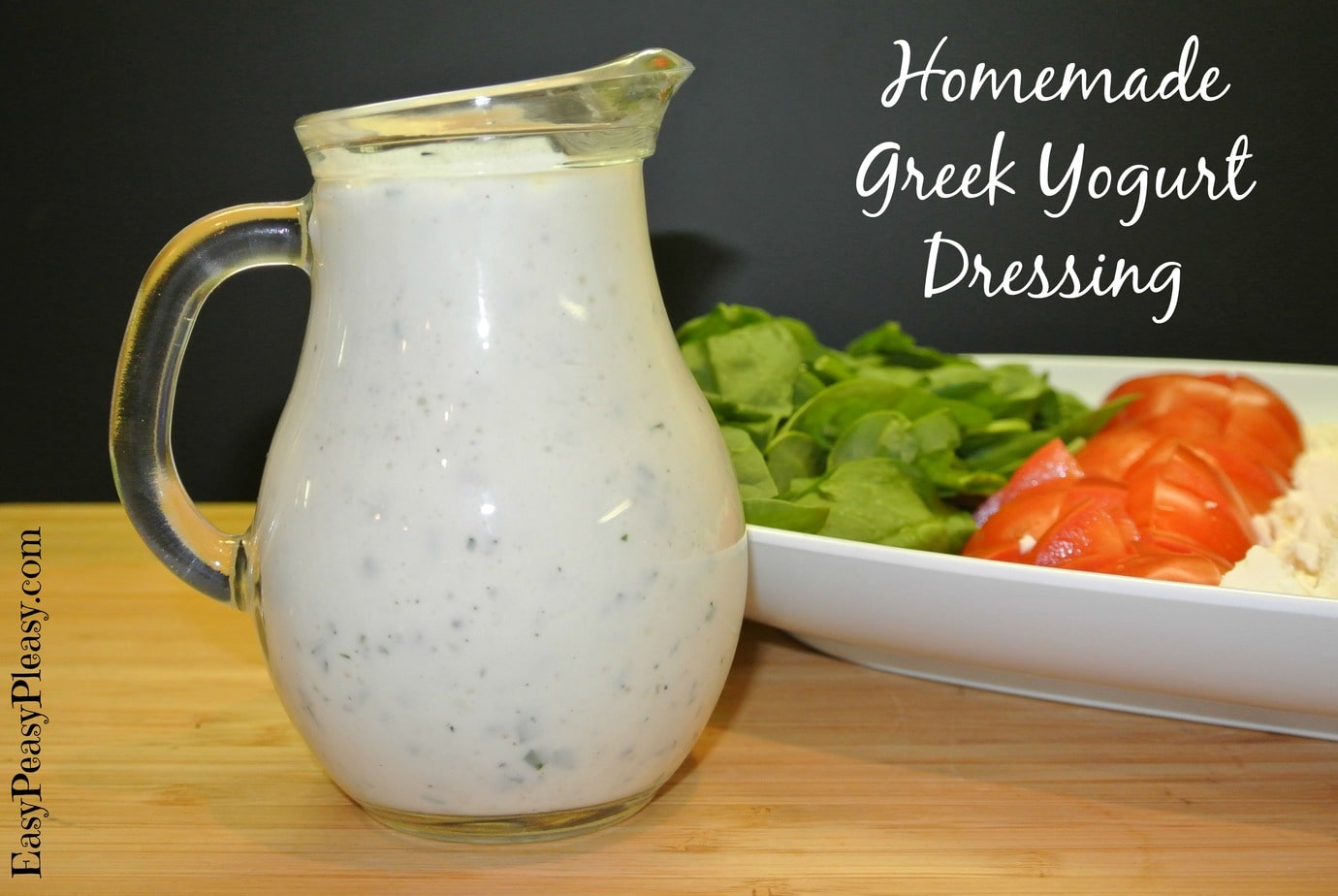 I love this meal! It's so vibrant and delicious! This would be a great way to use up those summer time garden veggies! I like to set out my salad ingredients like a salad bar. That lets everyone pick out exactly what they want in their salad. I also store the salad dressing in Mason Jars in the fridge. It makes mixing a breeze when I eat some leftover salad for lunch the next day. Just give the jar a really good shake!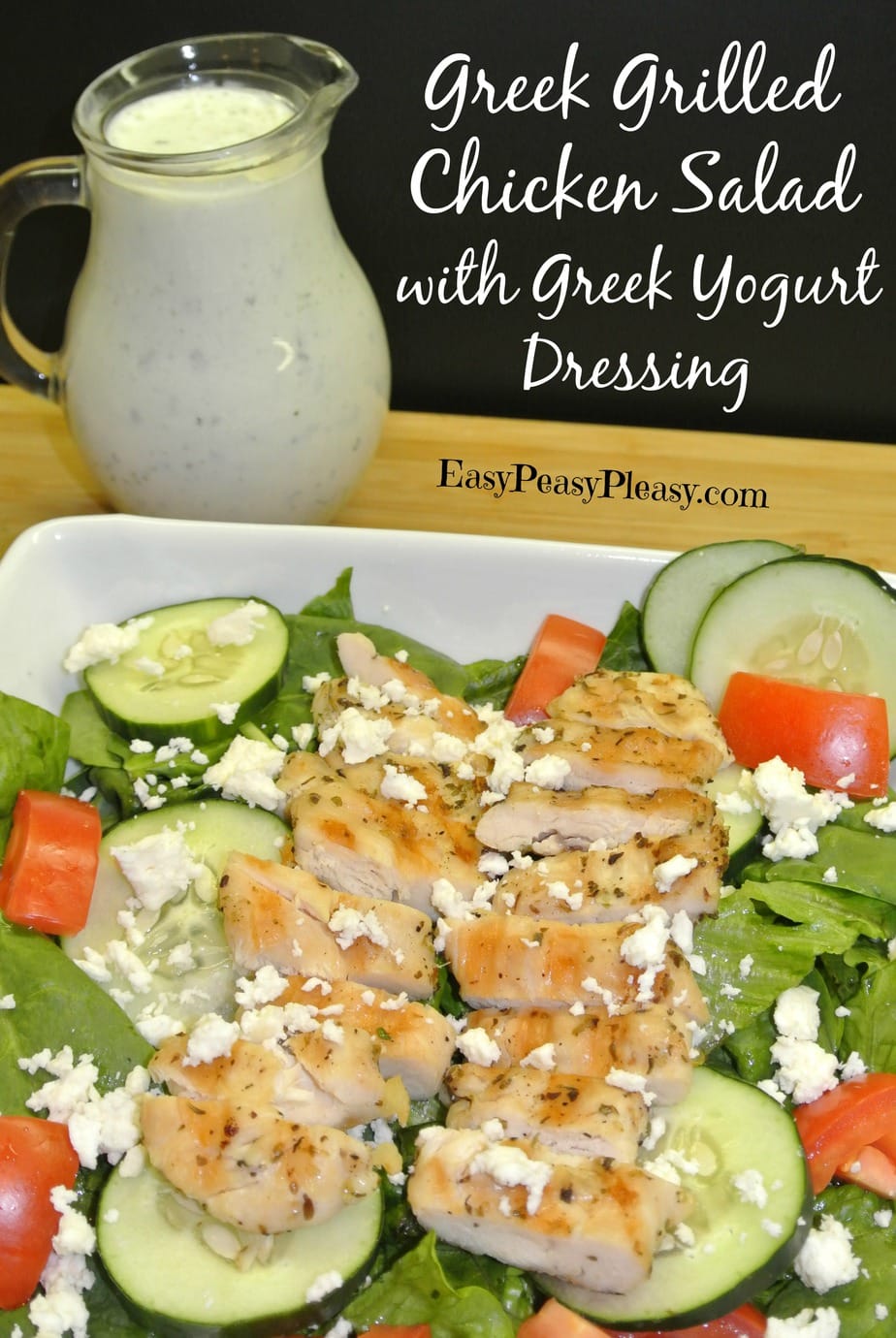 If you love Greek style food, you should check out my Greek Steak Pitas! It's my husbands most requested meal.
Don't forget to sign up for all things Easy Peasy sent right to your inbox!