Do you want a fun twist on the classic grilled burger this 4th of July or anytime for that matter? You should try these Bacon Wrapped Sliders. The best part about these sliders…there's no need to cook the bacon ahead of time. The bacon cooks on the burger! (Can we say, "Thank you time saver!") The burger stays moist and gets completely flavored by the bacon… and who doesn't love bacon?!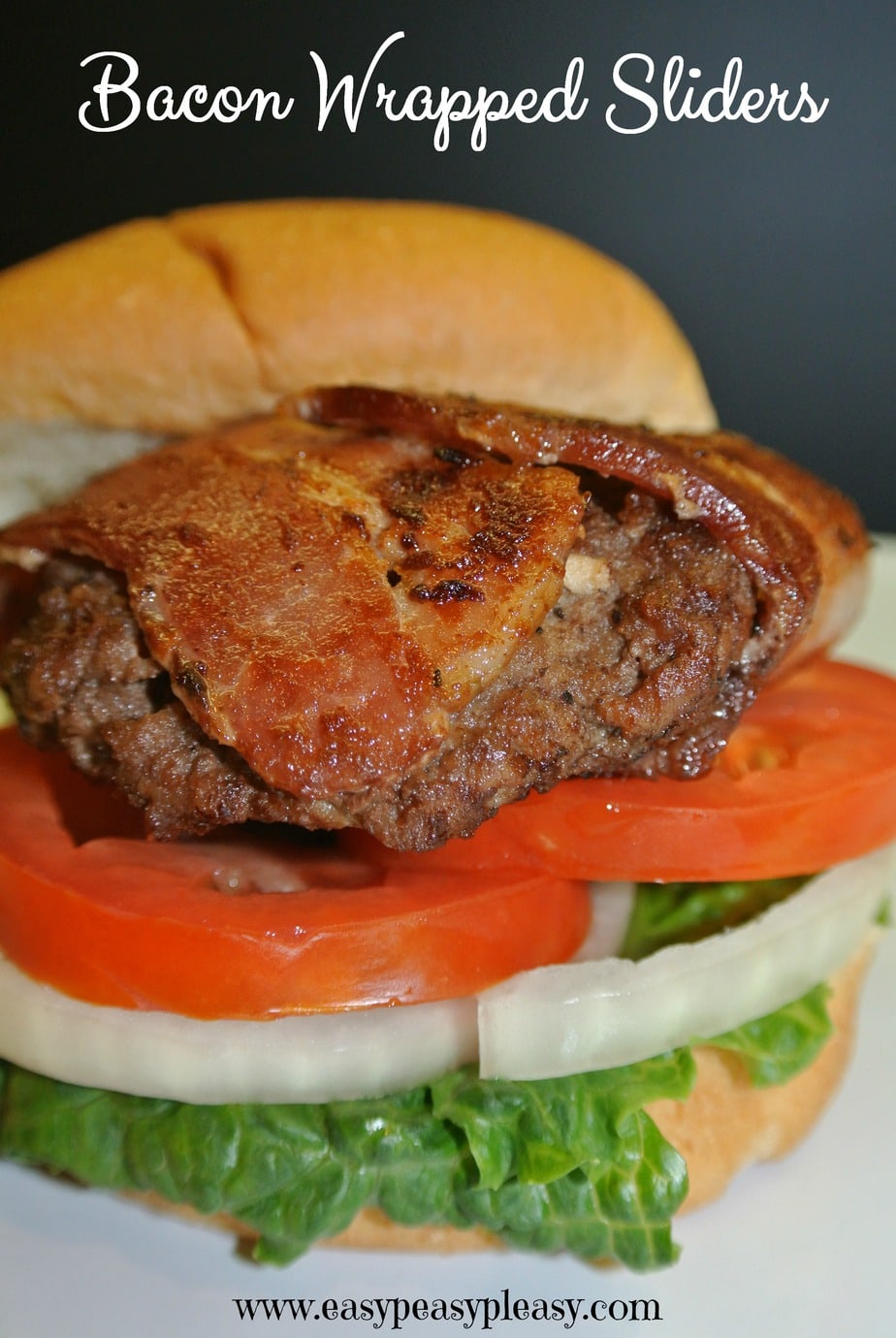 Let me just tell you, my 10 year old never finishes a whole burger cause they are just to big. When it comes to these bacon wrapped sliders, he devours them. It's the perfect size for the kiddos!

Ok, if I'm being honest, I always want a hamburger and a hot dog at my cookouts. I always get so full and end up missing out on one or the other. These sliders are the perfect solution. Eating a mini burger will save you room for those grilled hot dogs and all the side dishes!
Bacon Wrapped Sliders
Servings: 4-8
Difficulty: easy
Ingredients
1/2 pound 80/20 ground beef
1/2 pound 93/7 ground beef
8 slices bacon
steak seasoning
salt
pepper
8 slider buns
Directions
Preheat grill to medium high or griddle to 400 degrees. Combine ground meat. Shape into 8 patties. Season both sides of each patty liberally with salt, pepper, and steak seasoning. Wrap each slider patty with 1 slice of bacon. Cook burgers 5 to 6 minutes on each side or until done. Assemble burgers on buns with your favorite fixings. Top with lettuce, tomato, onion, pickles, and cheese. Don't forget your condiments.
Tip…You can also use dinner rolls if you can't find slider buns.
easypeasypleasy.com
If you are wondering why I used 2 different ground beefs, I'll tell you. I like a little fat in my burger to keep them juicy. I also think the 80/20 burger patties tend to shrink up. Therefore, I add some 93/7 to prevent them from shrinking to much. Plus, in this case, the bacon adds more fat and flavor in this recipe.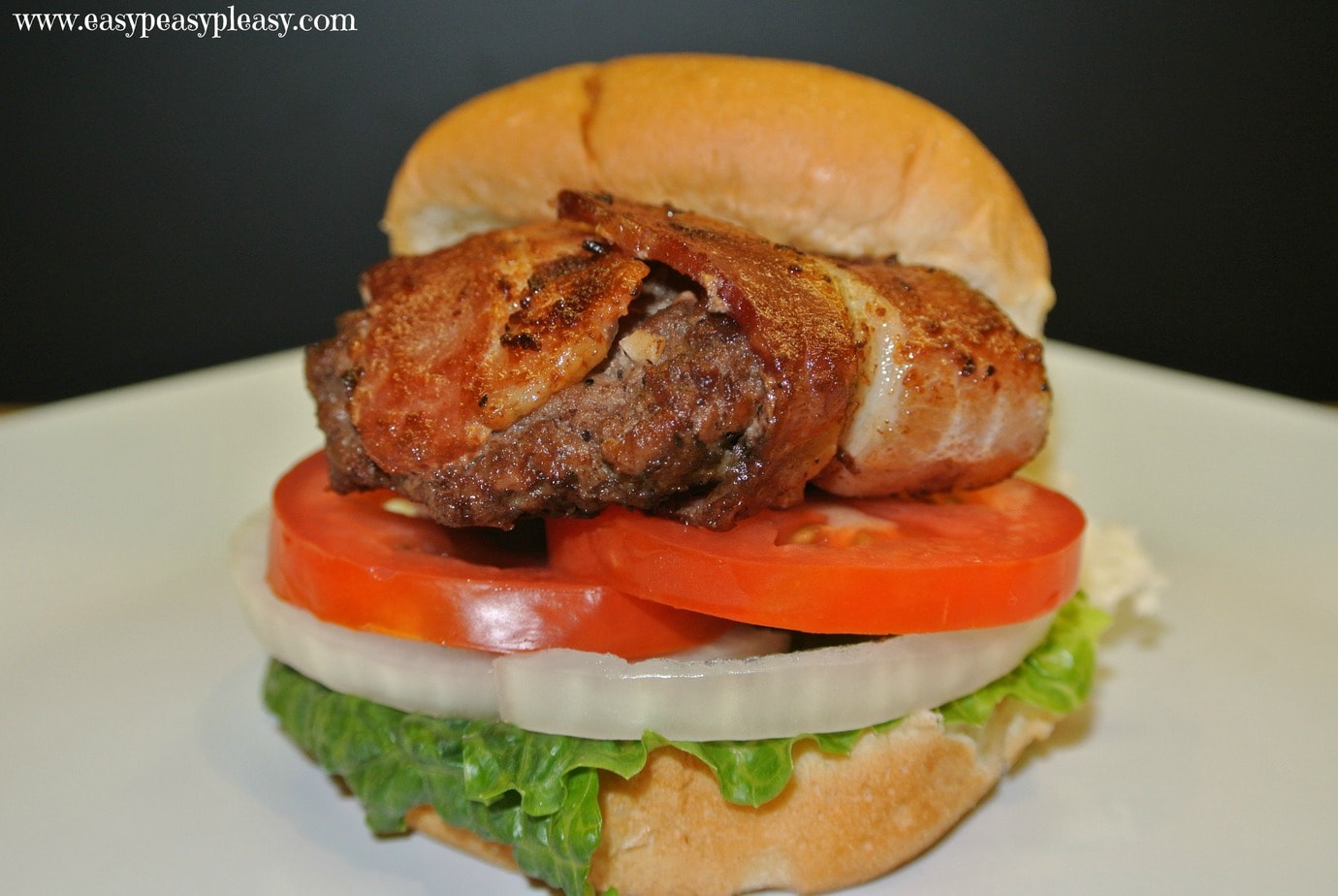 I hope you give these Bacon Wrapped Sliders a try. They are super easy to assemble and quick to cook. If you need more servings, just double the recipe.
Are you in need of some cookout side dishes? Check out this Frito Corn Salad recipe here and this Summer Macaroni Salad recipe here. In need of an appetizer? I have a great Jalapeno Popper Dip recipe here and a great 4 ingredient Cheese Ball recipe here.
Have a safe and happy 4th of July!