I have the EASIEST and QUICKEST sweet treat you could ever make! I should also mention that it is super addictive. If you are reading the title of this post, Red White And Blue Puffcorn Munch, and thinking, Lacie you spelled popcorn wrong…never fear, it's not popcorn. Have you or your kids ever had Chester's Puffcorn? If you say yes, then we are on the same wave length but if you said no…what what what! Well, if you are gonna try Puffcorn, it's good on it's own but this is the way I recommend…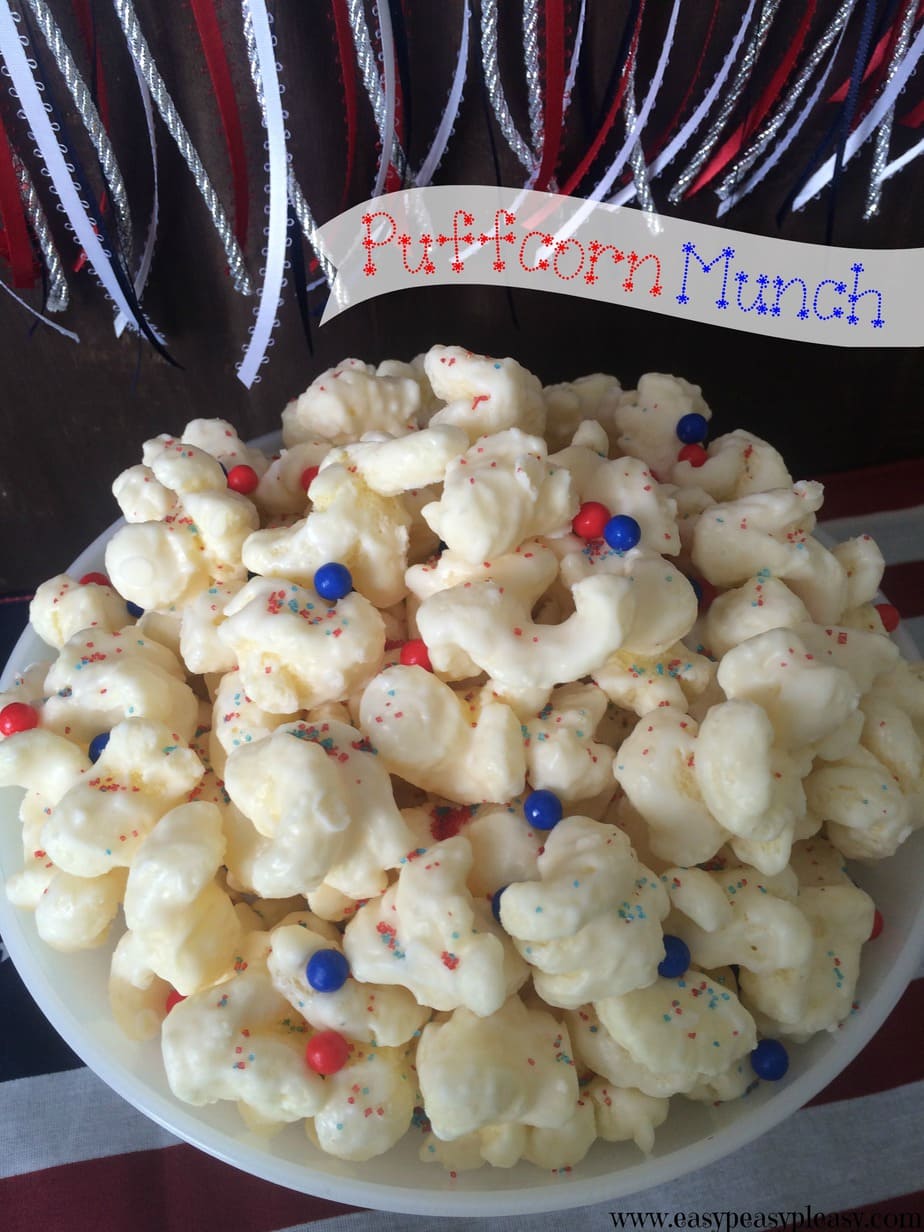 Red White And Blue Puffcorn Munch
Covered in Almond Bark and with pretty festive sprinkles! My sister-in-law Brandy, is the person you can blame when you just can't stop devouring this delectable little treat! Brandy got our whole family constantly coming back for more when she made this during a holiday get together. I've been making it ever since and adding my own little twist for the different holidays.

Red White And Blue Puffcorn Munch
Ingredients
2 bags butter flavored Puffcorn
1 bar Vanilla Almond Bark (24 oz)
Sprinkles
Directions
Chop Almond Bark. Place in microwavable bowl and melt in thirty second increments until completely smooth. Mix melted Almond Bark with Puffcorn until the Puffcorn is coated evenly. Spread the coated Puffcorn evenly on wax paper to let harden. Shake sprinkles on coated Puffcorn while the Almond Bark is hardening. Eat and enjoy!
easypeasypleasy.com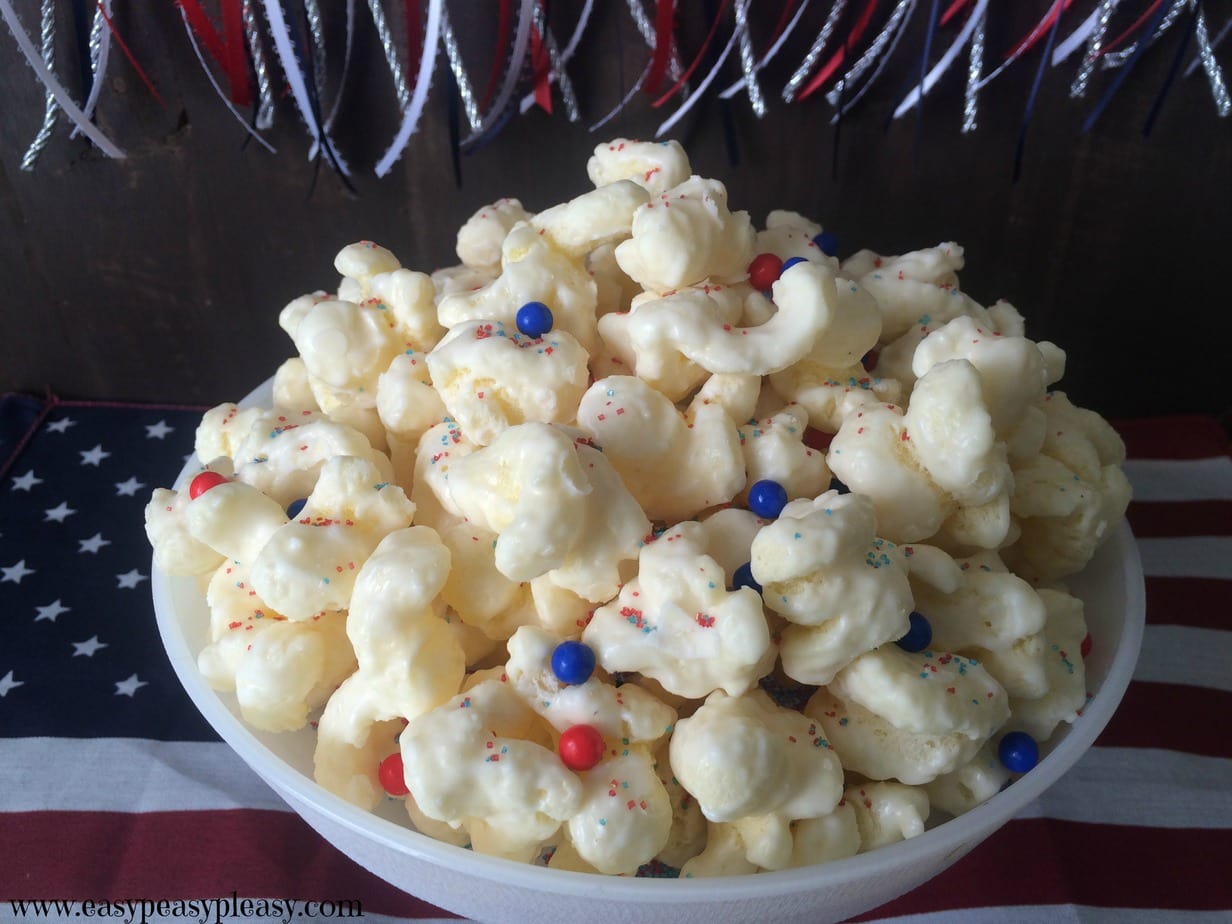 This recipe is so simple and takes only minutes to make. The Vanilla Almond Bark literally hardens in seconds. You can easily half or double this recipe. The full recipe makes a lot but I'm giving you full warning… it will be gone in no time!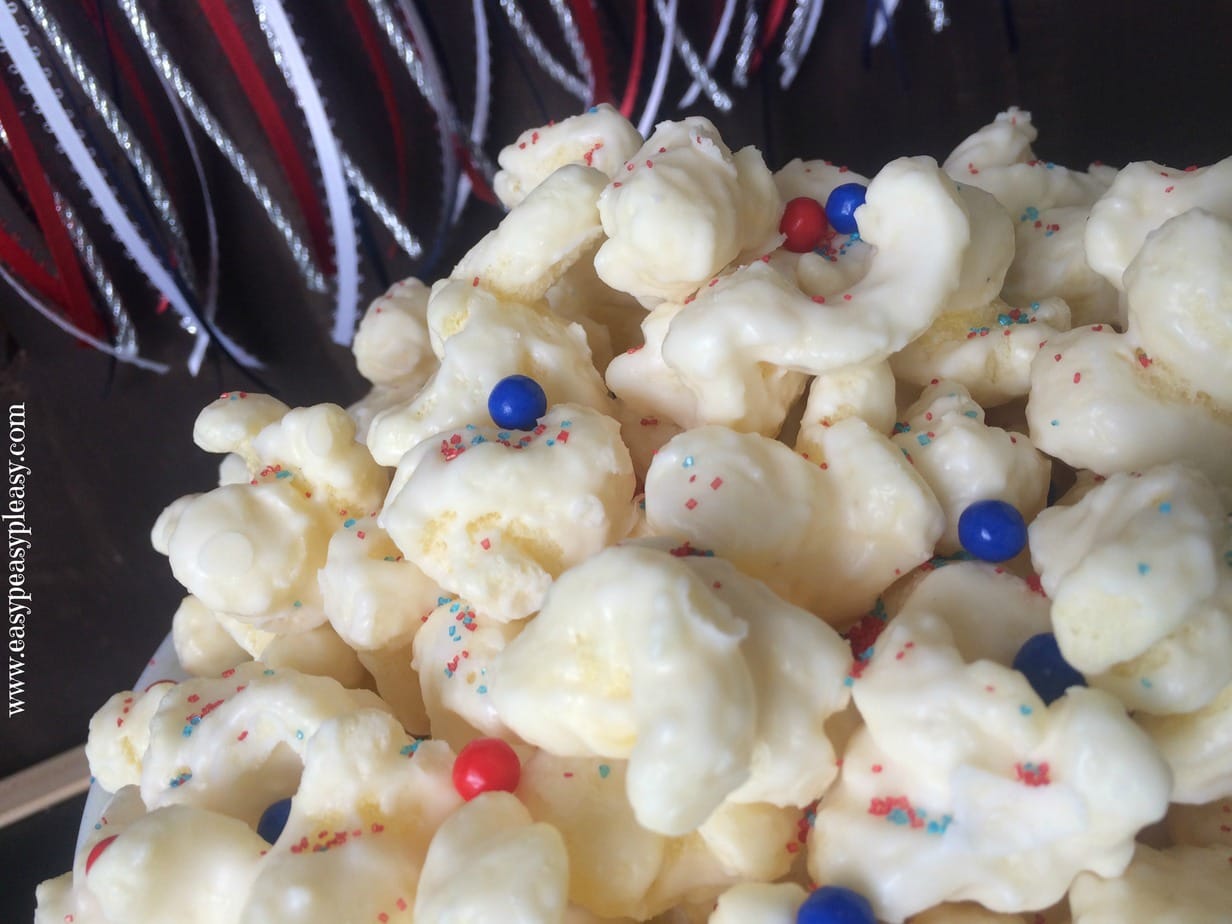 If you want to see how I have adapted this recipe for different holidays, you can click here for an Easter inspired Munch treat or here for 2 St. Patty's Day inspired Munch treats.
Do you have a go to recipe that you can adapt for each of the holidays? I would love to hear about those recipes!
Subscribe to Blog via Email