Firecracker, firecracker, boom boom boom…this free Patriotic printable is just for you! It's just a couple stars and a couple of stripes so I promise your printer won't put up a fight! LOL! But in all seriousness, these Free Patriotic Printable Labels won't use up a ton of ink and they work great for gift bags and boxes.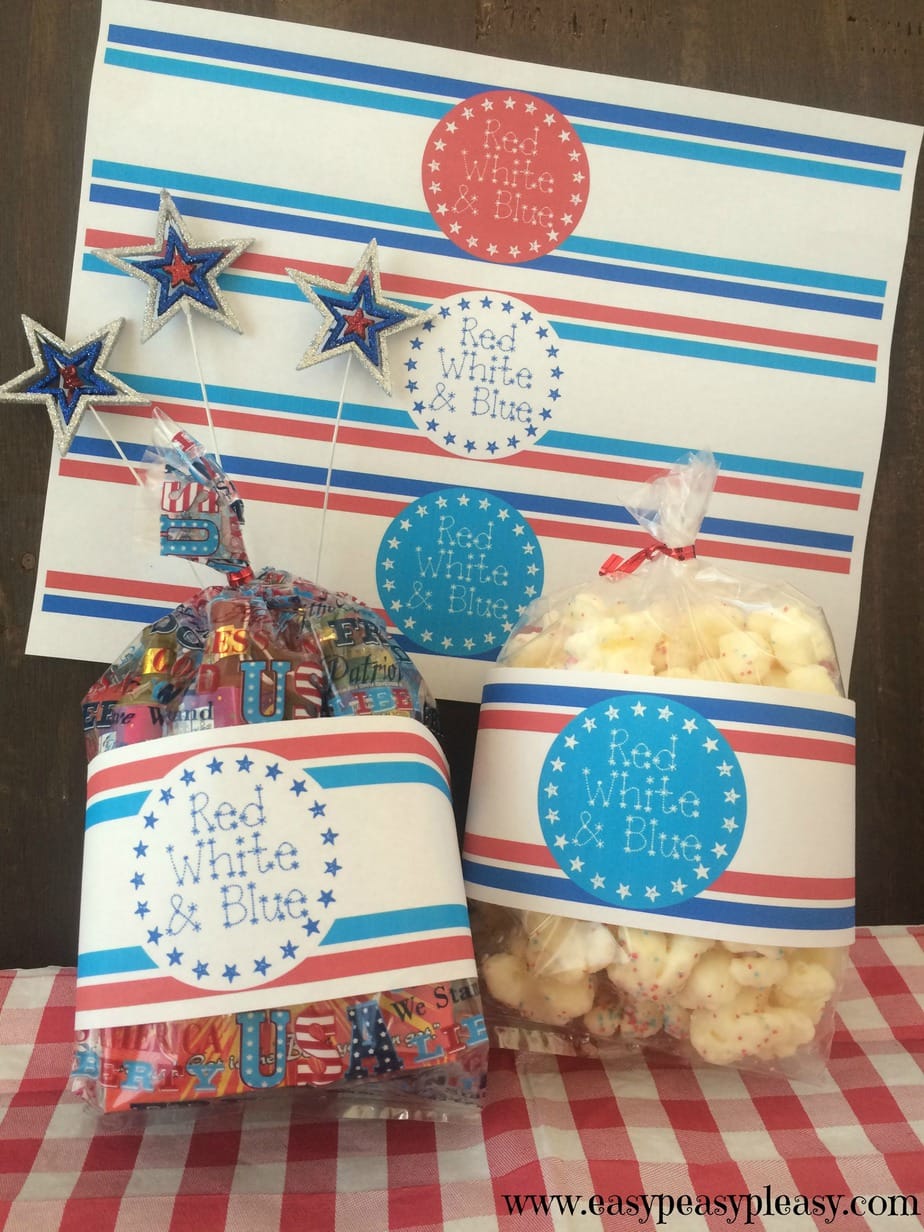 Last week, I made my Red White & Blue Puffcorn Munch and posted the quick and easy sweet treat on the blog. I didn't want to eat the whole batch myself and decided I should share some with my friends. I went straight for the Ziplock bags and started loading them up. As I was looking at the bags and realizing just how unattractive they were, I got to thinking…hmm, wouldn't this be great to share in little bags with a cute little printable label?! Voila, the Patriotic printable was born.

These labels work great on bags full of sweet treats, fireworks, or candy. I think they are the perfect addition for your 4th of July celebrations. Why go boring when you can add a super cute and free printable label to your goodie bags!
Free Patriotic Printable Labels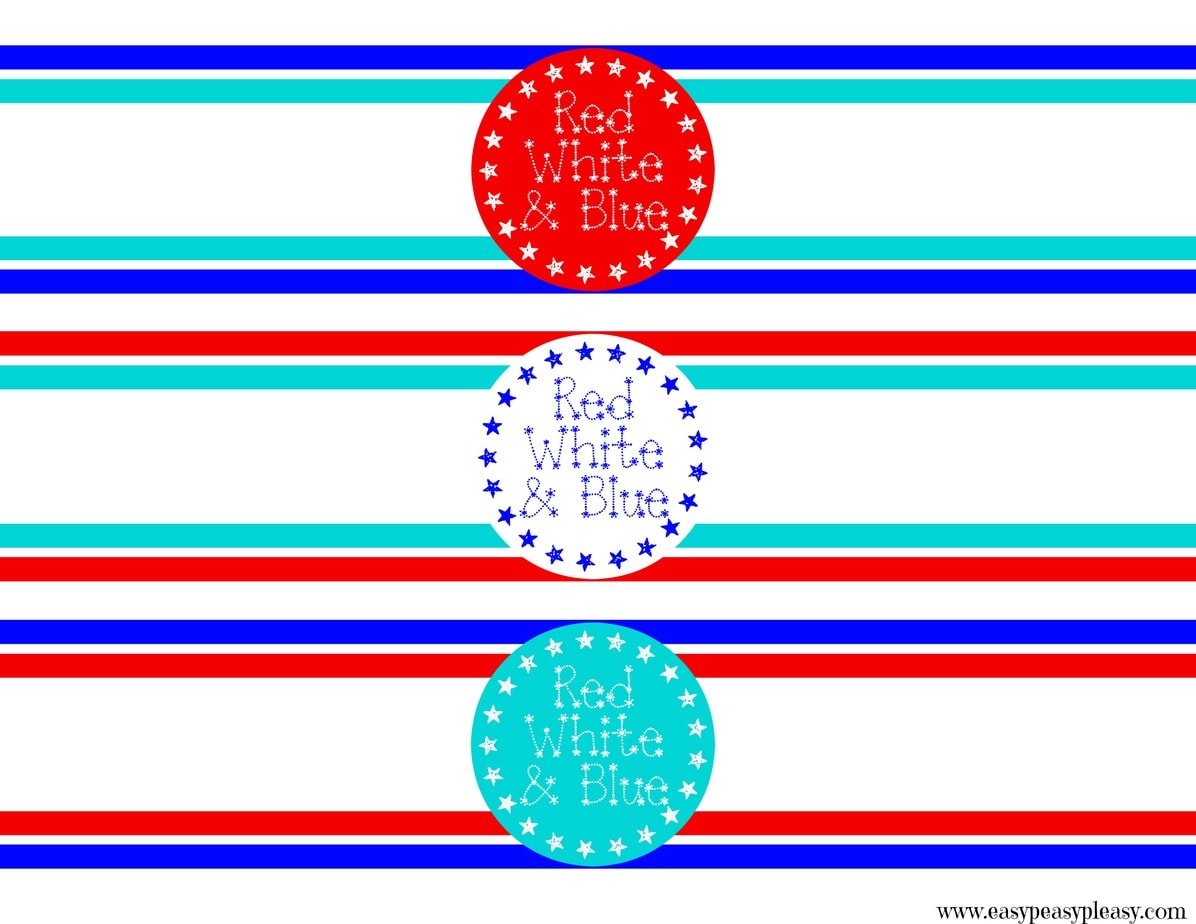 Click here to get the free printable!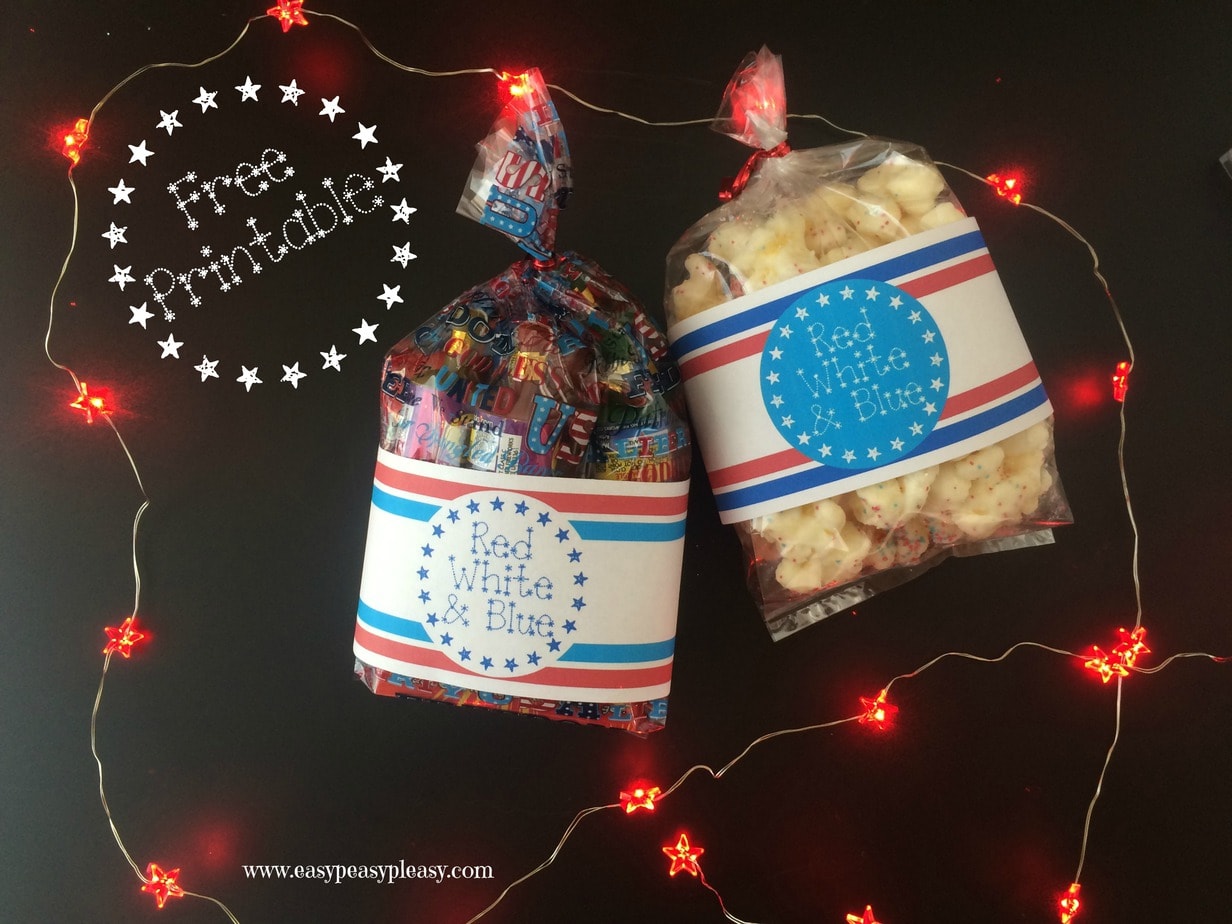 I filled one bag with snap pops and party poppers. No fire needed! Let me know how you use these labels.
Subscribe to Blog via Email