Are you in need of a really good dish to take to a cookout or potluck this summer? Are you looking for something new and delicious? Then you've come to the right place! I have a great macaroni salad recipe that you must try. My sister in law has made this macaroni salad for years for our summer get togethers. It's an inexpensive salad to make, especially when you use up those summer veggies that are in abundance!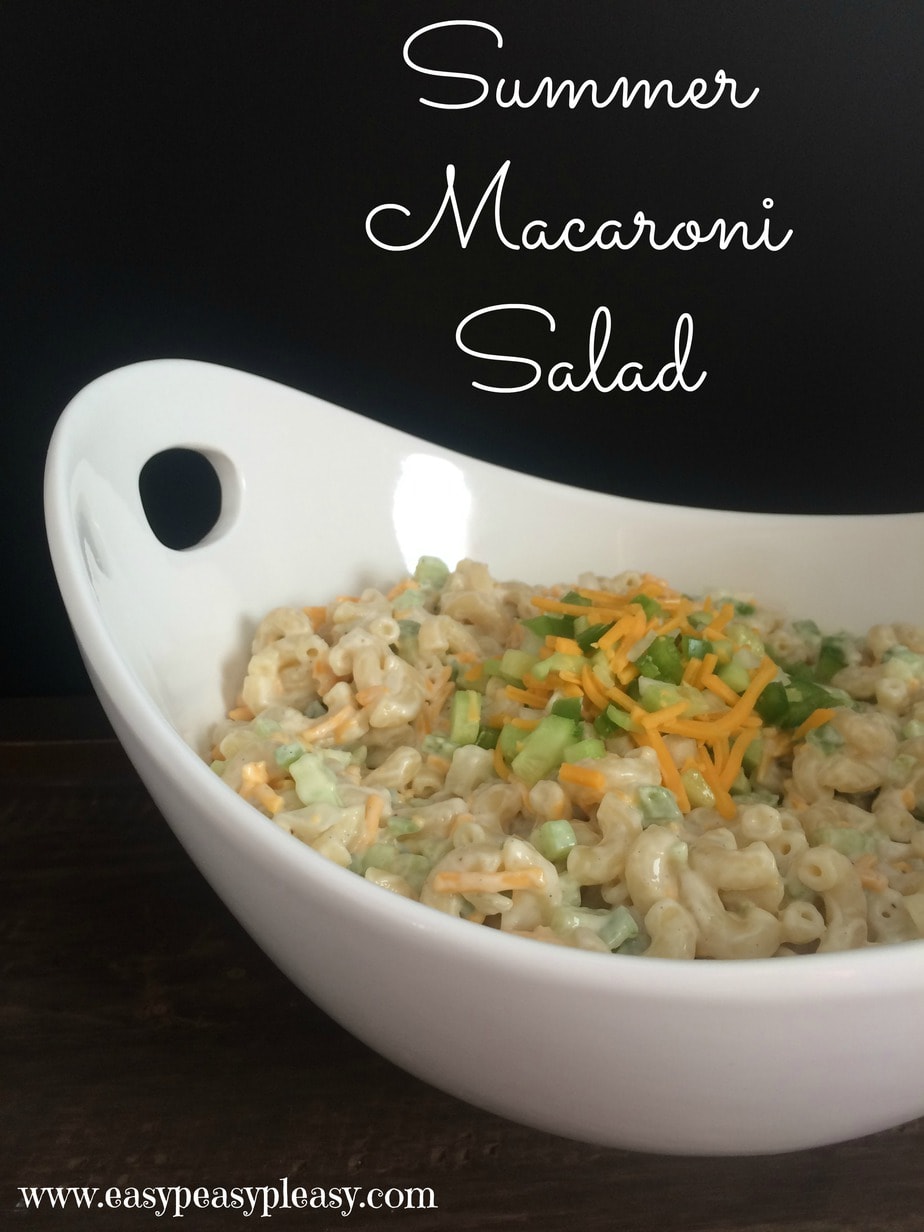 This Macaroni salad comes together quick and only takes the time to boil the macaroni and mix it all up! It's the perfect make ahead dish for your next summer get together.

Deb's Summer Macaroni Salad
Ingredients
2 cups dry elbow macaroni
1/2 cup diced cucumber
1/2 cup diced bell pepper
1/2 cup diced onion
3/4 cups shredded cheddar cheese
1 cup Miracle Whip
2 teaspoons Cavendar's Seasoning
1 teaspoon garlic powder
salt and pepper to taste
Directions
Boil macaroni according to package directions. Dice up the cucumber, bell pepper, and onion. Mix together all ingredients while the macaroni boils. Once macaroni is ready, drain and rinse under cold water. Mix macaroni with all other ingredients until well combined. Refrigerate until ready to serve.
easypeasypleasy.com
Deb's Summer Macaroni Salad is the perfect make ahead dish for your next cookout. This salad is even great the next day! You can use any kind of pasta you have on hand. If you are out of elbow macaroni but have shells…use them up. It will still be delicious.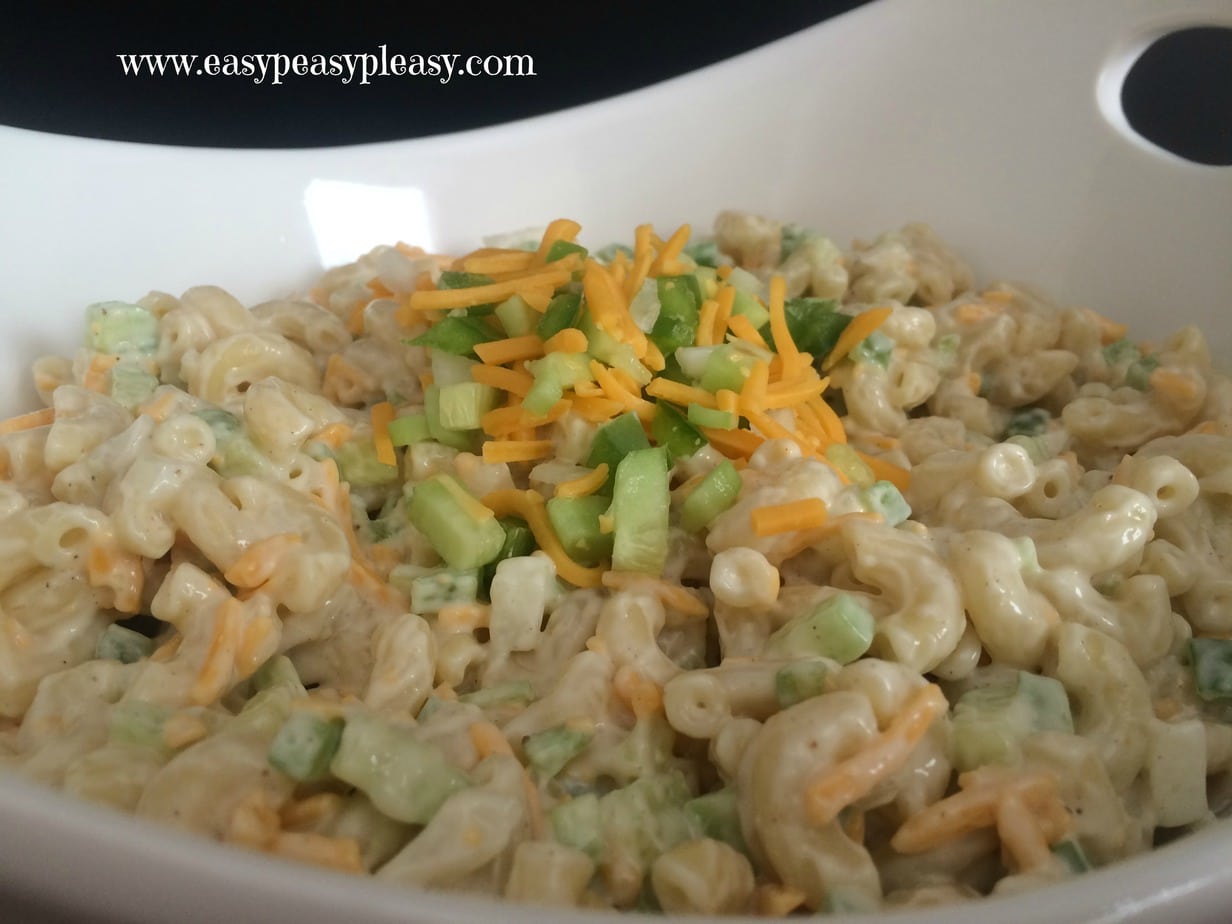 If you're on the lookout for another great salad to take to a cookout, make sure and check out The Perfect Potluck Salad recipe here. It's been pinned over 500 times on Pinterest at the time of this post. You should also check out my Bacon Cauliflower recipe here.
I hope everyone is enjoying their summer as much as I am! What's your favorite summer cookout salad that feeds a crowd?