If you are like me, you are having a crazy busy summer. With a crazy busy summer sometimes I'm just to tired to pull out all the stops for dinner. Do you ever feel like you are eating the same old thing cause it's quick to get on the table? I definitely do. I'm here to break up the monotony. Let me show you a way to serve up those abundant fresh garden veggies with this fun take on a side dish.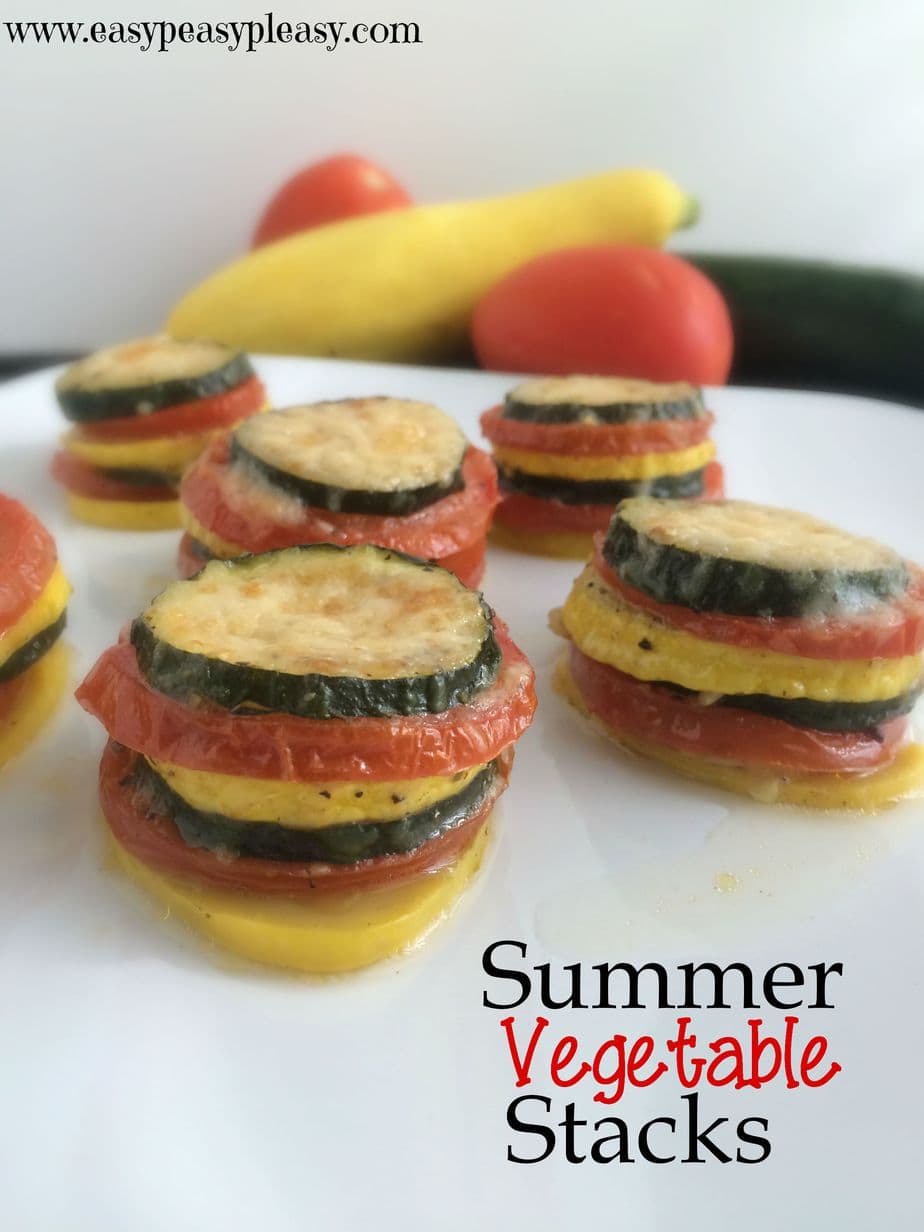 These may be veggies you cook all the time but why not change up the look. All you need to create these cute little veggie stacks is a muffin tin! You can really personalize this recipe to your favorite veggies and seasonings but if you are unsure of what to start with, check out my recipe below. It's tried and true and very scrumptious!

Summer Vegetable Stacks Bake
Servings: 12 stacks
Difficulty: easy
Ingredients
1 squash
1 zucchini
2 Roma tomatoes
2 tablespoons olive oil
2 teaspoons McCormick Vegetable Seasoning
1/4 teaspoon salt
1/4 teaspoon pepper
1/2 cup shredded Parmesan cheese
Directions
Preheat oven to 375 degrees. Slice all vegetables into 1/4 inch thick slices. Place squash and zucchini in a large bowl with olive oil and all spices. Mix until veggies are well coated. Layer squash, zucchini, and tomatoes in a muffin tin alternating each veggie as you go. Cover muffin pan with foil and bake 20 mins. Remove foil and bake an additional 10 mins. Sprinkle Parmesan cheese evenly over each stack and place under broiler. Watch closely. Vegetable stacks are done when cheese is golden and bubbly.
easypeasypleasy.com
You can use any seasonings you prefer for this recipe. I have always liked the flavor of McCormick Perfect Pinch Vegetable Seasoning so it's my go to spice. It takes the guess work out of what combination of spices I should use.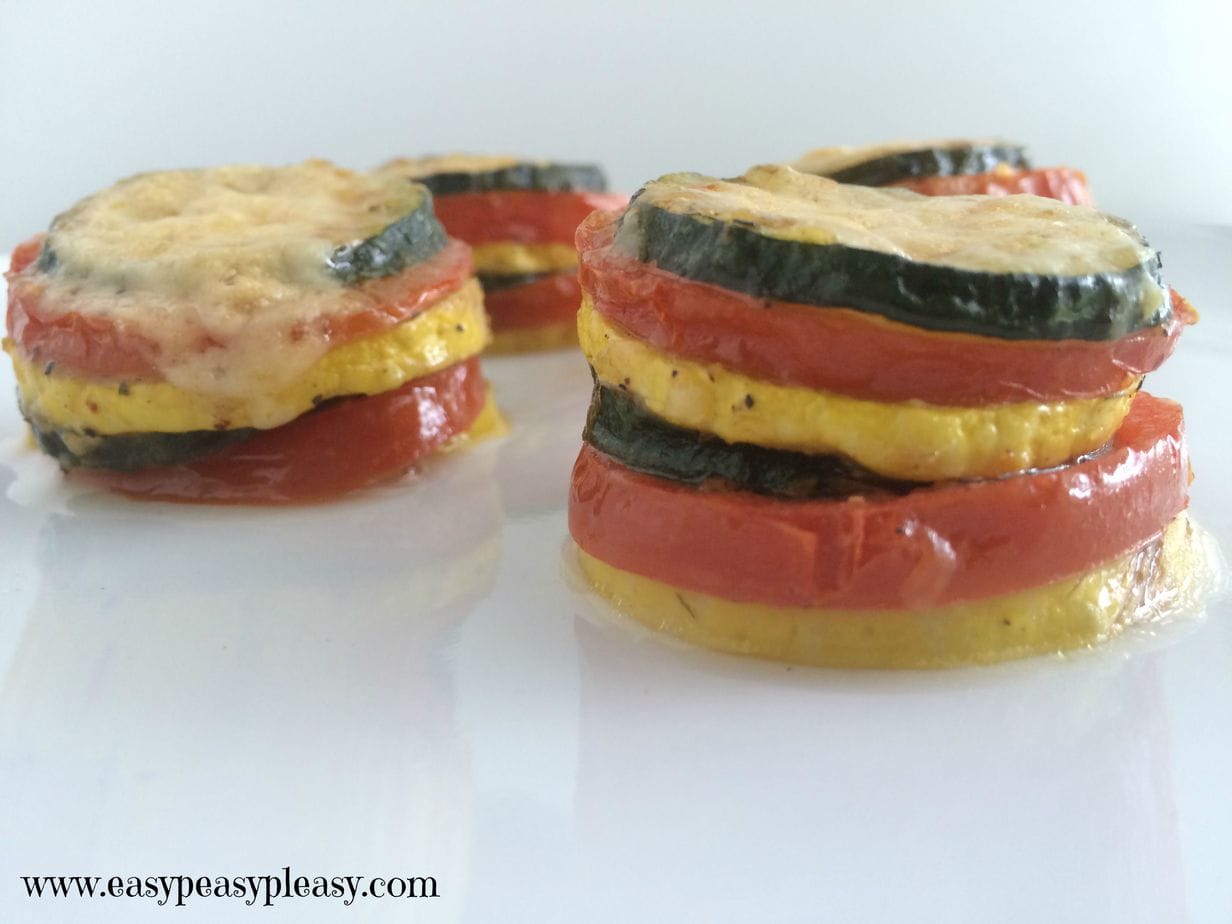 I hope you give these delectable little Summer Vegetable Stacks a try! I can't wait to show you what I made to serve along this side dish. In need of a protein to go along with these delectable vegetables? Check out my Caesar Parmesan Crusted Chicken recipe here. There's a starch coming your way in the near future.
Make sure and sign up with your email to get all things Easy Peasy sent right to your inbox!