My mom loves all things coastal but she lives no where near the beach. Her home is completely landlocked. Dilemma…How do you add that coastal beach feel without going overboard? I'm always leery when adding decor that doesn't quite fit the region where I live. I think it can be done as long as you use an editing eye. Since we were needing to feel a blank spot in her family room, I decided this bench would be the perfect way to add a little of that beach vibe.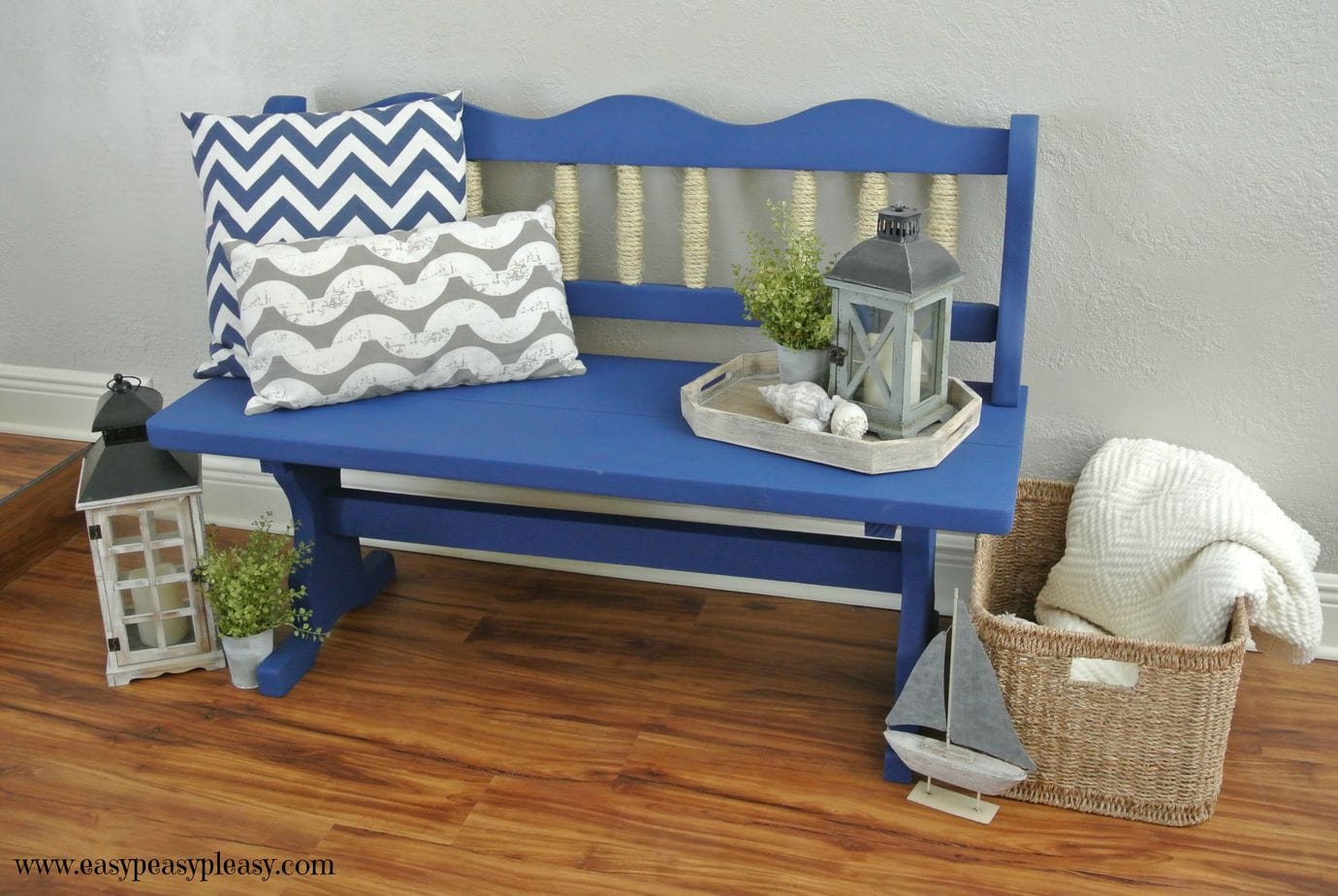 First, I picked up a bench at a yard sale for around $20.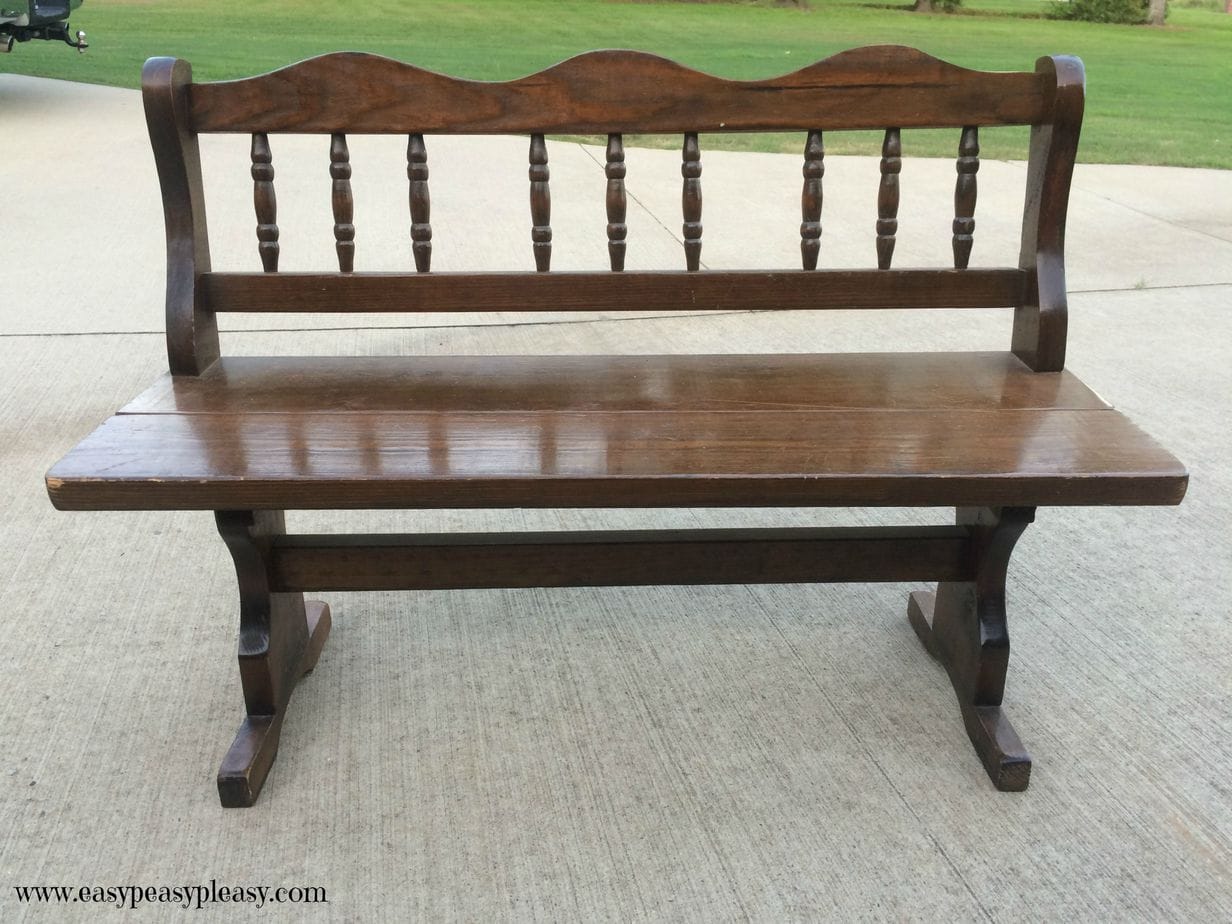 I love this bench but it definitely doesn't give off the beach feel I was going for. No worries…everything can be transformed with paint!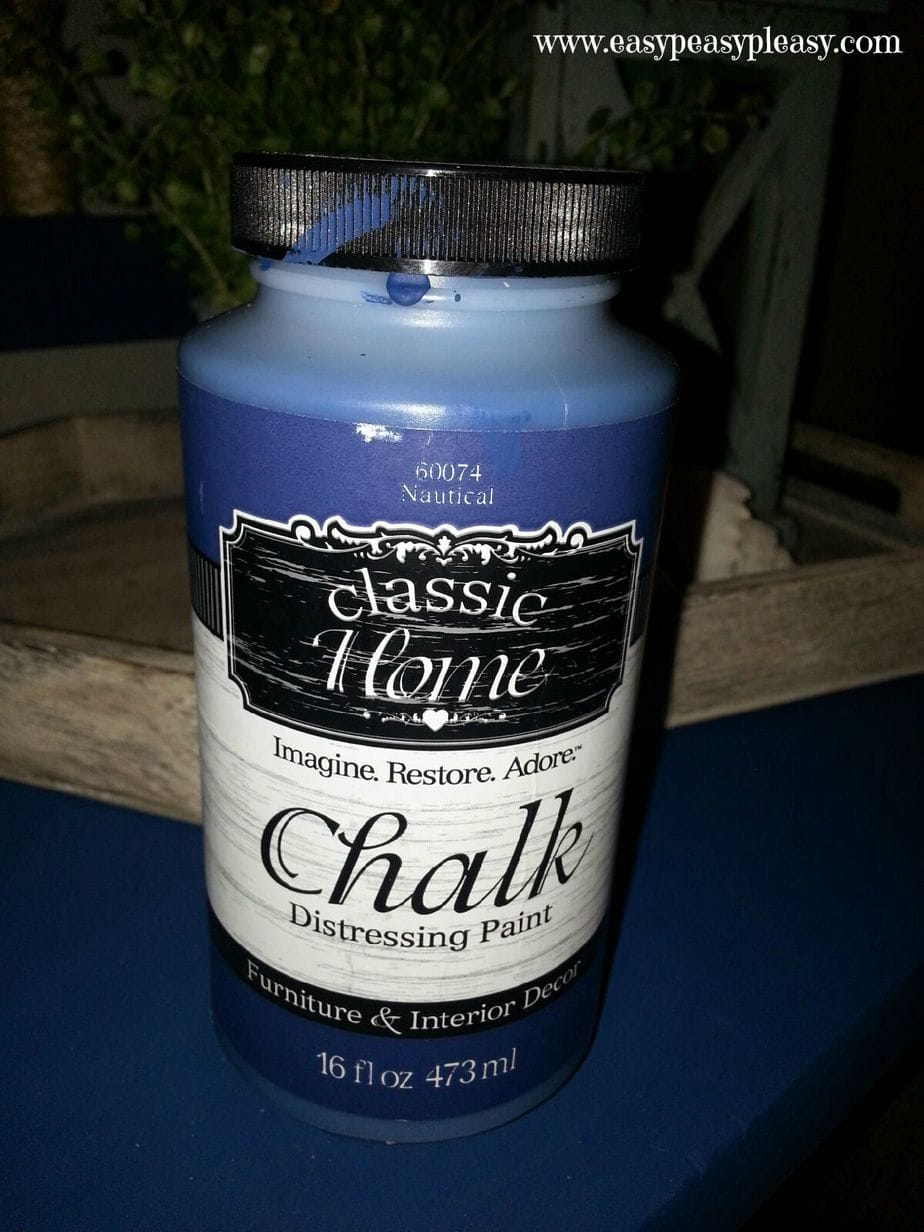 I went with Classic Home Chalk Distressing Paint. You can get it at Walmart and cost under $8.00. It works great and is a less expensive option than most chalk paints.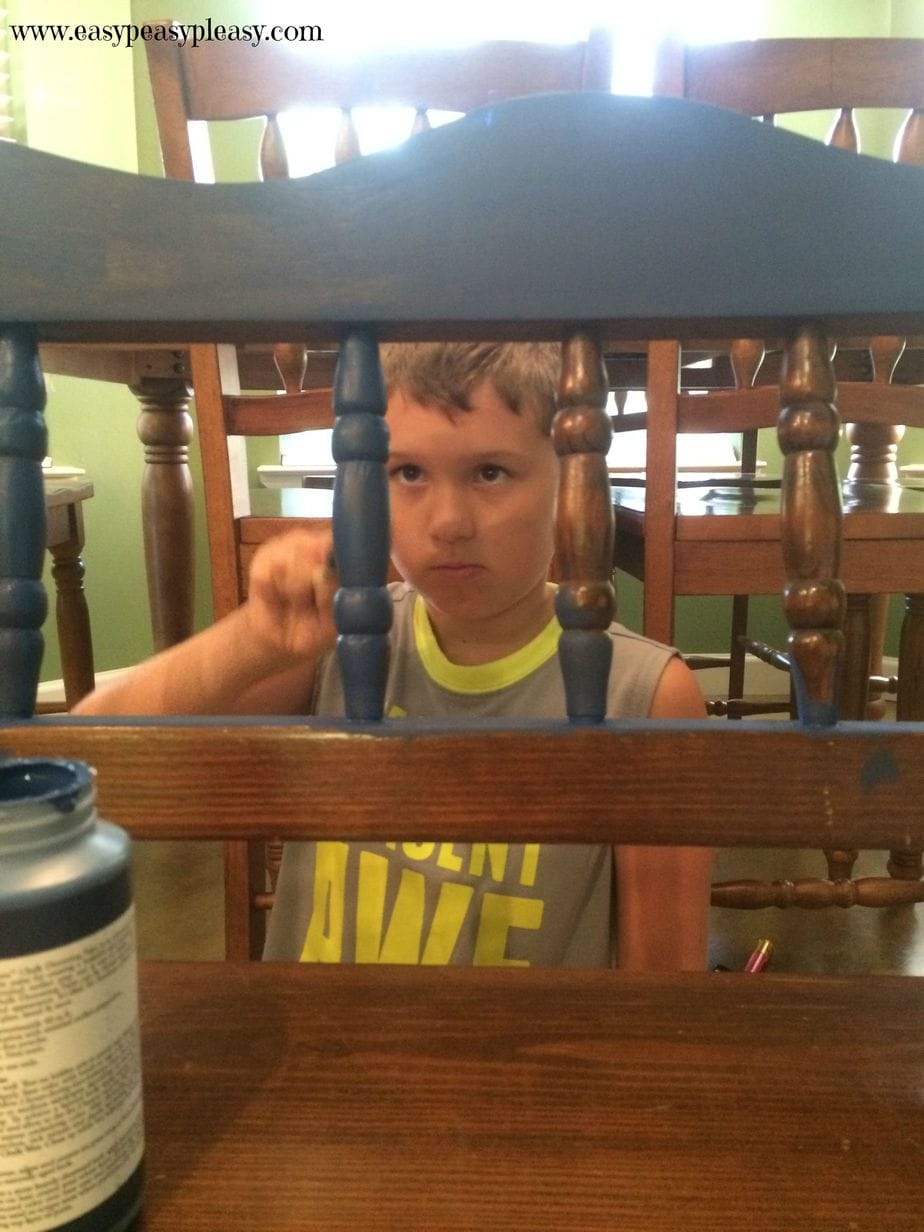 I even let the kiddo get in on the action! You really cannot mess up with this paint so when Garrett asked if he could help, I was thrilled! It took 2 coats to get full coverage. Did I mention there was no sanding needed? Well, there was no sanding needing. This paint adhered perfectly.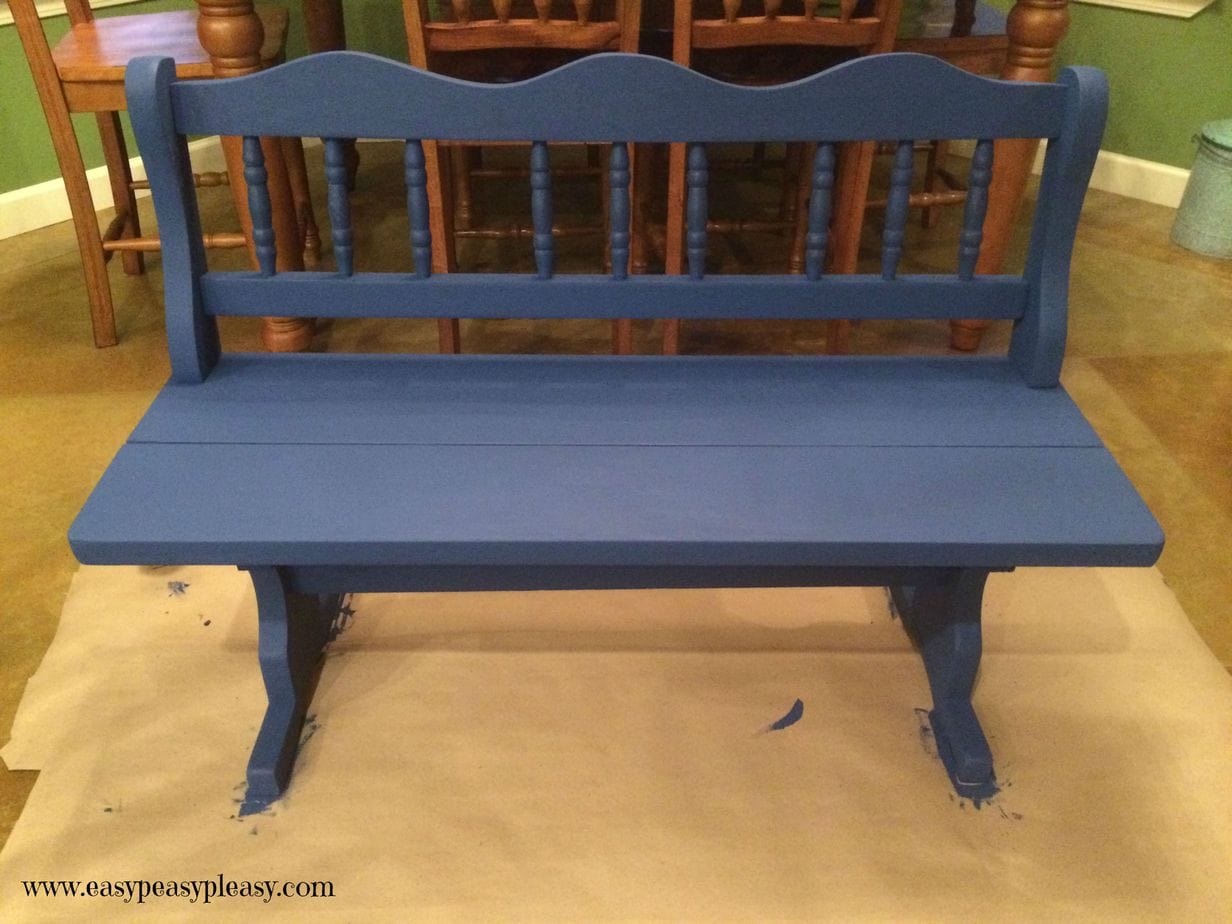 So, the bench is now painted. I know the paint was called Nautical but that still wasn't enough of a transformation to give that beach feel. The spindles just needed a little something something…Rope! I purchased a roll of sisal rope at the local home improvement store for about $8.00. Well, actually the hubby picked this up for me!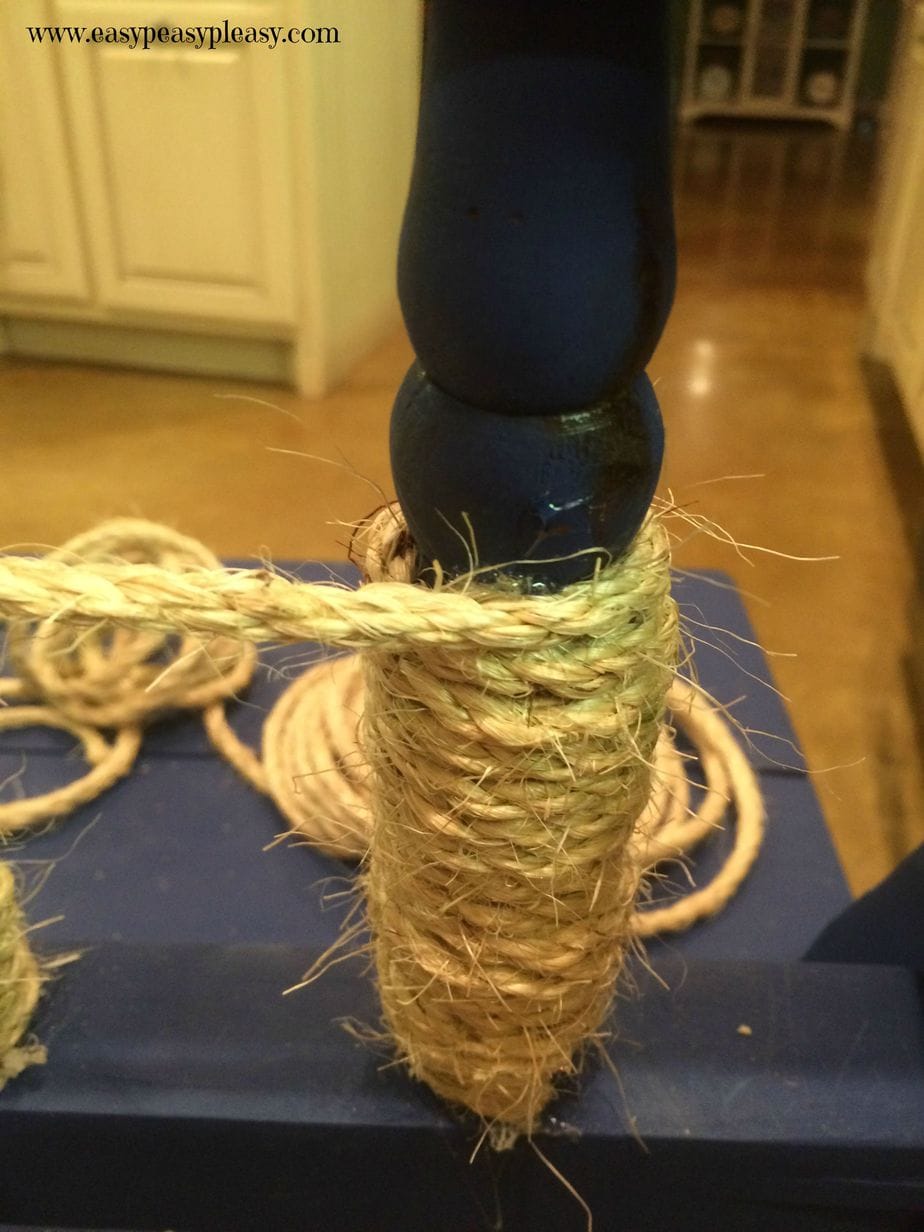 All you need is your rope and a hot glue gun. I put a dab of hot glue on the back and bottom of the spindle. I ran the rope around the spindle and continued to apply hot glue only to the back of the spindle as I wound up.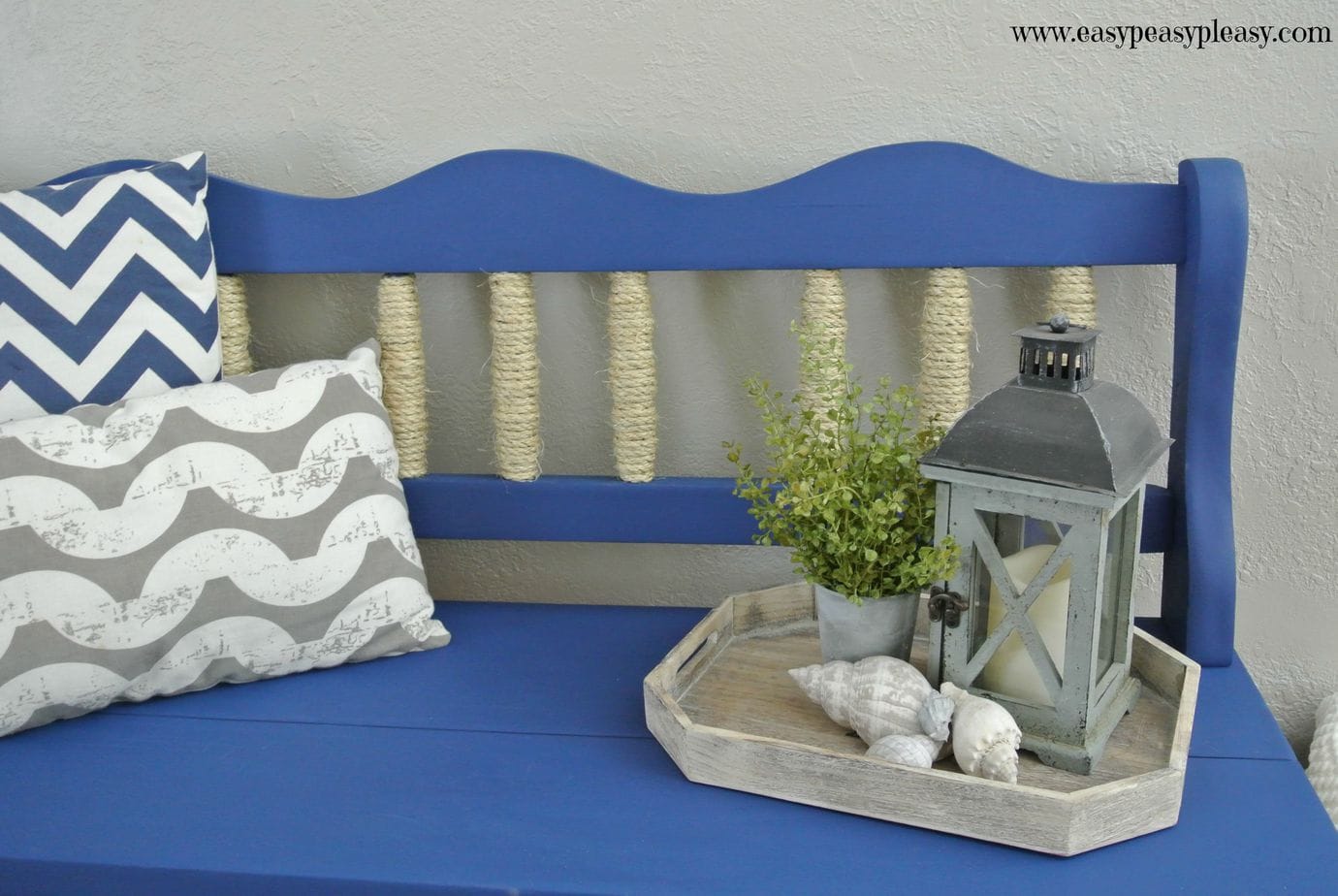 That's all there is to this bench makeover! Seriously, can it get any easier?
Here is a list of the supplies I used…
Bench
Classic Home Chalk Distressing Paint
Sisal Rope
Hot Glue Gun and Glue Sticks
Foam Paint Brush
For around $36 we have a whole new bench. Plus there was a ton of paint and some rope leftover to be used for future projects.
I thought this bench brought in the perfect amount of coastal flair to a home that is completely landlocked. What's your opinion on adding decor to your home that doesn't quite fit the region where you live?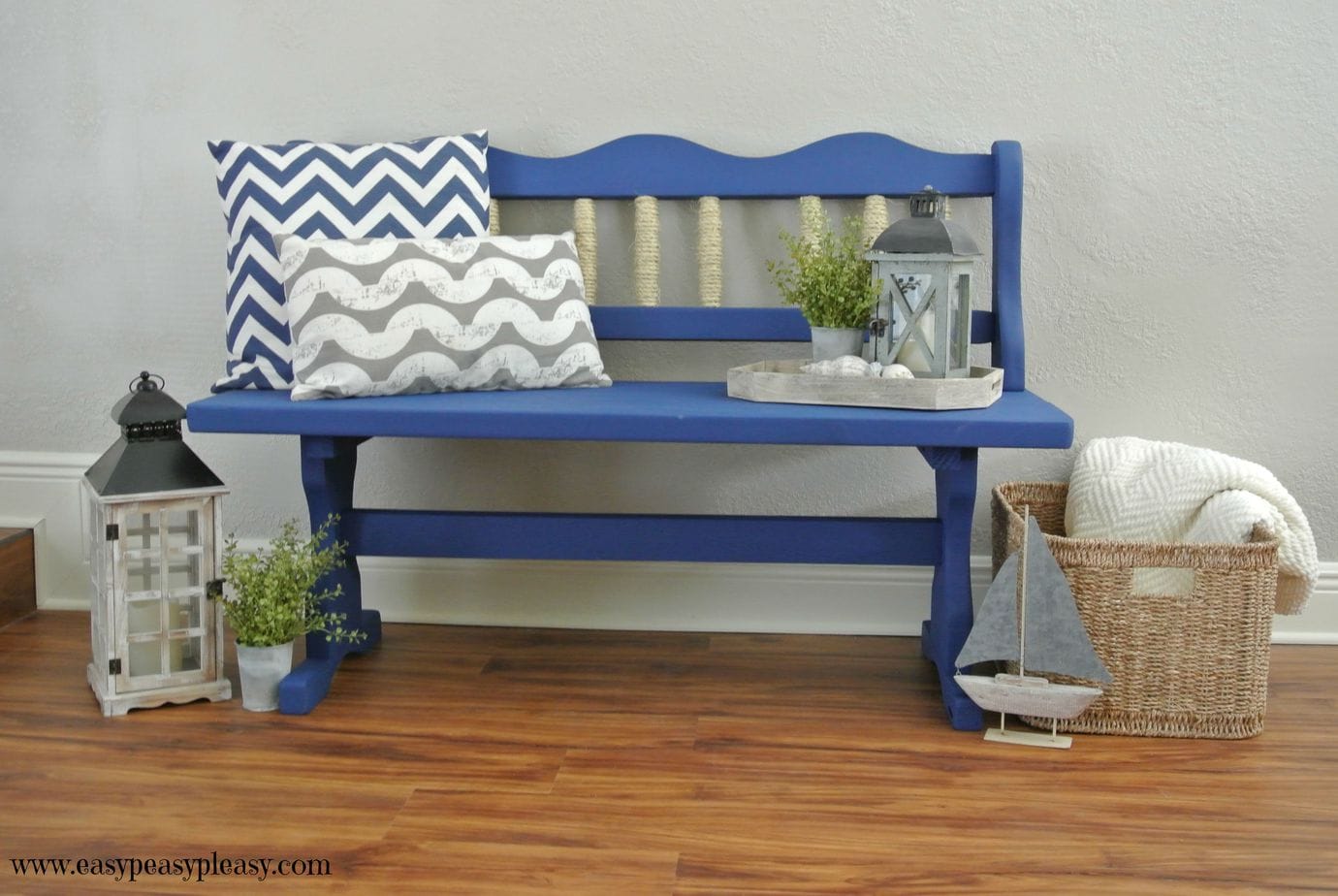 If you have any questions, please send them my way! I would love to hear from you! If you're curious to see what other easy projects I have up my sleeve, make sure and sign up with your email address for all things Easy Peasy sent right to your inbox.