Sometimes you just have to laugh at yourself! This is an idea I got awhile back and was saving until I was short on time. It totally embodies what Easy Peasy Pleasy is all about. It may be one of those things that's so easy, it's laughable. I live in a family that laughs 24/7, so let's laugh it up together and make the easiest slush in the world!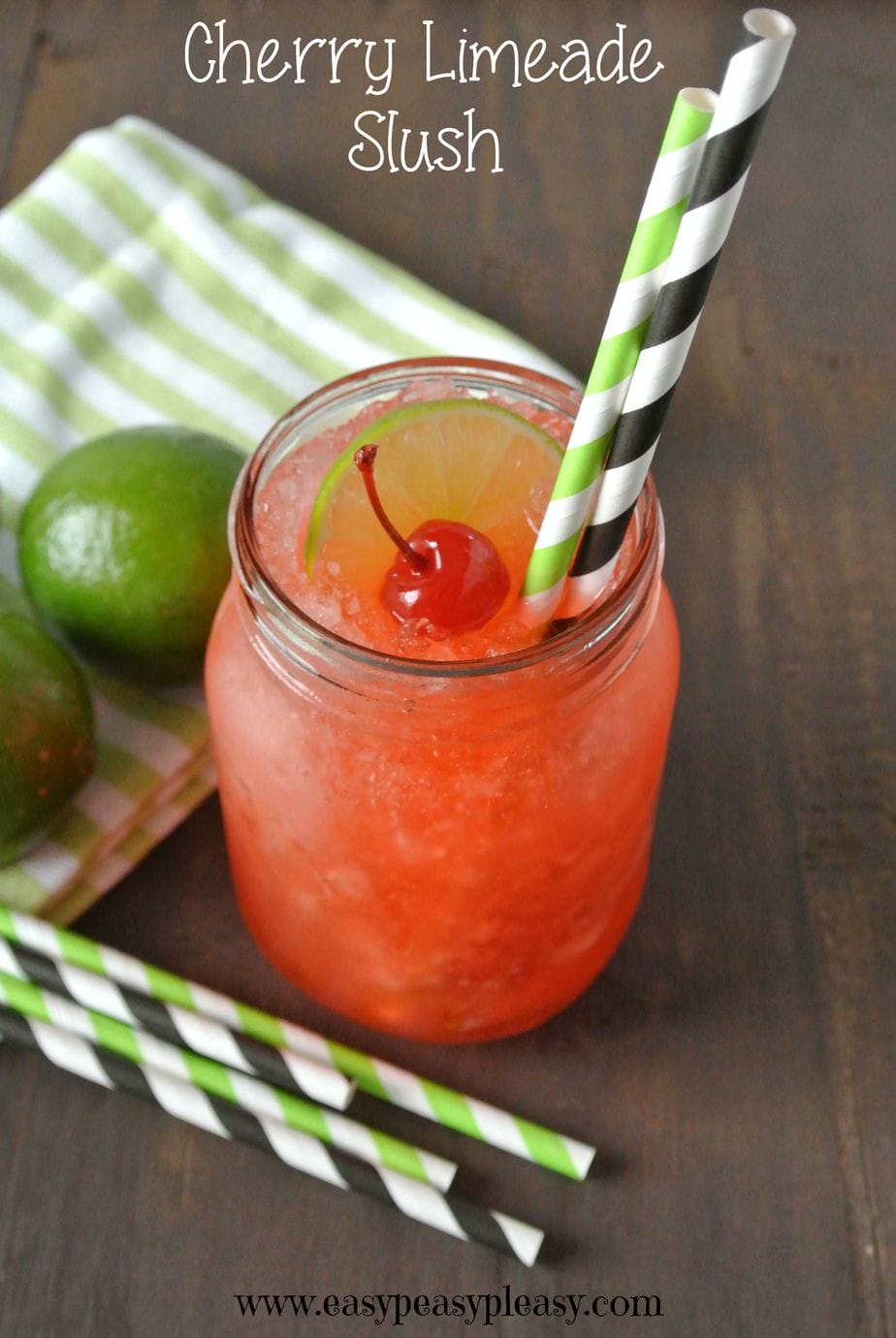 My most favorite drink in the whole world (well, besides Dr. Pepper) is a Cherry Limeade from Sonic. When pops introduced me to this product that can only be purchased at WalMart…I couldn't pass up doing a post using it. You are just about to see why this post is so funny and so easy!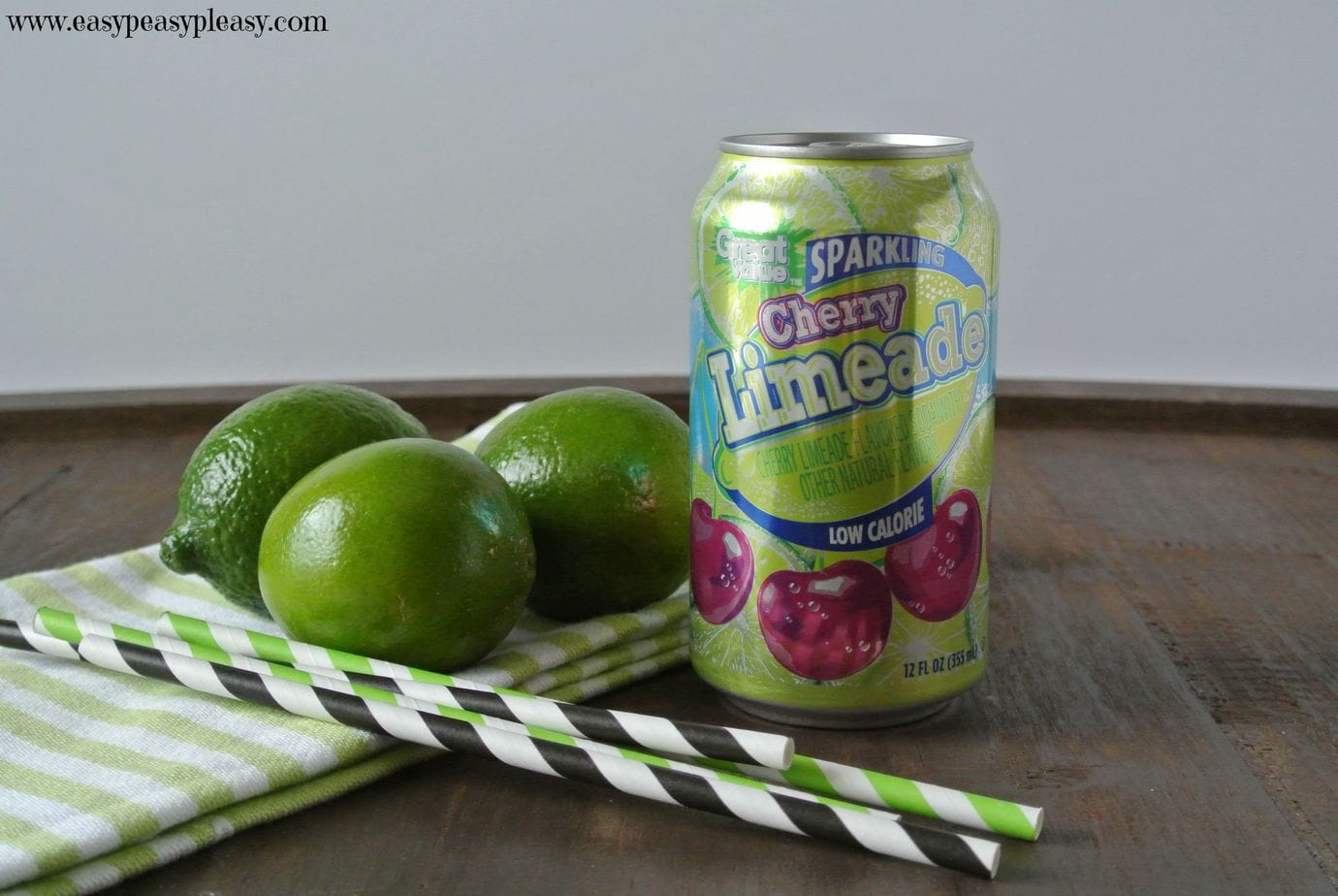 Thank you Great Value for coming out with a low calorie Cherry Limeade! Now we can make Cherry Limeade Slushs at home! See I told you it was easy! Are you laughing yet?

Lets make a list of ingredients, shall we…lol!
Low Calorie Cherry Limeade Slush
Ingredients
Sparkling Cherry Limeade
Ice
Limes
Cherries
Directions
Blend ice and sparkling cherry limeade together in a blender. Add sliced lime or lime wedges and cherries. Drink and enjoy!
easypeasypleasy.com
This post may seem a bit silly since this is soooo easy but it is really quite delicious! Thank you all for humoring me in my quest to share this fabulous slush and get a quick blog post written! I was in need of a post that was short and sweet!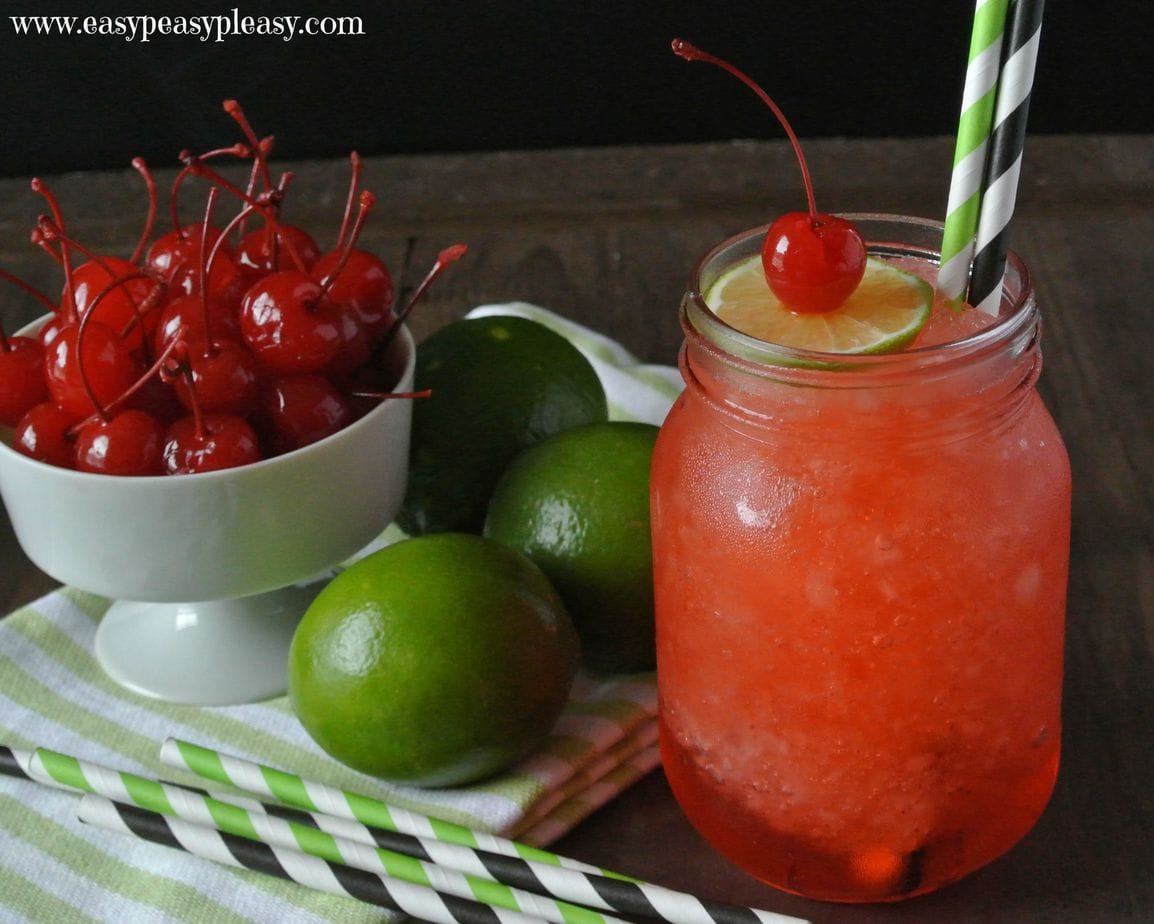 Disclaimer-All opinions in this post are my own. I did not receive any from of payment to give this opinion.
I've got some other super easy ideas coming your way! If you don't want to miss out, make sure and sign up with your email to get all things Easy Peasy sent right to your inbox.