So, I've been a bit under the weather lately. My wonderful mother and friends have offered to bring me soup, but I declined. No way would I expose anyone to this awful crud! The one bright spot…I started craving Chicken Chipotle Corn Chowder. I must say…I haven't always been the biggest soup fan. In the past, soup would be at the bottom on my list of things to eat. That is, until my sister in law introduced me to this recipe years ago. I officially became a soup defector right then and there! I love love love this soup and have been making it ever since! It has definitely made me feel better this week! Thank you Brandy!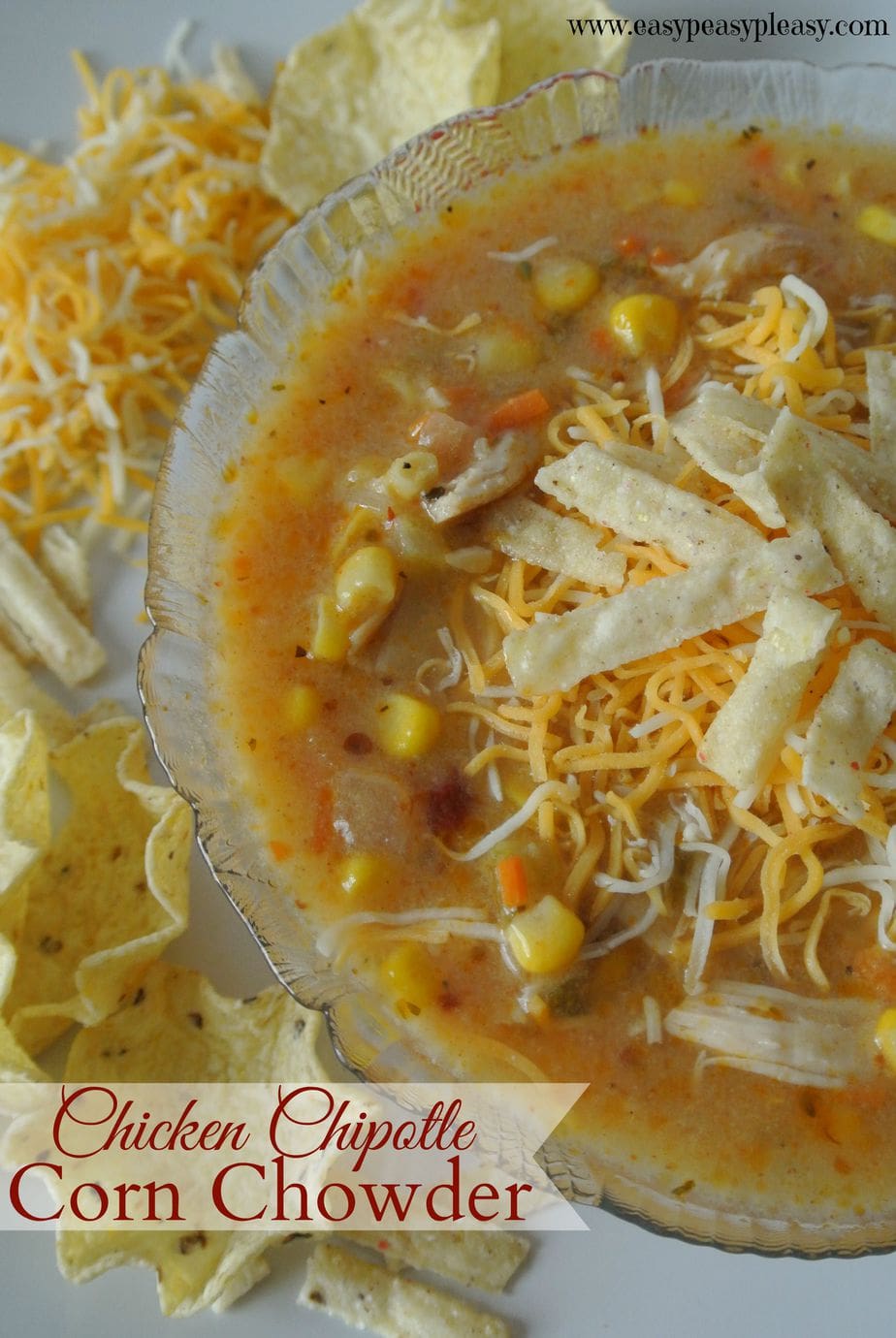 Whether you are feeling under the weather or it's just a cold fall or winter day, this Chicken Chipotle Corn Chowder will warm you up and make you feel so much better!
I'll never forget the first time Brandy made this soup. It was during one of our annual family hayrides at the farm. The air was cool and crisp, giving the body a little chill. What better way to warm yourself up than a big bowl of soup. The chipotle peppers add the perfect amount of heat to warm you up from the inside. This recipe is one that evokes memories every time I make this soup. When I think of my all time favorite comfort foods, this soup ranks pretty high on my list.
Chicken Chipotle Corn Chowder
Ingredients
1 cup carrots, diced
1 cup celery, diced
1 small onion, diced
3 teaspoons garlic, minced
2 cans corn, drained
1 cup milk
4 cups chicken broth
1 can cream of chicken soup
1/2 teaspoon oregano
1 teaspoon cumin
2 chipotle peppers in adobo sauce, minced
1 rotisserie chicken, shredded
salt and pepper
2 tablespoons olive oil
shredded cheese
Directions
In a large pot, saute carrots and celery in oil for 5 minutes. Add onions and saute for an additional 10 minutes. Add garlic for 2 minutes. Once all vegetables are tender, add corn, milk, soup, and chicken broth. Bring to a boil and turn heat to simmer for 20 minutes. Add all seasonings and chicken. Heat until warm. Sprinkle with cheese and serve with crackers or my favorite, tortilla chips.
easypeasypleasy.com
Did you know you can buy chipotle peppers in adobo sauce in a jar now? They are already minced up! I always would pull out the plastic gloves when it came time to mince up the peppers but not anymore! I just scoop out 2 tablespoons from the jar and that's the right amount of heat for me. When I could only buy the can of peppers I would pull out 2 and mince them up then freeze the rest of the peppers until I needed them. I also wait and shred the chicken while the soup simmers for 20 minutes. No need to waste time getting the soup going.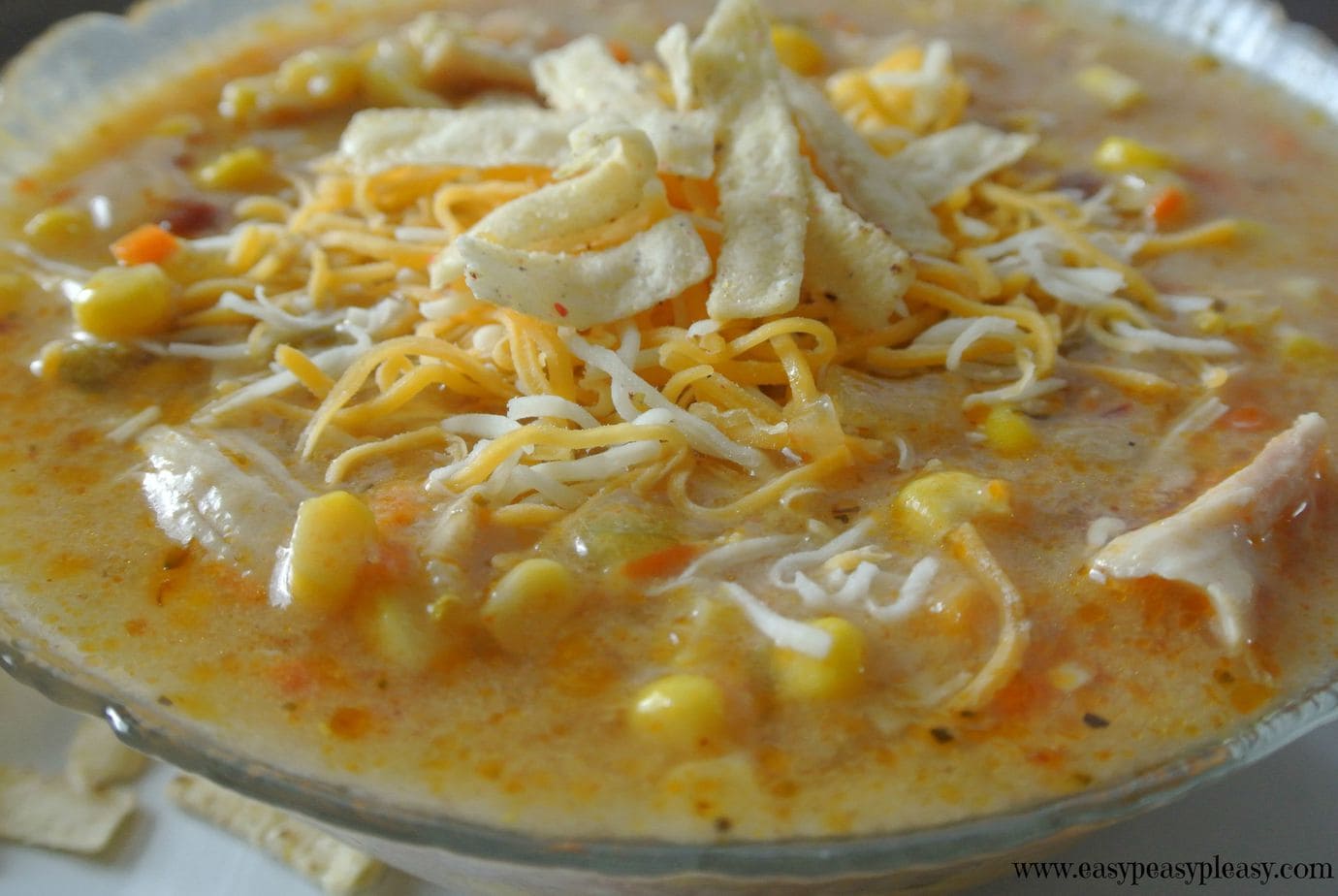 You have to try this recipe even if you aren't a soup lover. I promise, you will become a soup defector too after trying this recipe!