I promise there are no tricks here…only treats! These Trick or Treat Mummy Nuggets don't stand a chance in my house! I actually had to ban my boys from eating them so I'd have enough to take the pictures. I maybe have to ban myself too…they are really that good! They are a delicious little nugget of pretzel, peanut butter, and vanilla candy coating all in one with a cute mummy design just for Halloween. Since fall is upon us and Halloween is just around the corner, I thought I would go ahead and share these delectable and easy little treats that anyone can make at home. With only 3 ingredients, it can't get any easier.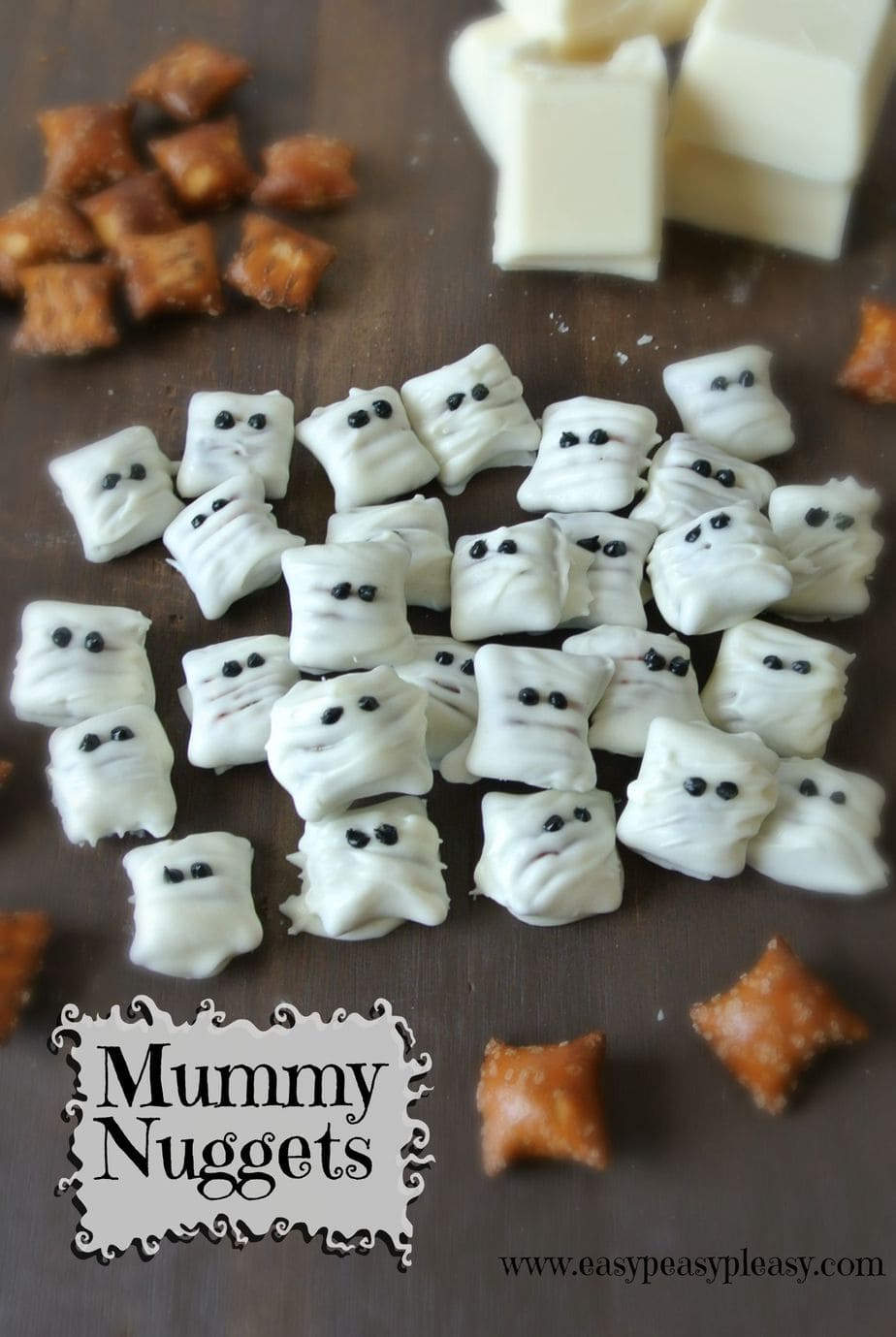 Have you ever tried these…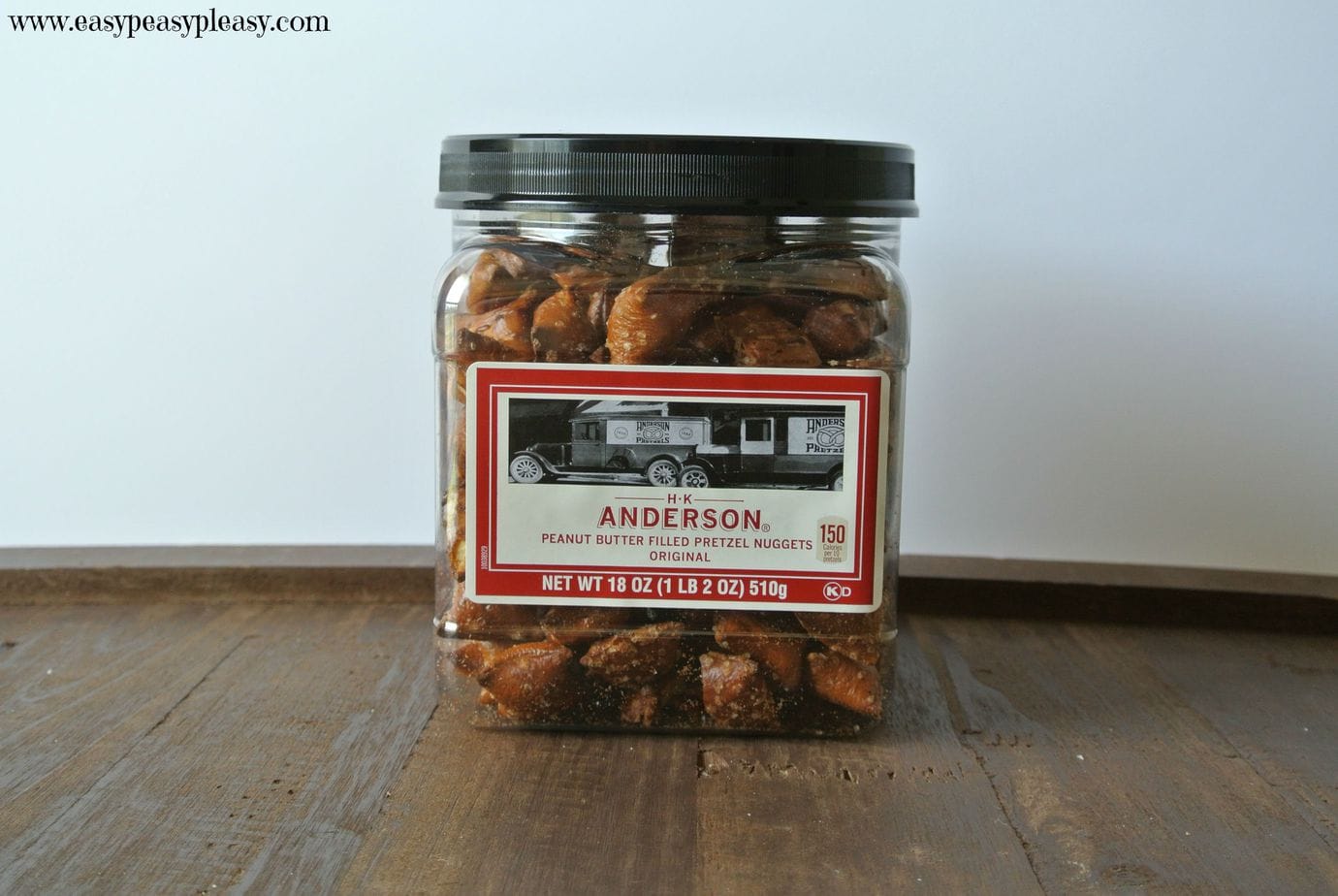 We have been eating them just like this for years. Now it's time to elevate these peanut butter filled pretzel nuggets with a vanilla candy coating and some black decorating icing to make cute little mummies that are perfect for Halloween.

I also make little ghost. I prefer making the mummies because the vanilla coating doesn't have to be perfect. This is a very easy treat but a little time consuming. The mummies help cut down on time.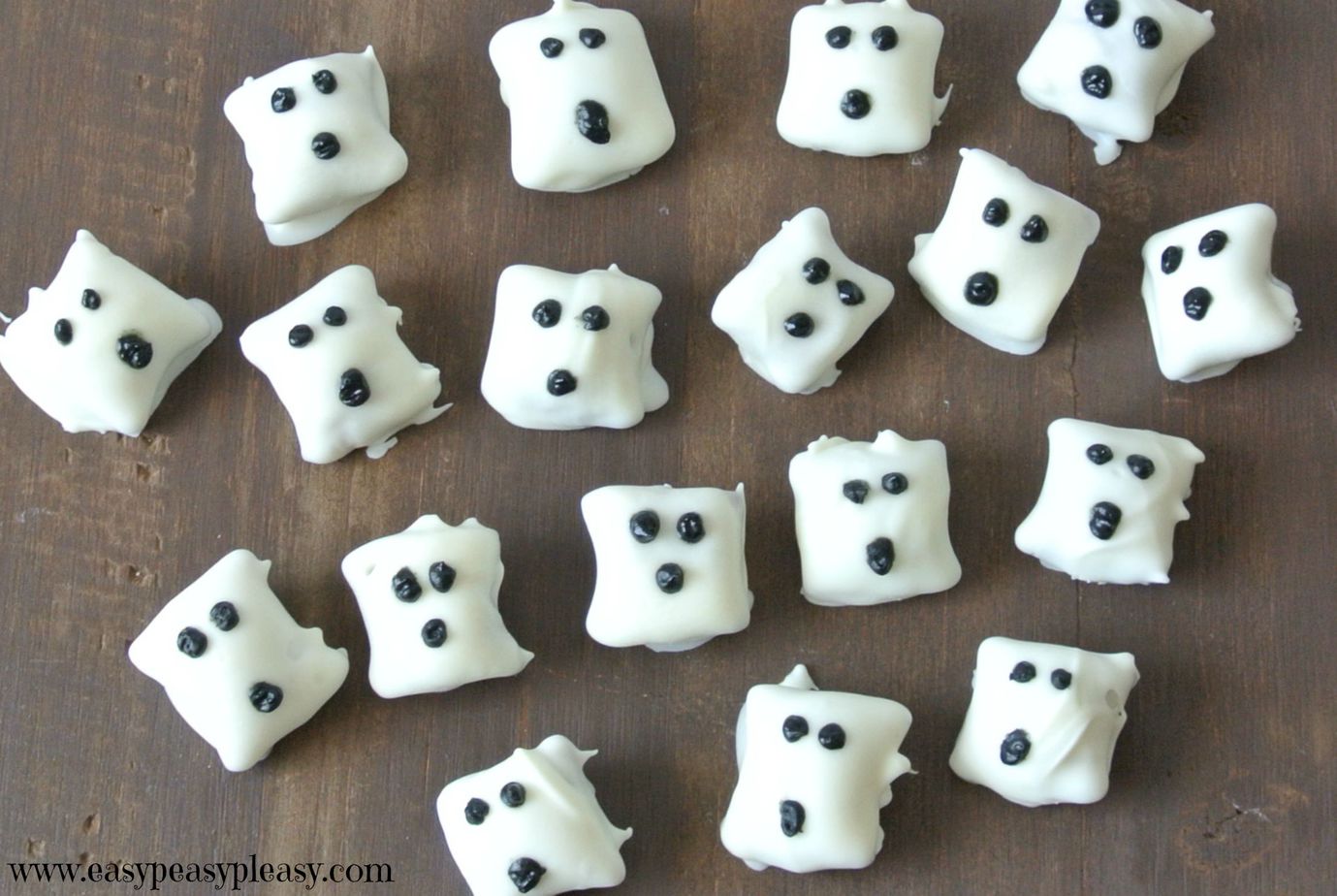 No matter which way you decide to make these little nuggets of deliciousness, I know you and the kiddos will love them!
I have a cute printable for treat bags full of these Mummy Nuggets you can find right here.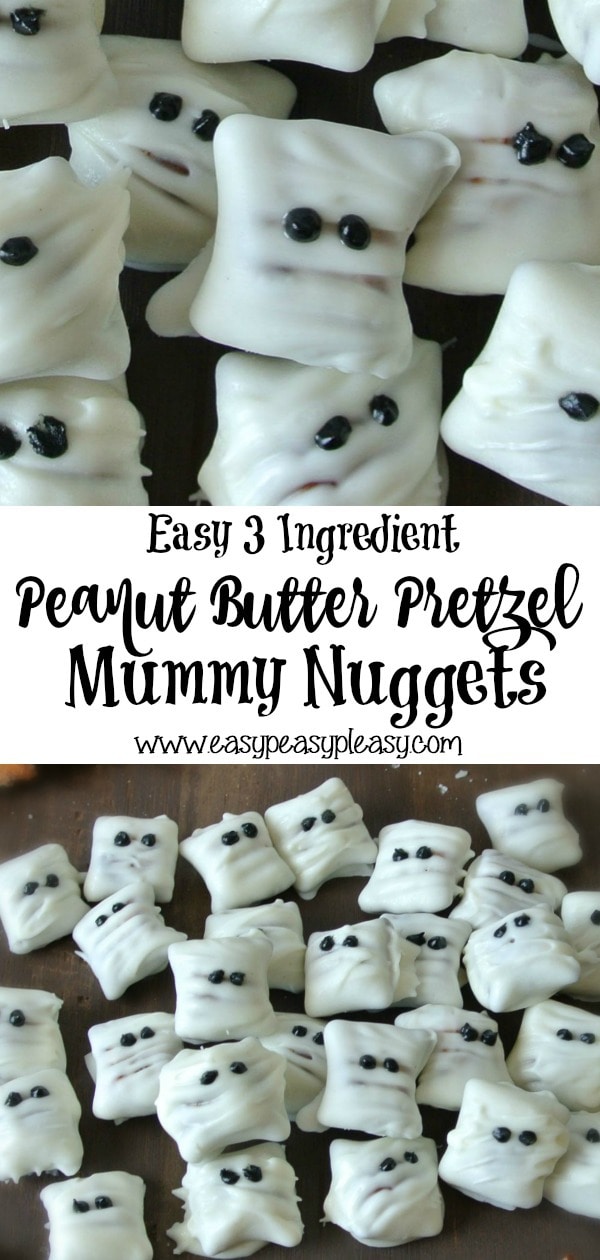 Mummy Nuggets
Ingredients
Peanut Butter Pretzel Nuggets
Almond Bark
Black Decorating Icing
Directions
Lay out a sheet of wax paper. Melt almond bark according to package directions. Using a fork, dip a pretzel nugget into the melted almond bark. Shake off excess by gently tapping. Place the nugget onto the wax paper. Run the tines of the fork across the pretzel nugget to give the mummy effect. Repeat until all almond bark is gone. Now add dots for eyes with the black decorating icing. Eat and enjoy!
easypeasypleasy.com
Sign up with your email so you never miss my Easy Peasy ideas. You can also check out my Facebook, Pinterest, or Instagram to get updates on new Easy Peasy Pleasy posts! Click your favorite social media icon below.
Subscribe to Blog via Email