Are you looking for an easy homemade meatball recipe that the kids will love? Well, you've come to the right place! These homemade meatballs are as easy as you can get. You know me, I'm always looking to make life a little easier and I have the perfect ingredient to make these meatballs super easy and super tasty! There's no worrying about if you've added to much seasoning or not enough.  The secret's in the meat!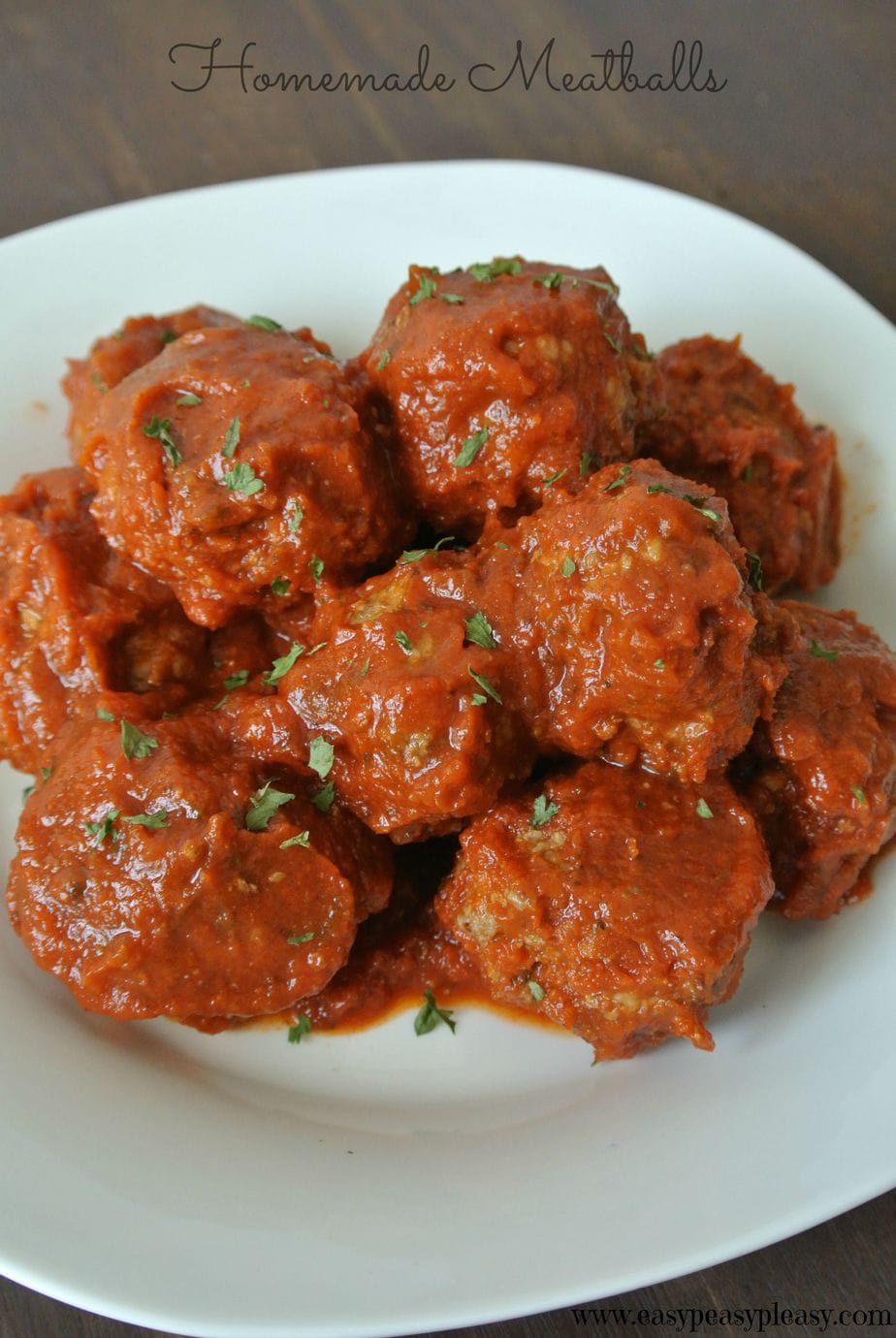 I make meat sauce and meatballs many different ways. One of those ways is to use Italian sausage that comes in the casing. You know the ones…they look almost like brats. I would slit open the casing and pull out the meat. Well, when I went to grab those same Italian sausage links in the grocery store to make my meatballs, I discovered something new!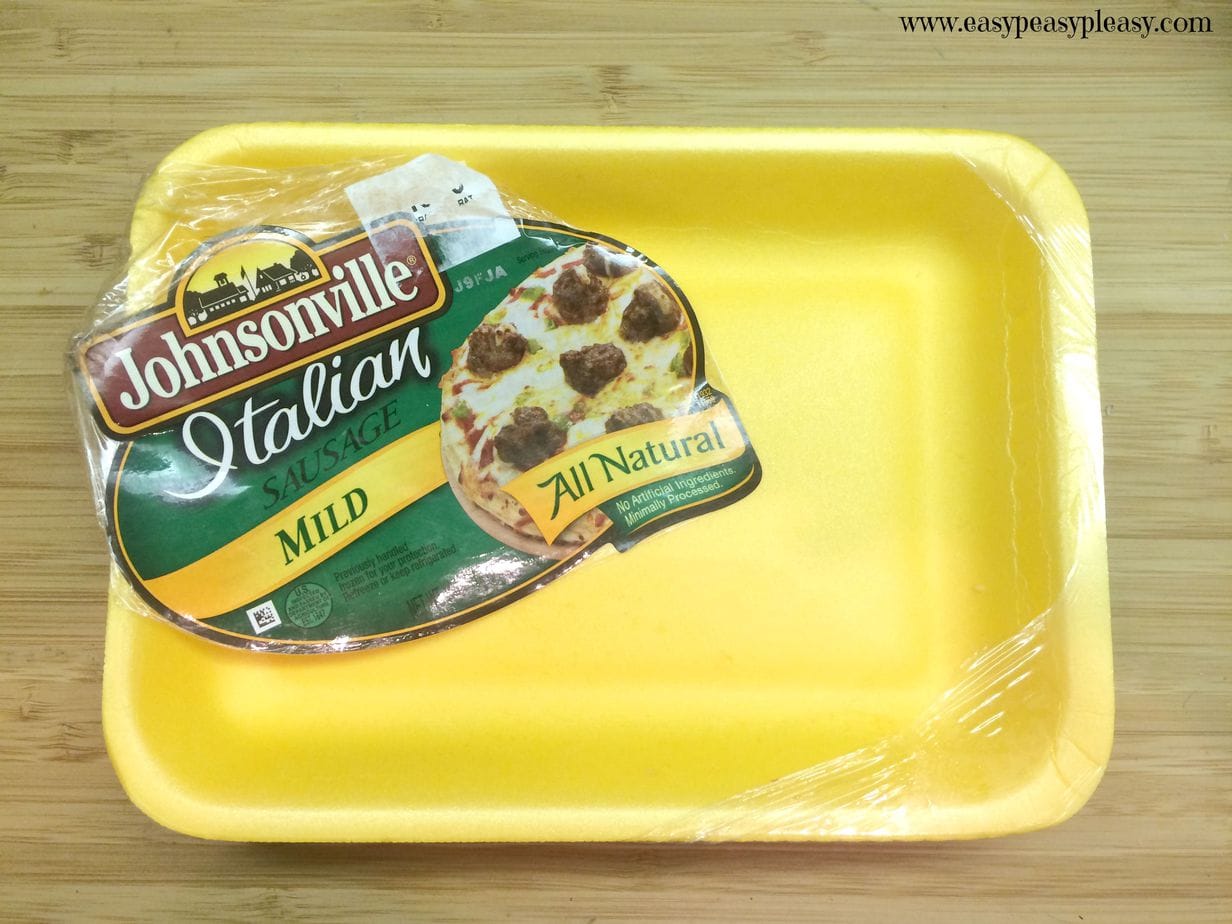 They now have the same Italian Sausage ground up and already flavored just like the links. My recipe just got easier and with one less step! Thank you Johnsonville! Check out my recipe below to see how I combine this flavored sausage to make my kid approved meatballs.

Kid Approved Homemade Meatballs
Ingredients
1 lb hamburger meat
1 lb ground Italian sausage
1/2 cup panko
1/2 cup parmesan cheese, grated
salt and pepper to taste
pasta sauce
1/4 cup olive oil
Directions
Heat oil in a dutch oven or large skillet to medium high. Mix all other ingredients, except pasta sauce, in a large bowl until combined. Do not over mix. Shape meat mixture into 1 inch balls and place on cookie sheet. Drop meatballs into hot oil by batches. Do not overcrowd the pan. Sear each meatball on all sides for 1 to 2 minutes. Remove from pan and add next batch. Once all the meatballs have been seared, add back to the pan and cover with your favorite pasta sauce. Let simmer in sauce for 10 minutes. Serve over pasta and enjoy.
easypeasypleasy.com
I love this recipe! It's so easy and the seasonings are foolproof since they are already in the sausage. The Italian sausage gives these meatballs just the right amount of flavor without being overpowering. You can use your favorite jar of pasta sauce or your own sauce recipe. You do whatever is easier for you!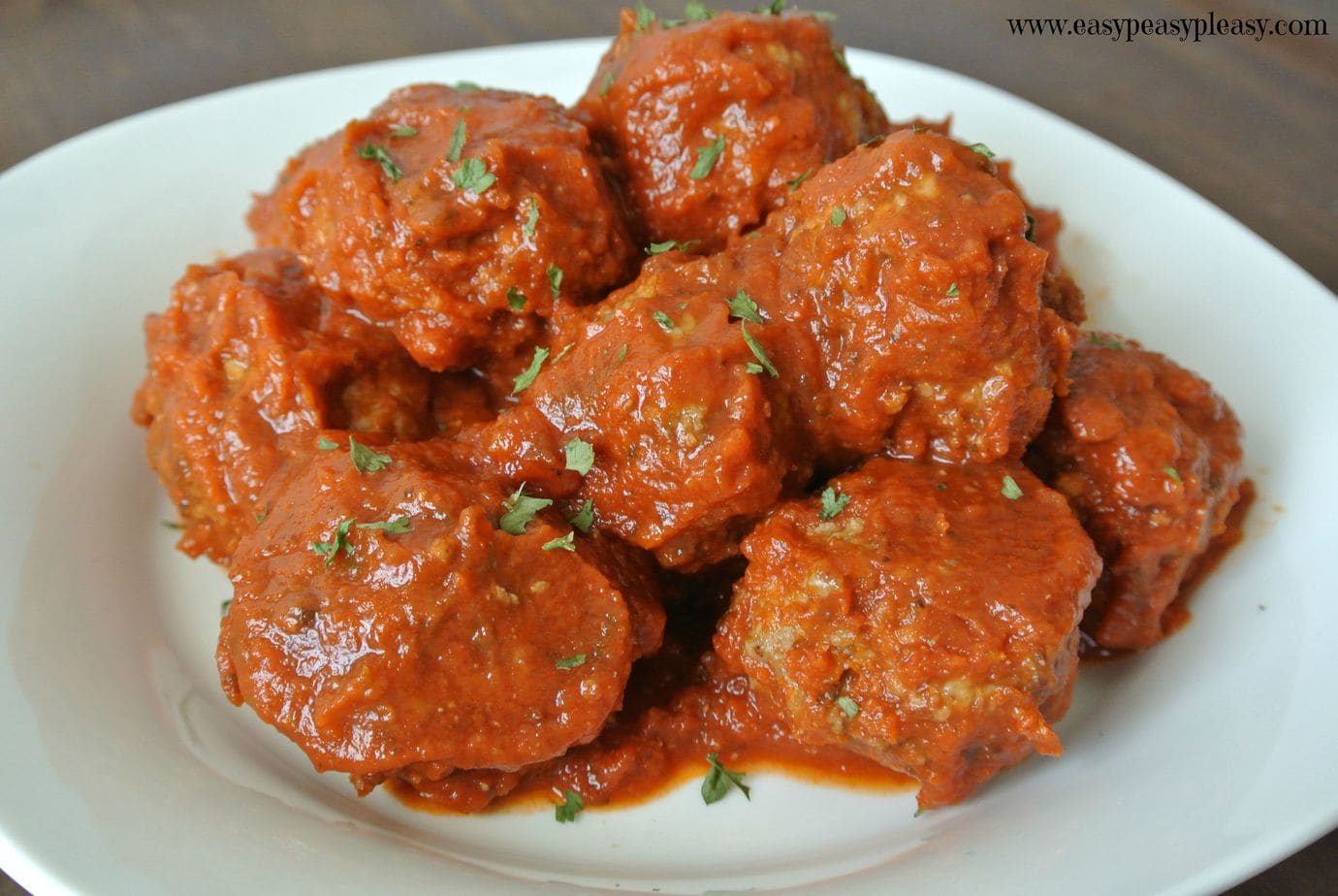 I have a great way to use these meatballs in a recipe coming soon! Sign up with your email so you will never miss a post. You can also follow me on Facebook, Instagram, and Pinterest! Have a great weekend and I'll see you next week!