It's that time of year for holiday parties and family gatherings. With those parties and gatherings, there is always food involved. Sometimes you just need an easy make ahead dessert that you can take along. Something that you don't have to take time to bake. Something that whips up in a flash. Something that is so easy but still so delicious. You really can't get any easier than this Peanut Butter Pie.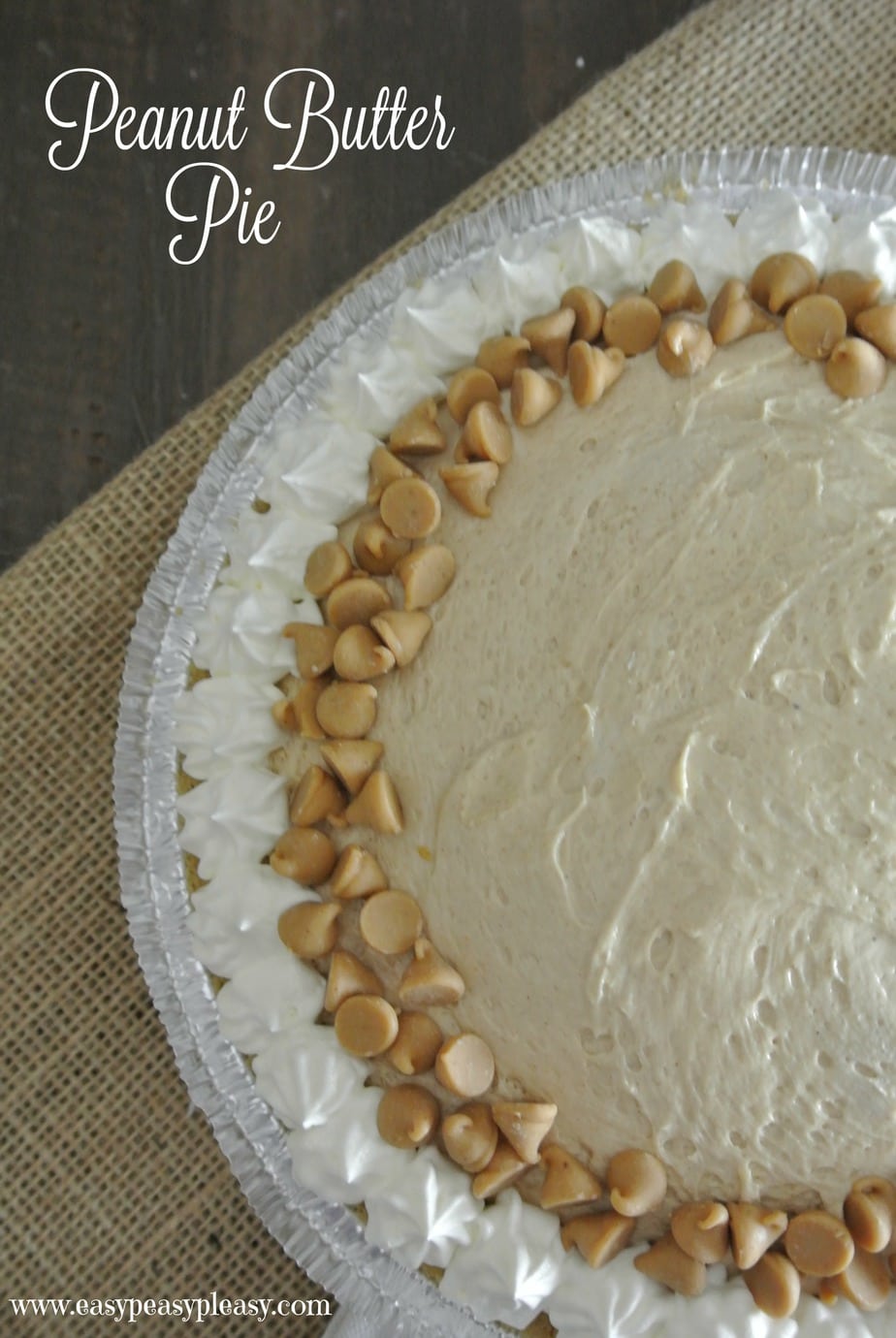 As most of you know, I've gotten so many of my recipes from my sister in law Brandy over the years and this is another one of her fabulous creations! I've updated it by adding some Reese's Peanut Butter Chips and Cool Whip Stars to the outer edge.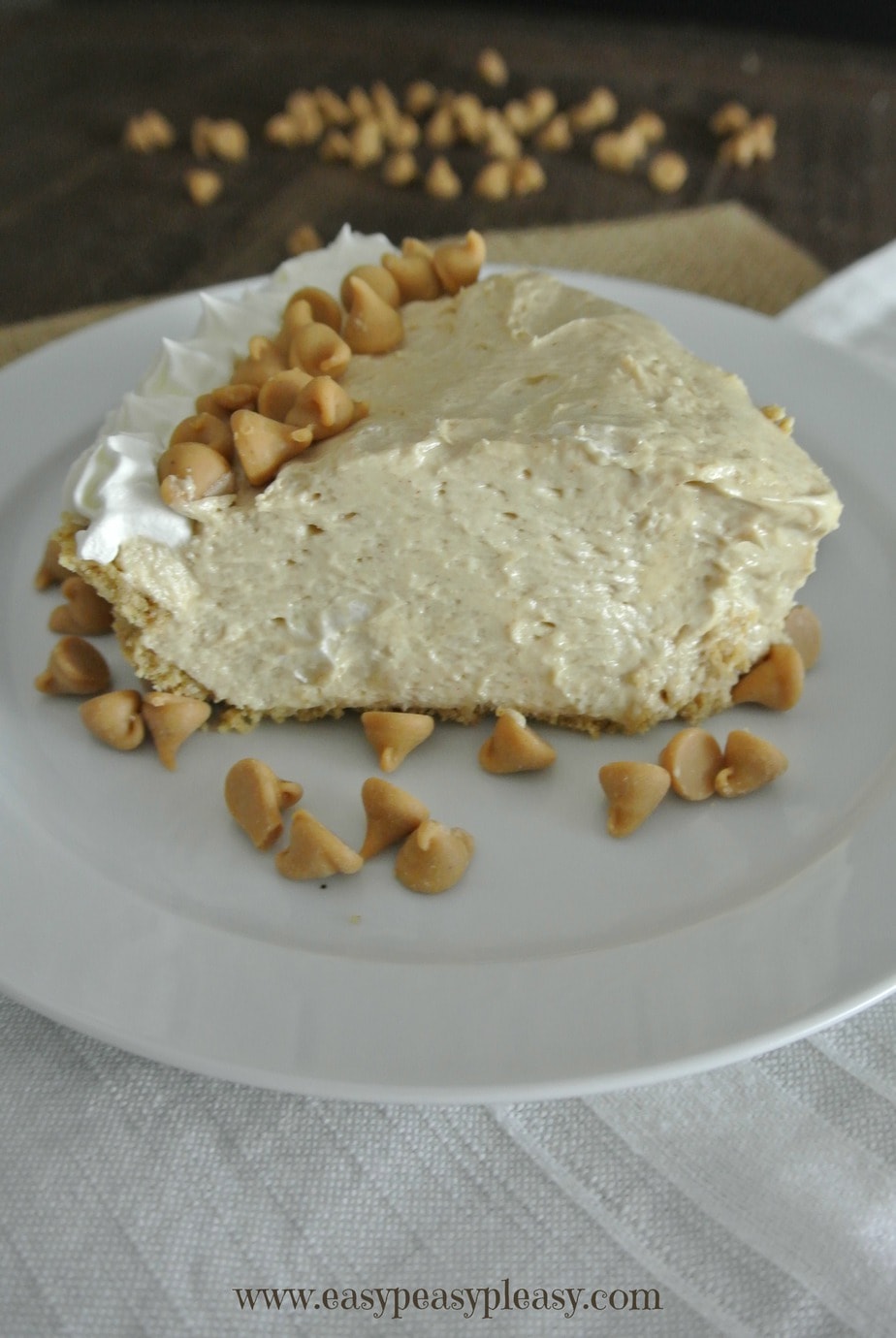 If you love peanut butter then you will love this recipe!

Easy No Bake Make Ahead Peanut Butter Pie
Ingredients
Graham Cracker Pie Crust
16 ounce Cool Whip, divided
1 cup peanut butter
8 ounce cream cheese, softened
1 cup powdered sugar
Reese's Peanut Butter Chips, optional
Directions
Mix peanut butter and cream cheese with a mixer until well combined. Slowly incorporate powdered sugar. Put aside 1 cup of Cool Whip. Fold in the remaining Cool Whip with the peanut butter mixture. Pour into pie crust.
*To add the cool whip stars…snip a small corner off of a ziploc bag. Push a star tip into the hole. Fill the bag with remaining Cool Whip. Pipe Cool Whip stars around the edge of the pie. Sprinkle Reese's Peanut Butter Chips along the Cool Whip border. Refrigerate until ready to serve.
easypeasypleasy.com
As you can see this recipe is so easy. This pie recipe would be equally as good if you use a oreo cookie pie crust. If you don't have a star tip you could still use a ziplock bag to pipe on a Cool Whip border. If you never done any piping this is a great place to start. Take out a plate and practice piping onto the plate. You can easily scoop the Cool Whip back into your piping bag after you've practiced and add to your pie.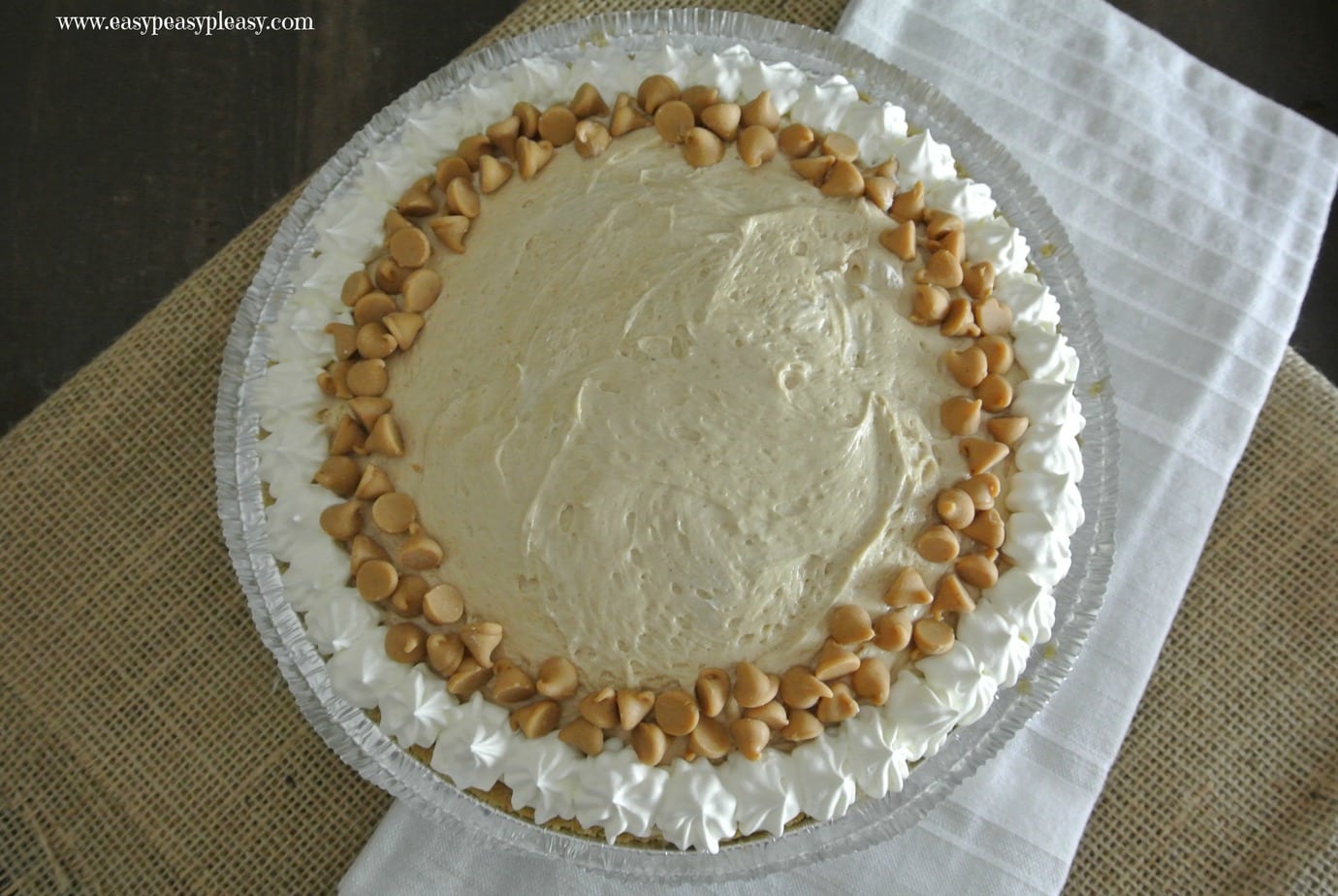 I have a lot of fun holiday recipes coming your way soon! Remember that sister in law I mention all the time? Well, she agreed to make one of her favorite recipes to post on the blog! I'm so excited to introduce her to you all! Brandy and her recipe will be coming to the blog on an upcoming Friday with Family and Friends post! Follow along so you don't miss any of these exciting upcoming Easy Peasy posts! You can also follow on my favorite social media by clicking the icons below.