These Easy Rudolph Peanut Butter Pretzel Nuggets are the perfect treat for the kiddos this Christmas!
Now Dasher! Now Dancer! Now, Prancer and Vixen! On Comet! On Cupid! On Donner and Blitzen! To the top of my mouth! To the top with a fall! Now dash away! Dash Away! I ate them all! LOL…I just couldn't help myself. Seriously guys, there are only 5 ingredients needed to make these cute little Rudolph's. Two out of the five are sprinkles and black cookie icing.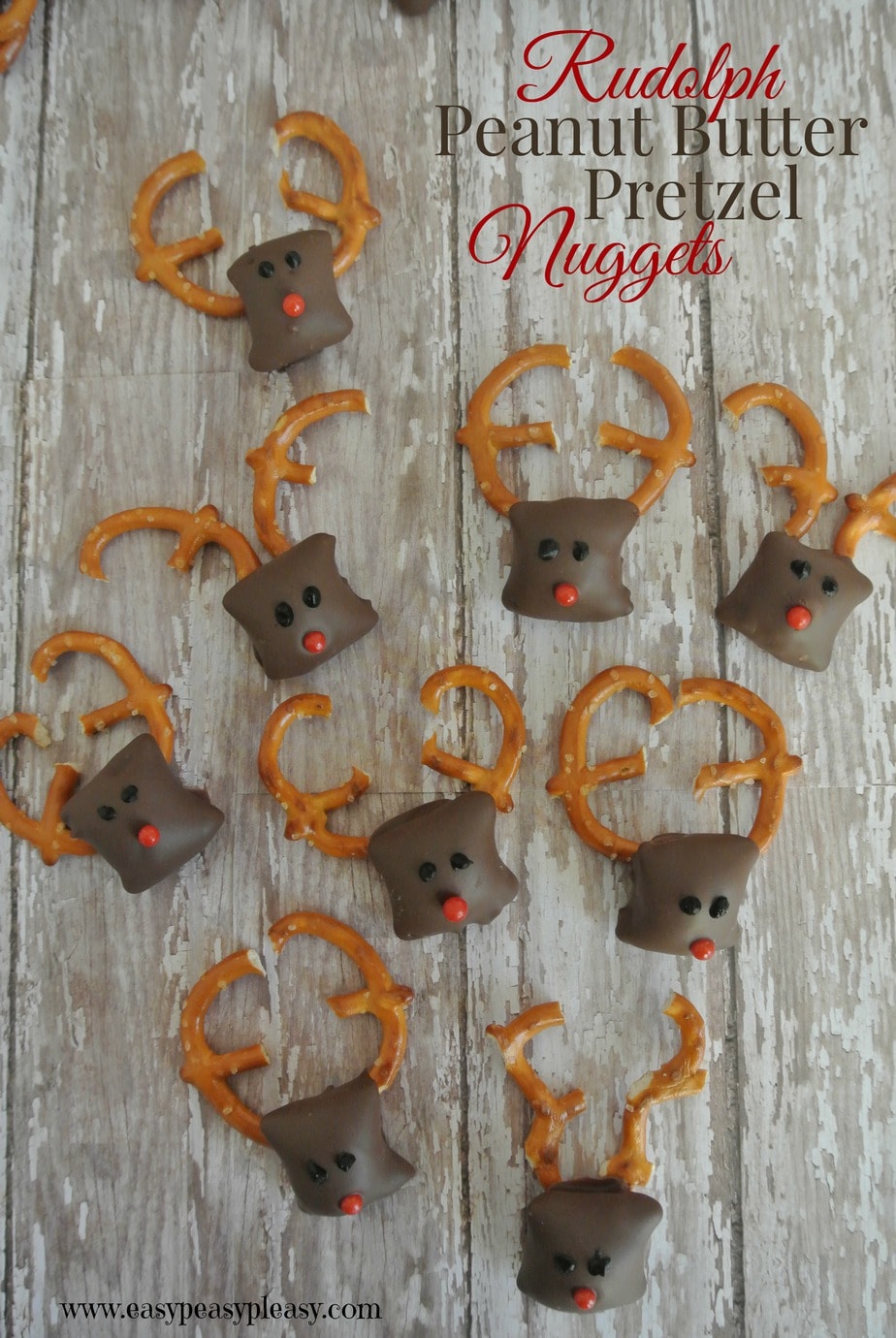 Back in the fall I made the cutest little Mummy Nuggets out of Anderson's Pretzel Nuggets and knew I had to come up with a cute way to use them for Christmas. Rudolph treats are all over Pinterest so it felt like a no brainer to turn these peanut butter filled pretzel nuggets into the cutest reindeer of all!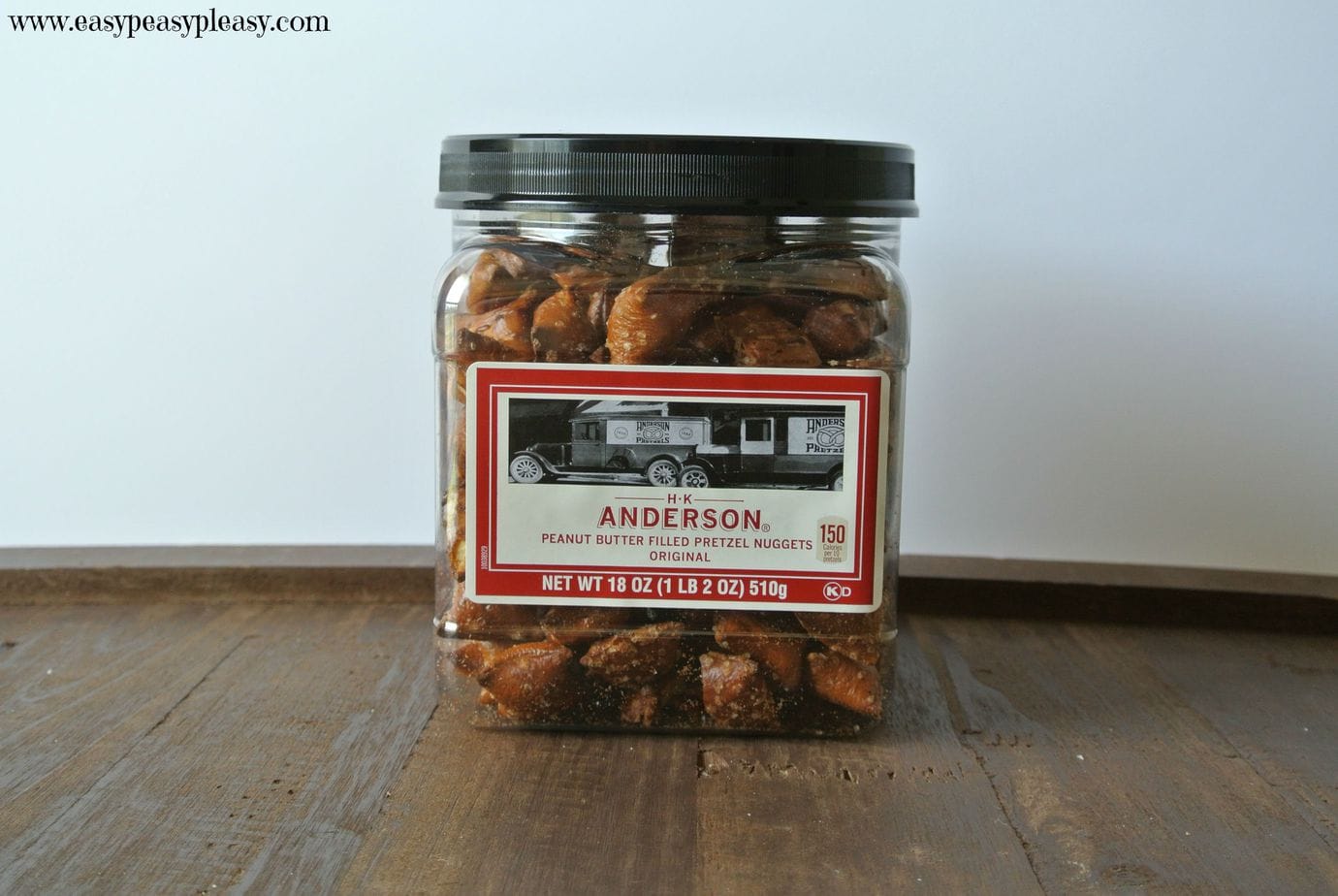 Rudolph the Red Nose Reindeer had a very shiny nose and he gives me inspiration for these easy sweet Christmas treats! Not only are they adorable but they are super tasty! Rudolph Peanut Butter Pretzel Nuggets would be the perfect addition to any Christmas event.
I had red sprinkles to make the nose but you could use red cookie icing as well. You could also use chocolate chips if you don't have any almond bark. I prefer using the almond bark on treats like these because it sets really quick and you can immediately move onto decorating.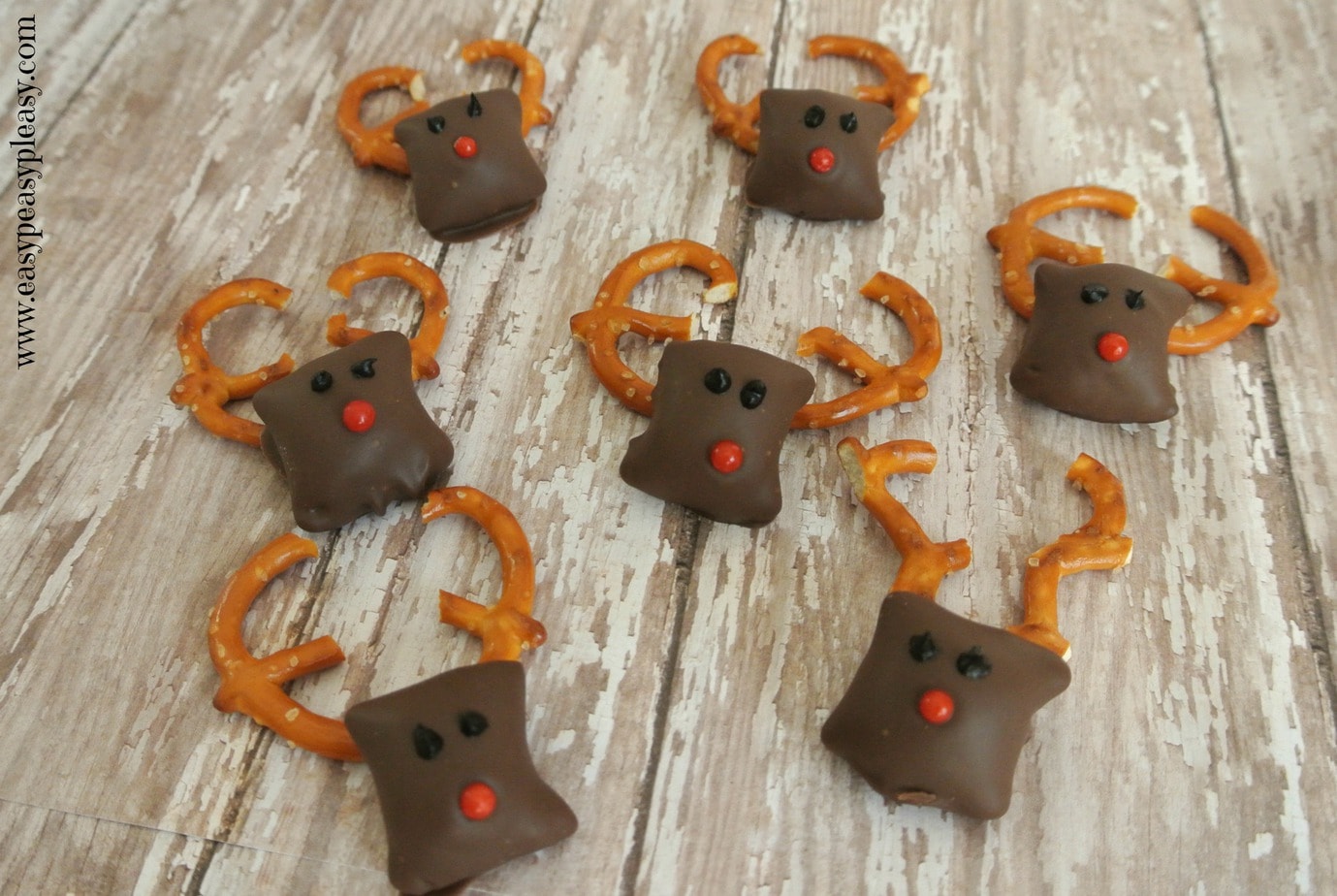 I had so much fun making these cute little guys. I hope you will give them a try. I'm sure I will be coming up with a fun way to use the pretzel nuggets in the new year. If you haven't already, go sign up with your email to get all of my Easy Peasy ideas sent right to your inbox. You can also follow me on my favorite forms of social media by hitting the icons below. Come on…you know you want too! I have more easy Christmas ideas coming your way soon!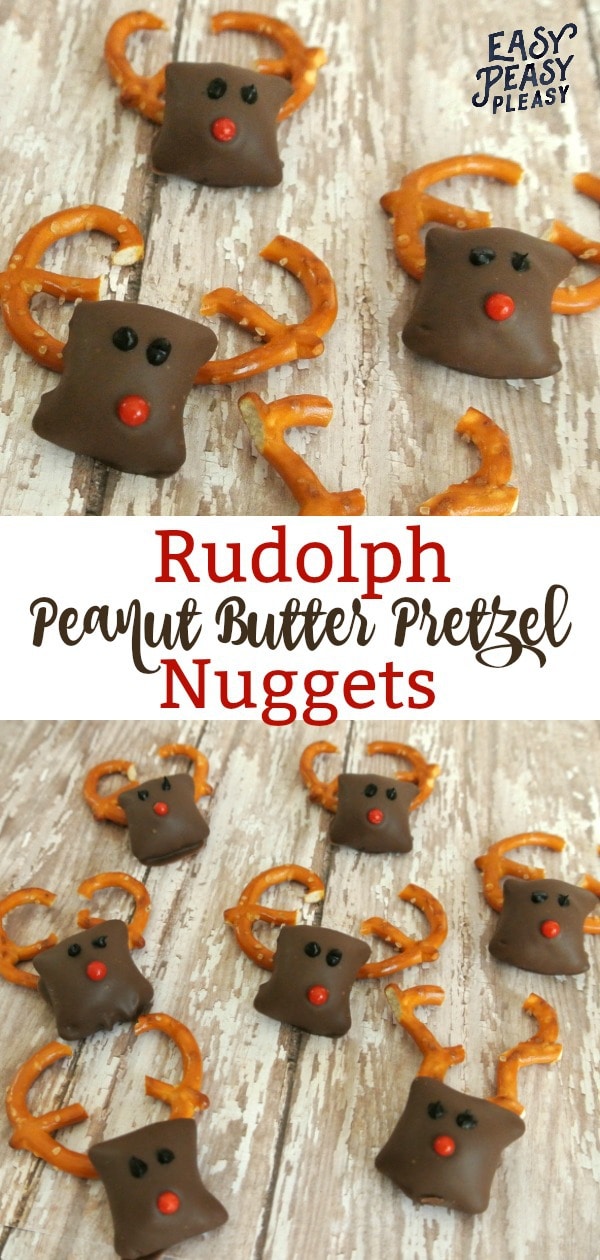 Rudolph Peanut Butter Pretzel Nuggets
Ingredients
Peanut Butter Pretzel Nuggets
Chocolate Almond Bark
Mini Pretzels
Black Cookie Icing
Red Sprinkles
Lay out a sheet of wax paper. Melt almond bark according to package directions. Using a fork, dip a pretzel nugget into the melted almond bark. Shake off excess by gently tapping. Place the nugget onto the wax paper. Add red sprinkle for nose before the almond bark completely sets. Repeat until all almond bark is gone. Now add dots for eyes with the black decorating icing. Break pretzels to make antlers. Dip end of pretzel in melted almond bark and attach to Rudolph. Eat and Enjoy!
easypeasypleasy.com
Subscribe to Blog via Email
This idea was first created on easypeasypleasy.com. All opinions are solely mine. I received no compensation for this post.