It's beginning to look a lot like Christmas everywhere on my blog and these Easy 3 Ingredient Peanut Butter Ornaments are the perfect Christmas Treat to get started.
Christmas is the most wonderful time of the year! I just love everything about it, all of the decor, twinkle lights, food, sweet treats, and giving. These easy 3 Ingredient Peanut Butter Ornaments are the perfect treat to make when you are fixing up all that traditional Christmas candy to share with friends and neighbors. Why not throw a cute festive treat in with all those original candy recipes?!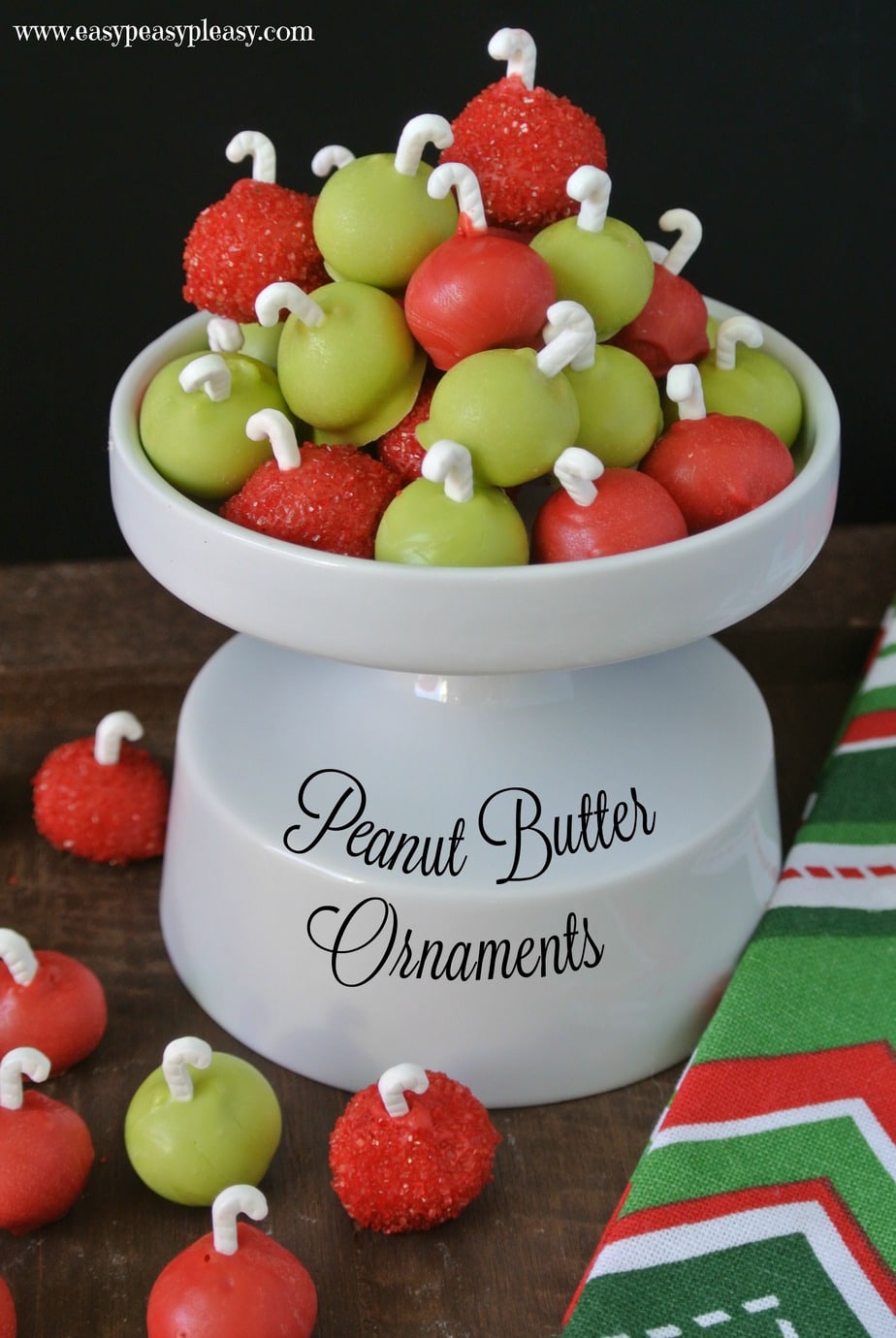 After using these Skippy PB Bites back in the fall to make Peanut Butter Pumpkins, I just knew I had to use them for Christmas. With only 3 Ingredients you can whip these up in no time.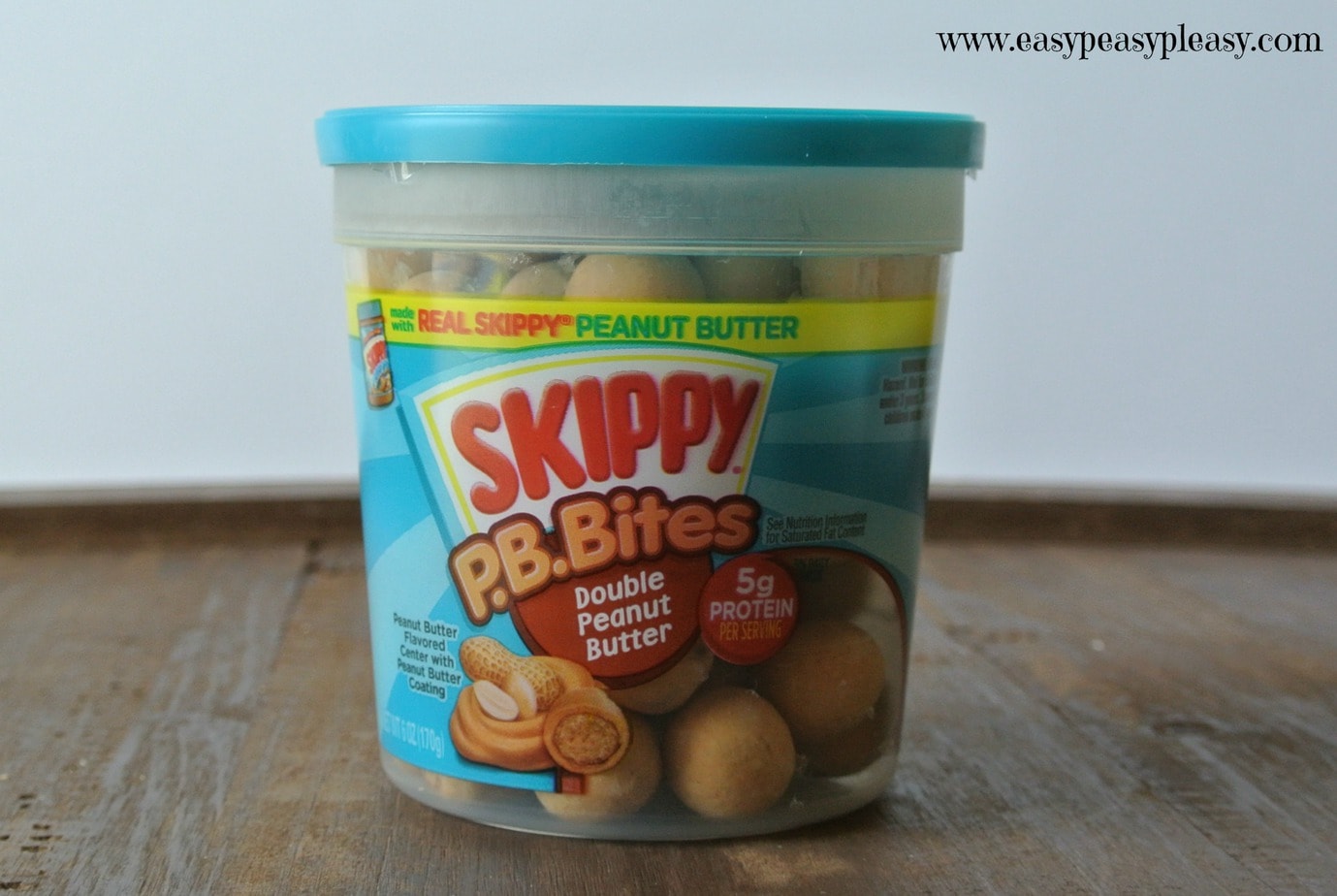 When this idea came to me to make ornaments, I wondered how I would make hooks. As I was shopping, I kept my eye out for the perfect item. I ran across Wilton sprinkles in the Christmas section at Walmart. Low and behold there was a container of sprinkles that had red candy canes and white candy canes. That was the easiest hunt for candy hooks ever. So, that goes to show they are really easy to find. Actually, every ingredient in this recipe can be found at Walmart.

You can also add sprinkles to the ornaments like glitter. I would keep the Peanut Butter Bite on the toothpick after dipping in candy coating. Then I would hold it over a bowl and pour the sprinkles over the ornament. Don't dip the ornament in the sprinkles. It messes the candy coating up. Kinda smashes in odd shapes.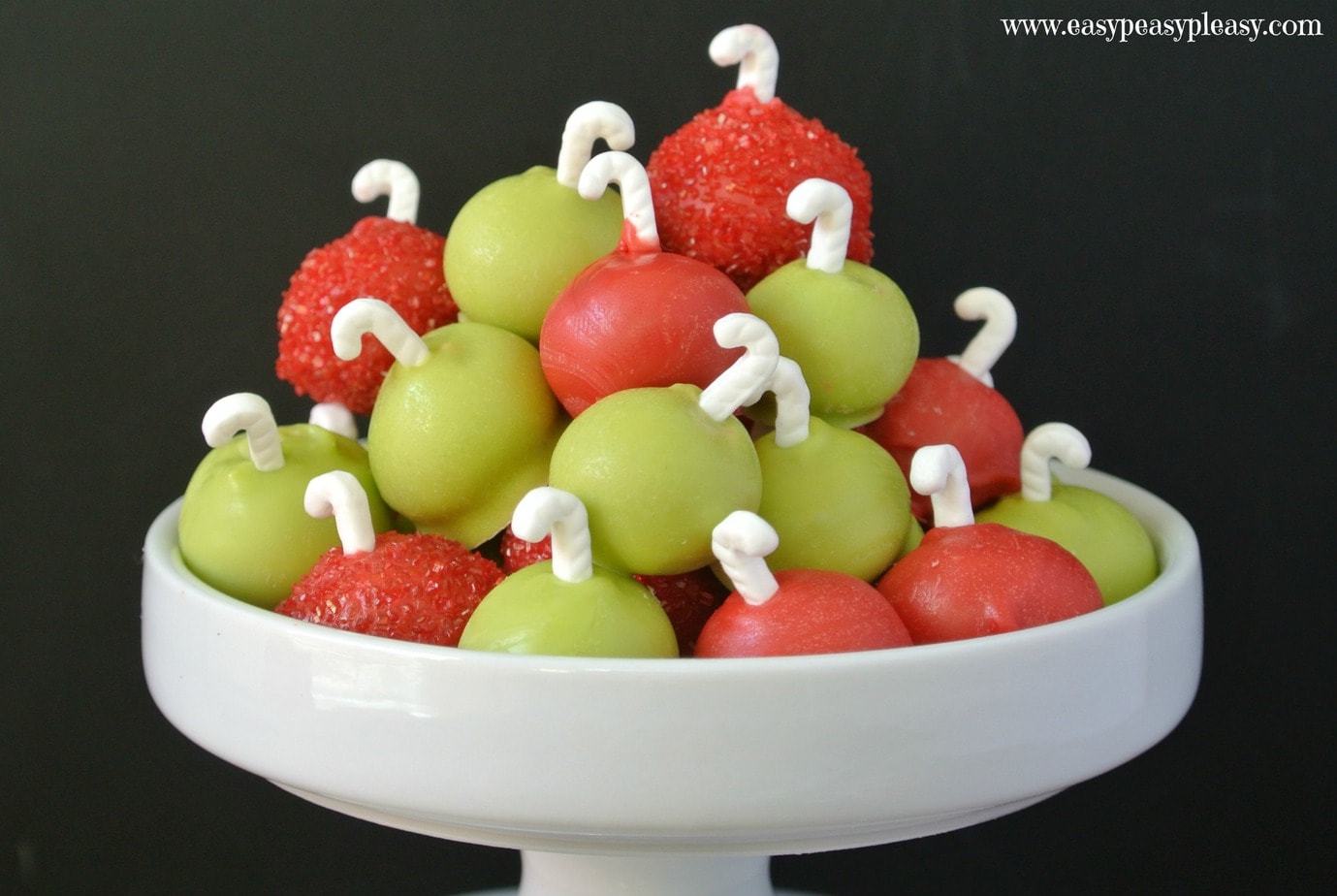 I hope you give these little bite sized Peanut Butter Ornaments a try! You can check out my easy Rudolph Peanut Butter Pretzel Treats here. I've got more Christmas sweets coming your way.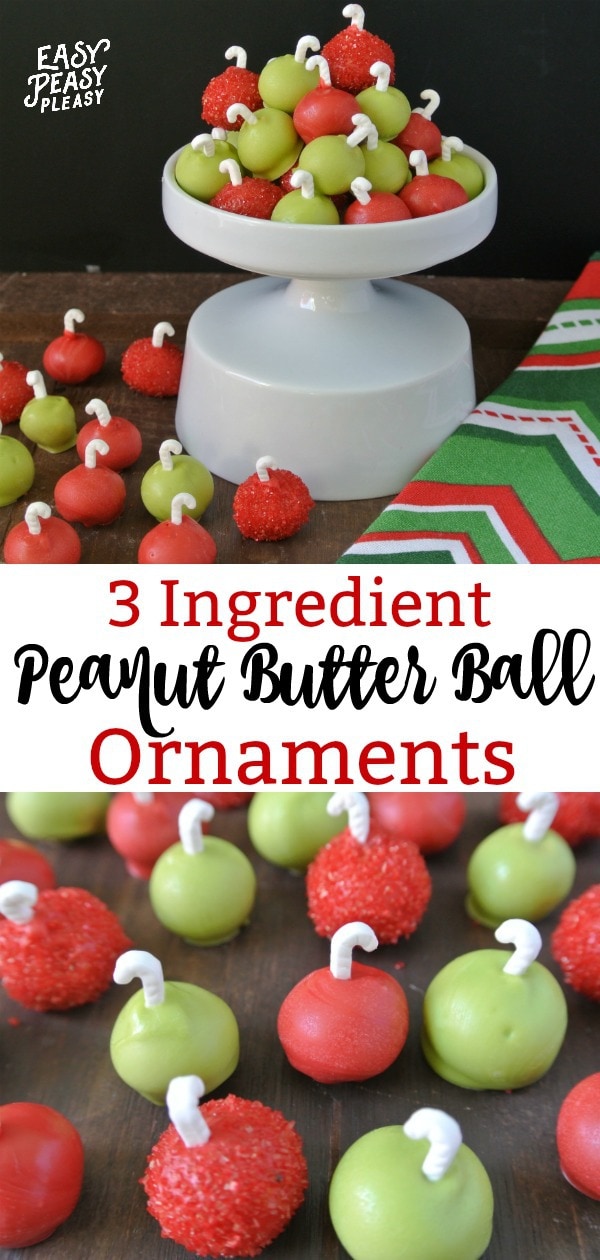 Peanut Butter Ornaments
Ingredients
Skippy Peanut Butter Bites
Vanilla Candy Melts, Green and Red
Wilton candy cane sprinkles
Directions
Melt your candy melts according to package directions. Using a toothpick, insert into a peanut butter bite and dip into melted vanilla candy. Swirl around until completely coated. Tap off excess. Place on parchment or wax paper. Remove the toothpick and stick a candy cane sprinkle in the top to appear as a hook. Eat and Enjoy!
easypeasypleasy.com
Sign up with your email if you don't want to miss any Easy Peasy ideas! You can also follow me on my favorite social media by clicking the icons below! See you soon!





Subscribe to Blog via Email
This idea was first created and published on easypeasypleasy.com. All opinions are solely mine. I received no compensation for this post.