My Cheesecake Christmas Trees post is sponsored by @TysonFoods but all thoughts and opinions are my own. #TysonMadeWithLove 
It is the most wonderful time of the year and I love it! I'm having so much fun creating new holiday recipes. One of my favorites are these super easy 3 Ingredient Cheesecake Christmas Trees that will make you cheer!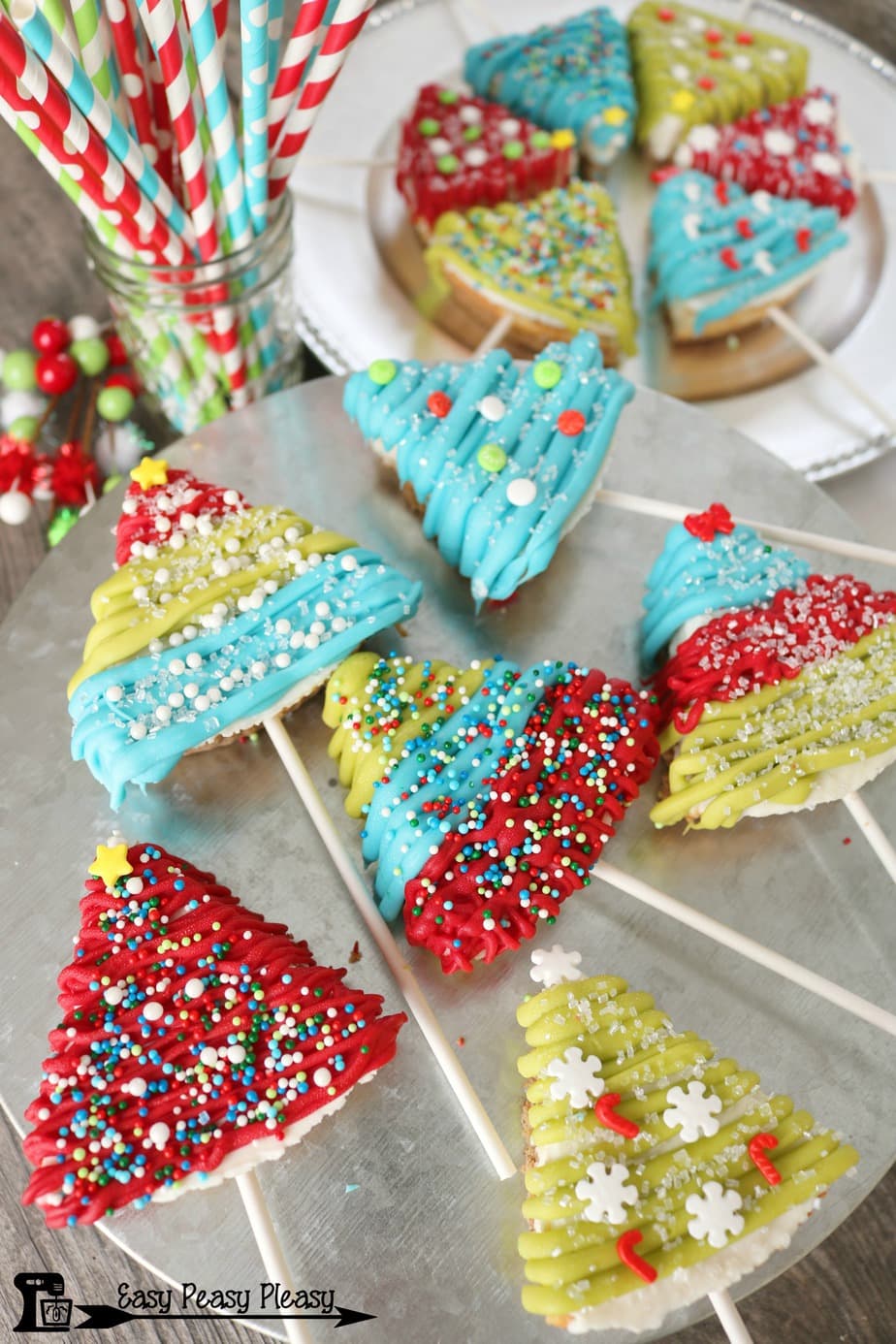 There is nothing better to get you in the holiday mood than an easy recipe. Especially one that is so much fun and colorful to make. Cheesecake Christmas Trees are the perfect 3 ingredient Christmas treat to get the kiddos involved too.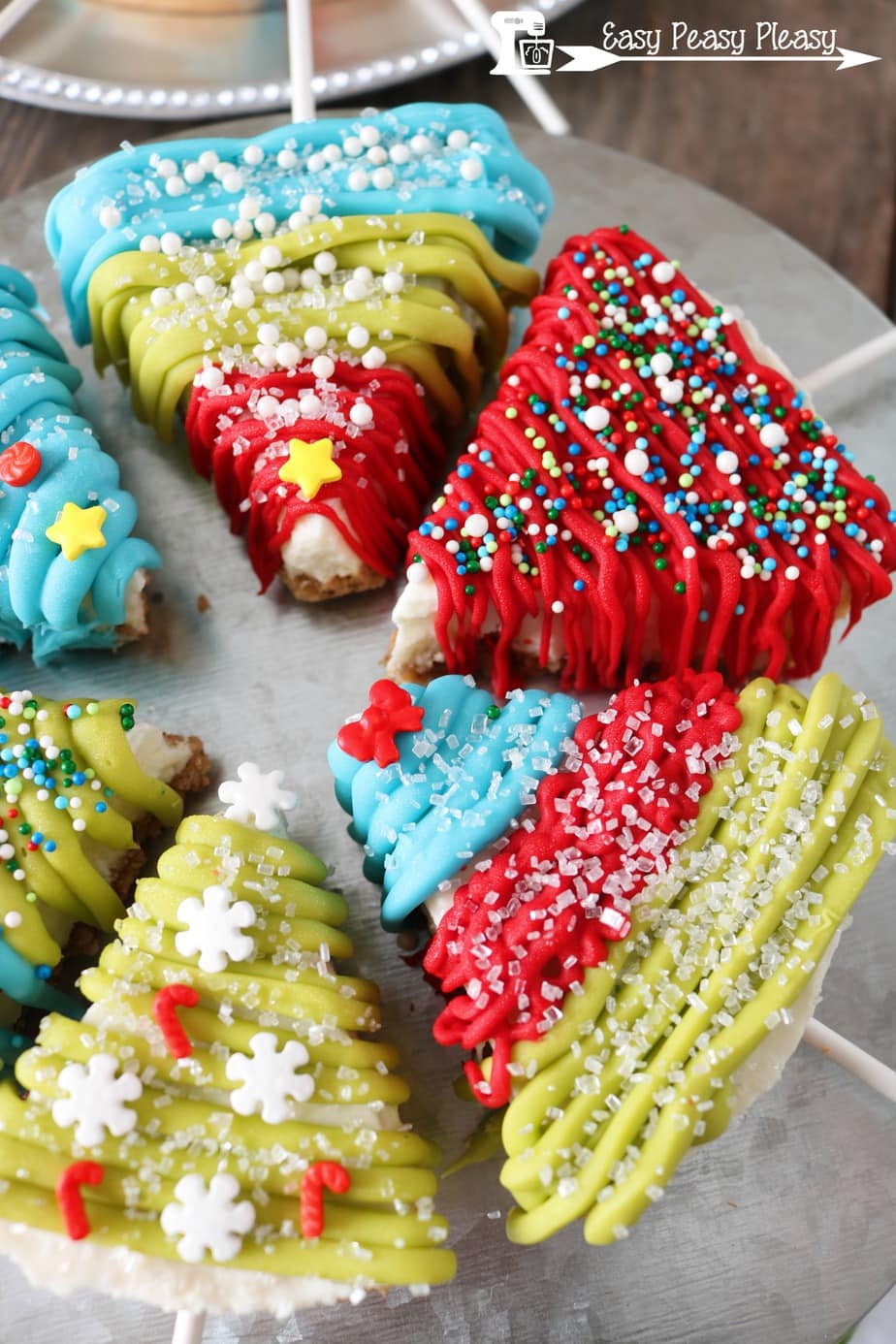 I love looking at my favorite products and pondering how I can trick them out for the holidays. Sliced cheesecake makes a great triangle which reminds me of a Christmas tree. Add 2 ingredients and we have tricked out some cheesecake for Christmas.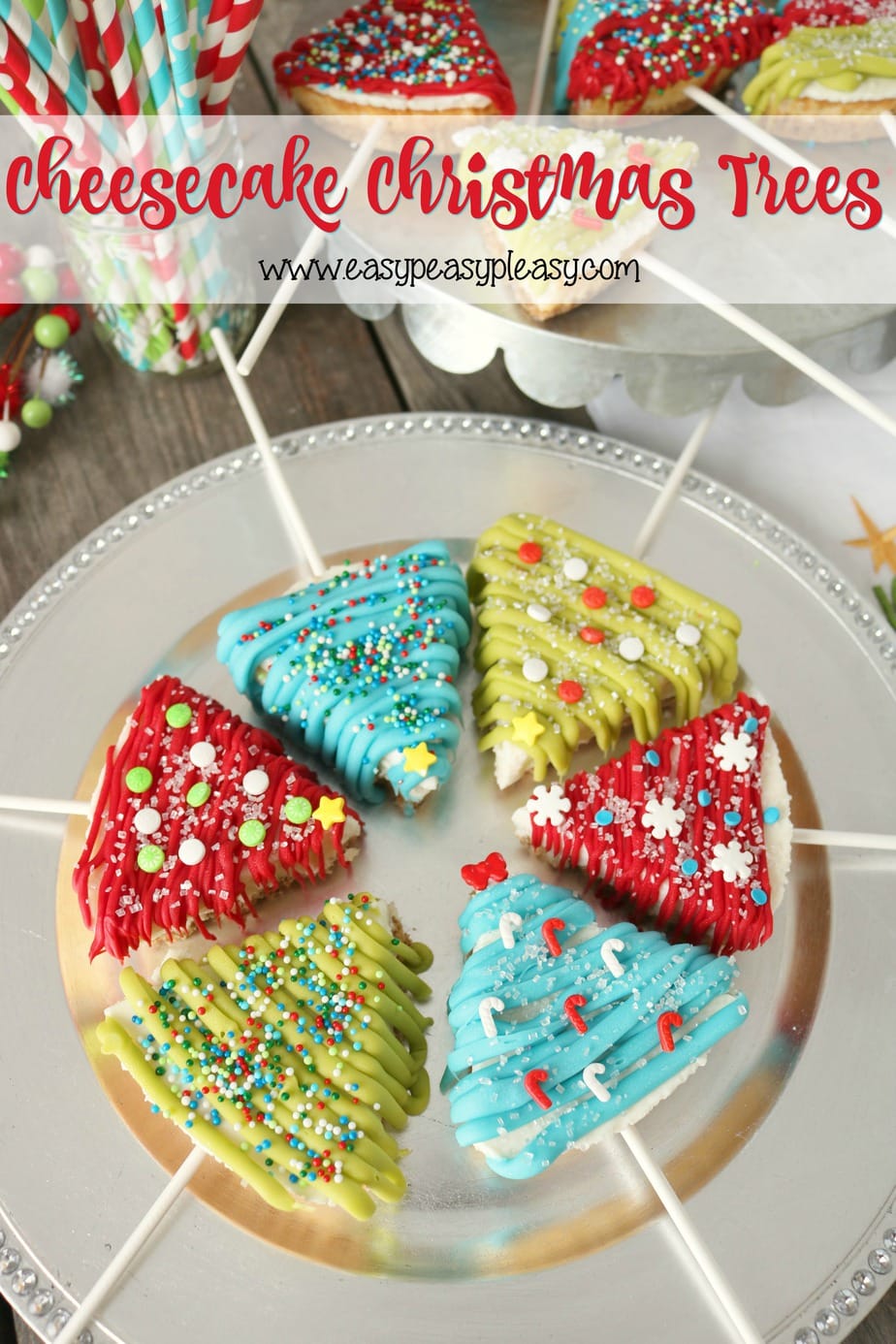 As you may or may not know, I've had some experience coating cheesecake with candy melts. Let me put it this way…there's the good, the bad, and the ugly. You can read all about it here. With perseverance and the wisdom I gained from my previous experience, coating cheesecake with candy melts is even easier now.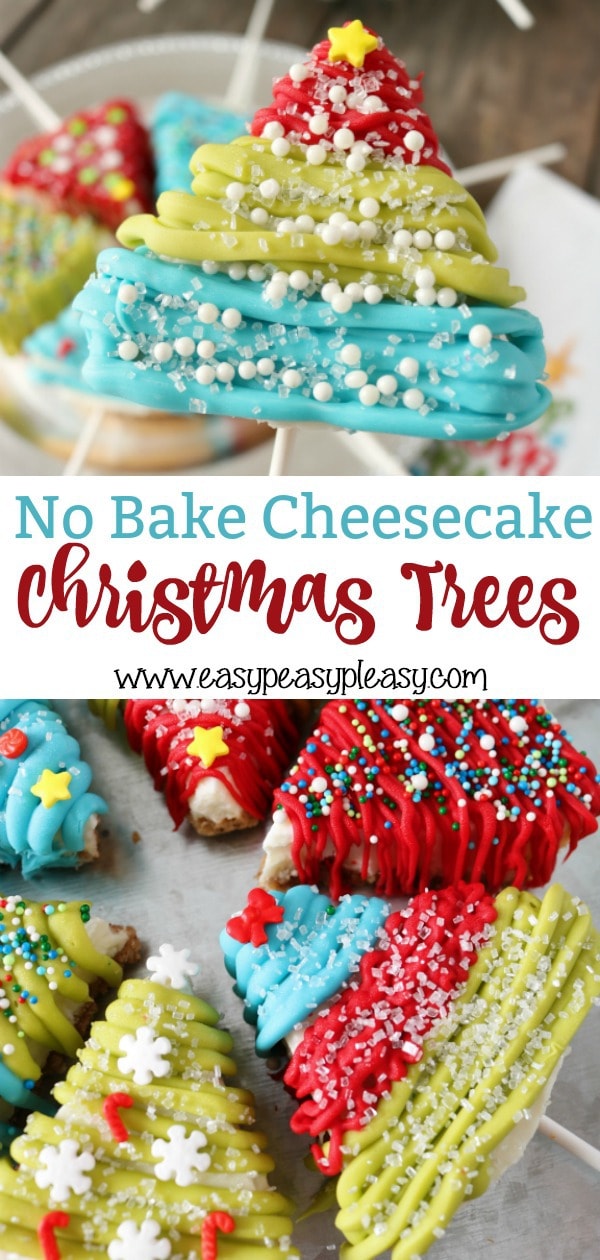 First, stop by your local Walmart and hit up the freezer section. Grab a couple of Sara Lee® Cheesecakes.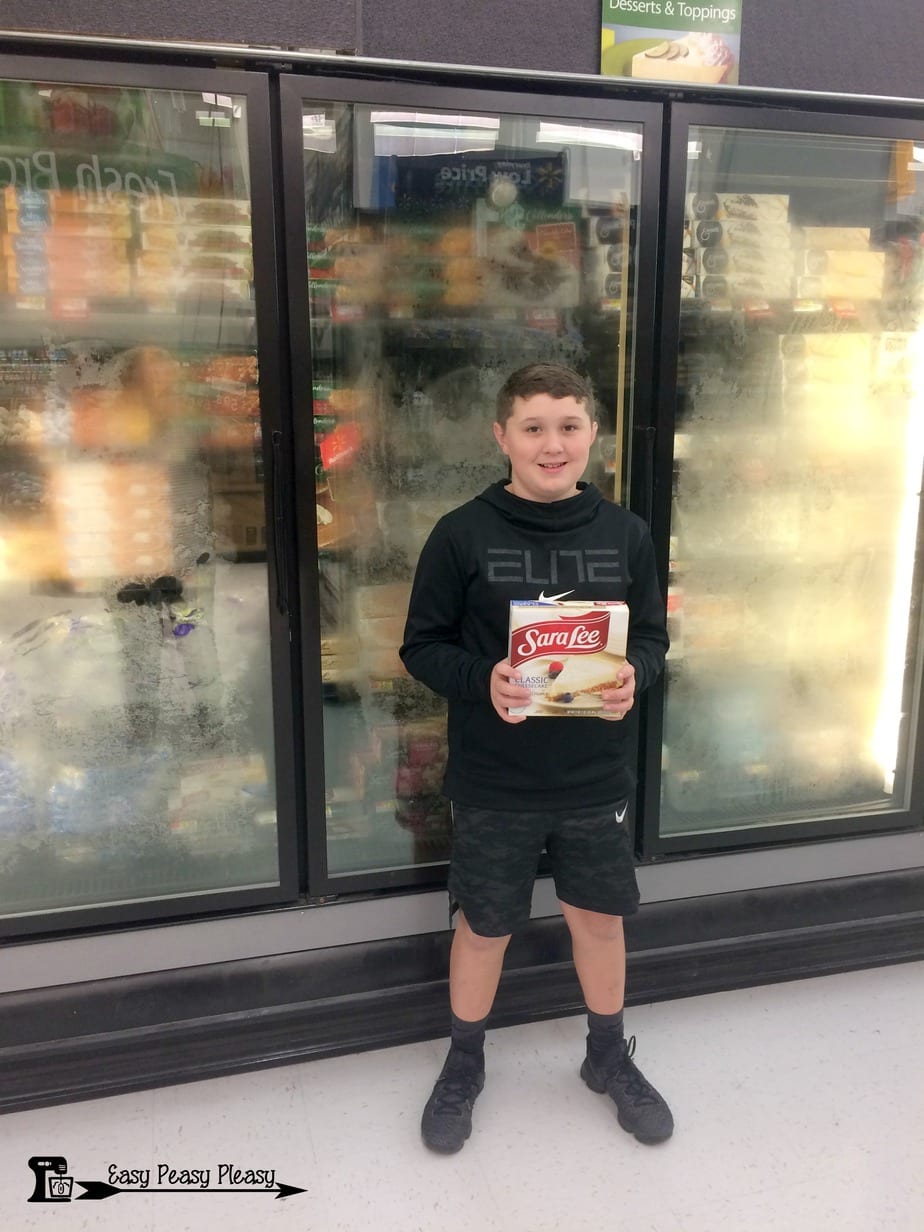 They are normally found in the ice cream freezer aisle. Make sure you grab the "Classic" Cheesecake not the one with strawberries. While they are super tasty and delicious, we don't need the cheesecake with the fruit for this idea.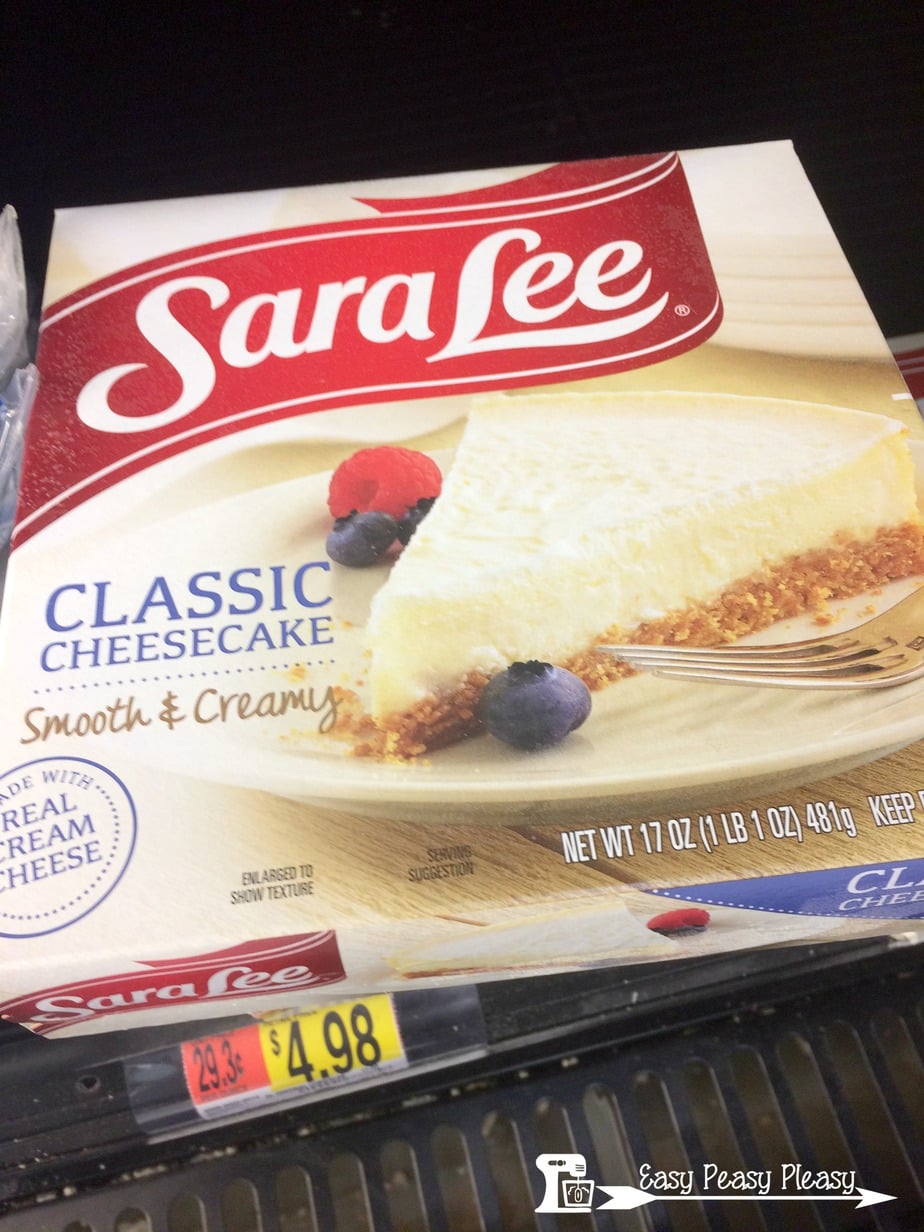 Grab bags of candy melts in the colors you love and sprinkles. You'll need some wax or parchment paper and treat sticks. The treat sticks are optional. Check out my Easy Tips below followed by the recipe and full instructions.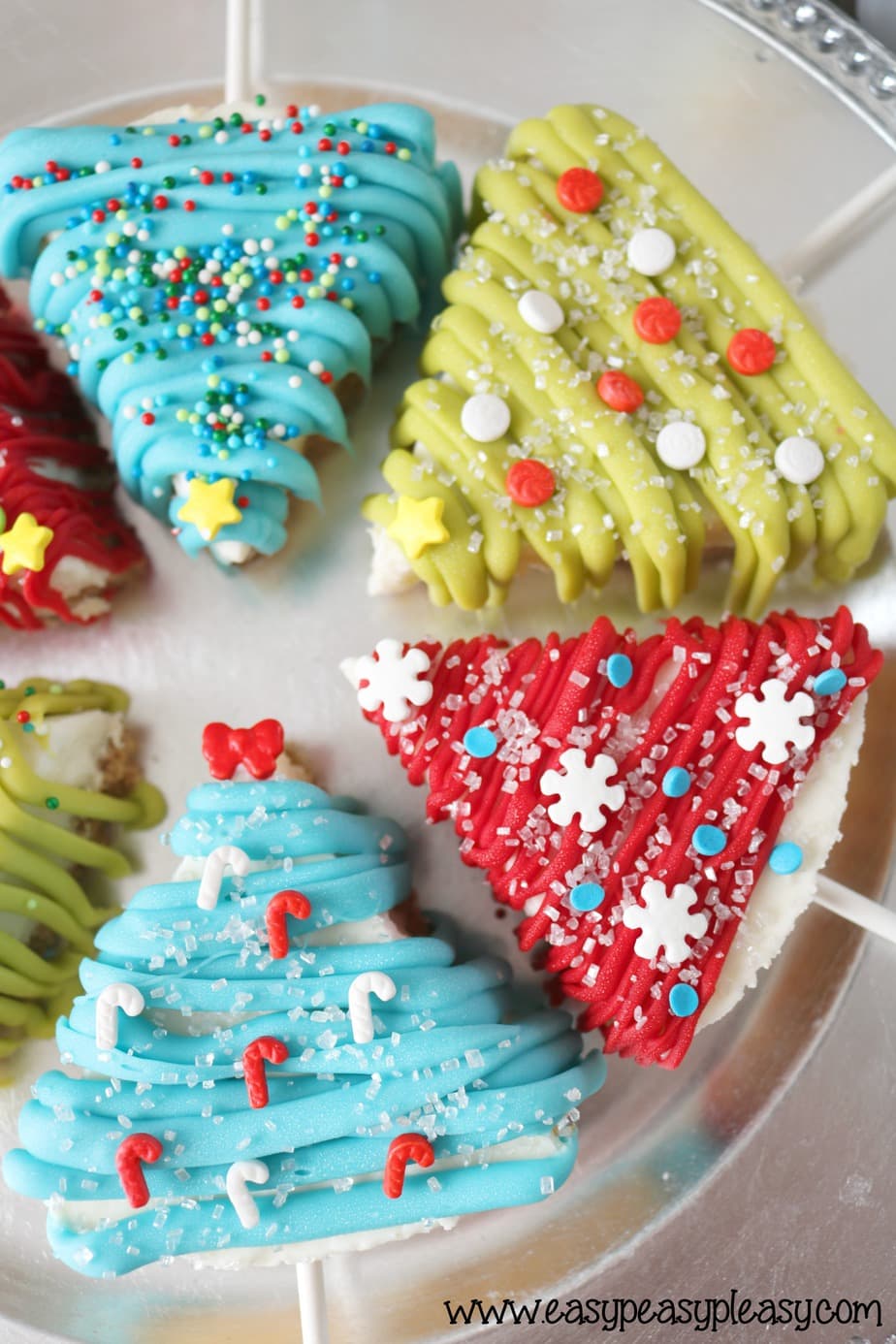 Lacie's Easy Peasy Pleasy Tips
Optional treat sticks. You can save time and cut out the treat sticks all together.
Slicing frozen cheesecake. Slice the Sara Lee® Cheesecake easily while frozen by running your knife under warm water. Complete serving directions are on the box.
Filling a zip top bag with ease. Stuff your zip top bags into individual jars or coffee cups. Fold the top of the bag over the top of the jar to make an opening. Easily spoon melted candy melts into each bag.
Sprinkles. Have your sprinkles out and ready to go. Sprinkle immediately after you pipe the candy melts.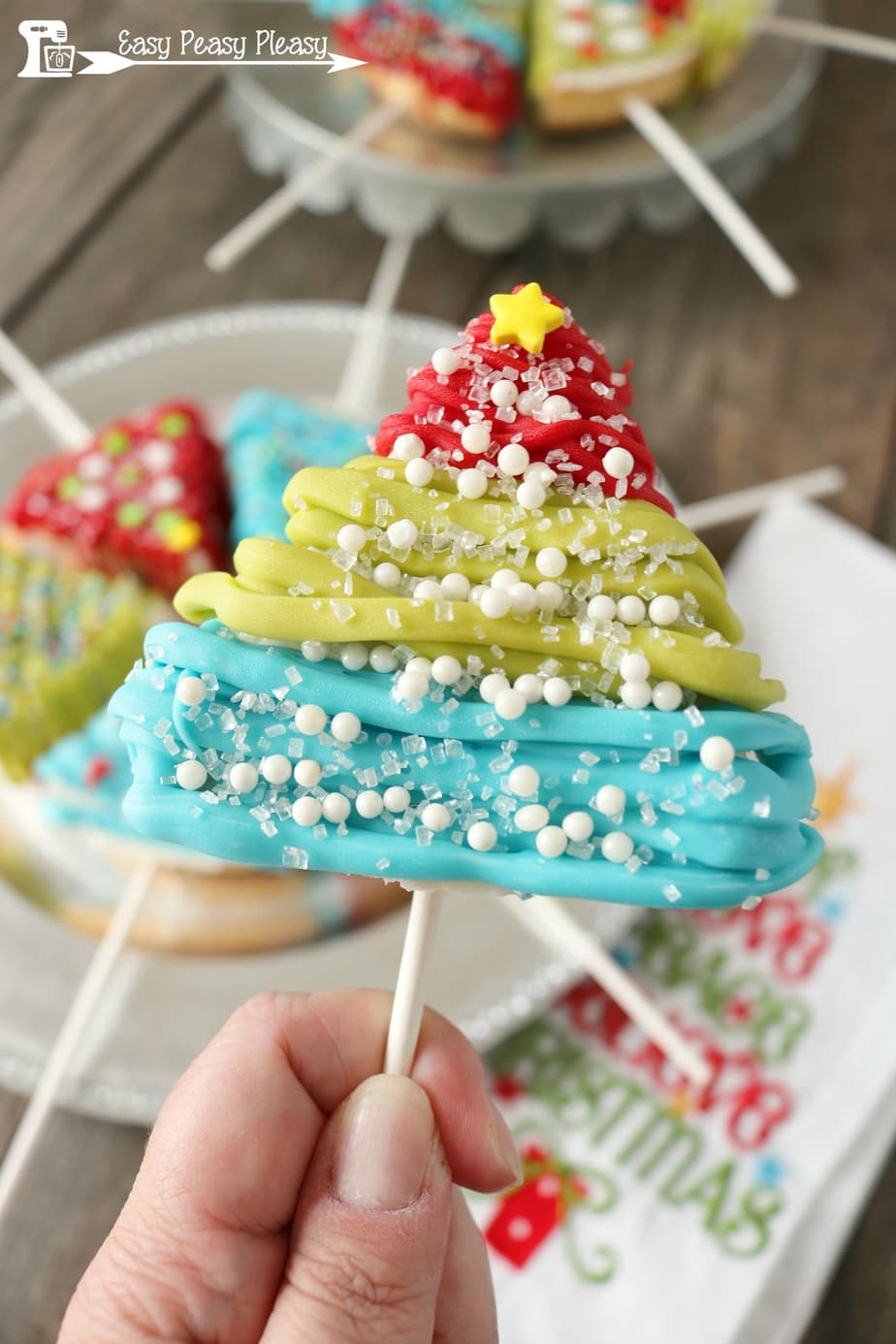 Cheesecake Christmas Trees
Servings: 12
Difficulty: easy
Ingredients
2 Sara Lee® Cheesecakes
candy melts in desired colors
sprinkles
treat sticks, optional
Directions
Follow Sara Lee® Cheesecake package instructions for removing the cheesecake from the pan and slicing. Slice each cheesecake in half then slice each half into thirds. (Optional for treat sticks-place individual slices on a plate in fridge for 10 minutes to partially thaw. After 10 minutes thaw, insert treat sticks into the wide end of cheesecake slices. Place in freezer to firm up.)  Once sliced, place back in the freezer. Melt individual packages of candy melts according to package directions. Place each color into separate zip top bags. Roll out wax or parchment paper. Place each individual slice of cheesecake on the paper. Snip off a tiny corner of each zip top bag. (you can always snip off more if needed.) Pipe the melted candy melts back and forth on the cheesecake making your own design. Add sprinkles. Repeat the same steps with any additional colors and sprinkles. You may need to add a dab of candy melts to attach larger sprinkles.
Keep frozen or place in the refrigerator 2 hours before serving.
Eat and Enjoy!
easypeasypleasy.com
I hope these easy 3 Ingredient Cheesecake Christmas Trees bring fun and joy to you this holiday season! Have a question, need another easy tip, or if you have a tip to share…hit me up in the comments. I would love to hear from you!
Grab some cute matching free printable holiday hostess thank you gift tags here.
Subscribe to Blog via Email