Y'all I'm totally on a peanut butter kick these days. Which leads me to tell you…I can't get enough of this Peanut Butter Frosting. You will absolutely be licking the spoon! Not only will you be licking the spoon, you will be diving head first and licking the bowl. It's that good!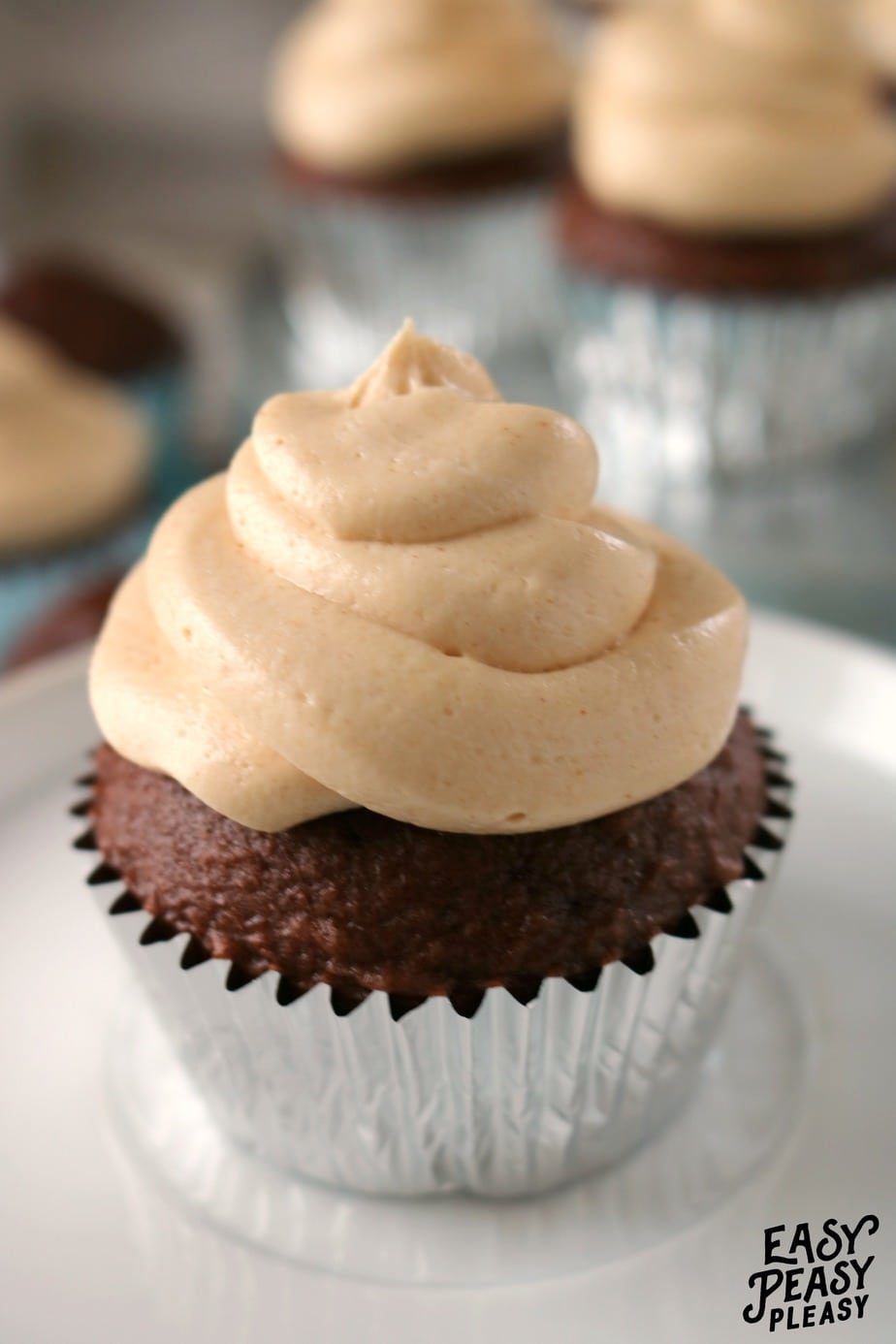 I have heard story after story about Granny's peanut butter frosting and I can hands down say it's my favorite frosting of all time. Seriously, everyone will be asking you for the recipe. Its the perfect frosting recipe to up your boxed cupcake or boxed cake. This Peanut Butter Cream Cheese Frosting is light, fluffy, airy, and big on flavor.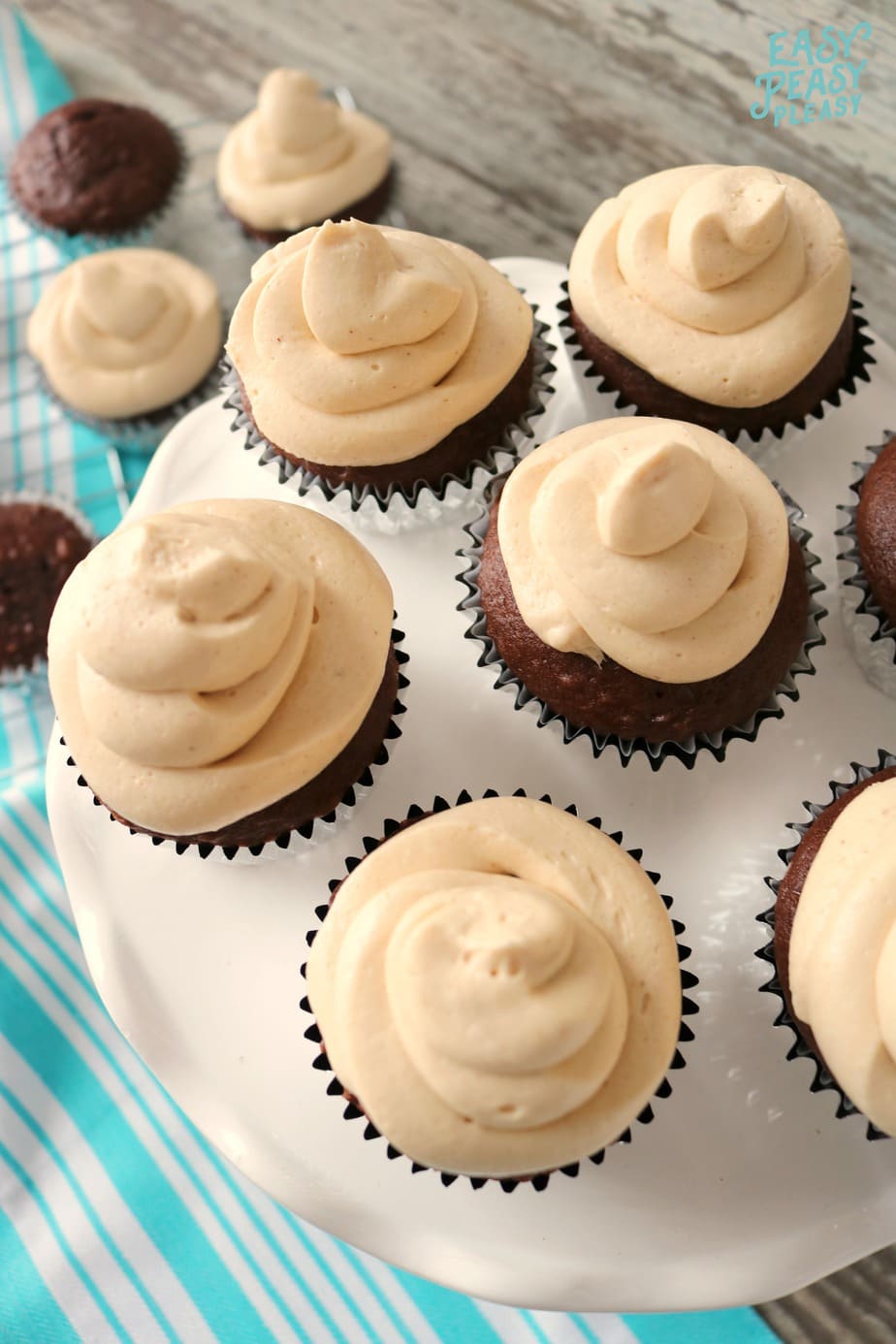 (Since the recipe contains cream cheese, it will need to be eaten right away or kept refrigerated.)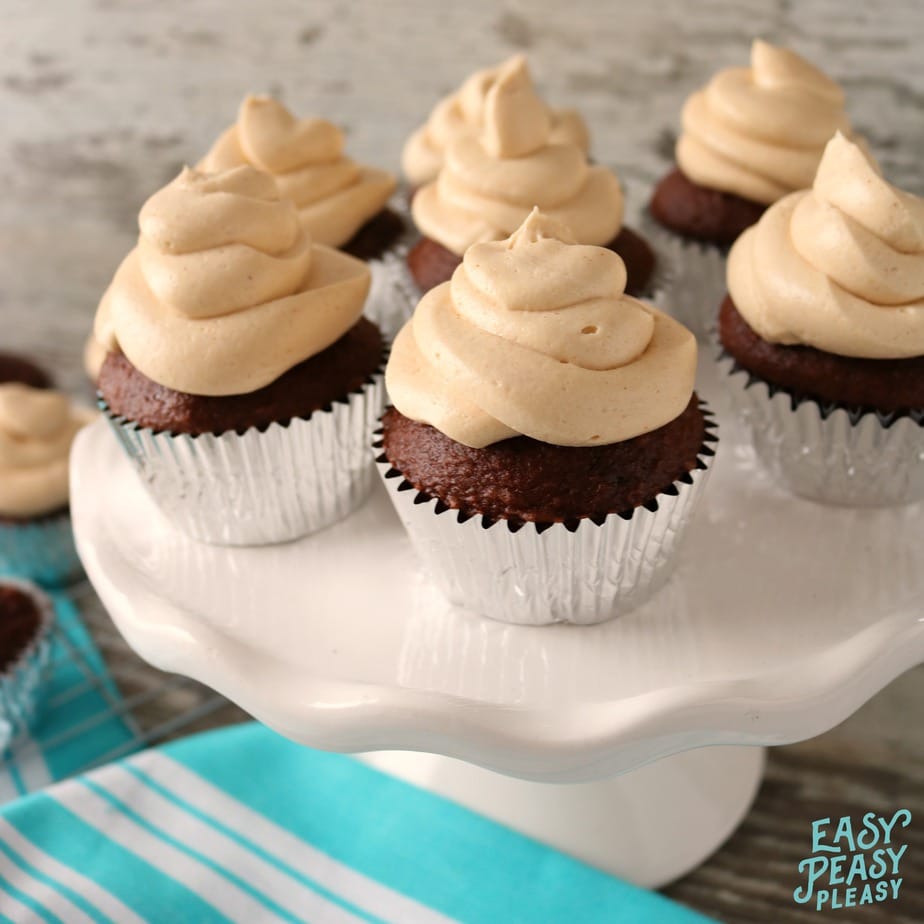 I wanted to add a fun twist to the frosting so I put it in a zip top bag (because I don't have piping bags on hand) and made a medium cut to the bottom end of the bag. Then I piped the frosting on the cupcakes. Keep reading for my piping tips.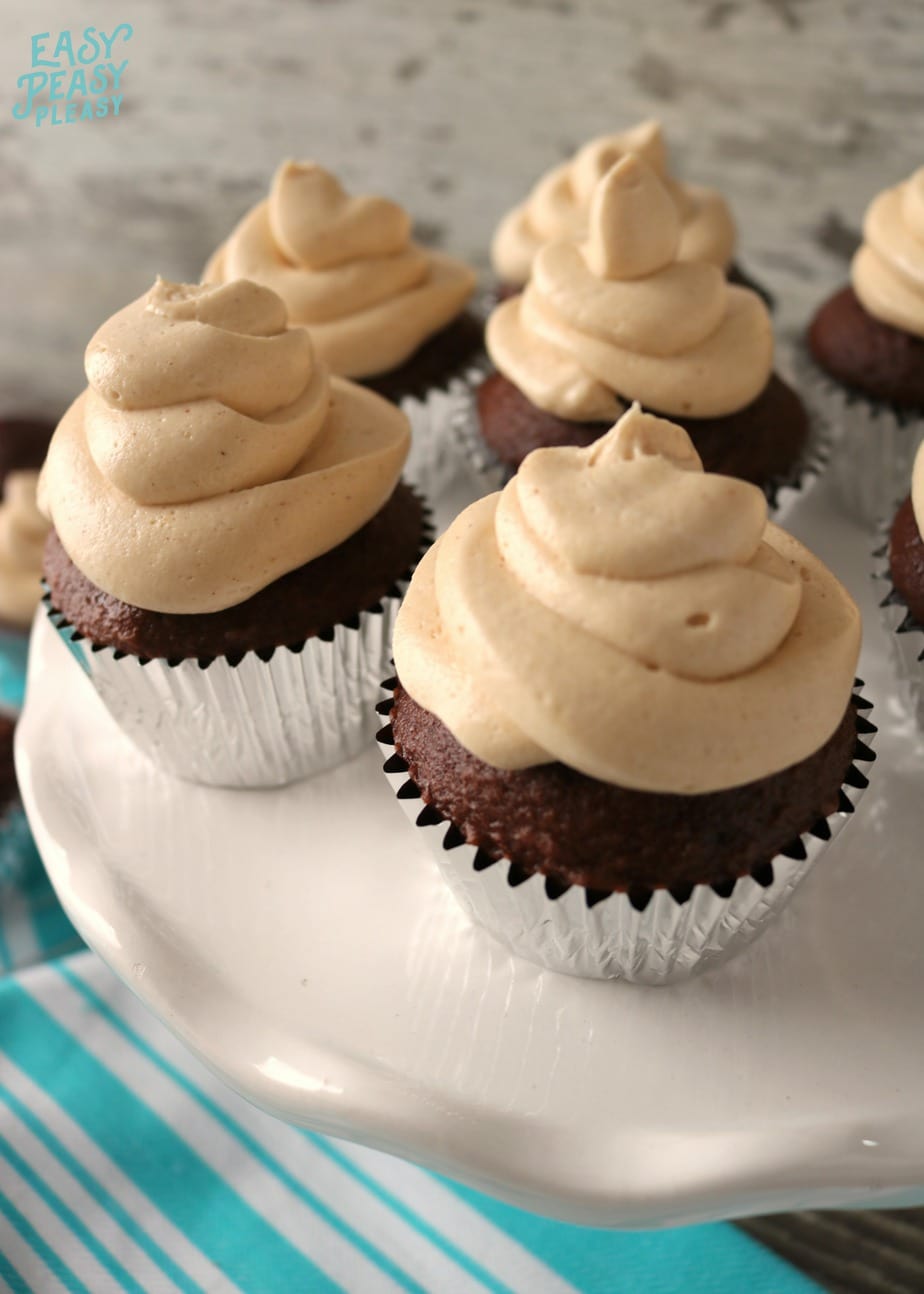 If you are nervous about this step…don't be. This was my first time piping frosting a cupcake like this….doesn't matter because my family and friends loved them. It added a little flare in my Easy Peasy style and the taste is really all that mattered. You can skip the added flare and top the cupcakes with frosting using a knife or you can check out my tips below for piping.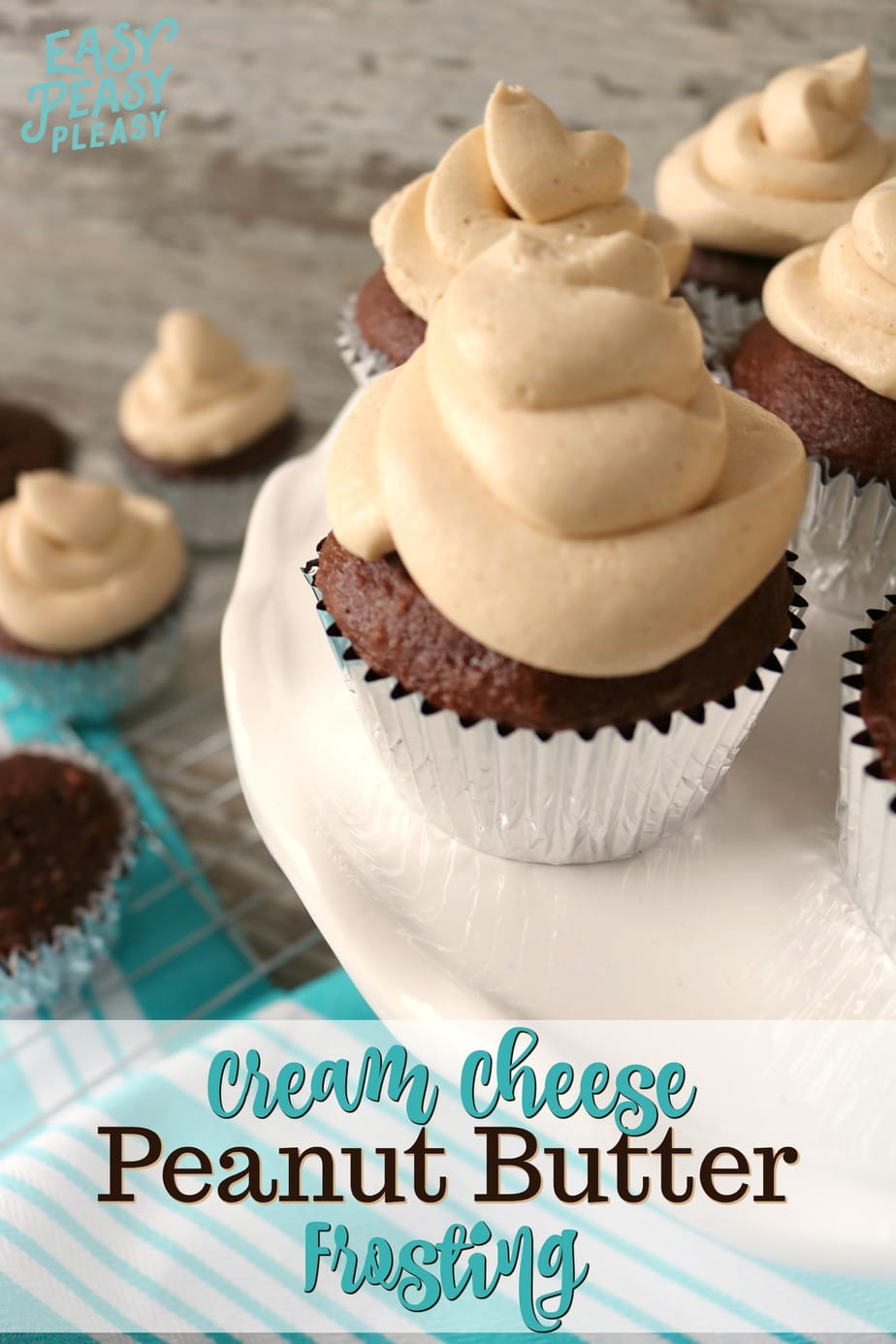 EASY PEASY PLEASY TIPS 
Place your gallon zip top bag in a cup. Fold the top of the bag down over the top of the cup. Fill the bag with frosting. You may want to start with half of the frosting. Pull the bag out and push the frosting to one corner of the bag.
Once you've got all the frosting down to one corner, twist the bag at top of the frosting. This will prevent the frosting from going up as you squeeze. Make a small to medium cut off the bottom corner of the bag. Start small because you can always make a bigger cut if needed.
Do practice piping on a plate. You can always add that frosting back into the bag.
Do not be worried if they aren't perfect.
Play with your frosting and have fun.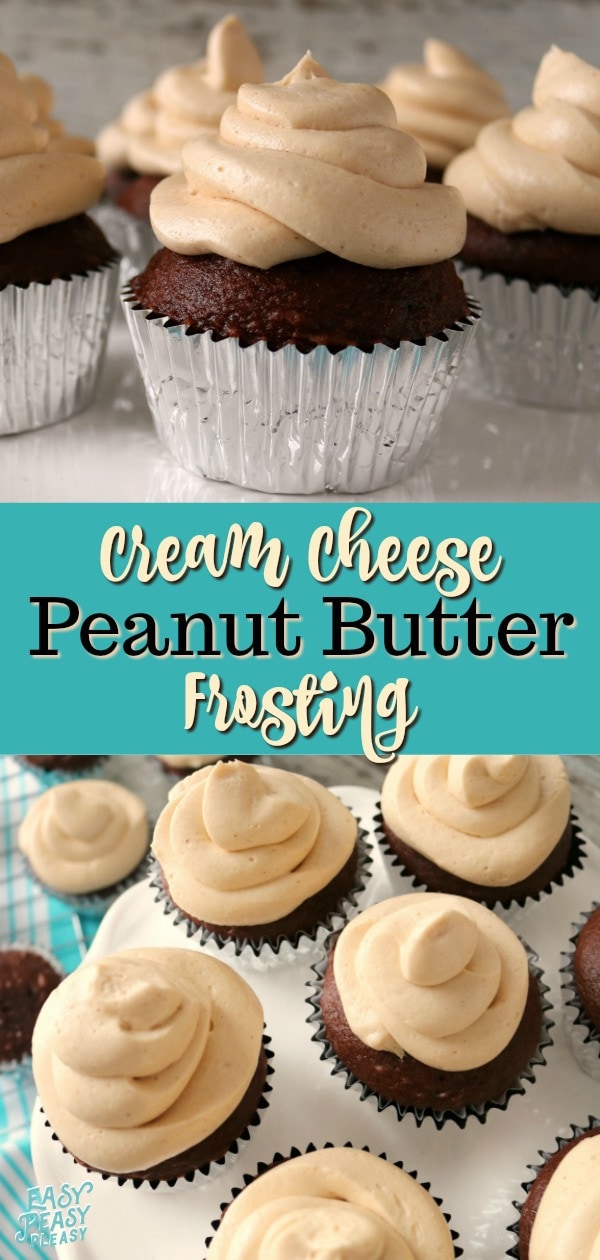 Peanut Butter Frosting
Ingredients
8 ounce cream cheese, softened
2 cups powdered sugar
4 tablespoons peanut butter
8 ounce whip cream
Directions
In a medium bowl, using mixer, whip cream cheese. Add powdered sugar 1 cup at a time and beat into cream cheese. Mix in peanut butter and beat until smooth. Fold whip cream in batches until well combined. Pipe or spread on cupcakes or cake. Eat and enjoy.
www.easypeasypleasy.com
Subscribe to Blog via Email
Feel free to ask questions in the comments. Don't forget to Pin this recipe to Pinterest!