Y'all let me tell you about this Easy Sweet Potato Casserole I had over Thanksgiving. My uncle Steve hit the mark when it comes to the sweet potatoes. I couldn't get enough. It's quickly become a new family tradition and it's that perfect sweet bite after that savory bite on your holiday plate.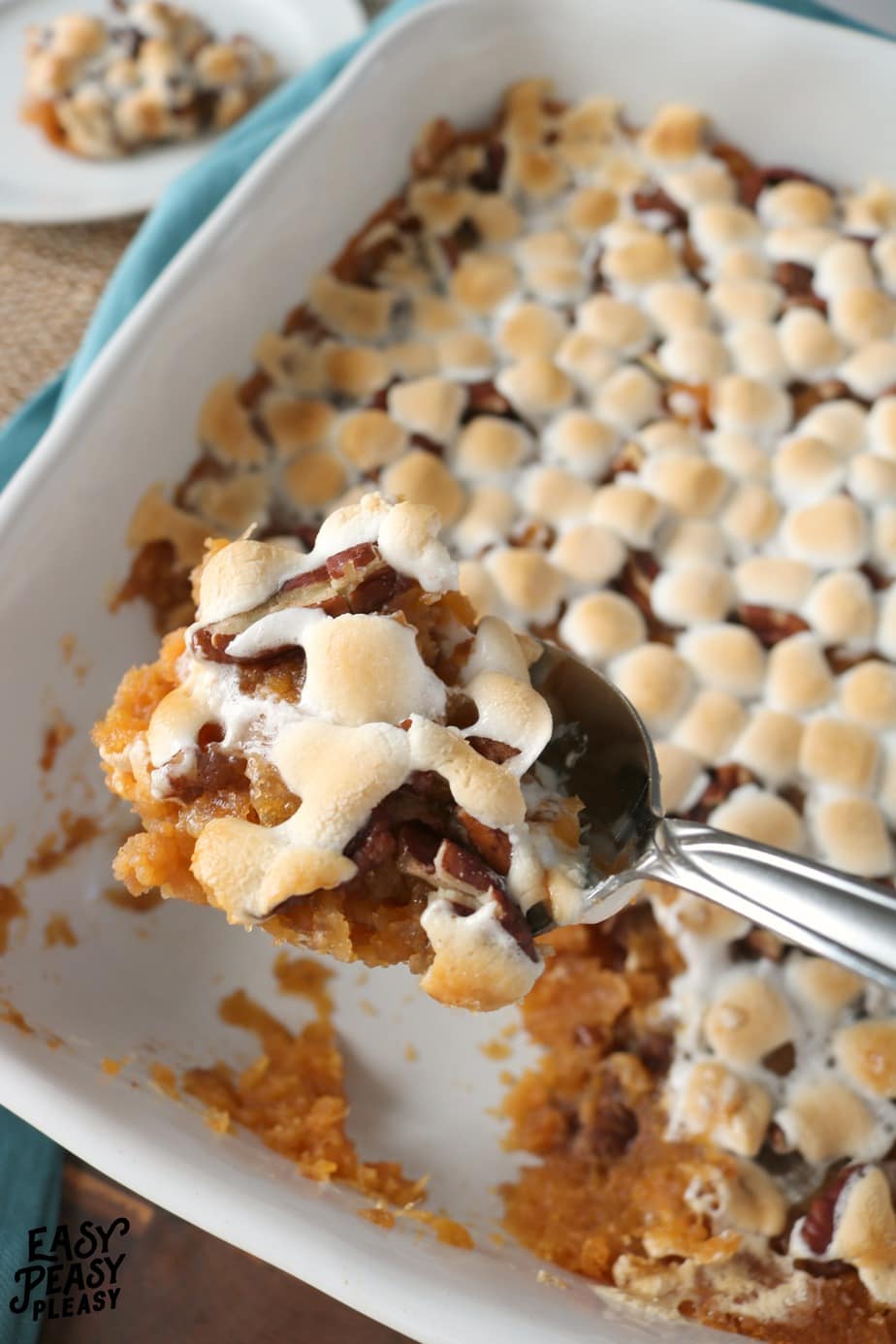 Just a FYI…I'm kinda strict on the food I cook for Christmas. My holiday meal centers mostly around the way my granny cooked would cook for the holidays. I pretty much make all the recipes she made. Such as her cornbread dressing.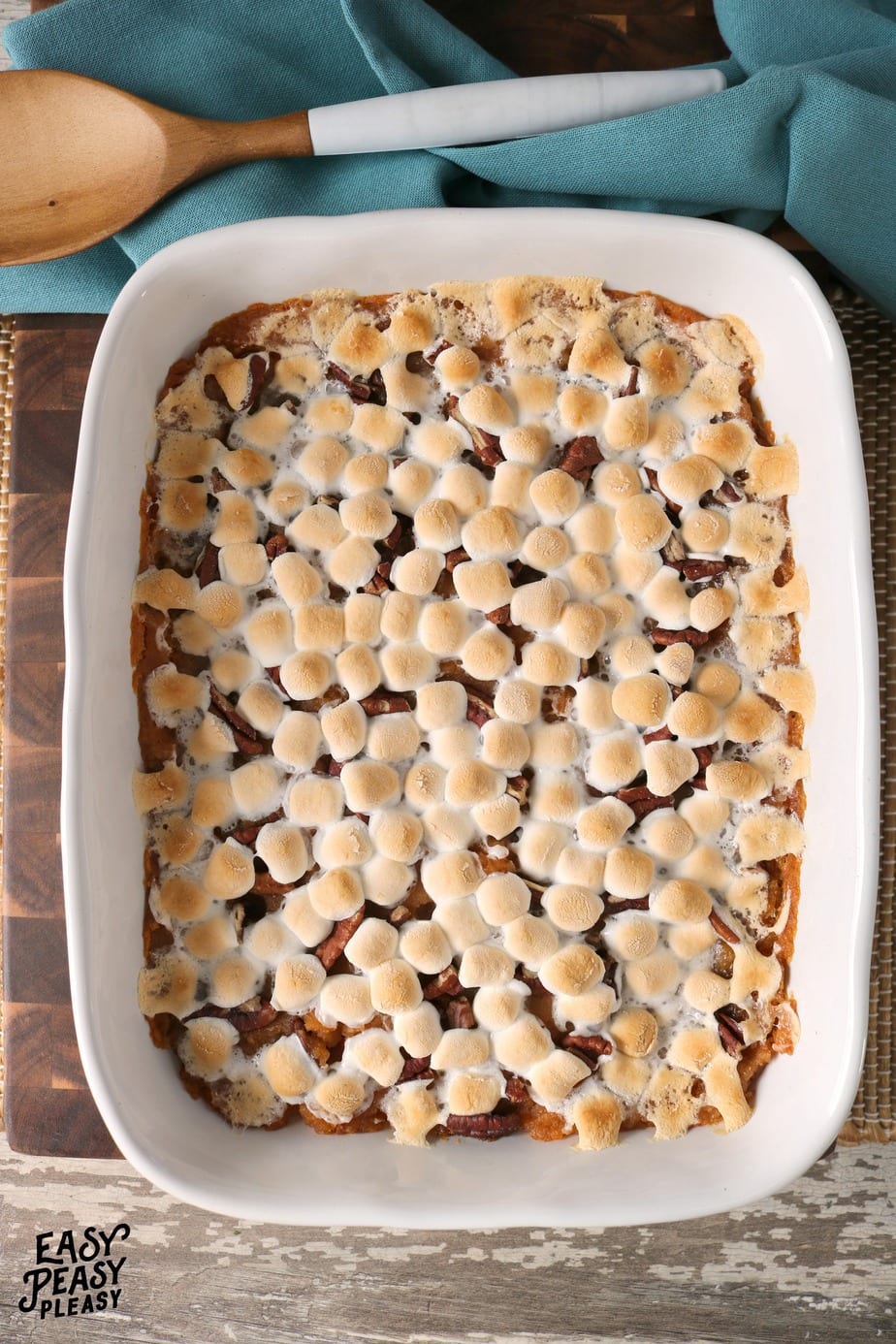 Now I do vary the appetizers and desserts but I have never varied the sweet potatoes. I love my Granny's fried sweet potatoes! I make them every year. This is the first year I have a request for granny's fried sweet potatoes and Uncle Steve's sweet potato casserole. I'm totally on board and I will be serving 2 kinds of sweet potatoes on the menu this Christmas.
I can tell you right now that I wouldn't add a dish to the Christmas menu if it wasn't that darn good!
I've adapted my uncle Steve's Easy Sweet Potato Casserole to make it even easier and cut out about 30 mins of prep and cook time. It still taste just as good as his version. My version takes less than 10 mins to prep and only 25 minutes in the oven.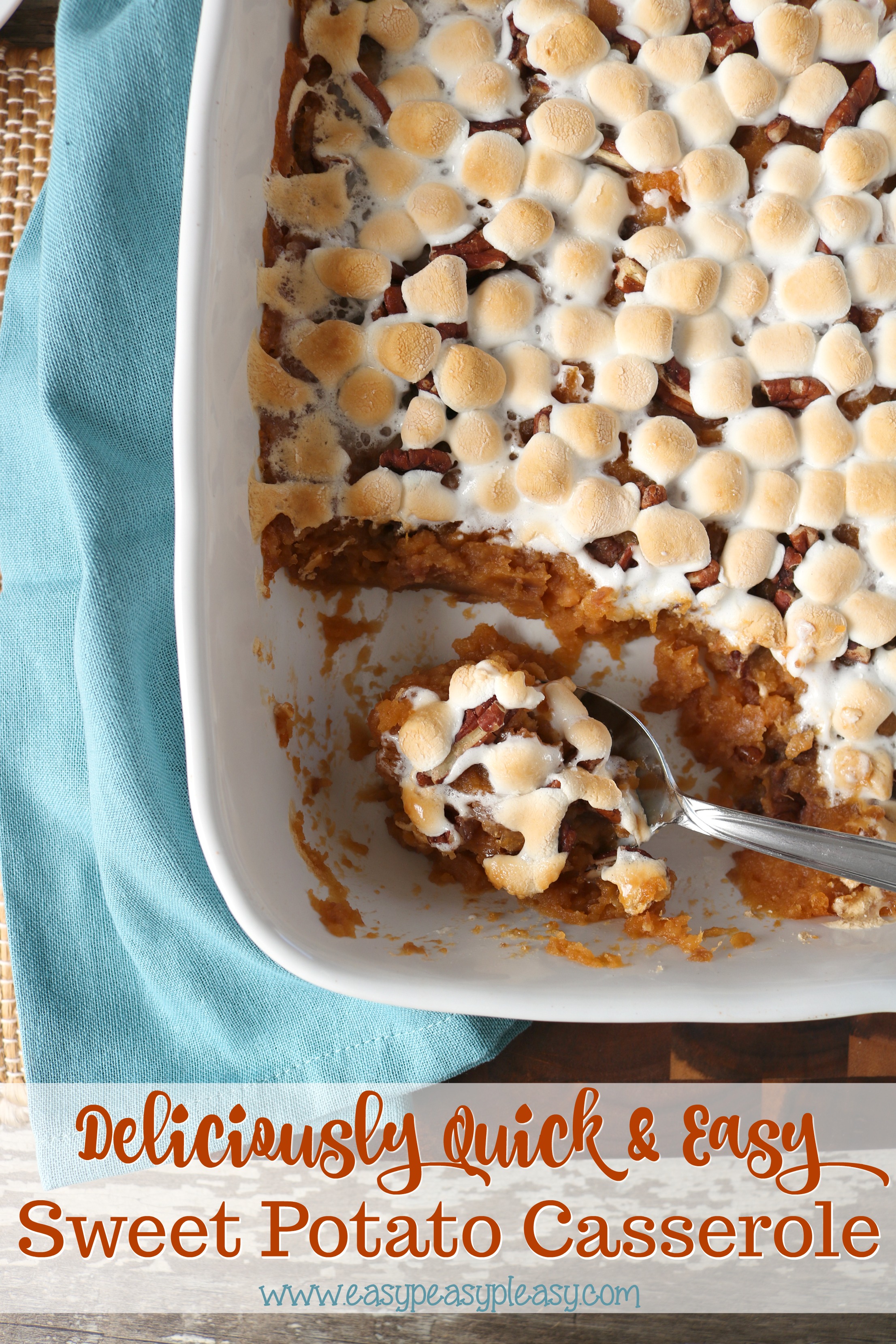 Uncle Steve used 2 1/2 pounds of fresh sweet potatoes in his casserole. He peeled, cut into one inch cubes, and boiled until tender. You might want to do this too or you can skip those steps and check out my recipe to see how I made it even easier.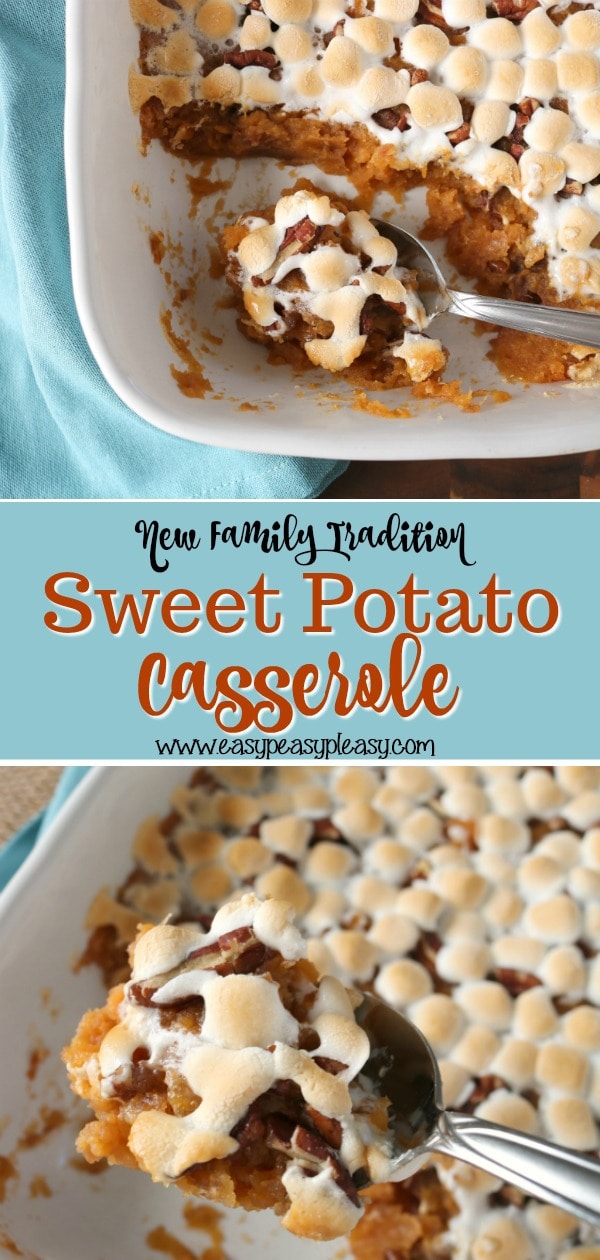 Lacie's Easy Peasy Pleasy Tips…
Skip the sweet potatoes and grab a giant can of yams for this recipe.
Drain the can of yams and pour into a big bowl. Use a a potato masher to mash the yams into an almost smooth consistency.
No patience? No problem! Make quick work with a mixer. Beat for a minute or so to desired consistency and done.
If you happen to be without a potato masher or a mixer, a fork can do the same job.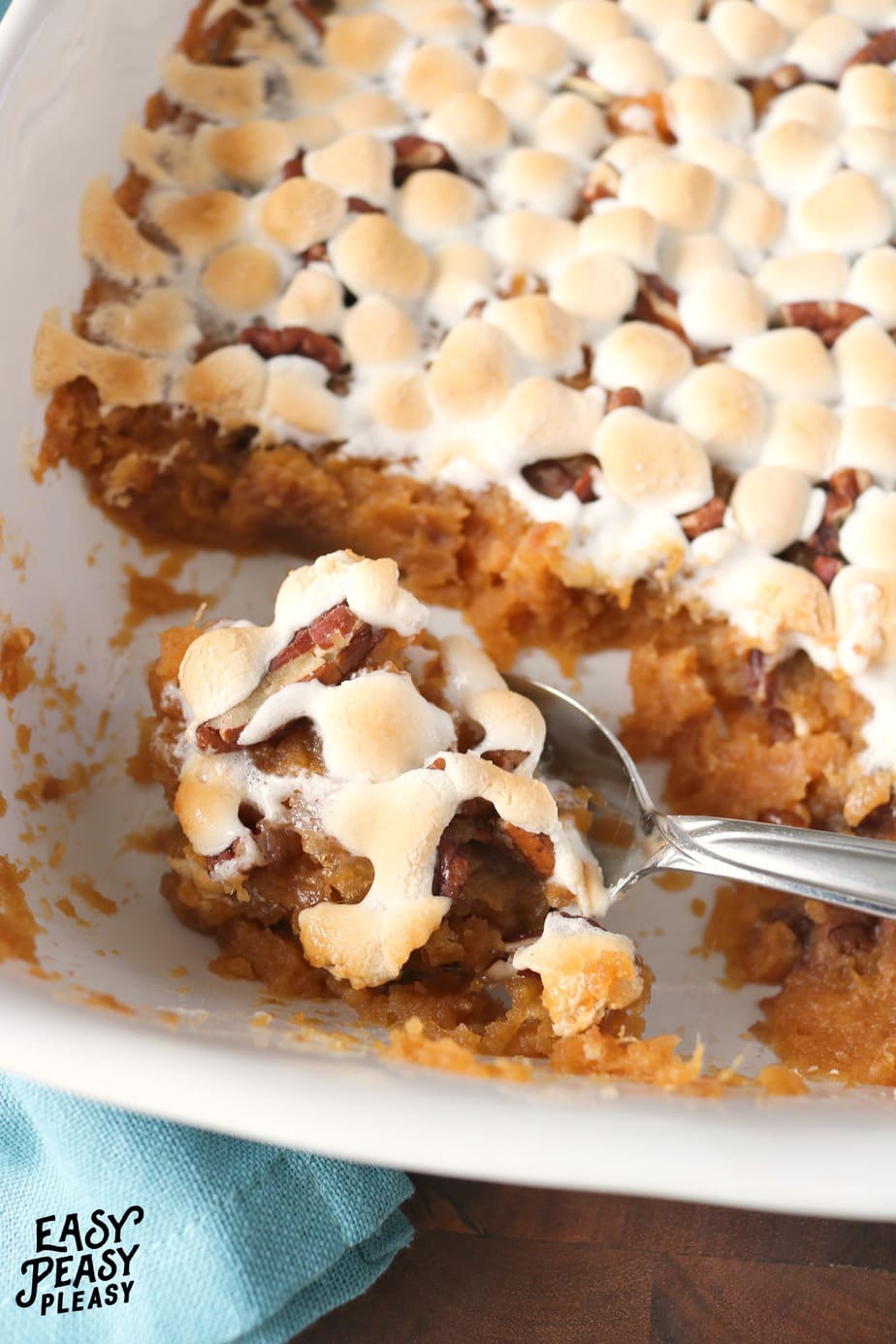 Sweet Potato Casserole
Servings: 12
Difficulty: easy
Ingredients
40 ounce canned yams, drained
3/4 cups brown sugar
1/4 cup butter, softened
1 1/2 teaspoons salt
1/2 teaspoon vanilla
1/2 cup chopped pecans
2 cups mini marshmallows
Directions
Preheat oven to 375 degrees. Spray an 8×10 casserole with nonstick spray. Drain yams and pour in a large bowl. Mash with a potato masher or beat with a mixer until consistency is almost smooth. (At this point small lumps are ok.) Mash in brown sugar, softened butter, salt, and vanilla. Mix until well combined. Spread sweet potato mixture into prepared casserole dish. Sprinkle with pecans and marshmallows. Bake for 25 minutes. Eat and enjoy!
www.easypeasypleasy.com
Subscribe to Blog via Email